Professional Photo Editing > Free Lightroom Presets > Best Free Lightroom Presets
Best free lightroom presets 2018
Want your photo look amazing and fashionable? Looking for unique and trendy Lightroom presets with popular color palettes? We have gathered a universal set of best presets for Lightroom which is trendy in 2018. They are suitable for wedding, street, lifestyle, fashion, baby, event, food, portrait, and travel photography. These best free Lightroom presets can change the white tone level, contrast, shades, brightness, clarity, sharpness, adjust black hues, make a depth of the shot, make the skin softer, eyes brighter, and add a modern film/matte/pastel/b&w effect to your photos in one single click on your laptop.
---
10 Best Free Lightroom Presets Bundle 2018 Includes:
---
---
Free presets for Lightroom
If you are looking for new color effects, creative combination of colors and tints for your photo editing, this collection is what you need. Look at your images from another angle, give them a new atmosphere and mood. Download these best free Lightroom presets and you will definitely find the application for it! No matter what purpose you have: enlarge photographic portfolio or post a photo in Instagram, this bundle of Lightroom presets will be in handy.
The top Lightroom presets consists of 10 plugins, which will significantly shorten the time spent on editing photos, speed up the workflow and give you many new unusual ideas about color correction. You will read a detailed description of each preset, where to use them, testimonials of satisfied users, and see photo examples. This will simplify the choice of the plugin you are looking for.
---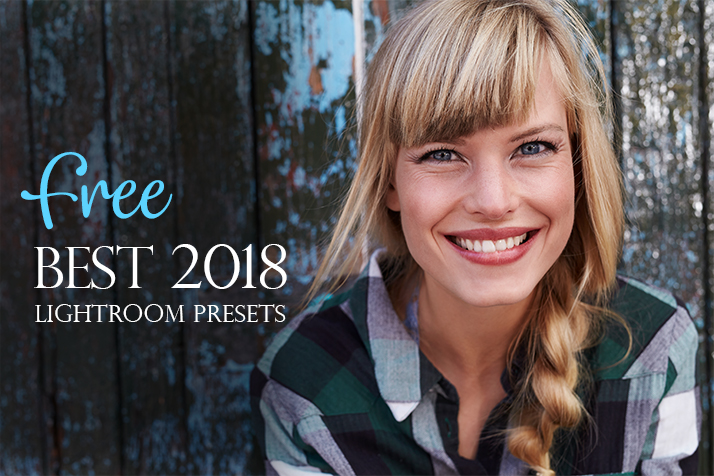 Characteristic of Best Lightroom presets free
• 10 best free Lightroom presets for all styles of digital photography.
• Can be applied to all Adobe LR releases, including CC.
• Recommended for JPEG and RAW not to loose quality.
• These plugins can by applied on Mac and PC system without problems.
• All Lightroom color settings can be edited according to your wish.
Best Free Lightroom presets – Top 10
---
Lr preset #1 "Best 2018 - Warm"
---
Lr preset #2 "Best 2018 - Nature"
---
Lr preset #3 "Best 2018 - Stylish"
---
Lr preset #4 "Best 2018 - B&W"
---
Lr preset #5 "Best 2018 - Cool"
---
Lr preset #6 "Best 2018 - Film"
---
Lr preset #7 "Best 2018 - Light"
---
Lr preset #8 "Best 2018 - Moody"
---
Lr preset #9 "Best 2018 - Street"
---
Lr preset #10 "Best 2018 - Wedding"
---
Let FixThePhoto help you edit your photos professionally but free and without additional costs. You can download this 2018 collection for a few minutes and enjoy the finished photos. These 10 best free Lightroom presets are designed by professionals and can be applied to different styles of photographs: wedding fashion, street, urban, portrait, travel. This free kit will free up a large amount of your time, which you usually spend on editing in Lightroom. Now you can use this time to develop your own business or your family.
---
More Free Lightroom Presets from FixThePhoto
Do you want more Free Lightroom Presets? Check out what we offer you
---
---