Real estate photo editing
Real estate photo editing is a special photo-processing manipulation, which consists of changing digital property images (shots) with the help of different photo editing programs such as LightRoom or Photoshop, of which the main aim is to improve the visual characteristics of a photographed building, interior or constructions by changing white balance, item removal, perspective correction, creating a 360-degree panoramic view or image blending, etc. This real estate photo editing helps to make real masterpieces out of your photos. Without the real estate retouching your property shots will not be able to look as attractive as they can.
Nowadays many photographers spend countless hours after shooting in front of their computers doing photo processing, background removal service, color correction service, headshot retouching, baby photo retouching or other long-time processes to make their shots look better and brighter or even try to understand how to edit real estate photos.
Instead of making new photo sessions, searching for different sauces for inspirations, learning real estate retouching techniques, advertising their own previous photo-works or just spending valuable rare minutes with beloved family members, they have to be bored to death doing this tiring work. Is this story familiar to you? Have you recognized yourself in these sad thought-provoking situations?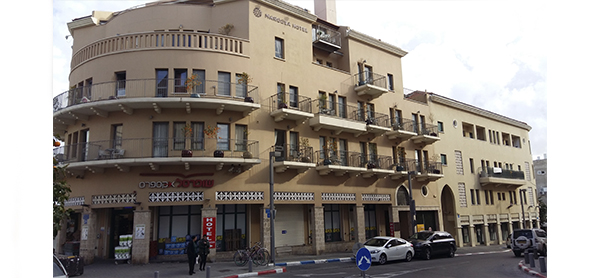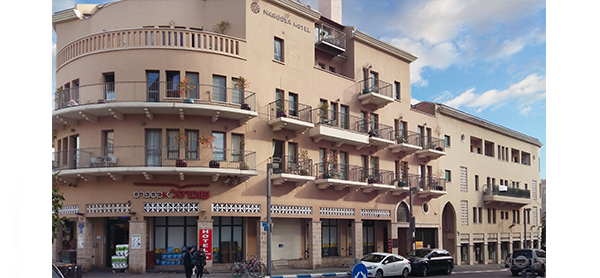 What is real estate retouching?
You do not know how to edit real estate photos? Are you looking for a reliable solution? We are definitely eager to help you! On our website fixthephoto.com you will be able to have your photos retouched by our professionals. All you need to do is just to believe in our professional real estate photo editing skills and send your shots to us for retouching.
If you are a real estate photographer, we are always ready to help you to turn all your real estate photos into valuable and professional looking ones by means of real estate retouching. Depending on the task you need these real estate shots for, we will advise or offer you some particular real estate retouching steps which will definitely be useful for you.
Another important task that can be solved by property retouching is to help real estate companies to make a bigger amount of successful deals connecting with property selling. Our website will be pleased to co-work with agents and agencies, as with the help of our professionals you will be able to increase buying interest among your would-be clients. According to the statistics nearly 90% of buyers look for a new property first online.
Unfortunately for property companies there are so many real estate retouching offerings on the Internet that you have only a few moments to catch buyers` attention exactly on your product. For sure in order to do it you will need the professional help connected with online real estate photos. One more advantage that you will be able to get having co-worked with our cheap photo editing firm is to get a higher sales price.
It goes without saying that a brighter picture sells quicker. This aspect is so obvious that it does not even need to be explained when you deal with real estate photography editing. The first impression either speaking about people, animals or properties is the most important one. Making an attractive eye-catching image, with the help of professional photo retouching, is your immediate priority in order to turn your business into a constant source of handsome income.
In addition to this, our image photo service will be a useful helping hand that will enable your real estate company to sell properties faster. As a rule, about 75% of buildings on sale which are staged are sold quicker. We have explained in previous statements the reasons why it is so. The most important thing that you need to have in your mind is that property selling and real estate photo editing are connected to a great degree.
How to edit real estate photos
So, if you want to make your selling business successful, our online editing service company is a must have for you. Give us a chance to prove our professional editing skills once and we will become close co-working partners for a long time.
In general real estate photography editing includes the following steps such as making real estate panoramas, real estate photo editing, sky or background change/replacement, 3D Floor Plans, image blending, white balancing, objects removal, Image Declutter service, HDR processing, etc. Below the different fix photo techniques offered by our company are described.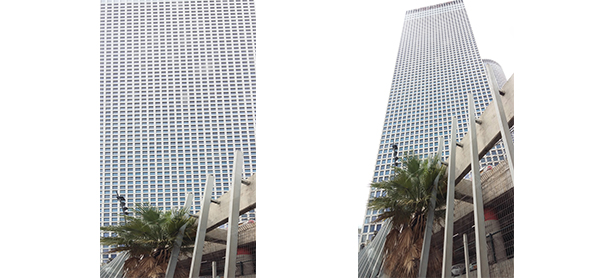 HDR processing is a must in real estate photography editing
This real estate photo editing service is represented by adding more or less contrast in picture. If you use non-HDR cameras to take your shots of various buildings, be ready to get photos at a single exposure level with a limited or low contrast range. HDR Processing offered by our professional fix photo company enables you to represent a picture in both bright and dark areas. We achieve this result by making multiple pictures at different exposure levels. Then we overlay them in order to have a final result, is sure to meet all your demands.
---
Image Declutter service
Are you eager to sell your house, but you have not removed all your things from the rooms? Editing real estate photos is an easy solution for you. Our team of skilled fix photo editors will, without any difficulties, remove all unnecessary items during the editing of real estate photos and display your house the way it should have the best look for buyers. Having used our real estate photo declutter service you will have various vehicles, general clutter, rubbish, mess, lead wires, cords, flashes, gloves, reflections or just personal things removed from any corner of a would-be sold house.
Moreover, editing real estate photos will be useful for rentals or sales. Thus, you will not have to clean everything up before taking photos of your property for rent. Your untidy rental locations, messy rooms, garbage bins, and offices will look perfect and attractive for buyers.
---
Replacement of sky/background
That is one more effective way to intrigue future buyers and present your property in an interesting way. If you mentioned that washed out or dull sky spoils the general image of your real estate, just replace it with a bright and clear one. If you are not satisfied with the background, we will offer you different variants for replacing it. For sure we will try to find one final variant that will be perfect especially for you.
---
Panorama processing
It should be mentioned that panorama editing real estate photos is referred to as advanced real estate photo retouching. It is a special process of organizing multiple photographic images with overlapping fields of view into one picture to produce a segment panorama. We cannot but mention that panorama processing is an add-on option to HDR services, which was described earlier. Furthermore, what makes this option so high-level is that it combines image stitching and smoothening of stitch points, blending, alignment and overlapping of the images, perspectives and composition correction.
---
360 virtual panorama tour
We are really proud to say that panorama processing is not our sky limit. We have made a further step from just simple panoramas and started making 360 degrees panoramas, a so-called virtual tour. Our professional photo editors claim that it is a very effective method to sell or promote real estate properties. It is hard to believe, but this new technique really enables would-be customers to walk through potentially bought locations and see them in all their little details. This option provides buyers with a life feel and true-to-life experience without really visiting properties. It should be also mentioned that this fix photo service includes alignment of panoramic image and 360 stitching and final output in .mov, .svt (flash) or .qtvr (quick time).
---
Day-to-dusk service
Are you eager to make your house eye-catching for potential customers? A great solution for you is to use day-to-dusk service and enable your buyers to click pictures of the property during the day. Just imagine that your clients will see your real estate on sale in marvelous twilight or a beautiful dusk sky. In addition to this, you will be able to bright up the home's exterior and turn on the exterior lights. This technique will definitely show a buyer how a house will look during the day. For sure that will make a great impression on him!
---
Virtual staging
This real estate photo retouching option will definitely save your efforts, time and, what is the most important, money. At the same time, it will provide complete realistic rendering of a building`s interior photography. Our team is always eager to project all your ideas, even the most incredible and transform your vacant house shots into brilliantly virtually staged homes.
---
Virtual furniture staging
If you need to add furniture to your photograph, our photo editing service is always ready to help with it. Our professional retouchers can either remove furniture or draw it. This service is perfect for estate photo retouching so you can send us the list of all things you want dealing with furniture photo editing.
---
Adjusting color temperature
One more important technique of how to edit real estate photos is color temperature adjusting. Our real estate photo enhancement team consists of online editors who offer color temperature adjustment. Be sure that all your wishes will be satisfied. This option is needed to make every bracketed shot have the same color temperature before blending it with others. About all other retouching tricks and techniques you nay read in our retouching blog.
---
Why should you need editing real estate photos?
Nowadays there is a tendency that many photo retouching companies or teams stay detached from the final image of shots they edit. As a rule, they just simply do their given tasks without a deeper concentration on the clients` wishes and inner world. But that is not our story!
Every time we co-work with our customers, our main task is not to do only all the required work from A to Z, but also to make our clients fall in love with the final pictures and cherish them as a valuable memory for a long time. Sometimes, our clients do not have a particular final image in their mind and that is why we are always eager to co-work with a particular client up to the time when he will decide for sure what kind of picture he wants to have. We are pleased to meet the demands of all our customers every time. That is our immediate priority. Do not hesitate to view our photo retouching before after photos which show our quality and big experience in photo manipulation services.
Furthermore, our team consists not only of professional real estate digital image retouching editors. We are extremely proud to offer you, our would-be clients, outsource photo retouching in various spheres of picture retouching. You are not satisfied with your wedding photos or your relatives` wedding shots? No problem! Our online fix photo editors, who specialize in wedding photography post production will definitely become a helping-hand for you. With their picture retouching, you will be able to turn your wedding photos into a fairytale of brilliant moments.
Why our real estate photo enhancement company is the best
Or do you want to improve your portrait photo shooting? Again, we are a must have for you. Our team of professional portrait editing section will turn your images into a marvelous collection of attractive photos. For sure that will be the best experience of co-working with professional photo retouching service you have ever had.
One more important sphere in which our company is the best choice for you is family photo editing online. We will make your photos look brilliant. After retouching your whole wall will be hung with framed family photos.
Moreover, our team is skilled enough to do old photo restoration services. Do you have many old photos of your grandparents or other relatives of bad quality? For sure you kept them somewhere in big box in a hidden corner of your closet as dust collectors? Give them a new life! Your valuable memory should take a noble place in your home photo collection. Make it real with the help of our different digital shot retouching services like product photo retouching services or jewellery retouching services!
The story of success
Our real estate photo enhancement company has been working since 2003 in the sphere of digital photo retouching. In 2015 we asked more than 95,000 images to be edit with of real estate properties for residential and commercial use. We are definitely proud of it. Furthermore, in 2014 our team retouched more than 90,000 online photos for various property companies and private clients. All this enables us to be named as a highly-qualified team that is decent enough to be rewarded with your deep trust. But still, it is not our sky limit. From day to day, from year to year we are eager to develop our post processing services for photographers and to enrich our photo editing knowledge. We are open for everything new!