Real estate photo retouching services
Editing real estate photos is a brilliant service, which has been created by only unsurpassed specialists in the photo retouching business to enhance photos of buildings and interior. Though classic retouch examples are usually connected with human body/face retouching, real estate retouching services face totally different challenges.
---
How to make your real estate photo editing easy & fast:
• Chose the images you want to touch up by our editors.
• Upload you architecture photos on our website to get the real estate photo editing you wanted.
• You may send a link to your folder on Dropbox or email us.
• Attach the before and after samples you want to repeat.
• Write instructions you want us make and chose the level you wish.
• During 2 working days receive your ready real estate photo editing.
• Mention you experience on our social networks and share with other photographers.
---
The task which is to be solved by applying modern real estate retouching can be characterized by two goals. The first is to make photographed parts of buildings attractive and eye-catching for those people, who may be named as would-be buyers. Here editors, for whom real estate image editing is not a senseless word combination, spend tiring hours trying to underline each particular detail of interior to underline its unusualness, comfort and exceptional beauty. They should do everything that is only possible and definitely impossible to make customers consider exactly needed building as potential final choice. Still, modern real estate photo enhancement contains a lot of hidden difficulties as it is a totally sophisticated service that does not have any analogs. The main secret is to make necessary interior generic and quite versatile, as these characteristics are rather important for attracting as many clients as it is required.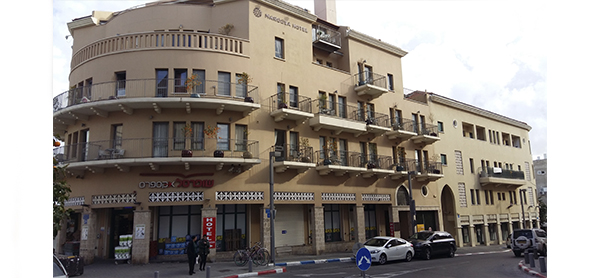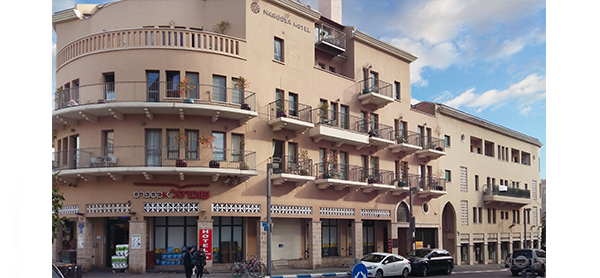 Preserving original view is not less essential as the first feature considering up-to-date real estate photo retouching services. To prove this fresh idea, just think over how every photographed building can be enhanced and even changed by talented usage of effective real estate retouching and other service that are parts of it. Really final results may be quite impressive and surely breath-taking. But logically one tricky question arises. Is it useful to edit a particular building, we mean to change it radically, in order to attract customers that will be astonished by the mesmerising beauty of interior on photos? Sure thing that by providing such manipulations there is a great possibility to lure many buyers, but they all will be discouraged as soon as they will see the original variant of building or interior. Thus, while applying real estate photo editing services editors should not forget about the idea that too much is not quite good. Golden middle is always the best concerning photo outcomes.
How to edit real estate photos
So, if you want to make your selling business successful, our online editing service company is a must have for you. Give us a chance to prove our professional editing skills once and we will become close co-working partners for a long time.
In general real estate photography editing includes the following steps such as making real estate panoramas, real estate photo editing, sky or background change/replacement, 3D Floor Plans, image blending, white balancing, objects removal, Image Declutter service, HDR processing, etc. Below the different fix photo techniques offered by our company are described.
Kinds of real estate photo enhancement
Undisputedly real estate retouching services work with those photos of buildings and interiors that are to be sold or rented. The reason why they are used is quite simple. They are quite helpful in increasing the number of successful sales and amount of profit that you main gain. To reach this high goal our photo manipulators will make your photos go through versatile makeovers among which we may name some of the most frequently used:
• Common enhancing
The primary task is to make the image we are dealing with flawless. That can be reached by various variants such as effective adjusting the picture density as well as resizing and sharpening. One more thing that must not be neglected is picture colors and their right combinability. We remember that image should not be too bright and artificial.
• Image stitching
Common photos that show only little parts of presented interior are already in the forgotten past. Nowadays it is more impressive to show customers 360 perspectives of building that you are offering. Additionally, our unrivalled specialists are well-versed enough to join various pictures into one as well to make a wide angle photo. All these manipulations are fresh and breath-taking. Thus, photo montage services are what you exactly need to grab clients` attention.
• HDR pictures
This unbelievable type of up-to-date real estate photo editing services requires thorough attention. It is widely known due to saturated colors of image outcomes. It will pass ideally to modern catalogs or advertisements.
• Sky change
This included part of editing real estate photos is helpful in the procedure of improving outdoor photos. Very often in order to make the final flawless image not only photographed building must be perfect. Every detail, even like sky, plays great role.
• Object removal
This service in sophisticated real estate retouching services also pays special attention to little details. Rubbish, untidy parts and photographers` reflections can be quite disappointing. But everything will be quickly vanished.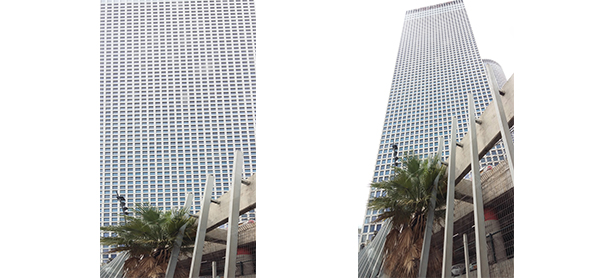 Why should you use professional real estate photo editing services
To continue the idea we claim that untidy and every photographed object that seems to be extra can deter customer from choosing exactly your interior. Thus, without effective and beneficial real estate photo retouching services not a single selling deal will be completed. Among the number of drawbacks that may be masked or deleted from the photo the most widely happened ones are photographer`s or photo making equipment reflections, distorted proportions, too dull or too light pictures and sure thing blurred or smeared images ( or parts of an image).
All these problems are no longer considered as crucial for modern editors that are involved into editing real estate photos. With beneficial help of interior retouching everything can be masked, improved and highlighted. Having considerable editing experience in demanding real estate image editing, our well-trained specialists are able to create a holistic and really comprehensive presentation of your property. They work hard and with thorough attention to emphasize the brightest and the most essential features that trigger customers` interest to the necessary image.
Additionally, we have only up-to-date techniques of real estate photo enhancement that are used to highlight only the most appealing features of your building no matter whether it is a country house, cottage or just house. Surely every kind of photographed buildings has a certain number of features that are to be underlined and presented in the most successful way. By doing this, we will definitely increase the number of possible selling deals.
Real estate retouching customers
Although modern real estate retouching is a laborious and demanding service with not the lowest retouching rates, this type of up-to-date editing is always on the top of popularity. The circle of interested clients that have a wish to try real estate photo enhancement is constantly increasing. As a successful editing company with flawless reputation, we are enjoying the process of collaborating with various types of customers that have faced the dare need either of popular ecommerce photo editing services or just real estate image editing for private using.
The notion of private orders is quite understandable and clear. In case a person needs to sell his/her apartments, he/she simple finds a firm that specializes in beneficial real estate photo retouching services and enjoys improved interior photography.
Still private clients are in minority. The biggest part of people that ask for our real estate retouching services need ecommerce editing. Usually they are successful property sellers or real estate brokers. Such people have only one aim concerning building selling business. They need to find a buyer for the property they are dealing with. Thus, co-working with unrivalled real estate photo editing services is inevitable for them.
Professional photographers and real estate advertisers are also our frequent customers. They need to be presented with an alluring picture that will feed the eyes of all viewers. Usually they do not require original view that will show every detail, they want to see the whole beautiful picture with bright and appealing interior. Thus, creativity and imagination is on the first place while working with this type of demanding clients.
What does real estate image editing include
To get really astonishing photos of building or interior, not only common and well-known editing real estate photos must be in usage. There are many more services that may be included to it. All of them cover particular tasks and become like little parts of one big process of image retouching.
Continuing this idea, product photo editing occupies the first place considering the frequency of application. Very often brokers or sellers need to present not only interiors, but some particular objects that are sold either together with photographed building or separately. In their term, to the product editing we refer such techniques as using Photoshop product shadow and effective ghost mannequin service. The last one is mainly connected with clothing or jewelry photo retouching services, as it helps to achieve an effect of hovering item. Really it attracts potential customers.
To make photographed objects attention-grabbing, our specialists often apply deep etching service or digital photo editing services. Final results are always beyond any descriptions.
Often to present necessary item, our image manipulators have to use sophisticated clipping path services, up-to-date cut out service or photo masking service. The main attention here is focused on working with background. Sometimes it can be quite tiring and without exuberating laborious, but still without them successful result will be inaccessible. Thus, our editors have trained a lot, to reach perfectness in them.
One more thing that we have not spoken about is photo color correction services. That is quite unfair as they bring really unbelievable outcomes that stick in minds and souls. And final brushes can be added to image results by applying impressive image manipulation services.
Undoubtedly, one article is not enough to describe all advantages of modern interior editing. Photography retouching business is full of innovations, peculiarities and intriguing secrets. More about all of them you may find in photo retouching blog that is believed to be our matter of proudness.