Outsource photo editing services
Today the profession of a photographer corresponds with the meaning of being busy all the time without having much spare time. All modern photographers lead a professional life on-the-go that is full of important tasks with strict deadlines. We have a clear understanding how busy you are and for this issue outsource photo editing is offered for you as a source of professional photographer's edit support.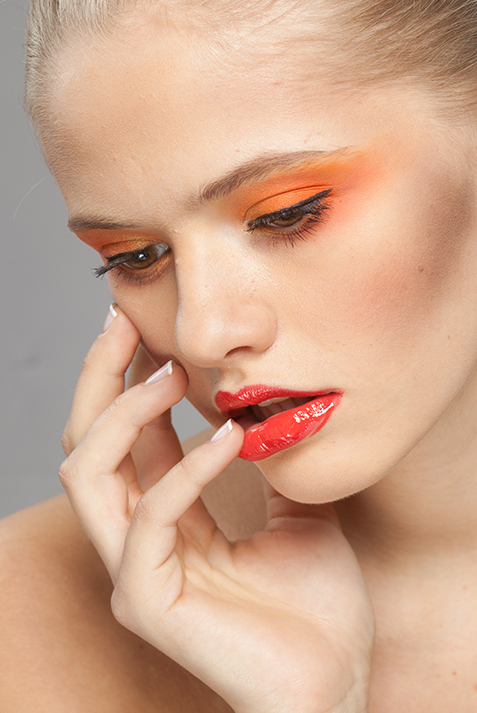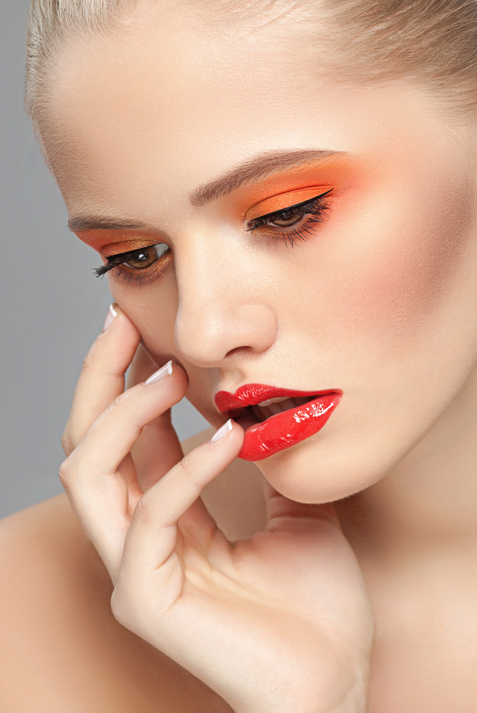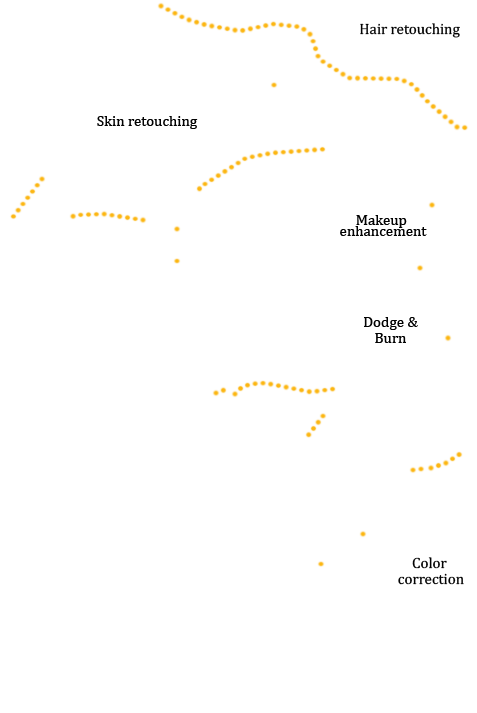 Our primary mission of offering photography outsourcing is to enable photographers with custom-made outsource editing services. Photo editing companies for photographers also minimize time necessary for photographer's edit, as this process lasts too long for photographers. This service permits photographer to get precious time back and use it for more important goals. They have capacity to make more photography, to widen business horizons and to find new clients. For those, who are work-orientated, free time can be used for spending with family, friends or picking up a new hobby. In all cases outsource editing for photographers is helpful for them.
How photo editing outsourcing can help me?
A wish to make money is common for every photographer, as that is the main target for planning every career. Smart time-organizing is the first step to photographer`s success. The most applicable is collaborating with outsourcing photo editing services. That substantially economizes time and efforts giving photographers a great opportunity to devote time to things that seem to be important for them.
Today more and more photographers trust their works to outsource photo retouching. Outsource signifies entrusting work to someone else online. This type of work means that photographers after shooting ask for professional online support. They choose the outsourcing photo editing company, create an order, discuss necessary details and upload chosen images for further adjustments.
What benefits become real because of using outsource editing? The idea of having spare time for family and friends is already clear. Photographers that have organized successful co-working with qualified services also can face a number of bonuses. Initially they have a chance to have their work supported by competent help. From time to time that is necessary to have a professional consultation that may be orientated on the following topics:
Solving all kinds of problems that may appear during outsource Photoshop editing.
Choosing the proper editing style.
Collection of right digital improving techniques.
---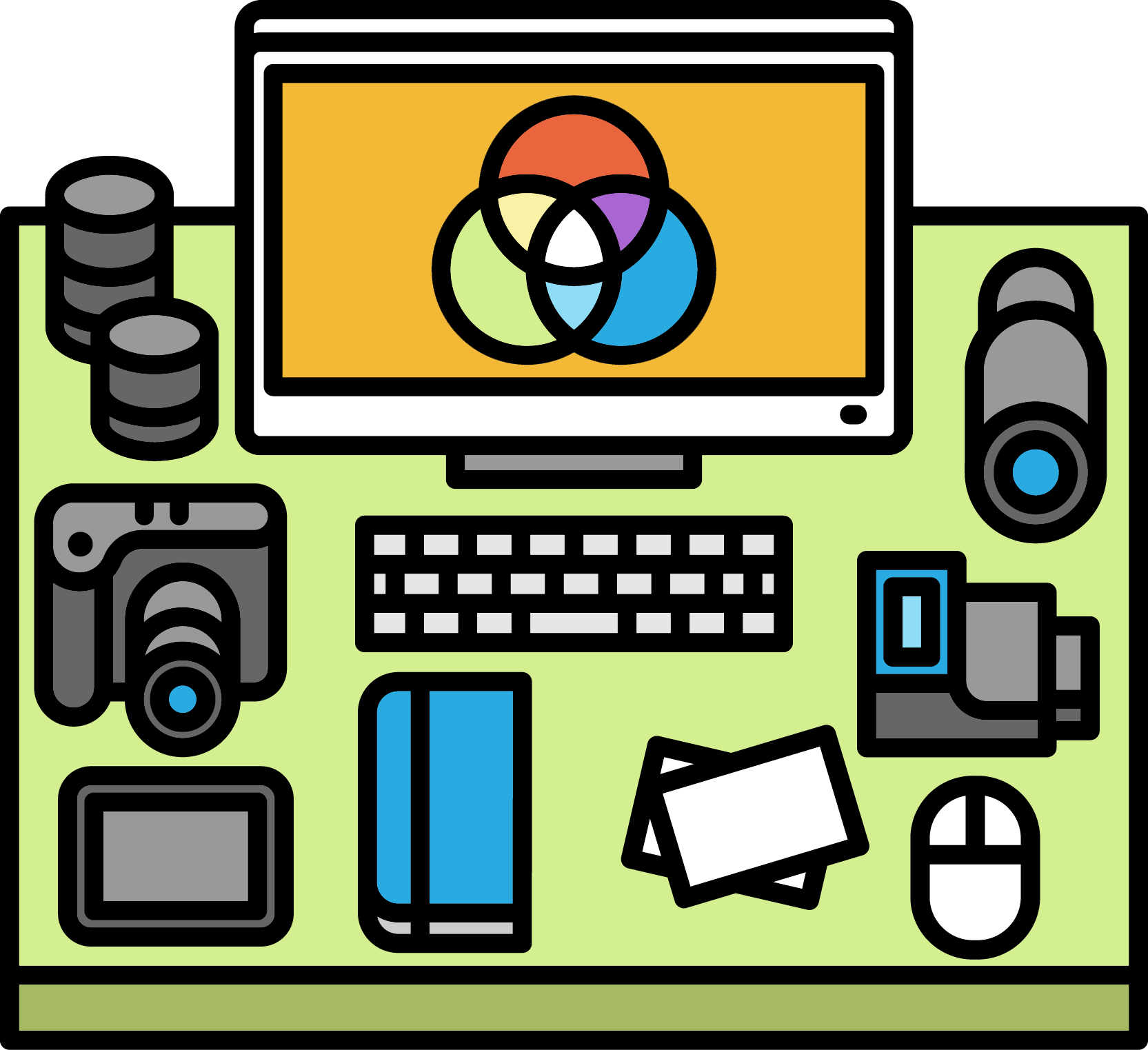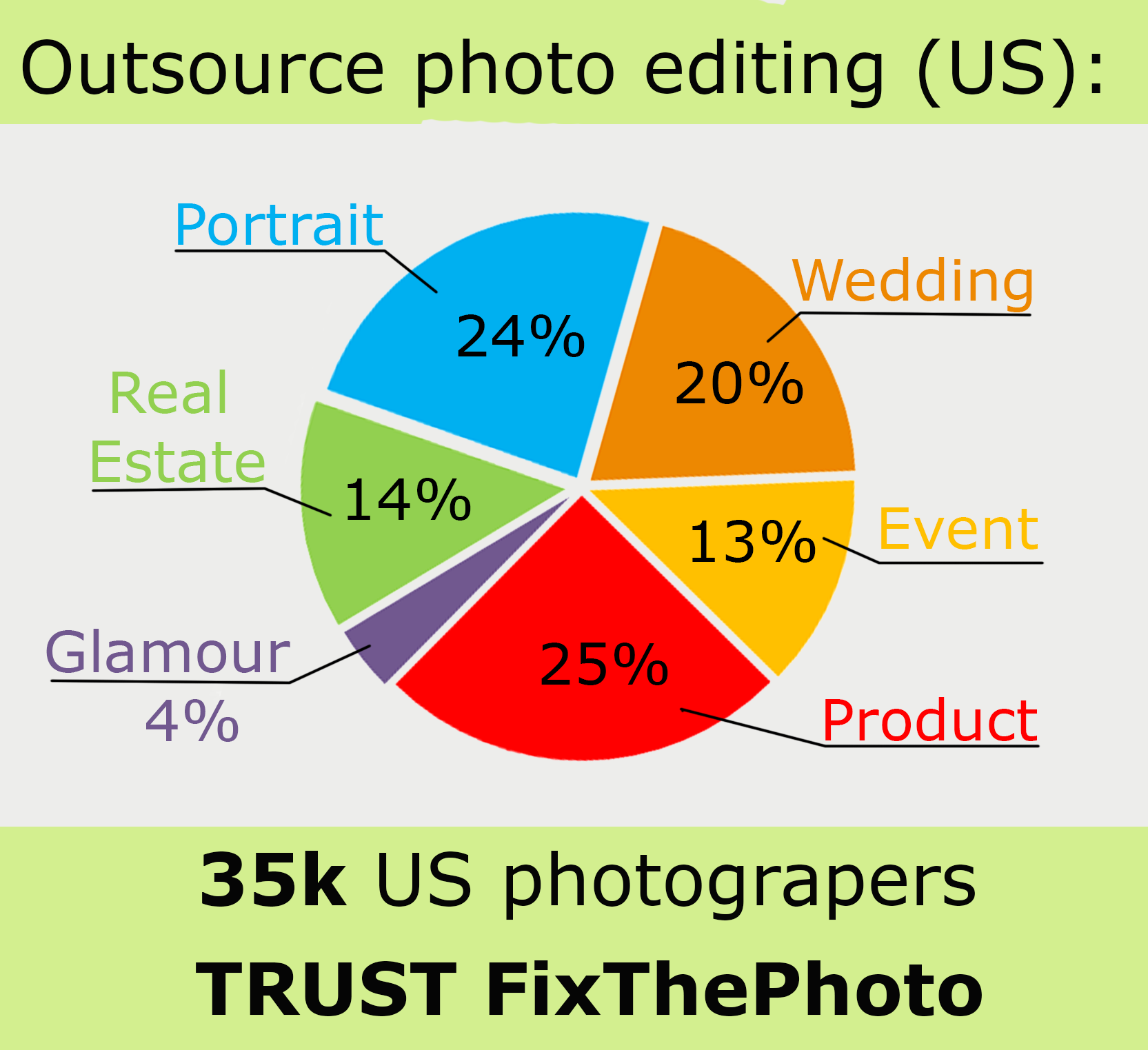 Photography outsourcing services we provide:
• Portraits
• Wedding photographs
• Image manipulation
• Photos of the real estate
• Your products
• Babies and newborns
• Jewelry
• Nude or boudoir
• Restoration of your damaged old photos
---
How can I make an order?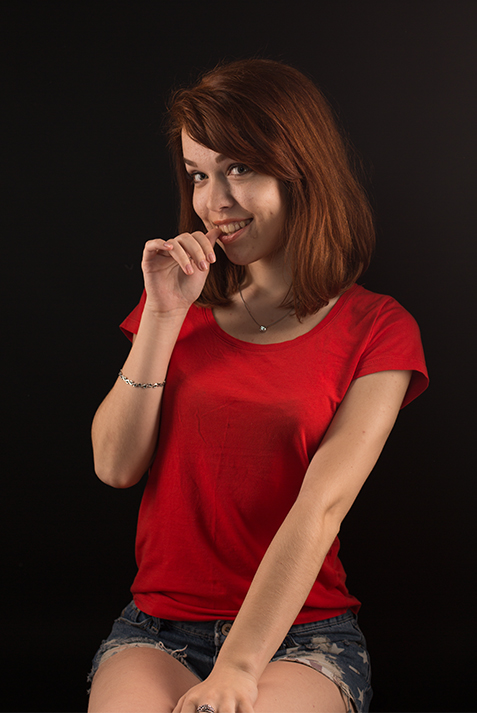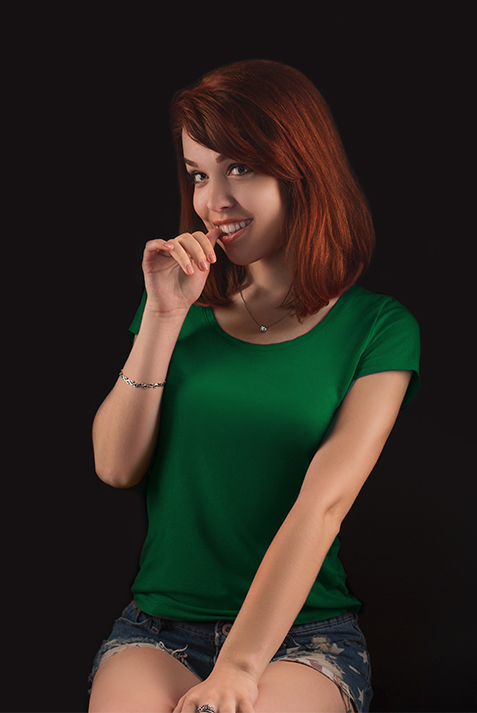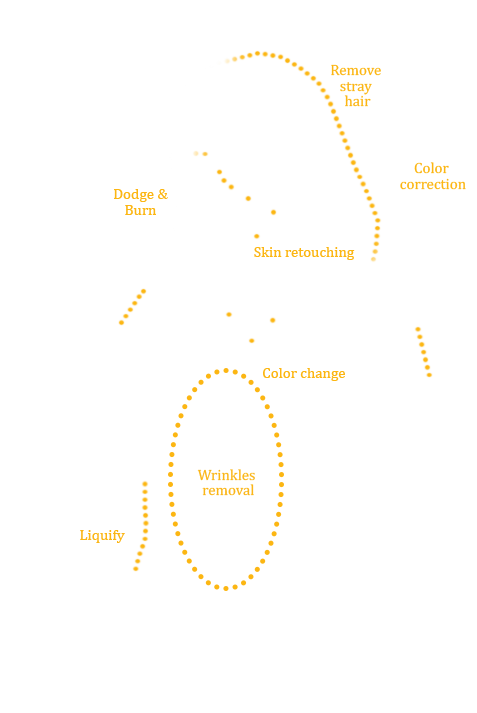 For every work, even which is connected with photo editing outsourcing, a logically structured process of placing an order guarantees solid chances for successful ending. All modern companies try to simplify this procedure. Our outsource editing services realize all risks that our clients might face while filling in the photo editing form, selecting the suitable retouching level and mentioning or clarifying extra remarks. For avoiding such difficulties we want customers to be aware of the process of placing an order according to all required rules. That will be:
Fast
Save
Easy and understandable
Informative
To make the process quite clear we will present the whole procedure divided into steps. In case you are confident in the outsource editing services that we supply, you will cover the following:
1. Have a valid account
It is necessary to have a valid email. In case this step is completed, clients create password. If clients face mistakes, there is a special button that enables people to have online support.
2. Determine your order
You should know what you want from the completed photo outcome. To be confident in your choice become familiar with the list of outsource editing services, provided levels and pricing. Our website is quite understandable and has comfortable usability.
3. Send photos
Clients of this firm have no limitations concerning the number of possible RAW pictures for outsourcing post processing photography. We will take thorough care about both one uploaded picture and several dozens. In terms of rights security, there is a guarantee that completed images will not be shown up. Your rights will be reserved.
There are some remarks about the size of chosen photos. If their size is above 50Mb, you will have to use Dropbox or other cloud storage.
4. Make sure about remarks
As soon as you upload your raw images, we expect from you to make special remarks about outsourcing photography editing. In case the whole photo collection may be edited according to the same scheme, you can make one general instruction. In most case clients demand unique approach to every RAW photo, so customers have a possibility to place separate comments to every photo file.
5. Preview your order
That an opportunity to see the whole order once again and make sure that you have filled in everything correctly. Here you also should not forget about mentioning expected deadlines if any, not forgetting that the general turnaround time is 48 hours.
6. Pay for chosen services
Concerning paying for outsource Photoshop editing you work with Paypal system.
7. Accept finished work
In case you are not fully pleased, you will not be charged with additional payments for the first revision. All corrections will be done for free.
We will be also glad if you join those satisfied customers that have left positive photographers edit reviews and comments, as that will confirm the high quality of our outsource photo editing for photographers. Constructive critic will be also accepted, as that is a good motivation for improving current services.
Outsource editing directions
If you are looking for the service among current photo editing companies for photographers, your searches may be stopped right now. This company combines several benefits of being professional, popular, safe and reliable. The variety of our outsourcing photo editing services as well as the deep professionalism of our photo retouchers enable customer to believe in us and to choose our offers again and again.
The most undeniable bonus is that this company tends to work with customers on not temporal basis. Photo editors may learn all peculiarities of outsourcing photo editing style and know all requirements of a customer. In the end photographers who collaborate with us can hardly tell the visible difference between their retouching and presented retouching services for professional photographers.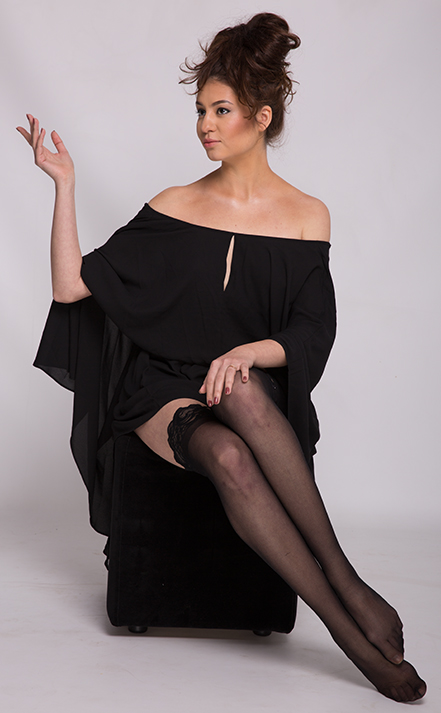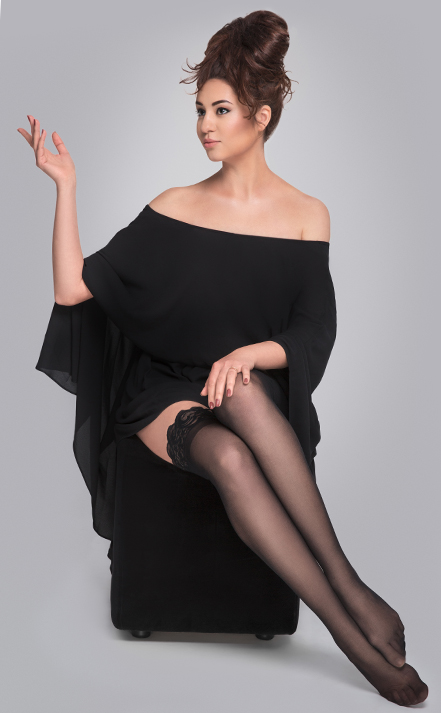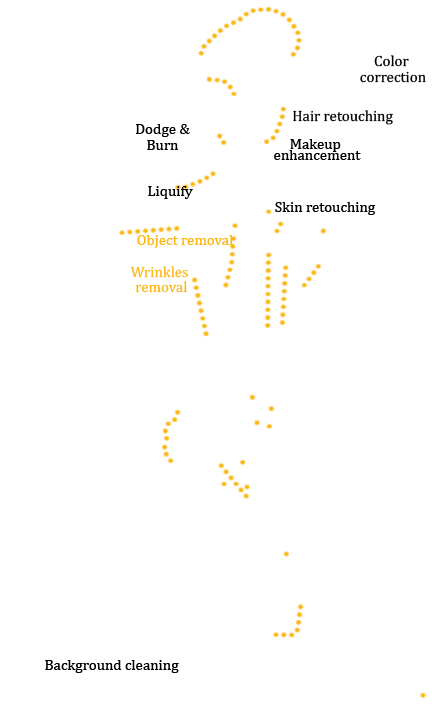 Supplied retouching services for professional photographers are divided into commonly accessible and extra ones. To make the things understandable consider the full list of them.
---
Outsource photo retouching – Portraiture
This outsource photo editing is the leader among other supplied ones due to high flexibility and the prevalence of this photo genre. The fact is that every celebration, for instance birthday, graduation or corporate is the valid reason for making portraits. The variety of possible portrait shooting style is big and that requires much knowledge from photo retouchers. Portraiture retouching presupposes:
Skin smooth
Returning natural eye color
Eliminating face imperfections as wrinkles, acne or scars
Creating changes in background
Color improving or turning into monochrome portraits
Work with light
---
Wedding photo editing service
Every shooting of brides and grooms will not be professional without dealing with wedding photo editing service. The main difficulty is that wedding pictures may vary form portraits of couple in love to family photographs, and even product photography. The number of photos that usually every wedding photo session consists of is also big and that makes the editing process rather time-consuming. What steps form wedding photography editing styles?
Portrait editing
Clothes retouching
Landscape improving
Color/light balancing
Editing manipulations from hilarious to surreal
Making collages
Organizing pictures into wedding album
---
Outsource editing for photographers – Digital photo restoration
People can't live without old photo restoration services, as pictures are completely defenseless facing time. Our company has qualified specialists for supplying customers with this limited branch of outsource editing. For making vintage photography contemporary again photo retouchers will:
Face rebuilding
Restoration after water and fire damages
Fade pictures restoration
Common photo editing
Coloring/colorizing
Repairing of heavily damaged photos
Masking scratches & tears
---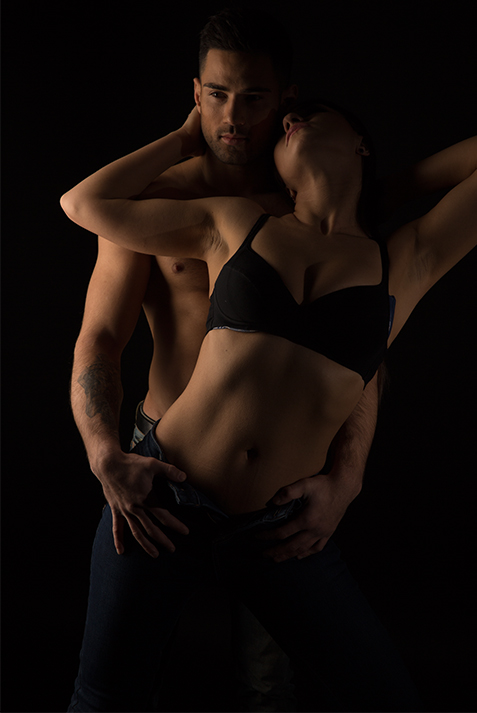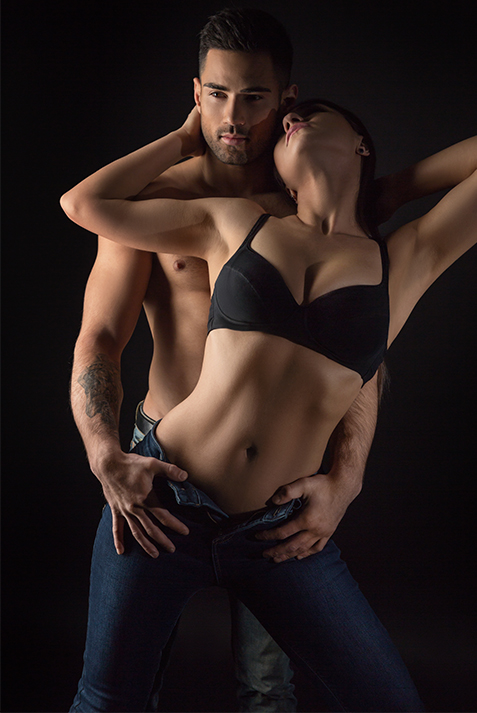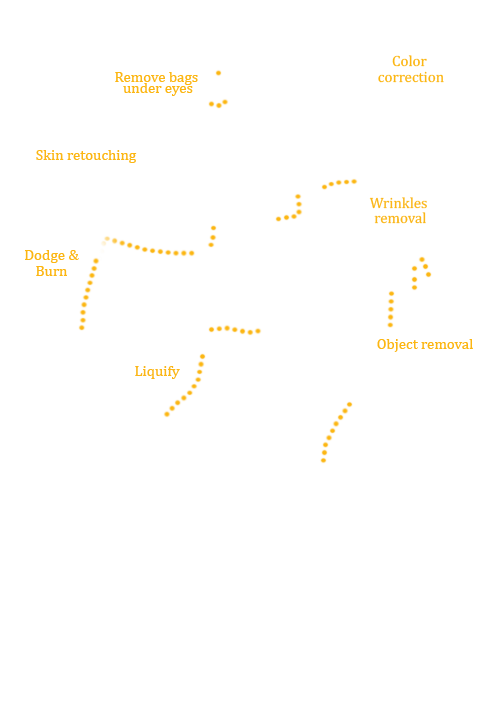 Outsource editing services - Image manipulation
Photo manipulations are things that distinguish the professionalism of photo editing companies for photographers. Their main purpose for applying is making photography unusual and that determines the target audience and spheres of using. Photo manipulation services for e-commercial using consist of:
Transformation of photographed objects
Adding or shutting out light
Cropping angles
Adding effects
Making surreal effect
Removing groundwork
Changing the highlights
Whole image cropping
---
Real estate photography outsourcing
Results of such photographer's edit can be seen every day in different building advertisements. Real estate photo editing serves for satisfying e-commerce needs and has a number of strict demands that are to be obligatory followed. Techniques that help in achieving this goal are:
Common editing
Picture stitching
Dealing with HDR effects
Sky changing
Object removing
Eliminating photographer`s reflection
Making 3600 panorama
Landscape editing
---
Outsourcing post processing photography – Product images
That is one more representative of e-commerce outsource editing services. It is ordered by online shops, designers & magazines for advertising purposes. Such pictures are keys for successful online selling business. Blurry product images will never attract customers, so everything you can see in advertisements has been digitally improved. What tools are commonly used?
Image cropping
Brightness adjusting
Tags removing
Adding watermarks
Noise reduction
Masking
Contrast adjusting
Setting margins
---
Outsource photo editing – Headshots
This photography outsourcing has limited sphere of application, as mainly it is used by models, actors and artists that should have photos for presenting their appearance during varied castings. This retouching branch proves that outsource photo editing is natural, as its key goal is to underline personality. Headshot retouching includes:
Removing temporal skin flaws and stray hair from a face
Masking yellow teeth
Minimizing skin shine & grease
Adjusting skin
Masking under-eyes circles
Enhancing background
Color adjusting
Adding make-up
---
Newborn photo editing outsourcing
Current popular photographers know for sure how to reflect love for newborns with the help of cameras. Outsourcing photo editing services only support them in this activity. The main thing is to underline tenderness between parents and children, as this genre of photography does not presuppose sophisticated poses and bright clothing. What techniques are used?
Backdrop replacing
Skin retouch
Shadow and exposure correction
Addition extra objects
Color saturation
Photo manipulations
---
Outsource editing - Jewelry photography
Jewelry is in the list of the most wide-spread product photography. That is so popular that it has even been separated in the independent branch of outsource editing for photographers. Like common product jewellery retouching services are for e-commerce advertising. The main idea is to create beautiful lightning and make precious metals or gemstones shine. To achieve this photo retouchers usually do:
Color correction
Eliminating zits and spots
Backdrop removing
Improving shadows
Dealing with contrast and lightning
Adding shining
Deleting all kinds of defects
---
Outsourcing photo editing services for boudoir photographers
Nude photo style is often called photography with character and this peculiarity must be highlighted by outsourcing post processing photography. Here the most complicated task is to emphasize the intimacy and hidden secret of such open photos. The goal is complicated and photo editing companies for photographers devote much effort to enhancing pictures of this genre. What are the main components of nude editing?
Body shape correction (slimming)
Clothes changing
Color saturation
Backdrop replacing
Skin improving
Black and white editing
Stylized editing (for instance pin up)
---
Benefits and Discounts
After thorough reading about all presented outsource photo editing services, customers have clear image of a professional level of our firm. All outsource editing services are connected with the same target of their usage, which is to raise the quality of a photo to the highest possible level.
The company presents the system of discounts for long-term customers. In case you work with us for more than half a year or your order is big, you will definitely have pleasant bonuses. For more information, contact our managers via chat box.
---
Testimonials
Karen Campbell, USA
Fond of these outsourcing photo editing services. How can you use Photoshop so good and professionally?
Spencer Perry, a portrait photographer
I`m pleased after collaborating with you very much. I like your clear work organizing and support. Wish you even more professional development and new articles in the blog.
Dewey Vega, Germany
You left me mesmerized. How is it possible to be so smartly and easy organized, I wonder?
Garry Bell
Despite some trifle mistakes, in general I liked your work. You can be named as real professionals of outsource Photoshop editing in the USA. Wait for new orders from Chicago.
Christy Ruiz, Spain
Now my pics look gorgeous. Thanks.
Warren Oliver
Generally, I would like to thank this outsource photo retouching company. Everything that I asked was satisfied and that is the matter of high quality. Photo retouchers are quite open for communication and do not ignore all extra preferences I asked for. I didn`t take me much time to place an order, as every step was explained. I have only pleasant emotions as a customer and full satisfaction as a photographer. What else can be required?