What is photo editing outsourcing
Photo editing outsourcing is an arrangement due to which retouchers or photo editors who are hired by photographers do special work, namely provide shooters with photo editing services and photo retouching services. That is usually done for the aim of saving time and efforts of photographers.
---
Outsourcing photo editing services may offer the following:
Portrait photo retouching

Wedding photo retouching

Old damaged photo restoration

Image manipulation service

Real estate photo editing services

Product retouching services

Headshot retouching services

Editing newborn photos services

Jewelry retouching services

Nude photo editing
---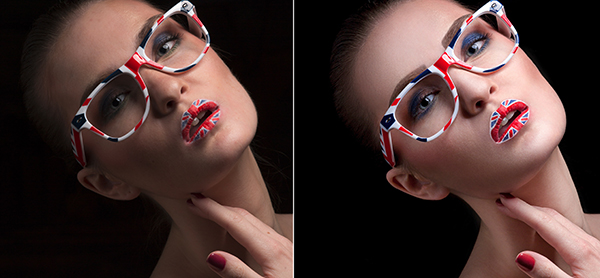 Portrait Photo Retouching as a bright example of outsource editing
Portraiture is ubiquitous nowadays, since we may see portraits of different people everywhere. It touches upon almost all the spheres of our life – special events (wedding, birthdays, school or university events), work, social nets (selfies), advertising, entertainment, etc. Needless to say that people quite often want to work with professional shooters to make their portraits unrivalled. Moreover, photographers require cheap photo editing for their photos to look perfect and outsource photo retouching to use their time properly.
If talking about portrait photo editing this process embraces such aspects as removing spots and blemishes, skin smoothing, red eyes removal, changing background, exploring various exposure techniques and so on. Photo manipulation services are of great importance since they enable to enhance the photo and fix all the drawbacks in order to make the pictures of photographed people of the highest quality.
When photographers outsource photo editing it helps them to concentrate only on their main work: taking pictures during proficient photo sessions and thus making outstanding photos.
Wedding Photo Retouching as the most popular outsource photo retouching
Wedding photography post production is crucial while speaking about wedding photo sessions. Bride and groom want to look their best on their wedding ceremony and, of course, the same way in the pictures. So these shots need photo culling services, color correction service, drawbacks removing and that is not the end of the list.
Wedding photo editing service is that what we call an essential part of the wedding photography business, because nowadays it is impossible to make a successful career without it. Thus, outsource photo editing is a common task for every photo maker that wants to succeed in wedding industry.
These post processing services for photographers are excellent chance to make the most of the opportunities that is to hire retouchers and to focus on camera work. To outsource editing for photographers means to spare their energy and not to sit for hours in front of the computer, but to be engaged in different projects and arrange other important work. Wedding photo editing outsourcing is also your sure-way to make a lump sum of money since while somebody is busy with photo retouching you profit handsomely from taking pictures and business expansion.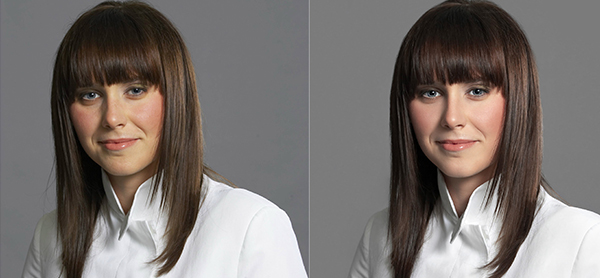 Old Damaged Photo Restoration as great photo editing outsourcing
It is an open secret that everybody has old pictures which speak of the spirit of the previous generation. They may trigger our childhood memories and pleasant warmth in our hearts. But sometimes these images which depict the past may be damaged and thus in need of restoration. Old photo restoration services are of great help here – by means of Photoshop or Lightroom such photographs can be transformed into contemporary ones.
One may outsource editing for photographers and professional specialists will give life and texture to the old images. Professionals assess the level of damage, fix spots, scratches and other details, crop edges if it needed, use clipping path services. Photo editing outsourcing helps all the shooters, whether they are amateur or experienced ones, and is considered to be one of the mains parts of the photography service. What`s more it is quite easy for retouchers to fix photos. For that reason outsource photo editing will not be quite time-consuming. You may be confident that within several working days after creating a photo order you will have a possibility to enjoy your edited pictures in all their beauty.
Image Manipulation Service
Photo manipulation includes alteration or transformation of a photo with the help of different techniques and methods in order to gain a certain aim. But still not all of them are aware of the right editing techniques and possibilities that can be applied in case of selecting this outsource editing for photographers. And sometimes that limits photo makers in achieving outstanding photo results.
Picture manipulation may be used for a wide range of intentions, such as artwork, advertising, media, cinema, book industry. With the help of this service it is possible to darken or lighten a picture, background removal service (clipping path service) or some unnecessary parts, piece images or use double exposure.
To outsource photo editing means to create ineffable images of contemporary photo art. A photographer and a retoucher work together like a team to make
really inestimable pieces of photography work – sometimes you can`t believe that it is just a photo but not a miraculous representation of a fairy tale. But still these are only photo editing outsourcing and talent of photographer that have contributed to this outstanding result that can be compared with magic.
As it has been mentioned to outsource clipping path means to remove background and highlights the subject itself in order to make it memorable or draw attention of people to it. Clipping path outsource is a useful tool, since it touches upon various spheres and thus creates for retoucher significant working field.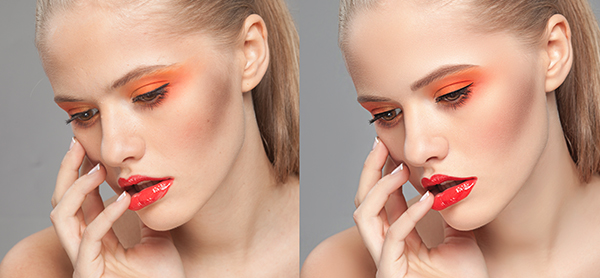 Real estate photo editing Services
This sphere is closely connected with advertising and that is why pictures of different buildings should be really unrivalled. Photos must create pleasant impression and emphasize only the best features of the building in order for clients to see what they are going to pay for. And what is able to give a helping hand for people in achieving this goal? For sure that is real estate photo editing outsourcing that provides mesmerizing photo results, as retouched images after them are worth being publishing in various catalogs and magazines.
To make pictures competitive in a cut throat business environment shooters need real estate photo editing outsourcing. Editors and retouchers enhance photo quality using high end retouching and making photos eye-catching what you can see viewing these photo retouching before after pictures. Moreover editing services online are convenient and enable to work almost everywhere. That makes real estate photo editing outsourcing to be so widely-asked by professional photo makers and just hobby-like photographers.
Photo editing services for photographers contribute to the business greatly and represent modern digital technologies. The world of hi tech is demanding nowadays and that is why real estate photo editing outsourcing is a sure way to keep an eye with trend.
Product Retouching Services
One more important aspect of commercial photography is product photo retouching services. These editing services are in demand, because today there are lots of internet shops which advertise their products online and their pictures must be a kind of professionalism. The images represent the style of the shop and their look influences the choice of would-be consumers. Consequently, if the pictures are blurry or have bad quality people will never buy something on the given website. But what makes them so alluring and free from any photo drawbacks? Definitely these are breath-taking outsourcing photo editing services that are so widespread in commercial photo sphere. You may be sure that not a single picture that you see in advertisements or magazines is printed without being previously retouched.
Internet shop is sure to have a team of professionals that is shooters, editors and retouchers, sale managers, IT-specialists and so on. As for the post production photo editing it should be mentioned that this kind of services is of great importance. To outsource editing and to outsource photo retouching means to use that aspects of photography which stand for the appropriate look of the images.
It is necessary here to outsource clipping path, because removing background with the help of a photo editor for professional photographers gives the opportunity to capture clients` attention on the very product.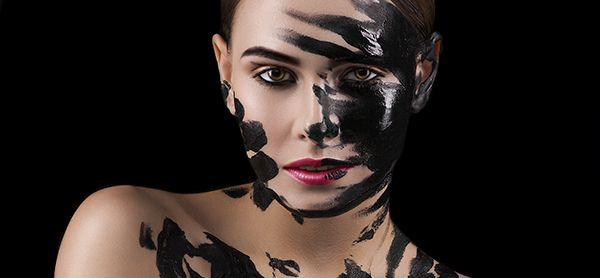 Headshot retouching Services
This aspect of retouching services may offer the following functions: red yes removal, minimizing of wrinkles, skin smoothing, removing spots and blemishes, dark circles under the eyes and so on. Headshot photography resembles portraiture, but in case of headshot the photographs depict only the head of a person. Headshots convey the inner character of a person, reflect his or her personal qualities. And such outsourcing photo editing services are able to satisfy all required tasks. That makes numerous potential actors and artists to ask for exactly our superb services.
Pictures require also natural retouching and professional editing. If professional shooters outsource photo retouching and to outsource editing it helps them to devote more time to the photo shoot itself, since it is really time-consuming.
When a shooter is ready to outsource editing services it provides lots of opportunities for him or her to outperform his or her competitors. That is so, because retouchers are true friends of photographers – they transform images and make them much better. Besides, if you are an amateur photographer you shouldn`t edit photos by yourself but give them to the professional editors to avoid photo retouching mistakes. Choosing outsource editing for photographers will be just the best way of organizing your photo business. The range of advantages from such collaboration is really impressive. They vary from a great amount of saved time to a brilliant opportunity to have several days-off.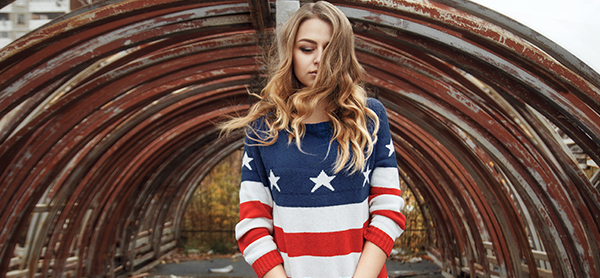 Baby photo retouching services
Needless to say, new born babies are the prettiest creatures in the whole world. Thus parents are often eager to capture the moment when their infants are so cute and adorable. Shooters have to do their best to make photographs of babies, as very young children require special conditions and treatment.
Moreover it is very convenient to rely on outsourcing photo editing services since photo shoots of such kind are very demanding and effort-taking. It is also important for a photographer to establish good relations with the clients to take outstanding photos. Evidently for the prosperity of the business professional shooters don`t retouch images by themselves but hire retouchers.
Outsourcing post processing photography is an essential aspect of the photography business and can boast best retouchers in the word. What`s more baby photo retouching services improve pictures, boost their quality and remove some drawbacks.
Jewellery retouching services
"Diamonds are a girl's best friends" is a well-known quote from Merilyn Monroe`s song. However "girls" today are very demanding – entrepreneurs who are engaged in jewelry business know that all the gemstones, even diamonds, need good advertisement and presentation.
Photographers should make beguiling images of jewelry items, depict them perfectly. Presentation is really crucial – beautiful pictures allure much more clients. Moreover shooters have to use jewellery retouching services for light and color correction, removing unwanted elements, creating realistic shadows or enhancing picture details. For this purpose it will be reasonable to rely on outsourcing post processing photography.
Editors and retouchers know for sure how to improve photos and make them appropriate for the advertising. Shooters or jewelry sales specialists outsource editing services because they need a fusion of fertile creativity, productive work and high results. Achieving all described results without professional help is truly impossible. That is why outsource editing services provided be experienced photo manipulators are believed to an inevitable part of any business that includes advertising.
Clipping path outsource is necessary also to present a jewelry item in the applicable background and catch clients` interest to a jewel.
Nude Photo Editing
Nude photography is quite specific genre of shooting. Photographers should communicate in a proper way and establish contact with their clients in order to make them relaxed and be ready for nude photo sessions. Besides one should keep in mind that candid pictures need not just basic photo manipulation services but professional high end editing, because nude images aren`t tend to hide something. As a result different skin blemishes or blotches, wrinkles, scars and some other minor drawbacks have to be definitely removed. Besides nude pictures sometimes needn`t to be taken in color – black and white are to be used.
In pursuit of time and higher profit shooters may hire retouching specialists that is to outsource editing services. While photographers are taking eye-popping pictures retouchers improve other images and make them more appealing. Photo enhancer is also can be of use here since it gives the opportunity to fix photos online and may provide cheap photo retouching.
Fix The Photo is the Post Production Company to Work with
It is evident that post production photo editing is very popular and necessary today – every professional photograph needs editing, retouching or manipulation. With the help of Photoshop or Lightroom photographers or retouchers may do wonders: improve photos` quality, restore old damage photos, remove skin drawbacks or unwanted elements, create shadows, adjust brightness or contrast, change background and even cut out some subjects – read about it at our retouching blog. Besides, digital artists may create some miraculous illustrations or incredible pictures.
All the above mentioned is impossible without an efficient post production firm. And here we should definitely mention Fix The Photo. One may ask: why? The answer is obvious – it is an active prosperous prolific company which offers a wide range of services: from professional portrait editing and family photo editing online to picture manipulation and jewelry retouching. All described outsource editing services can boast about having only high-quality editing and really beguiling picture outcomes that make people to choose them more and more. Definitely this collaboration brings profit to both editing companies and customers.
With the help of digital technologies and modern techniques our company confirms its importance and of course makes images of the best quality. Fix The Photo meets the aspirations of all the clients. Our team of proficient experienced and skillful specialists is always eager to provide necessary editing services.
We are very sociable and communicative and that is why it is always pleasant for us to deal with clients at any convenient moment.
If you`d like to know what is average time spent retouching you may read our blog and find some more useful info there.
Photo editing prices which we offer are affordable and reasonable, and that is one more reason to work with us.
So, we hope you`ve enjoyed this info and are ready to work with us!
Fix The Photo team