Outsource editing for photographers
Do you know about it? It's usually a great way to save time and effort of the photographers: they hire special photo retouchers and have the editing and retouching of a picture done professionally.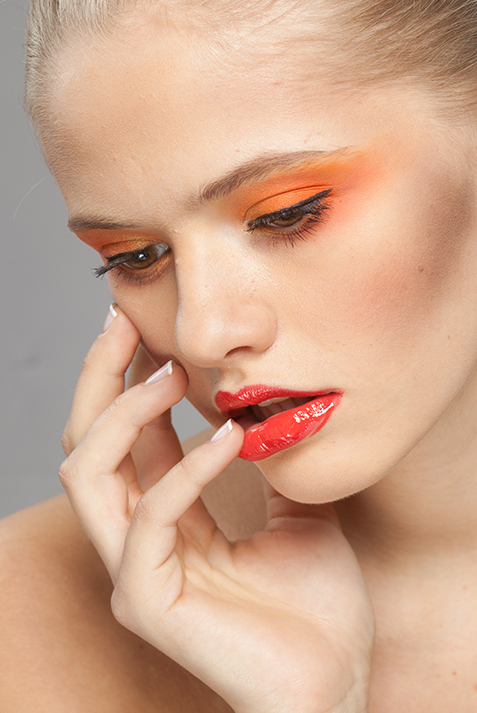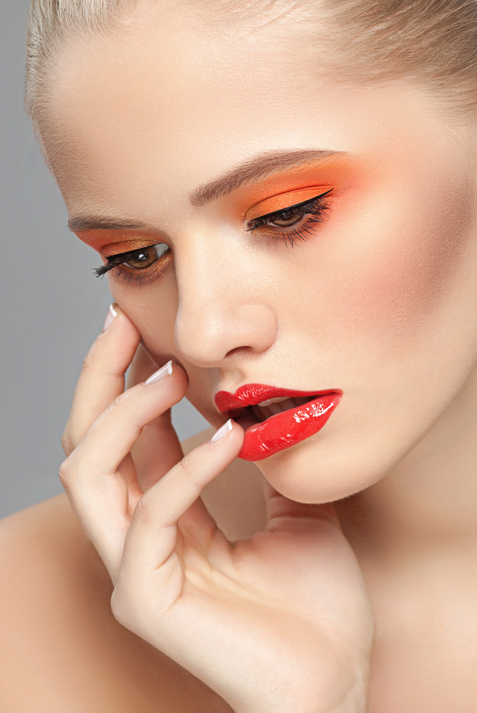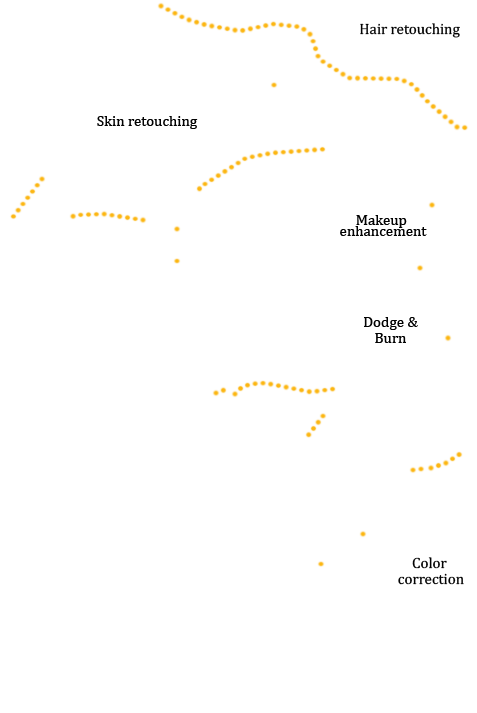 Services we provide:
• Portraits
• Wedding photographs
• Image manipulation
• Photos of the real estate
• Your products
• Depiction of the newborns
• Jewelry
• Nude
• And even restoration of your damaged old photos
Outsource retouching portrait photography
Portrait photography is extremely popular and is seen everywhere. All the personal reasons to celebrate such as birthdays, wedding days, graduations are motives for making a portrait along with entertainments (selfies etc.) and your job. To create unique and beautiful pictures of themselves people turn to the most experienced workers. Although many of them need cheap photo editing. If you don't know why - it makes the shots look better and outsource photo retouching allows them not to waste any resource.
All the image manipulations as making the skin smooth, returning your eye color from the red to natural, removing things no one like such as wrinkles, then go blemishes, making changes in the background. We are using all possible techniques help to improve the quality and the photographs' appearance and fix everything that was wrong.
Shooters usually use outsource post production so they could concentrate on their primal job, which is making beautiful pieces of people's memories and portfolios.
Most popular origin of the outsource photo editing services: weddings
Wedding photography post production is a must have for each picture taken during the hollow ceremony. The shots have to show everyone: theis particular bride is the most beautiful and the groom – most elegant. Every possible service, such as correcting the color, will be applied, disadvantages will be turned into advantages.
There is such thing as wedding photography business and you can only imagine how important is the photo editing part for it. Each editor has performed post production of different wedding themes photos. So if a shooter wants to succeed while recording weddings he is turning to the outsource service.
Those exact post processing services for photographers allow professionals do their camera work best without distractions and thoughts about editing photos later. Not every photographer wants to spend hours in front of his or her computer and pass on other interesting events where he or she can take part in. Expanse your business success while making money and sparing extra time for yourself with wedding photographs outsourcing.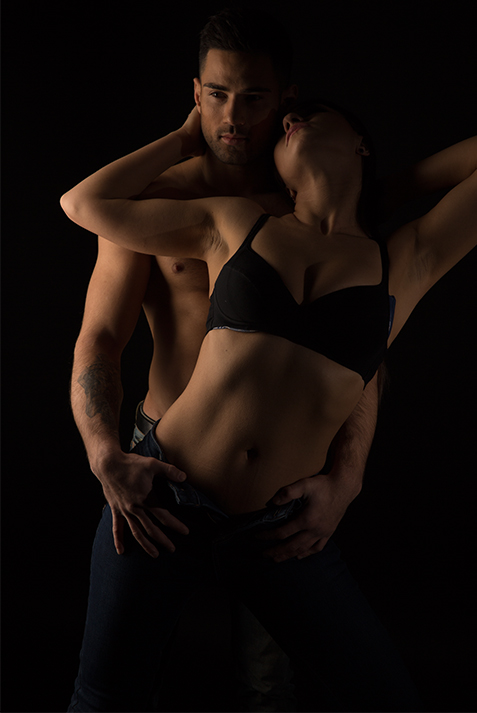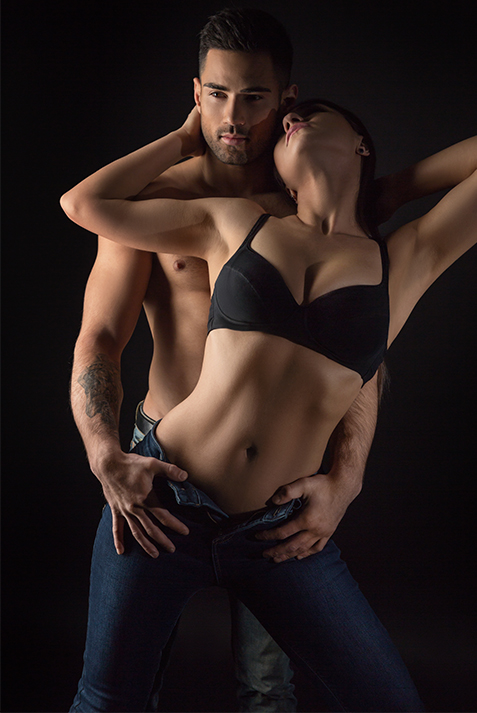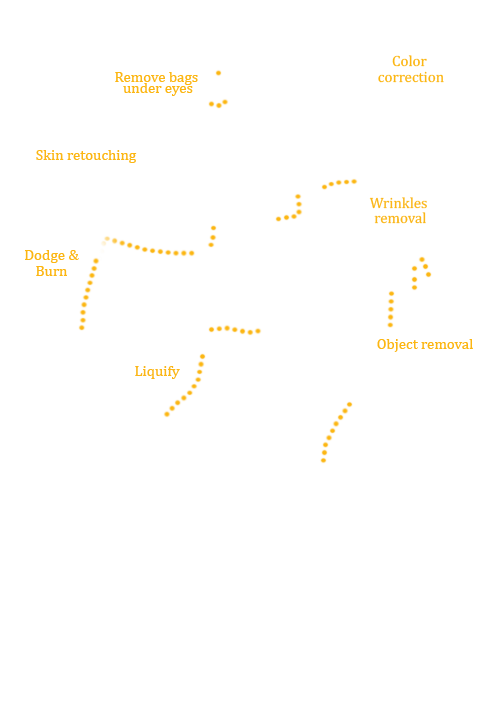 Great outsourcing's power of restoration
Every family wants to know its roots. And they have many pictures with their ancestors. They are often in black and white and make us feel tenderness towards our living close ones and cherish every moment spent with them. We start to remember yourself as a child and wonder how will our lives change later. But because of the years that passed depicted could be damaged. And you understand you need our old photo restoration services. There are many modern programs like Photoshop, a classic one, to make your photos contemporary.
This will give them texture, even new life. Old images will be cleared from any damage, scratches. Our professionals can access what needs to be repaired by themselves if you don't give us instructions. Everyone knows that when you pay for your shooting you will get your photos perfectly edited. It doesn't matter if they are amateur or professionals because everybody makes mistakes sometimes and can use a little help fixing them. Providing this help is easy enough for our editors. You just make your demand and give a couple of working days and instead of consuming your time, these photographs will meet you in a brand new condition, as beautiful as never before.
Services of image manipulation
What is the notion of any manipulation? It is a transformation of an object, which is aimed to make something different, something better. There is no one and only right way how to edit a photo – you can google a bunch of techniques yourself. Which do you want us to apply? We always choose the exact methods to make your photos outstanding.
What are areas where manipulations with images are used most often? They are cinema, of course, mass media, then advertisements and artwork. Background removal service fixes the atmosphere of the picture, then you can add or shut out some light, crop the angles if they don't suit the idea of the photo and so on.
Photo outsourcing help create a modern picture which is beyond description and presents a piece of art itself. Sometimes the teamwork that includes one professional photographer and one professional editor can provide a miracle you can only call a miracle as its beauty strikes you. The contribution of such team can't be underestimated. We owe it to the talent and skills, otherwise it wouldn't remind you some kind of magic.
Editor clips path (i.e. removes the groundwork) and changes the highlights to draw your attention. This working field is huge and clipping path's one great way to improve the image within other useful tools.
Real estate edition
We see advertisement of many buildings every day. It has everything to do with the sphere of the real estate. When you see some ads, your eye is caught by the emphasized features. You start thinking because now you have a pleasant impression. What helps the owners of those ads stay reassured they will get their money? Real estate photo outsourcing. Its hypnotizing photos make you believe that this is exactly that house where you want to spend your life as you look at them published in the catalogues.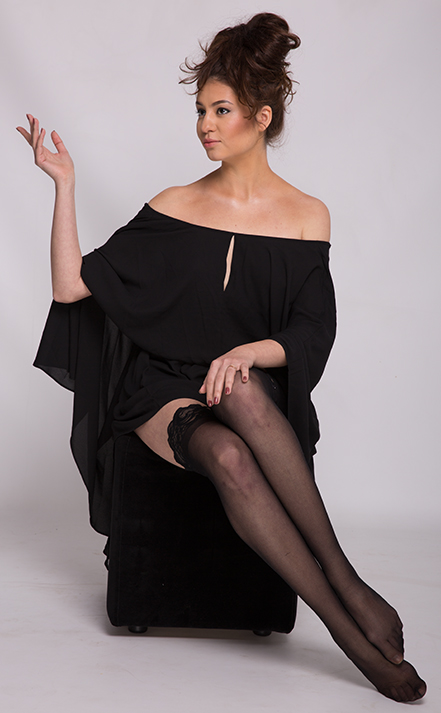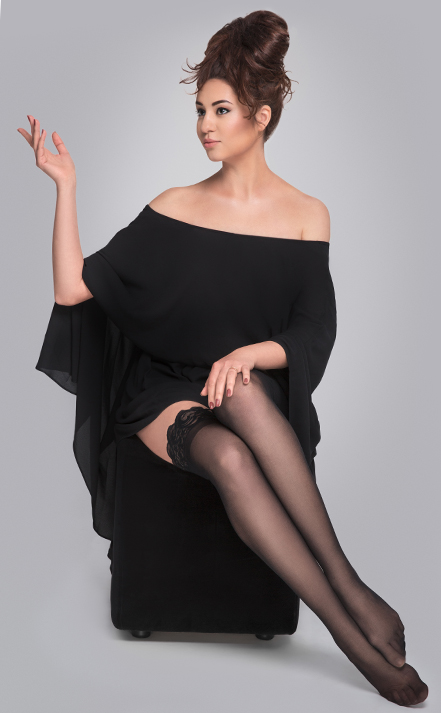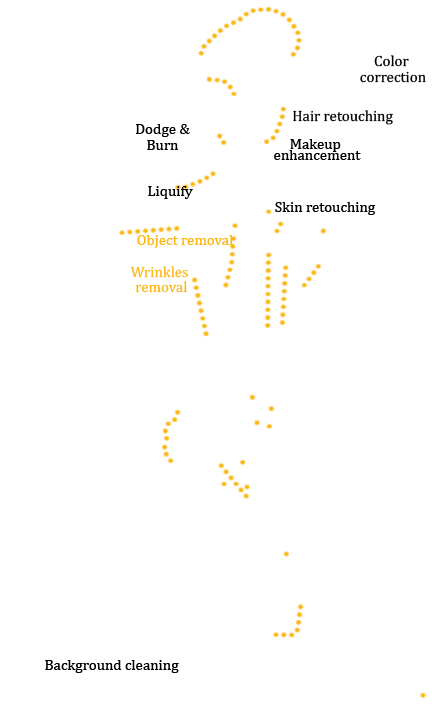 Nowadays it's all about competiveness. Instead of killing your rivals you make excellent real estate photo editing, you enhance the quality of your work, retouch the photos on high end level and make them as eye catching as you can. Look at the photo retouching before after photographs and feel the difference. Online services are very convenient and they give you an opportunity to use it from almost any point on the planet. This is why real estate editing is so highly demanded by professionals as well as by people who make photos just for hobby.
Modern digital technologies owe a lot to the editing services because the hi tech world is really demanding and it is hard to break through. Use our outsourcing to keep pace to the trends.
Retouching of your Products
Product photo retouching services are also a big part of the commercial photography. All online shops advertise their articles and want them to look better than any other similar product. Their images are the key to understand the shop's style, which is important for the customers. Have you ever seen an online shop with the photographs of bad quality? No, because no one wants to buy something strange and blurry. And the reason they look so good is that the owners want them to be amazing and turn to us for the outsourcing photo services. It is hard to be unique while doing any type of commerce. Everything you see in a magazine has been post processed.
Each online shop usually has its own team to make a product look good. IT specialists are everywhere, then you will find sales manager let alone the retoucher and photographer themselves. These days' appropriate look depend highly on the outsourcing photo editing and retouching though no one mentions such an obvious detail.
To clip path in this business means to draw the eventual customers' attention and professional editors give the shops owners a great chance to do that.
Headshot retouching
We already told you about services that are involved in this aspect. They are removal of the red eyes, blemishes removal, wrinkles minimization, smoothing of your skin, making your baggy skin below the eyes go away and so on. It can resemble everything connected to the portraits but no matter how much of your body is on the picture, in this case we are editing only your head and face. One can usually tell a lot about the person looking at his or her face. So in order to underline your personality you too can use outsourcing services. They are also very popular with artists, models and actors to be as their look matters.
Professional touch can also look natural. Retouching photos by yourself consumes a huge amount of your time so don't hesitate to turn to us for the outsource retouching and devote your time to anything you want.
People are competitive. It is totally natural to want to beat someone in the chosen field, so our photo editing company provides this opportunity. As we already said, retouchers + photographers compose one hell of a team when all of them are experienced. If you think, that professional post processing is only for the best, you are wrong, because amateur photographs make much more mistakes, little ones and big ones. Collaboration with us will give your business enormous advantages, from a huge amount of the time you spared as the result to an extra weekend.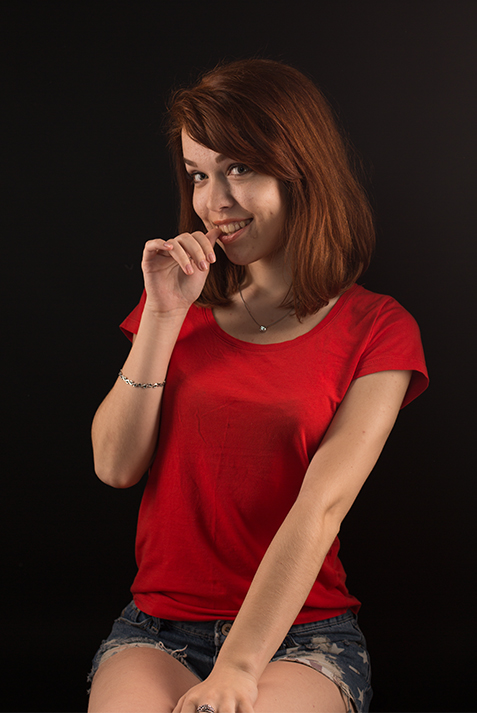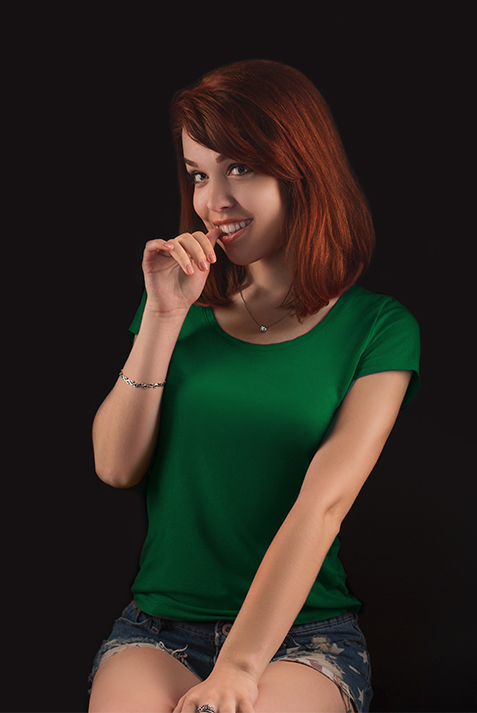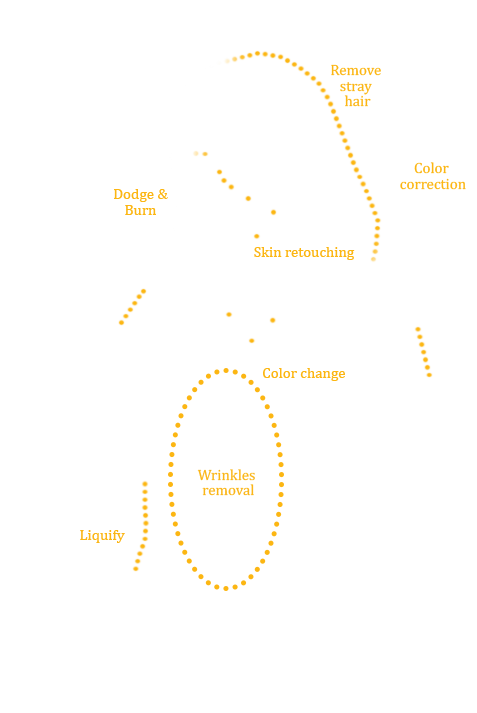 Baby retouching
When your child is born, it is undoubtedly the most beautiful creature in the world. The way his or her skin feels, these little gestures – it all makes you happy and it is right, babies are adorable. Professional photographers know how to reflect all the love you feel in several shots and they are very accurate with little children.
When you are a parent and you have a newborn on your hands, you don't have enough time to do everything you want, you have so much on your mind and it is so important! We totally understand and this is the most natural thing on the Earth. Our employees know, how to treat infants and our outsourcing services will come in handy as they do not demand much from you.
Only several top retouchers and photographers are known in the world for their shots or baby photo retouching. Improve your pictures right away to keep those precious moments in your heart forever.
Jewelry retouching
If you are a fan of Marilyn Monroe you had to hear her opinion, very popular these days, that diamond are best friends of any girl. Though there are a lot of other beautiful stones, they all need to be advertised for the public.
It is a little manipulation secret – to show a shiny gemstone, depict all its panes and the perfection of the Nature's work. The impact on the customer is crucial as you want to bring new clients and prove that you are the best on the market. So often jewelry retouching services are applied. The color of a stone can be corrected, some scratches removed, shadows enhanced in order to create a beautiful light play on its surface. So if you don't want your precious gemstones to look like a piece of glass you have to turn to the professional outsourcing photography.
If your goal is to prepare your items for the advertising, our team of editors is willing to make all the necessary changes. Productiveness is the thing we are ready to provide. We are very creative and you won't be disappointed by the result you will get. You can't achieve such a high level without the professional post processing, that is why we exist to help you with such crucial business parts. Making manipulations is inevitable but you can trust us not to ruin but to increase your income.
And of course you don't want your customers to lose the focus from the jewelry itself and this is why clipping path is going to come in handy.
Editing nude photographs
Do you consider yourself to be brave in the real life? Or even uninhibited? Because nude photos demand very much of those character traits. A lot of people judge the others because of the way they look, their body. Though if you decided to try this specific photography genre, you have to find an experienced photographer that can establish a contact with you in a proper way and help you stay relaxed during the whole shooting. Besides, you have to be sure that he or she won't allow themselves to do anything inappropriate. This photo session's success is mainly based on your trust and your feelings.
Photo manipulation services will be as a cherry on the top of the cake, because professional retoucher knows very well how to enhance the intimacy and the secret of the very open pictures. You also won't have to worry about your skin, because if there are any drawbacks they will be removed in an instant and you will love your own body more than ever.
Why work with Fix The Photo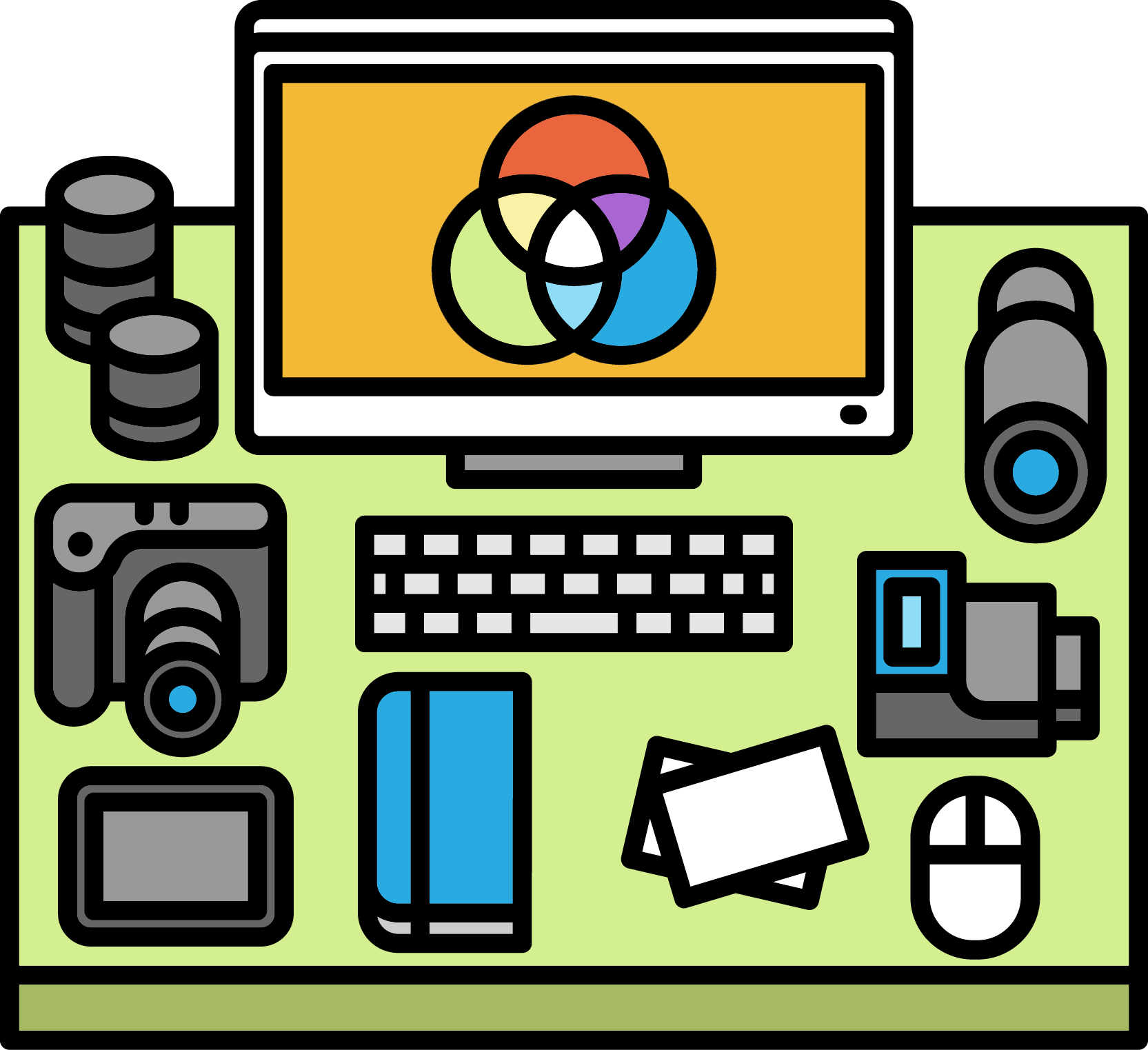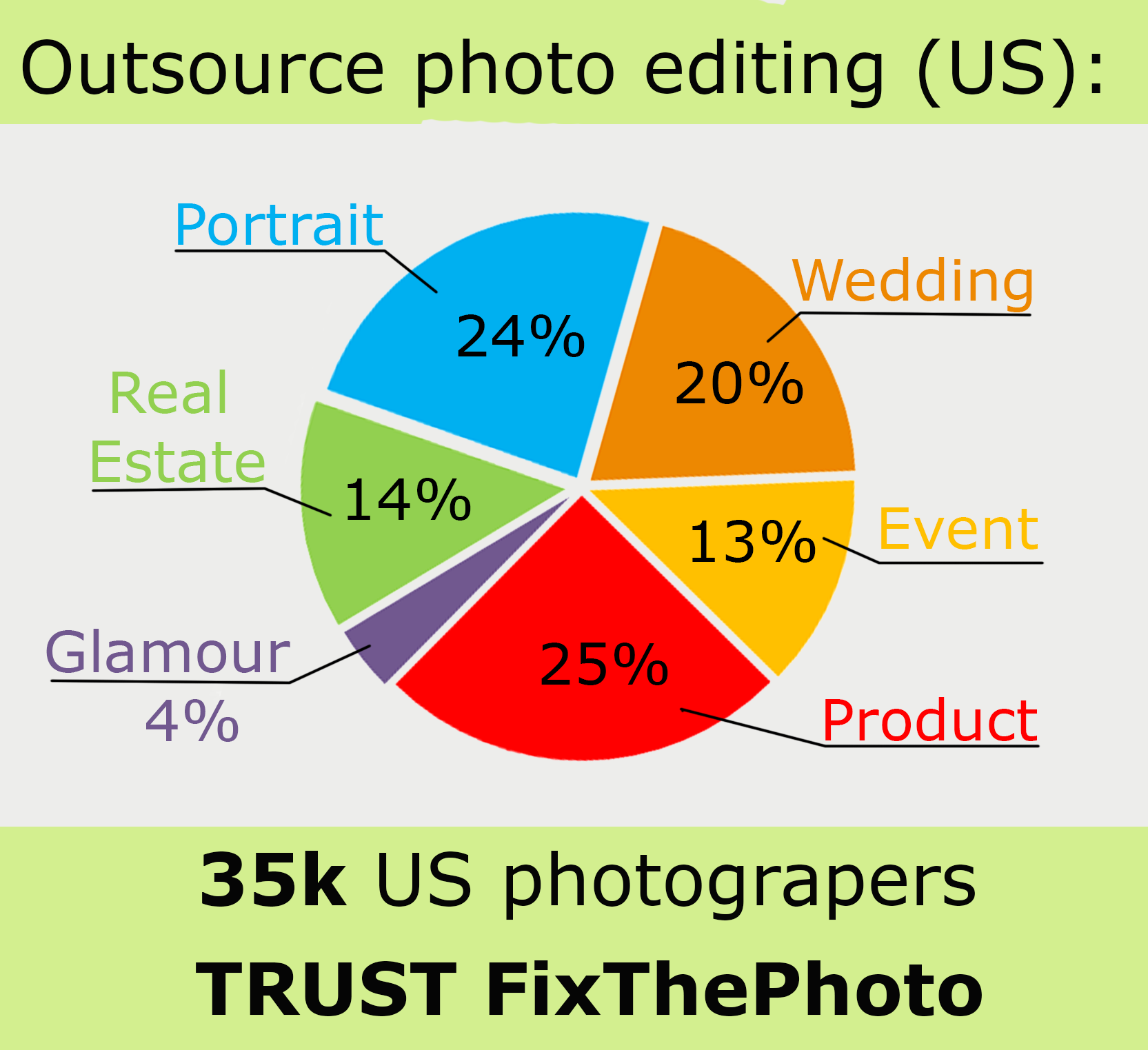 You read all this long text very carefully and know you know why are those services so popular and even important nowadays. It is evident. Lightroom, Photoshop, small applications inside the social network created to post process your photos – all these programs allow you to let more wonder in your life than you could before. Of course, the improvements of the quality, restoring your old damaged photos, changing the lightning and working with many other configurations can be a pain in the ass, so you need to trust professional retouchers. If you don't have any serious goals and are just entertaining yourself or this is your hobby, you should totally check out our retouching blog and learn even more.
All the reasons above combined, you understand how important is collaborating with most efficient team in the field of post production. We already told you a little bit about the skills and experience of all our employees. Such prosperous company as ours is ready to offer you everything you could ever want. Professional photo editing? No doubts. Family photo editing online? Yes! To sum up, every picture manipulation existing in this world our team is offering to you.
Boast about having the most amazing pictures by making one simple decision! The highest quality will be an object of envy from your colleagues, friends and rivals and in the end both sides will get as much profit as possible. Our modern digital technologies allow us to create literally everything a human mind can only think of. Trust our skillful employees with your desires and watch them come true.
It is always a pleasure to work with us because we are very communicative and will find an individual approach to everybody.
In our blog you can find an average time needed for one service or another and also some other important information such as photo editing prices. They are very reasonable and you will consider it as a very heartwarming detail!
We express a great hope that you enjoyed our little 'ride' and are ready to join us!
Fix The Photo team.