Jewelry retouching services
Jewelry retouching as a brunch of editing is online sophisticated modification of the photographs with the effective help of modern image editing software such as complicated Photoshop or its light version LightRoom to raise the image quality and whole emotions triggered by the viewed picture, i. e. to make the photographed item more alluring by exploring the effects of light and color, making stones brighter, removing spots or scratches. All these enable jewelry retouching services to be widely asked for mainly commercial purposes. Thus, jewelry editing guarantees really eye-catching outcomes that allure people due to the brightness, deep colors and absence of photo drawbacks.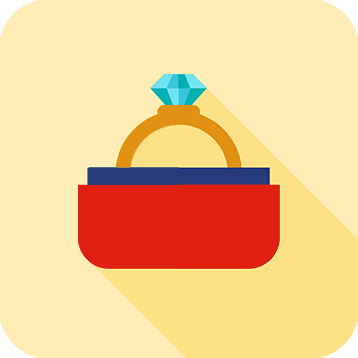 Our jewellery retouching services include:
• Color correction is a must-have thing in jewellery editing process.
• All Photoshop commands should be made naturally and without "over retouched" effect.
• Removing zits, unnecessary spots from the items.
• Background retouching is the point required in every jewellery editing direction. Clear background – big sales.
• Adjusting contrast and improving shadows.
• Making additional shining to the photos for stunning look.
• Deleting defects in order to make the best and most sold items catalogue.
• In jewellery editing pay close eye to the key stone and pick-ups.
Start Jewellery editing with Fixthephoto Company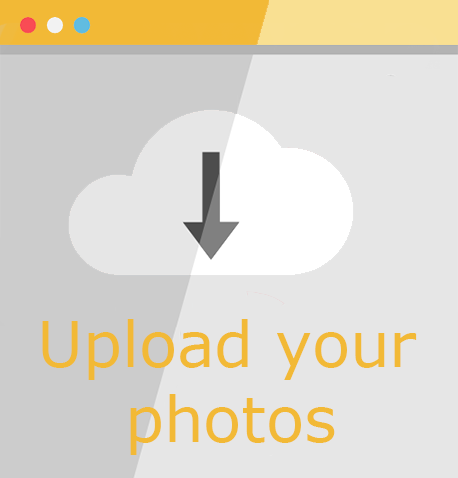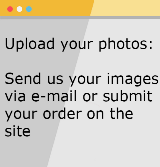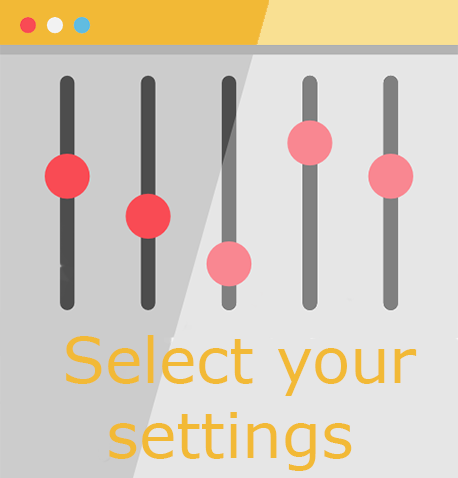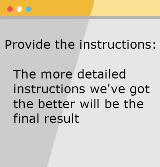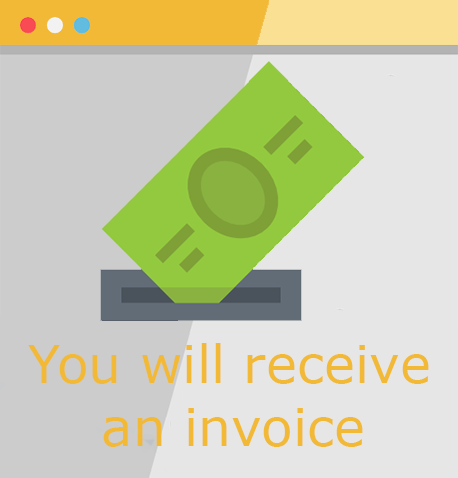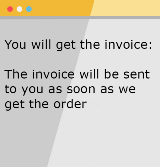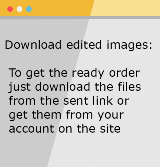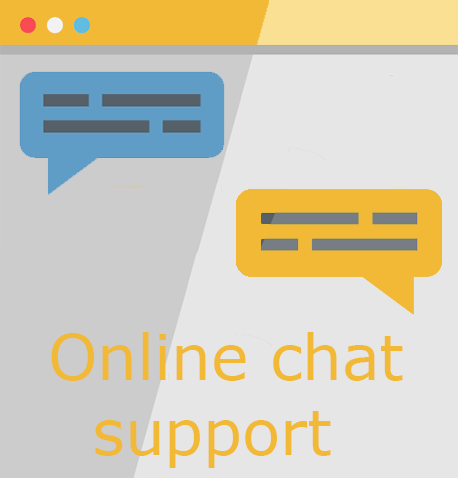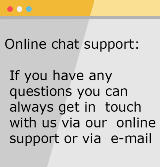 Removing blemishes & spots from images in effective jewelry retouching services
If you are engaged in contemporary jewellery business you definitely should make the pictures of would-be sold products extremely attractive and outstanding due to the idea that it is needed to sell them quickly. And what is the best product for selling? Beyond any doubts, items that have bright colors and no drawbacks at all are sold without problems, as customers are definitely allured by perfectly looking objects improved by jewelry editing. You may ask how to achieve such superb results? The answer is quite obvious. That is exactly professional and effective jewelry retouching that makes it possible unlike amateur editing.
Absence of blemishes or scratches is essential in modern jewelry photo retouching. Eliminating all visible spots is crucial, because every consumer wants to get j necessary jewelry of undisputedly the finest look and you must present it in the proper way. Our outsource photo retouching company provides people in deep need of precious items with powerful sophisticated tools which are the part of up-to-date jewelry photography retouching. Thus, using complicated and diverse jewelry retouching services you may easily get rid of all known drawbacks which certainly will make your success.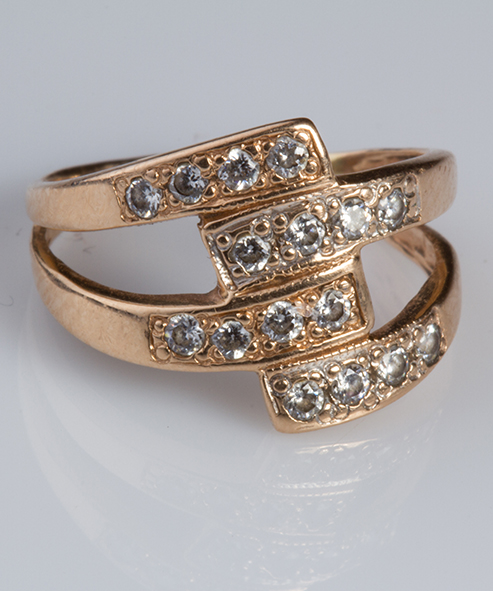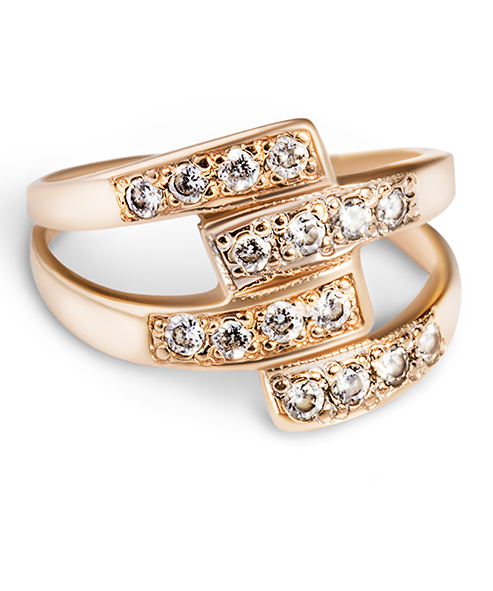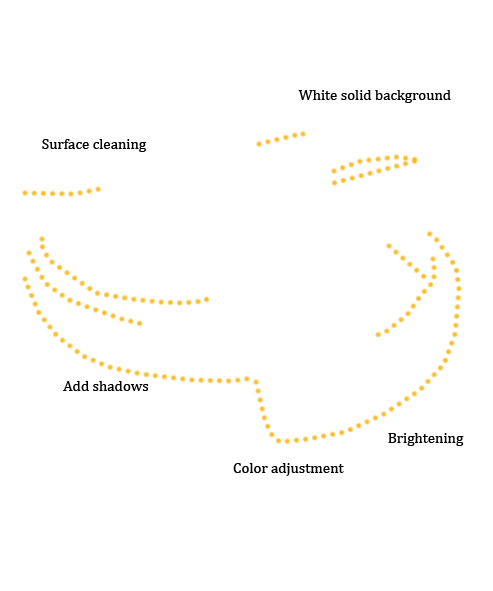 All online stores offer the exquisite and surely fashionable jewelry for all. Modern customers want to buy things which have no drawbacks, so they just click on the pictures that seem to eyes the most appealing. Contemporary stores also pay thorough attention to quick watermark removal or quick adding various logos to photo. Thus, you may just outsource your commercial pictures for effective jewelry photo retouching and then become deeply confident that within only several working days you will get breathtaking outcomes that will occupy an important place in your diverse jewelry catalogs. Definitely jewelry retouching services will contribute to it.
Photo color correction as a part of jewelry retouching
One more useful and necessary aspect of the professional up-to-date product photography and well-known jewelry editing is to adjust tones and light. We always remember that the visible effects of light and color improvement may change every ordinary photograph quite radically: either to make it admirable or poor and totally imperfect. Thus, jewelry retouching is a very tricky thing. Depending on the essential goal, we will choose necessary style of editing and suitable tools to retouch jewelry. Additionally, the different precious gems have their unique peculiarities and accordingly to this reasoning they all demand varied light technologies and in general different approaches to jewelry photography retouching. For instance, a flat stone is likely to lose visible glares in case too much white light is used. Consequently, one should diffuse the light to make beneficial results of contemporary product photo retouching services. Contrary to flat stones, Cabochons must be shot in a specially organized way that shows the gradation of coloring. So, photo manipulators, who have chosen complicated jewelry editing as their beloved occupation, must have really solid knowledge in all aspects of gem s enhancing, as every trifle mistake can be crucial for the whole important image.
One more advantage of this modern jewelry retouching lies in the undisputed fact that our manipulators do not work thoroughly with recently taken pictures only. Sophisticated old photo restoration services also can be ordered here. We certainly promise to bring all your forgotten warm memories with only qualified help. After the image is renewed, we continue to retouch jewelry in the ordinary way. For instance, we work with light or tones.
So, with color correction service the opportunity to highlight the most beautiful traits of various jewelry items can be brought into action. Still that is a quite challenging task for every contemporary retoucher, but final results and customer`s reactions make jewelry photography retouching so rewarding and worth spent efforts.
Adjust Brightness and Contrast as jewelry photography retouching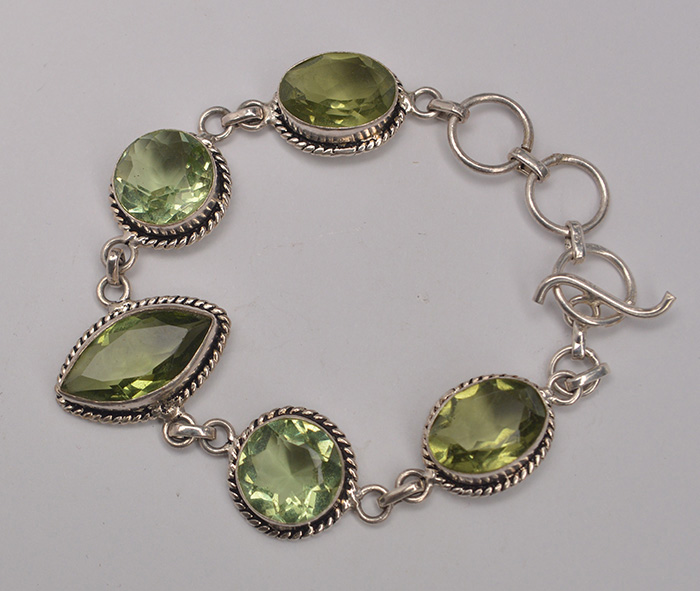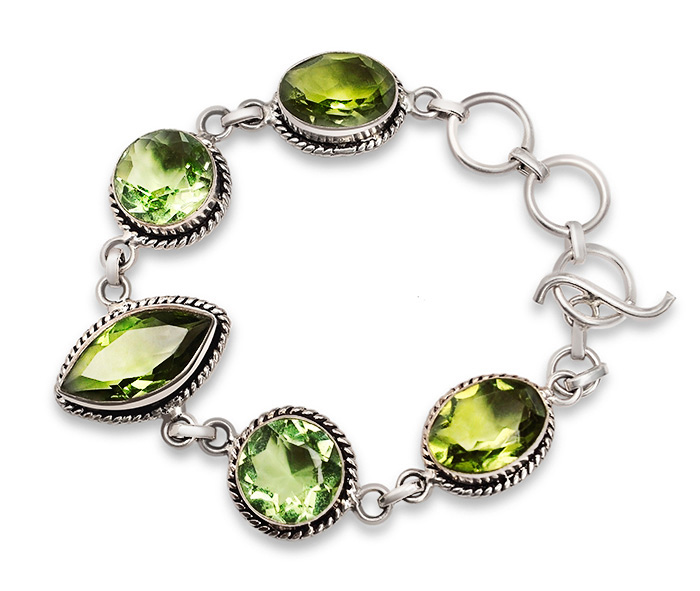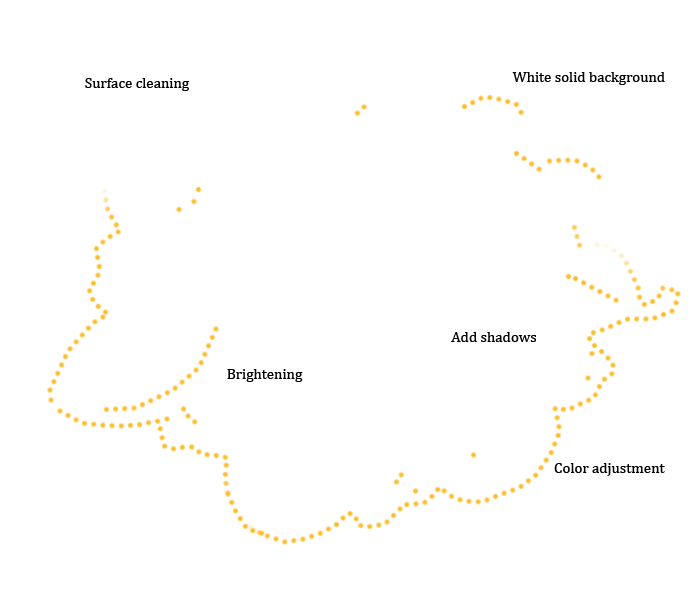 The tool is easy to use as a part of effective jewelry retouching services, but people should not be too quick with consequences: this basic post processing requires thorough work to make jewelry editing beneficial. Only real professionals know how tricky jewelry photo retouching may be. To illustrate in disappointing case of improper applying, modern jewelry photo retouching may turn your photos into a total flop. Thus, you must be quite careful in choosing proper editing company that has impressively experienced editors and years of successful and beneficial editing, as only in the mentioned case you may be quite confident that specialists will retouch jewelry in the most beguiling and breath-taking way.
This up-to-date jewelry photography retouching aspect might lead to the unpredictable and definitely drastic changes in the worked picture, but still the biggest part of them are beneficial. However, problems are inevitable. If the raw image in work is too bright, small, but important details of photographed treasures will not be vividly seen. In such disappointing case pictures seem to be taken by amateurs. The same may happen in other modern types of editing like sophisticated real estate photo editing and demanding professional portrait editing ended with brilliant results where details are of extreme importance. On the contrary, if the image is too dark and dull, jewelry loses its glitter and consequently appeal.
The appropriate level is the necessary thing concerning contrast. Customers should not notice any footprints of any possible jewelry photography retouching not to have a feeling of being duped and that real precious objects are not so appealing.
---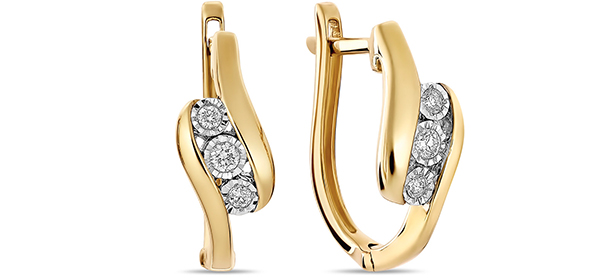 ---
Adding Shining in jewelry photo retouching
Shine is also important in modern outsource photo retouching, especially when it deals for sell-helping images. At the solemn celebration everyone wants to shine like a real diamond. Thus, the desire to highlight unicity by various good-looking gemstones and expensive metals is undisputedly natural. We offer one conclusion: shining must be added to the necessary photo by jewelry editing! The most helping action there will be to hopefully trust your pictures to auteurs that are famous for collecting specialists in jewelry editing.
All playful glares definitely adorn the pictures of the jewelry and people, especially women, like to see the impressive fusion of brightness and contemporary fashion. That may be achieved with effective jewelry photo retouching as not everything may be taken into account by photographers. They tend to make mistakes. We will show you that to retouch jewelry no huge sums of money and countless days must be wasted.
Jewelry business can be certainly described as a cut-throat sphere where one must make the most of the possible opportunities to remain totally competitive. In terms of beautiful photography we observe one tendency. It may have certain connections with different aspects of varied post processing services for photographers of modern spheres. Jewelry is not always photographed separately, especially when there is a need to make an advertisement. A small jewelry item wearing, for example, by a nude or semi-nude woman will look eye-grabbing, especially when there is a lot of shine. Thus, jewelry retouching will be quite effective in this case and advertisement will do its deal.
Enhancing picture details & Removing of unwanted elements
Each little and not important part of photography, as least from the first sight, must be presented just perfectly. Mature retouchers and editors fix all flaws and add chic style to the photo by valid jewelry retouching. Everything is committed in time and without any nervous situations.
Some definitely redundant or completely needless items captured in the shot may destroy the pleasant impression caused by the picture. Thus, getting complete rid of these drawbacks with sophisticated jewelry photo retouching services is certainly a must-way.
Solemn wedding ceremonies can be taken as an example: bride and groom are in desperate search of golden wedding rings. This definite kind of important jewelry must be ideal, since it will be worn for the rest of the life and will become a special symbol of eternal love and loyalty. Thus, the couple in love will be really very demanding. That makes sellers to present only the best images that have been thoroughly improved using the most complicated jewellery retouching services. Couples are always likely to buy precious items which have representations with alluring pictures with all depicted thought-out and appealing details.
---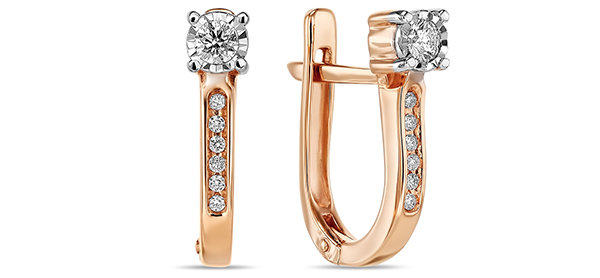 ---
Is cut out background essential in jewelry photo retouching?
One issue that also deserves close consideration is dealing with background of taken shot. Surely background removal service contains more advantages than we may think. The described jewelry service is applicable if there is need to remove definite items out of the image. Additionally, retouchers and artists in digital sphere work scrupulously to make all taken photographs fresh, unrepeatable and professional.
Companies that have their business based on photography post processing, present services, which suggest using background removal to retouch it successfully or replace, when there is a need to pay close attention to the jewelry item itself and consequently make it prominent. Besides, to clear or clean background this effective tool can be also used.
Photo editing as modern sphere that includes considerable background changes is the most important or at least may be named as one of the most useful aspects of the discussed issue, since backdrop is an indispensible and significant part of every taken picture. In the following case that you have a plan to succeed, it has to be carefully chosen by your hand or thoroughly created to demonstrate the captured jewelry item in the most alluring and favorable light. Besides, the right choice of suitable background also depends greatly on the certain kind of the treasures you are to show. To illustrate, appealing rings with great black diamonds require solid changing background of the given photo to white, and rings that have white diamonds might be demonstrated both in the white or even in the black background depending on the goal.
Is it possible to retouch jewelry with creating natural shadows?
Shadows are considered to become important element in retouching jewelry made by highly-qualified and mature professionals.
Being quite attentive to all details even little ones and using specially created picture editing software such as sophisticated Photoshop or a little easier version LightRoom, photographers of precious items and experienced editors are to follow two rules that are obligatory:
All captured shadows should realistic and look quite realistically;
You should keep to one kind of shadows. It shows that you have to add only one type of shadows to your unrivalled collection to create a manually done look with cheap photo editing without wasting money.
Realistic shadows allow people to highlight all visible and beneficial features of your selling product as well as definitely to focus all client`s attention on the necessary item and make the picture memorable by professional means of jewellery photo editing. Besides, with the distinctive help of photo shadows you will improve not only 'precious photography'. They are a vital part of modern wedding photography post production that brings awesome outcomes and surprisingly headshot retouching, where mature editors are to highlight amazing features of human beauty. But the power of shadows in jewelry is the strongest.
Removing Dust & Poor Reflection are also of great importance in jewelry editing
To clear dust and to eliminate reflections seem to be inevitable considering jewelry photography. For precious items that are in a public eye all the time having shine, sparkling with beauty to attract and being crystal-clear are non-breakable rules and traditions.
Dust may convince customers that your products are of the low quality. Thus, your service is also bad and not worth any attention. It completely spoils the whole image and consequently triggers the range of possible negative emotions. To avoid this disappointing photographed jewelry must be ideal and such bad thing as visible dust is totally unacceptable.
Now let us consider a problematical item that is called reflections. What is it and how it can be eliminated?
To sell precious items quickly and surprisingly successfully, you have to avoid all reflections that sometimes seem to appear everywhere. To great displeasure of modern photographers, jewellery is very reflective. Thus, it is undisputedly difficult to shoot it without mentioned drawbacks.
Specialists have created a special technology how to shoot jewelry to make it attractive. A photo maker should firstly put jewelry on a perfectly flat surface, then carefully diffuse light with using umbrellas and surely white paper as these things create a professional backdrop. But instead of all this, you may simply ask for digital editing. It will replace all possible difficulties.
Fix The Photo – that`s what you need
As we may see jewelry sphere is a demanding one – it requires much time and efforts. But jewelry businessmen are likely to profit handsomely from it, especially if their products are successfully advertised. Hence jewelry photos must be presented in the most appealing way. The digital retouching services mentioned above are exactly what you need for this purpose. But then the question arises – what post production company we have to deal with?
Without any doubts the answer comes to the mind – Fix The Photo. Why exactly and definitely this mentioned company? The thing lies in the fact that we are a thriving and prosperous post-production firm which specializes in online editing services of all spheres and uses up-to-the-minute techniques together with high-end technologies to enhance necessary pictures. The company offers a great variety of options, such as awesome real estate photo editing, emotion triggering baby photo retouching, professional and thus demanding portrait editing, important and pleasing family photo editing online, and other spheres.
Undoubtedly, the post-production company has the best service and is ready all the time to communicate with clients at any convenient time.
Fix The Photo is regarded to be extremely useful not only for experienced professional shooters, but also for the ambitious amateur shooters, because it enables to use image retouching services provided by sophisticated and experienced retouchers and best highly-qualified editors.
Retouching problems faced by photographers are sure to be successfully solved with the effective help of the team of professionals and experts, who often encounter requests of this kind.
Besides if you are not sure what genre of shooting to choose, you may also read informative and helpful articles published on the retouching blog of our modern company.
To conclude, our photo editing company offers reliable pricing which can t but confirm its relevance and the right choice of doing business. We provide not only reasonable and pocket-friendly editing, but also a quality in which you may ensure viewing our effective photo retouching before after samples.