Photo Editing Services › Wedding photography editing
Wedding Photo Editing Services
It is truly challenging and demanding to be an expert wedding photographer. As soon as shooting of a beautiful wedding is just finished, there are really hundreds of the shots waiting for a master to conduct retouching. There is much work to be provided quickly and professionally: culling of the most successful shots, effective color correction, beguiling portrait retouching, unusual background changing/editing, inventive album designing.
Are you able to process large amounts of wedding photos within a quick turnaround and still guarantee top quality? How many new wedding shootings you could do during that time?
If these tricky questions are important to you, we may certainly help and give the definite answer: Fix The Photo's subdivision, Wedding-Retouching.com can do professional and worth of praising post processing for valuable wedding photos.
---
Why choosing our expert wedding photo editing?

Our incomparable team of highly motivated digital artists has awesome retouching skills.

We can present customers with unparalleled and advanced post processing needs matching your exceptional wedding retouching style with an impressively fast turnaround.

We can present customers with unparalleled and advanced post processing needs matching your exceptional wedding retouching style with an impressively fast turnaround.

You can choose from 5 affordable for everyone pricing lists with really low photo retouching rates, as they start from only $0.05 per image.
---
Try our outstanding service to save your precious time for much more important work than retouching – shooting weddings and enjoy rapid growing of your business! For the wedding photographers we provide several packages. You can choose a more suitable one and save on the usual cost of our services and enjoy the excellent final results.
Our Wedding Photo Editing Pricing
Culling
View Examples
Services applied:
We charge for all submitted photos

All damaged or duplicate images will be deleted

Culling under our clients' requirements

We can choose the star images in LR catalogue

We do culling in 3-4 steps
Order Now
Color Correction
View Examples
Services applied:
White balance

Contrast adjustment

Exposure correction

Cropping

Straightening

Sharpening

Noise reduction

Matching your style
Order Now
Our Wedding Photo Editing Packages: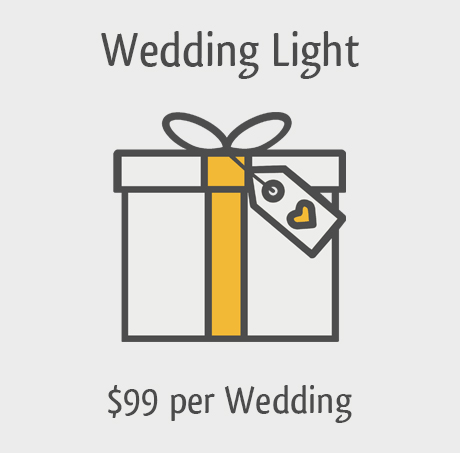 Wedding Pack Light Includes:
Color correction up to 700 photos

No contracts and hidden fees

Turnaround time 3-5 days

Save up to $41 per wedding
Wedding Pack Pro Includes:
Color correction up to 700 photos

Basic retouching up to 20 photos

High end retouching up to 5 photos

Save up to $71 per wedding
If you've got any questions or you want to submit the order please get in touch with us via e-mail fixthephotocom@gmail.com or our online assistant through the live chat which you can find in the bottom of this page.
Wedding photography editing done by experts– great post-production for enthusiastic photographers
---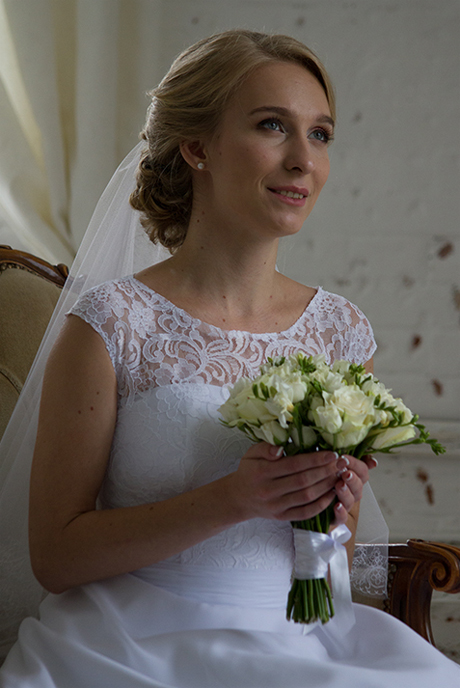 Wedding photo retouching nowadays is a laborious process of recomposing and editing professionally-made pictures in which every minute of such rare and solemn occasion is captured. While your clients are already far way enjoying their honeymoon and you are overworked with versatile appealing orders for new wedding shootings, we can shoulder this tiring responsibility of picture post-production and edit wedding photos done by your professional hand. Be quite confident in the fact that our experienced photo manipulators are true masters in this sophisticated picture improving sphere. Moreover, exploitation of LightRoom or advanced Photoshop is a real bonus that makes our retouching firm so renowned. Manipulators are certainly skilled and deft in underlining all string sides of attractiveness of all photographed just-married couples or their guests.
Superb wedding editing services that nowadays are widely applied by this firm contain a circle of versatile effective beauty improving tools. We boast about such unsurpassed, truly sophisticated and rewarding, concerning final results, editing techniques:
Basic and complete correction of photo colours
Photo background enhancing (There we offer you two kinds of backdrop editing. The primary one is to eliminate shadows or unappealing objects from the already made and improved picture. And the second one is to change the photo backdrop completely.)
Professional appearance improving
Impressive hair editing
Solving all possible photo mistakes (Depending on the situation we may provide light correction, blur movements removal and other correcting techniques.)
Body editing (body reshaping or natural body sliming)
Sophisticated wedding photo editing – why trust us
13 years of prosperous editing business – is it enough for being a reliable retouching agency? Actually it depends. Thence our picture improving experience is not the only bonus that we can boast about. Photo Editing Services, conducted by enthusiastic picture editors, excite customers because of their outstanding quality and superb wedding outcomes. To achieve this alluring perfection, our enthusiastic photo editors are open to all innovations connected with advanced and complicated wedding photography edit. We believe that developing professional skills is the definite key to success in every business. Thus, we have brought to perfection our knowledge in popular LightRoom and Photoshop. Depending on photo goal that is necessary to implement according to customers, we may use other retouching programs that stay on the equal level of deepness with previously ones.
Photo Post-Production Services play vital role in modern wedding photography editing – why?
---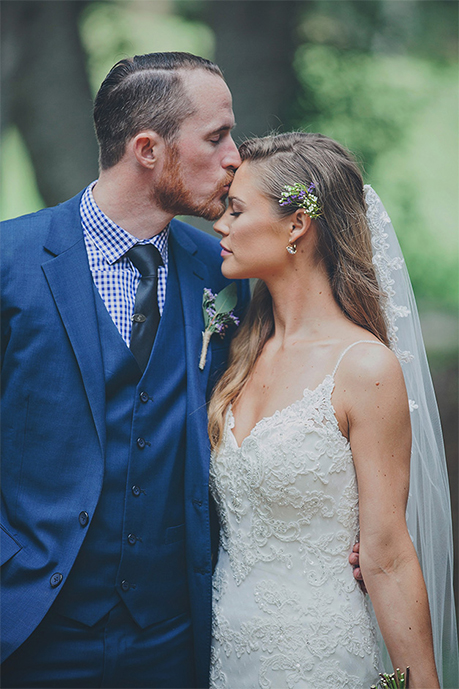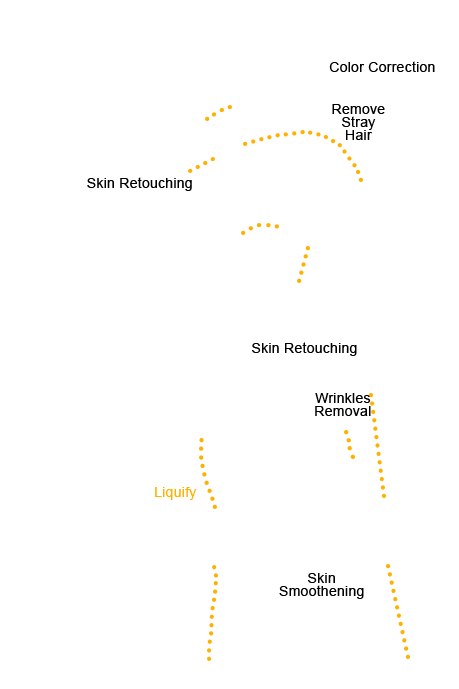 />
It is a misconception that meticulously development of super wedding photo editing is undisputedly the only one issue that is worth thorough attention in wedding retouch. To meet the constant demands of our customers, we offer a versatile range of possible wedding photo editing services. Many of them are thoroughly described for your deep understanding. Undisputedly they are worth your total confidence. If you hesitate, thoroughly assess our superb photo retouching before after, which you will find on the website.
Advanced color correction/superb culling as essential tasks for magnificent wedding photo editing
The challenging task that every photographer faces after wedding photo session is already over is picture culling. It is obligatory, but rather time-taking and tiresome process. To choose only good-looking shots is a tough problem and challenging task, especially in the moments when you are already tired after effortful hours of productive photo making work. So, when you scan all images with blurred movements and awkward poses, you are definitely at a loss. That is an inevitable step of our post processing services for photographers who have an aim to become popular.
After all successful pictures have been chosen, it is right time to deal with imperfect photo colors. It is a fundamental and vital option for quick and pro wedding photo editing service. Such techniques work for changing or saturating colors of light, adjusting color tones and temperatures, repairing undue photo noise and fixing white balance or visible exposure drawbacks. If you face the dare need of beguiling wedding photo retouching and final photo samples, one of mentioned services will be useful for your picture works. Additionally, our team is proud to offer expert color grading as a stunning collection of varied color actions.
Skin retouching as crucial task in up-to-date wedding photography editing
---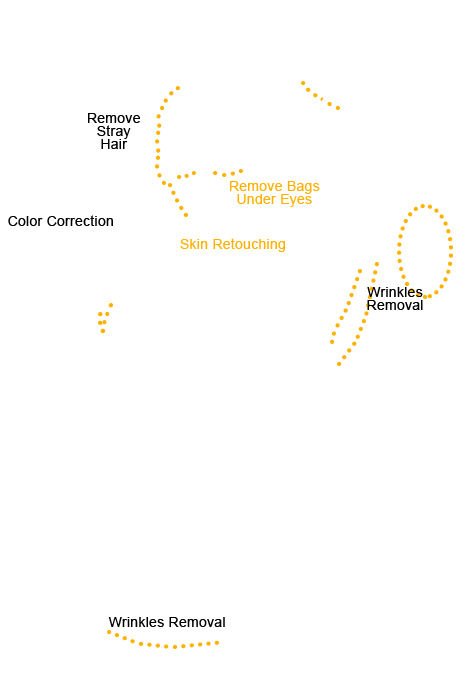 We cannot consider marriage photo improving without complete skin editing. It enables to show your skin professionally retouched. Sleepless nights and days that are devoted to make this solemn day just consummate. Perfection can be totally broken by such discouraging drawbacks as visible blemishes or deep wrinkles. Women especially may get disappointed because of this problem. But still this trouble is not as crucial as you may think.
Every superb professional portrait editing has a possibility to help people with removing these flaws. Thus, discouraging problems can be retouched in case effective acne and blemish deleting is applied to your pictures. Laborious deep wrinkle masking is also not a vital thing anymore. Great experts in outsource photo retouching will turn all derma flaws into smooth and perfectly looking skin.
Still edited skin even on a high level will not look so appealing without a flawless white smile like all well-known Hollywood celebrities have. So, it is not a secret that amazing teeth fixing and whitening are also in great demand. We promise you that edited smiles will be without visible and artificial editing footprints. Nobody will suspect you in using wedding editing service.
Is backdrop enhancement also vital in superior wedding photo editing?
The answer for this question is quite obvious. Definitely that is a wide-spread task of crucial importance. Wedding photographers are not always able to organize perfect photo sessions in proper locations or even photo studios. As a result, laborious background removal service conducted by true experts is a frequently ordered advanced service in wedding retouch. As we have said, there are two efficient ways of improving photo backdrop. The first way is to delete all unneeded items from the photo. This sophisticated option is used while editing predominantly party images. The next technique is applied for bride-and-groom images. It can transfer a photographed couple to seaside, spectacular and wonderful mountains or even fairytale. It is a real miracle, isn`t it?
Select wedding photo editing and enjoy having free time for new customers
---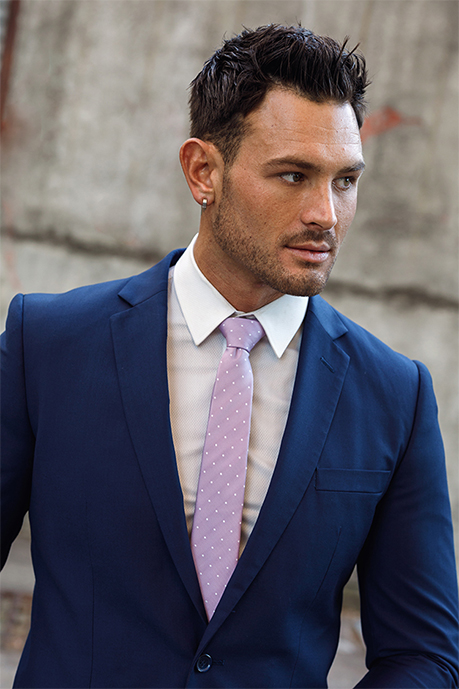 What makes modern photographers to ask for stunning and superior wedding photography edit? There are several motives for it. The crucial issue is that wedding photo shooting lasts not for 2-3 hours as traditional ones. But still, when solemn ceremony has come to a logical end, tasks for photographers are not finished. And there every photo maker faces a challenge connected with either devoting several days to edit photos on his own or asking for retouching help.
Most of photographers do not like this laborious wedding photography editing, because it is truly effortful and complicated. The primary goal is to find exactly brilliant and effective editing company that will understand your shooting style. Moreover, communicative skills of retouchers are also important.
Master photo manipulators
The range of enthusiastic photo editors is tremendous without any exaggeration. That has turned the task of selecting the only one suitable editor into a real challenge. And together with devoted time for various photo sessions, this problem is hard to deal with. You must always remember that superior picture manipulators are experienced photo makers and editors, who have a profound knowledge connected with cool wedding photo editing services or sophisticated photo changing programs. Moreover, they should be inspiring, creative and opened to all recent photo innovations. In modern retouching firms photo manipulators often take responsibility for progressive color correction service, complete or partial backdrop enhancing and removing drawbacks. Or the circle of their important responsibilities can be subdivided in consonance with the provided cool wedding editing services.
Wedding photo editing you read about is the best choice for you
---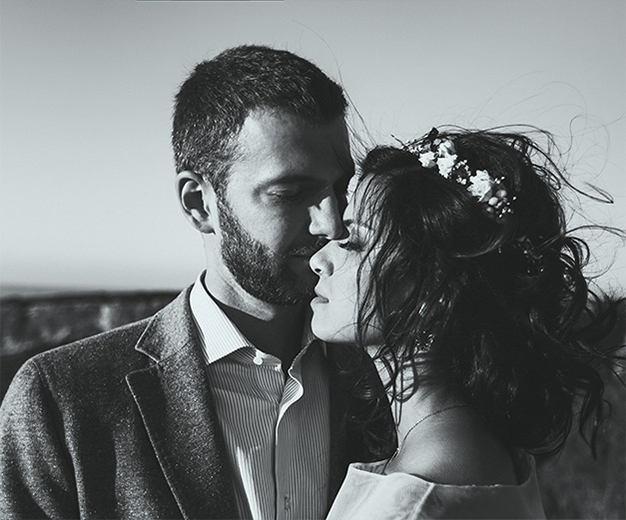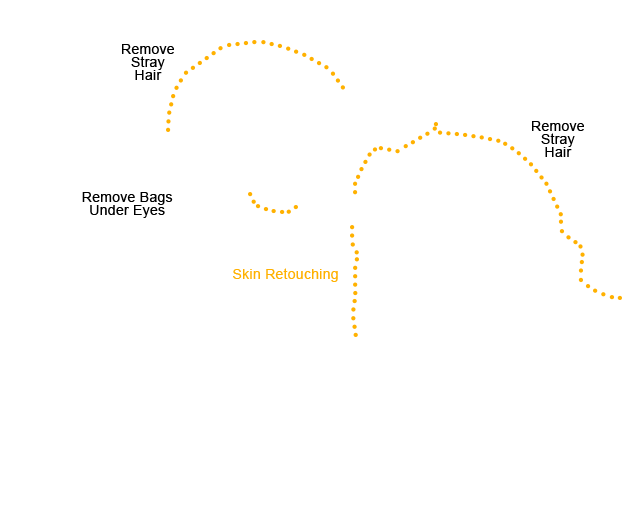 We decidedly recommend you to select this superb photo editing service for expert wedding photographers without any doubts. A superb team of experienced and highly motivated digital artists provides excellent wedding photo editing of exceptional quality for picture makers from all countries. We are proud about collaborating with wedding shooters from Europe, Asia and definitely America. Thus, no matter where you are from, you may outsource all your photo works, from the most successful ones to those which need drawbacks removing, to us and spend saved time on developing your business, alluring potential customers or just communicating with family. Remember that productive wedding season is extremely shot to devote it to laborious editing.
But still, wedding photography editing is not the only thing we can be proud of. Since 2003 we offer professional services in such spheres as painstaking real estate photo editing and impressively great baby photo retouching for people who adore photographed children and superior family photo editing online.
We also have co-worked with various brands. We are proud that they were satisfied with stunning jewellery retouching services of exceptional quality and definitely product photo retouching services. Artists were totally impressed by natural outcomes after application of our modern headshot retouching. The number of clients that we have pleased with the outstanding help of pro old photo restoration services in combination with gorgeous photo manipulation services with impressive results is hard to be counted. This interesting topic is too large to be mentioned within one paragraph. Thus, if you have faced a need of a particular improving type you will get them on our website, which usability is quite high. On the occasion that you are interested in deepen your skills connected with great photo editing service for wedding photographers, an excellent choice will be to scan retouching blog that is also posted on this website.
---
• Picture Culling Services – Only US $0.05 per image. It is a really time-saving effective option. Our editors will sort through all your images to find exactly the best examples. Every step will be conducted under your guidelines and important wishes about picture quality criteria.
• Color Correction Services – Only US $0.20 per photo. Do not think that color improving is a simple task. This modern option is quite diverse, as it consists of saturation and correcting exposure, complete tonal range, vibrancy or light balance. To match your personal photo style we will work carefully with shadow or highlight compensation or improve black & white pictures.
• Basic Photo Retouching Services – US $2.00 per picture. In the portrait enhancing we will do every step according to your demands. Thus, such disappointing drawbacks as effect of red eyes, stray hair or objects can be eliminated from the photo. Together with professional problem skin smoothing, picture cropping and teeth fixing such options brings stunning wedding outcomes.
• High end Image Editing Services – From US $10.00 per final image. In case of ordering wedding editing service clients will get superior body correction together with portrait retouching. Visible eyeglass glare, wrinkles masking, extending or removing backdrop which is unsatisfying, weight reduction and deleting all spots from clothing are provided just greatly. The final photo after this editing is definitely worth its rate.
---
Wedding Photo Retouching Examples in Full Size