Wedding Photo Editing Services for Professional Photographers
Being a wedding photographer is a challenging job. You just finished shooting a wedding and now there are tons of the photos waiting for you to retouch up. You have lot of work to be done: culling, color correction, portrait retouching, background editing, album design, etc...
Are you able to process large amounts of wedding photos within a quick turnaround and still guarantee top quality? How many new wedding shootings you could do during that time?
If these questions are important to you, we may help and give the answer: Fix The Photo's subdivision Wedding-Retouching.com can do professional post processing for your wedding photos.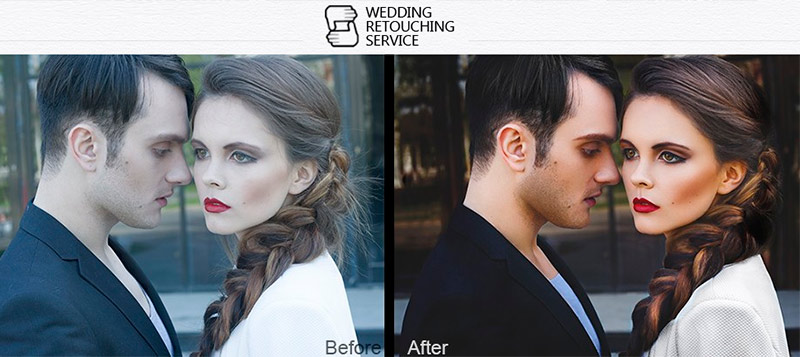 Why choose us for wedding photo editing?

Our team of professional digital artists has excellent retouching skills.

We can handle all of the post processing needs mathcing your wedding retouching style with a very quick turnaround.

You can choose from 5 affordable price packages with editing cost starts from $0.05 per photo.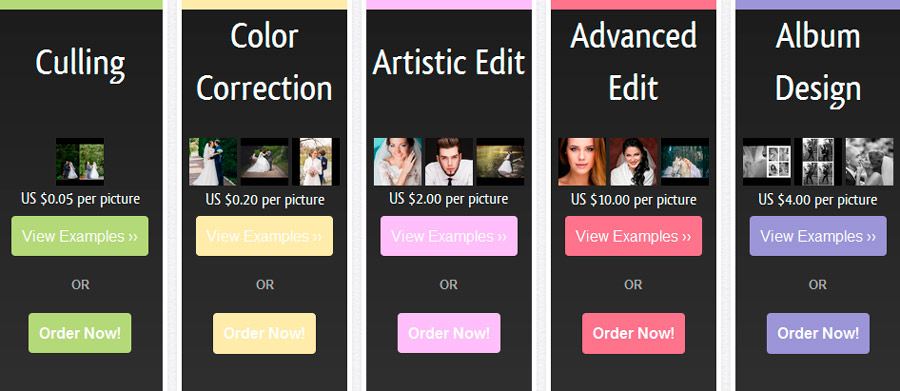 Try us to have more time for your essential work – shooting weddings and growing your business!