Free Lightroom Presets Warm
A LR effect added to the photograph is an excellent way to liven it up. It improves the quality of the perception of your photo. This effect is suited for practically any photograph. The warm effect is incredibly simple to obtain with our warm portrait Lightroom presets free, which can illuminate the cozy colors of the photo, make them more vivid and distinct. A set of free warm and clean Lightroom presets is designed to soften the photo, it will also increase the overall contrast. It will highlight the colors and make them distinct.
These professional Lightroom presets are suited for enhancing the photos of different genres! These free Lightroom presets vintage warm were custom-designed for you to upgrade and drastically transform your photography. This will allow to provide your photos with a brand new look — your shots will change beyond recognition! Don't believe us? Download them now and see for yourself!
---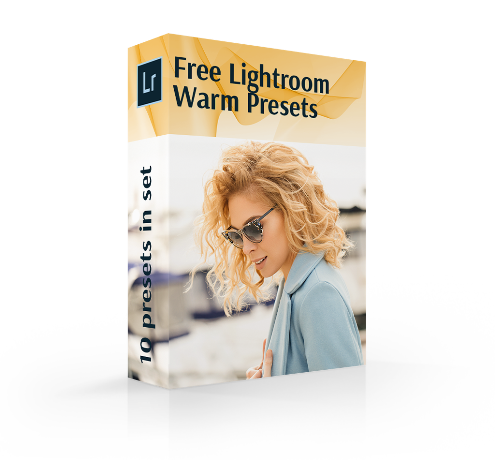 10 Free Lightroom Presets Warm Includes:
---
Free Warm Lightroom Presets
The basics of a quality free bundle include achieving quick split-toning effects, efficient correction of the most common issues. These free warm and clean Lightroom presets will enable you to project your singularity onto your pictures!
If you know how to use Lightroom presets, you are also understand the fact that the relevance of this software is speed. You can apply a preset to one photo or large volume of photos and achieve a warm effect in the blink of an eye.
It's very challenging to look for professional Lightroom presets free. This bundle of high quality presets was compiled to assist you in enhancing your photographs and create jaw-dropping results.If you apply the same plugin to a number of photos, the outcome may be different for each picture. It's all about embracing experimenting.
Free Lightroom Presets Warm
The set of 10 Warm Lightroom Presets
Compatible with all versions of Adobe Lightroom
Suitable for editing of JPEG and RAW images
Work with both Mac and PC
Fully managed

All 10 Warm Lightroom Presets Free
---
Free Warm Lightroom Preset #1 "Sunshine"