Free Photoshop Cards Template Collection
Photoshop cards templates are in demand today. It's always easy to surprise your family, friends or clients with exclusive cards. On our website, you can download any templates for free. The collection includes wedding invitation templates, visiting cards, fonts, greeting cards, etc. These colorful templates come in a PSD format. They are suitable for photographers, designers, retouchers, and other creatives.
---
---
Wedding Photoshop Card Template
This bundle includes wedding invitations and bridal shower templates. They are designed to create original invitation cards for your wedding or any wedding-related celebration.
---
Baby Shower Card Template Photoshop
It is a colorful collection of Photoshop cards templates for a baby shower. Download these templates to create original invitations in a few clicks.
---
Marketing Photoshop Card Templates Free
This Photoshop Card Template Collection includes many great options that will allow you to familiarize your clients with your services. Here, you will find flyers, Facebook covers, price lists, etc.
---
Business Card Template Photoshop
It is an impressive collection of business card templates for Photoshop. You can effectively use it to promote your business and get new clients. Here, you will find original business cards in various styles and colors.
Photoshop Cards Templates "Real Estate Business Cards"
Card Template Photoshop "Business Card"
---
New Year Free Photoshop Card Templates
Check out this bundle of free Photoshop card templates. It includes greeting cards, photo frames, and thank you cards. By using them, you can create unique designs for your friends and clients.
Photoshop Card Templates Free "New Year Card"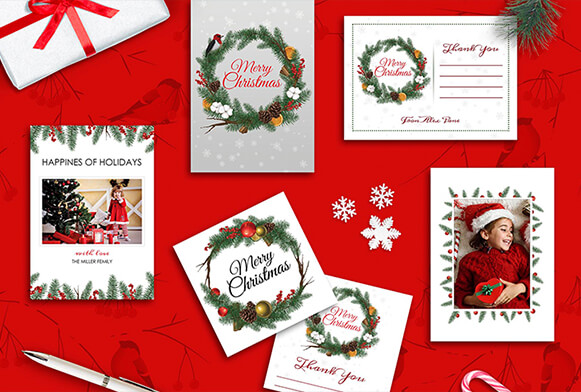 Free Photoshop Card Templates "Sky Gradients Photoshop"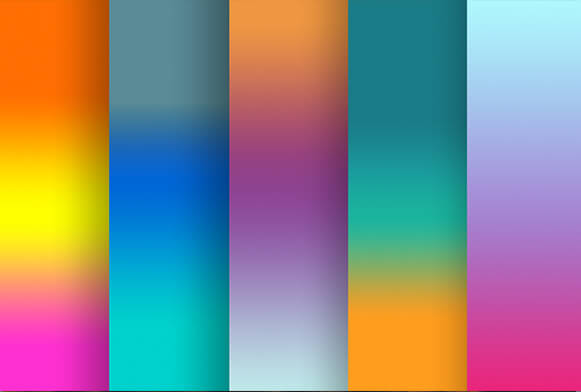 ---
Photoshop Cards Templates Definition and Purpose
Photoshop cards templates are graphic files that can be customized in Adobe Photoshop. For instance, you can add your photo or change the text. Photo frames, greeting cards and collages are the most frequently used layouts.
These templates come in PSD format, which allows you to edit them in Photoshop. When you edit your file, you can save all the settings, effects and layers.
These templates are compatible with all versions of Photoshop. You can easily customize them by editing text and pictures. You can share Photoshop cards templates online or print them.
How to Work with These Photoshop Card Templates
Each template consists of layers. There are three groups of layers, such as Background, Text, and Elements. Each of them can be easily customized.
Text. To edit text, you should choose an appropriate layer. Click on the "T" button on the toolbar, select text for editing and type what you need. Together with free Photoshop card templates, you can download all necessary fonts. Some fonts might be not included in the set so you may replace them with other ones.
Elements. You can insert your own pics and photos into templates. To do this, select a layer and open a photo. Put this layer above the photo frame layer and press Alt to create a clipping mask (or do it by clicking the right mouse button on a layer). It will allow you to cut a photograph so that it fits the frame. You can also move it and change its size.
Background. You can block and unblock some elements to edit a template. The background folder includes some design elements.
Next, you can save your file (File ‒ Save As). If you save it in a PSD format, you can edit it later as you like. If you save it in a JPG format, changes are impossible. If you plan to print your designs, save files in TIFF or PDF formats.