Photography Tips for Beginners That Will Certainly Keep You Rolling
Photography can not only be a useful that can save us ton of energy and money. It may be a lot of fun as well, especially when you know how to use what you have at your disposal to your own advantage and to the fullest. There are heaps of tutorials and video lessons that can help you embrace the art of photography, or at least build better photographic taste and basic skills, as well as knowledge, of course. For instance, you may find out really simple tricks to heighten the quality and the visual value of your ordinary photos with the help of such tutorials. A nice example is Peter McKinnon, who aids his like-minded people to improve their photography skills with a video entitled "5 tips to INSTANTLY up your PHOTO GAME".
Eat, love and take photos or why you ought not to jump the gun
Can anyone imagine his life nowadays without a possibility to take a photo? We would be hypocrites if we said in the negative and started to claim that don't need a photo camera that much. You don't even really need to have an amazing professional camera to be able to capture a moment. We now all are lucky owners of various smartphones and technical devices. We all have cameras at our disposal almost any minute of our life and we use this opportunity, taking it for granted. We capture moment and don't give any significant attention to it, since it is just an ordinary part of our lives. It may be a long awaited date with your baes or a cozy dinner with your family. You may commute to work and spot a funny guy worth remembering just in case of a long and bad day. Or you may be on your way home and see a beautify sunset or a bunch of posh peonies, or a tasty and mouthwatering cake in your local bakery etc. Besides, you don't have to waste your time on writing notes when you something important or something that you like, since you nay just snap a photo of it and have it secularly saved in your photo gallery right at hand.
There are so many people who are enraptured over photography and are not against picking it up as a new hobby. We are pretty sure that there are also heaps of those people who would seriously consider photography as their profession. Unfortunately, only a teeny tiny fracture of those people wishing to get closer to their dreams and bound with photography actually venture to do that and take it up. Why so? How come that such great aspirations are not being made into real life? It could seem quite easy with tons of tutorials and photography gear. But in really most of the information out there gives some much deeper insight into the world of photography than it is actually needed for photographers on the make, for beginners. For instance, our article "5 Tips How To Find Your Own Unique Style In Photography" gives a helping hand in standing out, making a claim with your art work.
Alas, that is not always what absolute beginners need. It's like a newborn baby can't possibly be able to walk right away or eat on its own, confidently holding a fork in one hand and a knife in another. That is just ridiculous to think about. The same thing is with photography beginners. We can't expect them to grasp difficult information right away and already know the basics, the foundations of good photography. That is exactly what baffles a lot of people out there and therefore scares out. This very article is dedicated to basic things (just like mentioned in one of our articles – "5 Simple Tips How To Improve Your Photos" which you should also check out), to some of the photography tips for beginners which can help you embrace photography skills for further development.
Most important photography guide for beginners that anyone should keep in mind
Sometimes we get so enthusiastic about things that don't pay enough attention to the basics. Basic features are, as a rule, taken for granted by many photographers on the make. Nevertheless, this inattentive attitude towards foundations may wreak quite a lot of havoc. Therefore, this may ravel your starting way and perplex. Or even worse – this may make an impression that you are not capable of embracing photography and thus may even kill your desire to keep fighting for your dreams. If you are seriously considering taking up photography, then better learn simple and basic staff. Here are some of the simplest but most important things, photography tips for beginners you should probably grasp first.
The right photography gear
That is the first dilemma one comes across when starting photography. There is one erroneous general belief that the better and the more complicated your gear is, the easier it is for you to get successfully started. Well, it is not as easy and simple as it seems at first sight. It seemed as if the better photography gear you have the bigger opportunities you obtain. Let's look at this situation in a different way. When a baby is in the age to start walking, would a parent buy the baby the best runners ever expecting him to run right away like some kind of an athlete? Or would you, as a parent, buy your kid a bicycle right after the birth day, let' say? We bet that no. It will be absolutely not useful. You will just place it securely into your garage and wait for the baby to get older. But all that time that bicycle will just bring no use to the kid. It will just stay in its place, get covered with spider webs and dust. Until one day it may be come into use, if not it gets out of fashion or convenient use according to the existing criteria or something.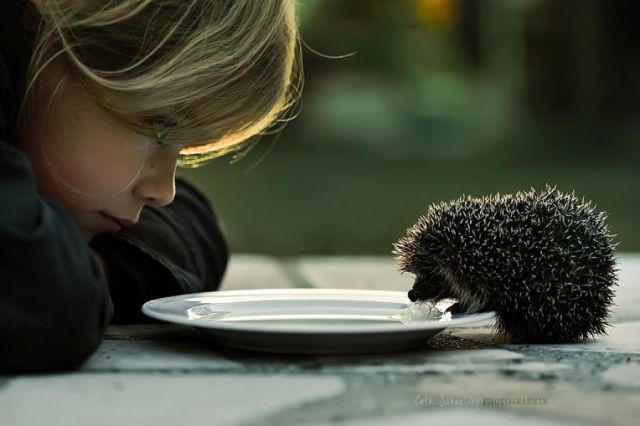 Photography beginners are just like those babies, they first need to learn to do what others around them already can. They must absorb and adjust to the basics, and then develop those skills of a higher level to then later to stand out of the heard. State of the art photo cameras are a great thing, without any doubt. Nonetheless, all of useful features they posses won't do any good when you have no idea how to use the basic features properly. Above all that, some may buy cameras which are hyped greatly on the Internet and can even have no clue what exactly those cameras offer their users. Isn't that an awful use of recourses and money? Some professional photographers may work their fingers to the bone in order to be able to buy something outstanding. Their excuse is that they may really need that particular gear, since they are sure to use them to the fullest. Why then not start with a good but not the most high class camera which will just a perfect starting point? Think about it. You first develop some basic skills, find your own style, get more and more confident with a photo camera and more aware of what things you would really want your perfect photography gear to be. And only then, taking into the consideration all of you experience, preferences and strong sides, you may make an upgrade. Such a slow and moderate start-up makes sure you will get later what works best for you. That means that your photography gear will not be ever used in vain, but rather to its fullest potential.
Bonus plus: such a strategy may save you a lot of money from the very beginning. With experience and time you will definitely get the idea of what kind of photography gear you really need. That ridiculous amount of money may be just simply saved for the future, for the things you really require for the further ludicrous development. That is also called smart investment. Thus, think twice before buying you first camera. Take into consideration all of the pluses and minuses. Most importantly try to give a full answer to the following question: will it really come in handy to you personally or is it just another damn good advertising trick for you to throw your money down to the drain?
Be on the same wavelength with your photo camera
Once you have purchased the right photo camera for you to get started with, you should move to the next basic photography tips. More precisely, to the one which are usually included in all of the list marked by the title "Photography tips and tricks for beginners free". We are more than sure that a relevant photography guide for beginners should emphasize on the importance of being on the same wavelength with your photography gear. It basically means that you have to learn how to use your photo camera properly. If you have paid some ample attention to the previous point, than you are already aware of what you camera is capable of. But that is in theory. And now that you have it on your hand you should get to practice as soon as possible. You should definitely get accustomed to tall of the settings available and be perfectly aware of how to navigate them. Reading nomenclature and using specific settings can help greatly. This knowledge and an easy access to the right feature you need will for sure ease the pain of learning all of the other basic rules.
Besides, once you "get around" your camera, you will certainly feel more confident, free and open to learning something you. It's like drawing in the childhood. Once a child gets to know how to use a pencil or a drawing brush, there is no difficulty for the kid to grab a pen and get started with expressing what is going on in his thought, no matter how incomprehensible it may seem to be first. Sooner or later it all gets better with practice. And who knows, that's how you may become a da Vinci or a Salvador Dali in photography.
Camera care
No matter how expansive or new your photography gear appears to be, it deserves being taken care of in a proper way. Remember all those lectures our parents used to give to us about taking care about our possessions and so on? Well apply them to your photography gear as well. They will be more than relevant in this case. There is no doubt that the better we take care about the camera, the longer it will be there for us to serve. No matter how serious you are taking up photography, it is just something that should be rooted in the mind. It is preferable for you to always keep in mind what places you will be taking your camera and planning packing it ahead. For instance, if you are going on vacation to a sunny and sandy place or if you are just going on a casual stroll with you buddy and are not against to take a couple of pretty snaps. Think about it in advance: about the conditions and the weather you will be surrounded in and how it can possibly influence your photography gear. You better always keep you camera in dry and safe places, away from moisture. So if you are planning going somewhere, make sure you have a proper bag for your camera. Thus, it will stay safe and serve you longer.
Besides, good maintenance also means regular and proper cleaning. Make sure to habitually clean your lenses and other photography gear. It's better to use a special soft cleaning cloth for lenses to prevent unwanted freckles and spots in your pictures. Most importantly, be consistent with it. Try to make a habit of regularly taking care of you camera in order for it to live longer and function in its best way possible.
Pay attention to your battery
You know that awkward moment when feel like this shot will be you most successful one and then suddenly you camera just shuts up? And that's all because you haven't wisely used your camera. In order to prolong the working time of you camera make sure you reduce the brightness of your camera screen, steer clear of piping in and playing pack shots and videos all the time. Besides, it's better to keep the flash mode off if you don't really need it, as well as some other options which will obviously devour your camera energy but will be of no use. This little tip will extend the life of your battery for hours and will give you more time to practice your photography skills. And just in case, have a habit to take an extra battery pack along, especially when a photo session is supposed to take long.
Lenses matter as well
Some people may mistakenly thing that all they need is a great camera and that it is all that basically matters. In fact, it is not the whole truth. Lenses may make a big difference. There are different kinds of lenses which may variously capture things. Depending on what you want and what your aesthetic preferences are, you may use a lens that satisfies you the most and works the best for you. It is not obligatory to adhere to the one your camera was bought with. Try out things to find what works the best. For those who take photos with a phone there are also heaps of options to try. By means of attaching an extra lens to you phone camera you may instantly boost your level.
LSD screen alert?
You'd better resist the temptation to constantly check out resulting photos on your LSD screen. Not only can it burn you battery quicker, but also mislead you greatly. The thing is that photo sessions aren't always made in great lighting conditions, especially outdoors. That is why the screen may project a bit different colors than they have turned out to be on actual photos. That may result in unnecessary change of setting which will only ruin photos in the end. Don't be hooked up by this trick. Better saying, keep calm and leave that LSD screen alone.
Composition and framing are the keys
All articles of the kind "photography tips and tricks for beginners free" would definitely mention this as well. We've decided to pay special attention to composition and frames as well. That is due to the fact that they may drastically change the way you photos appear to look. Even professional photographers admit that changing is the key even if it comes to shooting motion. Feel free to switch focal length, to adjust positions and adjusting the height from which you take pictures. Besides, it's a nice idea to also change distances, adding some additional background elements at the same time. Variform compositions prevent your photos from looking shallow. The same thing is with the frame. Not only should you maliciously choose the compositional object, but also check out the entire frame. Make sure there are no unwanted objects or any kind of distractions that can ruin a photo. Those details may influence the overall impression of a photo in a dramatic way. Pay attention to it all and this will instantly set you on a higher level on the photography ladder.
Get those angles work
Varying the angles from which pictures are taking can result in drastically different photos o one and the same object. Angles may be of a huge help when it comes to making really interesting photos. For instance, high angle photos may make some objects look unattractive and weak in the picture. Low angles usually make objects look strong and even overpowering as some say. You should take into consideration all of the peculiarities of your objects and think over how you would like to represent them. Depending on different angles, things may be seen and interpreted in absolutely different ways.
Beware of focus
One of the basic photography tips is to keep your eye on the focus. Some beginners don't pay enough attention. No wonder they tend to get upset and dissatisfied with their photos once they notice it at home. Out-of-focus problem may spoil the whole photo session. Therefore, you'd better make sure to set the focus properly. On cameras just press the shutter button and wait for the green bracket to appear instead of a red one on the object that is supposed to be in focus. On phone cameras you may also switch to the manual mode and tap on point you would like to get into focus. Simple as that. The main thing is to pay attention to it in time so that a great photo doesn't appear blurry in the end.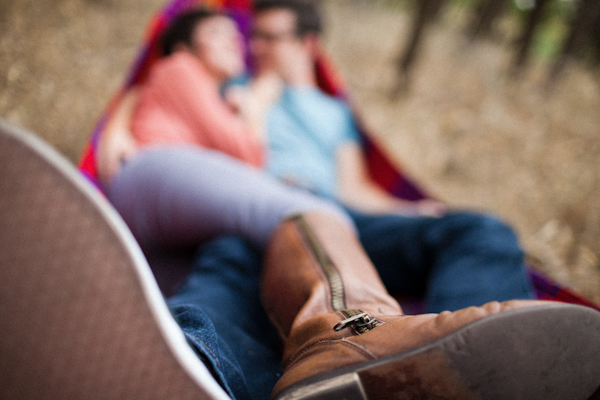 Manual mode
One of the important photography tips for beginners is to leave that auto mode and try out manual adjustments. It gives you a greater control of the whole photography process. You may choose the options you like the most or which are most flattering in various circumstances. Playing with white balance, shutter speed or color balance etc may conspicuously change the general aesthetic quality of your photos.
What about color balance?
Among crucial basic photography tips there also should be the one that touches upon the problem of color balance, of course. Different settings require various sets of adjustments (saturation, contrast etc.) that will make the picture look even more alluring. Don't limit yourself only with white balance. There exist tons of other options which will allow you to set your personal color profile according to your tastes. Some cameras also have various presets for different types of settings and photography conditions. You'd better start trying them out, since this may save your time or money on photo color correction services. Color correcting retouching may be taken to the minimum with the help of a smart color balance adjustment. Besides, it may help you push your own creative boundaries and express your creativity, aesthetic vision and perception of the surrounding world as well.
Lights up!
Some of the photography tips and tricks for beginners free versions don't usually include this issue. Nevertheless, you shouldn't forget about the fact that a flashlight also has a manual mode. Besides, a flashlight shouldn't be forgotten about if you would like to "stay in the game". By means of adjusting flash in a manual mode according to the scene, you can make a subject of the photo stand up. What is more, you may embrace and improve a tricky light in this way. Flashlight may even match the natural one on the setting but it can greatly help the subject stand out more. As you can see, flash does not necessarily mean harsh light. Wise manually set flashlight may be of great use and almost imperceptible by average people.
ISO and resolution
ISO is what you should keep in mind when taking pictures in low light conditions. The lower the ISO value, the smoother pictures turn out to be and the smaller amount details appear to be captures. Accordingly, the higher ISO is, the bigger amount of elements may be captured. The only "but" is that high ISO may make a photo be grainy. As for the resolution, when it is lowered pictures are taken much faster and can be stored in a bigger amount. That is due to the fact that picture processing is reduced as well as its size in the result of resolution lowering.
Image stabilization
Make sure your camera is stable when you are taking a shot. That is without mentioning all the important setting and adjustments according to your photo session setting. Even a slight little shake may interlay blur your photos, which is not nice at all, without any doubt. A triode is of great use when it comes to stabilizing an image.
Learn patience and wait for a perfect moment
You should be ready that great pictures can't be taken in a blink of an eye. Be patient, work your way through all of hardships and details. Don't try to concoct something out of this world and make your photos look pretentious and exceedingly phony. Best photos are sincere and emotional ones, those which have something special them. Therefore, be ready to wait for that perfect moment to capture. The ultimate reward is a mesmerizing photo image.
Emphases on subjects
When it comes to making emphases on something special in the photo, make sure to use that focus play, creating an effect of depth. You may also keep in the mind how angles change things. Keeping the main object closer to the lens while other insignificant ones in the background has always worked brilliantly. Besides, when it comes to portraits, it is more preferable to keep the person in the centre of the frame for it to instantly grab attention.
File format
It is preferable to shoot photo images in RAW file format. The reason for this is that RAW format files enable you to work more efficiently and easier when post processing pictures. This format supplies you with a greater degree of control over diverse aspects later. Alas, RAW format files require more space, but it is totally worth it.
Shutter speed
If you need to photograph moving objects, it is better to use a higher shutter speed. The image will not be blurred then and will display details more sharply. However, when objects you photograph are stable, you should better lower the shutter speed. In case you wish your photos to be blurred (as a special artistic effect or something) you may take photos at a low shutter speed even when objects are not static.
Don't forget to experiment
There may be tons of different rules and photography tips for beginners. The most basic photography tips should be perpetually taken into consideration. However, as they say, there is always time to experiment. You may try out something new and not adhere to general rules. In fact, the greatest and most mesmerizing photos have been made almost always in this way. How else will you find a perfect way to express your artistic skills other than by experimenting? Don't be afraid and feel free to venture upon something new.
Post processing limits?
At first, portrait retouch seems to be a great idea when you get down to touching up. Then apply some magical features to your photo, and some more, and maybe just a little bit more here and there. And that is where things get tricky and you miss the moment when your initially light headshot retouching has turned out to be too pretentious, unnatural and phony. Now, that was just an example. It can happen with anyone and with any kind of retouching, obviously. That is the reason why you should better be moderate and stick to some limits. Moderation is the key, as they say. It is especially true when it comes to creating amazing photographs. Excessive Photoshop has never done any good the artistic value of a photo image.
Apps are new friends?
If you take your photos mostly with a phone but do not like your standard camera, there is a way out. Actually, there are tons of them, since there is a multitude of various apps. They can help boost the quality and general artistic value of your photos. Besides, you can do amazing retouching with their help, so that your before and after retouch images can pleasantly surprise you. Therefore, yes, photo and retouching apps are absolute new friends for photographers of all levels.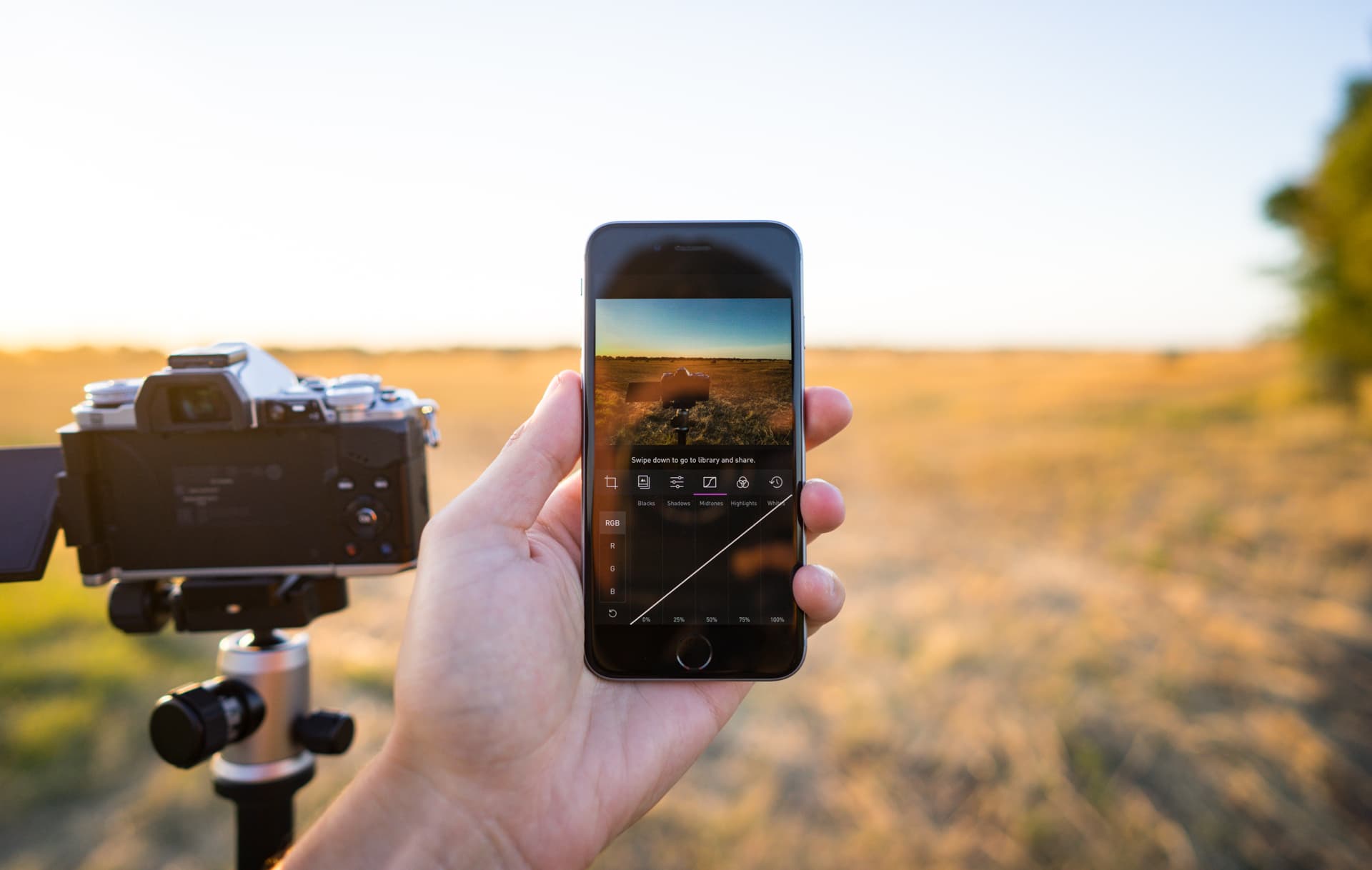 Did you like the article? Have you found any fruitful basic photography tips for yourself? We hope that you have found some interesting and helpful tips and that the information given above will help you a lot. If you do desire to broaden your knowledge on the topic of photography, you are very welcome to read some more of our articles which can help you improve you photography, like "Shooting at night – how to make alluring photography in the evening". Besides, feel free to contact us in case you need high quality photo post production services. Our photo editing company has a great team comprising of highly skilled photo editors which are absolute professionals with years of experience. They make sure about what your exact requirements and wishes are, so that they can immaculately meet your demands and leave you absolutely satisfied with their photo editing job.
It is exceedingly important to us that we make everything in the most accurate way possible and, most importantly, in time, so that you can adhere to your plans or professional schedules. Such an attentive and caring attitude, we believe, has made our retouching rates score heavily and has helped our company gain enough credit for our clients to be sure in our work. What is more, our photo editing prices are quite reasonable and affordable. Therefore, you may concentrate on your creative process and arrange more photo sessions, leaving all the routine and tedious work of photo editing to our retouch professionals. We desperately hope this will help you get to new heights in photography and gain tremendous success in what you like and care about!
Do you like the article? Please feel free to share it via your social accounts.
---
Pay attention this photography blog which does not require credit for the pictures and photo post production examples listed here . All photographs used in the article are only copyright to their respectful creators . These shots posted as a big admiration of portfolio and photo retouching talent the experienced rt masters have . If you found the photo on this post that is yours and do not want to be promoted on our website , please do not hesitate to write us via online chat on your right and it will be quickly deleted .
---
Rate the article!
The article's rating:
---
You comments or questions are welcome; please share your opinion on the topic.
Use Facebook:
Use Disqus: