How to get into real estate photography
How to get into real estate photography? This question is asked by many professional or novice photographers who work in the business of real estate. The genre of digital photography of penthouses, buildings, architecture, rooms or hotels can promise big profit margins for photographers.
The interest of professional photography of real estate is unfailing today. When realtors have difficulty in selling houses and property, good looking photos with professional Photoshop enhancement can raise their chances to be sold out from a number of others. In order to sell property more expensively, photos should be just perfect and sometimes retouching such photos can be even more difficult than headshot retouching, since it requires certain skills in this field and taste.
Due to the fact of the constant demand for estate property photography, this direction may be attractive with respect to building a career or the alternative to boost your income from freelancing. However, success in taking pictures for real estate agents requires knowledge of certain techniques and an understanding of the factors that distinguish this direction from other photographic disciplines.
Let's see what goals to set, how to shoot real estate photos and what to consider during starting a real estate photography business. In today's article, we take a look at the inspiring scope of real estate photo art and give you a couple of tips about how to become a real estate photographer.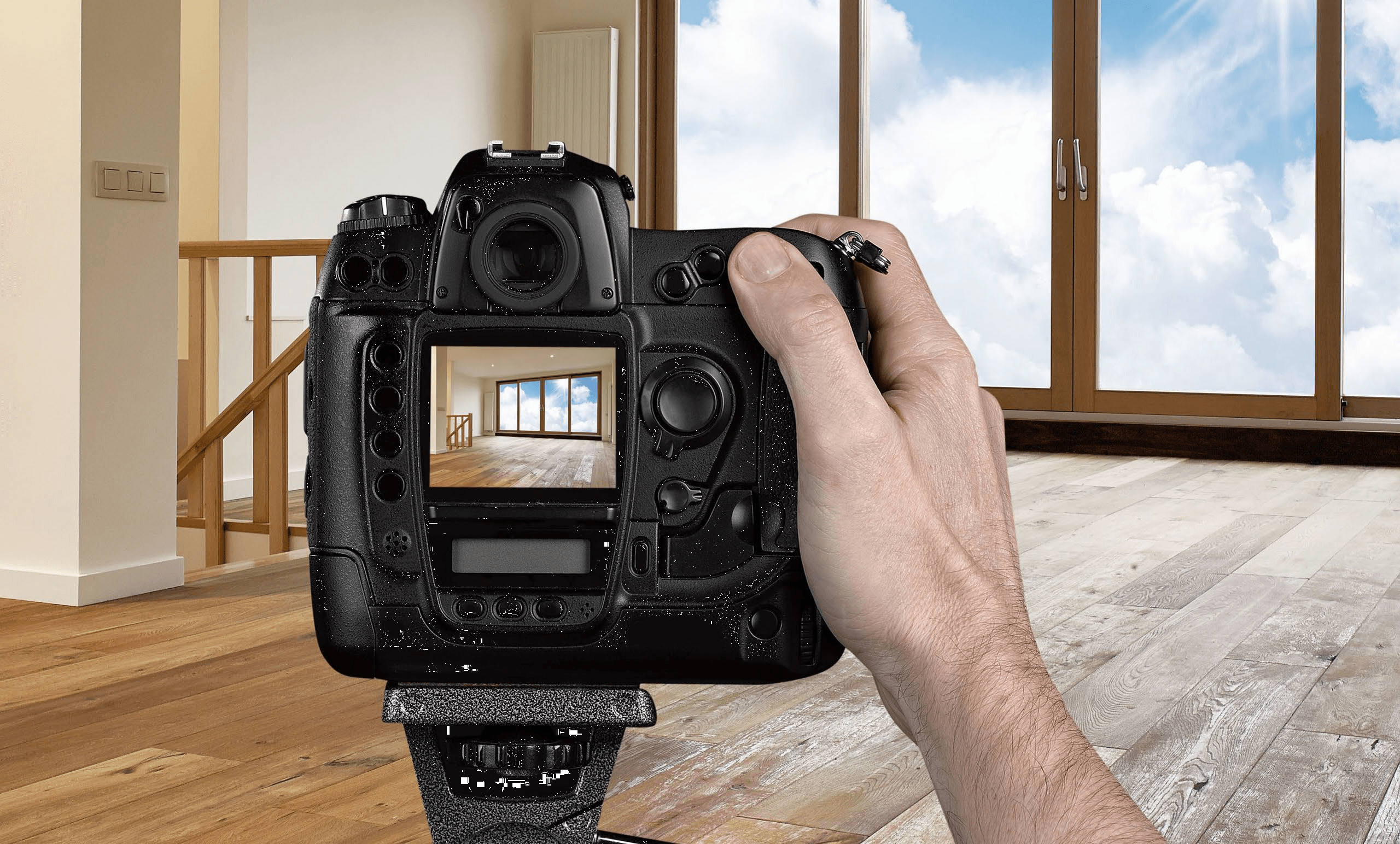 We recommend starting with this video lesson "How to get started in real estate photography" where the author will get up to speed on a few basic points from which you can start your work as a photographer in real estate.
How to start a real estate business
A quality photo in the advertising of any product is a formula for good sales. Especially this fact applies to real estate, because for any seller the main thing is not just to sell a house, but sell it at a premium. That is why photographing the facades and interiors of houses, not for the sake of art, but for sale, grew in the US into the whole industry, which acquired its professional association of real estate photographers (PFRE). The Association annually awards prizes, the possession of which is considered honorable and prestigious among professional photographers of houses. Do you want to become a candidate for a prize? Then keep track of this idea.
If you seriously intend to set up your real estate photography business, then you should study the buyer's market of this genre of photography in your region. To quickly puzzle out, go to any major realtor agency and their workers will let you know how expedient it is to get working in this direction.
Consider the fact that in your city the sphere of property photography is quite developed, so the second step in plan of how to get started in real estate photography is to study competitors and their work.
Today, competition is very high. In the photo business, the one wins who has artistic talent, certain Photoshop skills in working with technology, and the ability to present oneself and his/her work to a potential customer. Sign up profiles in different social networks where you will share the world your works. It will become your business card. Offer a variety of promotions and gift certificates for photoshooting. Constantly monitor potential customers and their direct business rivals, and do not let your clients forget about you.
Provide as many types of photo services as possible. Take props for photo sessions, look for interesting topics. To make the business of the photographer successful, use your unique recognizable style. In addition to the usual photography, offer photo color correction services or artistic retouching of photos, thanks to which you can stand out very well among other real estate photographers.
If the opportunities of your city and region allow you to occupy a narrow niche of real estate photography names, then work hard in this direction. But in this case it is necessary to determine the target audience, and accordingly, the style of photographing real estate. For example, try to photograph apartments, houses, hotels and restaurants, construction sites and landscapes. In one of these areas you will find your target audience, and you will understand that you are getting better and that it is more profitable for you.
Starting a real estate photography business you should understand perfectly what your goal is. Do you want to earn good money on this? Do you do it for pleasure? Or do you want to create your own business, the company and continue to work in this direction? You should have a strategy and an understanding of exactly what you want to achieve success from this work.
Starting to work as a photographer in any genre, it is necessary to understand initially whether this will cause a resonance in the environment of photo art. Each photographer is an artist who in his/her own way "preserves reality". In this case, you need consistency and thoughtfulness, if you have analyzed these factors well then read on how to start a real estate photography business.
How do you get into real estate photography?
When we have already talked about where to start real estate photography business, analyzed the market of customers and competitors, set goals and created a strategy, now we turn to practice. Since static objects are photographed in this case, it is necessary to think out the composition of the frame as precisely as possible.
Interior photography today has become a very popular topic. It allows you to professionally capture a huge variety of elements in living quarters, furniture and much more. At first glance it seems that there is nothing complicated in that how to get into real estate photography and photograph the interior of an apartment or other rooms. In fact, it's a painstaking creative work, but at the same time an interesting and exciting one.
Only the professional photographer who knows all the subtleties and nuances of photo art (light reflection, foreshortening and necessary details) owns the secret of an amazing composition of the interior. A beginning photographer who plans to engage in photography can immediately encounter two common difficulties in this photo procedure: insufficient lighting and space limitations.
Below we offer you 5 tips for successful photo session of interiors, which is an integral part of your plan "How to get into real estate photography".
1.Set the tripod at the selected photographed point.
2.Point sources of light in the room. They are the main problem for the photographer, because create a sharp light drop across the frame. Something falls into the "overexposure", something in the "lack of light". There are three ways to this difficult issue:
•Take a photo with bracketing by exposure (HDR), select multiple cadres and combine in Photoshop using layers and masks. Laborious, but effective.
•Make two cadres. The first is the interior itself with its light source, the second by closing the light source with your finger. Combine the images in Photoshop.
•Utilization of additional lighting to equalize the lighting (studio lights, remote flash, spotlight). This method increases the cost of the photo session, but facilitates the process of editing the material.
3.When taking pictures of an interior with windows, choose the correct time for it. Give preference to the evening and morning light. It is soft, warm, does not compete with the light of the interior. You can play with the evening light; it adds the interior with noble blue shades. Find the opportunity to illuminate the interior with searchlight from the street through the window. So you create a trick of light in the interior, imitate the golden rays on the parquet, on the wall. These tricks are more expensive, but they guarantee impressive photos.
4.Professional interior photography is distinguished by regular vertical axes. When photographing the interior, trapezoidal distortion of the vertical axes along the edges of the frame may occur. This distortion can be avoided using a shift lens (from $1000) with a rotary axis, or the best camera for real estate photography with all moving axes and a set of optics (from $15,000). Less efficiently such distortions can be edited in Photoshop.
5.The eye of a person is still more perfect than any optics, that's why we recommend the whole photo session of the interior to be transferred to the designer of photo post production services. It will make the overall light and color correction in Lightroom, clean the cadres of unnecessary details, make artistic framing of the photos, increase the saturation with color or transform some pictures into noble black and white photographs.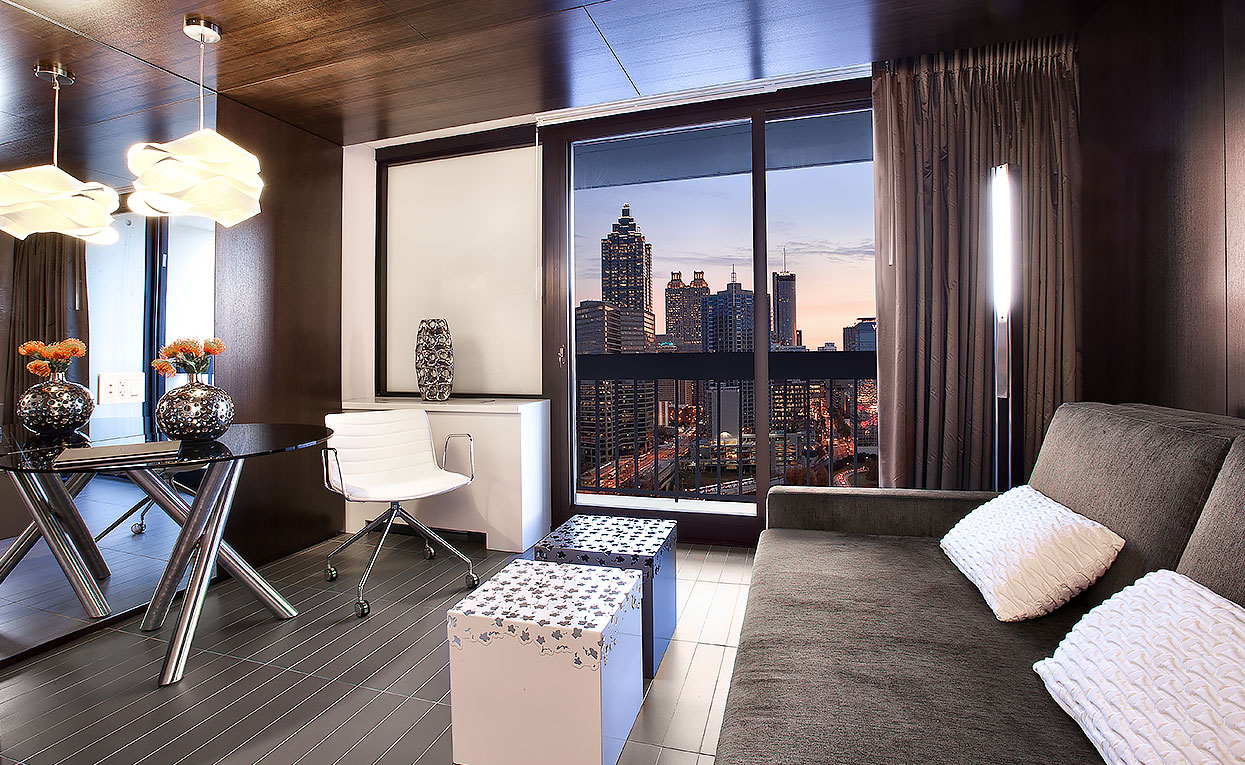 In addition to these seemingly obvious tips, we suggest you reading our article "Useful architectural rendering Photoshop tricks & tips", which you can use if you come to the process of photo processing seriously.
Firstly, you should have a taste and the ability to revive the boring image of a normal room in a conventional apartment building. In this case, you do not need to look for contact with what you are photographing. To convey the atmosphere and details of the property is your key task. Sometimes photographers have to clean rooms, dust and do a rearrangement of furniture, so that the picture looks more interesting. But it's not your duty, the room should be ready for the photo session 100%, so before you start photography, find out how to get started in real estate photography the already well-known photographers and how they get out of this situation. Discuss with the customer in advance all the details of the photo session; sign a contract so that this photoshooting is not delayed for the whole day.
Do not forget the perspective of the composition. In order the image of the room does not look "flat", you may need to rearrange any furniture. Use your personal things in the frame with the mind. On the one hand, the picture of a happy family in a beautiful frame will give coziness in the house, but on the other hand it can "clutter up" space. The portrait retouch of family or people on the background of interiors and exteriors should not take time and distract the viewer's attention. Photos of interiors should be neat, but not sterile. Before taking a picture, make sure that neither you nor your equipment is reflected in the mirrors or windows.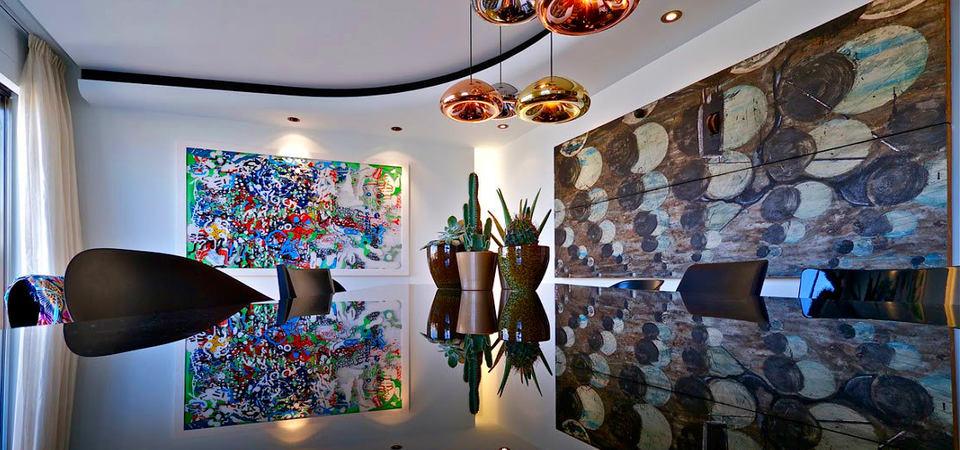 And be sure to study up on the insurance, because during the photo session you can accidentally damage something, scratch or smash. Few people think about it and very few people know how to start a real estate photography business successfully, but if you know all the subtleties, then there is a guarantee to succeed.
Be mobile, arrive at the process creatively. Use LR presets in retouching or contact our specialists for help, this will save your time and will allow you to carefully consider the real estate photo session.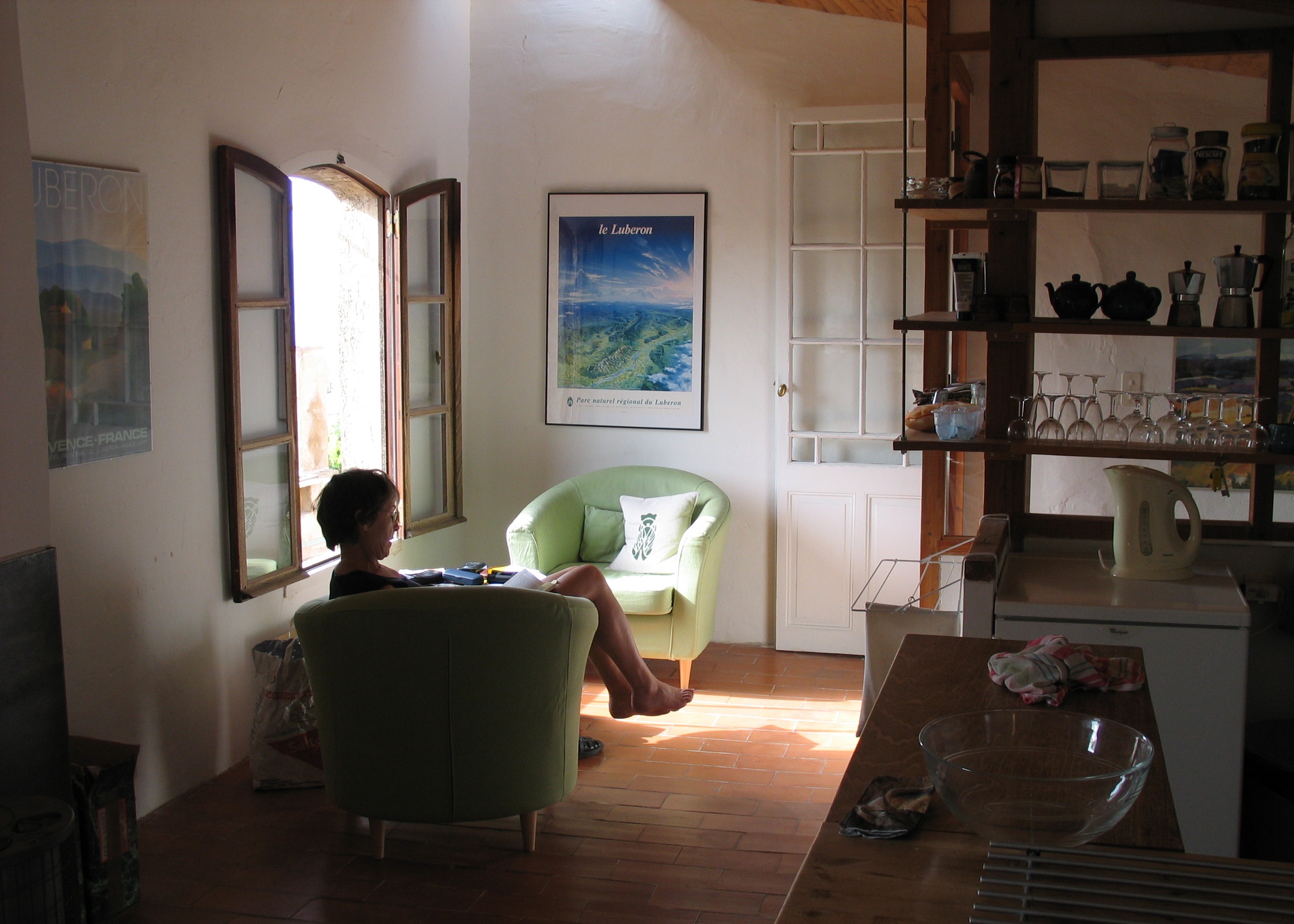 How much can you make as a real estate photographer?
Any beginner real estate photography business photographer is interested in the question, how much will he/she earn? On average for the US, the real estate photography business income ranges from $100 to $300 or more. The simplest photo session of a room takes a lot of time, preparation for photographing and post processing are two time-consuming things that you cannot do without. The photographer should optimally assess their capabilities and value their time.
If you are going to take $1000 for taking pictures of an interior, then such a price should be justified: the outcomes must be provided the next day, you offer a video or 3D model of the interior. All these factors increase your reward, but to work for several hours on the photo session, culling thousands of pictures and choose 25-30 best for post processing, and do it all in one day for an individual photographer is very difficult. Therefore, rationally distribute your time and cost for your services. In order not to get trapped, examine the cost of the services of your competitors and colleagues, and photographers from other cities and states.
It is clear that in large cities, the cost of photography can cost $250-350, and in small towns not more than $80. Each photographer forms the cost by himself/herself, depending on the client's requirements and his/her professionalism. Some form the price based on the time taken to photographing or the squares of the room, the others on the number of photos and terms of work. Each photographer has his/her own vision of how to get started in real estate photography productive.
To earn big money and stand out among other photographers who also get into starting a real estate photography business master the skills of making video and its montage, thoroughly study the nuances of photo post processing, deduce well how you will get to the location. Such factors form the cost of your work and increase your flexibility.
On a side note, the availability of expensive equipment and its large number also significantly increases the cost of taking real estate images. But then before you buy photographic equipment for tens of thousands of dollars and put an exorbitant price for the service, see if you overestimate yourself too much, since the high cost of photo session can scare many customers away.
Lately, clients are interested to watch not just photos and their selection in the presentation, but watch the video. Video is always discussed in advance and in detail. Your ability to make video well, professional equipment and perfect video montage will not only attract the attention of customers, but also raise the amount of money on your account. The real estate videography rates are much higher. During starting a real estate photography business it will become a very significant advantage. Photos and videos from drones can also become your premium service and an additional opportunity to earn.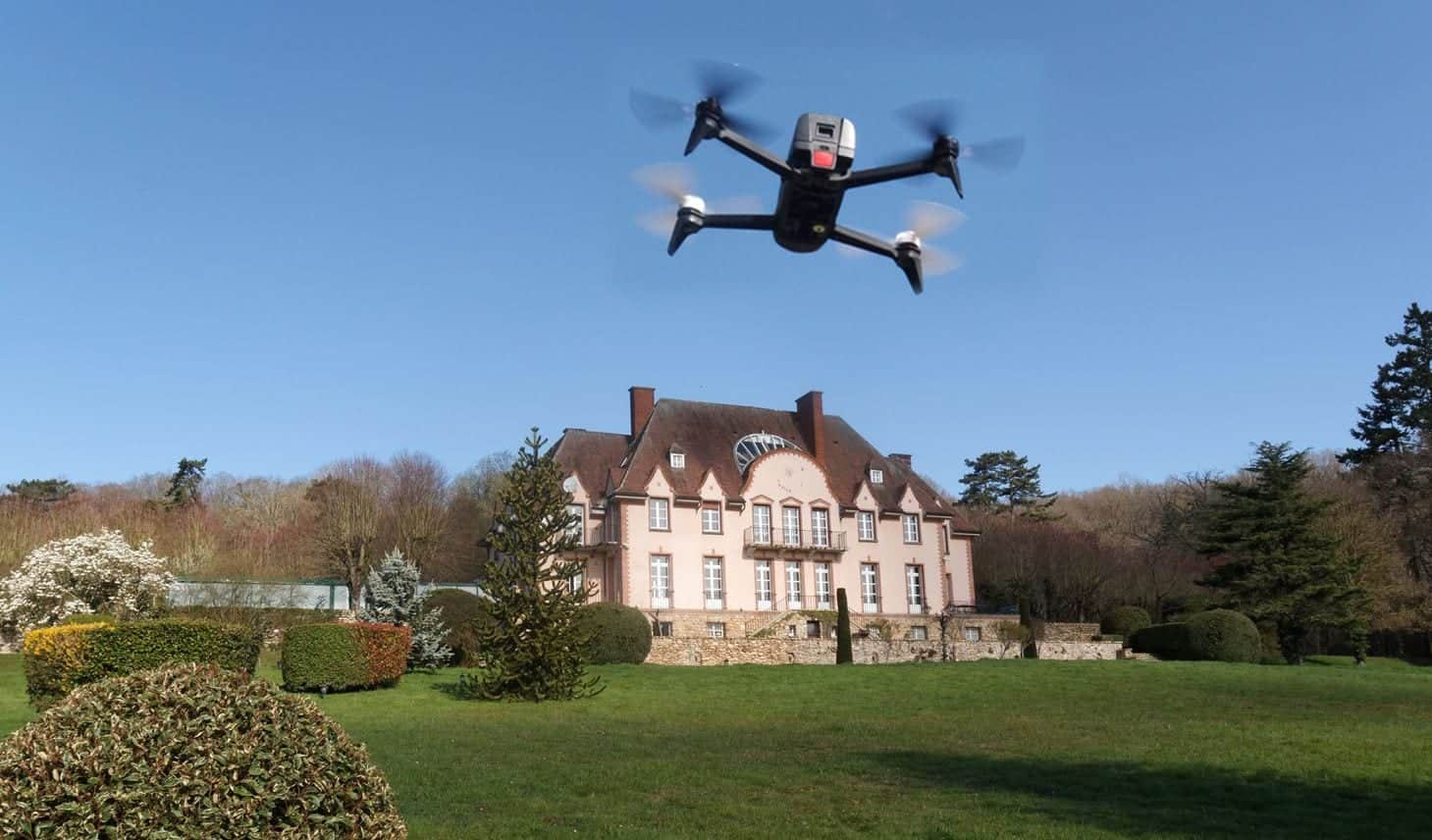 In addition to your real estate photography pricing, you can add the retouching images service. This will bring extra income and will be able to serve you when there are no orders for photographing premises. To be more definite on how to promote your image editor job, you will find here "5 tips to start you editing business". If you post on your pages in social networks examples of before and after retouch photos of real estate, then this variant will also attract the attention of the audience, which is beneficial for any photographer.
If you decide to focus only on photography and only on this thing, then ask our specialists for help. Our edited photos are your photos that will bring you income and a constant influx of customers, sell your property quickly or lease it, show your business on the best side. For good and long-lasting cooperation, we offer a system of loyalty and discounts for our photo editing prices. Such cooperation is mutually beneficial and on good terms. Good luck in your hard work!
Do you like the article? Please feel free to share it via your social accounts.
---
Pay attention this photography blog which does not require credit for the pictures and photo post production examples listed here . All photographs used in the article are only copyright to their respectful creators . These shots posted as a big admiration of portfolio and photo retouching talent the experienced rt masters have . If you found the photo on this post that is yours and do not want to be promoted on our website , please do not hesitate to write us via online chat on your right and it will be quickly deleted .
---
Rate the article!
The article's rating:
---
You comments or questions are welcome; please share your opinion on the topic.
Use Facebook:
Use Disqus: