Real Estate Photography Equipment
In order to avoid such photographic problems as geometric distortions, poor lighting, a grainy, noisy, or pixilated look, you need to have good real estate photography equipment. Saying "good", I don't mean expensive. For real estate photography camera settings and lens characteristics play an important role. Studying various real estate photography tips techniques, you will learn how to make appealing property photos without having the latest model and wasting many hours on photo editing.
I wrote an honest review of the things you need to have in your working bag when you are planning to start your real estate photography business. I will prove that you need $4,500 in your pocket to buy all the necessary gear.
---
Contents:
---
I think there is a lot of ridiculous stuff being said on YouTube, Facebook or Twitter about cameras and lenses what you need or don't to be a so-called "professional photographer". Honestly, it drives me nuts, because I work in this industry since 2009's. The first few years I didn't make much money, I struggled. But, I was determined to push ahead and make it work.
Best camera for real estate photography 2017-2018
This part of your gear is a very important part of your overall system, it's a kind of guts or the heart of your whole operation. We are going to talk about crop bodies so there's no need to spend tons of cash. Go cheap but don't go too cheap. Increase your real estate photography pricing without wasting your money.
Mirrorless cameras
1. Sony a7S II (around $2200)
Sony a7S II is considered to be the best camera for real estate photography 2017-2018. It has low light shooting capabilities, which are especially useful in the interior shots. Next reason why this one is marketable is the log shooting formats (3 recording formats). Sony a7S II can record 4K video and high frame rates up to 120 images per second if you decide to make real estate videos.
2. Fujifilm X-T2 (around $1400)
With this model, you can take pictures through the object-finder with a 0.77x zooming. The property photographers like this camera for its accuracy in all conditions, the capability to switch settings even when the camera is turned off, which lets you to prepare in advance for the next photograph. To prevent malfunctions, the shutter speed and ISO speeds are thicker & equipped with a fixing button.
3. Sony Alpha A9 (around $2800)
It is a breakthrough in the sphere of ultra-fast continuous photographing, it is capable to take up to 20 pictures per second, and such features have appeared thanks to the feature of the full-frame CMOS sensor Exmor RS.
DSLR Cameras
1. Canon 5D Mark III DSLR (around $1500)
The camera uses 61-point autofocus over a wide area with 41 crosspoints. Even in poor lighting conditions, high quality images can be achieved by a wide range of ISO - 100 - 25 600, with the possibility of expanding to 102 400 units.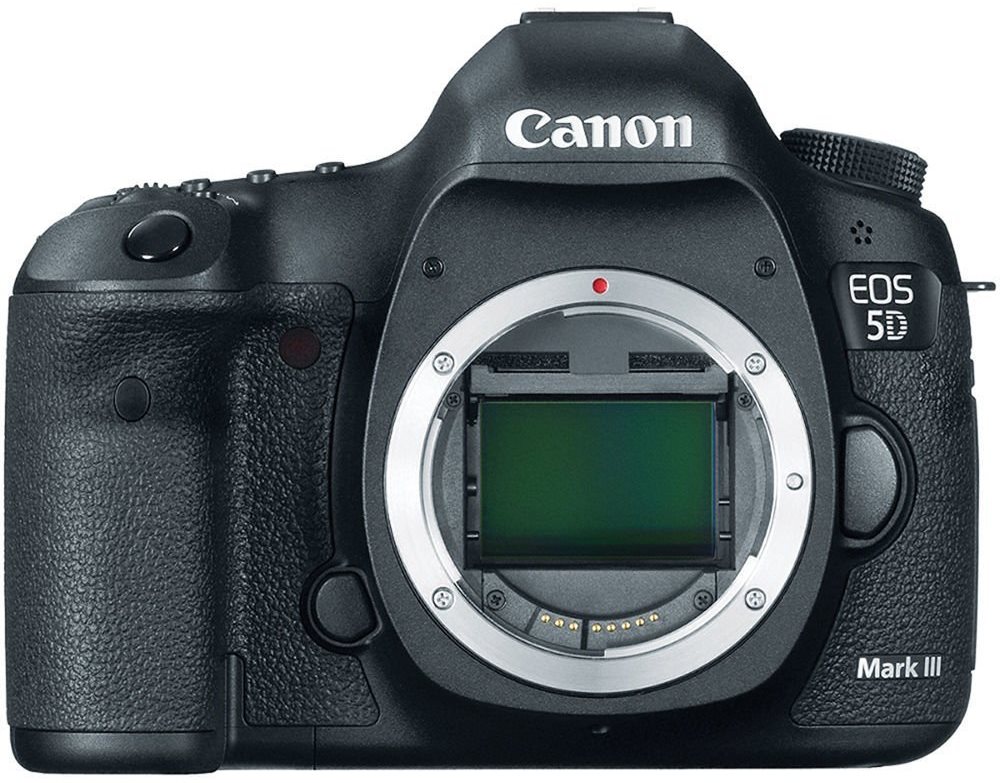 2. Pentax K-1 (around $1800)
The device has impressive user functionality including GPS, 2 memory card slots, a 5-axis optical image stabilization system and a rotatable 3.2-inch LCD screen with Live View mode. The 925-gram body contains a full-frame CMOS sensor measuring 36x24 mm with a maximum frame size of 7360x4912 pixels and a resolution of 36.4 megapixels. Worth to add to your real estate photography equipment list.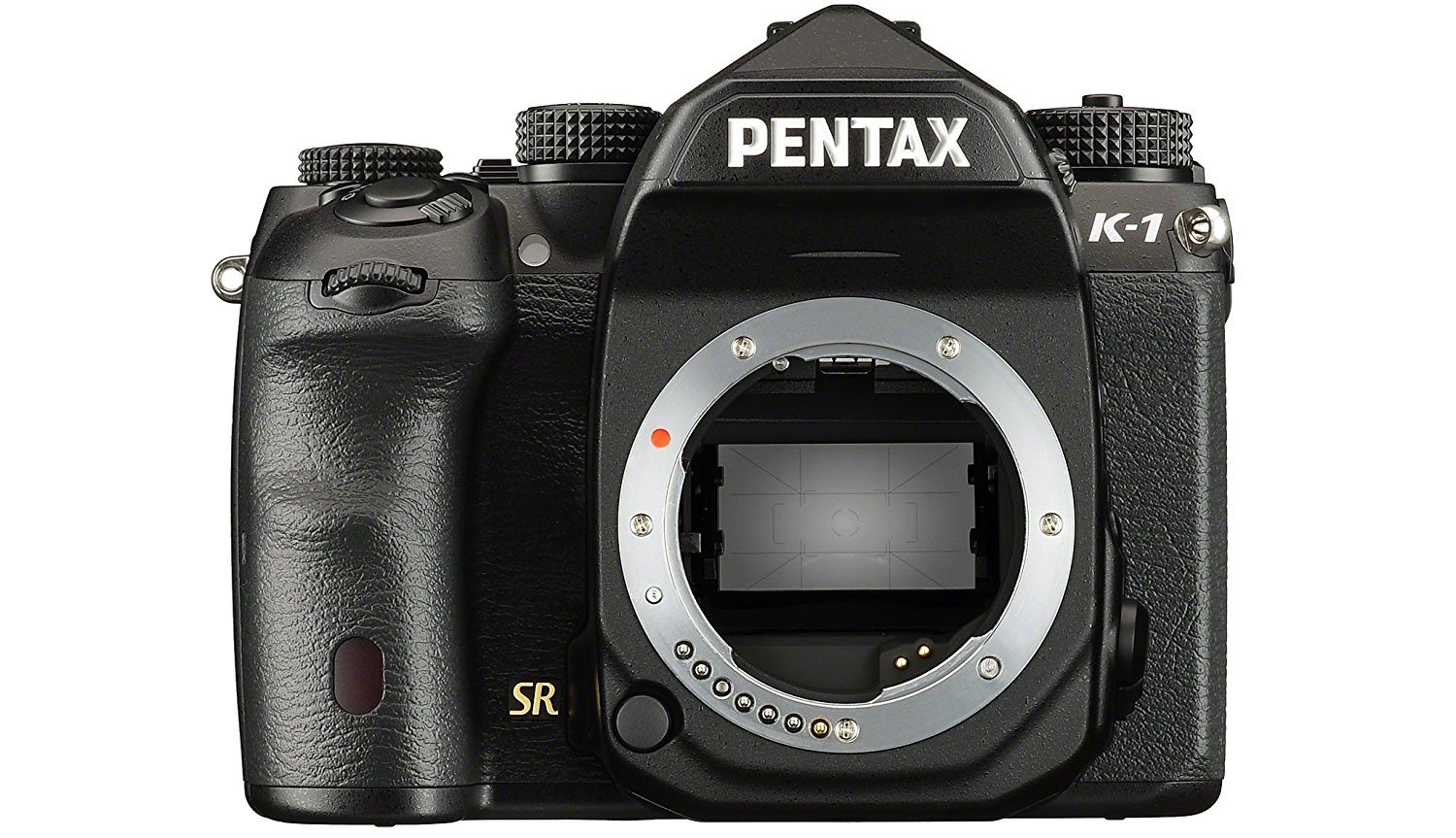 3. Nikon D750 (around $1200)
The resolution of the Nikon D750 camera matrix is 24.3 million effective pixels, the new Expeed 4A image processor, and the 51-dot Multi-CAM 3500FX autofocus system (the ability to create 9-, 21- and 51-point frame coverage). The Nikon D750 is equipped with a 3.2-inch TFT LCD with a tilt angle of -75º to 90º and a resolution of 1.2 million pixels. The corresponding functionality (3.2-inch rotary display) was first realized in this category of Nikon cameras.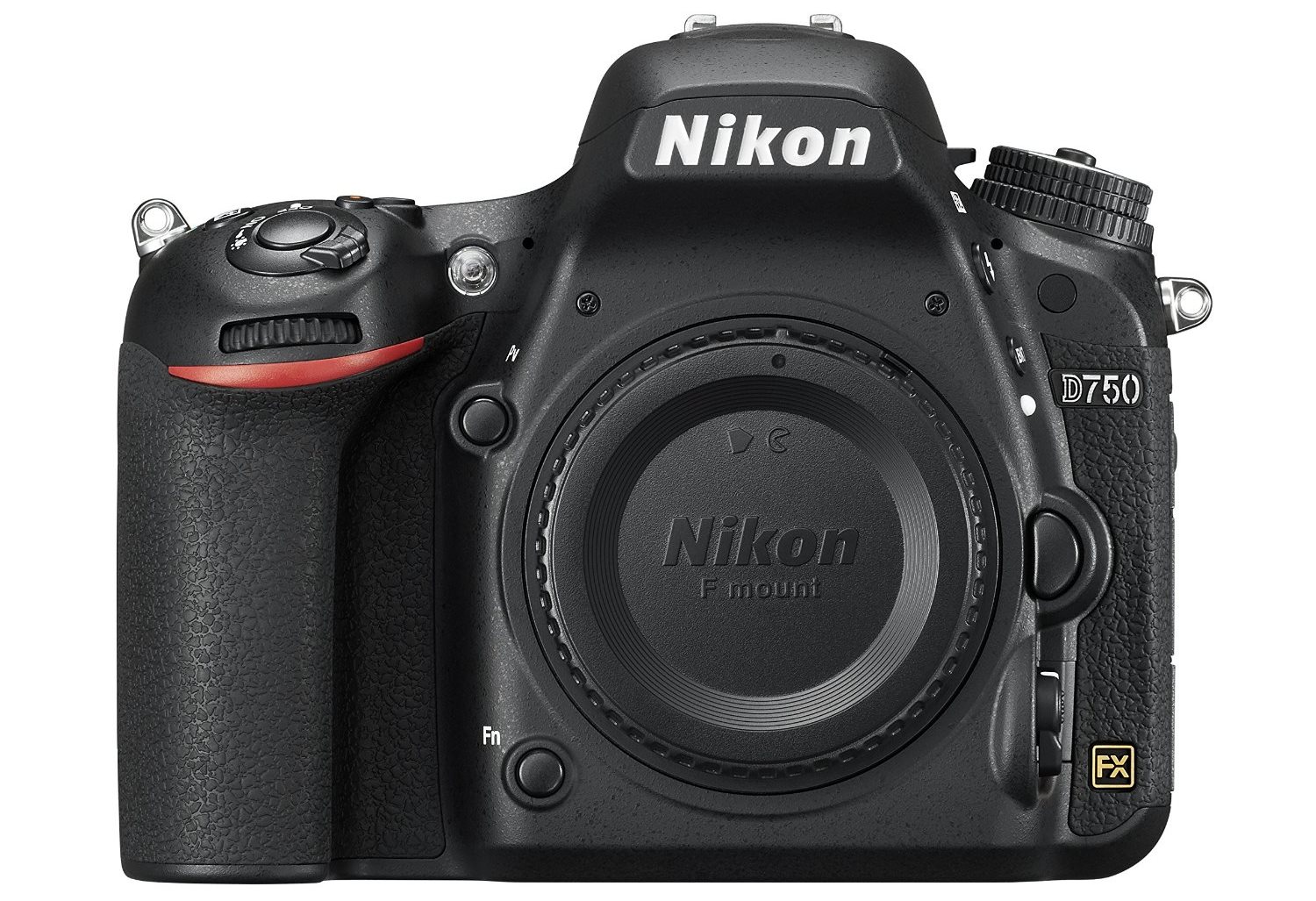 Real estate photography camera settings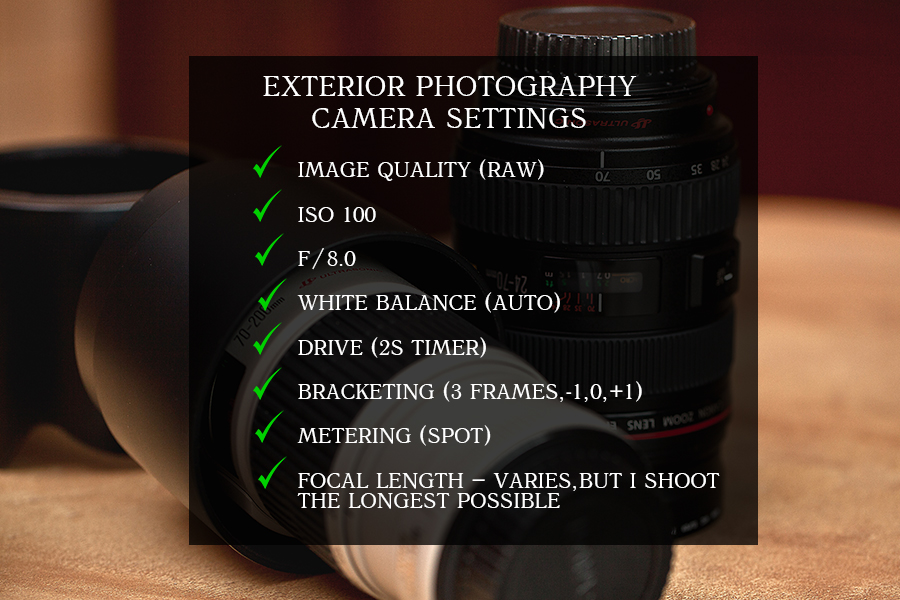 There's a few different options. If you can't catch anything about real estate photography equipment and photography or photo editing or any of that, I would advise you working with the embody, the in-camera HDR option. It is simple for those who just trying to find out how to become a real estate photographer, and you will have decent results. It's not very qualified if you are going to have a pretty good result, choose this option. The camera is going to blend three exposures together automatically for you. That's probably the basic of the basic that you could use if you didn't have any time.
If you know photography a little bit, set up the camera to bracketing shots. It means is that you can make the camera take a picture at 0, -3 or +3. So you're getting a wide range of lightning situations for each image. When I take -3 so it's going to be dark inside but the windows will be crisp, if I use 0 it's normal condition, but if I put +3, it gives me a very nicely exposed image on those really dark images in the image. So you can break them into Lightroom or any real estate photo editing software, use and blend those three together and get a perfect photo for editing.
The ISO settings that I would recommend is AUTO ISO and have a range of 100 to 400. If you have more than 400, you start to have a bit of noise and grain, so I definitely wouldn't recommend going much higher than that unless it's a super dark room, it's night, and it's a very long exposure.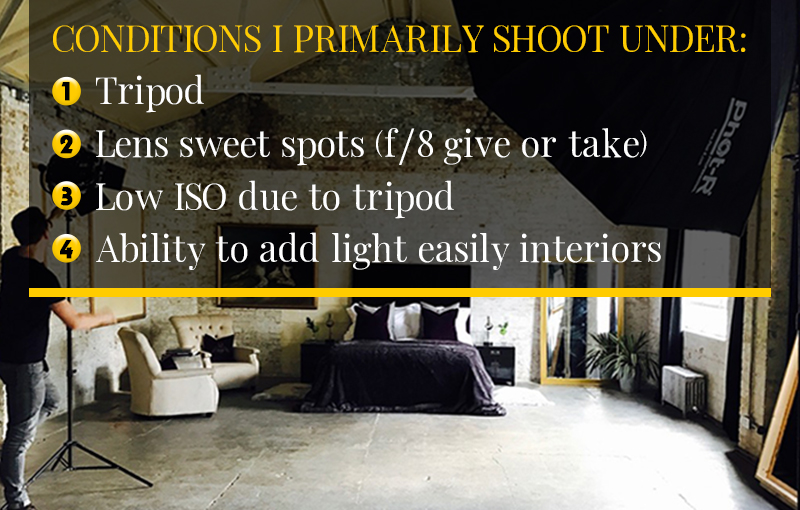 The Aperture that I've noticed to work pretty well for the most wide-angle lenses is f/8. It's a good setting for just your general real estate photography. If you go too low like 3.5 through your camera – it's gonna be sharper in the middle, and the outsides will be softer. If you have f/8, it's a good setting with not a super long exposure, so it does let light in.
Changing Shutter speed for real estate photography, you should consider the amount of natural light. Optimal choice is the speed between 1/60 and 1/2 a second. See the camera settings for indoor photography I frequently use on the picture below.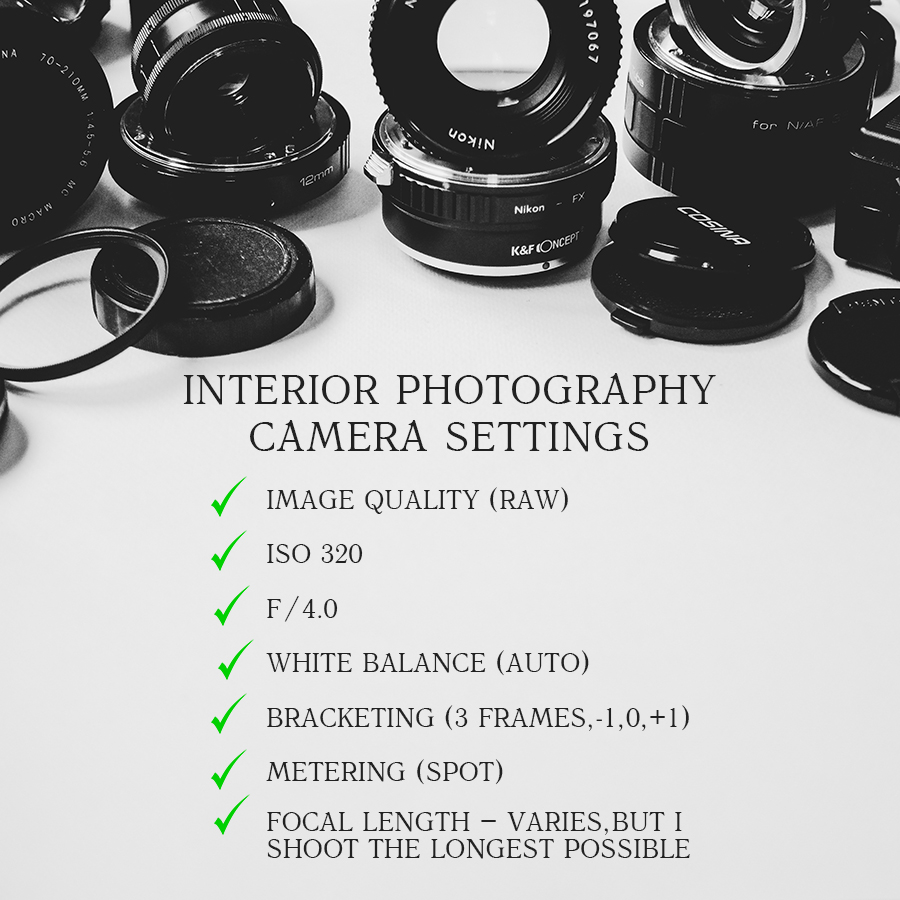 Best lens for real estate photography
It would depend on the kind of camera that you're using. Under the following conditions, full frame and crop are essentially the same. Photographers like to zoom into their photos but clients really don't do it. I'm laughing when see examples in the Internet about how the best lens for real estate photography crop sensor has just totally less quality than the full-frame. Clients are never dropping you because you shoot crop, and you're never gaining clients by shooting full-frame. When you compare the images, look at them like your clients will, don't zoom in, because your clients aren't.
Full Frame Lenses
1. Sony SEL1224G 12-24mm f/4-22 (around $1500)
SEL1224G has a relatively small level of geometric distortion. The level of chromatic aberrations can also be described as very low. Among the advantages of this model is also fast autofocus, a protected case, a relatively small size and weight, and the presence of a programmable button on the case. SEL1224G is best Sony lens for real estate photography.
2. Canon 10-18mm f/4.5-5.6 EF-S (around $300)
Recommended to use both for both photo and video. It is the one of the best Canon lens for interior photography and architectural photography, which surprisingly unites small size, excellent quality, optical stabilizer, new technologies (silent drive STM) and a very attractive price in itself.
3. Canon EF 11-24mm f/4L USM (around $2400)
Yes, the price of Canon EF 11-24mm f/4L USM is definitely high. I recommend it primarily professional photographers for technically complex types of photography (architectural, interior, landscape), where it is essential to maximize photography quality at the maximum viewing angle. If you need the best lens for interior photography for fashion publications– Canon EF 11-24mm is your right decision.
APS-C - the best lens for interior architectural photography

1. Sigma 10-20mm F3.5 Ex DC HSM (around $420)
The two-time ultra-wide-angle lens offers excellent wide-angle shooting capabilities both indoors and outdoors. Even taking into account the crop factor, its range of focal lengths covers the most commonly used wide-angle values from 15 to 30 mm. While mastering architecture and real estate photography, this high light-output ratio makes shooting in cloudy weather simple. The field of view varies in the range 102.4º - 63.8º (depending on the version), which allows you to get an exaggerated perspective.
2. Tokina 11-16mm f/2.8 DX II (around $400)
It is one of the best lens for real estate photography with crop sensor. This lens is an absolute must have for those, who are looking for a wide-angle lens with a croped matrix.
3. Nikon Nikkor 12-24mm F/4 G (around $1.200)
New features of wide-angle shooting are provided by this lightweight and small-sized Nikon Nikkor 12-24mm lens. Due to the optical scheme with elements of low dispersion glass, which very qualitatively suppress chromatic aberration, and also three aspherical lenses, which help to minimize distortion even at the edges of the image.
Best flash for real estate photography – How to choose proper lighting equipment for real estate photography

Real estate photography lighting is tricky. Flashes do help you capture a much better detailed color rich image with less shadows. Apply proper real estate photography flash setup and make decent photographs of interiors.
1. Yongnuo 560 III (around $65)
It's not recommended to use automatic flashes for this photographic genre. All you need is a good manual flash. This one is a great fit. It's really affordable, so you don't have to worry about losing or breaking it. But even though this flash is cheap, it's very powerful and easy to use at the same time. It has become an integral part of my interior photography lighting setup.
2. Canon Speedlites (around $260)
It's no secret, that using speedlights for real estate photography is very practical. Small and highly portable Canon Speedlites is the one flash real estate photography that I bring along to every shoot. Sometimes you need to capture a small room or need a little bit of light in the dark space – this flash will be useful to reduce your photo editing.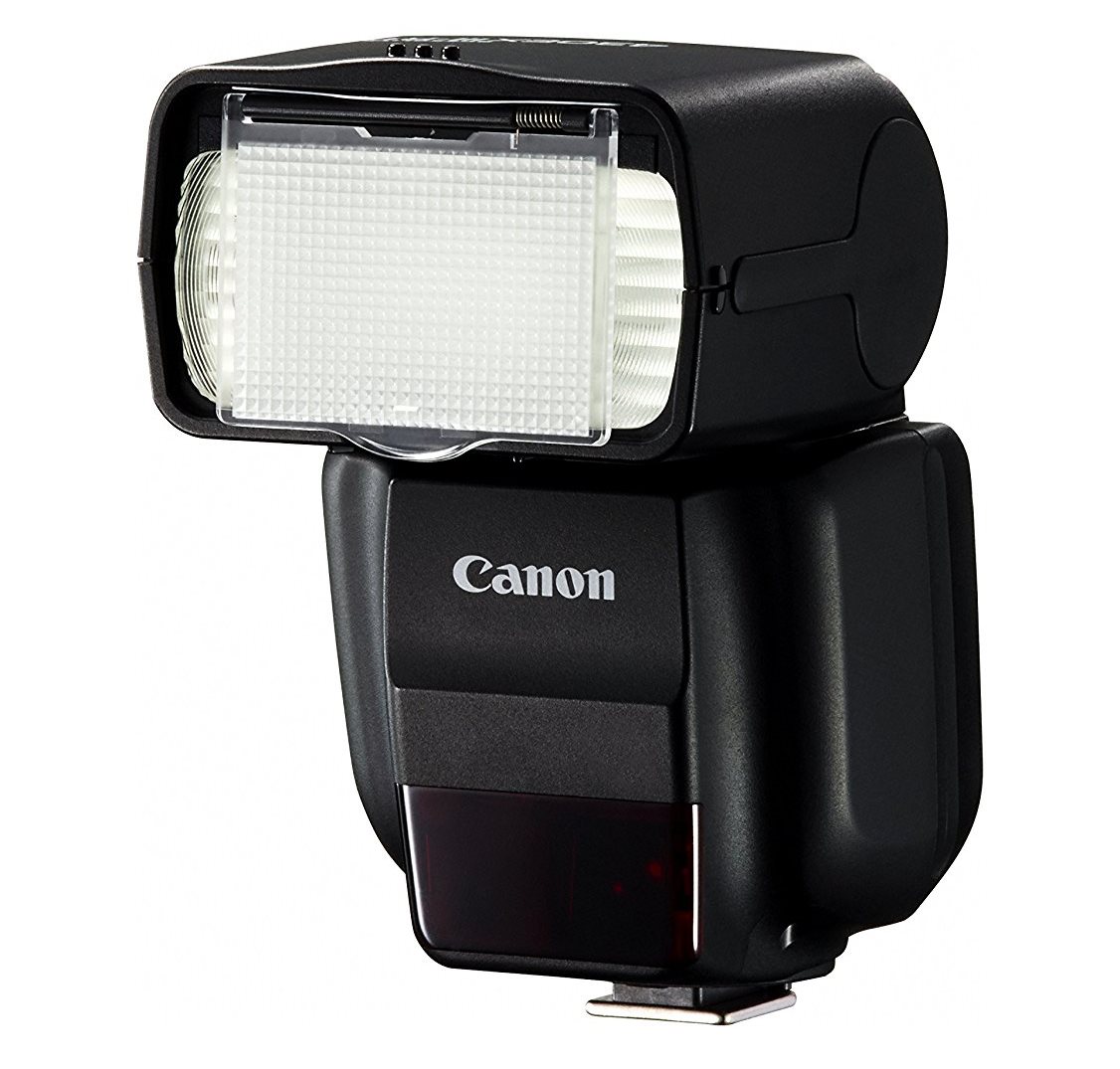 3. Profoto D1 Air 1000W/s (around $1500)
Profoto is compact, relatively light weight, has the air remote and plenty of other practical features. You can use this really best flash for real estate photography in combination with other equipment and real estate photography lighting techniques for better outcome.
Additional real estate photography equipment
Real estate photography tips techniques about tripods
You should have a tripod because of stability. The next benefit is that it slows down your workflow – you can think about composition, walk around the territory and think about a perfect angle, contemplate the scene, the light and the settings first. You don't have to buy a carbon fiber one, you can even get a cheaper Manfrotto which is still and solid. You don't need to attend real estate photography classes to understand that using tripods in the crowded place, e.g. when you take architecture photos, is not always appropriate.
1. Manfrotto 161MK2B Mk2 (around $450)
It's a pro-level piece of kit, that weighs a hefty 7,5 kg. So, that's is not a tripod to travel with. It's maximum height is 2.6-7 meters and minimum - 44 cm. It is most suitable for jobs that include shooting high buildings. It provides a steady platform for a camera and it's maximum load capacity is 20kg.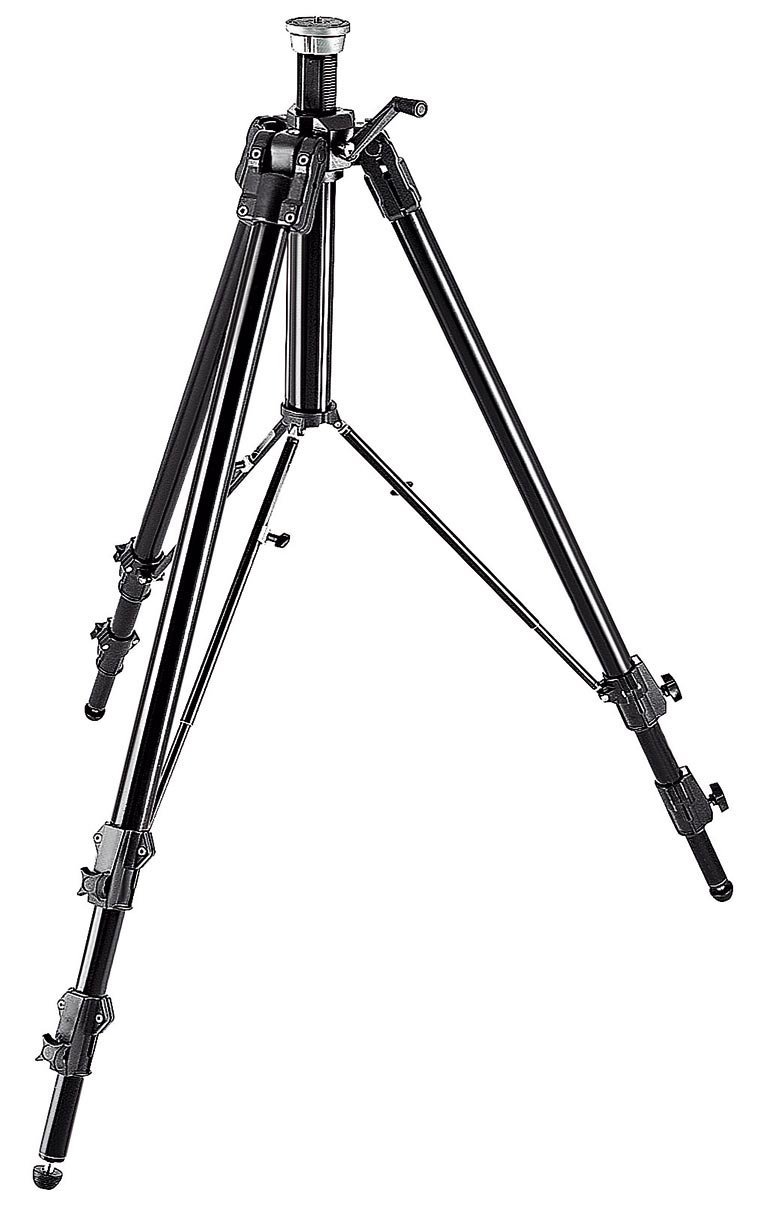 2. Manfrotto MKCOMPACTACN-BK (around $35)
This tripod is a great fit for either realtors to take real estate and architectural photos or photographers. It is perfect for lightweight DSLRs or for shooting videos. It's advantages are low price, quick release system, very easy to set up. It's also a compact and inexpensive travel option.
Drones photography demands real estate photography certification

Keep in mind that it's not a full comparison of everything that's out there, that's just what I see. First thing you need to do is to have your FAA part 107 license – the real estate photography certification before you do anything commercial with a drone. It does include real estate listings, you can get fined up to $11000 if you are doing this for real estate listings without part 107. Here you'll read about two drones review. The first drone is cheap and designed for beginners who want to try this style of property photography, the second one for those who want to produce professional bird-eye shots and videos.
1. DJI Spark (around $700)
The video quality of the DJI Spark is 1080 at 30 frames per second. The picture quality is 12 megapixels, the battery life is about 16 minutes which is kind of short. It does have some obstacle avoidance, it's very lightweight so it's not very good on windy days, but it is extremely compact and easily transportable.
In my opinion, it's ok for an agent to use on occasion. The picture quality is pretty good, but the video quality isn't the best. The limitations are basically, that it's really lightweight, and it is only a two axis gimbal. When you're flying and tying to a side-to-side shot, the picture is going to tilt and it won't look very good or professional. I would not recommend this drone as a real estate photography business, only to decide: do you need it or not.
2. DJI Phantom 4 (around $1000)
The video quality is 4K at 60 frames per second, the picture quality is 20 megapixels, the battery life is 30 minutes. It has five directional obstacle avoidance, and it also has a 3 axis gimbal. It's an awesome camera with good video.
What gear can increase your real estate photography income?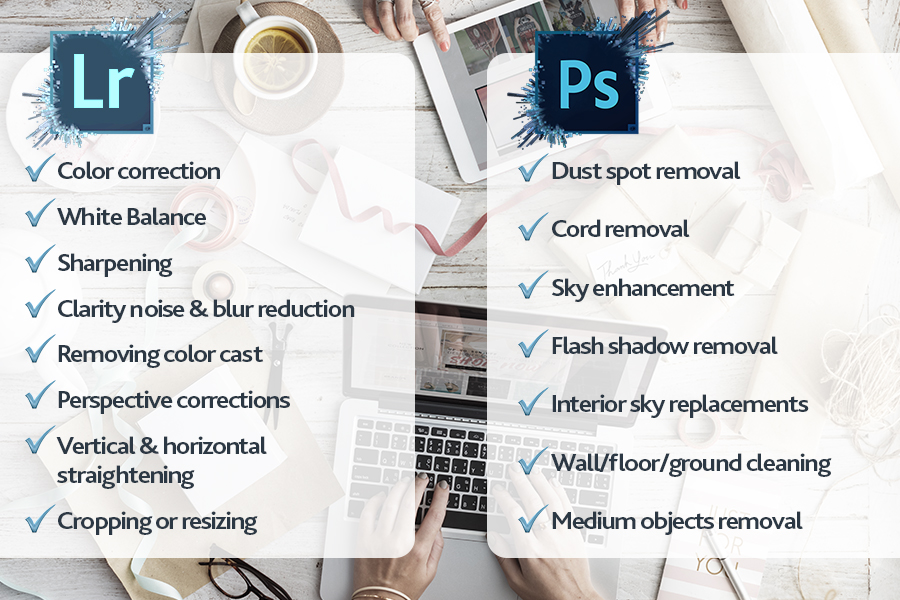 Real estate photo editing can be made in two programs – Lightroom and Photoshop. The choice of the software depends on the adjustment complexity you need to do. Adobe LR is good for fast color correction, noise and blur reduction, making vertical or horizontal straightening, resizing. If you need deeper photo editing as lawn retouching, sky enhancement, object replacement/removal, wall or floor cleaning, etc. or looking for the best HDR software for real estate photography – use Adobe PS.
In most reviews, you will be advised to have along with you such stuff as black cinefoil, color correction gels, swivel umbrella adapters, expensive sand bags, and other equipment that, in fact, you will need only in rare cases for one or two photos. I mentioned the real estate photography equipment that proves to be the best for beginners.
Do you like the article? Please feel free to share it via your social accounts.
---
Pay attention this photography blog which does not require credit for the pictures and photo post production examples listed here . All photographs used in the article are only copyright to their respectful creators . These shots posted as a big admiration of portfolio and photo retouching talent the experienced rt masters have . If you found the photo on this post that is yours and do not want to be promoted on our website , please do not hesitate to write us via online chat on your right and it will be quickly deleted .
---
Rate the article!
The article's rating:
---
You comments or questions are welcome; please share your opinion on the topic.
Use Facebook:
Use Disqus: