Christmas photo ideas bundle from FixThePhoto team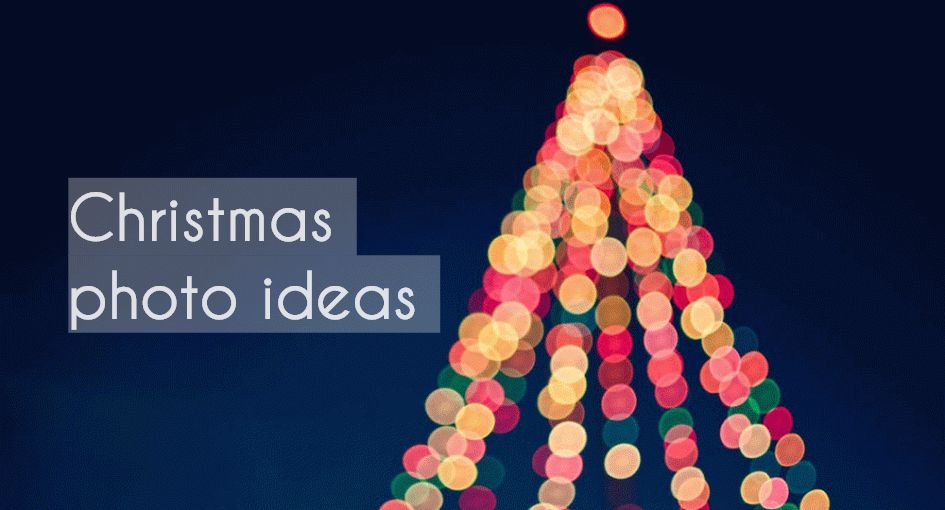 Christmas photo ideas bundle from FixThePhoto is a support for any photographer this holiday season. The plenty of new creative Christmas card photo ideas, bright backgrounds and unusual poses are collected for you right in this article. We all prepare in advance for the celebration of Christmas, so you should pay special attention to the preparation of a Christmas photo session, because it requires appropriate decorations, harmonious appearance and an adjusted portrait retouch.
Today we will look at a few creative ideas for photoshoots for Christmas, namely for group photos and for loving couples, family Christmas photo ideas, ideas for wedding, portrait, fashion, events photo sessions and child Christmas photo ideas. Draw inspiration and put into action these ideas.
Family Christmas photo outfit ideas
Proper and harmonious clothing for all family members plays an important role in applying funny Christmas photo ideas. The unity of the family will be more expressive, if everyone is dressed not just tastefully, but in the same style. Customers can change their clothes, but the main thing is that their wardrobe fits well with the interior of the photo studio, where you will photograph them.
There are several classic color solutions and family Christmas photo ideas:
1. Classic combination white + red + green
It is not necessary that these colors are in the clothes, but the green can be a spruce in the studio. Red is better to use as an accent.
2. Another popular and winning combination of colors
For Christmas family photography: bright white with milky, pale pink, beige, gold, silver or blue. In this case, if spruce is used, it should not be bright green, but better white or silver color.
2. Home pajamas
Parents with children are especially sweet in pretty Christmas pajamas with deer, snowmen or snowflakes. The main thing: pajamas should be in one style and combined with the background. The same option can be used for the child Christmas photo ideas.
3. Snowflake
Let members of the family go head to head and make a snowflake in white or blue clothes, here is an example.
4. Snow and gold
White with gold is also a winning and classic combination. As accessories, you can use gold Christmas balls and garlands and make perfect outdoor Christmas picture ideas real.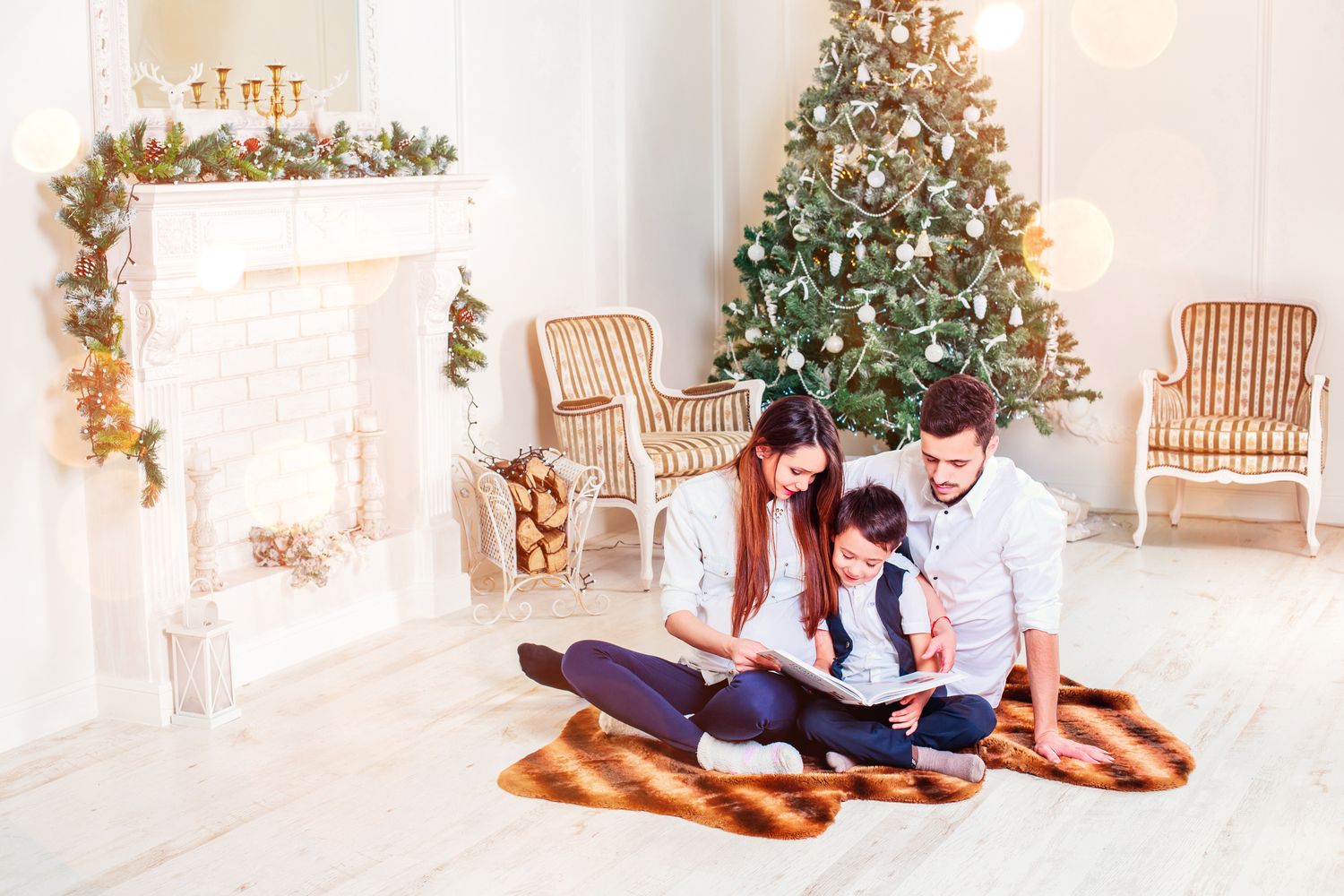 5. Vintage style
Use red, brown, beige and dark green tones. The background can be a wall of dark wood. Decor: antique Christmas toys, rocking horses, vintage postcards, pillows with embroidery.
6. Scandinavian style
The main color of such photography will always be white. It can be diluted with beige and red, sometimes blue. With this decor and background, knitted in one style, cozy sweaters with an ornament of deer or snowflakes, as well as discreet clothes made from natural fabrics of calm colors are appropriate.
7. Classics and chic
You can offer customers to make a classy photoshoot where women can wear any elegant beautiful dress, and a man wearing a tuxedo, children should be dressed appropriately by parents.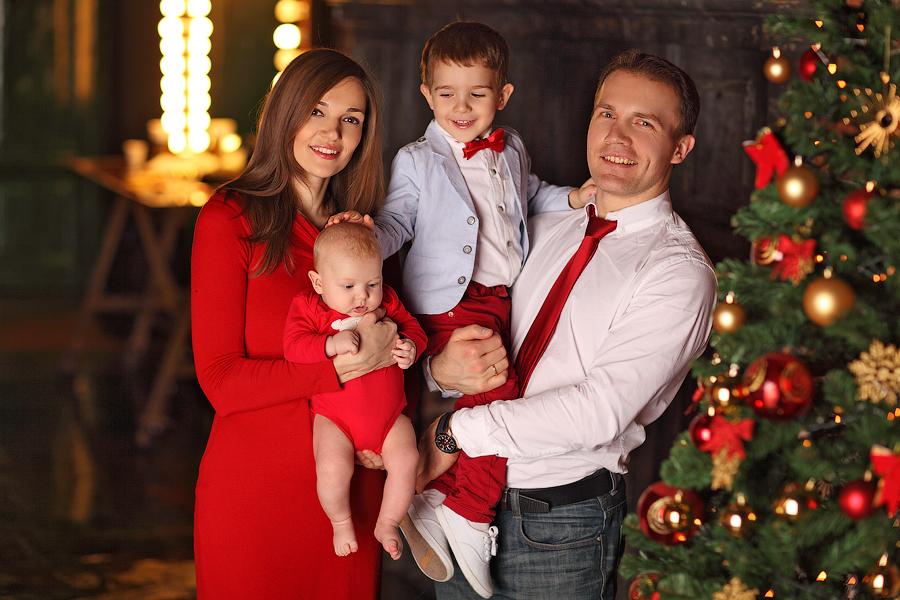 8. On the street
The main attributes of the winter photoshoot on the street will be mittens, warm identical scarves and hats, winter boots or Ugg boots; you can take your pets with you.
10. The crazy, the merrier
Try to build some funny photo, for example as in this article "Before and after family photos style", only at the same time use the Christmas attributes.
Children's Christmas photo shoot tips
Particular attention should be given the organization and arranging of a children's Christmas photo session, because, the smaller the child, the more comfortable the conditions for photography should be.
Tip #1
First of all, you need to find contact with the child before offering children Christmas photography ideas. You can offer him to play with some New Year elements of the festive location. The more unexpected the pose and the emotion of the child can be, the better.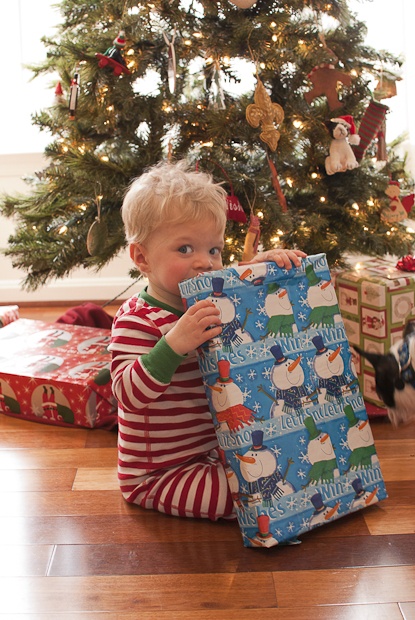 Tip #2
Discuss the dress of the child with the parents, these can be traditional Christmas outfits (pajamas, suits, etc.) or vice versa, fancy dresses, details of which you can find in one thematic photo session "Halloween photography ideas for children".
Tip #3
Kids can be played with lights or toys these are the most popular child Christmas photo ideas, because as a result such photos turn out to be beautiful and easy.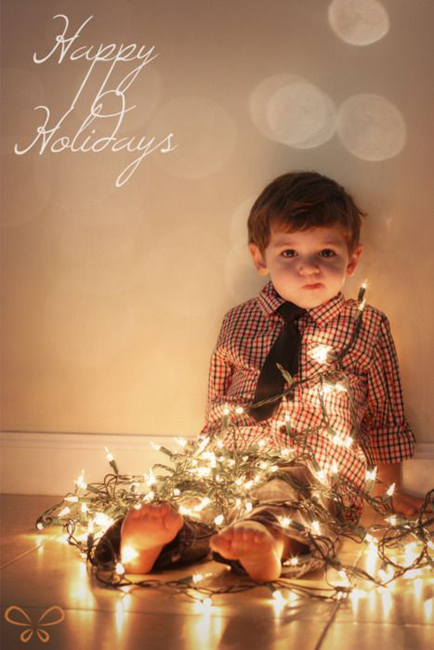 Tip #4
For a single photoshoot, the child can sit on a chair, lie on his back or stomach, hide behind a Christmas tree or boxes, throw in the snow artificial snow or silver tinsel, hug a big plush toy, etc.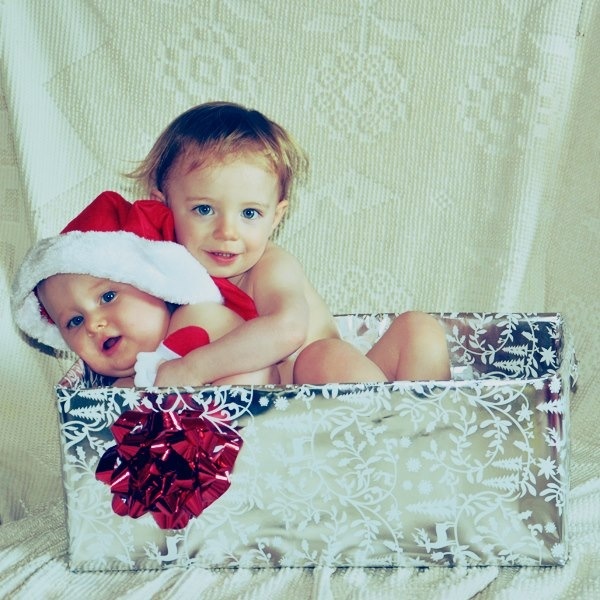 Tip #5
As children Christmas photography ideas, you can use soft gift boxes, a sleigh with a blanket or a basket where you can put sleeping babies or put older children. The main is safety and absence of a bright flash.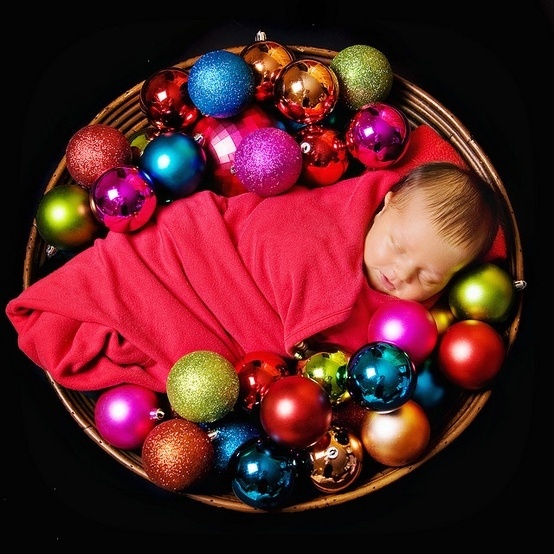 Christmas picture ideas for wedding
The combination of two bright events should not steal the show. The bride's dress and groom's costume must have Christmas elements and attributes, or the photograph should be taken on the appropriate background.
Option 1. Christmas card
Young marrieds can be photographed for a postcard, using the Christmas card picture ideas, which can then be sent to friends and relatives or to make the invitation to the wedding in the Christmas version.
Option 2. Walk in the forest
A wedding photographer can offer a newly-married couple to take a picture in the forest or in an open area where beautiful staged photos that will decorate any family photo album will be performed.
Option 3. Surprise
Talk to the man of the couple, maybe he just wants to make an offer to his lover, so this Christmas photo session can be an excellent pre-wedding photography.
Option 4. Details
As Christmas photography prop ideas, you can take a bouquet of cones instead of an ordinary bouquet of brides, in the decor of a studio or a hall for celebrating you can use all the Christmas attributes, and bridesmen can be dressed in red dresses or have red bows that will a reference the wedding ceremony to Christmas.
Option 5.Contrast photos
Your customers will surprise all your friends, and you will decorate your portfolio if you take a Christmas photo session of a married couple on exotic islands, where they can celebrate not only Christmas, but also their honeymoon.
Christmas picture ideas for couples
Ideas for posing, clothing and choosing a place for loving couples are closely intertwined with ideas for wedding photography, as the goal is one to capture love and the Christmas atmosphere.
1. Presenting gifts
Capture young people at a time when they give each other gifts and open them, the emotions of joy and delight should be imprinted.
2. Kisses
Delicate and sweet kisses against the background of Christmas trees, snow or wreaths there is nothing nicer.
3. The legs of lovers
One of the most popular Christmas picture ideas for couples in Instagram is when in the frame only feet on the background of a fireplace or a Christmas tree, Christmas socks with deer or winter patterns can be worn on their feet.
4. In nature
Let the loving couple warmly dress, stock up with cocoa in a thermos, take a blanket, and go with them out of town or to the park, where you can draw lovely cadres in the arbor and in the country to light a fire and combine cold weather with warm loving feelings.
5. Effect in motion
Tango together on the background of flashing lights and garlands. What can be more beautiful?
Christmas photo ideas for events and parties
We advise not to take photos on the background of a buffet table and a festive table, but also against the background of a large number of flickering lights and garlands, as this will give undesirable glare in the photograph. But we offer you some idea for building a more winning frame in the conditions of a party or a New Year's office party.
#1. Group photography
Try to perform one large group photo; if a large number of people, then we suggest making separate group photos, for example, in different locations or angles.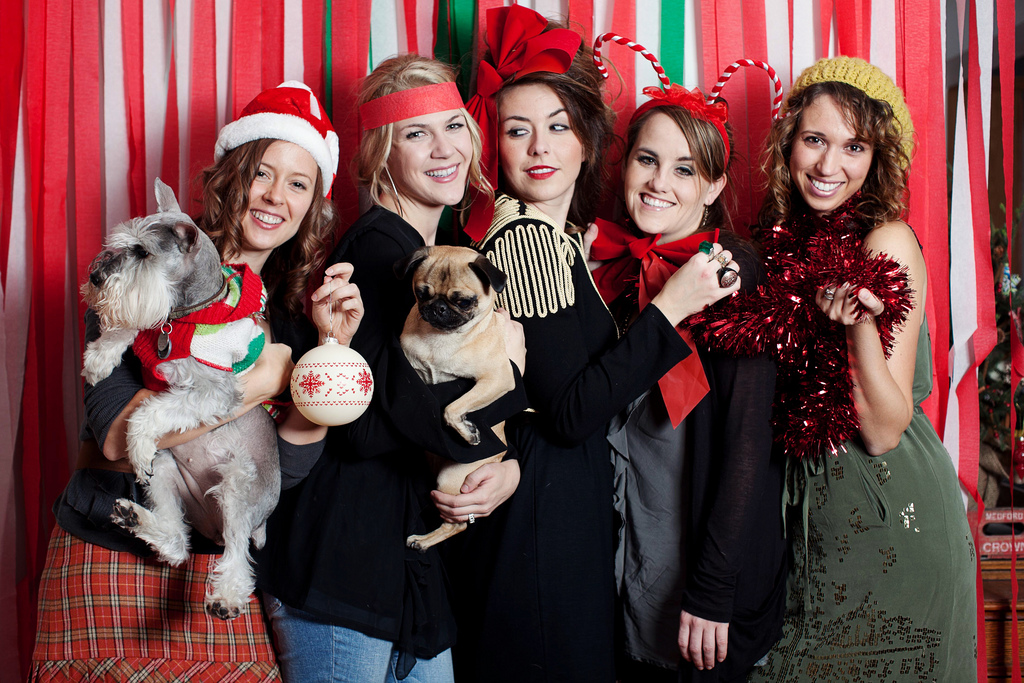 #2. Glasses of champagne
Invite all guests to take full glasses of champagne and raise them up, proclaiming a toast.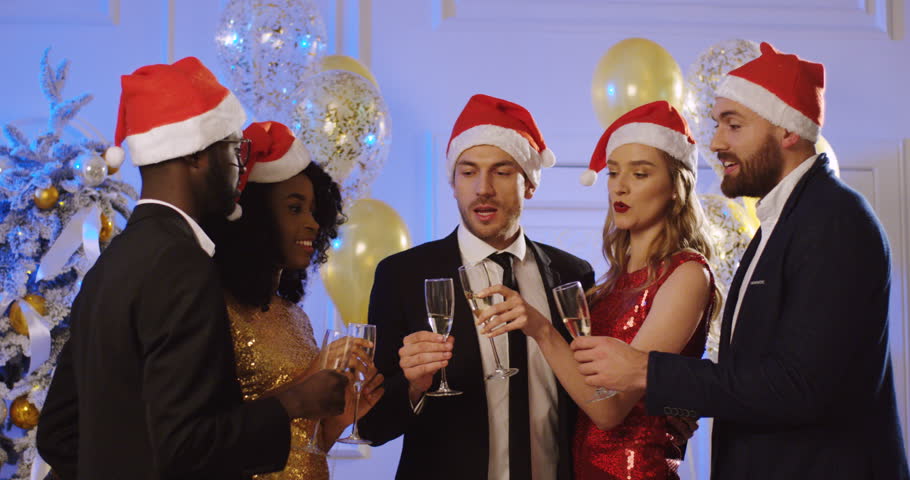 #3. Masquerade
If a party or event has a thematic character, then everyone will be in suits and masks, as in the version of children Christmas photography ideas, then it will be more interesting to capture such mysterious and festive photos as group ones and singly.
#4. Fireworks
Any holiday is accompanied by a salute, so you can make a few frames against the background of fireworks. Darkened photos can be easily corrected using photo color correction services.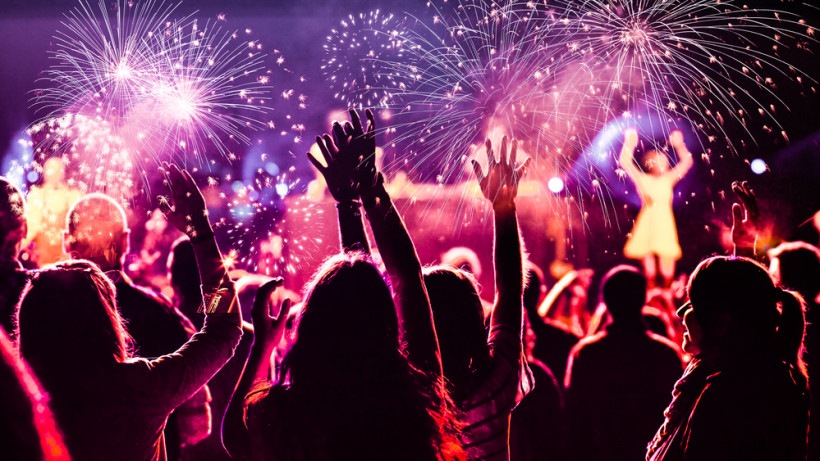 #5. The Magic Ball
Everyone knows that a round glass ball gives a very funny reflection, like a crooked mirror. Arrange the photo session by taking pictures through the ball. It is better to fool around during photoshoot, and so funny photos can at any time cheer up!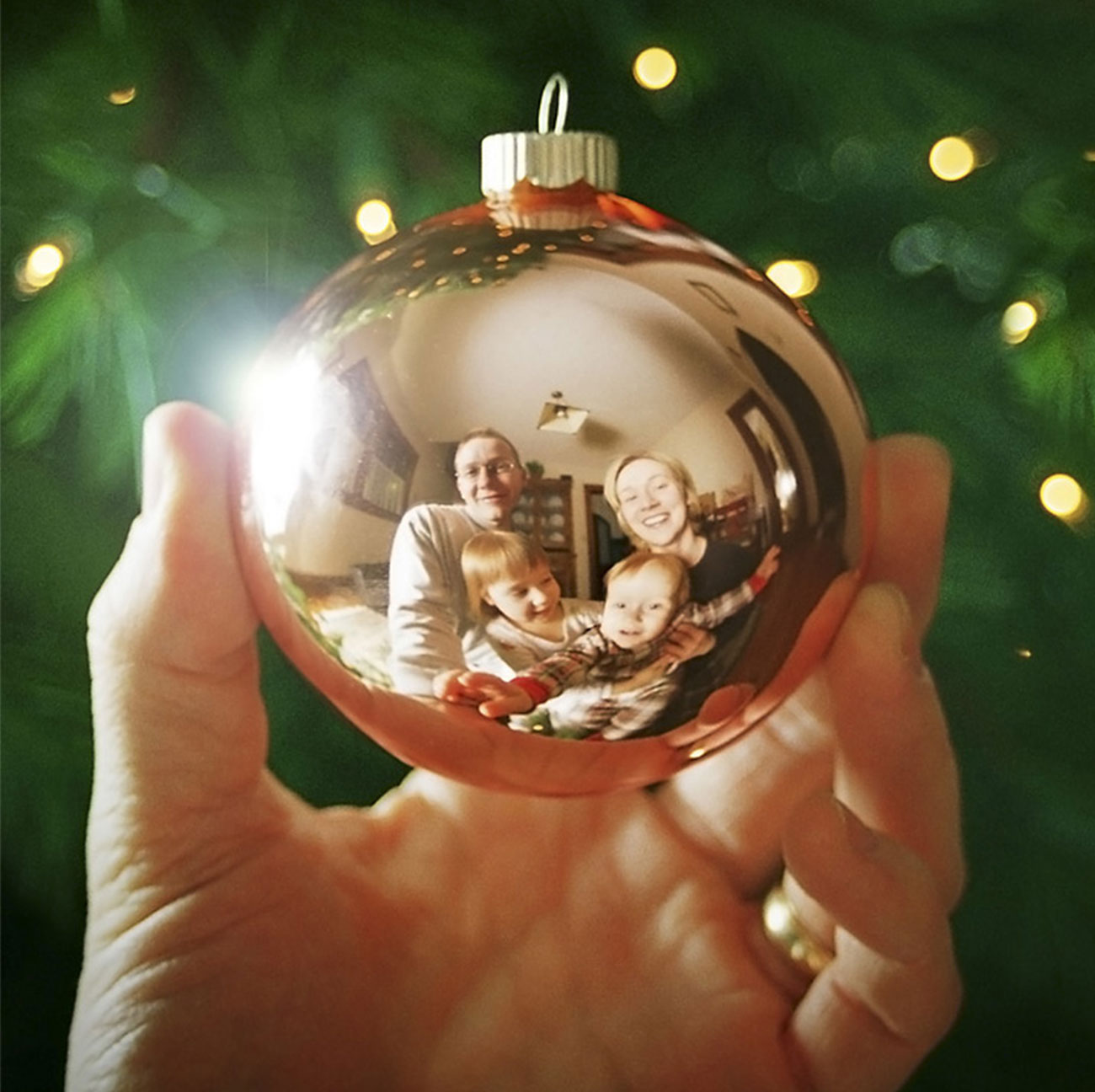 Group Christmas picture ideas
In this case as in the options with family photography and photography for events a group of people must be captured in the frame. Therefore, the more people, the more correct it is to place them in the cadre. Let's look at a selection of options for how to make unusual group photos:
1. Star shape or snowflakes
You need to take pictures from the top of the page to view the shape, as in the example of family Christmas photo ideas.
2. As in school
Depending on the number of people they can be lined up: the top row is on the bench, the second is just standing, and the bottom row is sitting on the bench. Can be boldly used Christmas attributes, backgrounds or thematic costumes.
3. Snowman
If the weather allows, then go all out and start making a snowman, you can capture the process and several final photos.
4. All go to the Christmas tree!
Go together on a city tree or the largest Christmas tree in the mall! Dance and do not forget to take pictures.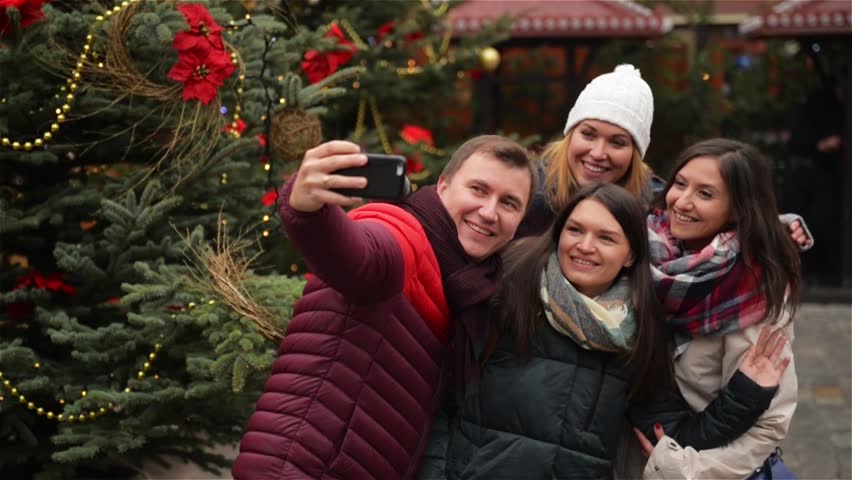 5. Skis or ice skates
Suggest a group of your models to go to the city skating rink or to the skiing center, if there is one. There necessarily will be Christmas trees or other holiday decorations, against which you can make general group photos.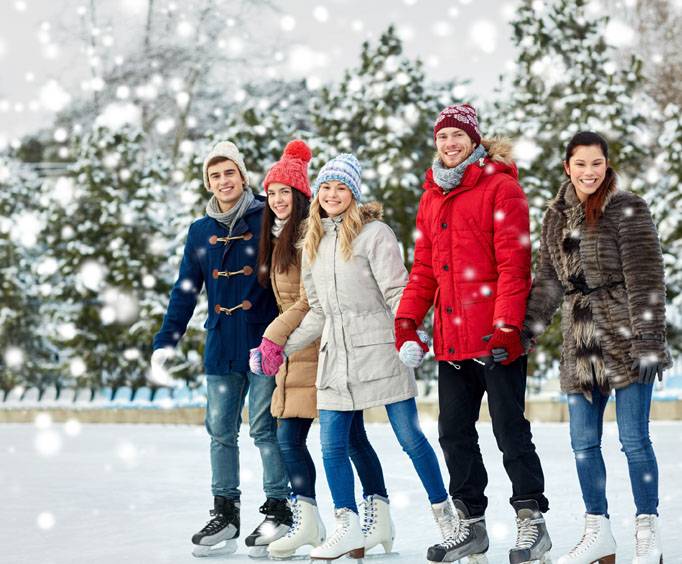 Portrait Christmas photo ideas
Here are few words about how to make Christmas portraits:
1. In the studio
Below we give you examples of Christmas photography prop ideas and how to organize a studio space or pick up a background, so you can safely set the right light and photograph portraits: full-length and close-up portraits with Christmas tree or in costume.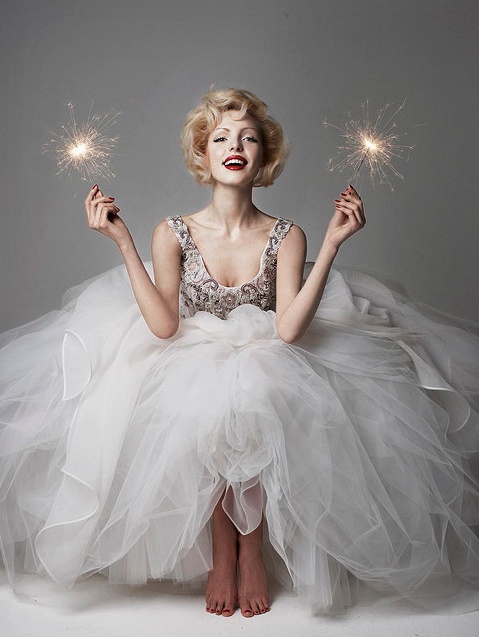 2. Snow
Suggest models to go on the street to take a snow in the hands and blow to the snowflakes scattered and a beautiful close-up photo turned out. In extreme cases, you can use artificial snow.
3. Each has its own role
Men can be dressed in Santa Claus or just put on his hat, or wear a classic tuxedo. Girls can hold Bengal lights in their hands and wear on the most elegant dresses and elegantly pose in front of the camera. The photographer should pay special attention to before and after retouch, especially if it is large portraits, which will be subsequently printed.
4. Retro style
Look at photos of your parents and your children's New Year's photos. Try to recreate the atmosphere and style of these frames and make new photos in retro style.
5. The secret of the lens
It is quite simple, and at the same time original idea. Take the cardboard, cut out a circle from the shape of the lens and cut the shape of the tree or star in the center. Now gently stick the cardboard with the help of an adhesive tape on the camera lens. Believe us, any photos will turn out to be extraordinarily magical!
Fashion Christmas photo shoot ideas
We have to mention fashion photography, because the Christmas atmosphere reigns in any industry and photography genre, the only difference is in headshot retouching.
How is better to use colors in fashion photography a photographer solves who can adhere to the traditional color combination, like in the family Christmas photo ideas, or follow the trends or create your own. The extravagance, trends of the current and future year in clothes and technologies should be skillfully combined with Christmas attributes: lights, hats, and deer and Christmas trees.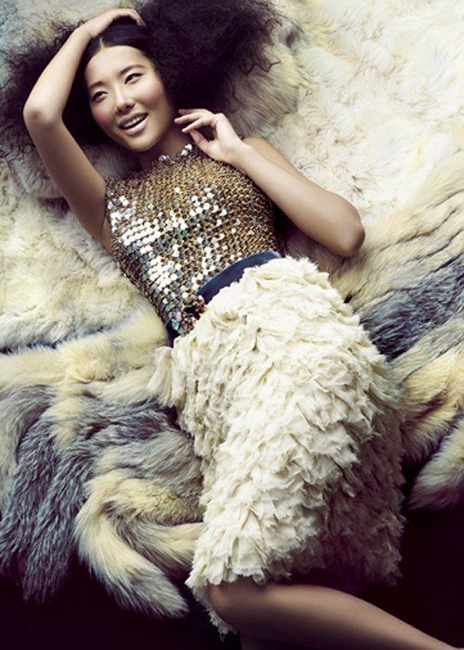 Fashion photoshoot can differ from the usual Christmas photography by level and style of photo post processing; for example, today in trend a vintage and matte look of improving photos. So follow these fashion Christmas photo shoot ideas and surprise your customers with amazing outcomes!
Christmas photography backdrops
And finally, we offer you 7 popular Christmas and New Year's backgrounds for photoshoot. They can be added during photo post production services or recreated in real form or be in the form of a photo collage, it all depends on your capabilities. All variants of Christmas photography prop ideas are offered below:
1. NIGHT IN THE VILLAGE
The model can get into an armchair and drink cocoa.
2. CLASSICS WITH A VIEW ON THE CITY
The model is located at a chicly decorated Christmas tree or on an emerald vintage sofa in a huge attic room. The main feature of the interior is a huge round window with a view of the night city in the lights.
3. GOOD OLD NEW YORK
Classic loft in the American retro style is appropriate location.
4. ON SANKS THROUGH THE FOREST
Models can be located on a cozy sofa near the tree near the snow-covered window or on the sledges in snowdrifts.
5. THE OLD CASTLE
The elegant hall of the mansion of the past centuries: at the window there is an old piano, in the corner there is a forged spiral stairs, also fireplace and Christmas tree. And in the center of the hall is a huge dining table, served for a Christmas dinner.
6. FOR FAMILY WITH KIDS
The dream of young parents is a nice cradle with a canopy, a stroller, and plush toys. In the corner a snow-white bed is an excellent option for photographing expecting mothers.
7. WINTER TALE
Photoshoot in a magical forest of paper: each tree with its own backlight. The photographer changes the light, and with it the plot of the story. Create a beautiful Christmas family photo here.
On the eve of the holidays we wish our beloved customers and readers the inspiration to create photo masterpieces and offer holiday photo editing prices. You do not have to edit Christmas photos on holidays, spend your time with family and friends, and the rest will take care of FixThePhoto team.
Do you like the article? Please feel free to share it via your social accounts.
---
Pay attention this photography blog which does not require credit for the pictures and photo post production examples listed here . All photographs used in the article are only copyright to their respectful creators . These shots posted as a big admiration of portfolio and photo retouching talent the experienced rt masters have . If you found the photo on this post that is yours and do not want to be promoted on our website , please do not hesitate to write us via online chat on your right and it will be quickly deleted .
---
Rate the article!
The article's rating:
---
You comments or questions are welcome; please share your opinion on the topic.
Use Facebook:
Use Disqus: