Halloween photography ideas for children
Halloween photography ideas are great to stimulate your imagination. Halloween is right around the corner and photographers hold their cameras in readiness. Without any doubt, each family has its photo album with children's photos. Parents, grandparents are ready to look at them for hours and show these pictures to their relatives and friends. Who doesn't want to have beautiful images of own children? Everyone tends to catch those joyful moments when his or her child is growing and becoming a personality. Children's photographing is an absolutely special category of a photography in which not everything is immediately achieved on the first take. In order to get vivid photos of children in which they look happy, relaxed and lighthearted, it is necessary to get know peculiarities and delicacies of photographic process with children. In front of any photographer the lack of time can emerge as a major obstacle for them to operate photo post production services on time. This time can be spent on the development of your photography business, attracting more clients and models, searching new creative ideas for your future artworks.
On the eve of Halloween people dress up different colourful costumes to impress people around. Children like to be involved in this process as they adore a disguise imaging that they are superheroes or other popular characters from films or cartoons. Consequently, Halloween is one of the favorite holidays among children of all ages that combine those things that children really love – costumes and sweets. In this article we are going to present various Halloween photo shoot ideas which you can apply to your works. Today multiple editing services are provided all over the world. You start to find out whose service is the best one. We are ready to demonstrate our works. See examples before and after retouch and you will be able to compare the quality with the others. There are many Photoshop manipulation ideas you should not miss. Besides, we would like to bring to your attention one useful tutorial concerning a photoshop manipulation on the theme of Halloween which you can try out.
10 Halloween photo shoot ideas for kids
One of the brightest holidays refers to Halloween due to intense colors which it is possible to see in autumn. The majority of people as well as children start preparing to the most horrible night in the year in advance. Everyone tends to have the most original costume, make-up and hair-dress. A photographer should capture the perfect images so that all the preparations won't go up in smoke.
You can use different Halloween photography ideas depending only on your desires or preferences of your clients. As you are going to deal with children you should think not only over costumes for shooting, but also a place where you're going to take photos and how the process will take place. Basically, an important speciality and at the same time complexity of photographing children is that they don't care about the final results as opposed to adults. During a photo session little models aren't supposed to sit still as the most amazing photos can be created when children are occupied in games or other pleasant activities and they don't suspect that a photographer follows them. In particular, this effect of unexpectedness helps to catch innermost feelings, inimitable gestures and spontaneity of children.
For any Halloween photography ideas you should prepare all the necessary stage props either outdoors or indoors with the aim to plunge children into the holiday atmosphere and create perfect children Halloween pictures. It can be jack-o'-lanterns, candles, witch's broomsticks, pumpkins and trick-or-treat bags, certainly, with candies to spark the interest of children. The place where you are going to shoot must be decorated in black and orange colors. If it is a park or countryside, yellow, orange, red leaves come in handy to make really colourful pictures.
Well, if you are supposed to work with the smallest kids, for example, newborners, the most simple way is to place your tiny tot near Halloween attributes or even in them, like in the photos below:
Learn how to take perfect childbirth photos in the article How to take pics of childbirth - Photographer's tips.
For children older you can apply to a face paint to add the graphic details to an image. In these cases you are able to experience headshots. Do you need your pictures to be done naturally and in the high quality? FixThePhoto provides headshot retouching services. To get Halloween images for kids skillfully created the following ideas are put forward:
1.Photograph the process of the preparations for All Saints' Eve. This means that you should go along with children to do shopping giving the opportunity to try on different Halloween spooky elements like a witch's hat, a false face or eyeballs. In this way you have the opportunity to catch children's reaction. Ask them to put on their costumes as the first dress-rehearsal before the main event.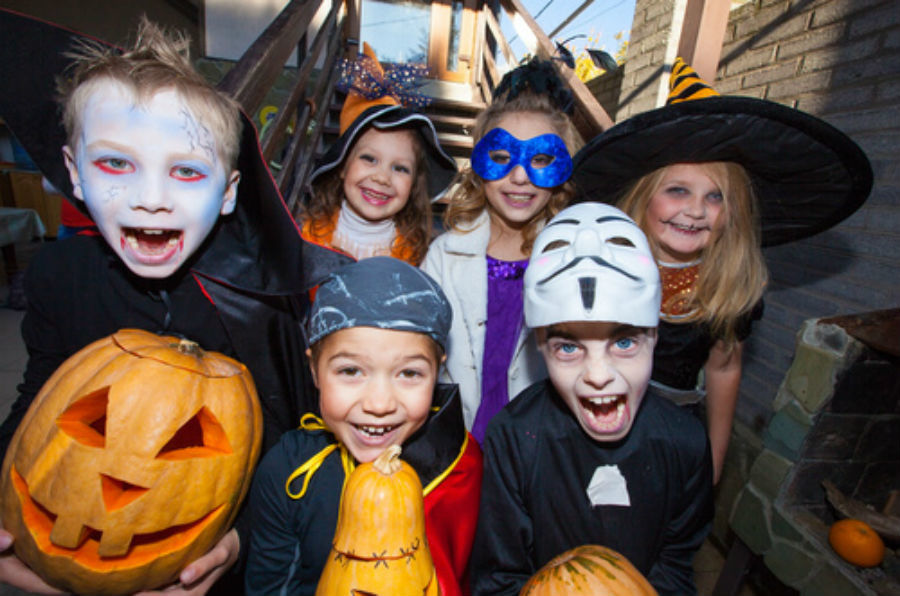 2. Request a child to impersonate or pull off a voice of that character which he or she dresses up to make natural children Halloween pictures.
3. It is better to create a natural setting for shooting so that kids immerse themselves in the real atmosphere where their characters exist. For example, a little pirate is fittingly shot on the beach or a little witch – in the woods which can be created near a house. You just have to use your imagination.
4. During the process of shooting zoom in your favorite elements of a costume or a spooky make-up. Here it is possible to work on portraits. Get learn more information about portrait retouch.
5. Reach in time to take beautiful photos outdoors before the sun goes down. With the help of golden light of the sun and the dusk light you will manage to create rich and atmospheric pictures characteristic for Halloween.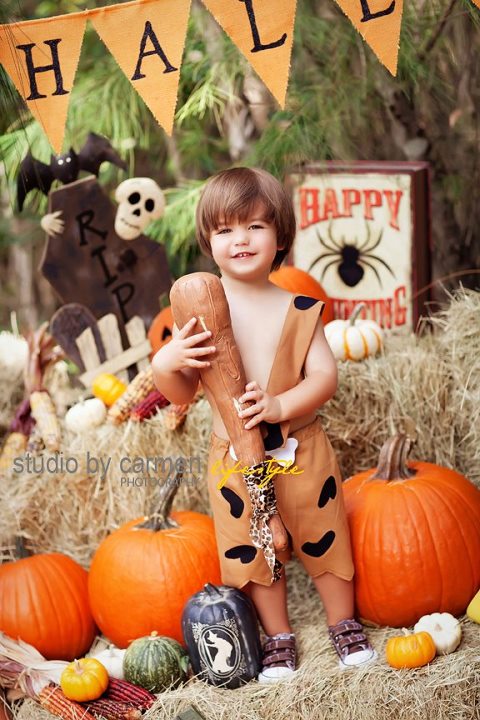 6. Don't neglect a group photo. It is always fun to gather with friends to grimace and laugh in front of a camera. You and your models take pleasure in this type of photographing.
7. Fun props are a way to make children to pose for a photographer with. Children should feel free to choose their own pose in a photo. If you are dealing with toddlers, don't forget to call for them to make them look at a camera. See more about toddler poses for photography in the article 'How to photograph children – the best poses for toddler shooting'.
8. Enhance the atmosphere in the photos by special spooky effects, for instance, a fog machine or a flame laser to increase a mystery in a picture that corresponds to the holiday atmosphere.
9. Avoid utilizing a flash in your camera. Instead of it you can apply to other natural outdoor sources of light, for example, street lights or a bonfire.
10. Experiment with colors. Not often usual colors, black and orange, look great because of poor lighting conditions. For that you can use black and white in Halloween images for kids. They add dramatic effect to children Halloween pictures. The photo color correction services concern the improvement of the light and color setting of a photo which is close to perfect.
Top 10 costumes for children Halloween pictures
Children are those dreamers who are ready to give their eye-teeth to be an illustrious character from their favorite cartoons or films. At the first stage of your preparation for shooting you should think over costumes for your models. Either parents or photographers stand at the parting of the ways, because of the variety of costumes offered in the shops. How many candies will be collected but children depends on the originality of costumes. Be in hurry to choose the best one.
For girls the following costumes are popular:
1. A witch is one of the popular Halloween photo shoot ideas whose mysterious costume is to girls' liking most. To create this image pay attention to a hairdo dishevelled and varnished and put on a dark lipstick. Another Halloween idea is Maleficent that also fascinates by its image.

2. An evil doll also gives a chance to look incomparably in a photo.
3. Cruella de Vil is a famous villain whose image is easily created. You need a black and white wig and a dress.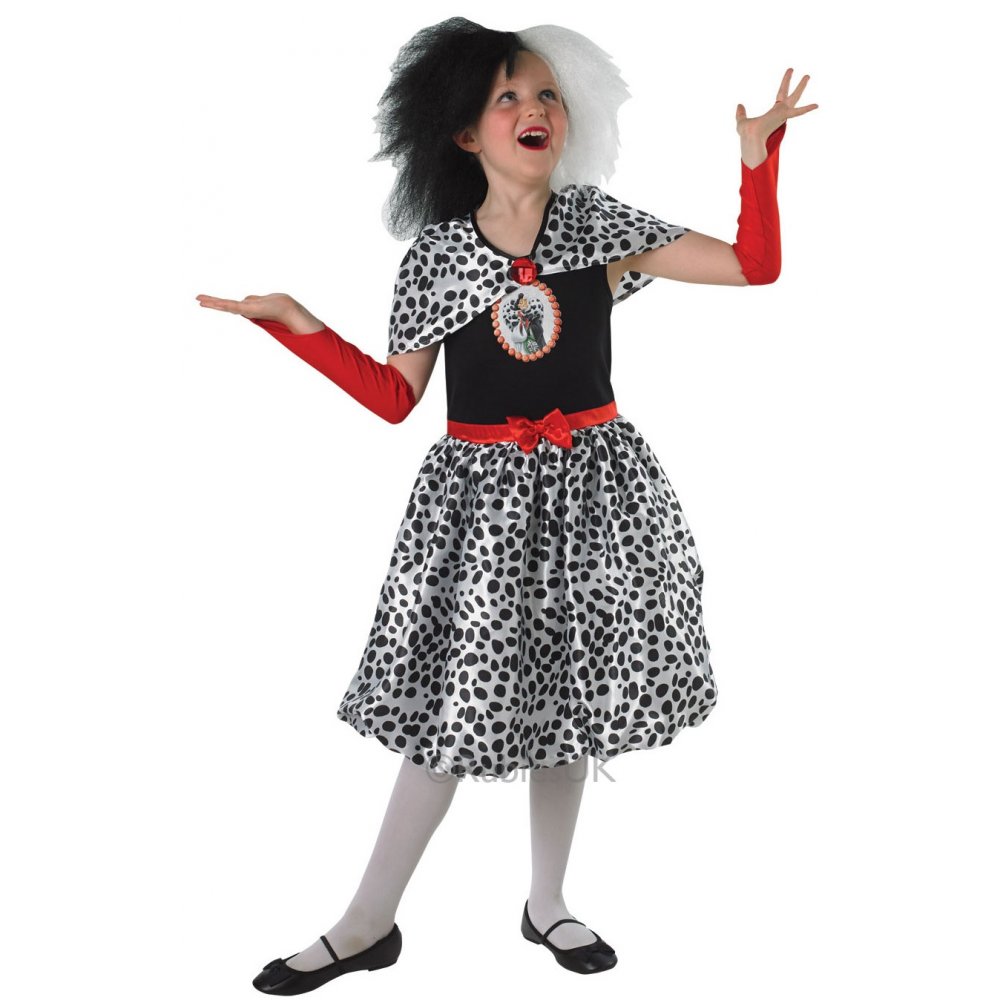 4. A princess`s costume is suitable for those who don't tend to frighten the public, but this image is designed to impress people around.
For boys the following costumes are in great request:
1. Edward scissorshands is a favorite film character of the majority. At least it is easy to remember him due to his identity. By it you are able to achieve a considerable view ability.
2. A spooky skeleton as one of the common Halloween photography ideas requires a black costume with bones.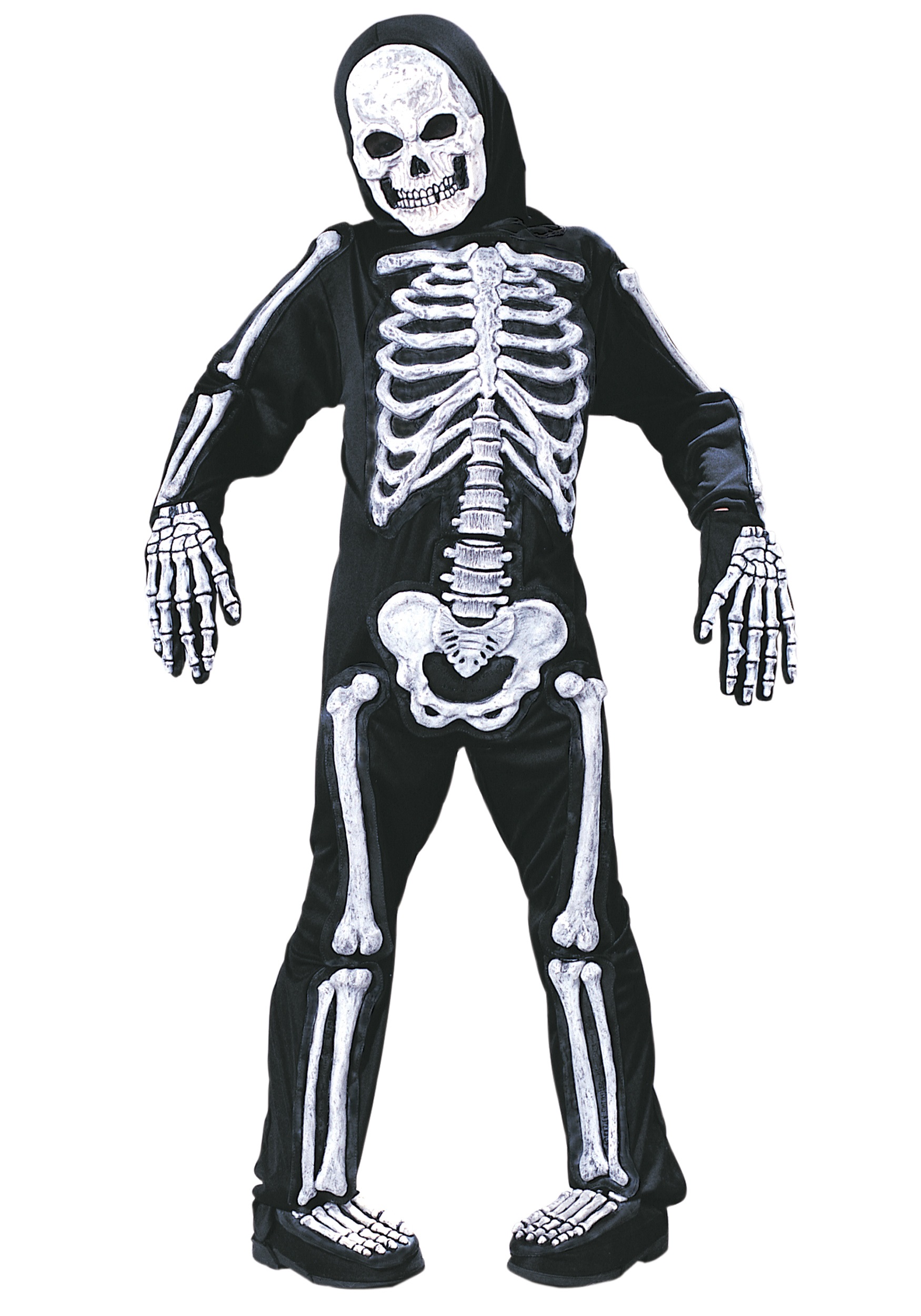 3. Charlie Chaplin and a mime are new quite original Halloween ideas for children costumes. It can be put on by those who haven't an intention to scare anybody. It is much funnier way to move to laughter.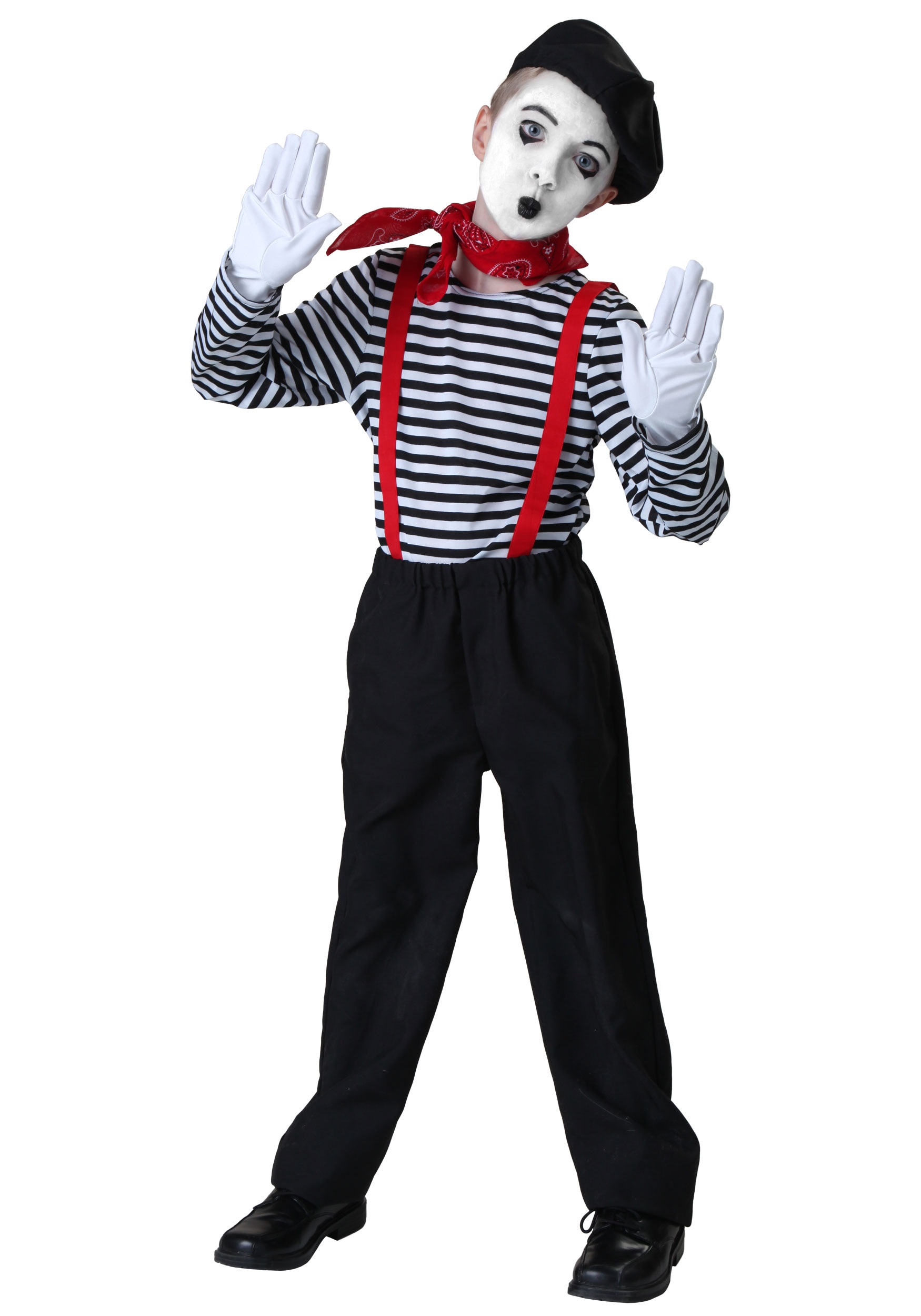 Several elaborate costumes are dressed up by both girls and boys. They refer to:
1. A pirate is a widely spread among either boys or girls in the kids Haloween pictures. They want to be so brave and venturous. Therefore, they will be happy to try on their costumes.
2. A vampire is also suitable either for boys or girls to plunge into the world of darkness. Boys are able to assume the role of Dracula. Your little model must learn to act as vampire creatures to make natural photos.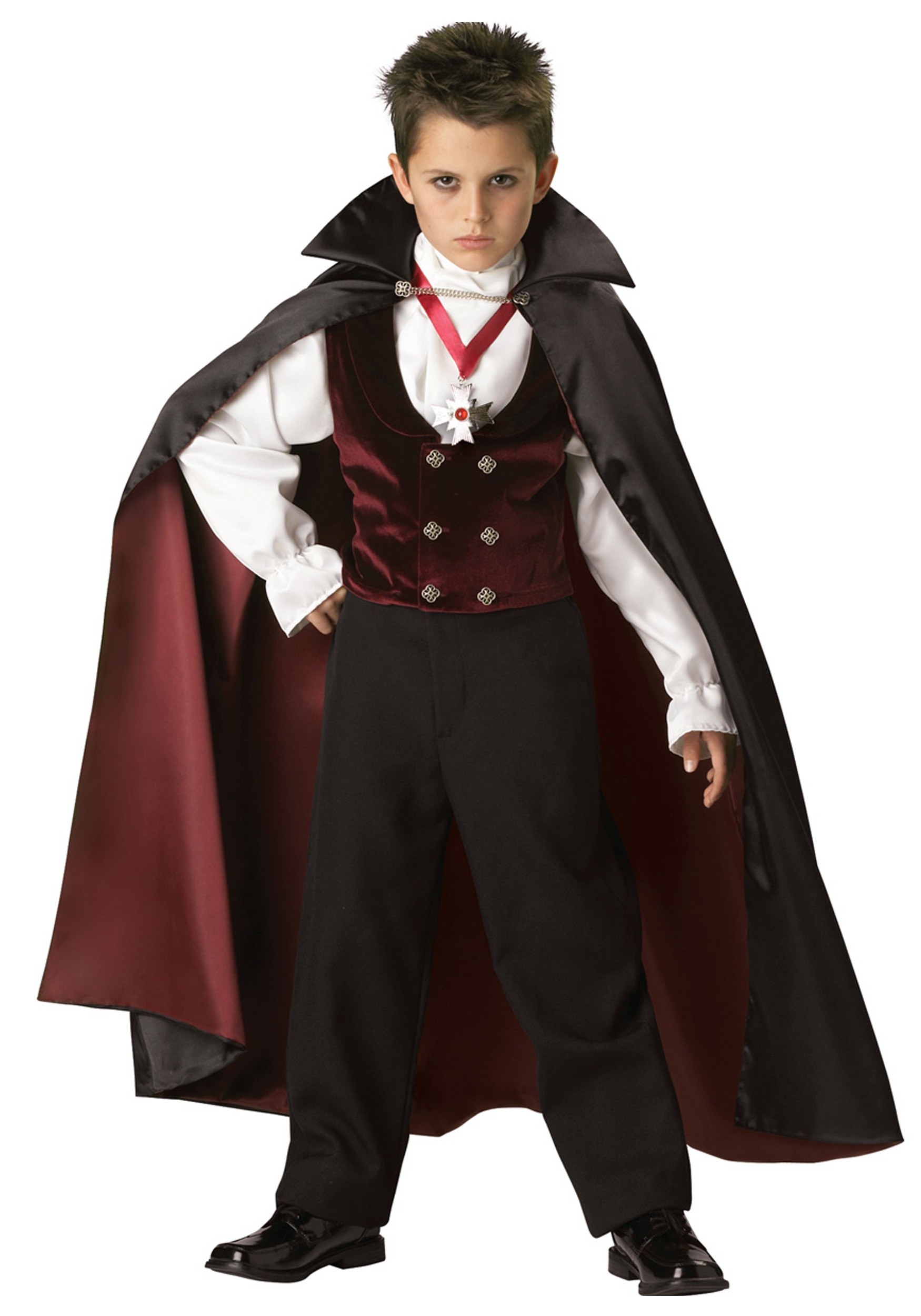 3. A clown became one more creative Halloween photography idea for children Halloween pictures after a horror film Joker had come out.
These Halloween images for kids are terrifying or not?
Every year, on the 31st October increasingly the streets become full of the evil spirits – witches, Grim Reapers, zombies, skeletons, vampires. Spooky smileys look everywhere. And all out-of-doors exult and cheer each other.
Historically, the aim of this celebration was to frighten off all evils and ghosts. Now it becomes not a dreadful, but a funny way to spend time with friends and relatives. Furthermore, children like dressing up, playing and getting sweets. Consequently, Halloween picks up steam among them. Perhaps, each parent faces a question if the children Halloween pictures are terrifying or not.
A Mississipi teenager, Eagan Tilghman, managed to create a delightful and at the same time scary collection of photos that has gone viral. He dressed his three-year-old brother, Louie, as a clown killer, from Stephen King's It.
Halloween is a holiday of evil spirits during which you have a great chance to express your imagination without feeling embarrassed by choosing dreadful and bodacious costumes. Everyone has the right to choose a costume which he or she dreams about. If you are going to continue carrying on ancient traditions to terrify you should apply to chilling costumes.
Those who want just to have fun can use simple amusing costumes.
As we said before even a professional photographer with wide experience can face different problems shooting children. As a photographer you have already known how much time and efforts retouching work can take to get really perfect images. Our professional photography retouchers can do all editing work instead of you. The list of photo retouching prices for our services you can have a look and compare with the others.
Do you like the article? Please feel free to share it via your social accounts.
---
Pay attention this photography blog which does not require credit for the pictures and photo post production examples listed here . All photographs used in the article are only copyright to their respectful creators . These shots posted as a big admiration of portfolio and photo retouching talent the experienced rt masters have . If you found the photo on this post that is yours and do not want to be promoted on our website , please do not hesitate to write us via online chat on your right and it will be quickly deleted .
---
Rate the article!
The article's rating:
---
You comments or questions are welcome; please share your opinion on the topic.
Use Facebook:
Use Disqus: