Capture One VS Lightroom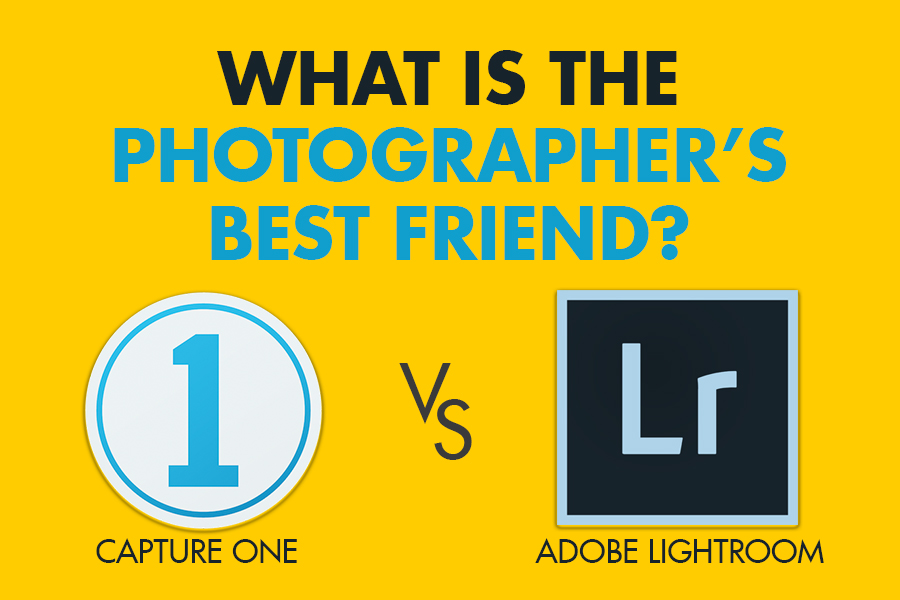 Capture One vs Lightroom? I tend to give a favour working with Capture One better over Lightroom, however, I love LR presets over Capture 1. But saying that you should mind that I'm a 10 years bridal and portrait shooter and photo editor. So for the stuff I do for my clients I need a workflow that works best. Lightroom has speed in terms of workflow, but Capture One has a lot of great RAW photo editing functions. Let's go ahead and take a look at some differences, benefits and faults these softwares have.
---
Contents:
---
As soon as in 2017 Adobe Co. decided to close the standalone LR program, the whole world began to discuss this issue. Yes, with the release of Lightroom CC you can no longer purchase it for $200 and use it as much as you like. Now it's a $10 per month subscription. Also, a large number of functions have been added here. Now Lightroom has its own cloud to continue photo editing when switching to another device, as well as the smart search technology.
Frankly, not everyone liked these changes, because no one knows what Adobe will do next. Not wishing to blindly follow all their decisions, Internet users began searching for a worthy analogue. The most popular one is Capture One Pro, which offers a more developed set of functions with great features in customization. Comparing these photo editing softwares, C1 is more stable and faster. For those who use Lightroom, make a choice: stay with Adobe and get used to something new or choose a stable Capture 1.
PROS - Adobe Lightroom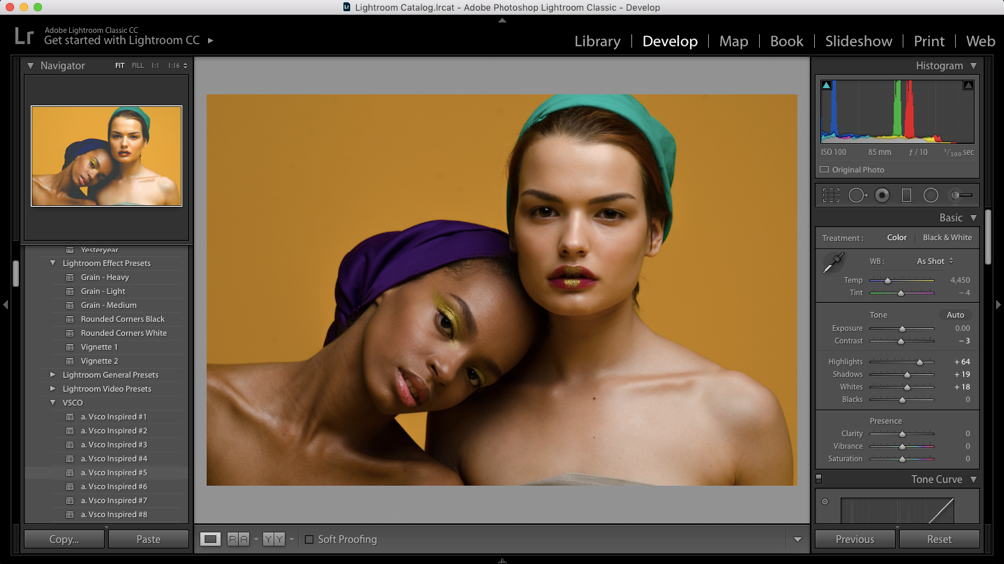 With the release of Lightroom CC, Adobe launched its own ecosystem, which is a cloud service with three applications based on devices: desktop, mobile and web. LR CC works the same on all three platforms and synchronizes data in the cloud. Thus, you can continue unfinished work even if you are not at home. Just use the web version from any computer, or finish the photo editing on your phone. With an Adobe subscription, you are offered 1TB of cloud storage, which is enough for everyone.

One of the main differences between Lightroom CC and its classic version is the ability to search for images based on content, without using keywords or labels. The software will automatically divide the photos of people, water and buildings into different groups. Automatic selection of the "best" and rejection of the "worst" shots among the downloaded saves a lot of time. This is especially good for wedding or big event shooters.

You will find new ways and instruments for adjusting colors and tones selectively. Now you can use corrective brushes, radial or gradient filters to create a coarse mask, and then fine-tune the mask with new parameters.
There is a huge plus of Lightroom's popularity - more people share ideas with each other. To find and buy a package of presets for weddings, portrait or landscape is simple, and numerous companies provide them for free.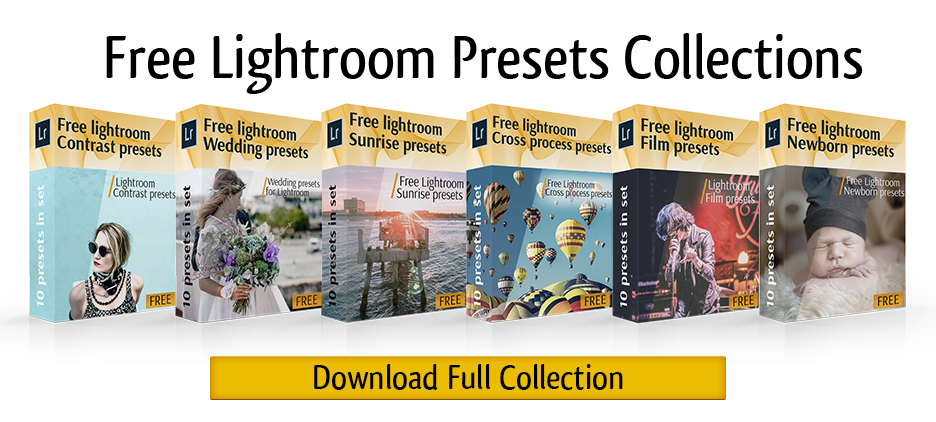 The plugins simplify your work and give the photos a new life in 1 click. Capture One Pro have their own presets, here they are called "recipes". But since this editor is less popular than Lightroom, in turn, and the amount of recipes is much smaller. If in Lightroom you can choose 3-4 favorite presets from 300 and remove the others, do not expect such luxury from the second software, you wont find Capture One free recipes.
The popularity of the Adobe product also affects the number of training videos, classes, courses. Yes, there are many of them about C1, but Lightroom as well as Photoshop has terabytes of lessons, both paid and free about everything you can think of. Therefore, even if you are amateur in photo editing and color correction, you will find thousands lessons for any taste.
And finally, Capture One doesn't provide integration .psd. C1 can export edited images as .psd, but can not read them. Lightroom, being an Adobe product, can read them and easily export, even a full folder of any format or size using your export pre-settings. They are edited in the same way as any JPEG, TIFF or RAW file in your library.
Pros - Capture One Pro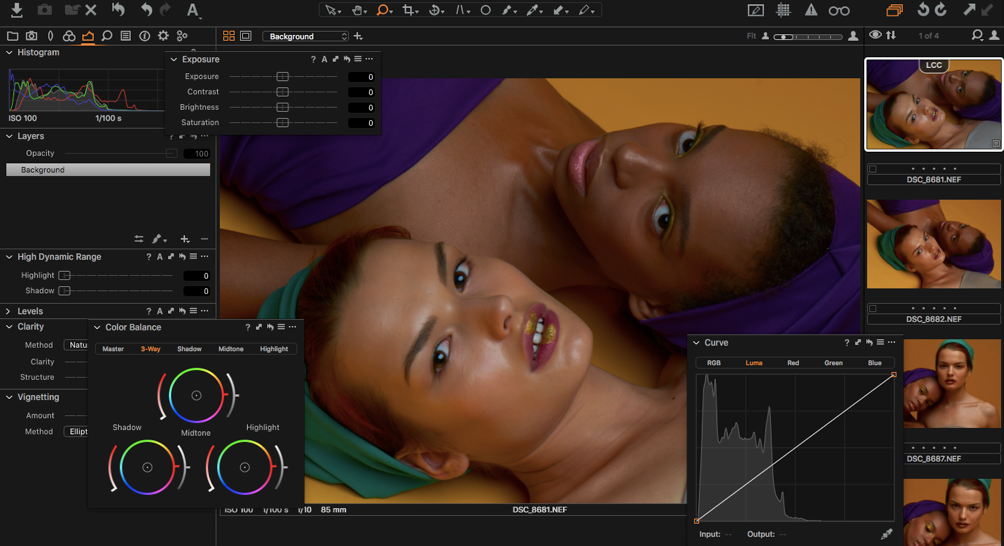 This Phase One software lets you fully set up/correct your panels, like Photoshop does. You can add the settings you need, and delete unnecessary ones. It also allows you switch between prepared tool settings for any desired task fast and easy. If I'm editing pics and do not use an Exposure window, I can just take away it. If I want to have 3 diverse level settings on one tab for the individual red, yellow and blue channel controls, I can do it easily. This may also be a drawback. If you are a user of the hardware that is afraid of spoiling something in the program, Capture One may be uncomfortable for you.
I think, the Capture One's fault is when you tear out a window from the column on the left, it stopped being a part of the program, and exists separately. I noticed this when I opened Lightroom and saw the C1 windows there.

I've never worked with a similar function before, it does not exist anywhere except Capture. It removeы all the dust on your sensor in one click. No need to click hundred times to remove the dust - Capture does it for you.

Most photographers working with the C1 camera binding system share good feedback about it. Indeed, unlike Lightroom, it is more stable and quality. But the camera support is still small.
This tool allows the user to determine if the photos are in focus. Great stuff for portrait photo editing. The focus mask works by studying each separate photograph in your list and shows the sharpest zones. After analysis, the most sharp parts of the picture are superimposed with a color mask. If nothing is in focus, there will be no overlap.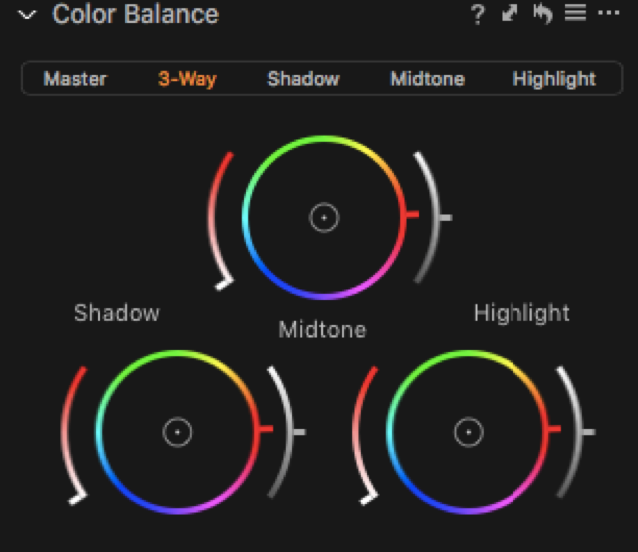 The color editor in Capture One 9 determines the exact color tones that you select, and then allows you to adjust them. Although the control elements may seem similar to Lightroom, the degree of control over colors is amazing. I mean, you can change any particular color in the unedited image you see very precisely.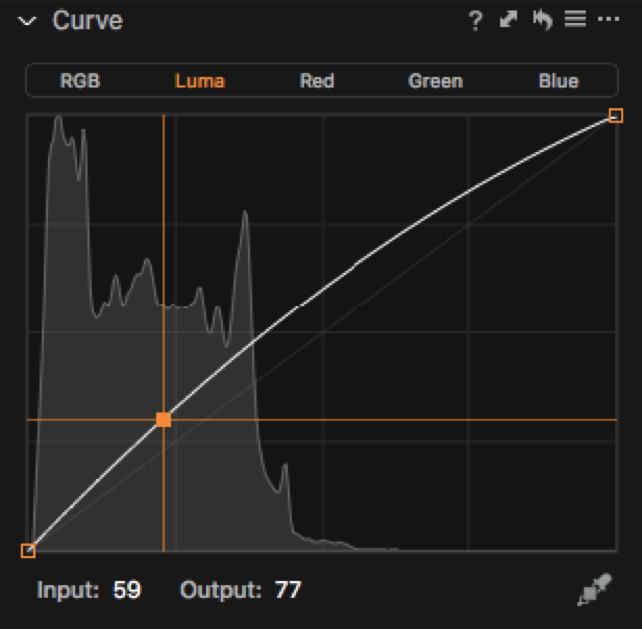 This channel is a new one in the curve tool for Luminance. The brightness curve corrects the contrast another way than using only the RGB channel, which often changes the overall saturation with increasing contrast. In addition, users can do all existing curve changes on the local adjustment layers for even more precise set up.
Lightroom vs Capture One: Direct comparison
No matter how much pluses the program does not have, the whole comparison happens while working with it. Therefore, I selected the basic criteria for direct comparison of Lightroom vs Capture One.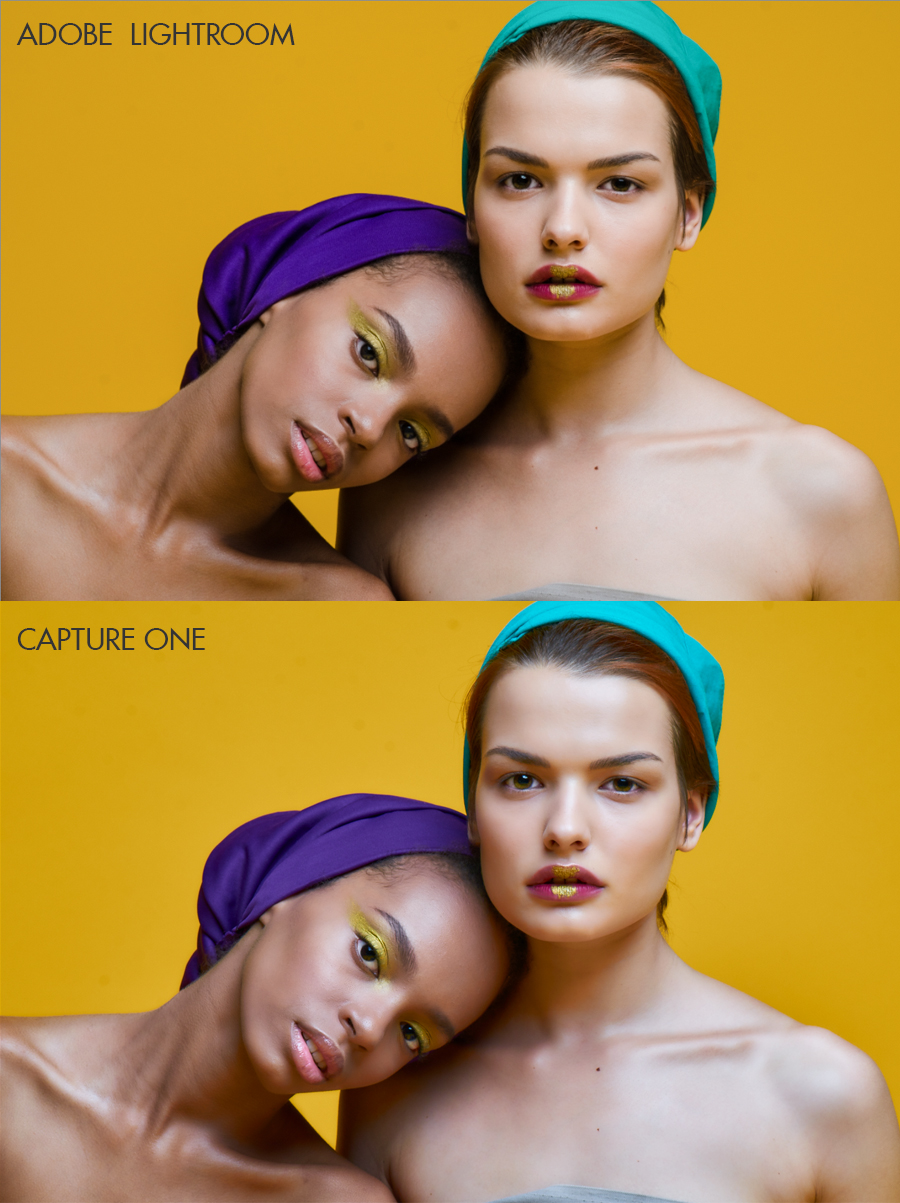 Reading RAW
RAW photography is the starting point in photo editing. Most bloggers praise Capture One for having a picture on it that looks better and more saturated than in Lightroom, but in fact it's its main disadvantage.
As you can see, the difference between Capture One vs Lightroom RAWs is significant. Lightroom: the image quality is higher. The background of my photo was initially almost the same as displayed by Lightroom, but it certainly was not orange! The image in C1 looks less voluminous, unnaturally red, skin tones are differ much from reality. This is due to incorrect reading of the white balance settings. It's not difficult to fix, but still not nice.
Also, Capture One has limited support for RAW files. The most common problems happen in Sony camera owners. Capture has a separate version for editing only Sony photos. Lightroom certainly does not support all cameras, but any support updates come sooner. C1 is perfect for the photos taken on a Fuji camera because RAW files are excellent for drawing colors from it. This picture is taken on a Nikon camera and the colors are strongly orange red and a small variety of colors.
Import photos
I downloaded 150 photos. Lightroom coped with this in about 4 minutes. I also selected the extra photos by rating. I didn't used the smart photo sorting. The preview of the photos was downloaded quickly and I did not have to wait long.
Capture One coped with it faster, but about 5 photos were without preview, even when reloaded. The speed is good, but the quality of the photos in the Capture One previews was excellent, while in the Lightroom the sharpness was greatly reduced, which created additional problems.
Export photos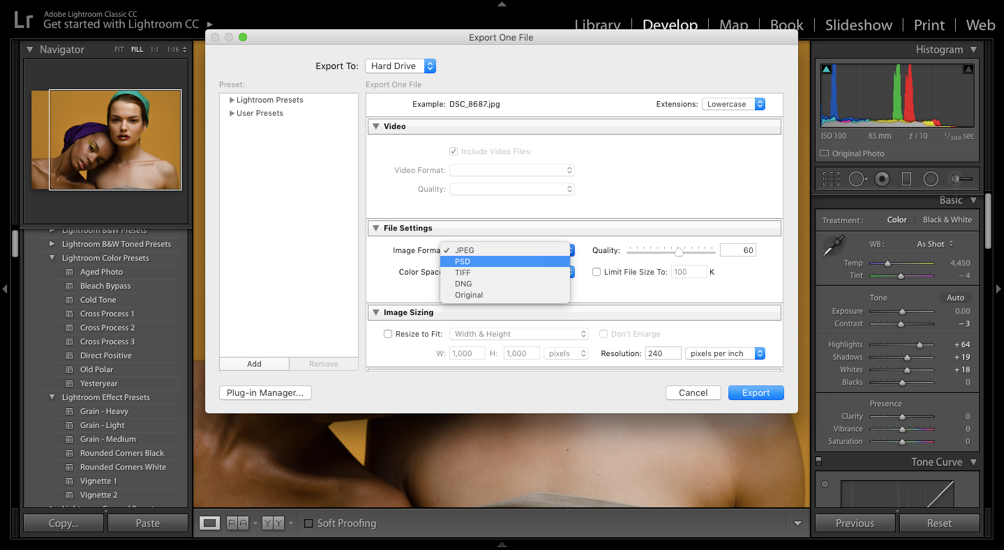 Lightroom CC became much faster than the classic version, it took a couple of seconds. The formats to save are just enough.
When exporting photos from C1, the export setting occurs in a tab that seems small, but it's not a big problem. A much bigger fault is when you export, a window appears and does not allow you continue photo editing while the needed files are saved.
In Lightroom, the export occurs in the background and does not interfere.
This is a small problem when you have one or two photos, but if you have 100-200 photos, it will take you enough time to wait.
Photo Editing
It's not fair to compare the program which I have been using for several days (Capture 1), and several years (Lightroom). I tried to be objective and compare the convenience of image editing from a newcomer's side.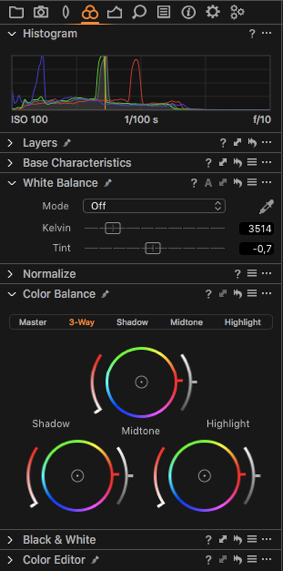 In Lightroom you have everything in front of you - there are presets to the left, working tools to the right. You can immediately start editing by working with sliders.
First, Capture One made me confused - there were so many tools that you can use. This is a powerful editor, but I'm sure that not everyone needs so many functions. On the one hand, this is a zone for experiments, because you can try everything that is here and see what happens. On the other hand, simple color correction takes you longer, since C1, unlike Lightroom, does not offer you a set of the most frequently used actions, they will have to be searched.
I decided to make a simple color correction for the experiment. In order to start editing in both programs, I adjusted the white balance and corrected the exposure, and then the comparison of the programs began:
All sliders at C1 work softer. There isn't such abrupt change as in Lightroom.
In Capture 1 I found convenient the window that was responsible for the shadows and light and it worked fine. I liked Clarity because you can damp clarity and it will blur the spots on the faces but still retain the skin texture and done in two clicks.
Color balance is at the highest level in Capture One. Here you can correct the light and shadows and there is also a common slider. For example, it's very convenient to adjust only whites to make them brighter. Again it works very softly.
Now about Spot removal. In C1 it's the same as in LR, but in the first one I could choose the place where to copy the texture. The program doesn't just automatically grab any place like in Lightroom and you move it. It removes the main problem areas - acne, blemishes very well.
Layers are a wonderful feature in Capture One, I can separate out the layer of skin by masking draw the skin and tweak the settings. You can also brighten the eyes separately. You can spread out all the layers, adjust the settings of each one, and then return to it. So I selected the skin, blurred it, but the texture stayed unedited, so I corrected the brightness of the eyes whites. In Lightroom you have to work with a brush.
A Brush does not work very well in Capture 1, unlike Lightroom. It lacks sensitivity.
Here is what I got – the same actions – different softwares.
As I mentioned earlier - the number of C1 settings is great, so you immediately have everything to play. Level and curve settings are better than Photoshop than Lightroom has. Color adjustments are more advanced. To smoothen the colors together and do this with shades of skin seem really useful. I found that I'm changing more color settings in Capture One, because I can be more precise.
Price: Capture One vs Lightroom
The price of the programs is significantly different, especially considering the end of selling stand-alone versions of Adobe LR.
Adobe LR CC requires all your images stored in your directory are downloaded to the cloud storage. If you lack 1TB, you can buy more for $9.99 per month. The problem is that you will have to pay constantly to synchronize every photo that you have.
Capture One price is $300 for the unlimited version. Capture One subscription costs $20 per month. For this money in Adobe you will also have Photoshop.
I think a subscription from Adobe is the best option, because you get Photoshop. Even if you get Capture One, you probably still need Photoshop for deeper photo retouching. If Lightroom is not right for you, you still have the option to use Bridge and Adobe Camera Raw.
The result
I like these softwares. Comparing Capture One vs Lightroom, I want to say, that C1 is an excellent program with a big number of available tools. It makes your photo editing more detailed. But Lightroom is simpler and more convenient. You have access to millions of Lightroom presets and practical recommendations, video tutorials, as well as a chance to retouch your photos in Photoshop. Adobe is the first to launch compatibility with RAW-files from the last new cameras on the photography market. I'd like Lightroom to take some features from Capture One, while remaining as simple and convenient as it is now. Then we would get a perfect program for photo editing.
Do you like the article? Please feel free to share it via your social accounts.
---
Pay attention this photography blog which does not require credit for the pictures and photo post production examples listed here . All photographs used in the article are only copyright to their respectful creators . These shots posted as a big admiration of portfolio and photo retouching talent the experienced rt masters have . If you found the photo on this post that is yours and do not want to be promoted on our website , please do not hesitate to write us via online chat on your right and it will be quickly deleted .
---
Rate the article!
The article's rating:
---
You comments or questions are welcome; please share your opinion on the topic.
Use Facebook:
Use Disqus: