Best Camera For Real Estate Photography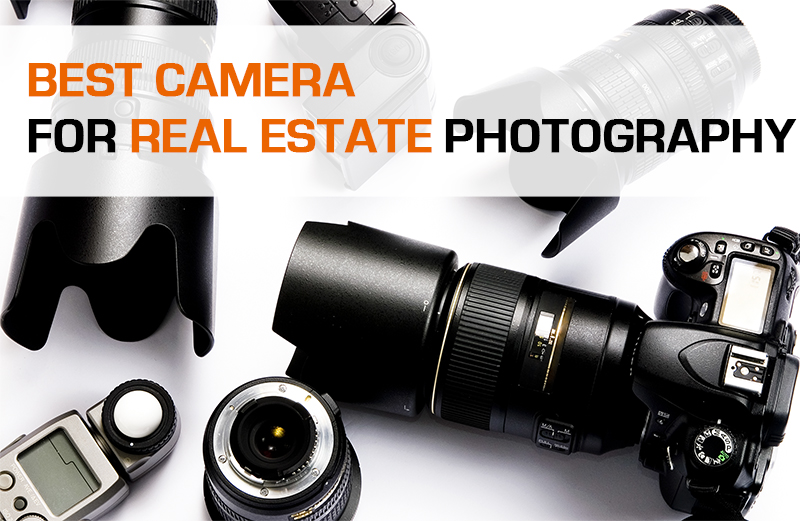 The most annoying question that I am asked daily is "What is the best camera for real estate photography?" or "How much should it cost?" 36% of camera owners answer Canon, 34% use Nikon, 10% - Sony, 8% - Fujifilm, 8% - Olympus, 2% - Leica, and 2% other brands to take real estate pictures. Why having known this stuff I have a camera body for $997 and don't use the real estate photography equipment for $10,000? Let's find out.
---
Contents:
---
Your listed real estate images may become the key to your advertising from printed brochures to all those websites, even your email listing itself. Buyers and buyer agents, that are showing homes are eager to see good, clear, well-lit photos that make homes look attractive and welcoming. The question that I hear regularly is what's best camera for real estate photography. I'm happy to present you the complete answer to this tricky question.
First, it has to be an effective DSLR camera with definitely interchangeable lenses and here's why. The hardest room to sell in the house is that dinky little 8 foot by 10 food second bedroom. It's small enough in real life and it gets even smaller when you try to find out how to take great real estate photos of it. If you're currently using a device with APS-C sensor, then you need an 11mm lens to get right the room look. In case the selection is a device with a popular full-frame in-built sensor, you require around 16mm.
Second, your camera needs to have adequate resolution to make done photography for real estate look good after being printed for advertising, etc. Now the good news is just about any decent DSLR camera these days will do that. Finally, it should have in-camera HDR. Find the specific models that fit these criteria below.
Why is DSLR the best camera for real estate photography?
Photo Quality. I was used to taking site images and finished photographing real estate interiors with my iPhone, which really is not a good solution. I wanted something that would provide better image quality, and the DSLR digitals that I was looking at, in my price range which is about $1000 for the camera body, basically were 20 megapixels. It is a lot of pixels to submit to digital magazines and print magazines.
Versatility. DSLR allows you to swap up lenses. You can change wide-angle lenses for zoom lenses, macro lenses. See tips for photographing real estate with lenses to find the appropriate choice. You have a whole different series of options when you go with your DSLR.
Low-Light Performance. These cameras provide a whole range of options when it comes to adjustments. These are in-camera adjustments of white balance, aperture, shutter speed and ISO settings. Those things make this a real versatile player in any sort of lightning conditions. If you're going to take night photography or getting a sort of glowing dusk shot of a building, you should buy the DSLR.
Video (1080p HD). How much do real estate photographers make directly depends upon the additional services they offer. Video tours are one of them. If I want to experiment with making short films for my architecture photography, these cameras have everything to do it professionally. It doesn't have to be the best camera for real estate photography 2017-2018, it should have good characteristics and positive feedback from users.
Best DSLR Canon cameras for photographing real estate interiors & exteriors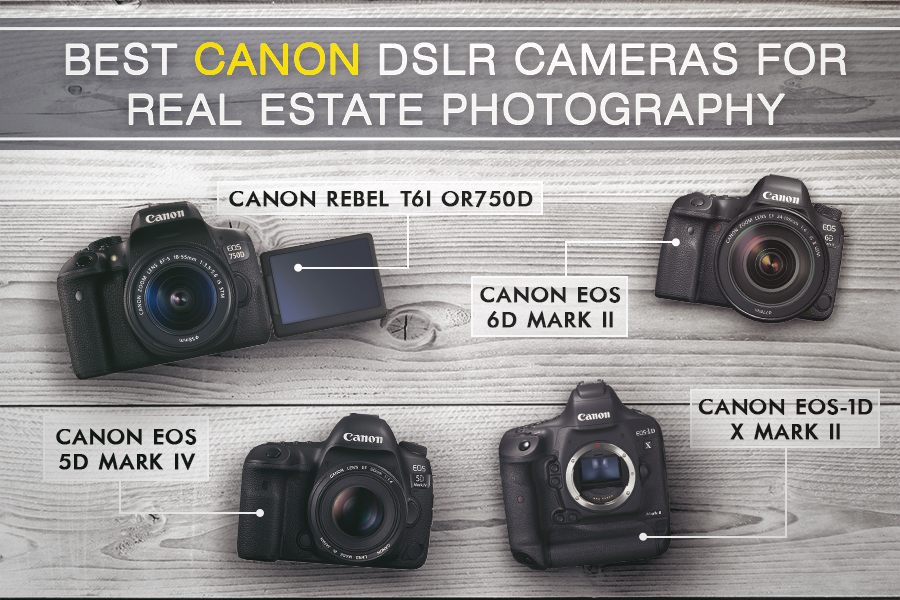 Canon EOS 5D Mark IV ($4549)
This gadget allows taking 30.4 MP pictures with the great speed of nearly 7 shot per second. The in-built ISO is about 100-32000. It always captures a rather large part of scene together with a bigger amount of coming light in comparison with other crop cameras. It takes photos up to 6720&4480 pixels. That suits perfectly for printing large real estate pictures for advertisement or cropping if it needed. Highly recommended to use with Canon 50mm 1.8 best camera lens for real estate photography. Thus, Canon 5D is decent for making virtual tours as you can watch below.
Canon EOS-1D X Mark II ($5,699)

Most photographers choose exactly this camera because it is able to shoot 4K videos. It enables to get 20.2 MP shots. With combination of modern full-frame photo sensor, picture quality is always excellent. Final image is about 5472×3648 pixels, so it is suitable for large printings. If you are a beginner, don't be afraid, you won`t puzzle over how to shoot real estate photos in sophisticated manual mode.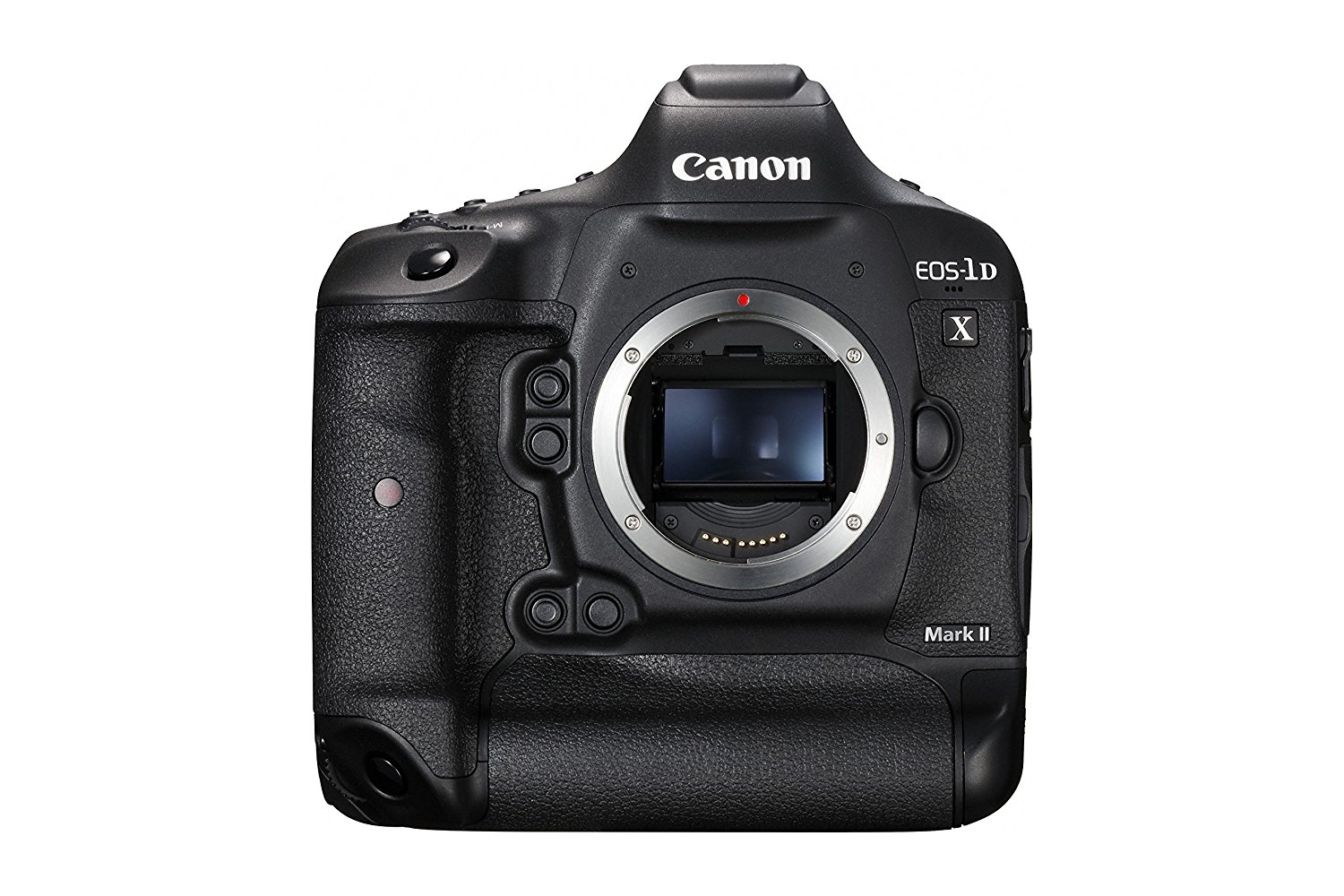 Canon EOS 6D Mark II ($1,899)
In this DSLR list it is the most affordable possible EOS photographing device for the advanced user, which is still full-framed. In terms you are eager to find a secret how to take good real estate photos without spending huge sums, that will suit you. The gadget has large matrix resolution that leads to clear pictures where even the smallest details are visible. The resolution of sensor is 26.2. In addition, you will be offered AF sensor. In terms of ISO, it is 100 to 40000, but it can be extended up to 102400. This camera is usually used with EF 24-105 mm lens.

Canon Rebel T6i or 750D ($499.00)

Why such a low price? This camera has high ISO. That undeniably leads to a micro amount of noise. Thanks to such characteristic, a beginning photographer may shoot totally without using a simple tripod or shutter speed even in poor lightning conditions and bad weather. The camera offers sharp pictures because of crop-frame in-built sensor of 24.2 megapixels.


Best Nikon DSLR cameras for taking real estate photos
Nikon D850 ($3296.00)
This frequently bought camera has efficient BSI sensor of nearly 45.7 MP. It may create pictures with the average size of around 8256×5504 pixels. This number is completely enough for printing in large size. The best camera lens for real estate photography there is Nikon AF-S. This Nikon has an extremely high number of photo pixels, but still BSI sensor is not the best decision to get clear pictures with reduced noise.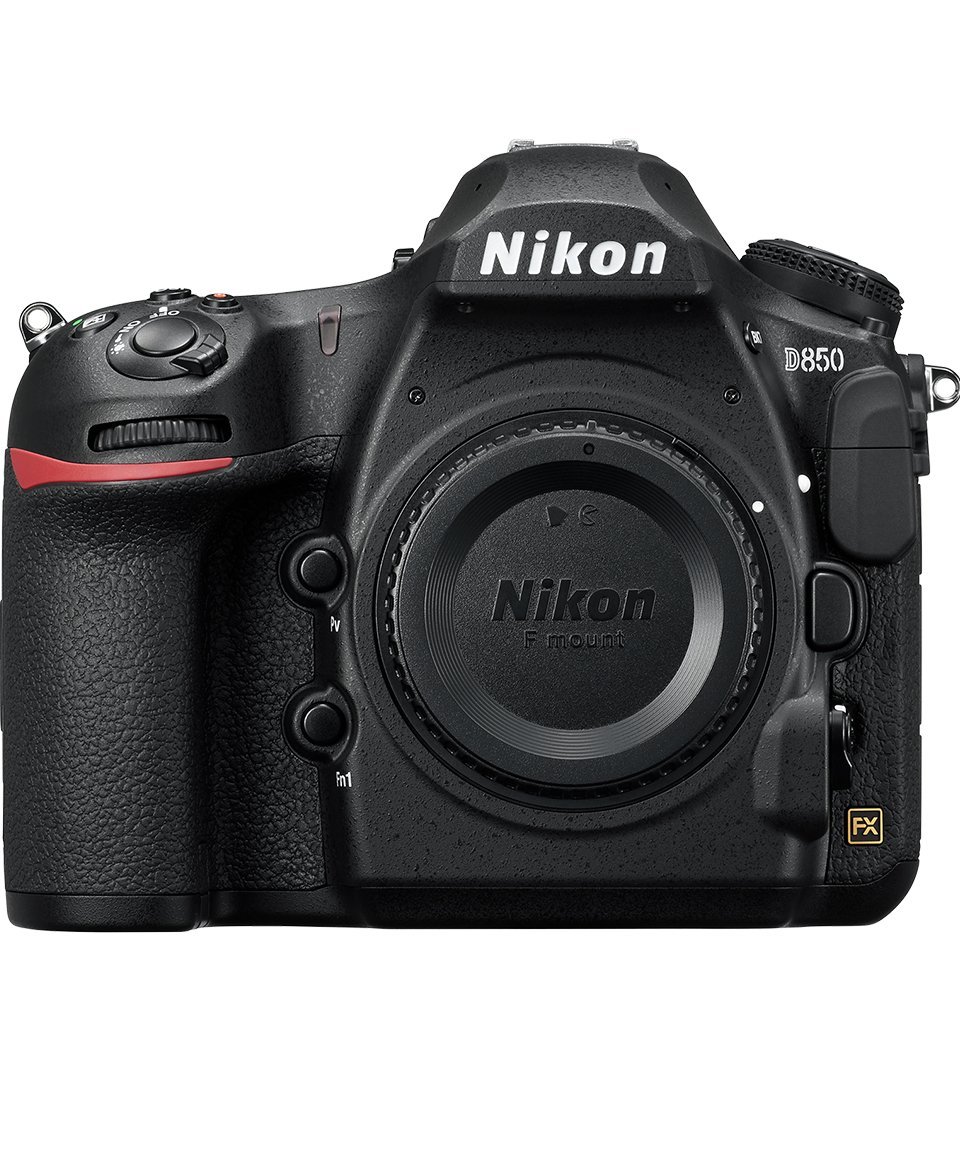 Nikon 5D ($ 6,496)
This camera can become an ideal variant and even your personal best camera for real estate photography. You will take 14 frames per one second. Its sensor is full-framed with 20.8 megapixels. The achieved ISO is about 100 to 102400, which is enough to get sharp pictures. Additionally, the camera supports 14- or 12-bit in Raw. The photos which this camera produces are perfect to make easy photo editing, color correction, etc. The gadget has small resolution and a large sensor. Due to this matter, it is able to take clear images with reduced noise and HDR. With such options even a beginner may get professional result even without attending real estate photography courses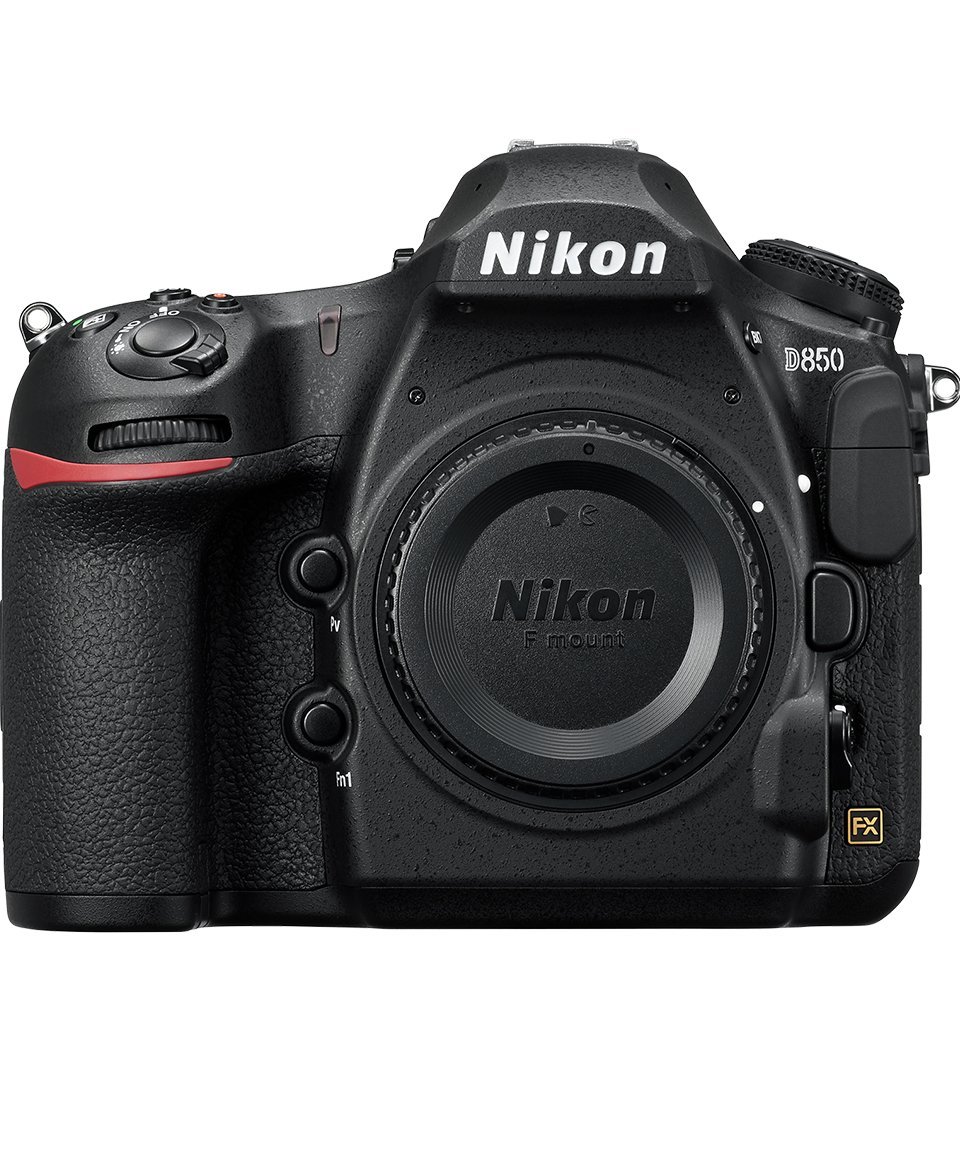 Nikon 750D ($1,796)
This is undisputedly the most affordable sample of full-frame cameras made by Nikon company. Most photographers consider that high resolution gadget becomes the most appropriate variant with right camera settings for real estate photography. They can capture considerably big amount light in comparison with crop sensor photographing gadgets that have equal number of photo pixels.


Can a mirrorless camera be the best camera for real estate photography?
Size & Weight. If you consider yourself as a pretty high mobile photographer, travel a lot, and like gear that's lightweight, mirrorless cameras are for you. The mirrorless camera fits your hand, it's like the most ergonomic-friendly camera you've ever used. All you need is right on the top deck.
Electronic Viewfinder (EVF). It's a screen made of pixels, which shows you your exposure changes in real time, and it can help you see in dark settings when the sensor may actually be more sensitive than your eye.
Becoming a real estate photographer I shot with Nikon gear
Budget mirrorless cameras for starting a real estate photography business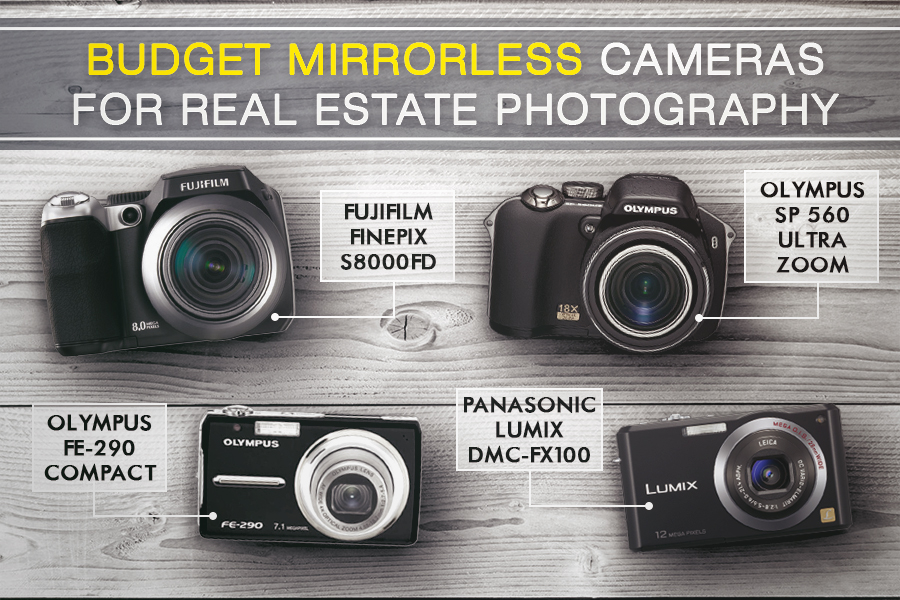 Fujifilm FinePix s8000fd ($568)
In case you are thinking about ways how to get into real estate photography without big expenses, this gadget will be completely ideal. It is undisputedly best camera for realtors 2015-2018. Being quite affordable, its performance cannot be named as a low one. Its biggest plus is compact size and 16.3 sensor. Beyond this, it offers a range of various shooting modes, that make it a good variant for building your real estate career.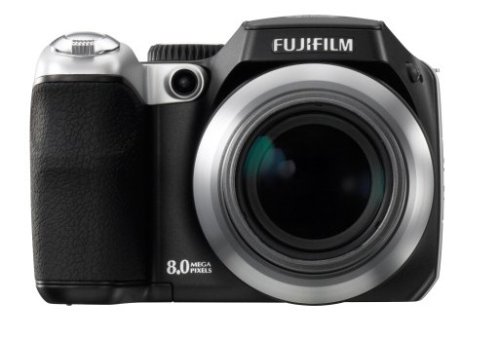 Panasonic Lumix DMC-FX100 ($797)

This sample does not cut your budget and help you produce appealing photos of buildings and rooms. The main advantage is a total simplicity while using. You won`t require any of interior real estate photography tips to deal with it. It has efficient sensor of 16 megapixels. Thus, it takes photos like most expensive DSLR cameras do. Moreover, lots photographers love the idea to take photos while making 4K video. This camera allows this.
This model made people pay attention to cameras with a rather wide angle. The biggest benefit is that this device has dual lens. My real estate photography instruction is to switch between a wide-angle sensor of 23 mm and 3X optical zoom.

Olympus FE-290 compact ($249)

Usually photographers avoid choosing this variant as the most effective and best camera for real estate photography, because of its thin design. In vain, this model has zoom for effective shooting and 4X lens of 28 mm. In combination with a big three-inch monitor, it is a rather suitable variant for real estate photographers. And look at this price? Will you find something lower?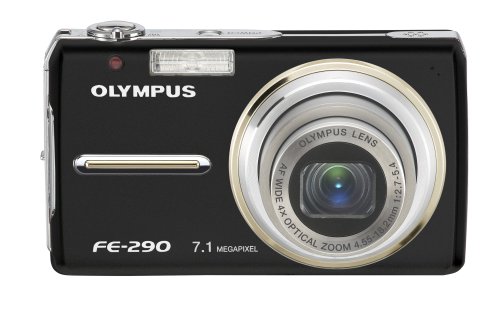 Olympus SP 560 Ultra Zoom ($499)
This sample is the last contender for the title of most used and best camera for real estate photography. This sample has 18X zoom and produces 8 MP images. According to its characteristic, this camera is close to Fuji one that was described earlier. This sample is cheaper. The biggest plus is "shadow adjustment". That enables not to lose important details while shooting in poor lightning conditions.

Mirrorless cameras for taking pictures for real estate agents near $1000
Sony Alpha A6300 ($898)
This camera conforms the latest standards of resolution. It enables to make 4K (1080 p) videos and it opens possibilities to make video tours. Its big benefits are 24.2 MP sensor and fast autofocus. This camera offers continuous shooting (nearly 11fps). You may also use it in all lightning conditions, because of high ISO (51200). All forums mention in their room photography tips that this device is the best possible choice for interior photography.

Fujifilm X-T20 ($1,199)
That is the newest model of mirrorless cameras in Fujifilm line-up. Its 24.3 MP sensor offers outstanding quality. It enables a photographer to have fast auto-focus tracking and also burst-mode shooting. The quality of taken images raises much under condition you are dealing with best camera lens for real estate photography, namely, Rokinon 12 mm. This tandem provides perfect results no matter whether you a well-qualified professional or just a hobbyist.

Panasonic Lumix G9 ($1699)
The next discussed camera is named as the best camera for semi-professional photographers. Being priced rather competitively, it offers 20MP sensor (note: without low pass filter) for getting high-quality photography even without using many real estate photography tips.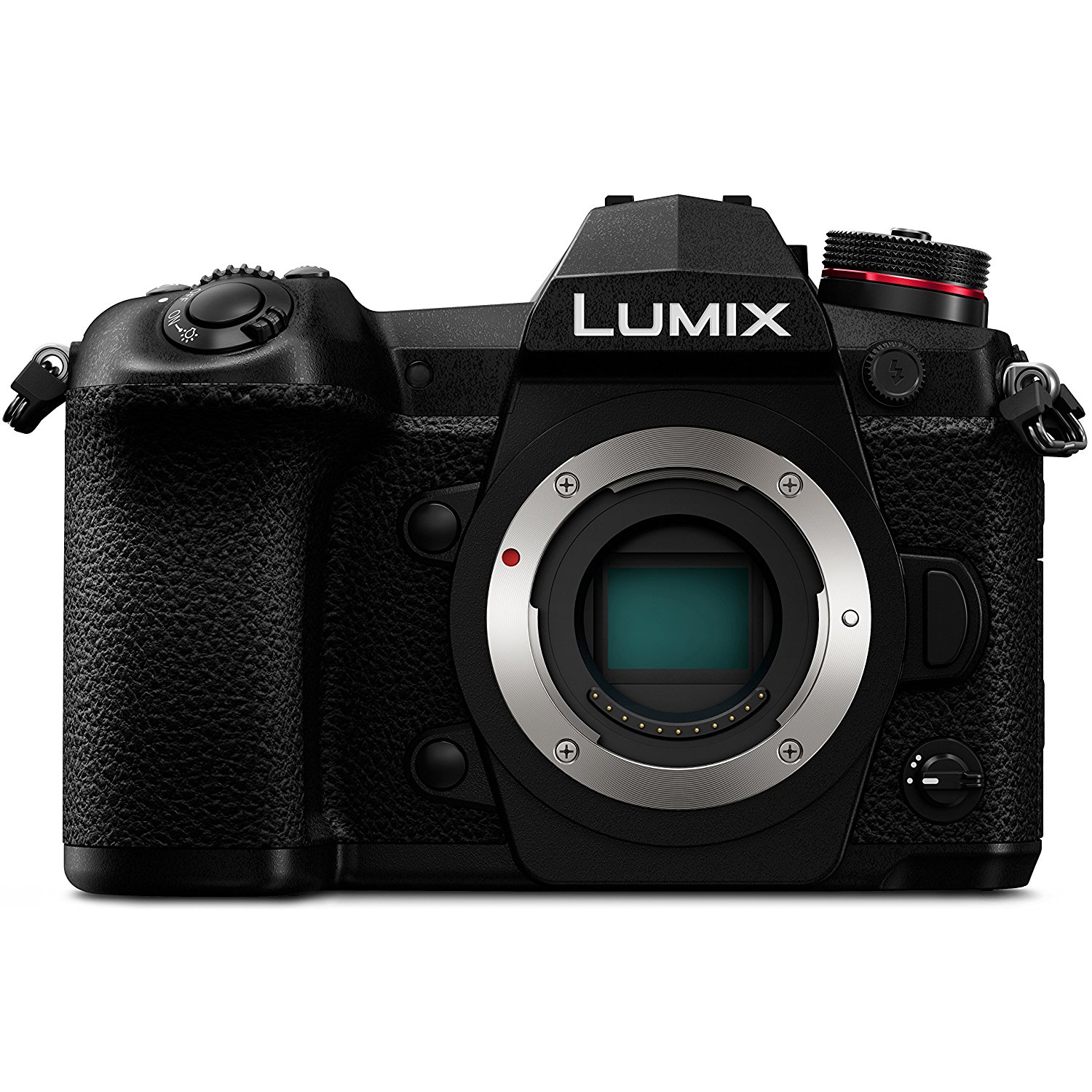 Panasonic LUMIX DMC-G7KS DSLM ($500)
In case you have already known how to photograph real estate, aquired some experience, this camera may become the next step in your career. Most professional real estate photographers consider it as a second camera for exterior photoshoots. But this gadget is too beneficial to become only a second player. It is very easy in using because of understandable menu. It has comfortable grab and light weight.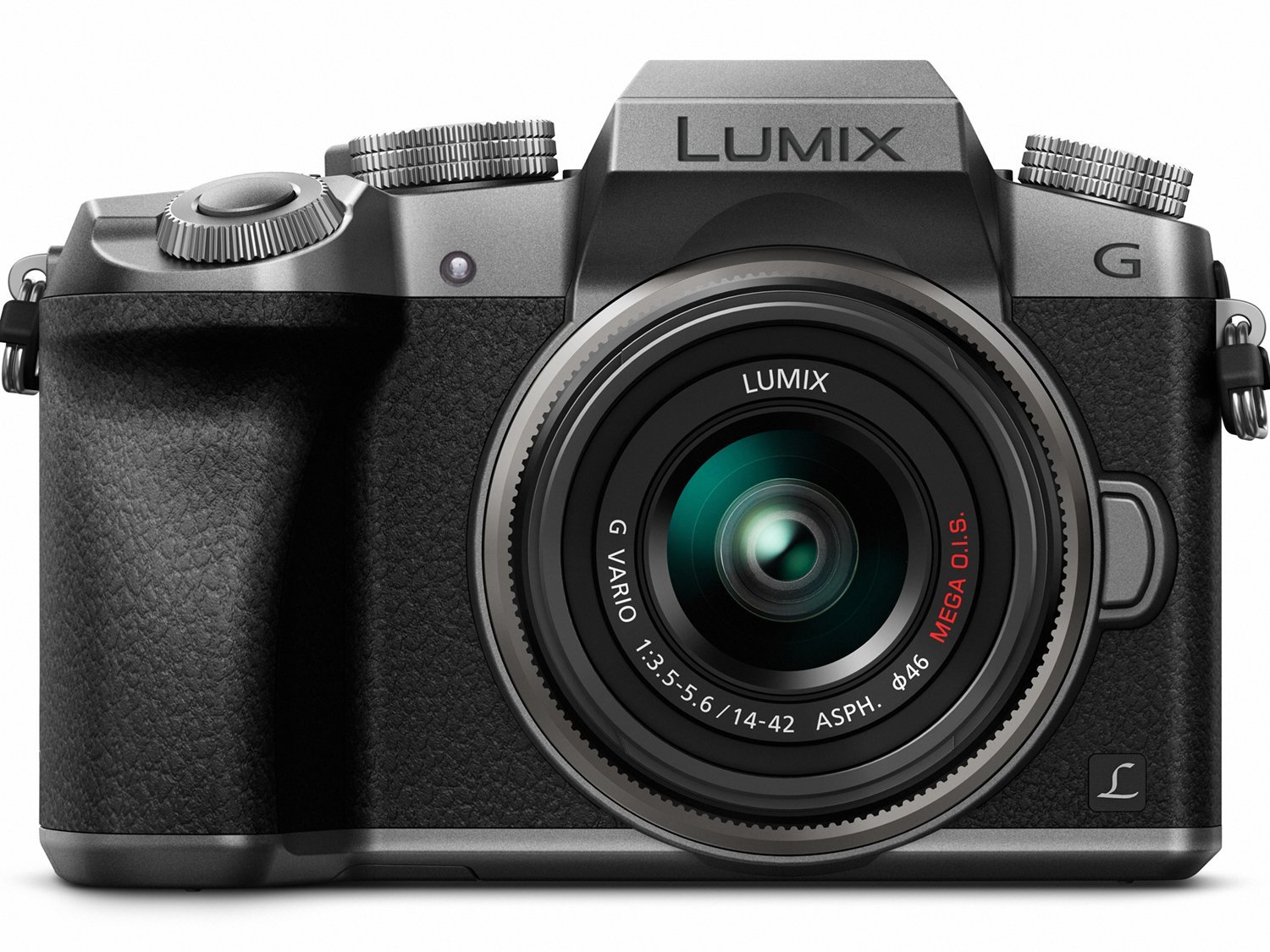 Olympus Pen-F ($1015)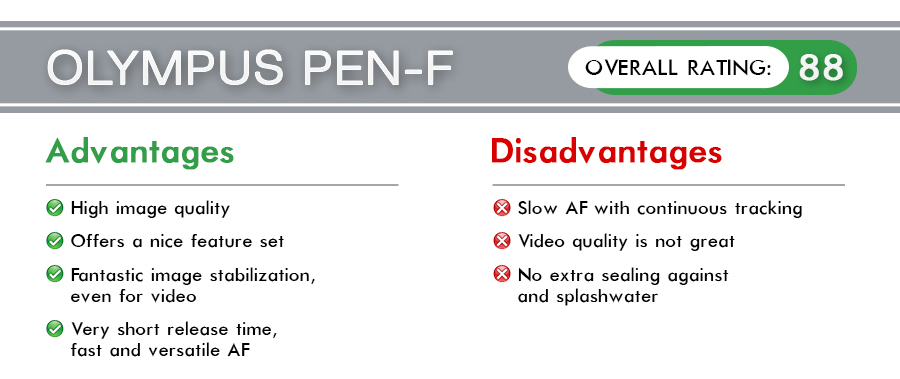 This popular candidate for being named as the best camera for real estate photography combines retro design not changed form 1960`s and a bundle of creative features. This device offers 20MP sensor. The biggest plus is 5-axis picture stabilization, so that a person will create great video tours.


Professional mirrorless cameras for a beginning real estate photographer
Many real estate photographers are skeptical about mirrorless cameras, such gadgets can easily compete with DLSR ones. Often their characteristics are considerably better. I present three the most beneficial mirrorless gadgets for taking real estate photos.
Sony Alpha a7R III ($3,198)
This photographing will raise your real estate photographer prices, because of its full frame 42MP sensor and ISO of about 100-32000. Due to such characteristics, you will get high end real estate photography of nearly 7952&5304. What else can be needed for large printing? The biggest bonus is the mechanism that compensates shake. Thus, real estate specialists find it handy while photographing hand-held.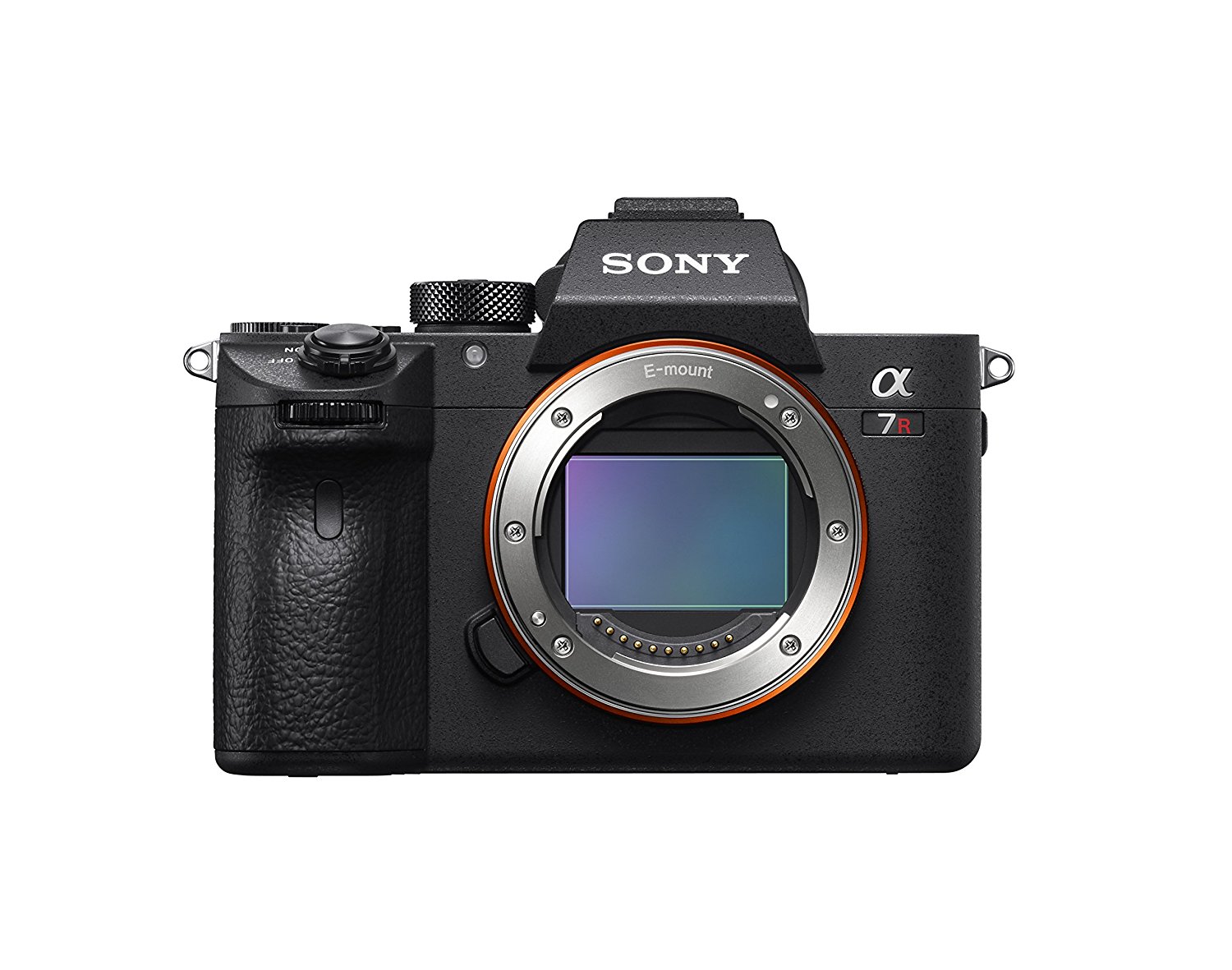 Panasonic Lumix GH5 ($2205)
It is the newest version of Panasonic GH series that contains mirrorless cameras only. In terms you are concentrated on creating videos about the building or interiors, that is certainly the most beneficial choice.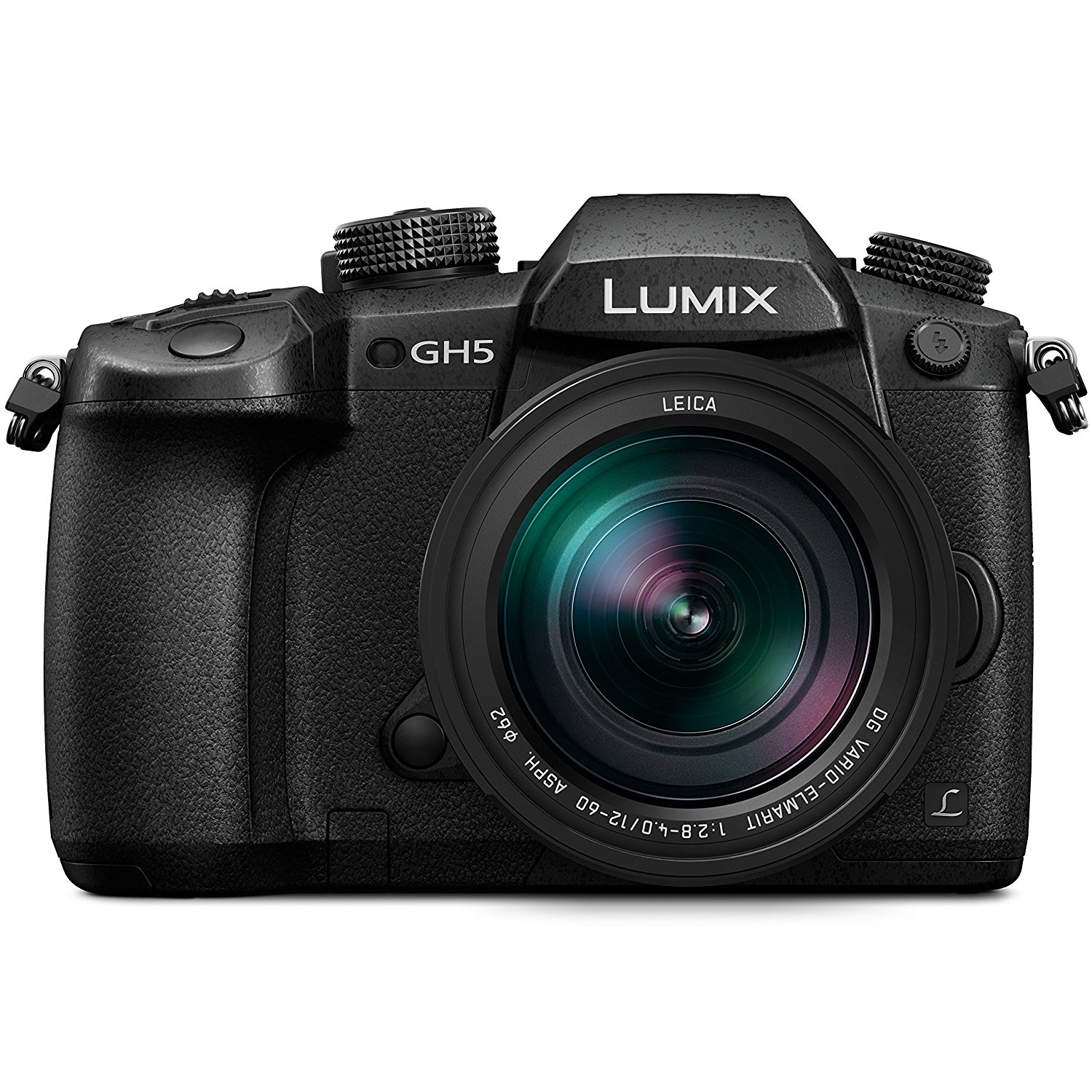 Sony Alpha A9 ($4,498)
The biggest benefit of this popular device for real estate images is the fact that it enables you to see the expected exposure before pressing the shutter button. The camera is equipped with efficient 24.2 MP sensor. It is full framed. Thus, the camera captures a big part of photographed scene.

Camera settings for real estate photography
If you dream of becoming a real estate photographer, and make high end photographs of property, make sure that your camera works properly, you've applied proper camera settings, and did professional real estate photo editing. Generally, to learn architectural photography means to know both practical and theoretical aspects.
Mind distortion and perspective issues, trying to shoot less than 22mm. If you shoot too wide, the images misrepresent the area.
Regulate the shutter speed
According to the quantity of natural light, the speed may vary from 1/60 to 1/2 per second.
In case it is dark in the room or building you photograph, and don't remember any real estate photography lighting tips, raise the ISO settings to raise the shutter speed. On the contrary, these settings affect the loudness of shooting. So, higher ISO settings are – more noise the shots have. The optimal is to keep them below 400.
Even best camera for real estate photography may shake and blur done images. To eliminate such factors, using a simple tripod or a remote trigger helps.
To speed up your photo editing, use free or paid real estate Lightroom presets for interior and exterior. One click – 100 photos edited well.
My choice of the best camera for real estate photography
What I shoot on is Panasonic GH series cameras. In my opinion, the first thing, which makes this GH series significantly better for real estate than any other wide angle camera for real estate is its crop sensor. Having a crop sensor in a camera means that the sensor that makes the image is actually a little bit smaller. The smaller sensor actually makes the ideal photos, because it effects optics in a way.
The second reason is the price. If you're just starting real estate photography business, you don't have to buy an expensive camera body for $2,000. Be sure, you won't have clients who have very high-level requirements, you will fail to receive the big income during 1 year of work to repay the expanses on expensive equipment. Just imagine, some awkward movements and you $2000 camera for real estate will be broken in several seconds. That's why I choose the $997 Panasonic camera body to feel free on the territory when I shoot the architecture.
I'm not going to pretend that I don't have some sort of bias toward my own gear, but it has worked really well for me.
Do you like the article? Please feel free to share it via your social accounts.
---
Pay attention this photography blog which does not require credit for the pictures and photo post production examples listed here . All photographs used in the article are only copyright to their respectful creators . These shots posted as a big admiration of portfolio and photo retouching talent the experienced rt masters have . If you found the photo on this post that is yours and do not want to be promoted on our website , please do not hesitate to write us via online chat on your right and it will be quickly deleted .
---
Rate the article!
The article's rating:
---
You comments or questions are welcome; please share your opinion on the topic.
Use Facebook:
Use Disqus: