3D Real Estate Photography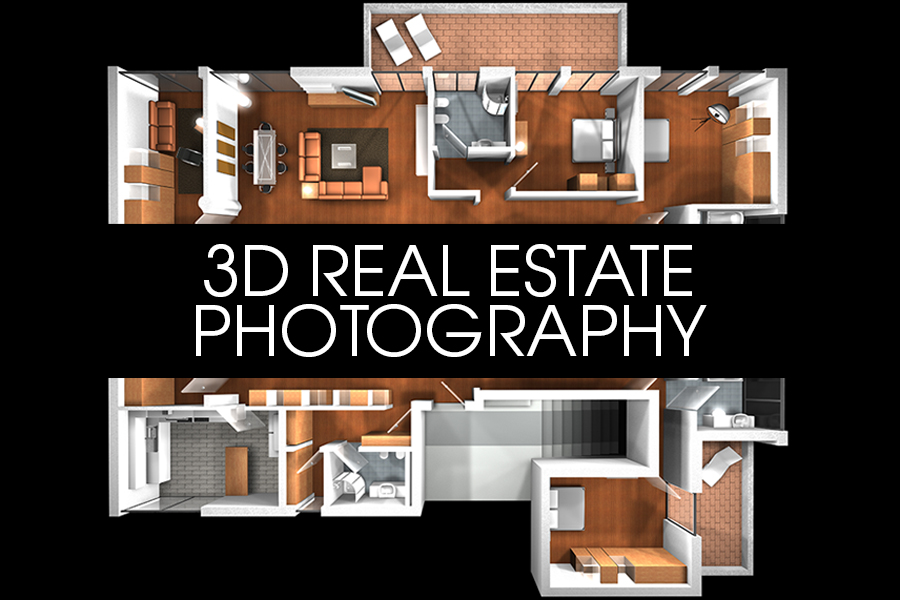 Do you want to increase your income? Want to stand out from the crowd of real estate photographers in your region? Have money to invest in your business? 3D real estate photography is the digital photography trend you should follow right now.
---
Contents:
---
What is a 3D Virtual tours real estate?
A virtual tour is an online simulation of an existing property. It is made with the help of still photos, videos or 360-degree panoramas. Thanks to this technology, the clients are able to walk through the property as if they were there. They can rotate around it and see the house from different angles.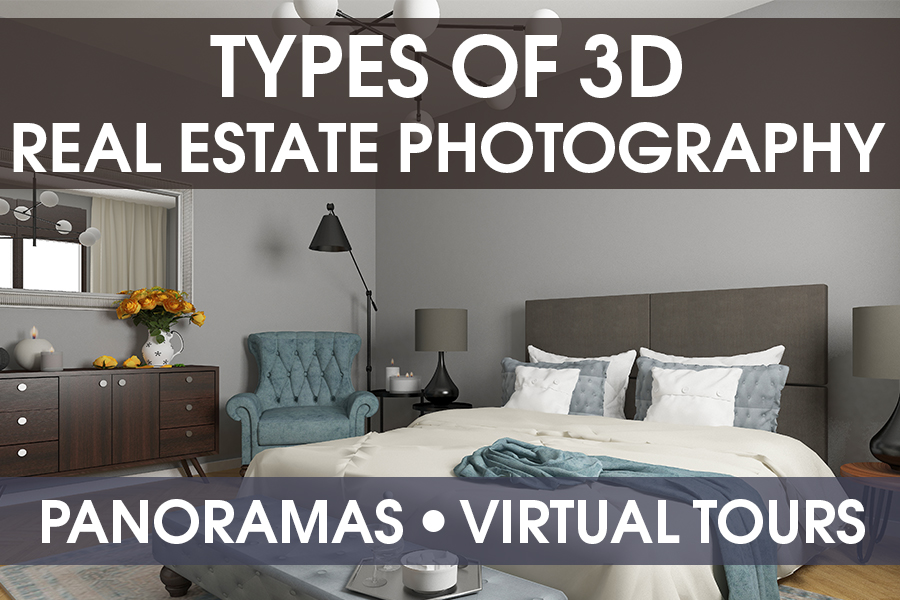 Average prices on 3D virtual tours
Since it's the most realistic and immersive way to experience the property, the average price for a virtual tour in the USA is about $250 for 3,000 sq ft. Each additional 500 sq ft. costs $50. This price only covers the walkthrough tour and doesn't include any photos of the property. HDR or aerial photos are paid extra, if necessary. Creating a floor plan to your reality tour costs approximately $55 for 0-3,000 sq ft. They add even more value to walkthrough tours. Most photographers set up packages offering a combination of different services for a reasonable price.
Matterport 3D real estate photography technology
Matterport allows to create 3D Matterport listings very quickly and cheaply, whether these are apartments and houses for buying or renting or rooms in hotels.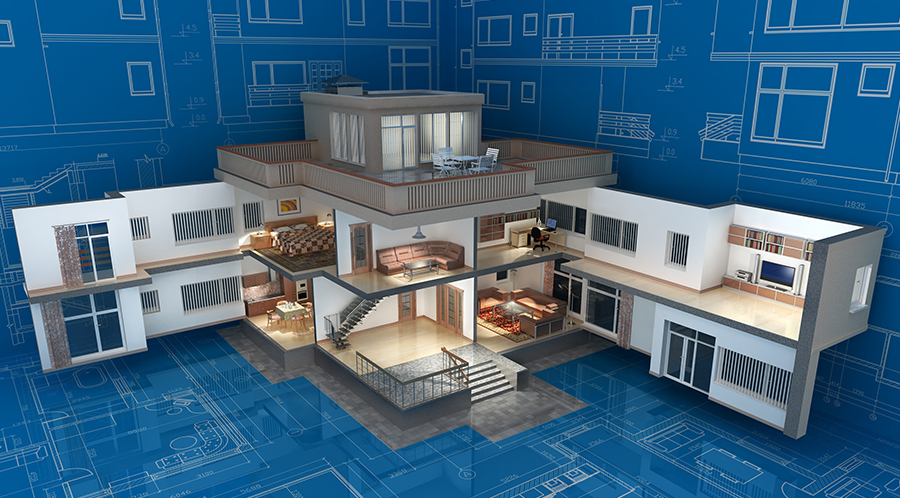 If several years ago, the laser scanners for $150,000 were needed to create a 3D model of the room. Now everything has changed. The company Matterport has developed a camera that costs only $4,500, and for several years has been actively used by real estate agencies - mostly in California area.
Matterport tours have lots of important advantages. According to the data of the 2017 Home Buyer and Seller Generational Trend Report, the highest number of customers is the representatives of the "Generation Y", who are about thirty-six or even younger. In this case, exactly Matterport listings technology may be the best way to address these buyers.
It gives users a chance to get an amazing space view, going much further than a well-known virtual tour or a floor plan. With the help of a special camera, it becomes possible to provide the potential buyers with a walkthrough of a place without any invisible spots. The program incorporates Pro2 3D Camera (approximately 4,000$) and Cloud service plan (at first almost 50$). You can enjoy the samples of Matterport tours on the Matterport 3D gallery.
Matterport marketing increased the number of customers twice according to 2017, as it creates a full 3D media ecosystem for various business purposes. Besides, Matterport pricing are quite low in comparison with offered quality – from $49 to $149 per month.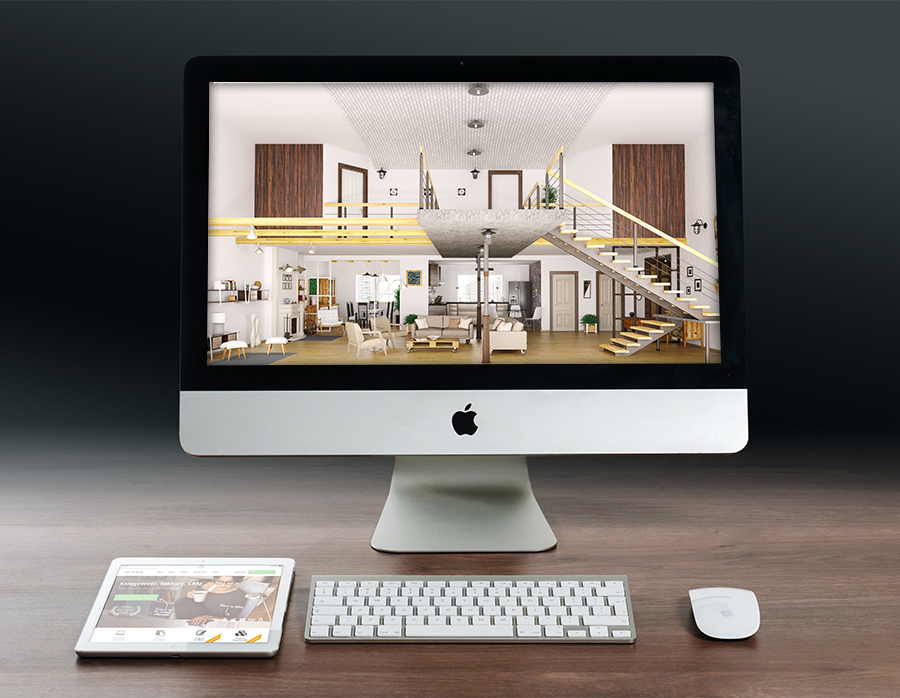 The next goal of the Matterport team is to come up with a way to scan spaces using smartphones. They plan to generate very fast and high-quality 3D real estate tours models. To realize the idea, Matterport teamed up with the Tango Project, the brainchild of Google, dealing with 3D-worlds. To implement the new project, $30 million of investment companies' money has already been raised.
Benefits and minuses of VR real estate photography
Real estate listing with run-time visual content has turned out to be more beneficial, giving agents above 400% more leads. In this case, potential customers feel more confident as they have seen the house virtually before.
Big high-grade pictures are the main demand for all real estate commerce packages. Even so, 3D virtual tours real estate can rise agents to a completely new level, leaving their competitors far behind. Many listing portals worked hard and added a new option for making 3d walkthrough real estate easier of access.
While videos can increase the appeal of your advertisement by 200%, 3d walking tour and 3D real estate photography boost it by 500%! All the other advertisement tools lag behind in comparison to the 3D photography and their shortcomings are obvious.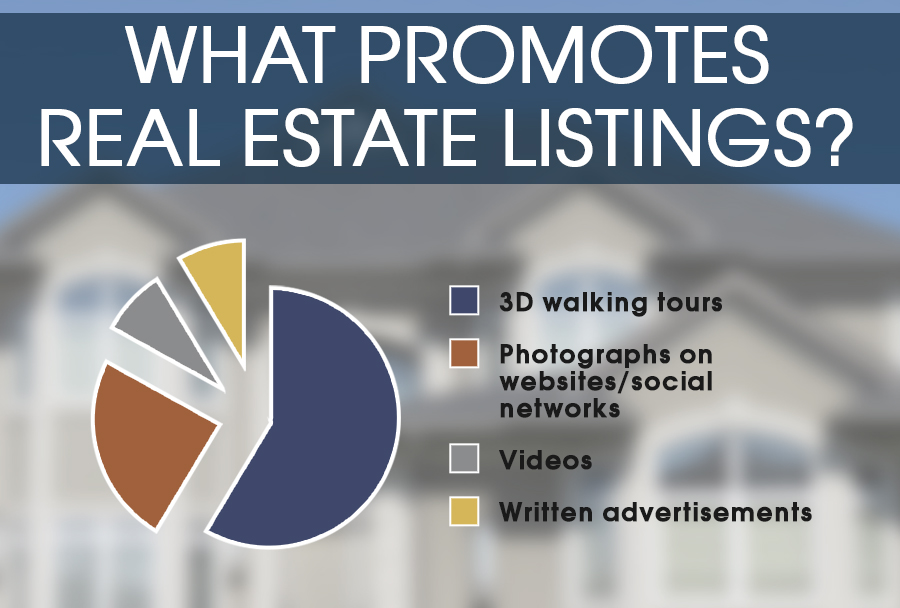 Real estate photos:
no interactivity
do not allow you to completely immerse yourself in the space
do not allow you to place the entire surrounding space in one picture
cannot show the relative position of objects
do not allow you to freely transfer the perspective
do not allow you to zoom in and out of individual elements. How many times have you had a situation where the things on the photo of the ad in reality looked much worse?
Real estate videos:
Video in full screen mode with good quality and in large size, with comparable traffic gives the video image only 320x240 pixels.
Viewing angle, viewing direction, viewing time are not clearly defined.
Do not provide non-linear viewing
Take much more time to shoot and edit.
There is no possibility to watch only what is needed, without imposing or taking unnecessary time.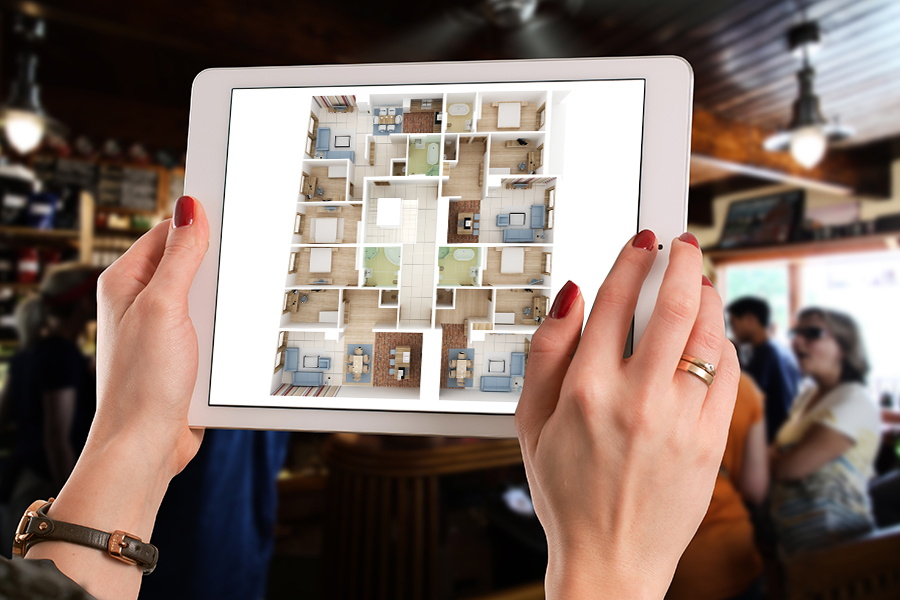 3D panoramas and 3D walkthrough of house:
Visualization
Interactivity
It's more realistic
Very easy-to-use!
Owners will sell the property much quicker.
Customers have the opportunity to attend the property without actually taking the time to visit it. The buyer can "wander" around the property for as long as necessary, peering into each corner, gradually sinking into the atmosphere, without experiencing the psychological discomfort associated with the presence of strangers: the owners or realtors.
The site, which uses the content in the form of 3D real estate walkthrough, is more attractive to users and they will have much greater site traffic!
The panoramic photos and real estate 3D walkthrough can also easily replace any text description. The information content of virtual 3D tours is much higher and they are beyond competition! An advertisement using 3D photography can become your "magic wand" and increase the appeal of your advertisement. If you want to strengthen your competitive advantages, you should definitely start using this new and affordable technology!
Please NOTE!
virtual tours deficient listings are visited 40% less comparing to their virtual competitors;
properties shown with VR tours receive 95% more mobile searching;
49% of real estate listing are created with the help of 3D real estate photography in 2017;
buildings featured with 3D tours get 65% more email inquiries than those without.
360 virtual tour camera equipment
In case you are eager to benefit from this fast growing industry and start earning money as virtual tour photographer, equipment is the first thing that you should care about.
RICOH THETA real estate camera
The RICOH THETA S is the best camera for those photographers who plan to create professional 360 real estate photography.
This sample is one of the most affordable 360-degree photographing equipment. Its tempting price is about $300. For this rate you will get a professional 3D real estate camera with two lenses and sensors. The last are pointed in opposite direction to acquire possibility of capturing 360 degree photography. RICOH THETA S is compatible with the Google Street View app. It enables you to make and publish 360 real estate photographs to Google Maps.
PLUSES:
The real estate 360 virtual tour camera enables to take professional spherical pictures and videos with pressing only one button.
The process of controlling the camera is simpler than ever due to mobile apps and Wi-Fi. Such options also help to edit necessary files and to share them as soon as they are ready.
Self-timer.
8GB memory.
Shutter speed can be set from 1/6400 sec. to 60 seconds
MINUSES:
Before sharing files with other websites, you need firstly to upload them to official Ricoh`s website.
The design of twin-lens makes the process of storing a camera more difficult.
The 3D real estate camera storage cannot be expanded.
In case you need waterproof case, you should buy it additionally.
Matterport pro 3D camera
The common price for Matterport pro 3D camera is nearly $4,500. Although it can be bought for only $3,600. The only thing you should notice is that before processing or hosting necessary data, users need to get a subscription to official Matterport cloud. That will cost you only $49 for one month.
In case you want to use Matterport Capture app for free, you should have an iPad. Mind that iPad Mini and iPad 3 will not suit. iPad will be connected to this 3d real estate camera wirelessly. It is also recommended that iPad have 128 GB memory.
Additionally, you will be required to subscribe to special Matterport`s cloud plan. Under condition you get it, you will be offered to have free processing of 3, 7 or 11 virtual house walkthrough spaces. You should know that this company provides 2 different kinds of Spaces. The first is standard space (between 3 to 100 scans) and Large Space (from 100 to 200 scans).
Pluses:
The usage is quite simple.
The algorithm of making 3D real estate tours is quite understandable. Firstly, you link to your iPad with the help of app, then get Wi-Fi connection and just scan. After that you move through the building you photograph, Matterport creates 3D virtual tour house plans that are based on captured surrounding.
The camera is totally automated and for this fact no professional photographing skills are required.
It can shoot 3d tours in HDR.
As soon as you completed video making, the program stitches pieces together producing the professionally looking property tour and then posting it on the server. Mind, you can enjoy Matterport homes video only after several hours.
Minuses:
The main minus of this 3D real estate camera is that it faces problems with scanning mirrors and tight spaces. So, you will need to make it going one more time by a slight push. Still, the company promises to fix this fail.
DSLR Camera to make 3D walkthrough of house
You can attach several different lenses to your DSLR camera to make a 3D real estate photography effect. No matter what brand, price or other characteristics the DSLR camera has, expect the following:
To be compatible with fish lens;
To have bracketing option;
To have a self-timer/remote control by an app on your smartphone.
A rather affordable variant of such cameras is Nikon D40x. This sample presents all basic functions needed to 3D real estate photography. In case you can spend more, consider Lumix G6. This best camera for real estate photography has a wider range of possible features and can help you in creating high end images of your building and interiors.
Fisheye Lens necessary to make 3D real estate tours
a name="fisheye-lens">
The best decision for 3D real estate photography is fish lens, as it enables to make pictures with the widest angle. Thus, you will be able to create 360 degrees panorama view with the minimal number of photos. Having 1 fish eye lens helps to get the desirable bracketing effect. This effect is achieved when a camera takes 3 pictures with different settings of exposure.
The most popular fish lens is Samyang 7.5 mm. That is a cheap but the best lens for real estate photography that still enables to get professional result.
Surely for creating high-quality 3D virtual tours in panoramas, a photographer requires to get sure that the camera is stable and steady during the whole photo session. One more gear without which panorama pictures will not be made is keeping a camera in one position by a tripod.
When you will choose your tripod, pay attention to such requirements:
It must have compatibility with your tripod head.
Its height should be the same as person`s height. That will create the most comfortable view for a human eye.
It should be made from metal. Such tripods are more stable.
Panoramic Tripod Head
It`s unlikely that you have worked with such photographing equipment unless you have experience in 360 real estate photography. Still, exactly this type of gear makes shooting virtual tours possible. It is placed on the top of a tripod and holds a camera. Such tripods are specially designed, so that they can move in all direction for creating panorama image. You can even make the panoramic tripod head by yourself like on the video below.
3D virtual tour software for perfect 3D real estate photography
3D Vista
3D Vista Virtual Tour enables a photographer to make interactive 3D real estate walkthrough tours with only one set of photos. Watch 3D Vista YouTube channel where you can see many tutorials about how to use this software for your real estate photography. It has a number of advantages:
Due to excellent compatibility, your created tours will work on all computer models, Android or popular IOS devices and even tablets.
Currently, this tool for real estate 3d walkthrough has two versions: a standard one and pro. Both versions are simple in terms of using. They do not demand programming skills, as their interface suits perfectly for beginning users.
The program can optimize done tours for smartphones, by presenting its smaller versions.
It allows working with any type of camera and lenses.
You can also install a free 3D Vista app to manage all your walkthrough tours and show them online or offline. You can also view other photographers tours and read your works directly from your SD card.
Pano2VR – makes a 3D real estate walkthrough easy
Pano2VR is a software to edit your panorama real estate photos. Straightening the horizon and removing the tripod from the panorama can be accomplished with a few simple clicks. This program can be downloaded and tested free as long as you need. If you would like to use it without visible watermarks or node limitation, you should buy a license key.
It comes along with a useful Patches mode to fix taken images. You can remove a tripod from your panorama. For this, just select the photo part that needs fixing, open file in picture editor, extract the extra object. After that these changes will be transported to the whole panorama.
There is a possibility to straighten the wrong horizon of 3d walkthrough of house.
All taken photos can be filtered by tags.
You can add information or even patches to already created material.
Tourweaver – a useful real estate virtual tour software
It is a professional virtual tour designing tool. It shows a real 360 degree tour with panoramic view and transition. Sounds, Video, Maps and more extra features can be explored in your virtual tour.
It enables to create 3d virtual tour house plans in HTML or Flash formats.
Due to Bing or Google map, a person will be shown a location during presentation. Still mention that Bing works with Flash tours and Google with HTML 5 tours.
The program supports varied popups to which links, photos or text can be added. 3D models can also be added, but in Flash format only.
Eager to make a virtual tour interactive? No problem. It enables to add special buttons and useful hotspots.
The program can support multiple scenes. The liked scene can be easily navigated.
Panotour, a real estate virtual tour software, helps to create high end images fast and easy
Panatour suits for those photographers who search for a useful software to edit high-quality tours.
It presents 6 varied presets, but you will face a possibility to create your own one.
Custom hotspots make virtual house walkthrough tours interactive.
All finished tours can be exported. You just save them in PTY format on a PC.
The program supports maps and complicated floor plans. Additionally, Google searching engine, Bing and OpenStreet Map are supported.
There are no limitations concerning scene number and file formats.
You will be able to choose spherical, partial, giant or groups panoramas.
Vtility makes amazing 3D house tour
It is an excellent choice for real estate photographers, who need to make online virtual tours.
You can adapt got 3D real estate photography for any size of a screen, as it is mobile friendly.
It offers straightforward interface.
The program was created in HTML 5.
It does not demand any extra photographing device.
Mention, that the app is not free. You will need to choose and buy a package from $15 to $300.
MakeVT
This software enables creating panorama in only JPG format.
You may add any hotspots, popups, texts and links.
It supports sharing. You can publish tours online easily. Sharing a necessary link is also not a problem.
Notice that this app has different pricing plans. Every plan provides specific features, so before buying check the full list of them.
I found 3D real estate photography to be the future of real estate marketing. Because of its mobility, fast social media sharing, this type of property photography will replace the classical images of interior and exteriors.
Do you like the article? Please feel free to share it via your social accounts.
---
Pay attention this photography blog which does not require credit for the pictures and photo post production examples listed here . All photographs used in the article are only copyright to their respectful creators . These shots posted as a big admiration of portfolio and photo retouching talent the experienced rt masters have . If you found the photo on this post that is yours and do not want to be promoted on our website , please do not hesitate to write us via online chat on your right and it will be quickly deleted .
---
Rate the article!
The article's rating:
---
You comments or questions are welcome; please share your opinion on the topic.
Use Facebook:
Use Disqus: