High End Real Estate Photography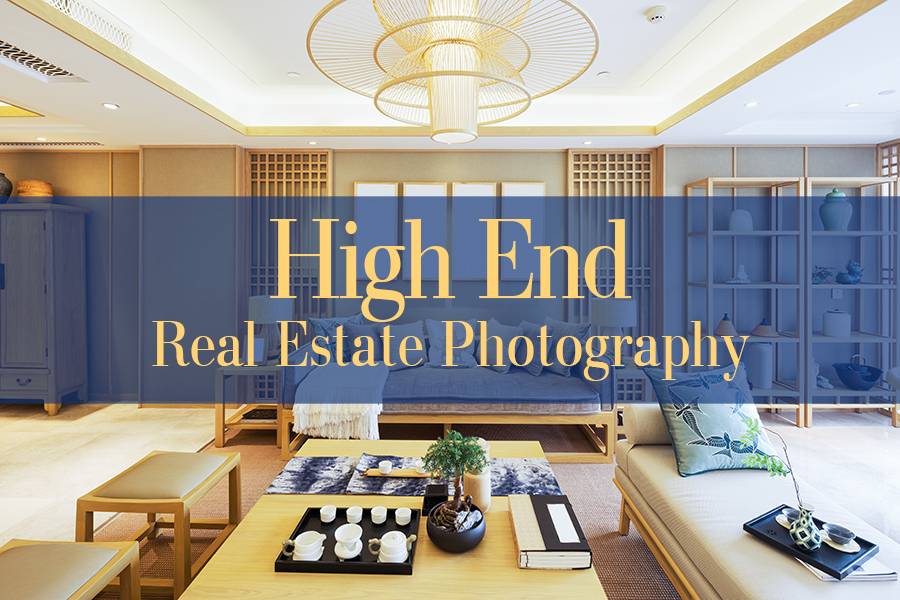 If you want to have a job in real estate photography California business, where according to Zillow data, the average luxurious condom's price is $10 million, you have to do high end real estate photography. These are the luxurious photographs of upscale property, namely buildings, interiors, cafes, restaurants or hotels, which are usually printed in magazines and used for advertisement. If you're thinking of getting $1,500 for one photo shoot, then you should know more about this genre.
---
Contents:
---
How to distinguish high end real estate photography?
High end architecture is not just shooting the space with a wide-angle lens but really narrowing down and creating art.
HIGH RESOLUTION. Real estate and architecture photographer distinctly understands "high-resolution photos" with a great number of pixels are the basis for luxurious real estate photography. It guarantees easy and deep photo editing. Zillow, Trulia, Homefinder, fashion magazines, advertising campaigns accept only the high resolution photographs, as they look really interesting and gorgeous.
DUSK. Not only good real estate photography gear plays the main role to make building look luxury. At night or twilight the house looks truly breathtaking, highly increasing online rates. When we have a warm glow interior in the beautiful blue exterior, and the sea of city lights underneath us, it's an awesome picture.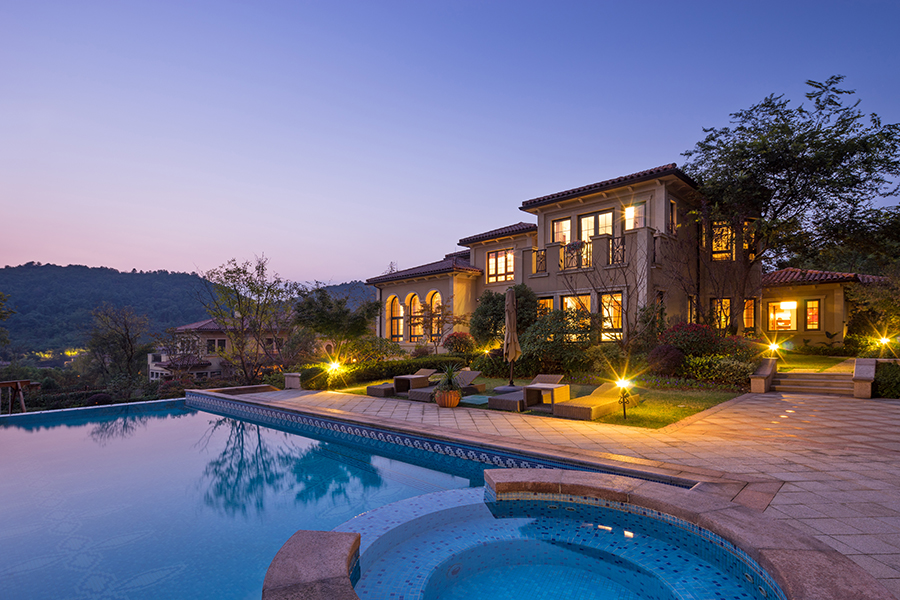 DRONES. Among other real estate photography equipment that you should have, drones become more popular. With their help, it becomes possible to take photos, 360 panoramic views, and make videos of the house from different positions, angles etc. Any pro photographer for real estate agents provide drone photography services for luxurious property for potential clients to see every detail of a house, the neighboring objects and surrounding.
Nowadays, a great number of luxury real estate photography Orange County companies also provide interior drone footage services. Just imagine, the footage of large rooms with tall ceilings, as well as, ceaseless footage from one room to another is possible thanks to drones. As a result, customers watch the video and have a feeling of being, "floating" there.
High End real estate photography editing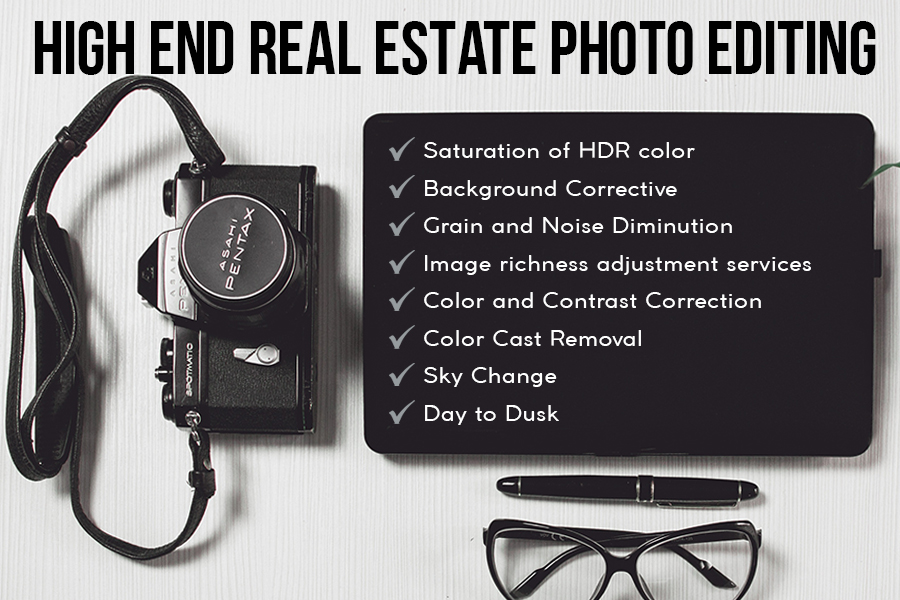 Being a top-quality, luxury photography applies only RAW format, advanced and sophisticated High Dynamic Range techniques that create the most realistic and vivid coloring palette possible. In today real estate photography business, photographers try to represent the properties in their best angle. That's why professionals take both over-exposed & under-exposed picture, also known as light and dark, together with an exposure, which is standard. Then the 3 photos are merged into one. The gotten image highlights the most impressive features of every object in the photographed room. That is so to say, HDR photography turns to be the most advantageous way to depict items as naturally as people see them.
Luxury real estate photography pricing
High end real estate photography pricing is higher than a basic property photoshoot. I've gathered the average prices in the US for an average high end property photoshoot.
Real estate photography California rate is about $2,550 per a shoot (drone photography $700). Luxurious real estate photography San Diego price is $1,700, it is the rate for Premium package of property photos, flyer design, social media collage, deep retouching on all images up to 3000 square feet ($2,300 a la carte value). Average real estate photography Miami, Florida service will cost from $1,000 to $2,500 depending upon the square feet of the house. Atlanta real estate photography price is $1,000 for 20 high end photographs + $650 for 10 images made by drone. If you want to do this business in Detroit, the luxurious real estate photography Michigan price starts from $1,500 for 4-6 photos, bundled with shoot.
I recommend to set an hourly pay that will be based on how many hours you spent on the photo session and editing. I think every photographer of this genre should have several real estate photography packages that are based on the quantity of final images sent to the agent. Each package must have its own time limit: 30, 45, 60 or 90 minutes. If the owner or agent has not prepared the house for the photo session before your arrival, I recommend charging an additional fee, for every unplanned 15 minutes.
Do not forget to exclude the cancellation of a photo session. If the customer calls me before I can leave, I do not charge any payment. But, if I am called between the time I left or during the photo session, then, I take 25% of the total fee, as I understand that I don't have to edit anything.
Masters of high end real estate photography
Marc Weisberg – a photographer for real estate agents of high classes
The major photography genres of Marc Weisberg are luxury real estate & architectural. Marc arranged his master classes in Orange County, L.A., and NYC. Since 2015 he works in real estate photographers association as Sony Artisan of Imagery. Marc Weisberg works with both frequent orders, where the price of the houses is $1-$10mln and commercial projects where the price is about $40-$350mln.
Rich Baum – a well-known real estate and architecture photographer, blogger
Rich Baum is a professional real estate photographer who provides services outside of Sacramento, CA and write pro articles and tutorials in real estate photography blogs. The cost of his services varies from $185 to $475, depending on whether a private or commercial order. Rich Baum has the real estate photography blog on YouTube, which has nearly 10.000 and on which he shares tips & tricks in real estate photography.
Joseph T. Meirose IV – an expert of real estate photography business
Joseph T. Meirose IV is a famous luxury estate and full-time commercial photographer which is based on Sackets Harbor/1000 Islands New York. Since 2014, Joseph has made more than 60 major commercial projects. His photographs were published in such well-known magazines as The Wall Street Journal, Sotheby's PORTFOLIO Lifestyles Magazine, The New York Times and The United Kingdom Telegraph. Maybe his site is one of the best real estate photography websites in NY.
Russell Abraham - a famous photographer for real estate agents on the West Coast
Russell Abraham has more than 30 years of engaged in architectural genre. His works have been presented in many national journals. Russell has already written 4 books devoted to real estate photography.
Ethan Tweedie – a real estate and architecture photographer
Ethan Tweedie is engaged in Luxury Hotel & Resort Photography on the Big Island of Hawaii. His clients were: Hilton Austin, Eric Cohler Design NYC, Four Seasons Hualal, Willman Interiors etc. His images were published in Forbes Magazine, American-Architects, National Geographic, Architect Magazine, The Robb Report, Discovery etc. He has quite an interesting real estate photography website with many luxurious photos of buildings and interiors.
Andrew Pece
Andrew Pece is the photographer with 15 years of experience in interior and architectural genres, which is located in Orange County, California. His photos were published in the Forbes magazine. Andrew create his own channel on YouTube, which has more than 1.100 subscribers, where he shares tips on choosing photo equipment for real estate.
The real estate photography proposal by Barry Grossman
Barry Grossman is a famous photographer who has been photographing for 25 years not only for realtors, but for architects, interior designers etc. Barry is located in South Florida. His works are regularly published in Architectural Digest and Florida Design.
Real estate photography Larry Field
He lives in College Station. His main directions are Architecture, Real Estate & Commercial photography. Real estate photography Larry services have very short delivery time for the retouched images: the next morning for real estate and about 5 business days for big commercial projects. The cost of services starts from $135 for property and from $750 for commercial projects.
Kasi Liz - real estate photography Pasadena CA services
Kasi Liz is a photographer in architectural genre, who used to be an appraiser for property and now taking interesting photos. Her motto is only natural light and photographs of the highest quality. Kasi has already photographed over 1,000 luxury houses in her area.
Lance Emerson
Lance Emerson is a skilled photographer who engaged in commercial & real estate photography San Diego. He is considered the best real estate photographer in San Diego. Also he works in the cities: La Jolla, Pacific Beach, Coronado, Mission Valley, Solana Beach, North Park, Serra Mesa etc.
Most popular high end real estate photography services in the US
Real estate photography California company - PreviewFirst
PreviewFirst has been on the real estate photography in land Empire since 2004. During this time, their customers were many top sales managers, a large number of major real estate brands and construction companies which were interested in real estate photography California. The company provides a modern view of photography and can make virtual tours. The price for PreviewFirst services starts at $125 and reaches $350. Also, you can "extend" the photo session for $75 per daylight hour. They provide services in Orange County, San Bernardino, San Diego County and Riverside County's.
Galaxy Media
Galaxy Media Co. is a real estate photography Boca Raton company that is engaged in photo and video shooting of property. The number of their services includes: aerial photo shoot, aerial drone videos, property photography, social media etc. A customer can order the services of Galaxy Media Co in the territory of real estate photographer south Florida. The company also deals with clients in Orlando, Miami, Ft. Lauderdale, Boca Raton and Tampa.
Luxury property imaging – a real estate photography Miami service
Luxury property imaging basically provides professional real estate photography Miami. But if the client wants, they can go anywhere, and the prices for moving are rather low. In addition to quality photos of real estate, the company practices aerial drone videos and the photo shoots of yachts in the luxury real estate photography Miami segment.
Luxury homes photography
Luxury Homes Photography is a Los Angeles real estate photography company also based in Las Vegas and Nevada, California.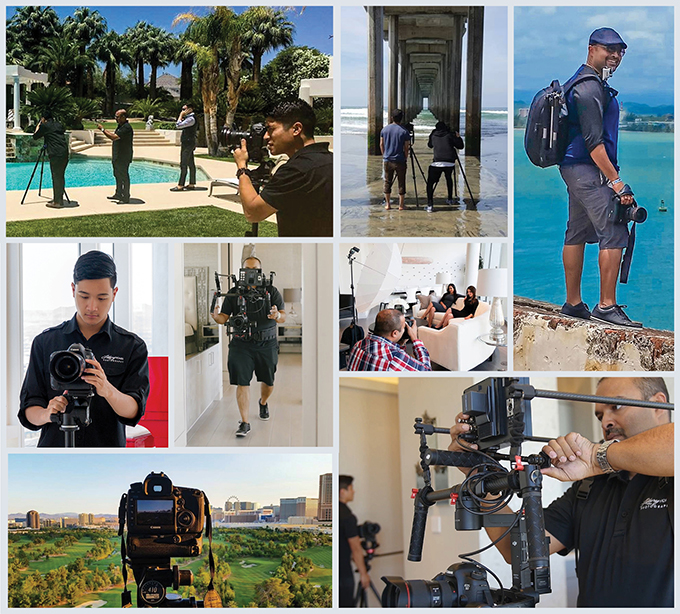 Ten Tenths photo real estate agent photography service
Ten Tenths photo is the real estate photography group which provides photo and video services in the genre of high end real estate photography. The customer receives fully retouched photographs within 36 hours. The Atlanta real estate photography company offers its customers three packages: Basic ($300), Essential ($500) and Deluxe ($800).
DJZ real estate photography group
DJZ offers its clients different services, from Architectural to Aerial shootings. To provide the perfect result, the real estate photography Michigan company uses a variety of wireless light sources, light modifiers and newest techniques for gluing in Photoshop. DJZ prices start at $185 for 15-20 photos and reach $325 for 40 photos. Also, the company provides 2D & 3D tours, Floorplans, Aerial Photo & Video and Twilight Photography.
AccuTour
This real estate photography Broward company specializes in 3D tours. Also, AccuTour will publish the 3D tour of the houses they photograph on its website that speeds up the selling process.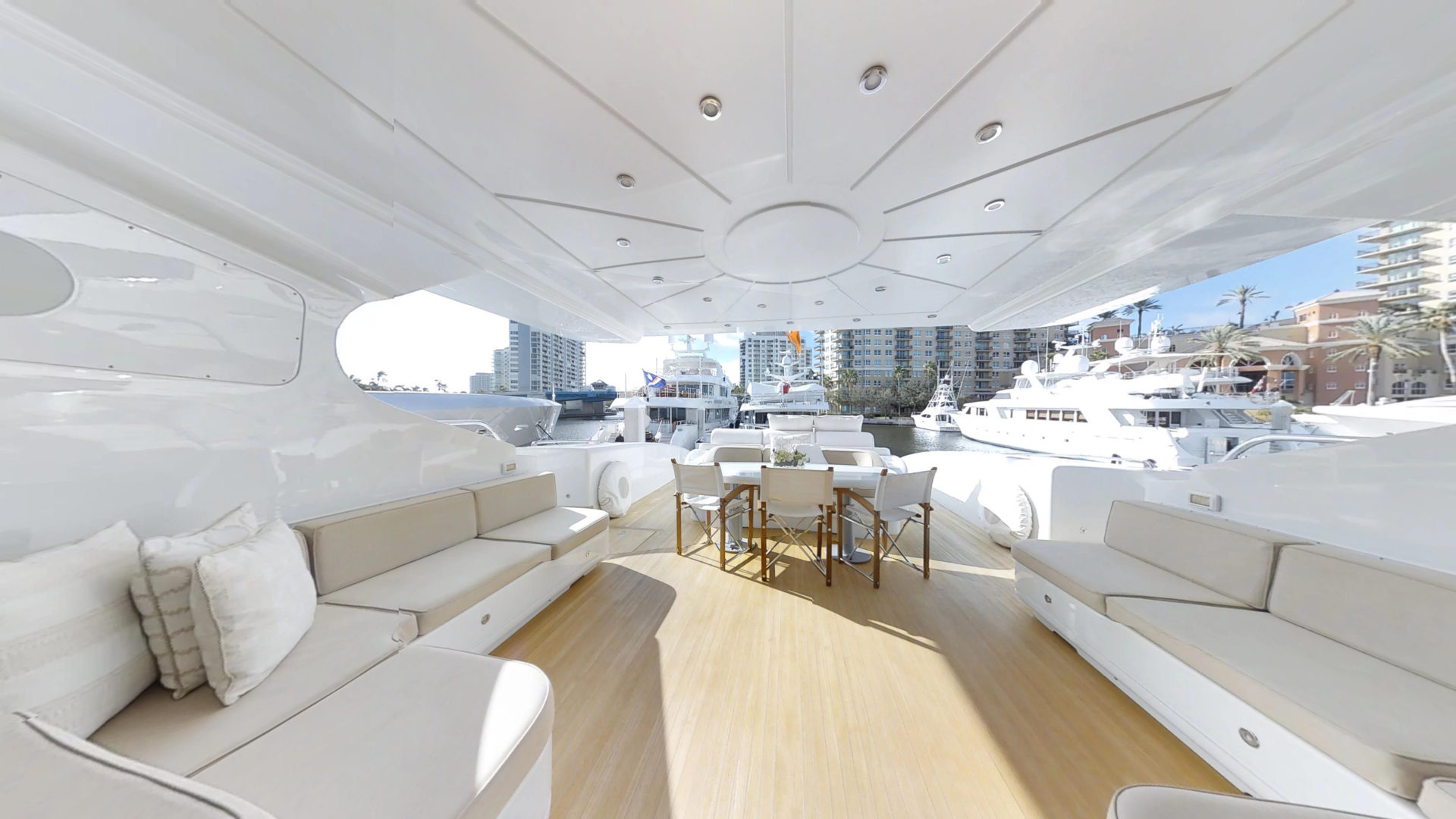 BMB dezines - luxury real estate photography Orange County
All photographers of this real estate photography Orange County company assume that under any lighting conditions you get the image of the real estate in the best possible way. BMB dezines provides its services in architectural & interior photography which are divided into 3 packages: Basic ($200), Standard ($250) and Estate ($300).
Mastering luxury real estate photography
As the direction of this genre is increasing, various companies offer their mastering architecture and real estate photography classes about how to properly hold photo sessions and what you need for this.
Date of the event: 05.14.2018 – 05.16.2018
Location: Palm Springs, California
Cost: $1400 per person
This architectural photography course run by Marc Weisberg that was created for those photographers who want to know more about equipment, lighting, tools for creating it, shift lenses, real estate photo editing services, etc. Also, the courses will consider business processes at various stages. The camera's brand does not matter.
Tips & Tricks for real estate photography by Rich Baum
Date and locations of the event:
March 21-22 (Auburn CA)
April 9-10 (Seattle WA)
April 12-13 (Seattle WA)
May 7-8 ( Dallas TX)
Cost: $875 for 2 full days
These courses are designed for those photographers who study for new tricks in this genre. After classes, you will be able to perform photo shoots faster and more efficiently and create a more consistent product. Also, the interior photography course will be considered separately. The participants of the course will have a practical class with Rich Baum, about which I wrote above.
Find more information about other real estate photography classes universities or detailed real estate photography courses DVD, which you can choose from.
The genre of high end real estate photography is in great demand on the market today and the prices are high. Honestly, you'll fail to do it if you just started the real estate business. Customers trust only experienced photographers with a big portfolio. If you just want to have a high end real estate photo for your portfolio, you will have to pay from $1,000 to $3,000 to the home owner just to make the photographs.
Do you like the article? Please feel free to share it via your social accounts.
---
Pay attention this photography blog which does not require credit for the pictures and photo post production examples listed here . All photographs used in the article are only copyright to their respectful creators . These shots posted as a big admiration of portfolio and photo retouching talent the experienced rt masters have . If you found the photo on this post that is yours and do not want to be promoted on our website , please do not hesitate to write us via online chat on your right and it will be quickly deleted .
---
Rate the article!
The article's rating:
---
You comments or questions are welcome; please share your opinion on the topic.
Use Facebook:
Use Disqus: