Best of modeling photography 2017 – How to become a photo model
Every epoch is characterized by some particular beauty canons. The renaissance era was marked by women with curvy figures and with hair of lighter hues. "The wider your hips, the better" Rubens would probably say. The Victorian era was notorious for its passion (sometimes even bordering with danger and insanity) or extra small waist and voluptuous backside. Pale skinned women with bob hair styles and more natural body lines were the highlight on the eccentric twenties. It all changes, of course, during the golden ages when long hair more physical shaped bodies (just like Hollywood stars of those ages had) came to its heyday. And how can we not recall about the icon of the fifties – Marilyn Monroe.
This symbol of beauty mesmerized everybody all around the globe with her tempting, extremely feminine hourglass figure and luxurious blond hair. Gradually celebrities and TV stars started to have a new company in sense of being beauty icons. Starting from the Hippie era modeling paved its way to the public popularity. Tall, lean and physically strong bodies became popular and were admired a lot. Models stunned people with their pretty appearances and effortless outfits. Nowadays these women make your heart stop the first instant you open a magazine. They know how to showcase their beauty, how to pose and show themselves. Most of them are now beauty icons, since they have embraced their characters, personal style and appearance. Dazing on us from magazine covers, they proclaim beauty standards. Some of them make women fell self-conscious, and some of them show that being different is a good thing, just like these extraordinary models – 15 Unusual Models In The Fashion Industry!
Some models really show it to us that the less is the better, since their before and after retouch don't look that drastically different, showing their natural beauty. There are various sorts of models out there, so that every person's taste can be satisfied. Let's have a look at women who are capable of enchanting us from a single glance or an Instagram post.
Most distinguished and highly-sought photography models
Through the last decades there was quite a number of promising and highly sought after photography models of their times. All of them could easily catch the needed emotion for a photo session, understand photographers' demands without a thousand of explanations, come out with a flattering and most becoming photography pose for promoted or advertized goods etc. They somehow made photographers, even the most sniffy and picky ones, to endear themselves to these best photo models. These days, modeling is on its peak of success.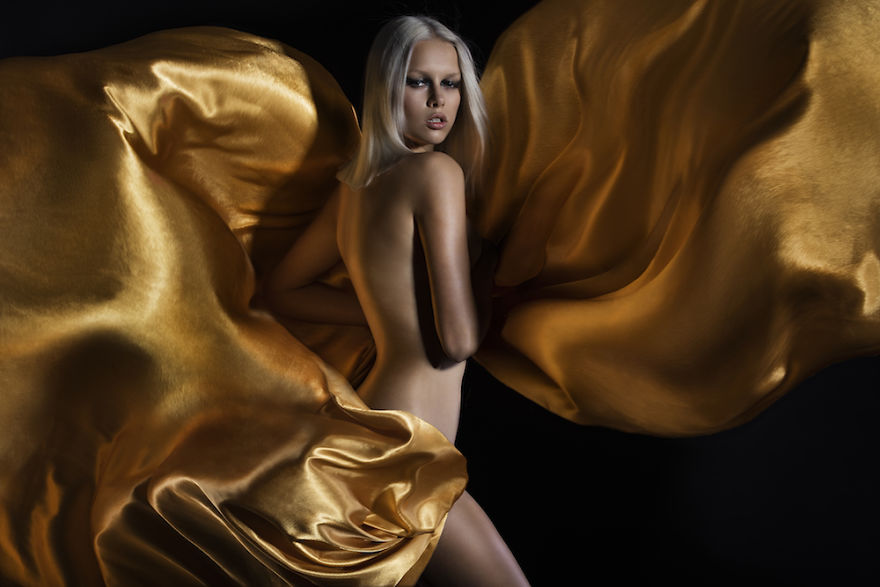 There are so many of them all around the world, seriously. Some come and go, sticking in the mind of the publicity just for a season and thanks to a single highly hyped cover or photo session. Only a small number of them do their utmost to stay in the spotlight and keep on rolling, using their modeling photography career to the fullest. Besides just doing their best in the studio (and that is way far from what we see in magazines, as we have mentioned in our article, entitled "About Studio Photography - Reality Behind Photography"), every supermodel has her own secret to such a success. Gigi Hadid, for instance, embraced social media for this purposes. Numerous hashtags and fabulous Instagram posts helps her to allure potential clients immensely. That is what she mentions in one of her interviews – The secret to supermodel success?
Here are some of the best photo models for this time being who has manages to attract the public attention and to participate in a multitude of famous campaigns.
Doutzen Kroes
Virtually Doutzen Kroes was discovered as a model in her motherland – the Netherlands. Now this gorgeous woman is one of the best photo models who is known world-wide. She is quite highly sought-after by many famous fashion houses. Nevertheless, she is most famous for being one of the sexiest Victoria's Secret models. That is, actually. The way she has become so popular all around the globe – by means of modeling for this well known brand. Besides, she has been featured in a number of most influential magazines like Vogue, Elle, Harper's Bazaar and many others. No wonder, since she has a stunning face and amazing sexy figure of a bombshell, (that is notwithstanding the fact that she is a mother!). With such an a fabulous appearance she does not really need any drastic retouching. We are more than sure that this gorgeous supermodel's photos require only some photo color correction services, since she looks absolutely impeccable anyway, don't you think?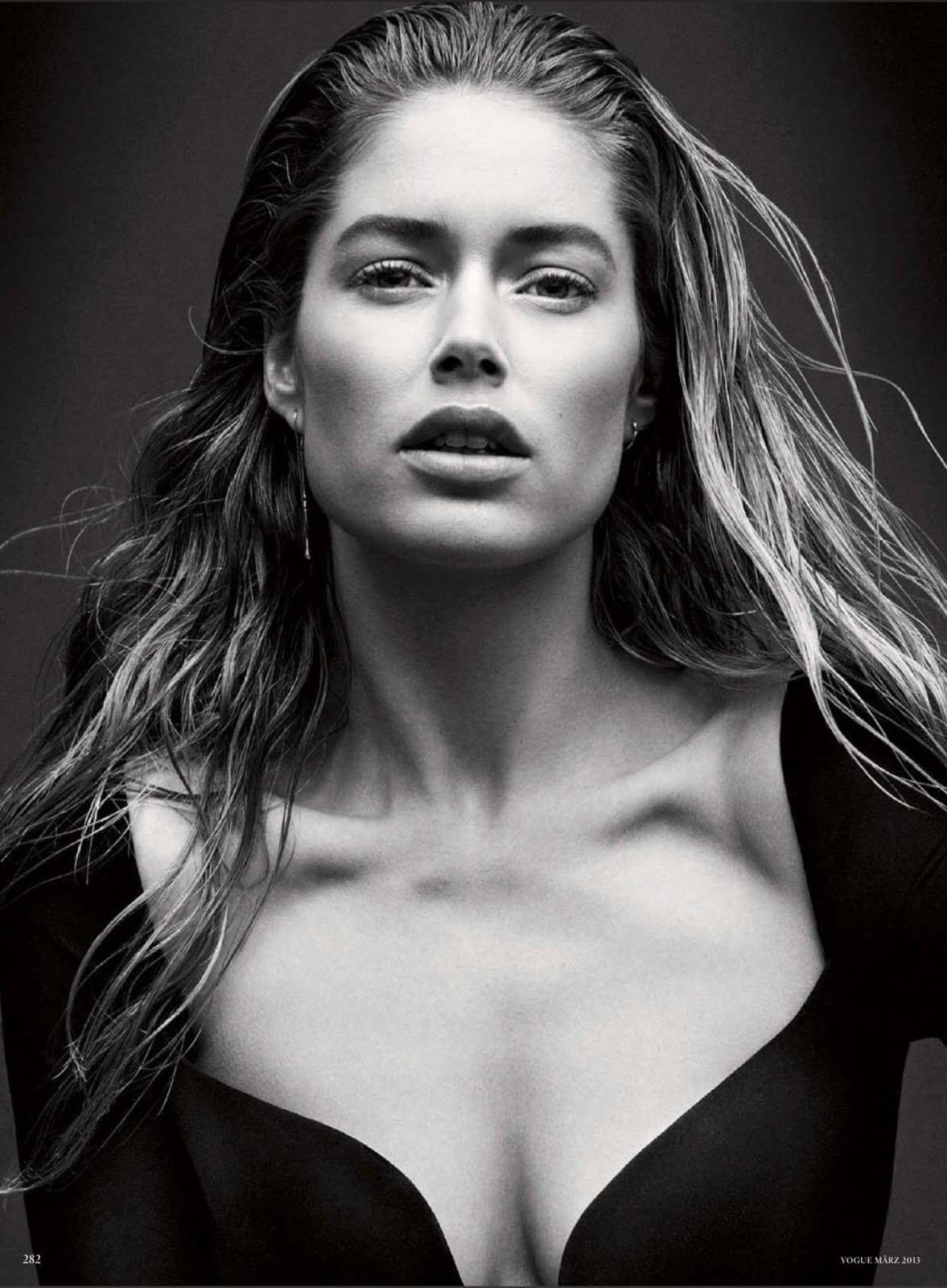 Gigi Hadid
This girl definitely knows how to grab attention of the publicity and most influential fashion magazines, as well as fashion houses. Gigi Hadid has heated it off with social media. Therefore, she has so many followers on her social media profiles. That is what attracts the attention of luxurious fashion companies, since they see an enormous potential to obtain even more attention, popularity and recognition from the public. If you look at the latest covers of magazines or fashion campaigns, you would probably see Gigi Hadid. That is how successful she has become thanks to her painstaking work on herself, her image and modeling job in general. Apparently, she is quite easy to work with and ideal model for greater views, since many working propositions keep coming to her in a constant flow.
Lily Aldridge
This stunning supermodel has started her career in a young age – being only a 16-year-old teenager. Nevertheless, she has successfully found her place under the sun and, palpably, does not want to lose any time soon. She is known nowadays as one of the sexiest model for Victoria's Secret. She has a jaw-doping body and an exceedingly attractive face, which you cannot but look at the first thing you get a fashion magazine into your hands. Lily Aldridge has been spotted in numerous fashion magazines all over the world, including Vogue, Sports Illustrated Swimsuit Issue, Elle, Glamour, Harper's Bazaar etc. What is more, she has become the face of such influential fashion houses as Bobbi Brown, Levi's, Tommy Hilfiger and many others. This bombshell definitely knows how to attract attention and do her job in the most remarkable way.
Taylor Hill
This outstanding supermodel was first most recognized as one of the Victoria's Secret angels. Nevertheless, she has showcased herself in the best way possible. Taylor Hill has proved to all that she is not only one of the sexiest women, but also a flexible photo model who is capable of changing her image for the sake of amazing shots. She was discovered as a model at the age of 14 and has managed to achieve a mind-blowing success. She has been even called one of photography models who earn the most en their working niche according to Forbes. And boy, Forbes is the most reliable source in such cases. Fashion houses and fancy magazines adore Taylor Hill. That is he reason why she has been seen in Elle, W, Harper's Bazaar, Vogue and so on.
Kendall Jenner
This girl has been seen on TV since her early ages. Everybody knows (and perhaps many people follow) the TV reality show "Keeping Up with the Kardashians". Kendall Jenner has grown to be a stunningly beautiful young woman. No one will deny that Kendall Jenner has some great potential and that she was amply gifted by Mother Nature. Just like her best friend, Gigi Hadid, she is now being a highly sought after supermodel. This girl definitely knows how to become a photo model in a blink of an eye. She has managed to get to her heyday relatively quick. A striking multitude of photography models works years to get hired by such influential trademarks as Karl Lagerfeld, Marc Jacobs, Estee Lauder, Katie Grand. This girl managed to do that much quicker and has achieved striking results. Kendall Jenner is now being featured on the pages and covers of such fashion monsters as Vogue, Harper's Bazaar, Allure, W and many others. Her beguiling looks and thousands of followers on various social media will definitely bring Kendall Jenner even higher.
Nina Agdal
Here is one more supermodel that has been featured in Sports Illustrated Swimsuit Issue. And that is exactly what has brought her to such a staggering popularity. That is, of course, alongside with her mesmerizing face features, impeccable body shape and quite an alluring personality. If she hadn't been seen accidentally on the streets of her hometown in Denmark, we wouldn't observe her in most influential fashion magazines now. Thanks to her natural beauty and working perseverance, Nina Agdal is now considered to be one of the best photo models for this time of being, as well as merely one of the most attractive and sexiest women in the world.
Anna Ewers
Not everyone can boast of being discovering for the modeling world by Alexander Wang. Anna Ewers, nevertheless, can rightfully brag of being his muse. Why wouldn't she be? Just look at her: amazing, killer figure and, most importantly, a mesmerizing and interesting face, that cannot but stick in your memory for quite a while. Just like Alexander Wang saw a huge potential in this girl once, many other fashion designers corroborate his anticipation. Anna Ewers has successfully collaborated with such magnificent fashion houses like Balmain, Dior, Lanvin, Calvin Klein, Chanel, Louis Vuitton, Versace, Prada and tons of others. Her interesting facial features have allured a multitude of fashion magazine. Therefore, she is definitely going to be seen in many of them in the nearest time as well.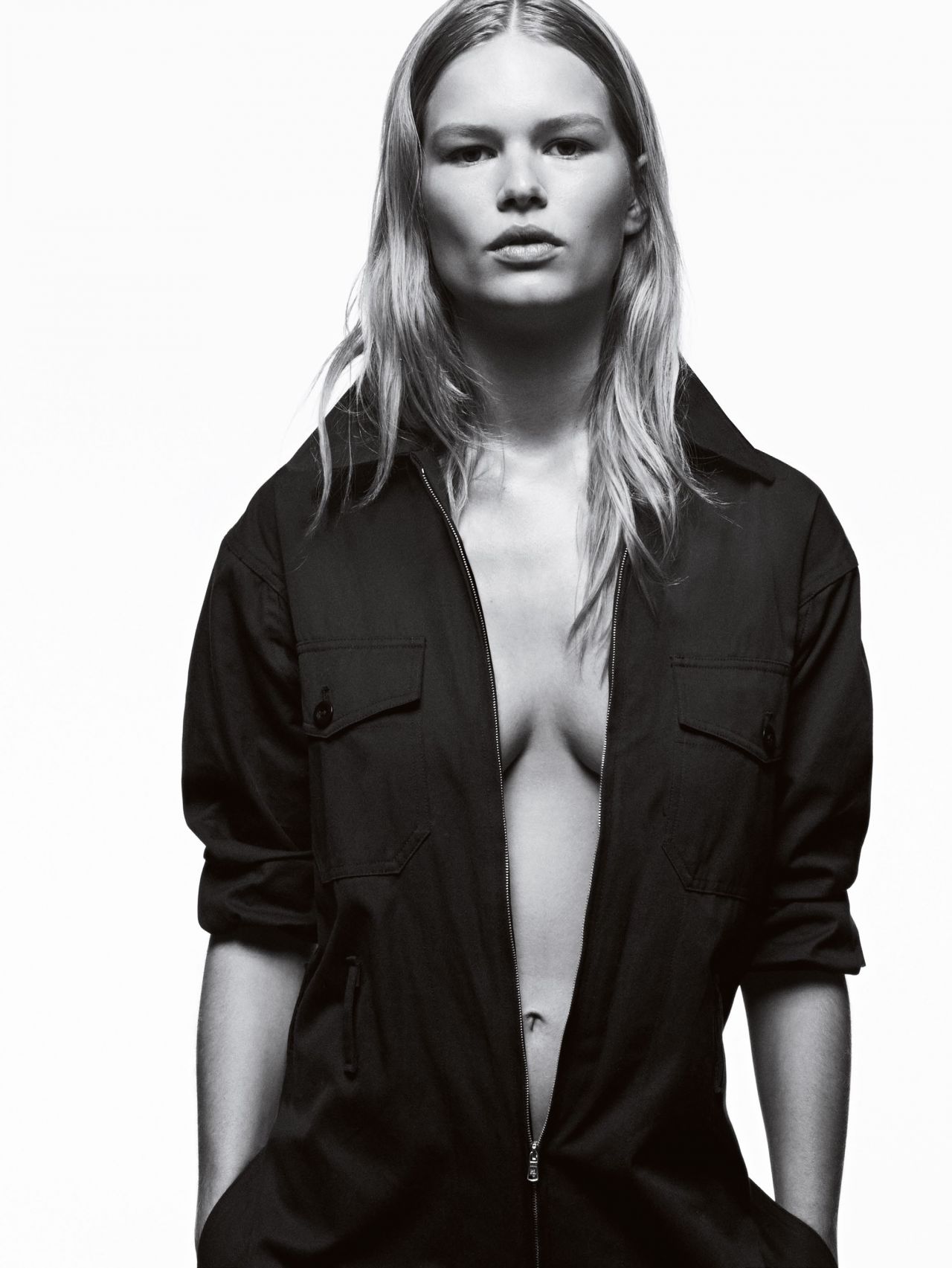 Adriana Lima
Who doesn't know already this Brazilian hotty? She is considered to be one of the best photo models with amazing figure and beautiful, sensual face. She was, actually, called the most valuable Victoria's Secret angel! Can you believe that? As many of the photography models listed here, she has collaborated with a multitude of fashion magazines and famous trademarks. Victoria's Secret is not her only achievement. This supermodel is still on the peak of her popularity notwithstanding her age. Most people say that models are in high demand until they are 30. Nevertheless, Adriana Lima is one of those charismatic supermodels who keep on rolling and endearing influential fashion companies to them.
Mica Argañaraz
Mica Argañaraz is one more example of those supermodels who have successfully made incredible social media profiles and have gained thousands of followers all over the globe. Not only does she have even millions of fans and followers, she is also in good favor of a number of great fashion magazines and most influential fashion designers. No wonder, since all of them consider her face to be unique. It may be transformed in any way possible and be flattering for any kind of fashion campaign. It is interesting how Mica Argañaraz is capable of getting adjusted to working settings, adopting characters and emotions that are needed for a photo session. That is probably the reason why she is much adored by Prada, Versace and Yves Saint Laurent.
Bianca Balti
This very supermodel should pay tribute to Dolce & Gabbana, since they are the one who have made her shine in the spotlight. In 2016 she was called one of the hottest and best photo models. And she is still stand in the same place, without any doubt. Bianca Balti's perfect figure and alluring blue eyes cannot possibly leave you indifferent to her. That is what many fashion magazines think about her as well, like Harper's Bazaar, Vogue, Cosmopolitan, Vanity Fair etc. Just like Adriana Lima, she keeps on track notwithstanding the fact that she is older than the majority of models now (and every year they seem to become younger and younger, so Bianca has a strong competition).
Fresh blood in modeling photography 2017
There may be heaps of already successful and highly sought after photography models. Nevertheless, fashion industry does not like to stay in one and the same place. Only photography models manage to keep up with fashion industry demands and keep in being in high demand by influential companies in the industry. That is the reason why fashion houses adore those moments when they see "fresh" faces, something new and promising. This industry works in a double way: they like having famous supermodels to their own advantage and at the same time they look for something new all the time. Therefore, here are some of those photography models who have become extremely popular in the year of 2017 and seem to be quite promising with their modeling careers. They are those faces who will bring something new to the fashion industry and mesmerize tons of people, making them obtain what they advertise.
Carolina Sanchez
This Venice, California-based young model stuns with her beauty. Having come from Uruguay, she has already been spotted by many people. She also has an amazing Instagram accounts and looks to it that her other social media pages stay active and frequently visited by people. Thanks to the mesmerizing beauty she is gradually obtaining attention from famous brands and fashion companies. Sometimes it even seems unreal that such a beauty is totally natural, especially on the background of celebrities who indulge in plastic surgery. This angel-faced beauty deserves to be featured by many influential fashion periodicals, and she will surely soon be, we suppose.
Janiece Dilone
This girl is definitely something. She is native born New Yorker and has absorbed the best of this city, as far as fashion and modeling is concerned. Janiece Dilone has for sure a very unique personality, as well as appearance that cannot but attract you and such fashion giants as Versace, Victoria's Secre and Coach. Her signature hairstyle (playful short curly hair) and a majestic look are exceedingly attractive, won't you agree. What is more, she has successfully embraced and androgynous image that is somehow looks more or less feminine anyway. And that is another ring that makes her so unique and worth more attention in the modeling photography world.
Ebonee Davis
This girl has instantly won our hearts with her sincere and heart-warming smile. Most models are used to pose in a kind of serious, mysterious or even pompous way. Ebonee Davis is already known for her Hollywood smile and openness in photo sessions (most of them anyway). We presume that is exactly what has endeared such world-wide famous fashion trademark as Calvin Klein to her. Above that all, Ebonee considers modeling not only a way of earning money and getting recognition, but also fighting with racism. Isn't that noble? She is a rising star in modeling business, so we will definitely see her more in future.
Theresa Hayes
A most of the girls on this very list, Theresa Hayes is not a photo model who has been featured in a striking multitude of fashion magazines yet. Nevertheless, it hasn't prevented her from being noticed by such a fashion giant as Louis Vuitton. We all know that collaboration with this well known and exceedingly influential fashion house will surely bring this model to her heyday. Why would she become famous and highly sought after any time soon? She has an interesting appearance, nice figure and knows hoe to pose in fron of the comers. If you want to learn how to show the best side of yourself in the photo, you shouls probably watch this video – How to Do Modeling Poses | Modeling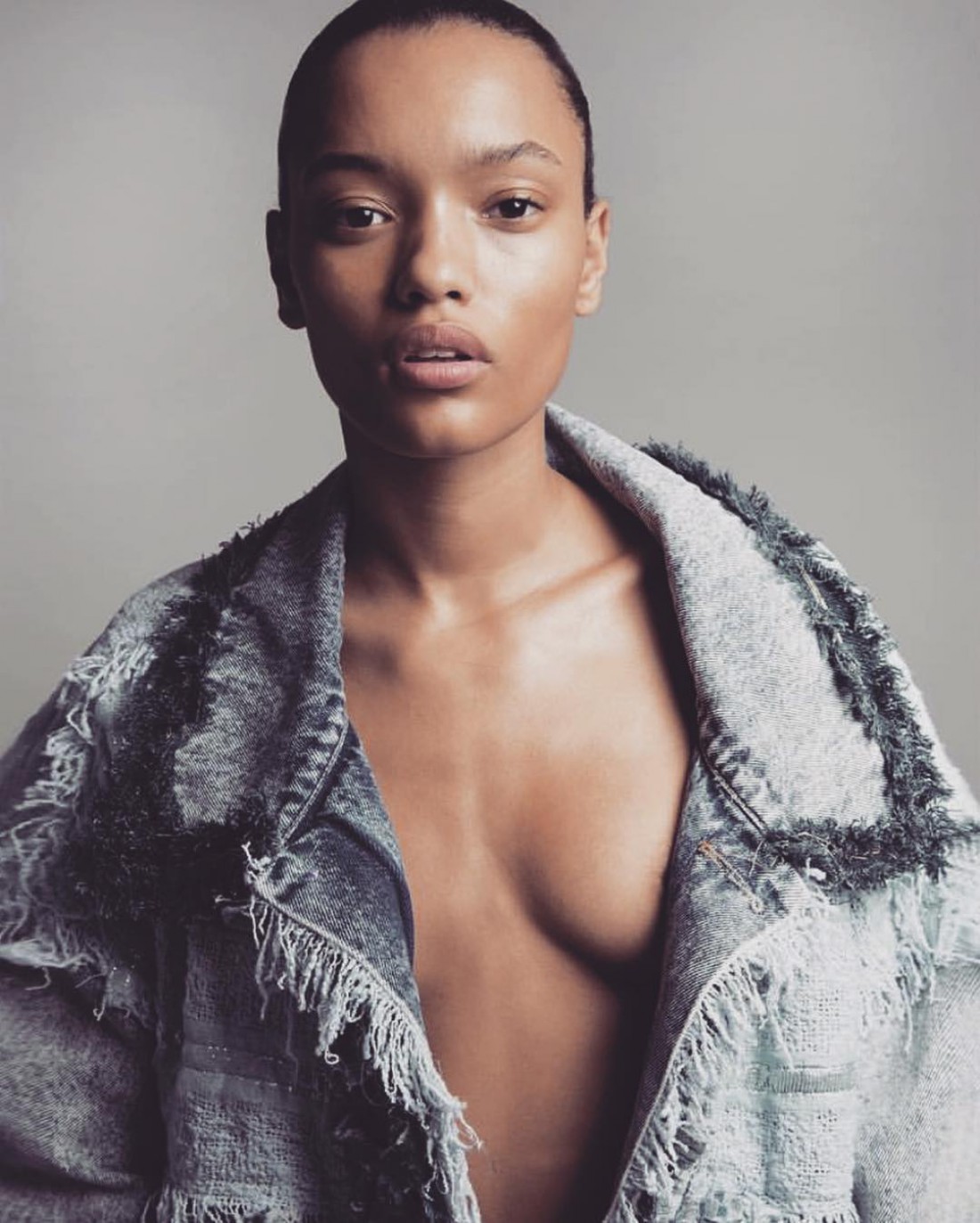 Lameka Fox
Lameka has been recently spotted in collaboration with Miu Miu and Victoria's Secret. She is full of energy and enthusiasm to pursue her aspiration – to obtain the status of a supermodel. We are more than sure that she sure will gain her girl. She has everything for it" excellent career start (who wouldn't like to work with Miu Miu and Victoria's Secret, man, it is every girl's dream!), nice working skills, amazing appearance that grabs attention. Finally, she can boast of a strong sefy game that showcases her beauty in the most flattering way. That cannot possibly be noticed by most known fashion brands and appreciated by famous magazines.
Elizabeth Sawatzky
Elizabeth Sawatzky is a California-based Instagram model. She hasn't obtained any significant business proposition from the part of famous fashion companies and magazines. However, she hav been recently noticed in many people's Instagram feeds. Since she has been quickly gaining popularity on Isntagram, she will definitely be spotted by somebody more influential out there in the giant world of professional photo modeling. She can make any photo look effortlessly beautiful. This ability will definitely make her loved by photographers.
Robin Holzken
This Butch bombshell has been recently discovered by the fashion industry. She has been featured in the latest campaign by Victoria's Secret. Since she has been spotted and discovered by such a fashion giant, she will definitely have a nice modeling career in the future. The more she tries to make her content on Instagram eye-catching and mesmerizing, the more she is being attracted to. You go girl, see you soon in "monster" fashion magazines. She seems as if she one of those models who will soon turn out to be the bombshells of the generation, new icons and beauty canons.
Mackinley Hill
You must already know Taylor Hill, striking hotty, successful top model and one of the most recognized angels of Victoria's Secret. Mackinley is her younger sister and she, apparently, has decided to follow in her sibling's footsteps. No wonder, she has such a striking beauty in her possession that she shares with her famous sister. It would be a shame if Mackinley didn't use it to the fullest. She is gradually working her way to the fashion modeling Olympus. We are wishing her the best of luck and are looking forward to seeing her on the top soon.
Lexi Wood
You would probably not believe if we say that this Toronto-born and now Paris-based beauty was greatly bullied in her childhood for her looks. Notwithstanding any obstacles, she has worked her way to fashion success and independent life. Having moved to Paris at the age of 16 she has been achieving great results. She even has got featured by Maxim! And of course she is not going to stop at this point but is going to achieve greater success. Who is laughing now, dear bullies?
Kaci Tansey
This ocean diva is starting to grab public attention thanks to her piercing look and breathtaking beauty. Having been born near the ocean, she seems to be most natural on marine shoots. Nevertheless, appears to be quite versatile as a personality, as well as a photo model. The most striking thing about her is that no matter what photo model poses she chooses to display, she always turn out to look natural and effortless. That is what makes people like her. Having such a sticking and mesmerizing appearance, Kaci is sure to conquer the attention of many influential fashion companies soon, we bet.
How to become a photo model
Having observed such beautiful women like the once we have mentioned in this article, many girls start to seriously contemplate the questioned that if the key issue in the video "How To Become A Model | a real MODEL story".
There are heaps of young girls with an astonishing beauty and who are aspiring models. So what you should actually do in order to become a model? And not just another in a million who will be seen once or twice and be forgotten afterwards? Of course, we are not a modeling agency, so we cannot rally tell you anything that you should do. But the thing that can be spotted right now is the tendency of successful photography models to know for sure How to take and retouch self-portraits. There social media profiles are quite prolific and much adored, as you can see. These models know how to do a flattering portrait retouch, so that they look much better but still natural, like themselves. And the fact that they attract the attention of millions of people all round the world, allure most of fashion designers. They know they can use it to their own advantage and get even bigger assets in the end.
It is not only headshot retouching that they exercise that is so important. Good photo models know flattering photo model poses depending on their figure and facial features. Not only should they be most flattering, but photo model poses should also be interesting and unique in a way. That is what makes others stick with the image of a nice photography models in their memory. But all in all, even if you are easy to work with, have excellent shaped and shredded body, mesmerizing and beautiful face, there is no way you will get ahead without a good modeling agency and constant hard work. Therefore, if you fell like this is the nice you would like to get successful in, make it work with the help of nice agencies that are interested in your personal achievements.
Have you expected such a list of photography models? Have you encountered any of your favorite photo models? Anyway, we hope that we have given some more insight to you into the domain of modeling photography. We are more than sure that some you have worked with some of well recognized and distinguished photo model. Even despite the fact that models have impeccable appearances, ideal skin and magnificent face features, they all have to be touched up one way or another, so that photos look really ideal and mesmerizing. Some photographers, as you already know, tend to outsource photo editing. This helps them a lot when it comes to planning and scheduling photo sessions. That is due to the fact that they obtain more opportunities to get involved into the real job, having "got rid" of the routine work of photo retouching.
Our photo editing company knows how photo post production services influence the success of photography artists. Therefore, our FixThePhoto photo retouching team, comprising excellent and skilled photo editors, offers you a wide range of photo editing services of any level of complicity. We offer our services at reasonable and exceedingly affordable photo editing prices. Besides, we always make sure that the demands of our clients are satisfied and their unique artistic features are adhered to. That is the reason why communication is the key in our photo editing team. Our experienced photo retouchers are always happy to give you a professional aid.
Do you like the article? Please feel free to share it via your social accounts.
---
Pay attention this photography blog which does not require credit for the pictures and photo post production examples listed here . All photographs used in the article are only copyright to their respectful creators . These shots posted as a big admiration of portfolio and photo retouching talent the experienced rt masters have . If you found the photo on this post that is yours and do not want to be promoted on our website , please do not hesitate to write us via online chat on your right and it will be quickly deleted .
---
Rate the article!
The article's rating:
---
You comments or questions are welcome; please share your opinion on the topic.
Use Facebook:
Use Disqus: