Real Estate Photography Business In The USA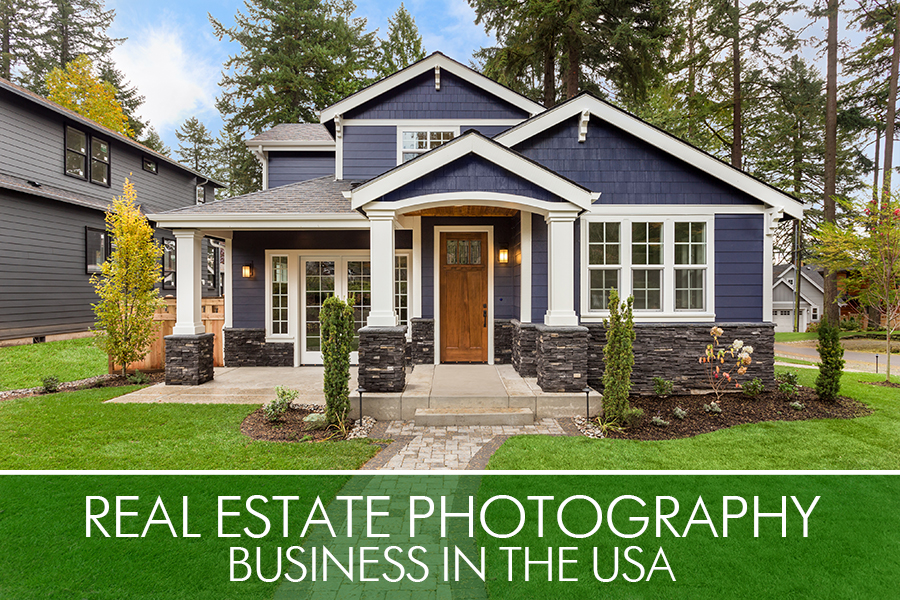 Today we are chatting with Cindy Dixon, an architectural and interior photographer based in Houston, Texas, and her career lasts over 10 years. I had the chance to talk to Cindy about the FAQ and real estate photography tips & tricks. We`ve discussed everything about contemporary real estate photography: the way she did that, how she priced, how chose her real estate photography equipment and much more.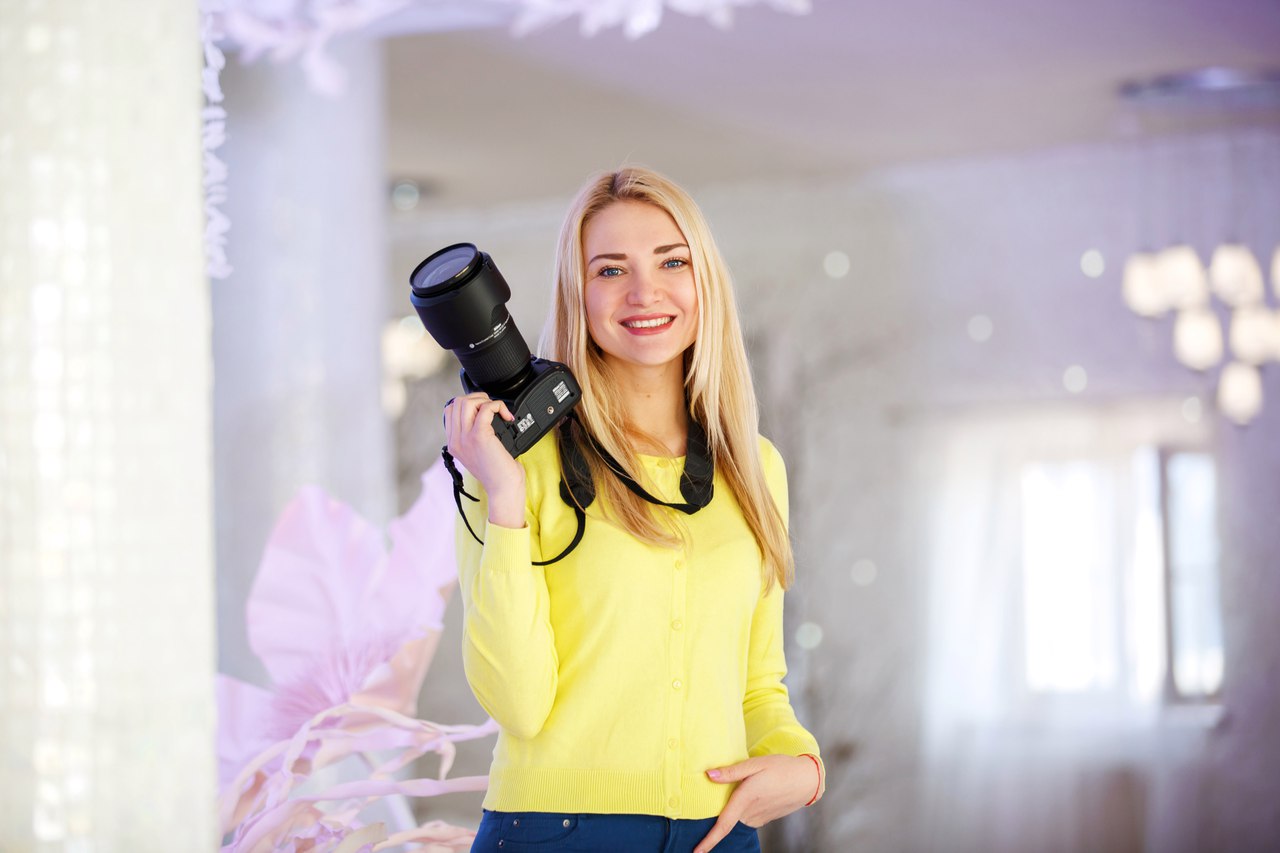 ---
Contents:
---

Do you love your job? And why?

What I love is being able to practice the art of digital photography in a very practical real-world setting. You know every day I'm in a different space, in a city or in the suburbs, being able to shoot, create imagery and then being completely able to see the final product after editing. The primary goal is to market and sell the done photography for real estate listings best, so my job is to totally make sure the property is represented in its best light. Moreover, the US real estate photography salary is not bad.

Why do you find photography for real estate being demanded?

Everyone looks online before they come to see the property. So, the photography is extremely important. Online they look at them, they decide whether it's a home that they want to visit to look at. It drives the traffic to the property.

When did you start this real estate photography business?

I've been in business for myself since 2008. I shot my first serious real estate photography jobs in 2006.

Why would you want to do it?

Becoming a real estate photographer you want to become rich, famous, some kind of a rock star. This is not a realistic business. The modern real estate photography business is a hard work in the sense of delivering a high-quality service or a product which can influence on somebody's income. You'll challenged by creating, building, and maintaining the sustainable business that excites you, because it's much work apart from the actual photography – admin work, accounting, taxation, requirements and other stuff that you should do which is not photography. So, think of it like only business, you're not starting a creative home photography for real estate project.

What`s important when taking photos?

Well, my aim is to create remarkable and professional photography for realtors that attract attention. I always try to establish the essence of a property while I am doing my walkthrough. And I strive to create images that tell the story of the property. I also pay great attention to technical proficiency to produce an outstanding result.

How to create a strong portfolio?

If you don't understand completely how to get into real estate photography, definitely don't be in rash. Don't offer free portfolio building shoots for your potential clients. It's not just a good positioning. Imagine if you keep going back to these clients and saying "Hi, I wanna do free shots because I'm thinking about starting a real estate photography business". When you go back to them later and claim "I'm now ready to start shooting full-time. I'm going to be charging you $200 to do those shoots that I was doing for free". It will be some kind of disconnect, and difficult to convince them that now you are worth this money.

That's why I recommend writing letters to individual homeowners instead of agents. Give them details, contact information, so they can verify officially who you are, because they plan to let you come into their apartments.

What is the worst thing in starting a real estate photography business?

The worst thing is having one major client, one industry from where you draw your customers, and one source through which your clients could find you. It's bad because you are so vulnerable to changes, so try different real estate photographer jobs.

What if that one customer leaves you, what if this one real estate industry goes quite for a while because of the changes in the economy, and you don't possess other work coming in? What if that one source of new clients stops working? So, the most effective way to prepare for any storm in business is to avoid this unlucky number. Put much effort into your marketing and diversify your services. Become sure, you do not collaborate with only one customer who brings you more than 10% of your total revenue.

What are the reasons of being not hired for real estate photographer jobs?

This first one is the competition with other popular real estate photography business names, here your price comes into play. You should acquire something unique that separates you from other photographers in region. The second reason if when you've presented the boring offer. If you put something like this phrase "I'm a photographer in real estate. Call me." on your real estate photography business cards, it is not a compelling sale, it's a little bit boring and doesn't say anything. Mention something more than your name, rank and serial number, be open-minded and broaden your horizons.

What kind of additional property photography offerings you have?

I offer obviously still photos arranged in different packages that clients can choose from. I also offer floor plans from simple black and white to multi levels floor plans. Aerial photography with dimensions is in my list too to give people an idea of the size of the land. Then I have a whole range of video products from simple slide shows to video tours.

So, you know what certainly works. What skills you definitely need?

To show the property in the best light, real estate photographer has to have 5 different professions. Be a sportsman - property photography is not a desk job, you are constantly on the active go. Be sporty and in a good fit. Be a businessperson – you must have strong communication skills and be stress-resistant. Be an artist – you should transform simple things into something charming and modern. Experiment with lightning, staging, etc. Be a photo editor - you should know the basics of every real estate photo editing in Photoshop, and use real estate Lightroom presets to speed up your workflow. Be a bookkeeper – you should know how much do real estate photographers make in area you live in, manage your incomes and spending on cameras, advertisements properly to receive a stable income every month.

What is a typical real estate photographer's timetable? How`s your day is divided up?

Well, I am a real morning person. So, I liked to get started early, normally at 6.30 am. Usually I write a list I need to achieve that day. I start my day with editing twilight photos that I shot a night before. I try to complete them and deliver them to a client before my first shoot of the day.

When I schedule my day, I have three slots: a 9.30 slot, a noon slot and a 2 o`clock slot. So, I leave myself enough time to my first shoot, to my second shoot, to have a lunch, to go to the gym and for other activities.

Before a photo session you need some time for preparation. Sometimes we move furniture for compositional goals. We open all windows to get as much natural lights as we can. Very often we do simple things like removing personal trifles from the shower before we photograph the bathroom. But in all cases consider time limits. The alternate max for taking photos for real estate is like 70 or 80 minutes, but I am usually done within an hour.

That`s really fast. How many shots on average do you shoot?

Every property is different. I shoot how many it takes to show the property. I need basically walk through the space, so that I can tell the story in one shot.

You said to shot the property take nearly 70 minutes. How long before the agent gets the files?

I deliver up to 2 days.

Do you agree for any work outside the real estate?

Yeap, I do some commercial photography. I have done product top photography and headshots for modern real estate agents. And I also provide a lot of videos for small businesses.

Can you succeed in any real estate photography business when you start?

You can. Cause the demand is huge. The only thing I would advise you is to study your area before starting. If the market is over-saturated, it may be smarter to start the business in another city or even state. A target market should be the main point in your current real estate photography business plan.

Who are potential customers for property photography?

Well, your clients can be totally different, the thing that they have in common, - is the wish to sell their property. If you take residential photos or something like that – you will collaborate with real estate agents and people who want to sale their apartments. If you take commercial photographs, your clients will be the restaurants and hotels' owners, real estate magazines and websites. If you do architectural photography, you will cooperate with artists and designers. Note, the cost of real estate photography differs due to the genre too.

In which way real estate photographers should communicate with clients?

You can read many books about starting a real estate photography business and surely in which effective way to communicate effectively with potential clients but fail. After dozens of orders, I've found some tricks to receive "yes" from my clients. Be nice and interested. Make some notes, discuss the requirements, suggest your ideas, tell about your real estate photography rates and discounts. People like freebies. Don`t forget to discuss the turnaround and location before the shooting. Or even you can visit the building.

Additionally, you should know well clients and understand what they want. By doing this, you will just take right photos, get paid and that`s all.

If you get freelance real estate photography jobs, be sure not to forget to sign the real estate photography contract with the client or use Thumbtack and Upwork services, this will protect you from unexpected events and the payment refusal.

I know it's a common question, but what real estate photography equipment you need to always have at hand?

My real estate photography camera today is Nikon D750. I've never had a problem with it, great camera, perfect resolution, no exposure problems. This camera works beautifully, it has a perfect resolution, full frame for me, 24 megapixels, spot-on.

My real estate photography lenses, so a primary one is 14 to 24 lens, a nice sharp lens. Extra lenses I carry, first of all, a Nikon 35mm f/1.8G and a Nikon AF-S Nikkor 50mm f/1.8G. Both lenses are sharp, and, honestly, these two primes are quite light and they hardly take up any space in my bag.

The trigger is Godox – X1. This stuff probably weights more than the whole tripod. My backup flash is usually a Nikon SB-80DX. My primary and the best flash for real estate photography is Godox AD360, it's a big one with lot of power. I'm using the bare bulb with a dome. The tripod is CLT something rather 403 carbon fiber.

What else do you put in your real estate photographers bag?

The next piece of equipment is for the virtual tours I do. This is a Ricoh Theta. What this guy does in one shot, it shoots a beautiful 360° pan of an entire space. It's a big part of my value add. I do for plans and calculate square footage and add a bunch of these others really awesome services for my agents that I collaborate with. By means of Ricoh Theta you can raise real estate photography rates.

What about proper real estate photo editing?

Everything is quite simple - Adobe Lightroom. Usually I apply the real estate Lightroom presets or HDR real estate Lightroom presets for interior and exterior photography.

Are you a member of any real estate photographer`s association?

To grow professionally, make new acquaintances and develop my services among the agents, I entered the international real estate photographers association. The REPAI is an online platform where customers can find a photographer's services from the list of registered people in the US and other continents. This is a perfect place to find the poster "real estate photographers wanted".

Let`s now talk about pricing for a minute. Can you comment upon your real estate photography income?

It depends upon the shoot. You can see my pricelist and consider the common amount of orders I have per week. On the average, I have 15 photo shoots in a week.

Don't you mind concentrating on real estate photographer rates? What are average real estate photography rates?

Indeed, it is not restricted information. In Texas, the price sheet of real estate photographer includes rates from $80 to $500 per a shoot. But I don`t have a stable rate list. When I start becoming a real estate photographer, my clients know that it might cost 200 or even 400$. It`s no surprise for them, as the final rate depends on many factors that have to be discussed beforehand. Usually that is the size of the certain property which is going to be professionally photographed and what region of the country it occupies. The basic service involves the photo session together with the delivery of 25 to 50 edited photos.

What is an expected annual real estate photography business income for amateur?

Real estate photography business income depends on many factors. Speaking about startup businesses, it will take from 1 to 3 years to bring the substantial profits. On average, a real estate photography income consists of $50,000, if you offer additional photography services it can exceed $90,000 per year.

Is it necessary to have real estate photography certification?

You can be in a commercial real estate photography without any specific certification. However, it would be appreciated if you had some of them to confirm your profession skills. I have the Certified Professional Photographer license. In order to get it, join real estate photography classes in your city or online.

What should be done to grow your real estate photography business?

Get your website ranking well. It surprises me how many photographers aren't doing anything about this. But if you're not on the first page for a search for a "real estate photographers near me" then it's like not being listed in the Yellow Pages in 1983. How do you rank well? Start by recognizing that having lots of photos is not enough, completely. You need a written content which means you might have to stop procrastinating and write something for website.

Can you recommend something for beginning photographers?

One thing I emphasized that there is a need to put yourself in your potential clients' shoes and imagine what a good first point of the contact would look like. To get an idea of the work that real estate agents do to generate leads before hiring a real estate photographer to help them sell on a property, check out this article. To move business in the right direction, make a real estate photography business plan for it – white down exactly what measures you are planning to take step by step, set yourself a date for each of those tasks, and if it helps, promise yourself a little reward after completing each activity.
Do you like the article? Please feel free to share it via your social accounts.
---
Pay attention this photography blog which does not require credit for the pictures and photo post production examples listed here . All photographs used in the article are only copyright to their respectful creators . These shots posted as a big admiration of portfolio and photo retouching talent the experienced rt masters have . If you found the photo on this post that is yours and do not want to be promoted on our website , please do not hesitate to write us via online chat on your right and it will be quickly deleted .
---
Rate the article!
The article's rating:
---
You comments or questions are welcome; please share your opinion on the topic.
Use Facebook:
Use Disqus: