How To Choose The Best Camera For An Amateur Photographer
Are you a beginning photographer? Perhaps, you had an experience of shooting on a P&S camera (Point and Shoot Camera) or even you have an Instagram account with one hundred followers where you upload the pictures taken on the smartphone. But at one time or another, you want the bigger: to start making creative photos, to earn money by wedding photographing, or just to receive pictures of high quality. Unfortunately, your equipment doesn`t cope with your wishes.
Anyway, your way to the big world of qualitative and bright photos lies through a shop to which you come for the real, serious, and professional camera. And here you face the following problem: What camera will be the best variant for you? We suggest you a roundup of the most relevant advice on our site that may help you.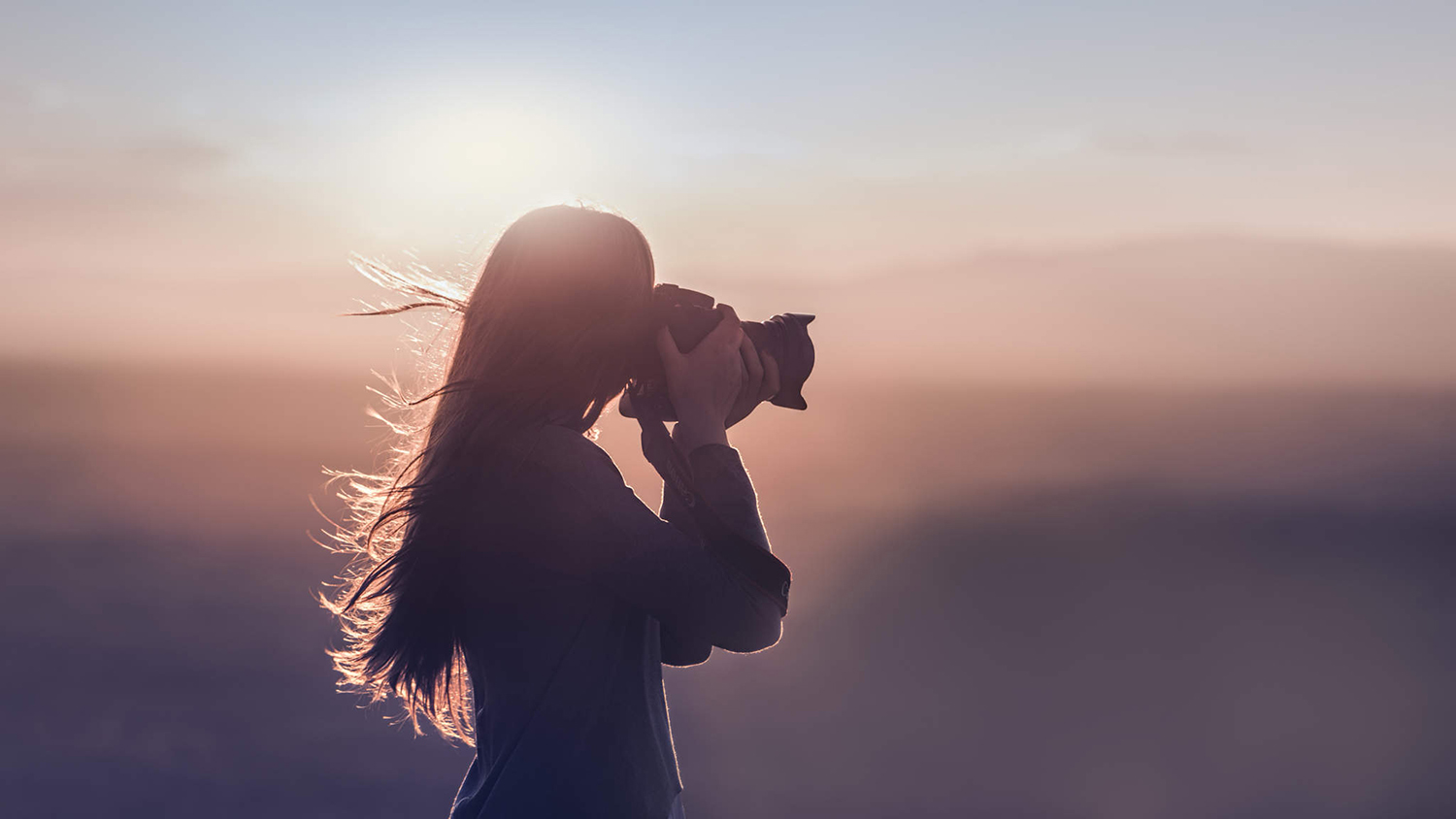 Think out what functions you need
However, further sequence of events can be the next: you can buy DSLR, namely a reflex camera or digital single-lens reflex for professionals or to take the camera offered by the selling assistant. Also you may wait a little with a final choice and having wallowed in reading infinite reviews you just wait for the new mythical camera without faults. We suggest the simplest solution: having tested a set of cameras, having communicated to hundreds of amateur photographers, having attentively examined the prices in the market, we have gathered for you three models which will perfectly match for a beginning photographer. Why they? We will tell about it in our article. However, you can simply scroll the page till the end and see these cameras. At first let`s decide what camera to choose; what functions will be necessary for training and creative photographing.
The first part is TOUCH TUNING, the camera has to have them. Moreover, each touch tuning should be near at hand and always available. Therefore we sweep aside all `point and shoot camera` at once. Most of cheap compact cameras don`t have sufficient facilities for manual insertion of main characteristics.
The second is the opportunity to shoot with a BLURRED BACKGROUND. The depth of amount of in-focus distance in your photo should be reduced enough so that the subject is sharp and the background is blurred. It is very widespread artistic touch for portrait photography which has to be in an arsenal of any photographer. But not every camera can give you such blurred background in a shot. The image sensor size is important first of all - the more the better. In reflex cameras big matrixes are traditionally applied: 24х36 mm or APS-C (about 23,5 x 15,6 mm). Here comes the glory of cameras because of their qualitative images. But at the same time here the roots of one mass delusion are hidden: the mirror in the reflex camera doesn`t influence quality of the image in any way, it is necessary only for the optical finder scope operation. Don`t be upset if you do not find this function in your camera, you can always use post production photo editing service.
Therefore I would like to add a new type of cameras for the beginning photographers – SCS, namely COMPACT SYSTEM CAMERA. If we start saying about replaceable optics, let`s talk about them. Both in reflex cameras and in the SCSs the quality of future picture at least for 50% depends on the applied lens. Moreover, an established lens defines approach or distance of the image on the camera. You can buy and establish in addition to the camera practically any lens. There are lenses for macro shooting, lenses for a portrait, telephoto lenses for shooting of remote objects. Here you can open for yourself huge opportunities for further development.
Professional, Semi-professional And Amateur Models
All reflex and compact system cameras can be divided into three groups: professional, semi-professional and amateur. Having the big budget on your purchase, a wish appears to choose something professional. But to throw cold water, I will draw an analogy to the world of cars.
The professional camera in this comparison stands closer to heavy trucks and excavators but not to smart SUVs and sport cars at all. It is so difficult to open up, as well as the excavator. Its main minus is impossibility of receiving qualitative result without special skills.
The point is not in specific functions, all cameras shoot by the same principles, using the same functions. Using of professional and semi-professional digital single-lens reflex cameras is designed for skilled photographers. In other words, you should know not only where to get access to certain function, but also in what cases to apply these or those settings. `Reflex cameras for amateurs` is an analog of simple passenger cars. They are simpler in management and quality of pictures isn`t worse. Moreover, the matrix which is responsible for quality of photos very often can be the same as in the amateur and semi-professional camera. Our main task it to choose really high-quality camera for moderate amount of money.
How To Save On The Camera Purchase?
To receive more and to pay less sounds so pleasantly! Buying a new camera there are some ways to save from ten to fifty percent of the cost. How? Very simply! The first way is not to buy a second hand camera privately. We don`t advise you follow it. The case is that even a skilled expert won`t be able to reveal possible problems in the camera for limited time, because it is a difficult technique. That is why, if you do not want to be tricked, buy a new camera in the shop with the original warranty certificate. And the only safe way of economy is making a purchase of not of the latest model, but the previous one. Most often such cameras differ only by some additional functionality and are very close on quality of the image and a set of the main functions. At the same time, the difference in the price can be notable.
FixThePhoto Recommends
We considered all factors described above and chose two models for the beginning photographers which gave the best quality of photos today, didn`t possess inflated price and thus were simple and clear in management.
1. CANON EOS 650D
18.0 MP APS-C CMOS sensor
Full-HD movies with manual controls and continuous AF
5 fps continuous shooting
Vari-angle Clear View LCD II Touch screen
ISO 100-12,800 sensitivity, extendable to ISO 25,600
9-point wide-area AF
Integrated Speedlite Transmitter

2. NIKON D5200
24MP DX-format CMOS sensor
39-point (9 cross type) dynamic area AF system with 3D tracking
Up to 5 frames per second continuous shooting
1080p 30FPS HD video (1080p, 60i) with full-time contrast-detect AF
ISO 100-6400, expandable to 25,600 equivalent
3 inch vari-angle LCD with 921,000 dots
Wi-Fi (for sharing and remote camera control) and GPS compatible (sold separately)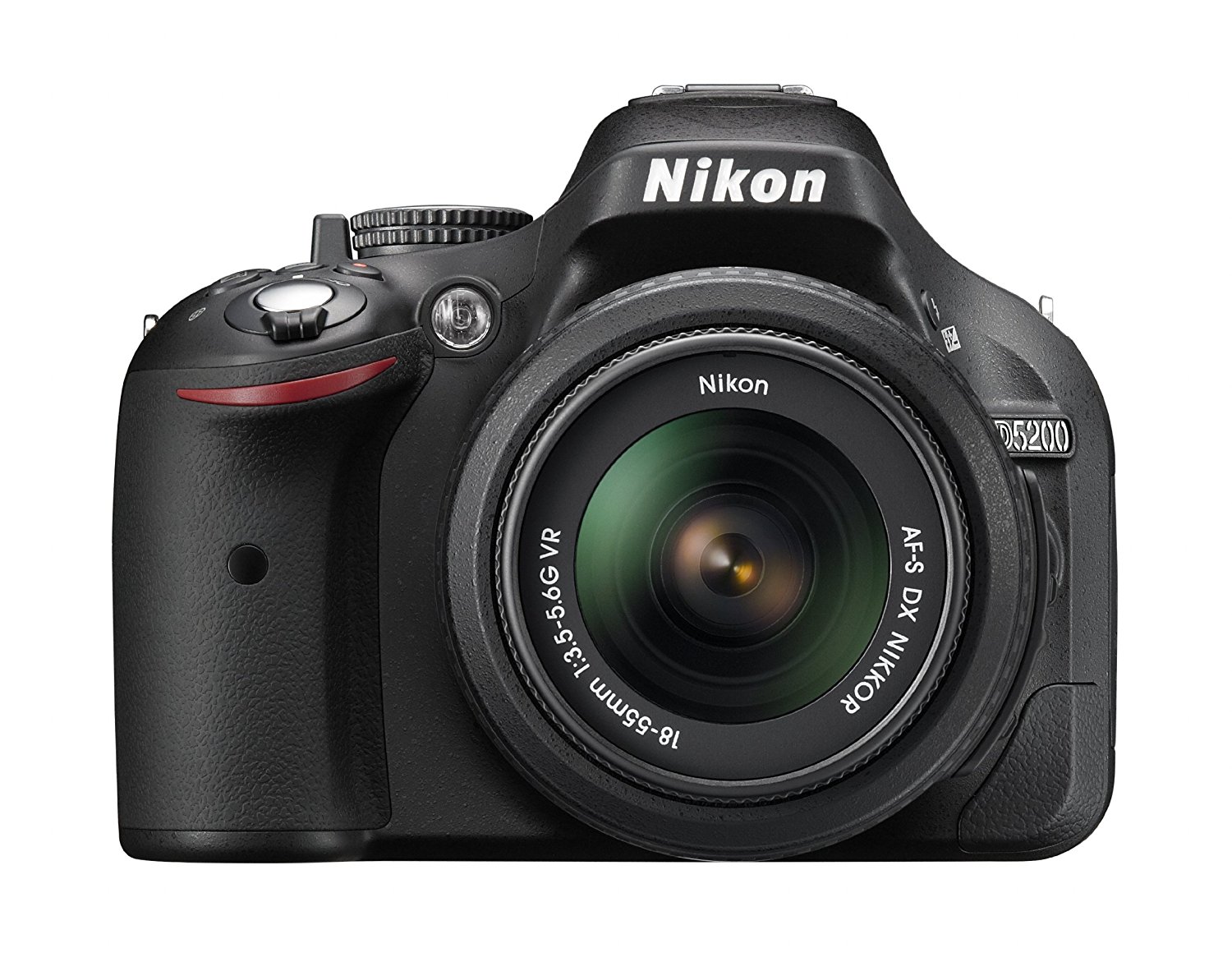 What's a good camera to start photography?
In last couple of years there is a new tendency appeared in relation to the reflex photographic cameras. The brand owners have gone a long way to change the vision of such cameras. Previously they were mostly associated with the professional ones and had the aim of costing pretty penny. However, now brand owners' policy is moving in quite opposite direction. Reflex cameras are no longer treated as technology unworthy the rank and file, since their price and time required for learning the ropes. Now it is good camera for amateur photographer. The choice of reflex cameras id much more wider right now and companies are oriented at amateur photographer cameras in their gap in the market. The reflex photographic cameras are not the one to feature in serious overlooks and articles very often. Here is nothing strange. When producing them brand owners use the old good known technologies and there is nothing very important or much interesting to write about.
While at the same time, entrepreneurs get the most of the profit out of selling cameras for amateur photographers. Vendors rank their brains when deciding how to make cameras ultimate accessible for mainstream audience. It is no wonder, actually, cameras for amateur photographers turn profit and the low price here is only the plus.
From the historical approach to good camera for amateur photographer, which we think reflexive cameras are, originate from such cameras of entry level. In course of their evolution, they gained automatic operating modes, got common for compact cameras modes of live view and video recording. Flippy screen has become to be used. The turning point of their evolution is when a new class of cameras for amateur photographers has broken away. It has become even more budget-orientated and simpler in usage.
Consequently, we can figuratively divide into two groups: more expensive and functional, which represent logical continuation of entry level reflexive cameras, and, of course, budget-oriented and easy enough for those who decided to try photography with reflexive camera and the full package of accessory lenses.
Though our range is devoted to such cameras has end-to-end character of analysis: everything is compared with everything. The places in our list are grouped in such a way as for you to find the answer to the question "What's a good camera to start photography?"
The rapid development of digital technologies has given rise to a huge number of devices capable of video and photo producing. These are numerous smartphones, tablet PC, digital cameras and DIL (Digital Interchangeable Lens) camera etc. With all this equipment on the background, reflexive cameras seemed to give up their positions in the market, but it is far from reality. They still have their fortes: high quality of shooting, immediate reaction of auto focus, perfected with years of studying and development of anthropotechnics and the widest choice of lenses depending on the money, taste and needs.
These are the fortes, which make them stand out of other, and remain unchanged in all the classes: beginning with professional and ending with best camera for amateur photographer.
When buying a camera the customer should be confident and at least have in a thought in mind that he handles a very simple and reliable instrument with potentially infinite abilities. However, this instrument is treated as an amateur one, it is good enough both for immediate masterpiece creating and gradual covering the photography aspects.
6th place: Canon EOS 1100D – simplicity is at the edge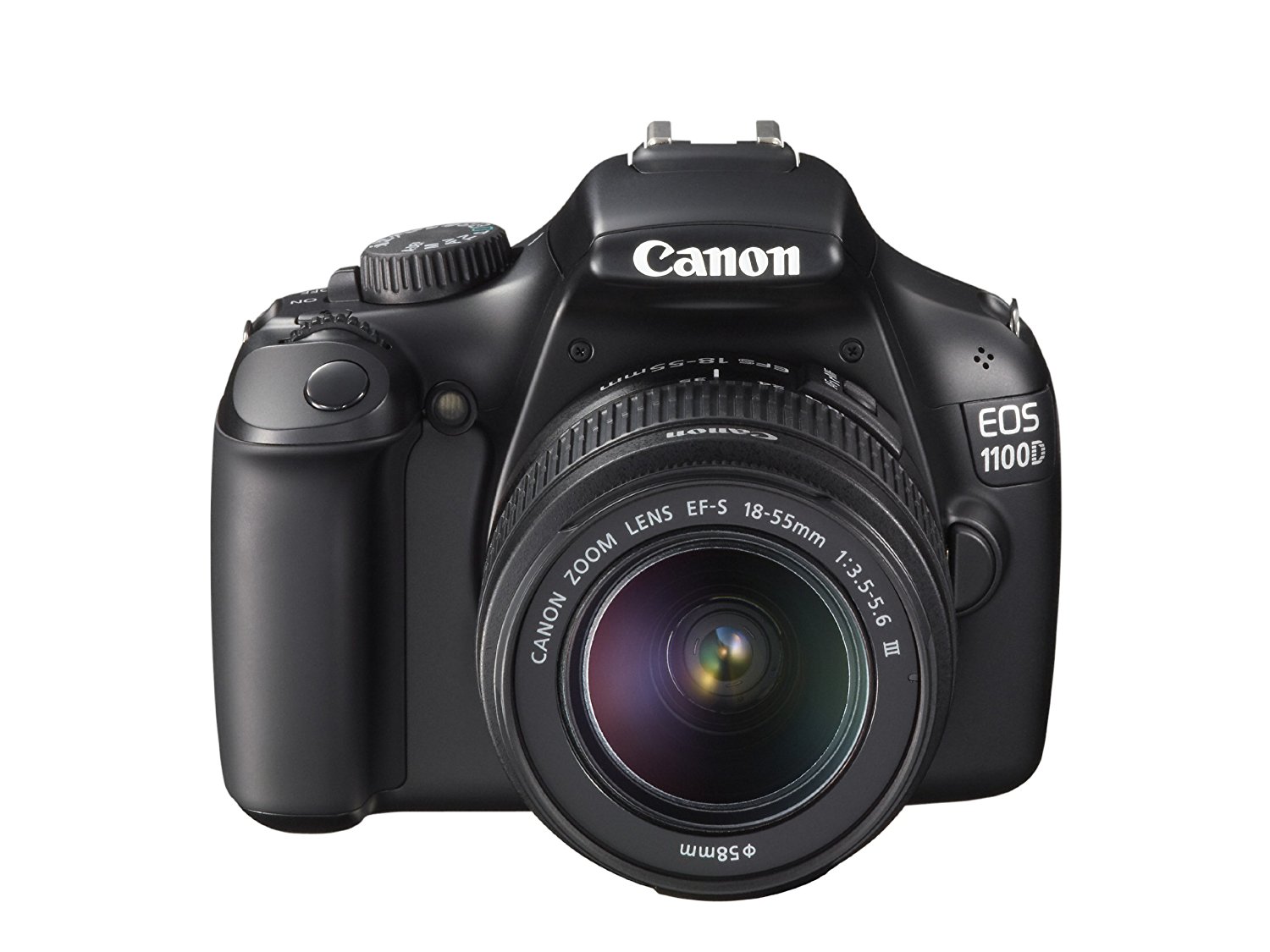 Canon EOS 1100D is an illustrative example of good camera for amateur photographer with the minimal possible price. It opens before the user the world of photography advising to use Canon cameras with bayonet joint EF-S. It is difficult to say that this camera is in some cases a failure, but the following substitution of it for a model of higher ranking is presupposed still at the stage of purchase.
The camera is built on the CMOS matrix with the dimension APS-C (crop factor – 1,6), max resolution – 12,2 million pixels and DIGIC 4 processor. Judging from modern perspective the specification of sensor is not very high (4272 x 2848). However, this factor accompanied by the modern good processor gives hope for good dynamic diapason and "eye-friendly" quality of signal and speckle balance with the ups of ISO.
Notwithstanding the fact of belonging to the entry level Canon EOS 1100D has a not bad system of auto focusing with nine detecting elements. Central one is cross like. The speed of auto focus is high and meets the standards of best cameras for amateur photography in the field of reflexives.
Design and usability of Canon EOS 1100D practically does not relinquish reflexives of the basic level Canon. Usage is analogical and the size is alike. The horizontal handgrip is simplified and the unsophisticated materials are used in the body construction. Some of the changes have touched the built-in flash (it is less powerful) and the informational display (the diagonal is smaller and there is no remote mechanism).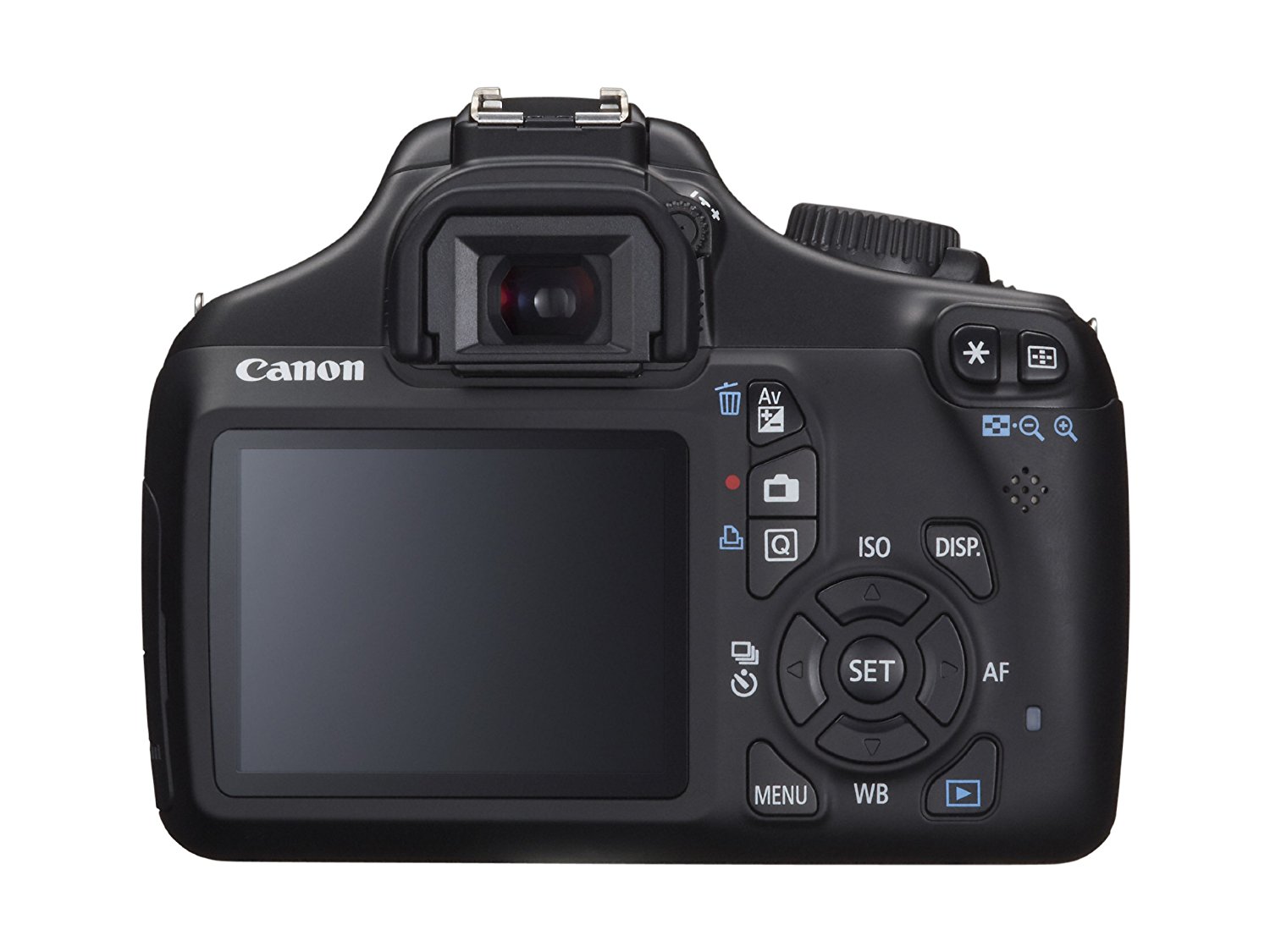 According to the orientation at the amateur audience, some of the functions in Canon EOS 1100D concerning serial shots, view finding and video recording. For example, you can make a video record only in 1280x720 specification. Serial shot is possible only with the speed three (JPG format) and two (RAW format) shots in a second.
Canon EOS 1100D is best camera for amateur photographer, which helps to open the advantages of reflexive cameras and in the same time clearly pointing to the limitations in the hardware component, which are peculiar of reflexives.
5th place: Nikon D3100 – younger should be respected
Once Nikon D3100 was the most functional camera for beginners. However, this 'once" was so much long ago in the terms of modern rapid progress – at the end of 2010 and the brand owner is supposed to put forward a new item in the market.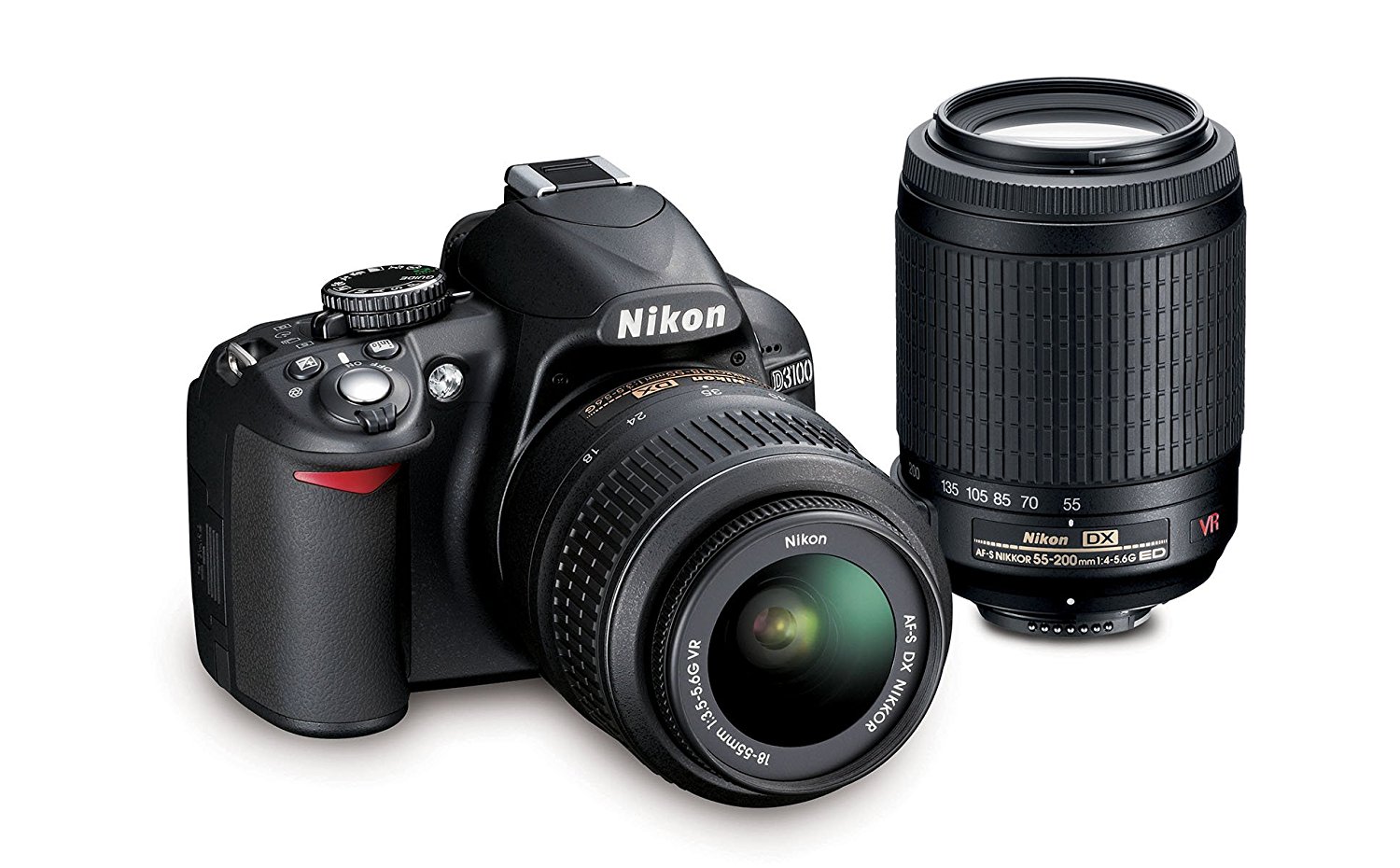 Nikon D3100 holds its positions in the list of best cameras for amateur photography by the right. This Nikon representative mirrors all the tendencies characteristic of the company: both mindful treatment of design and ergonomic aspects, liberality in "secondary" functions and aspiration to give the shots more live color that their competitors.
Nikon D3100 uses CMOS matrix with specification 14,2 million pixels. Dimension of matrix APS-C, the crop factor is 1,5. Electronics of the camera is based on the Expeed 2 processor, which enables the customer to take pictures in the ISO rating from 100 to 3200 and applying special more of ISO signal increasing till 12800.
Ergonomic aspect of reflexive cameras has always been the strong point of Nikon school, which is unchanged in Nikon D3100 design. The camera is looks and truly is compact and very handy in usage due to the horizontal handgrip with rubber insert. Nikon D3100 makes quite vivid high built quality and reasoning of all that trifles. It produces the good effect on the customer. The only drawback to pay attention to is fixed information display with low resolution.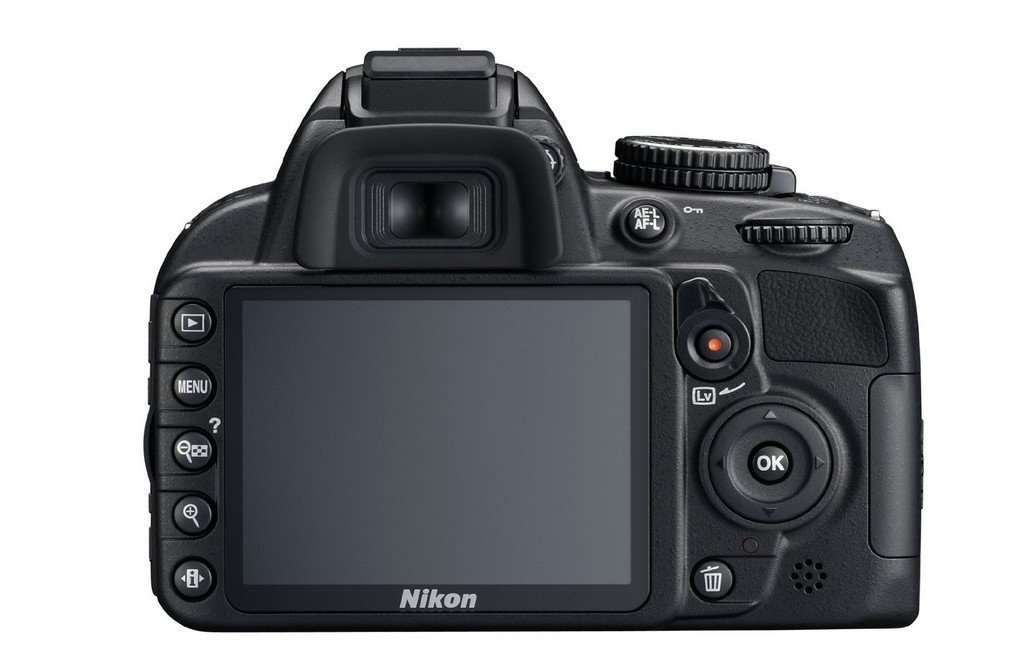 The auto focus system of the camera is based on the 11 sectors with the speed, which is typical for reflexive camera. The video mode in Nikon D3100 can be called the logical continuation of the shooting mode. There are a number of resolutions available with the speed varying from 24 to 30 shots in a second. MPEG-4 is a coder for memory stick for material saving.
The speed of serial shot in Nikon D3100 is quit acceptable for the entry level reflexive camera – in RAW format it produces 3 shots in a second. The buffer storage has no limitations in serial shooting JPG format.
As all modern Nikon reflexives of this level, it has no build in motor, that is why it is impossible to work with AF lens (only AF-S).
In general, we can call Nikon D3100 a good camera for amateur photographer. The difference is not big between this one and of the basic level. Therefore, when buying this camera, the beginner will have for a long time no need to buy another one.
4th place: Sony Alpha SLT-A35 – wonderful, but different
There are a certain percentage of people in any of the beginners groups, who are likely to go another way apart from all the trodden routs. The same story is with photography amateurs. Some of would like to try something unusual, interesting and at the same time original. It is awesome that Sony Company is always at hand for such people.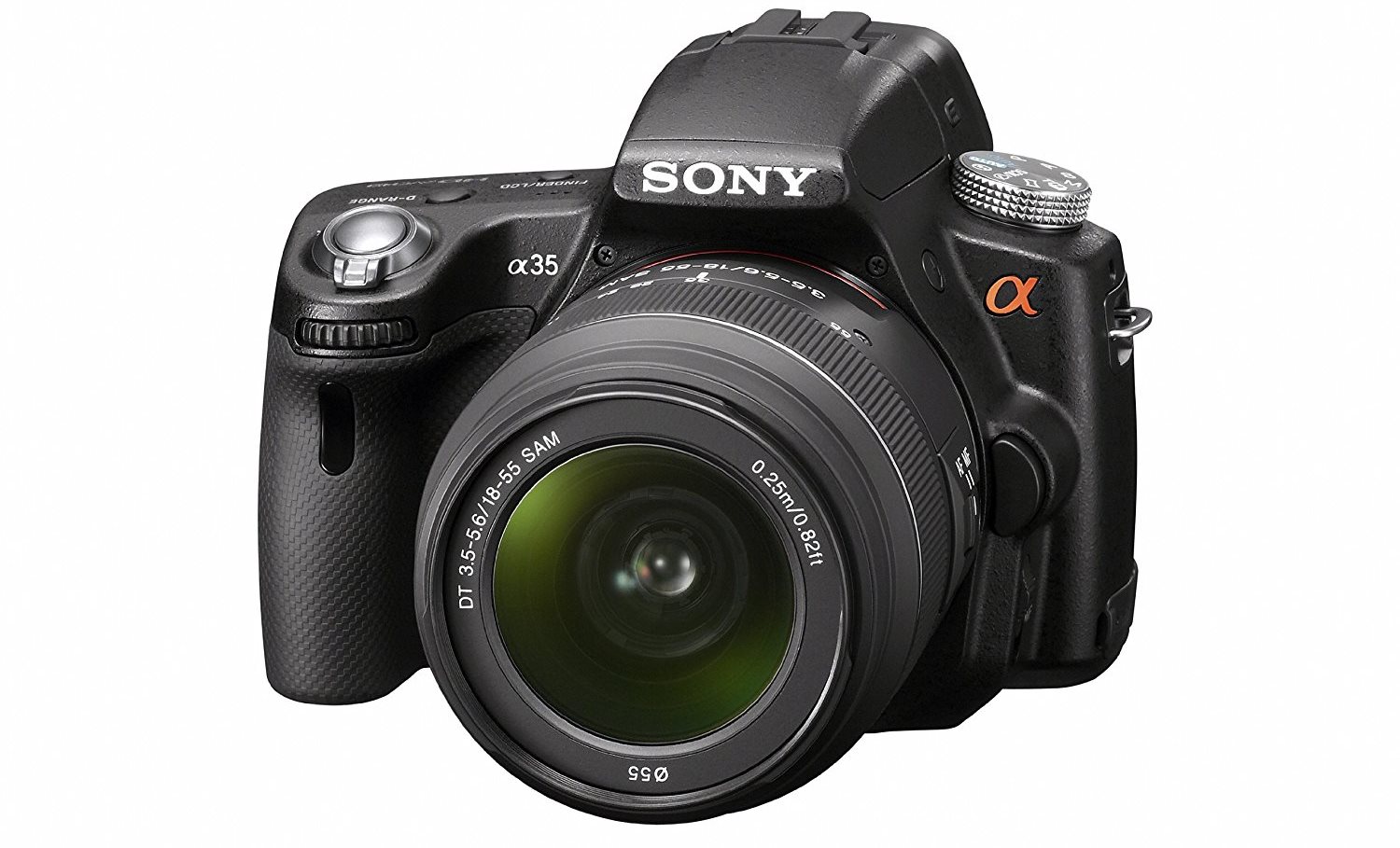 Sony cameras are not those of the mainstream ones, they are truly unique in the technological aspect, what is still more important – they overcome all the analogies. It concerns both cameras of the entry class and the professional ones at the same time.
In accordance with the price cap and the hierarchy structure Sony Alpha SLT-A35 is by the right enters the list of best cameras for amateur photography. However, the range of its characteristics is considerably brighter that the used minimum, which makes this model much more attractive to the beginners.
Sony Alpha SLT-A35 uses the 16.2 million pixels matrix Exmor APS HD CMOS and the branded processor BionZ, enabling the customer to make pictures with resolution 4912x3264 points in ISO rating from 100 till 25600.
However, the impressive characteristics, which are not common for amateur cameras, appear to be the chief property of this camera. Sony Alpha SLT-A35 belongs to the line of cameras with accessory lenses using combiner stable glass. Such unusual breech system has a number of advantages: high speed of serial shooting, considerably big perspective of breach block, opportunity of faze focusing in all visual finding modes and by the videotaping, almost no tremor by the mirror flap. All these advantages are represented to the fullest in Sony Alpha SLT-A35.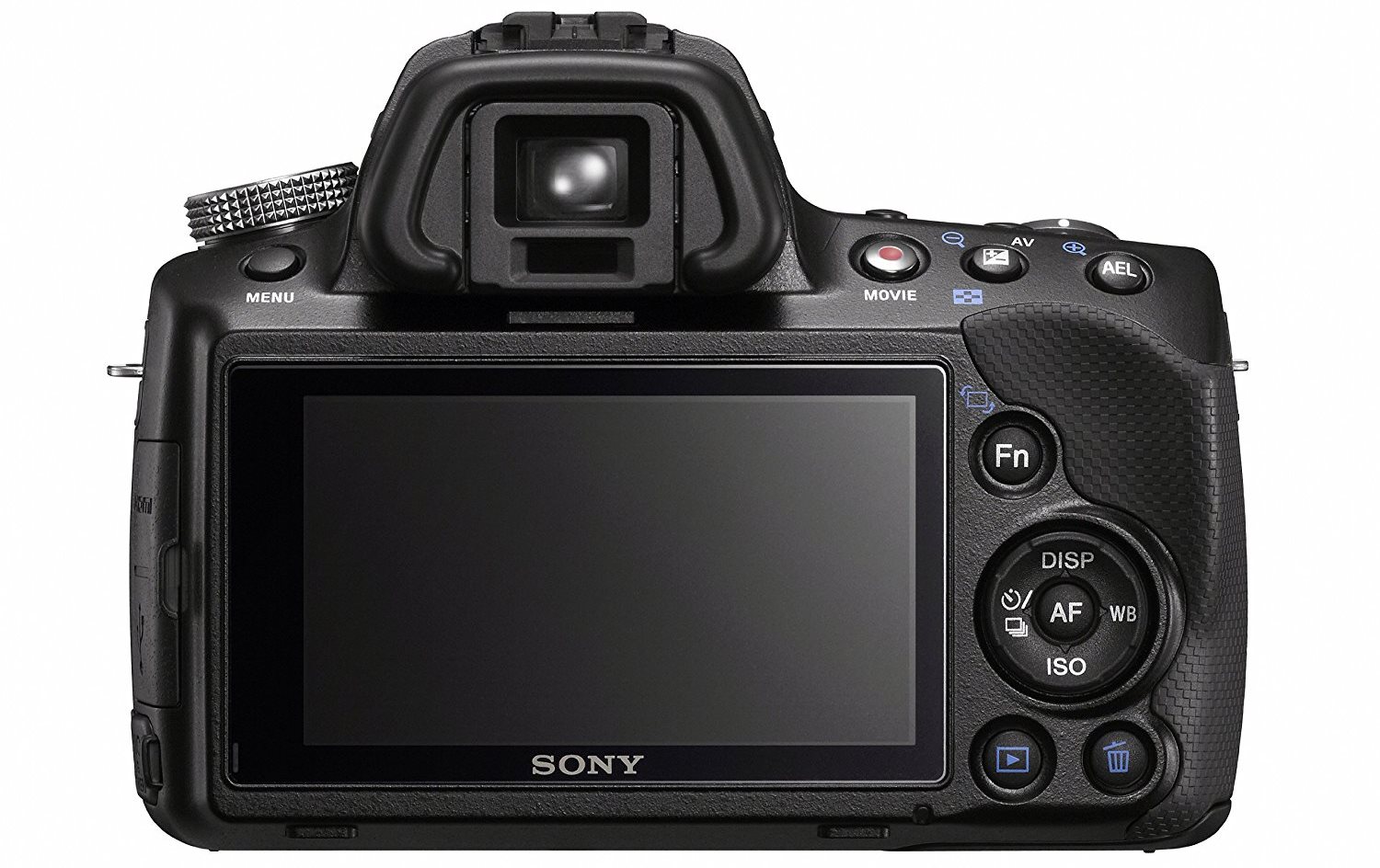 There are some minuses in the combiner glass. Lowering of the quality of the flow of light in 1/3 EV, which makes the automatic system of camera to reinforce the matrix signal.
The design of this camera is quite standard for the line of Alpha SLT of this brand. As all the cameras of Sony Company it has built-in system of image stabilization, which works good with all the lenses. It is absolutely Important option, which is very important for amateur photographers, who are not good enough in the field of photography.
In general, Sony Alpha SLT-A35 is a nice example of good camera for amateur photographer. Those, who are involved into the field of art photography, can use it also. It has the beat characteristics and the brightest package of options.
3rd place: Canon EOS 550D – bench player
Canon EOS 550D is a model, which is a number of aspects is quit unique. It has been in the production since 2010. Then, when Canon EOS 600D appeared in the market for its substitution, Canon EOS 550D was not took out of production. Being I the market for a long time and having the successor has is not in the decrees of its popularity. Just on the contrary, these factors resembled into the price lowering and attention growing.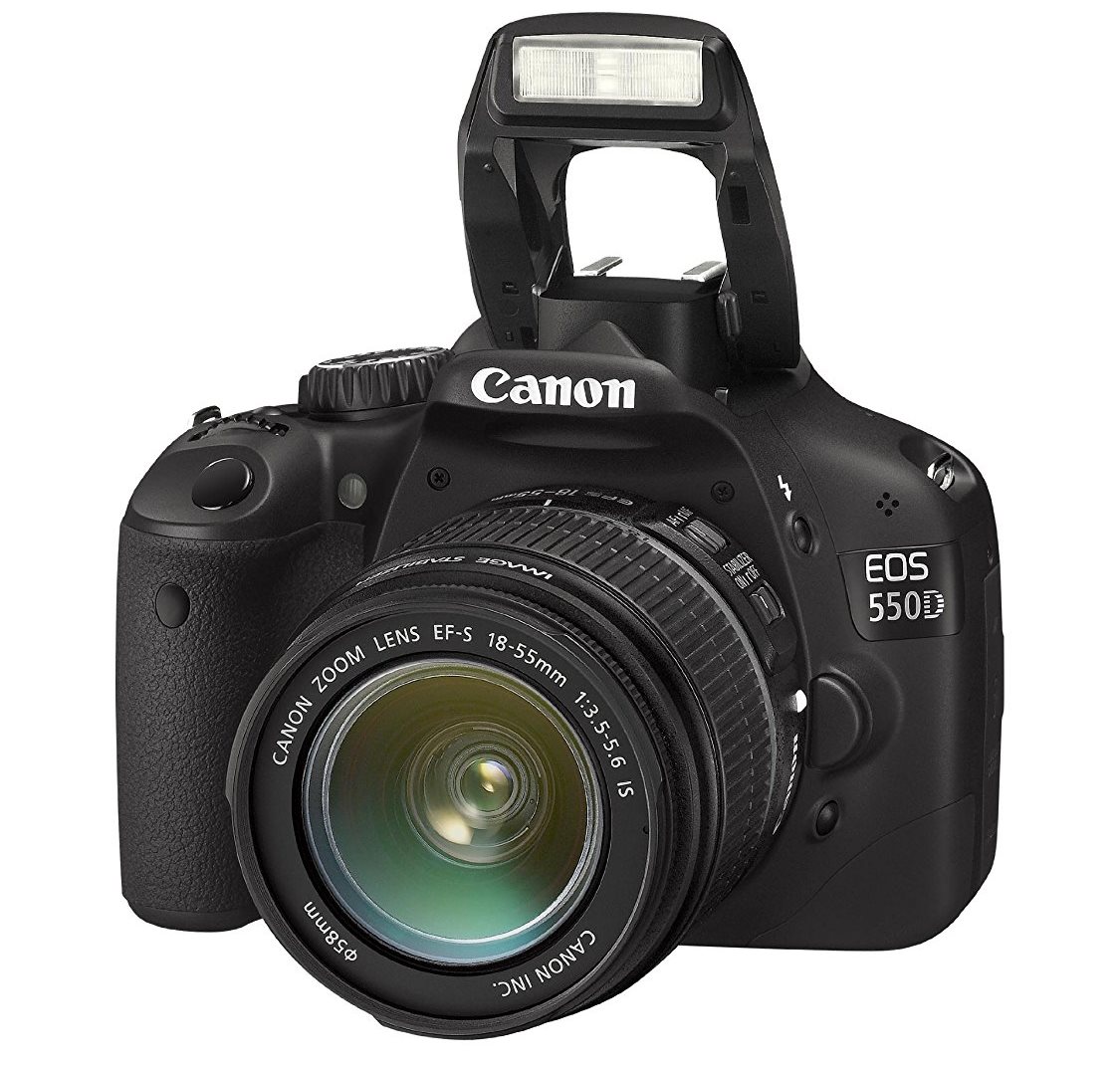 18 million pixel CMOS sensor APS-C span and DIGIC 4 processor, accurately made up by Canon, serve as a technical base for this camera. This combination is used Canon cameras of different classes and make their images in the same way of high quality.
Camera uses 9 points of auto focusing. The central sensor is cross like. Exposure metering is done by 63-sector system. Canon EOS 550D has a good facility of serial shooting (up to four shots in a second) and developed facilities of videotaping.
Design and ergonomic aspect are classical for the Canon cameras in the class of reflexive cameral of entry level. The only notice should be made concerning the display with 1.4 million pixel display resolution and in a kind small horizontal handgrip.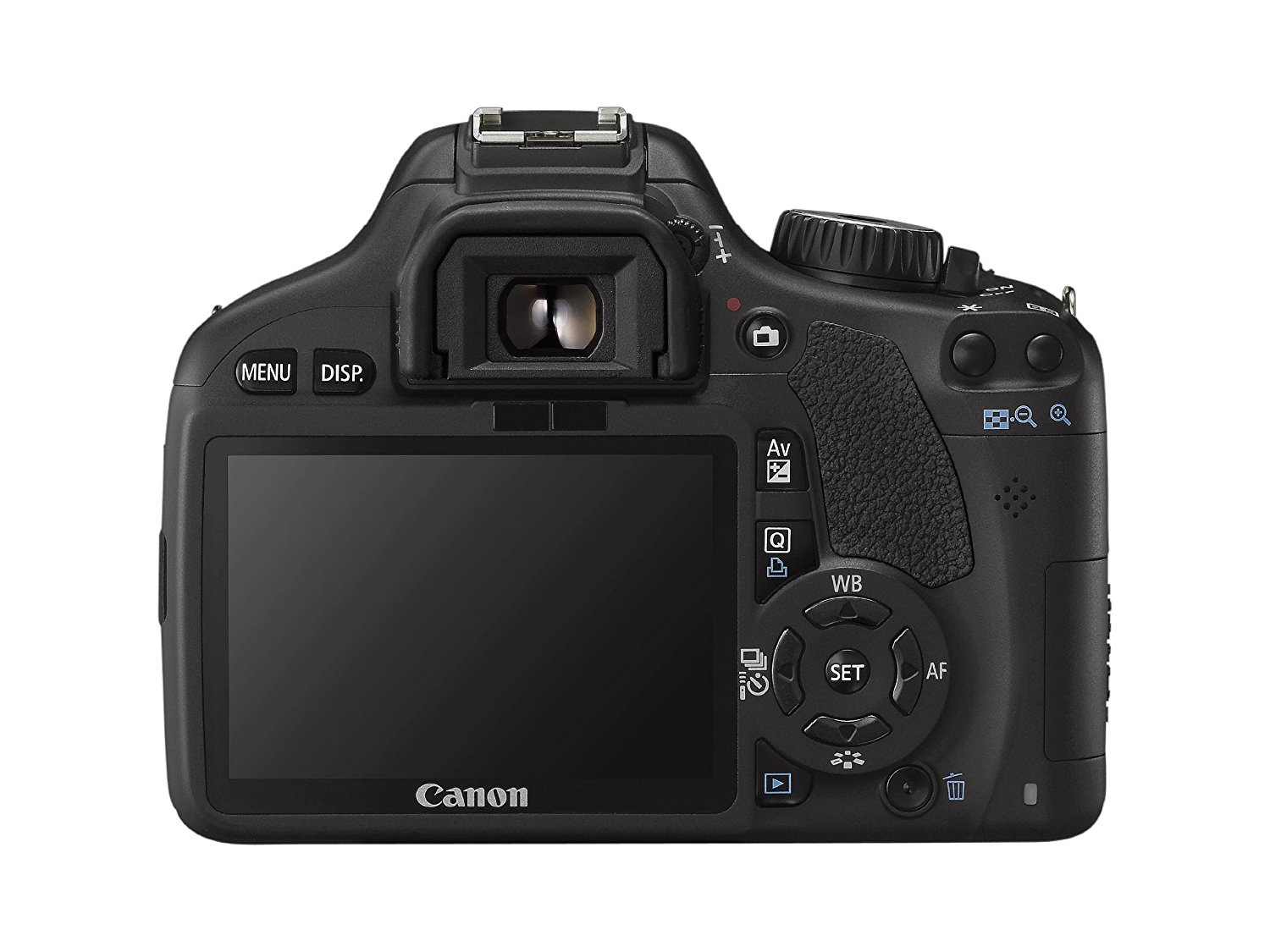 As all the reflexives, Canon backs the live view over the informational display. Auto focusing in this case uses contrast method.
En bloc, Canon EOS 550D is by the right taking its third place I the range of amateur photographer cameras. The balance of price and functional aspect is terrific. The technical base facilitates the usage of all compliant package of lenses to produce shots with high resolution and artistic value.
2nd place: Nikon D5100 – stably the second
If you have a desire to connect your life with the world of photography and the products of Nikon company, the reflexive Nikon D5100 appears to be the optimal choice.
As all such cameras, Nikon D5100 uses the technologies of those ranking higher – either those from the market in the present moment or those from the near past. It concerns sensor of Nikon D5100 – 16.2 million pixel CMOS matrix APS-C span. The processor of model Expeed 2 is known by the other models of Nikon. Their combination facilitates the image producing in the images with 4928x3264 resolution and ISO rating 100 – 6400. As additional facilities came into action ISO modes 12800 and 25600; and the monochrome mode of night vision ISO 120400.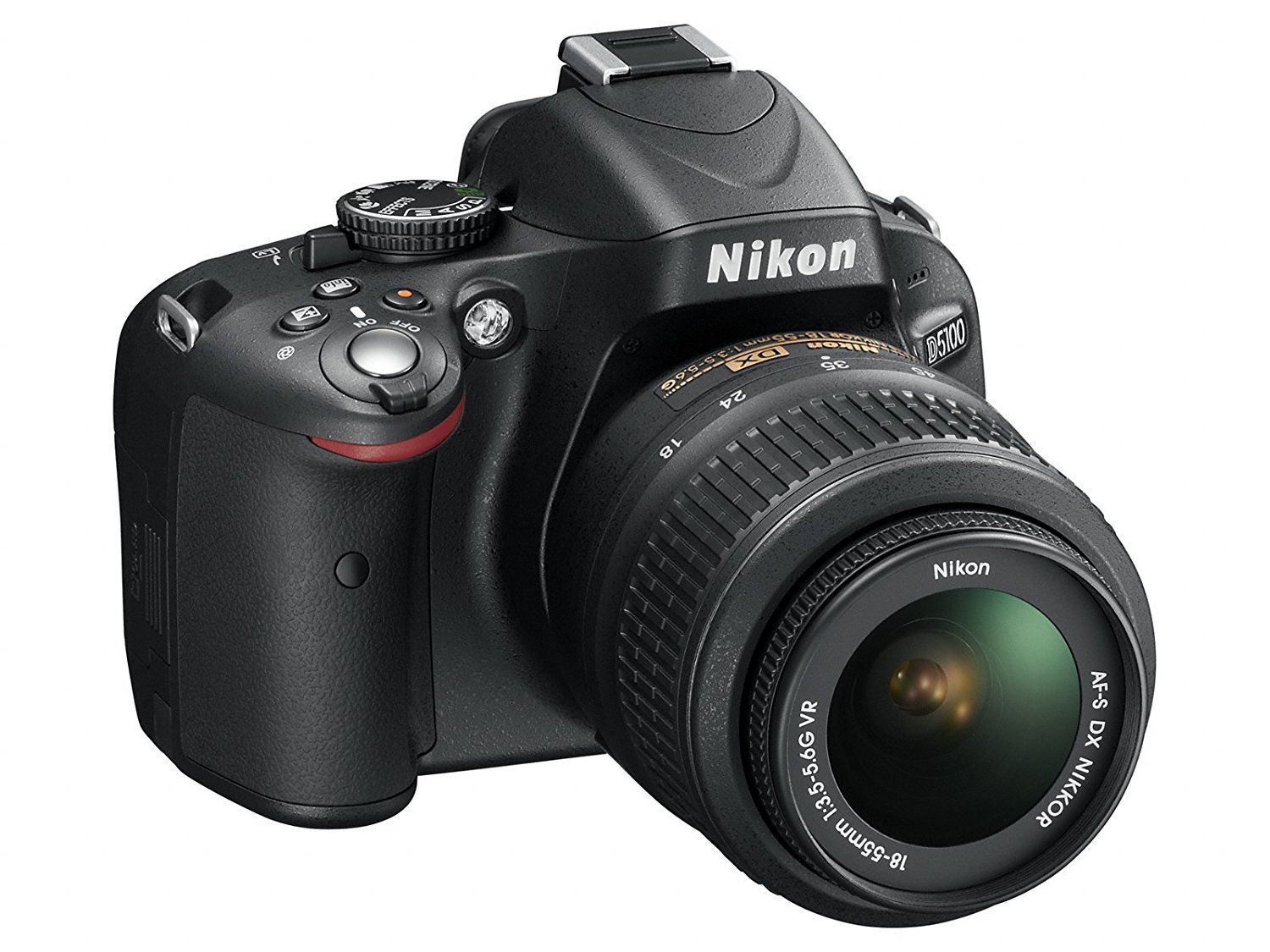 Automation is one of the strong points of Nikon D5100. Apart from the facility to produce shots in different artistic affects, it makes possible producing images in HDR. At this point you find the answer to the question of how to choose trending HDR camera.
Auto focus of the camera has 11 points, cover the major part of the screen. The system uses 420-sector RGB-sensor – one of the beat in this field.
The features, which make this camera stand out from the number of others are the good quality of work of automatic modes and detailed image in both video and photo shooting.
1st place: Canon EOS 700D – a hero by the will of circumstances
All the praise words said above to the Canon EOS 550D have also the relation its relation to the successor Canon EOS 700D. these cameras have similar technical base – 18 million pixel CMOS sensor APS-C and DiGiC 4 processor. The system of auto focus is identical.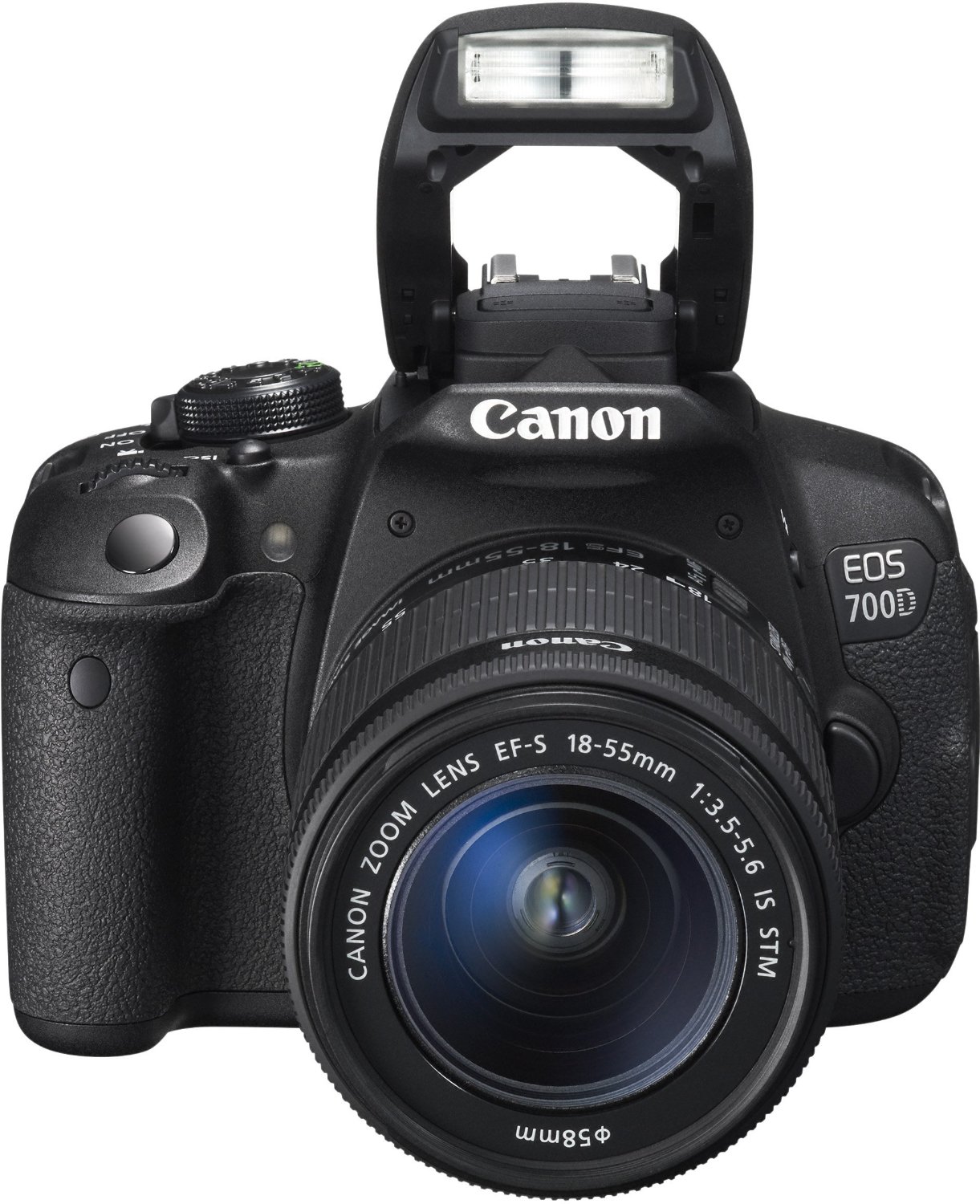 There are some factors which make this camera differ from the previous one. Originally it was created as a high class. In has its mirroring in the quality of videotaping – you can chose the balance of shot side sizes, the number of filters in post-processing is brighter. The external lightings can be operated in the remote. Finally, we should mention the impressive size and the weight of the camera. All this makes Canon EOS 700D seem cool in the world of best cameras for amateur photography. It can be objectively called to be the beat in its sense. The beginner would be able to use it for a long time and with great pleasure.
Well, at the end of our list you can now answer the question "What's a good camera to start photography?" for yourself easily as well as "how to select a camera lens" or at least have some ideas. We believe, that have covered all the important information and it would be easy for you to choose among all those discussed, which one will come up to you and your demands.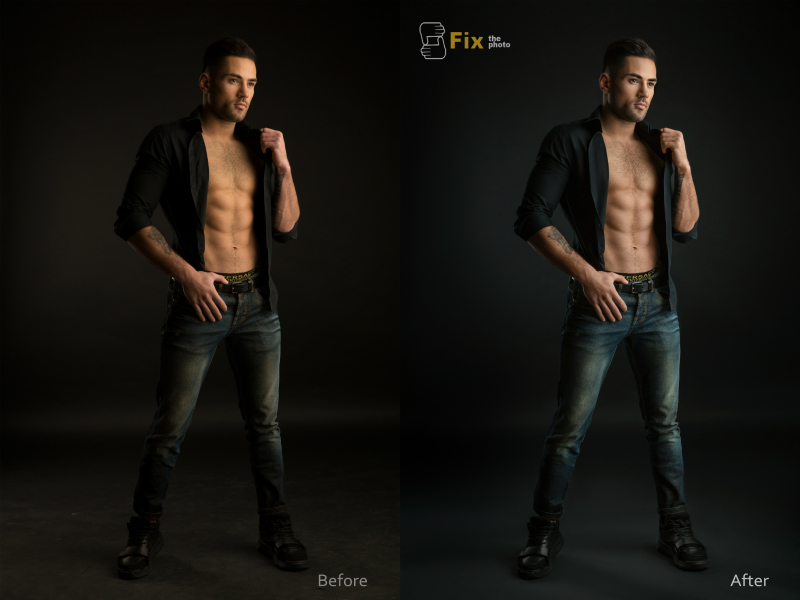 The thing we know for sure that our company and photo color correction services will meet your demands. It is quit evident. On the one hand, our photo editing prices will definitely surprise you. We are modest people and understand that high numbers are not always good. We doo out work to please ourselves and make our clients happy. On the other hand, before and after retouch samples will answer all your questions concerning photo post production services. Our company specializes in photography and has been in this business world not for the first year. We know how it is important to present our clients with high quality results of portrait retouch. We treat our job with the same respect as our clients, since none would exist but for another. We are always ready to listen to all your questions and answer them any time. Contact us, and you will never regret your choice.
When you get you first professional photos you will need to improve your knowledge in photo retouching that is the next step after shooting. We recommend you to read out previous blog post to understand the Difference Between Editing, Retouching, Post Processing, Post Production.
Do you like the article? Please feel free to share it via your social accounts.
---
Pay attention this photography blog which does not require credit for the pictures and photo post production examples listed here . All photographs used in the article are only copyright to their respectful creators . These shots posted as a big admiration of portfolio and photo retouching talent the experienced rt masters have . If you found the photo on this post that is yours and do not want to be promoted on our website , please do not hesitate to write us via online chat on your right and it will be quickly deleted .
---
Rate the article!
The article's rating:
---
You comments or questions are welcome; please share your opinion on the topic.
Use Facebook:
Use Disqus: