Best Camera For Jewelry Photography
Compared to other genres of photography, where on equipment beginning photographers spend between $5,000 - $10,000, jewelry photography requires less expenses. If you are planning to shoot ecommerce photos of necklaces, rings, watches or earrings for a large magazine, you need a DSLR camera body and a pro macro lens for $1,500. To get photos of products for websites, use a mirrorless or DSLR middle class camera body that costs $500 or even less. In this review I will help you to choose the best camera for jewelry photography for your business.
---
Contents:
---
I want to show you the gear that I use in order to do the workflow I produce. The cameras I'm going to talk about is not necessarily the most expensive. I would like to get the best camera without spending crazy amount of dollars.
Best DSLR for product photography 2017-2018
If you want to have big resolution photos of jewelry for fashion magazines of advertisement on billboards, you should absolutely have a DSLR camera body with interchangeable lenses. Don't listen to video tutorials when so-called professionals say you should buy the best point and shoot camera for product photography on the market, it's false. Why do I consider only these three brands: Canon, Nikon and Sony? Because of the number of available lenses for them. The choice of them for DSLR cameras is huge and suitable for all kinds of jewelry images. Despite the variety of brands, each of them has its own set of advantages for creating outstanding jewelry photographs.
Canon camera for jewelry photography reviews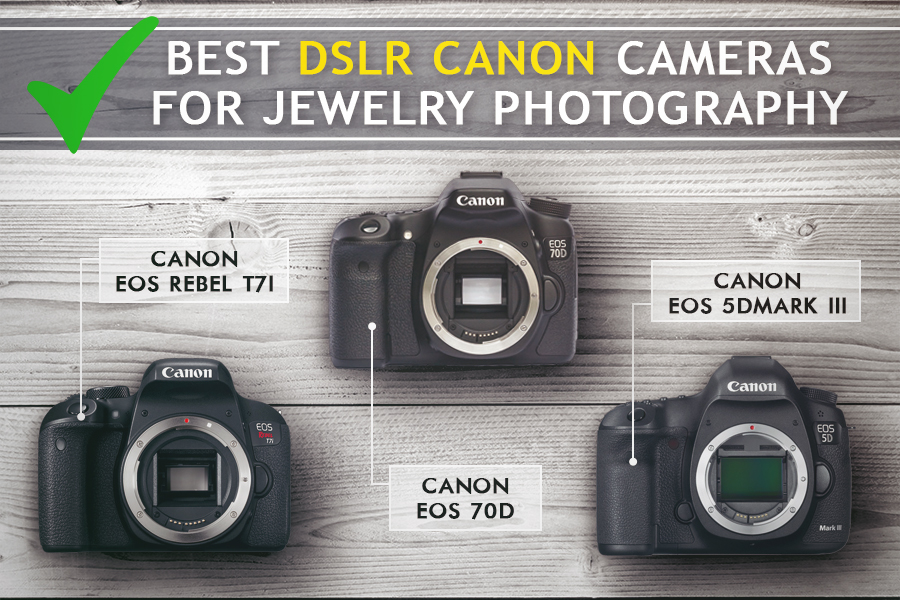 Canon EOS 5D Mark III (about $1,399)
Has a 22.3 megapixel full-frame CMOS sensor, with a maximum RAW resolution of 5784×3861. The image quality over the whole range of sensitivity is excellent, the noise is well controlled, and there are many details you can see without photo retouching. The autofocus system has received a major upgrade from the Canon EOS 5D Mark II, and it delivers excellent performance. Thanks to the iFCL metering, this best camera for product photography 2017-2018 makes product photos greatly displayed. The white balance and Picture Styles provide the colors and tones we expect from a high-level Canon device, especially with Canon macro lens. Comparative Playback is a new addition, which allows viewing two photos on the LCD screen. This is one of the best cameras for both product and jewelry photography in 2017-2018. These are the best lenses for jewelry photography for Canon.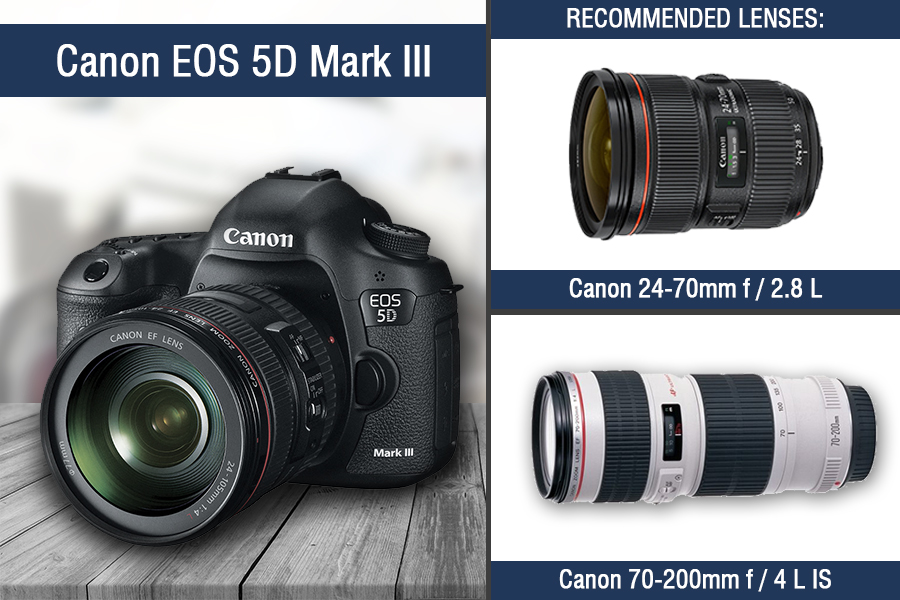 Canon EOS 70D (about $829)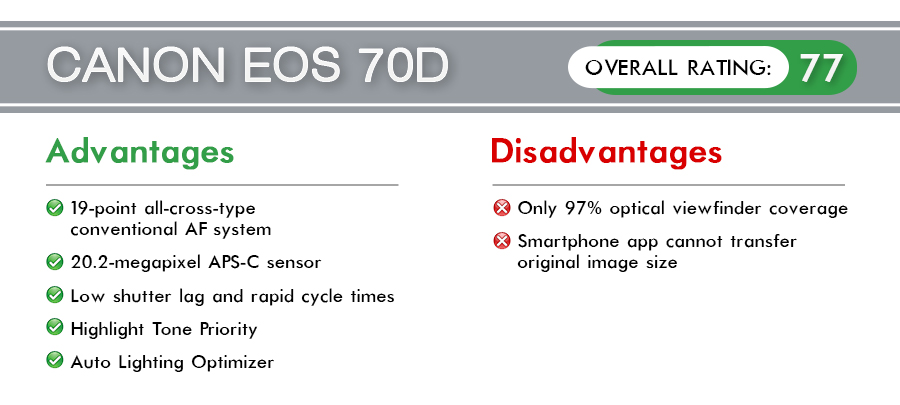 The EOS 70D has a 20-megapixel crop sensor that is cheaper than Canon's full-frame products. However, this the best camera for jewelry photography 2017-2018 is full of other useful features necessary for jewelry photography, such Wi-Fi and live image processing filters. This Canon model has an excellent retractable touch screen with the ability to autofocus touching your finger, as it does on smartphones. In addition, with the touch screen it is very easy to adjust the settings, which is important for beginners in comercial photography. This Canon has excellent camera settings for jewelry photography - the precise and simple adjustment of white balance and ISO. Innovative Dual Pixel CMOS AF technology provides continuous autofocus for continuous shooting of Live View, and also has a built-in phase detect system with almost two-thirds of the frame per pixel.
Canon EOS Rebel T7i (about $749)

It is a basic level DSLR with improved ISO performance. There are live view AF system and an updated graphic interface. For its price, it is one of the best cameras, which has an awesome work quality and adjustable Canon camera settings for jewelry photography. Excellent choice for jewelry photography.
The 24-megapixel Canon EOS Rebel T7i is at the head of the entry-level DSLR family. A camera with which beginners can start, the T7i boasts an automatic autofocus system with 45 AF points - an excellent dynamic range of photos. As well as the previous camera, it has a touch screen, but with much smaller capabilities. However, this does not prevent it from being convenient to configure. Don't worry, if you don't know how to photograph jewelry on white background at home, this camera will anyway do everything perfectly.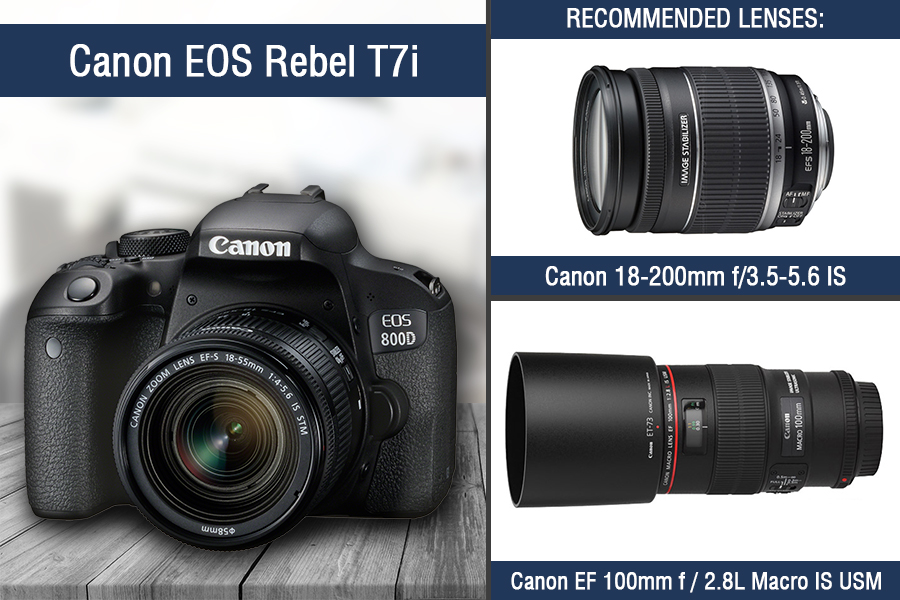 Nikon camera for jewelry photography reviews
Nikon D800 (about $2,200)
D800 has a full-frame 36 megapixel sensor, the best DSLR resolution on the market. This size of sensor is the standard in the jewellry photography industry. Despite the high price, it allows you to make excellent pictures. This Nikon has good camera settings for jewelry photography and it is the best camera for ecommerce photos in 2017. This model will fix the smallest pieces of jewelry and make them better than they really are.
It's important to know that this camera is necessary for you if you plan to take photos in magazines or for billboards, since it has a huge amount of manual settings and provide big resolution photos. But if you need a camera for taking photographs, for example, for Amazon or Etsy, then you do not need Nikon D800. Nikon 28-300mm f/3,5-5,6 is the best lens for jewelry photography Nikon.
Nikon Coolpix P900 (about $540)
Perhaps this camera is the best DSLR for product photography 2017-2018 for beginning jewelry photographers because of its low price. The main feature of the model is a stunning 24-2000mm lens with 83x optical zoom. It features a solid electronic viewfinder, flip-out rotating high-resolution LCD, different modes, Wi-Fi and GPS. It has an excellent quality of details, even at the maximum approximation, provided that the low ISO settings are kept, which is relevant for our type of shooting. Another advantage is the new reduction system of VR vibrations, but having used a tripod, the problems with this camera will not occur. Probably, its the best camera for ETSY photos and, moreover, the best camera for professional photography of small objects. Since the main advantages of the camera in the lens coming in the kit, other possible lens settings are not considered.
Nikon D7200 (about $803)


It's one of the best Nikon DSLR sensors. Of course, you can buy an earlier model D7100, which has similar characteristics, but the D7200 surpasses it in noise reduction, as well as the presence of Wi-Fi systems on board. Probably, it is the best camera for EBAY clothing photos. In fact, this is an excellent APS-C camera with large ISO expansion capabilities ranging from 100 to 25600, as well as 102400 b/w mode, although this is unlikely to come in handy in jewelry photography. Thanks to this DLSR, you get high-quality color reproduction, sharpness and exposure, especially at lower ISO. Due to Nikon's failure to use optical filters, it became more inclined to unwanted moiré patterns when shooting subjects with small details. This is the best lens for jewelry photography for Nikon:
Sony camera for jewelry photography reviews
Sony ALPHA SLT-A77 (about $1,530)

It is an excellent competitor to DSLR cameras from Canon and Nikon, as it has the characteristics of a camera that in the performance of these brands should cost significantly more. The best lens for small product photography you should have for this camera is Sony 100mm f/2,8 macro. A77 has a 24.3-megapixel sensor APS-C and more than 40 lenses from Sony to choose from. On the back of the A77 there are two excellent features: a 5-inch OLED viewfinder and a 3-inch swivel LCD screen. EVF is designed for 2.359K points and help you to realize your jewellery photography ideas easy. Since the viewfinder is electronic, not optical, you can see the effect of your settings.
Sony ALPHA SLT-A65 (about $750)
This Sony equipped with the same 24 mp sensor as the A77, but it reduces the number of AF points and fps to provide a cheaper package for a more limited budget.
Best mirrorless camera for product photography
For macro jewelry photography, it makes no sense to buy expensive mirrorless cameras, since even inexpensive models can perfectly help you in jewelry photography for online stores or for non-high resolution photos. And if you still decide to shoot on a larger scale, it's better to think about buying a more expensive DSLR.
Fujifilm X-M1 (about $300)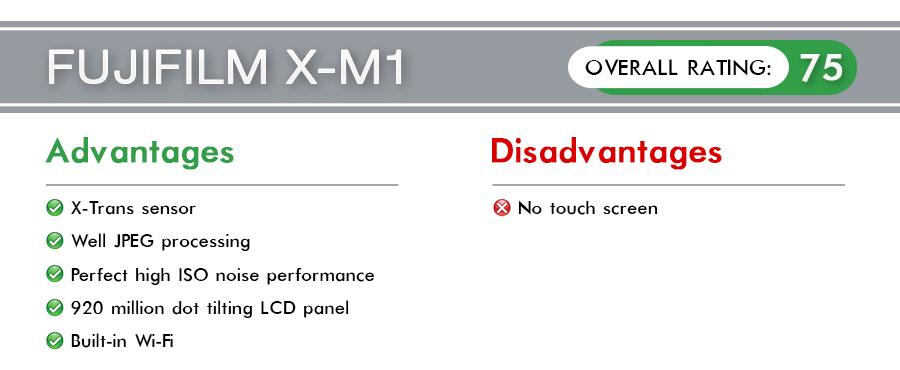 This best camera for ecommerce photos with interchangeable optics from Fuji has a 16-megapixel X-TRANS matrix with no smoothing filter, which ensures low noise at high sensitivity and excellent image sharpness. The X-M1 has a convenient moving screen and a Wi-Fi system. Shutter speed can be set up to 30 seconds, which is useful in jewelry photos. Has an excellent focus on fixed objects.
Olympus PEN E-PL7 (about 549$)
Probably the most popular mirrorless camera by Olympus and the best camera for online photos. It is equipped with a 16.1-megapixel Micro-Four Thirds sensor with all the capabilities of manual modes and RAW shooting. A solid 81-point autofocus system, as well as Wi-Fi and a screen that folds 180 degrees for interesting angles of shooting, has an excellent focus even at maximum zoom. This is the best mirrorless camera for product photography and low price.
Sony A5000 (about $379)
Sony's 20 megapixel DSLR is shipped in a compact package, since this best mirrorless camera for product photography has a matrix of the same size as the usual APS-C matrix on the Canon. Sony comes complete with a 16-50mm zoom lens that allows you to take sharp and rich pictures even on auto settings, and on manual ones such as white balance, shutter speed and ISO will give you pictures of a quality comparable to good DSLR. Also, for macro shooting, the 55-210mm lens from Sony is perfect, this is the only camera of such a compact size that allows the installation of such lenses.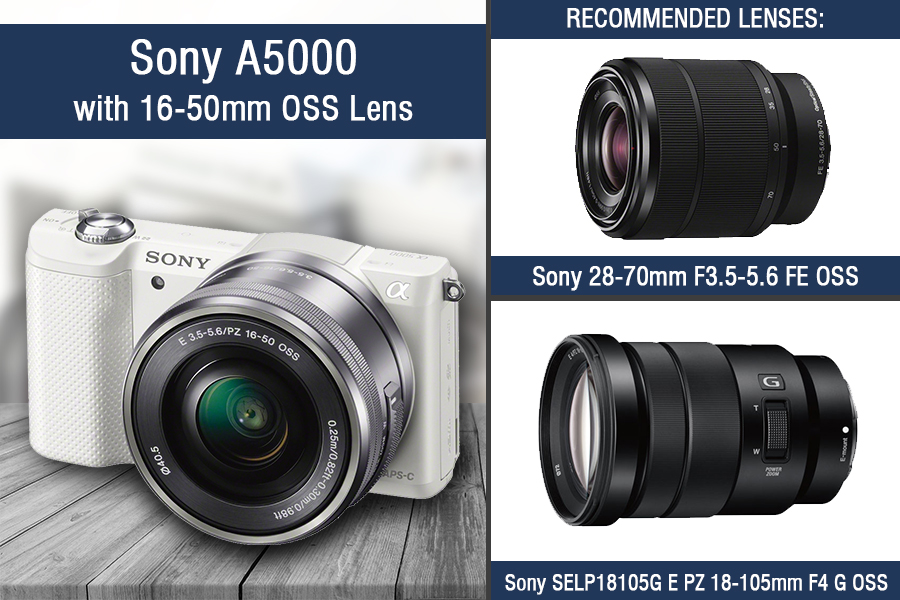 Is your smartphones is the best camera for ETSY photos or Amazon?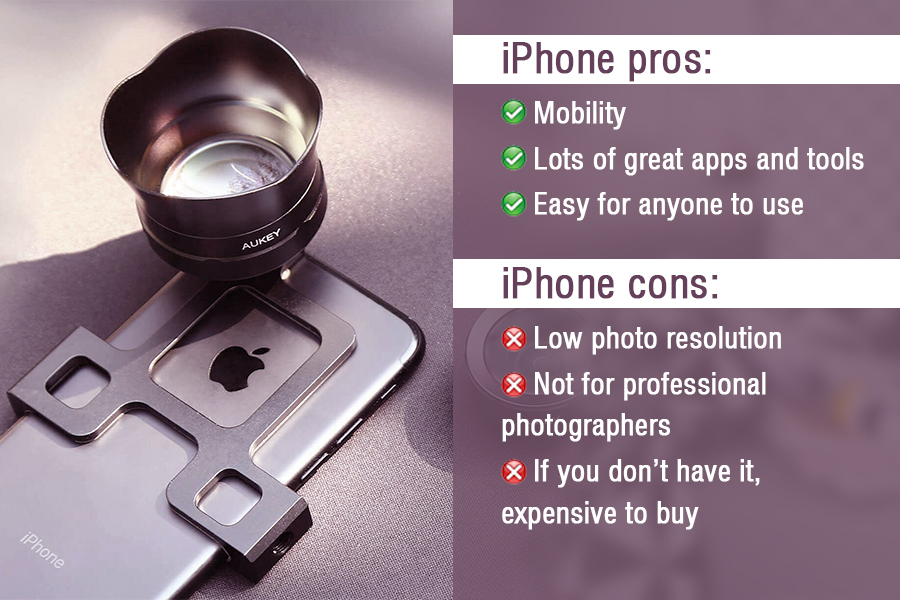 In fact, this is probably the cheapest equipment for beginners. Many Amazon or ETSY jewelry photographers after breaking or losing their cameras do not purchase new ones but continue to work with their iPhones and Smartphones, as modern cameras on phones with macro lenses, in quality, can compete with mirrorless bodies and some DSLR cameras.
Lenses for iPhone X jewelry photography
You will ask me how to use macro lenses on iPhone X and iPhone 8 Plus because they have dual cameras on the rear? You iPhone choose which camera to use and when. If it can't make a photo with the first camera, it uses the second. Nevertheless, you can always pick the camera you need for taking good ETSY pictures via app.
Usually, you will see the iPhone lenses gathered in a kit of several different lenses (a wide angle, a 2x telephoto, a fish-eye, and a macro lens). But there are lenses that can be transformed, i.e. a wide-angle lens can be transformed into a macro lens having unscrewed the wide view lens.
Olloclip MACRO PRO LENS SET 3 in 1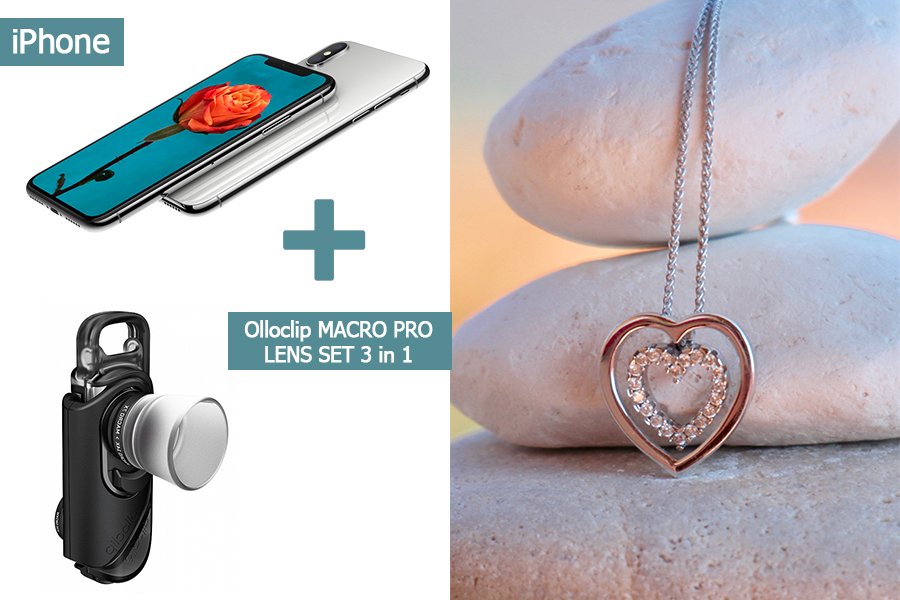 Forget about all jewelry photography tutorials with this amazing device. One of the most popular set of macro lenses for iPhone in the US, 3 macro lenses – 7x, 14x and 21x. Get amazing and crisp close-up jewelry images with greater depth-of-field and less pincushion distortion. Note, its hinged base keeps the lens flush with the iPhone for improved optical performance. It is made especially for the model of your smartphone (the lens for iPhone 8 does not fit for the iPhone SE), and its use is almost impossible with a protective case.
Xenvo Camera Lens Kit Pro 2 in 1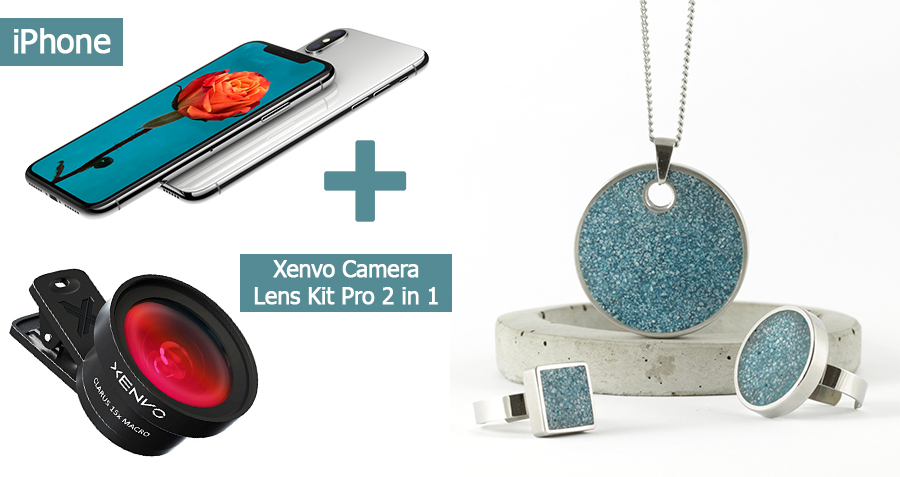 This wide-angle and 15x macro lens is the best lens for small product photography for a reasonable price. Its metal frames are solid and well-machined, and the lenses are very clear glass. The clip fits easily over your phone without black vignetting.
Sandmarc MACRO LENS EDITION
I found this lens to be the most convenient and high-quality macro lens for iPhone X, but only with the case from Sandmarc. It gives sharper images without distortion in the corners, and is perfect for close-up gemstones photos.
MIGOOZI 6 in 1 Dual Camera Lens For iPhone X
I like the macro 10x and 20x. To switch between them, you just need to switch the shooting mode from zoom to portrait. The lens is slightly heavy, but comes with a case, unlike the previous models where you need to be buy it. Ztylus Switch 6 can be called a twin of Migoozi 6 on the digital photography market.
Ztylus Gloss Black Revolver M Series 6 in 1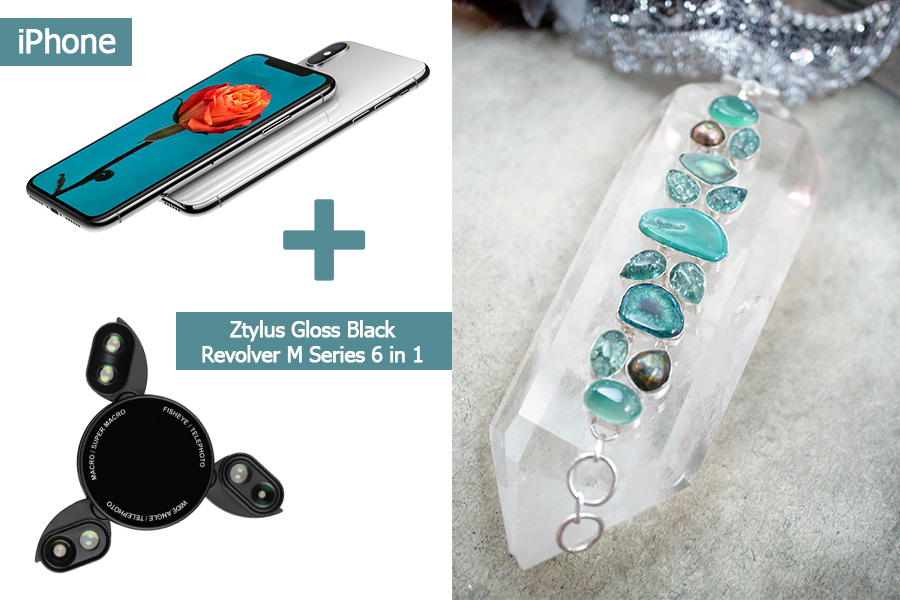 A special Revolner phone case and a Revolner lens produce amazing and enhanced camera for jewelry photography. It is good to purchase because of magnetic connection attachment. It comes outfitted with 3 sets of lens options: Wide Angle/Telephoto, Macro/Super Macro, Fisheye/Telephoto.
However, it is worth remembering that for really high-quality photos it is better to use the DSLR best camera for jewelry photography, since it gives more manual settings, and a greater resolution of the pictures. Shooting on the phone is suitable as a temporary solution, or for those who have just started shooting in this kind of photos. Also, smartphones allow you to make creative jewellery photography just with the help of apps.
Best camera settings for jewelry photography
Shooting in manual mode is an important step for the photographer. It's tempting to let the camera automatically handle important settings such as ISO, aperture and shutter speed, but for better efficiency you need to take everything under your control; automatic mode cannot grant you the best picture.
Jewelry photography camera settings determine the relationship between sensor and the light, but the ISO, the aperture, and the shutter speed are no different. ISO determines sensitivity to light, the aperture measures the amount of light, and the shutter speed determines the duration of exposure to light on the sensor.
For jewelry photography, you must use the minimum ISO setting to minimize noise. Install the camera on a tripod and check your subject after your jewelry photography lighting is installed. The usual ISO value is between 100-300.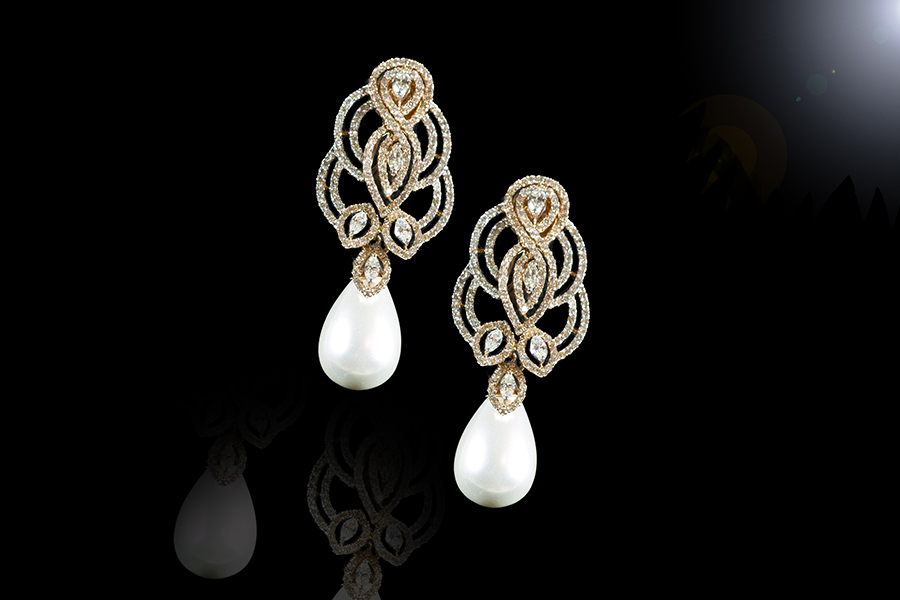 The value of Aperture for jewelry photography determines the area of the photo that is in sharpness: for large values in focus will be the entire picture, with small only that which is in the foreground. Just like with ISO, we need to choose between the most minimal values, usually the Aperture for jewelry photography settings are from f/4.5 to f/7.1.
Shutter speed indicates how fast your shutter will close and capture the picture. For our case, it's best to set low values to create sharper images. An excellent Shutter Speed value is 1/13.
The best choice is to shoot in RAW so that you have more options in photo retouching. White balance can usually be kept in Auto Mode. If you notice some differences with the real picture, I recommend adding more daylight to your photo.
My choice of the best camera for jewelry photography
Having enough money to invest in your product photographer's career, the Nikon D800, Canon 5D MK III or Sony ALPHA SLT-A77 are the best options given the quality, resolution and variety of functions.
Despite the desire to have the trending equipment, if you are not going to make great photos for popular magazines or catalogs, chose cheaper variants or even your iPhone and a simple light box for jewelry photography, these two elements guarantee amazing results.
Do you like the article? Please feel free to share it via your social accounts.
---
Pay attention this photography blog which does not require credit for the pictures and photo post production examples listed here . All photographs used in the article are only copyright to their respectful creators . These shots posted as a big admiration of portfolio and photo retouching talent the experienced rt masters have . If you found the photo on this post that is yours and do not want to be promoted on our website , please do not hesitate to write us via online chat on your right and it will be quickly deleted .
---
Rate the article!
The article's rating:
---
You comments or questions are welcome; please share your opinion on the topic.
Use Facebook:
Use Disqus: