Twilight Photography
Shooting during the twilight seems an impossible task for many beginning photographers. And what if I tell you that twilight photography can increase the cost of your work? For example, the average cost of twilight photography in a real estate photography business is $250-300 higher than in a basic shooting. The same statistics can be seen in portrait photography. While daytime portrait photography costs about $400-600, you can be paid over $850 for evening portraits. Want to learn all the secrets of shooting twilight photography and do it well? Continue reading.
---
Contents:
---
Twilight photography: best time to shoot
Twilight is one of my favorite times of the day to take pictures. Twilight usually occurs 20-25 minutes before the sun rises or after the sun sets. I take all my twilight pictures after the sun sets because I don't like to get up early in the morning.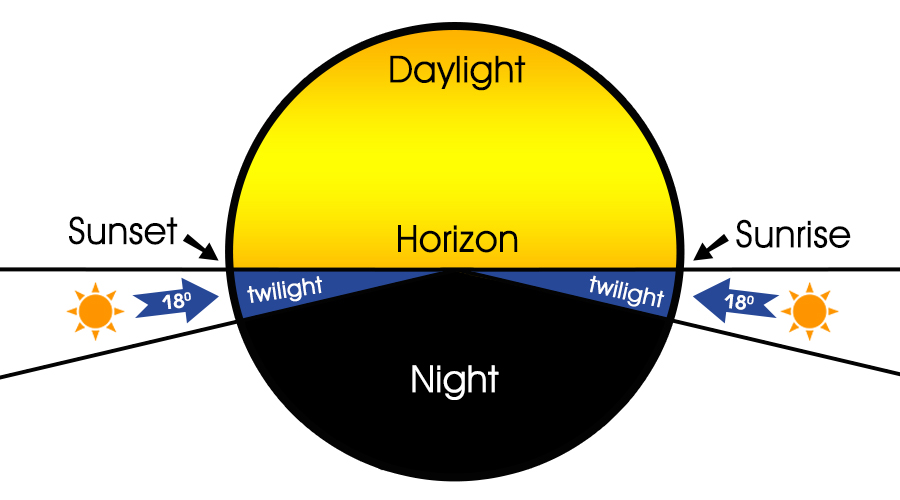 Photos at this time turn out to be the most colorful because of the special light and warm, which colors the objects of the setting sun. After the sun sets, there comes an equally magical time called the "blue hour", when the colors of the setting sun are no longer warm, but begin to ebb in the approaching night.
This is the time to turn on night photography settings and start shooting twilight photography. In order to understand what kind of shooting is suitable for each specific time, you need to understand 3 different types of twilight: Civil, Nautical, and Astronomical.
Civil twilight. The center of the sun is 6 degrees below the horizon. This is the time of day just after the actual sunset. The setting sun colors the clouds in the sky with warm light.
This time is recommended for shooting beautiful twilight portrait photography or landscape pictures. But always pay attention to the position of the clouds. If they are located low, then you have only 15 minutes for a beautiful shot. If the clouds are higher, the effect of a beautiful sunset will last a little longer.
Nautical twilight. The center of the sun is 12 degrees below the horizon.
Nautical twilight is just the time that is often called the "blue hour". It comes immediately after civil twilight and lasts up to 40 minutes. The light is already subsiding, giving way to the cold blue of the coming night. However, I would not lose the opportunity to shoot a few beautiful pictures of night lights photography in this dull blue light.
Astronomical twilight. The center of the sun is geometrically 18 degrees below the horizon. It comes about an hour and a half after sunset and the sky is just very dark. This is the best time to take pictures of the starry sky or shoot bright illumination in big cities. Immediately after the end of the astronomic twilight, the night falls.
Types of twilight photography
Depending on the types of twilight that we considered earlier, there is a huge number of different types of twilight photography, which is better to do.
Twilight portrait photography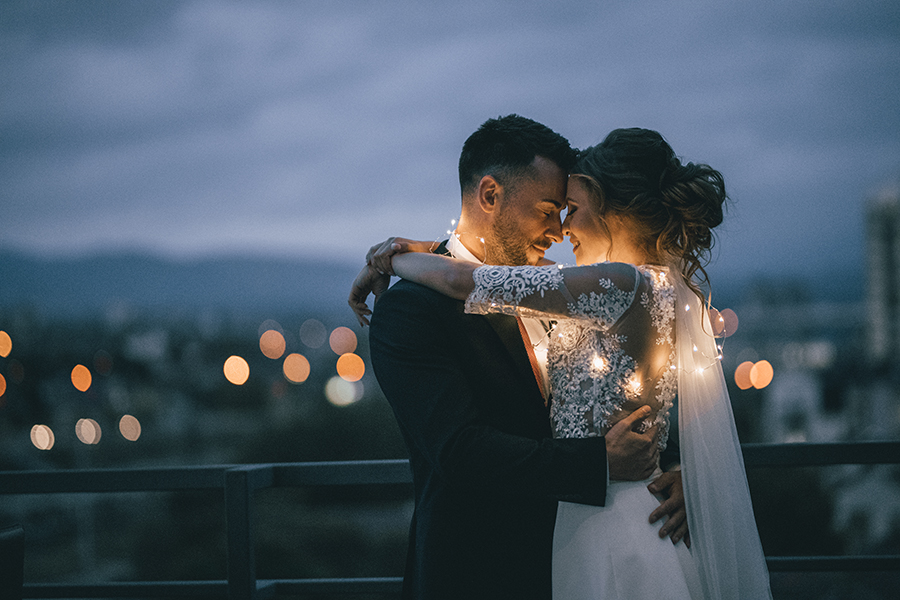 The best way for getting a beautiful twilight portrait will be the decision to go with the model to the location in advance, before the sunset. This will give you the opportunity to choose the best camera angles and set night portrait photography camera settings, because you will be limited in time in the actual shooting process. You can start taking photographs as soon as the sun has started to set and continue until the "blue hour" comes. All these time intervals are perfect for shooting incredible portrait photos.
One of the best night portrait photography tips is the one that recommends to set high ISO setting for night photos and shoot at a wide aperture.
Twilight photography of landscape
Of course, one of the first things that come to mind when we talk about twilight photography is a picture of landscapes. It is believed that at this time nature is filled with a certain warm glow. Because of the low position of the sun, it adds volume to the clouds and the entire landscape so you can make beautiful photos.
10 best places for twilight landscape photography all over the world
Dolomites, Italy
Milford Sound, New Zealand
The Old Man of Storr, Scotland
Tuscany, Italy
Torres Del Paine, Chile
Xingping, China
Valensole, France
Antelope Canyon, USA
Lake McDonald, Glacier National Park, Montana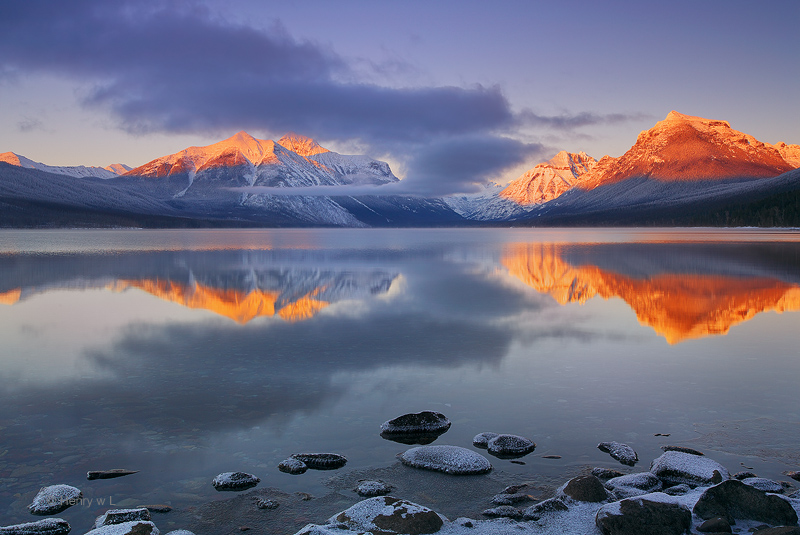 Nocturnal architecture photography
Nocturnal or night architecture photography appeared at the beginning of the last century in Berlin and was used to demonstrate the incredible achievement of technology - completely dazzled, bright buildings. From Germany, this fashion moved to the United States, where the main objects of such photography were large buildings and the first skyscrapers. At the present time, this is a way of shooting interestingly illuminated buildings, often using images projected to the buildings, etc.
This is a kind of twilight photography, because it is not made in complete darkness, but just during the "blue hour" with the using of low light photography settings to achieve the desired color solution. Nowadays, real estate photographers use twilight photography services to attract potential home buyers.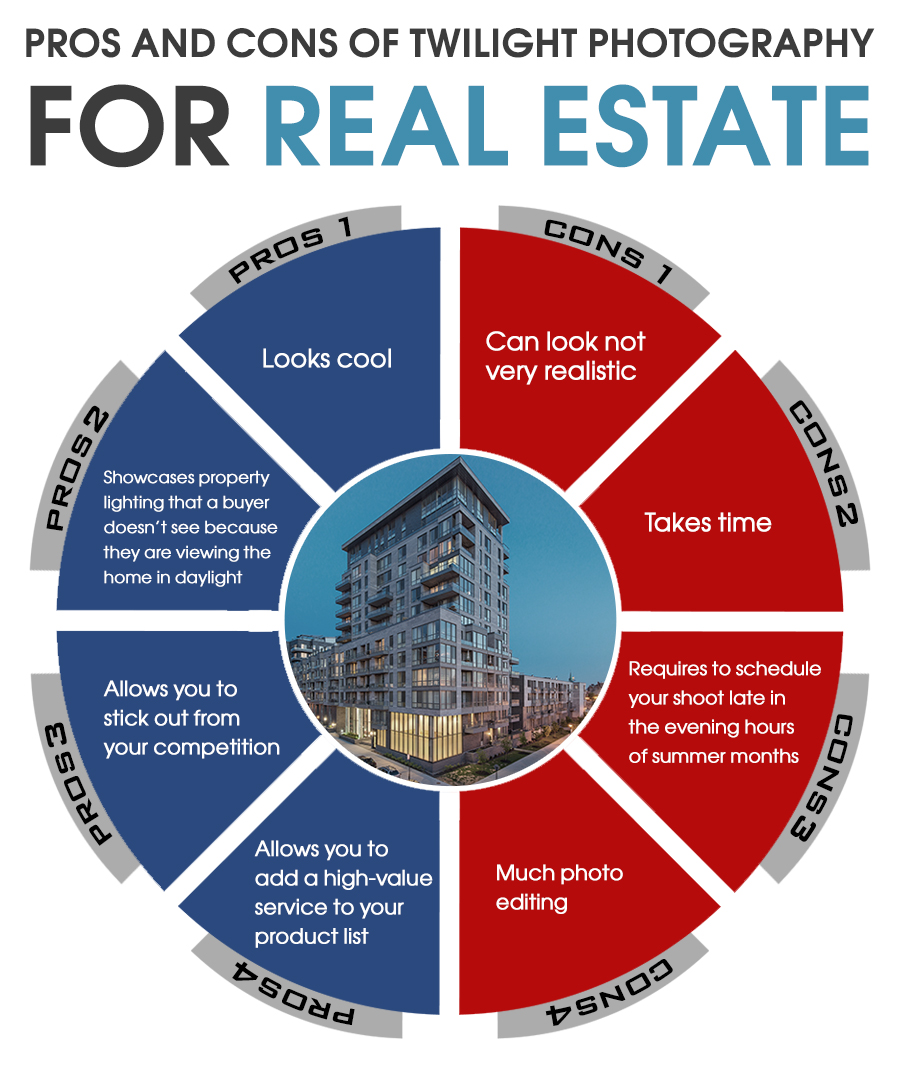 Nocturnal architecture photography in examples
Petronas Towers, Kuala Lumpur
Empire State Building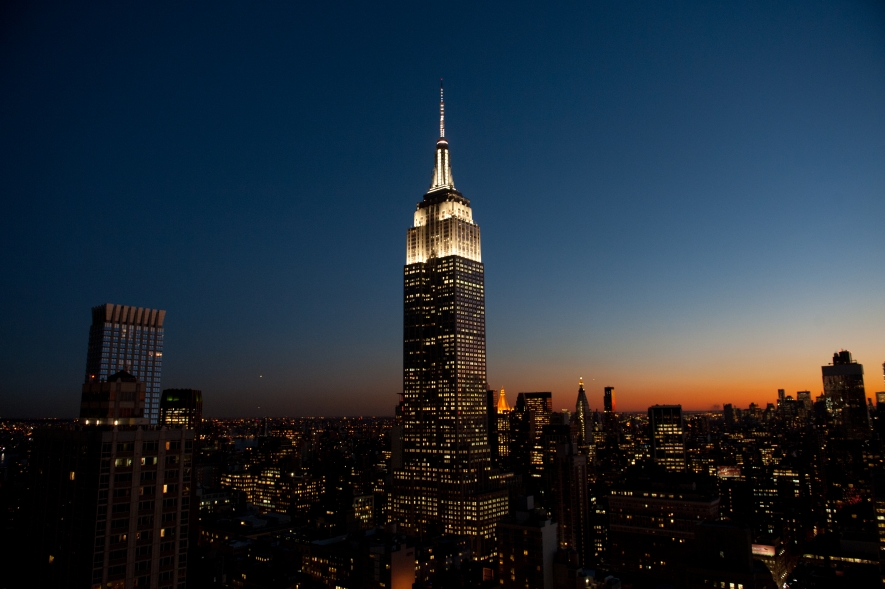 Burj al Arab hotel, Dubai
Twilight photography vs night photography
Both twilight photography and night photography have insufficient light for taking photos, some photographers designate these types of photographs as identical, others distinguish them. Here are some differences and identities:
What to shoot?
Twilight photography: Landscapes, people, stars, buildings.
Night photography: Urban, architecture, people, stars.
Best settings for night photography and twilight
Twilight photography: The necessary settings will depend on the type of photo you take, the environment, the specific weather and the desired effect. However, it is always recommended to shoot the Aperture or Shutter mode, and then start switching to manual shooting to achieve the best results.
Night photography: One of the best settings for night photography is always to shoot with manual mode. Also, it is recommended during shooting at night to set the aperture as low as possible. Of course, this will depend on what kind of lens you have, but you need to do this in order to capture more light. It is necessary to set the Shutter Speed for at least 10 seconds. It may seem strange that you need such a huge amount of time for one shoot but it's worth it. Moreover, proper long exposure night photography settings always give the best results for shooting big city lights and buildings at night photography.
Flash
Twilight photography: Many photographers don't use the flash, trying to create the most natural shot using a pleasant sunset glow. Others use flash to brighten silhouettes and dark places in the photo. Some even use several lights at the same time to illuminate more space and get rid of the huge number of shadows that are always present in the twilight photography.
Night photography: In the night photography there is the same situation. Many photographers shoot their night images using external flash outdoors at night. There is nothing strange, because even those who prefer to shoot night portraits no flash always carry an additional flash with them, because it may be necessary to highlight the nearest object, and often without a flash, it can be impossible.
Essential equipment to make a twilight photography
There is an opinion that twilight photography is difficult not only in terms of technique but also because of a large amount of necessary equipment. This is not true. After all, in order to shoot high-quality photography in the rays of the setting sun, you only need a camera, a wide-angle lens, a lens hood and a flash (not necessarily).
Camera with Manual and Bulb Mode
The important aspect for shooting twilight photography is Bulb Mode in the camera. This feature isn't absolutely necessary, but it gives you the opportunity to take pictures using the Exposure that is longer than 30 seconds.
Canon EOS 5D Mark IV – about $3,600
Nikon D500 – about $1,500
Pentax K-1 – about $1,700
A Tripod
When working with pictures that are shot on a slow shutter speed, stability is crucial and hand-taking is not the best option in this case. You can use a stone, a wall or any other surface in order to produce stability, but it's tripods are better. Nobody says that you need to buy the most expensive tripods, but avoid cheap aluminum models from the nearest store. Especially if you plan to work outside when the weather changes and can be quite windy.
In order to make a high-quality photo in the evening, you just need a shutter speed of 30 seconds or more. Don't even say that you can make such a photo without using a tripod.
Neewer 20 inches Mini Tripod – $40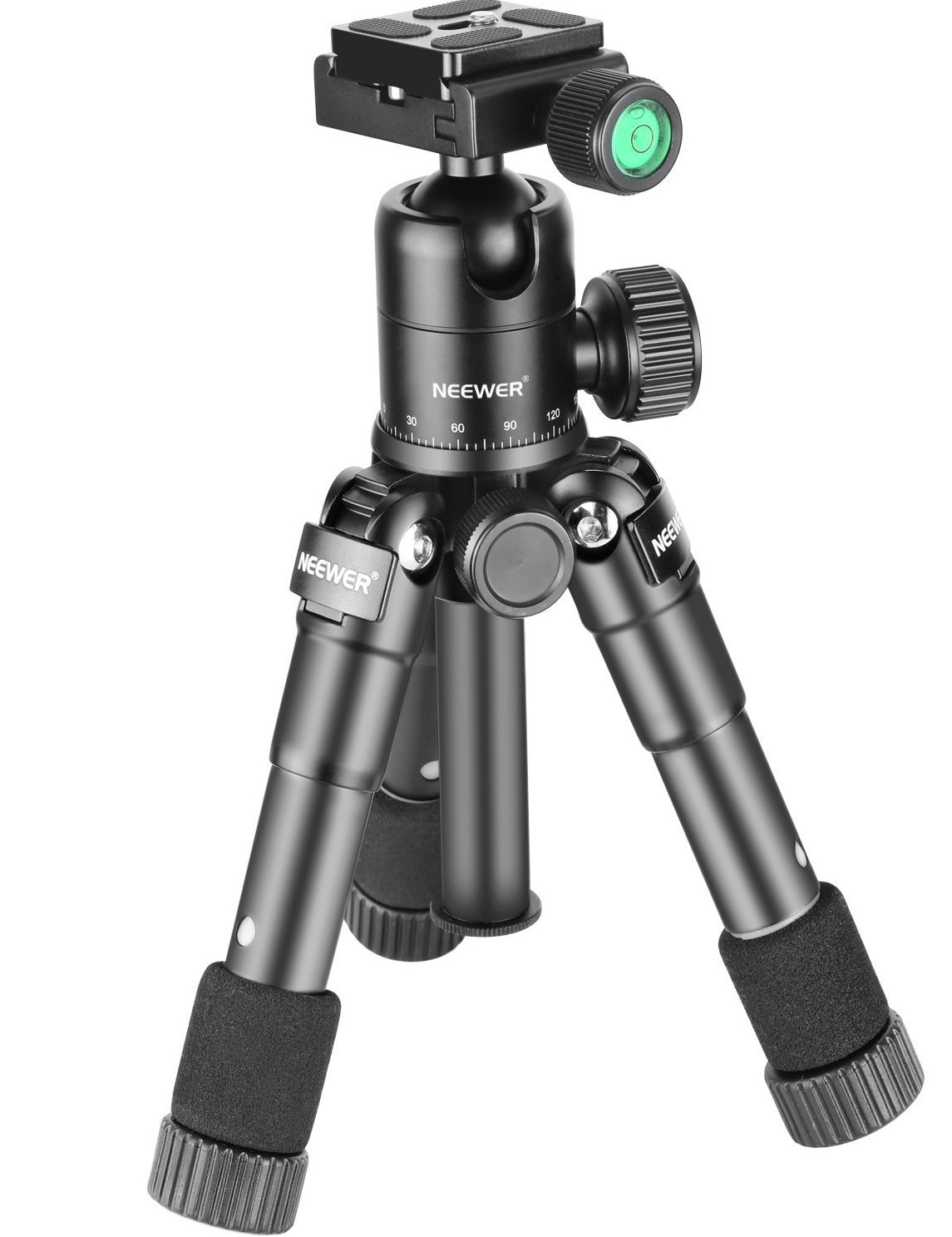 Haoge Metal Clamp – about $22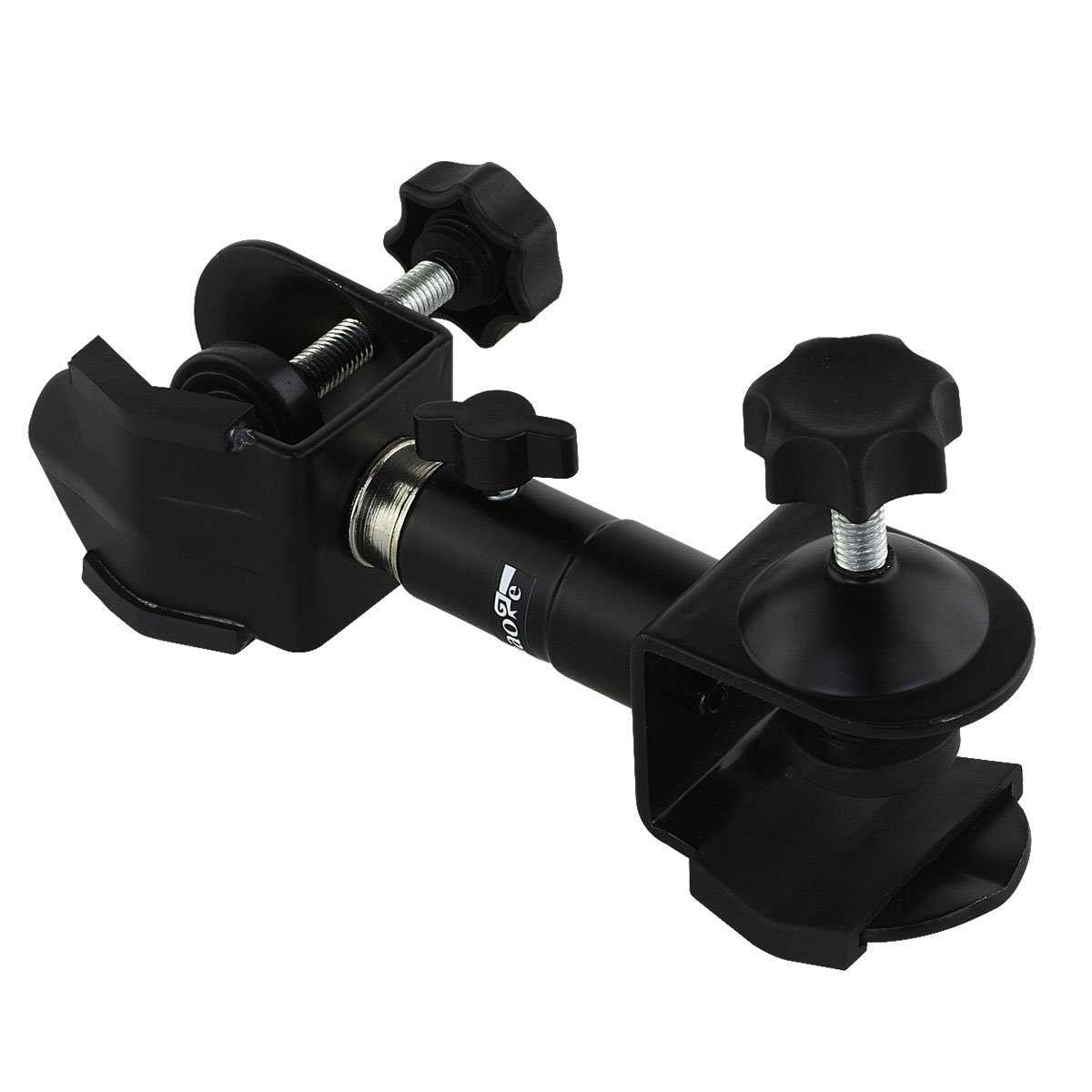 Neutral density filters
The main task of filters is to require a slower shutter speed for the same amount of light to reach the sensor. There are two options: screw-in and drop-in or square filters.
Which filter you'd better choose? Pay attention to LEE Filters, NiSi Filters and B+W. LEE is known for its strong blue color cast and B+W had a very dominant red tone. This effect is very easy to achieve during photo editing in Adobe Lightroom or Camera RAW, but it's better to make it work with a camera for a more natural look.
Rangers 8pcs ND Filter kit – about $30
Rangers 8pcs ND Filter kit includes:
8 Filters (4 solid, 4 graduated)
9 Adapter Rings (49mm to 82mm)
1 Filter Holder
1 Filter carrying pouch
1 Cleaning cloth
Tiffen 77mm Variable Neutral Density Filter – about $120.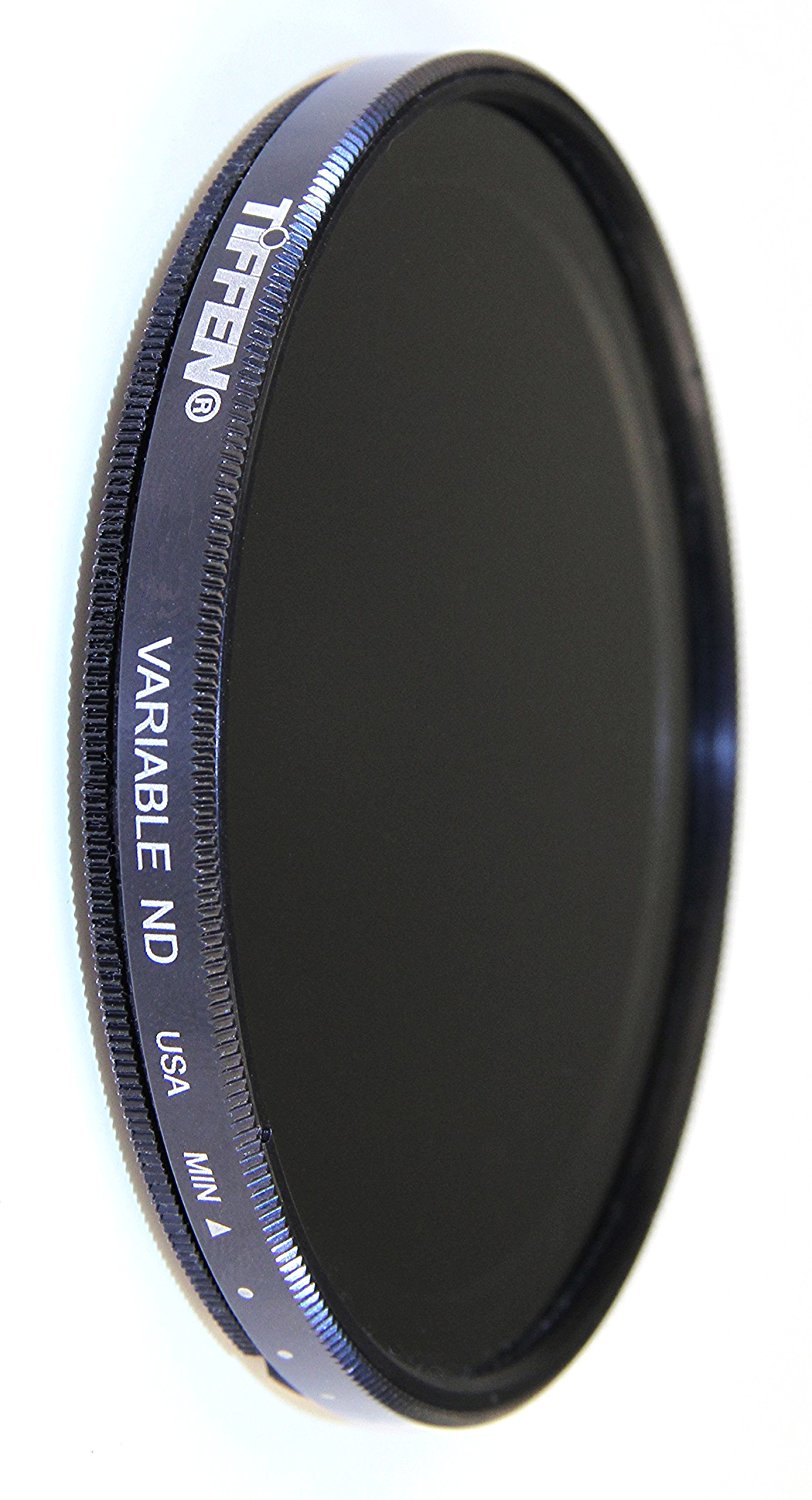 Available in thread sizes 52, 58, 62, 67, 72, 77 and 82mm.
Remote shutter
The remote shutter isn't a necessary device for shooting twilight photography, but many photographers use it because it makes the process of shooting much easier. When doing twilight or night photography you often have to work with quickly changing elements (such as rushing waves at twilight or moving lights in big city at night).
Nikon ML-L3 Wireless Remote Control – about $10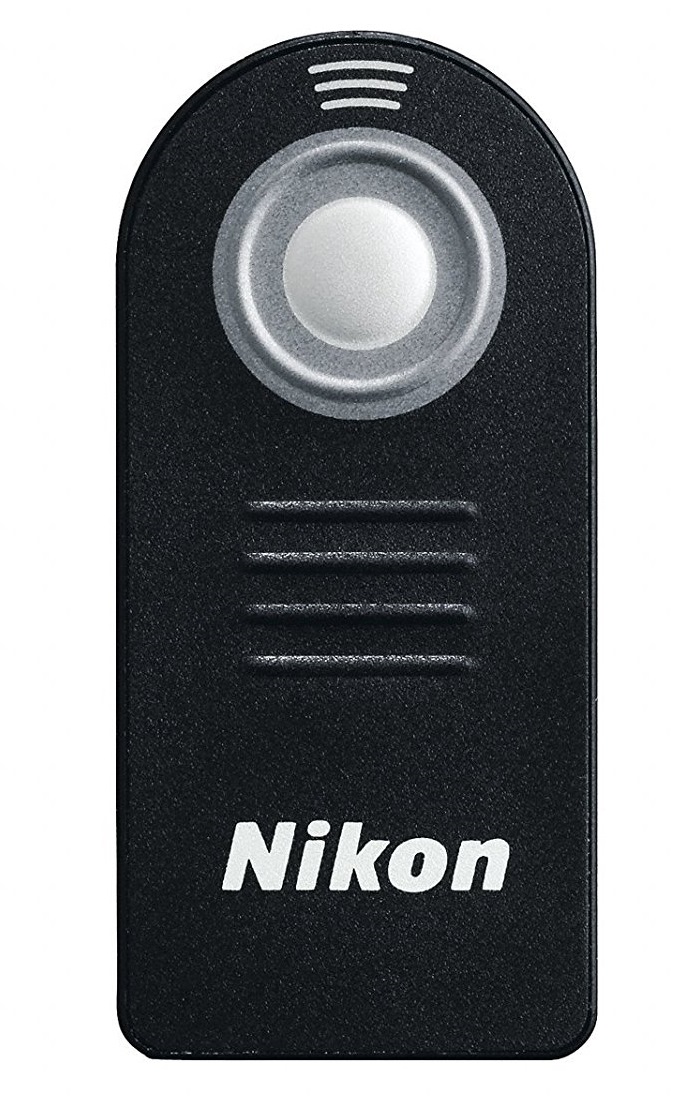 VILTROX JY-120-C1 wireless remote shutter – about $20
Neewer Universal IR Wireless Shutter – about $10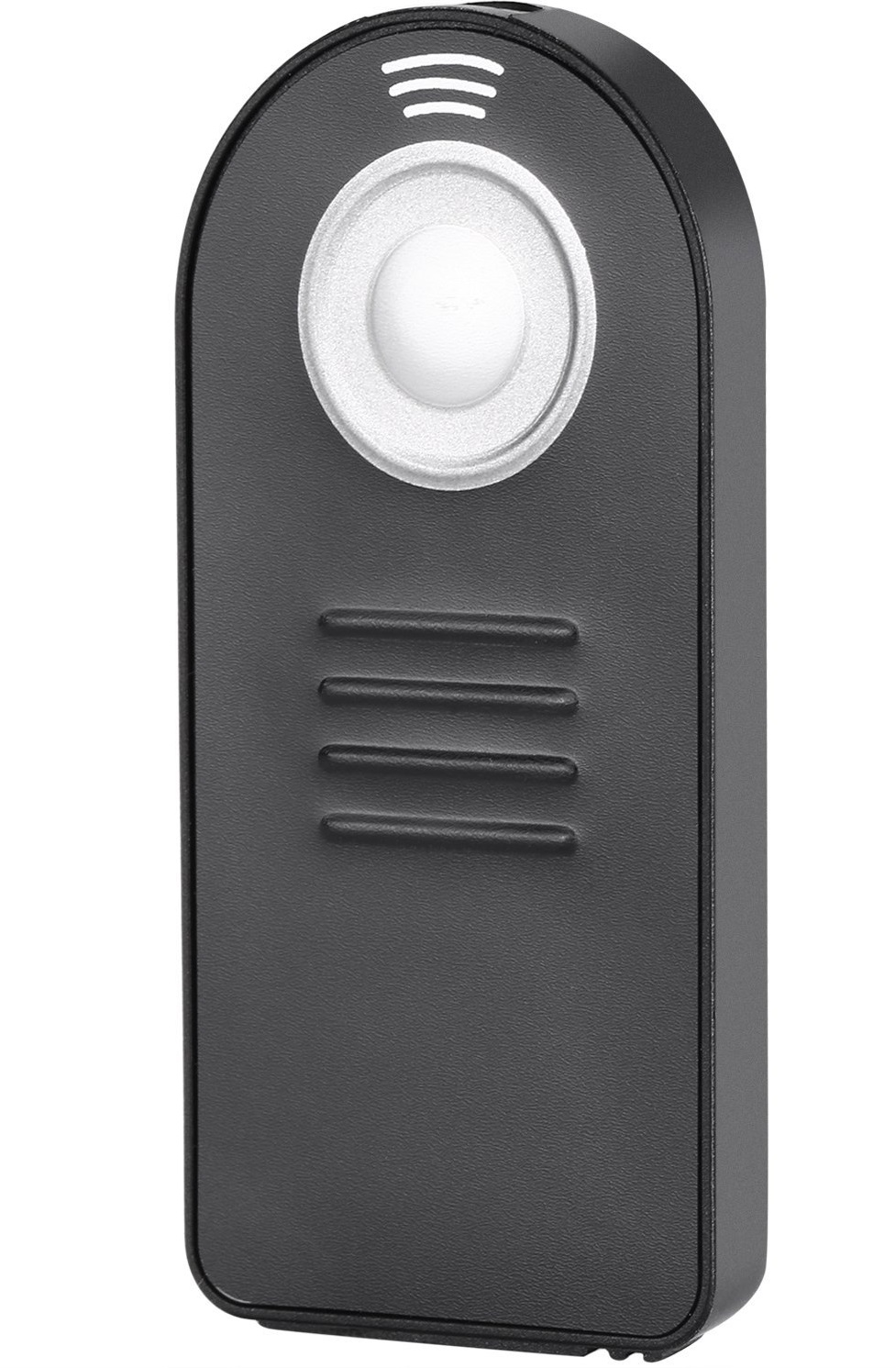 Twilight photography tips and techniques
Settings on a camera
If you are going to do twilight photos, then it's time to learn how to work in manual technique. Unfortunately, sometimes even the best cameras for night photography experience difficulties when focusing on an object, and sometimes the luminous light makes finding the object really impossible.
In the case you practice twilight portrait photography or shoot something that is nearby, I recommend you using an additional light. It will give the necessary effect of selecting an object. Also, don't forget to switch to manual focus. The most successful option for a shooting is the Aperture and the Shutter priority mode.
How to take low light photos without a flash?
How to take pictures in the dark with iPhone?
Many people are familiar with the problem of blurry and substandard photos taken on iPhone during the night. Indeed, to shoot when there are no bright light sources is very difficult, but you can cope with this even with the iPhone. Here are some tips for night photography using only your smartphone.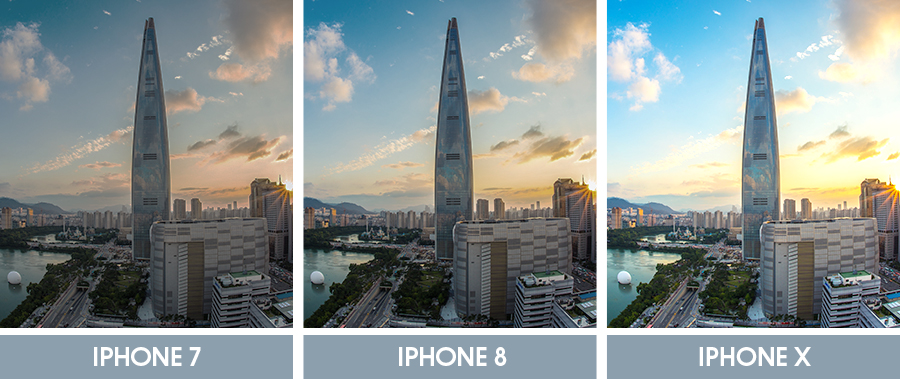 Stay steady
Tripod is the best device for making the clearest pictures without blurring. But even there is no tripod with you, you can use any improvised equipment to put your phone on them. You can use walls, fences, benches in order to stabilize your phone and get quality twilight photography.
Reduce Exposure levels
One of the most important aspects when shooting at sunset is the exposure. The fact is that this parameter is responsible for the brightness and color of the received photography.
The most crucial secret is to arrange the exposure that way so you can see the bright details of the photo without any obstacles.
Look for places with minimal lighting
The fact is that the iPhone is not so professional equipment to shoot in complete darkness. In fact, not all professional cameras will be able to cope with this task, special instruments are needed for night shooting. Find a small light source and make great photos on iPhone. Street lights or illumination of buildings are perfect for night portrait photography.
Say no to grainy photos
Unfortunately, the grain or noise is a problem that occurs when shooting in low light conditions. In order to avoid noise in your photos, try changing the exposure. Additional applications such as NightCap Pro can help.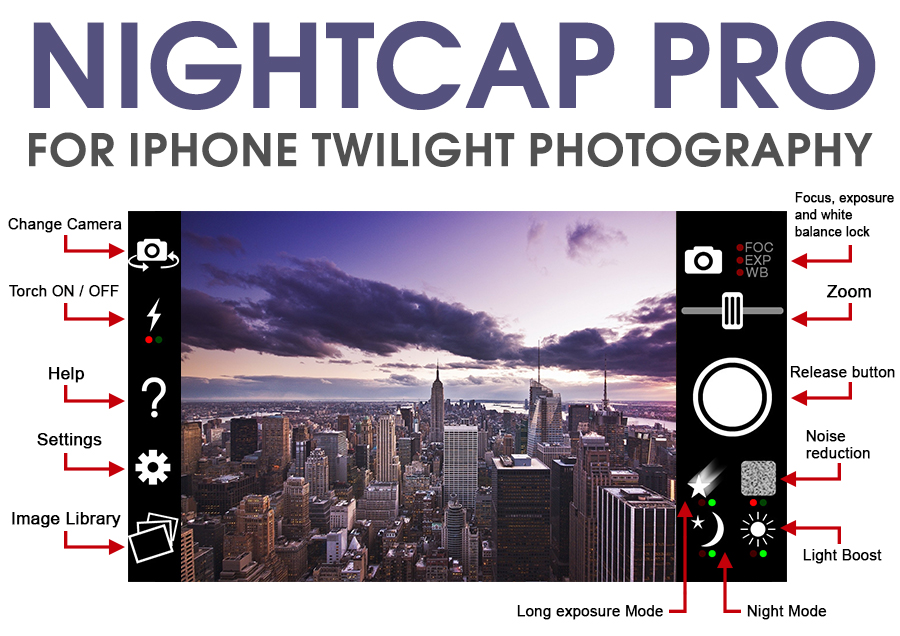 Use Long Exposure
If someone tells you that you cannot use Long Exposure on your iPhone, it's not true. There are a number of special apps that take a few shots, and then smoothly combine them together to achieve the perfect effect, which can only be given by a professional camera set on a slow shutter speed.
Twilight photography ideas
There are a lot of different places where you can hold a twilight photo shoot, but places are not all that you need to do. As soon as the sun begins to go beyond the horizon, take your camera and try to use at least one of these ideas.
Idea 1: Constant Light with Bokeh
Many people ask how to take low light photos without a flash? My answer is to use LED light, because this is an excellent alternative to night portraits with speedlight to illuminate the areas in the photo and receive eye-catching Bokeh. The only thing you need to know when using this kind of light is that it doesn't give the whole body illumination, it only highlights small areas. For example, a person or a piece of a figure. In addition, keep in mind that sometimes you cannot find the necessary power source for connection.
Idea 2: Backflash (Silhouette)
You don't even need the skills in night portrait photography with flash. Just find a brightly lit place, a beach near the ocean or sea, for example, and take photos of a person or couple in front of this brightly lit place. Just make sure that the necessary camera settings are set to capture enough light from the back source.
Idea 3: Whip Pan
If you are shooting in the city, always make maximum use of all the light that is available from streetlights, additional lighting of highways or streets, illumination of buildings, lighted store shelves and so on. This gives you a variety of options for interesting photos. In order to get a similar effect of neon light portrait photography, simply find a place where the light will be close to the subjects.
Idea 4: Backflash (Inner Warmth)
This way of photography is used not only in portrait photography, but also for beautiful landscape photographs. Its main effect is the creation of illumination, regardless of the source of this illumination. These can be big city lights or the setting sun. The light is diffusive in this case and fills the photo with warm.
Idea 5: Streaks Of Light
Long exposure is one of the easiest night photography techniques. In this way, you can capture the brightest moments of movement. You can simply slow down the Shutter Speed and enjoy what will create the light in your image.
How to edit twilight photography?
Lightroom photo editing tutorials
Photoshop photo editing tutorials
Well, I hope that now you are completely in the field of twilight photography and can overcome any difficulties that may arise in a situation with a lack of light. You can choose a professional area of interest or simply go for a walk at sunset with the camera, in any case, these skills will benefit you.
Do you like the article? Please feel free to share it via your social accounts.
---
Pay attention this photography blog which does not require credit for the pictures and photo post production examples listed here . All photographs used in the article are only copyright to their respectful creators . These shots posted as a big admiration of portfolio and photo retouching talent the experienced rt masters have . If you found the photo on this post that is yours and do not want to be promoted on our website , please do not hesitate to write us via online chat on your right and it will be quickly deleted .
---
Rate the article!
The article's rating:
---
You comments or questions are welcome; please share your opinion on the topic.
Use Facebook:
Use Disqus: