Best Lens For Real Estate Photography
I've been working in the US real estate photography business for a long time and wasted more than $30,000 for buying different lenses. Finally, I've found the only and best lens for real estate photography, which any property photographer should have.
Each lens has its own personality pretty much. If you're going to buy one that right for you, there are so many to choose from Canon, Sony, Nikon, Toshiba, etc. Below you will find many lenses being reviewed according to their price, brand, and characteristics with photo examples.
---
Contents:
---
How to choose the real estate photography lens?
When purchasing this type of real estate photography equipment, you need to take two things into consideration: focal length range and aperture.
Aperture. It controls the amount of light passing through the lens and affects the depth of field within a photo. Aperture sizes are measured by f-stops. For example, a high f-stop like f-16 means that the shutter opening is small, and a low f-stop like f/1.8 means that it is wide open. All real estate photography tips say: the smaller the number the more shallow the depth of field is. Low aperture is rarely used in property photography unless you want to highlight a particular subject in the room or the lighting conditions are poor. The higher the maximum aperture of a lens the more expensive it is. What f-stop to use for real estate photography depends upon many factors, but normally f/5.6 and above is the best choice.
Focal Length. It is the field of view for a particular camera lens, represented in millimeters (mm). The shorter it is, the wider the angle of view is. Some amateur photographers rush to buy ultra-wide lenses to raise their real estate photography rates, but shooting too wide can actually distort your photos and stretch the edges of your shot. For the bulk of property photos, lenses in the range of 20-25mm are what most of the professionals tend to use. Choosing the wrong focal length may drastically affect your background.
Types of real estate photography lenses
Best wide angle lens camera for real estate photography
Wide angle lens under 25 mm is a must when you shoot property photos. It will let you fit the entire room into the shot with no distortions. Make sure not to go below 12mm if you do not want any distortion.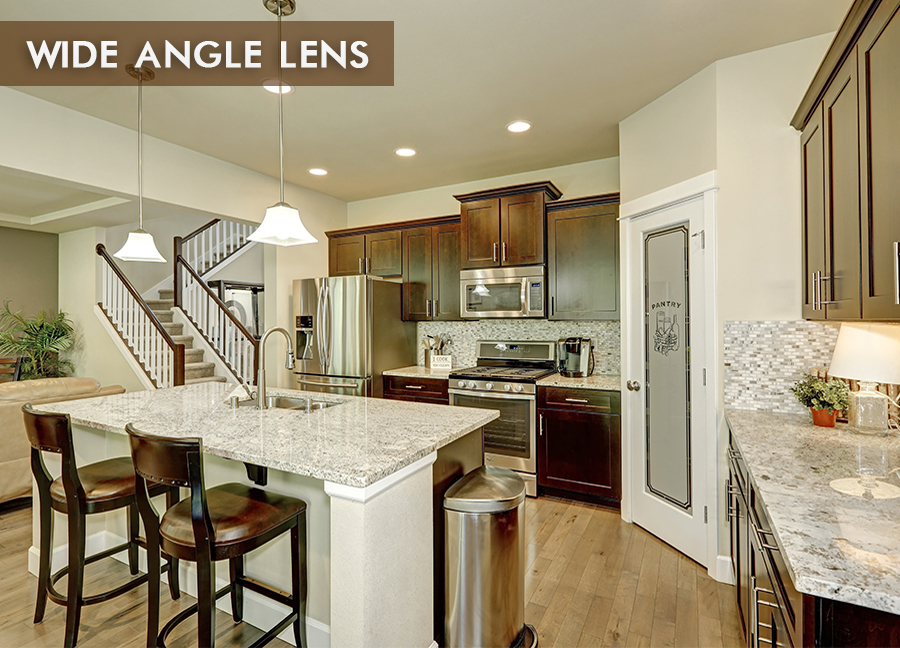 Full frame wide-angle lens in business real estate photography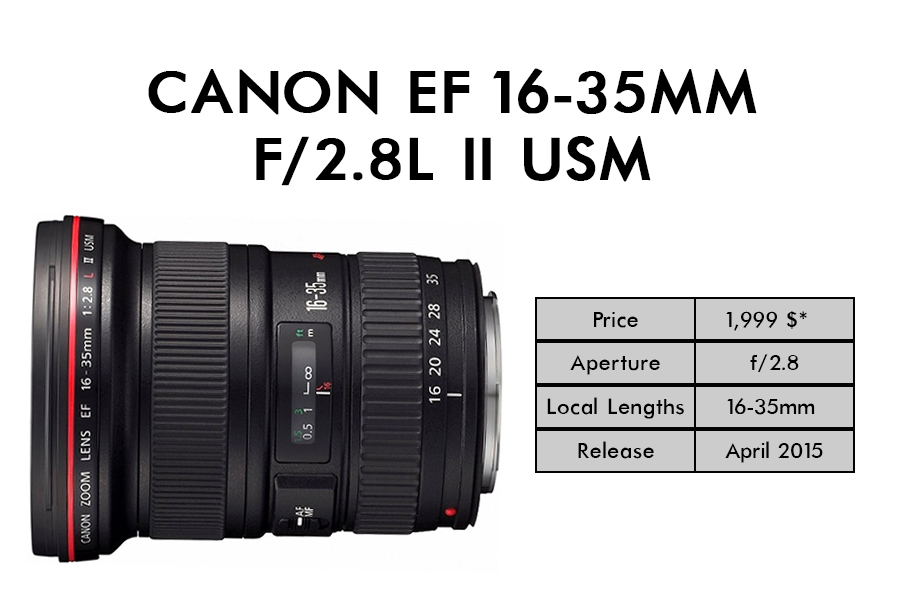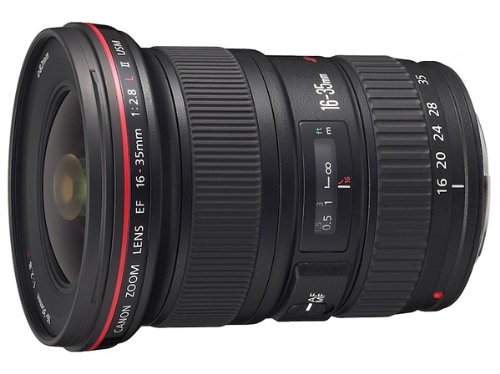 This lens is indispensable in photography for real estate. It is a high-end ultra zoom wide angle lens for real estate Canon. The model has a powerful zoom, and also provides exceptional sharpness of the edges of the image. The maximum f/4 aperture enables you to shoot under a variety of lighting conditions. Besides, this model is designed for shooting in all weather conditions and is protected from dust and moisture. Another huge benefit is that it's compatible with Canon full frame as well APS-C sensor cameras.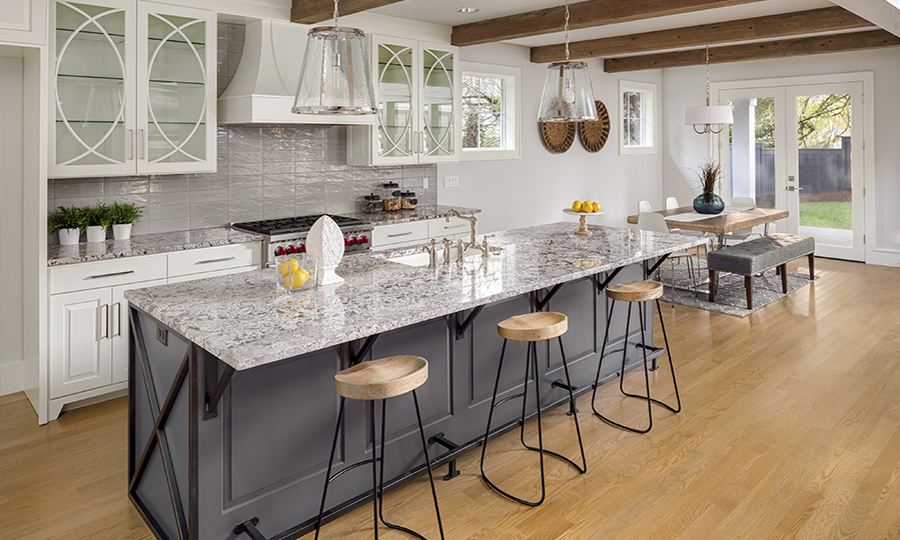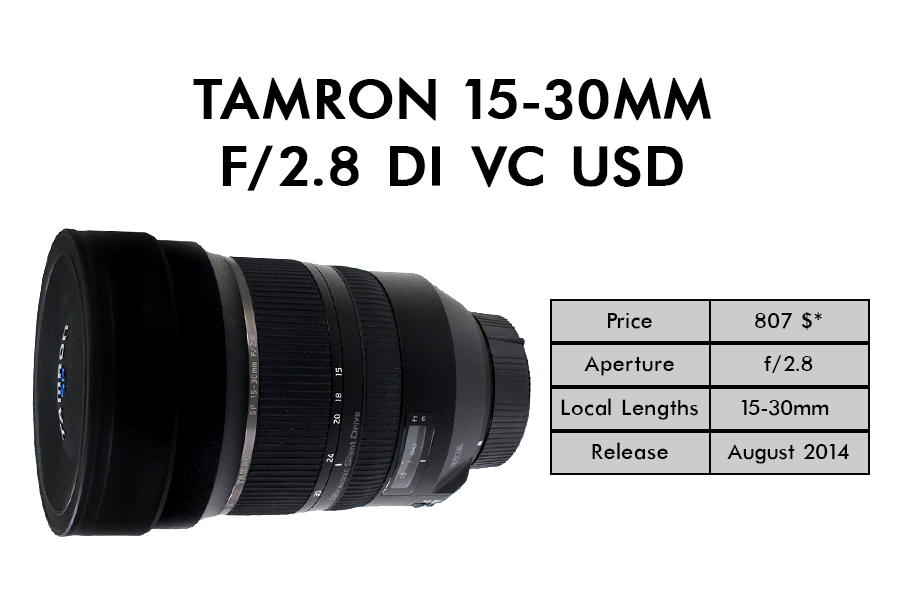 This high-end lens has a decent focal range. Thanks to its impressive performance and a constant aperture of f/2.8 over the entire zoom range, this lens is excellent for taking pictures in low light conditions for low real estate photography pricing. Low Dispersion elements effectively eliminate geometric distortions, such as chromatic aberrations.

This model is the world's first wide-angle lens equipped with VR Image Stabilization. This best lens for real estate photography Nikon model has the focal length of 16-35 mm and an f/4 aperture within the whole zoom range. Its Nano Crystal Coating gets rid of flare. You can override focus manually which is a great feature for property photography. Thanks to an excellent combination of price and features, this versatile lens will be an excellent choice for real estate photographers with a limited budget.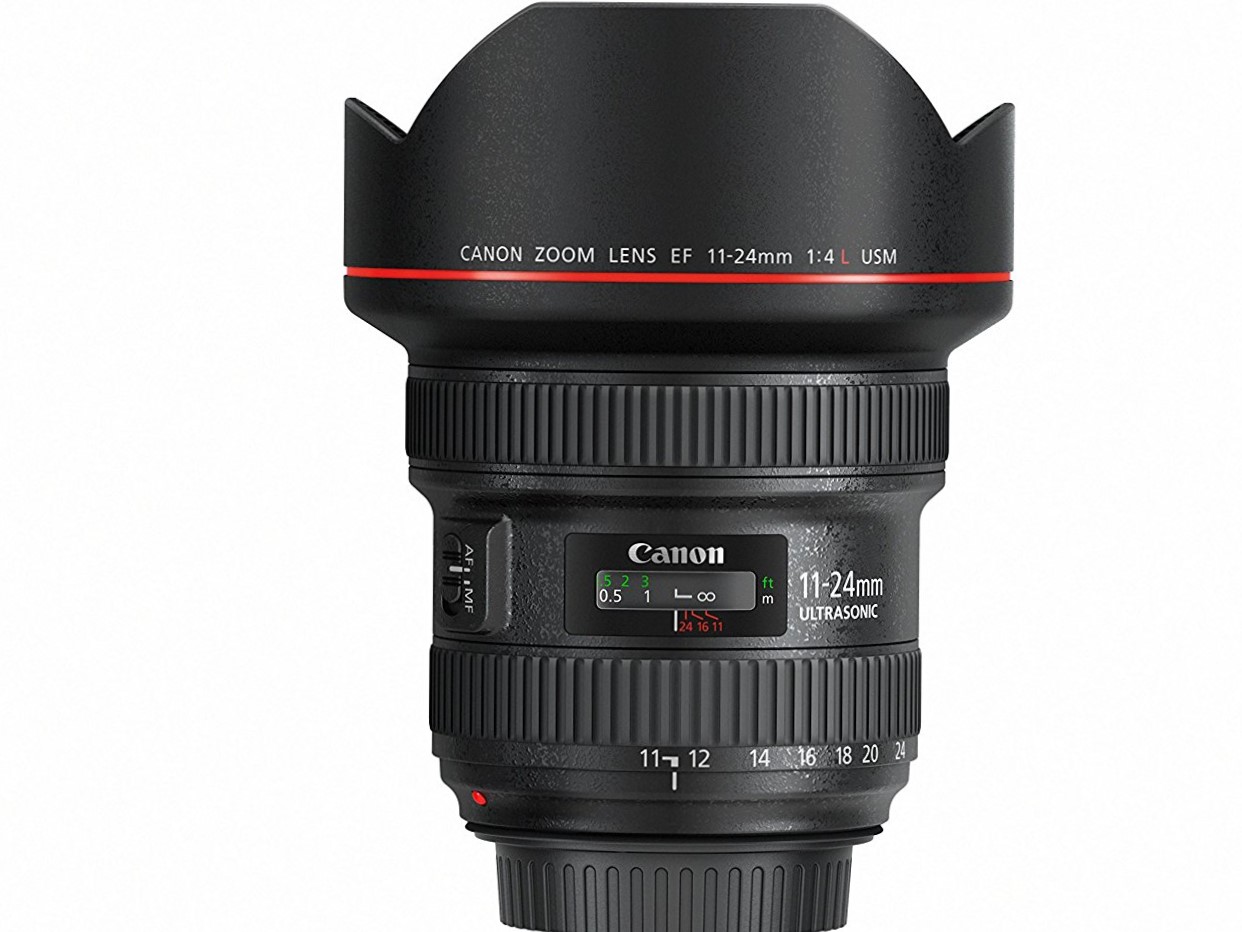 This ultra-wide lens is going to come in handy in rooms with little space. Constant f/4 maximum aperture offers consistent performance. The improved lens coating prevents the formation of flares. The autofocus is very fast and almost silent with manual focus override function. With this model you will capture architectural images with minimal distortion. How much do real estate photographers charge with this expensive lens? Much enough, and it is worth its money. This model has an advanced optical design. UD and Super UD high-quality elements deliver exceptional sharpness within the whole range. As for the high price of the lens, it is quite justified its level of performance.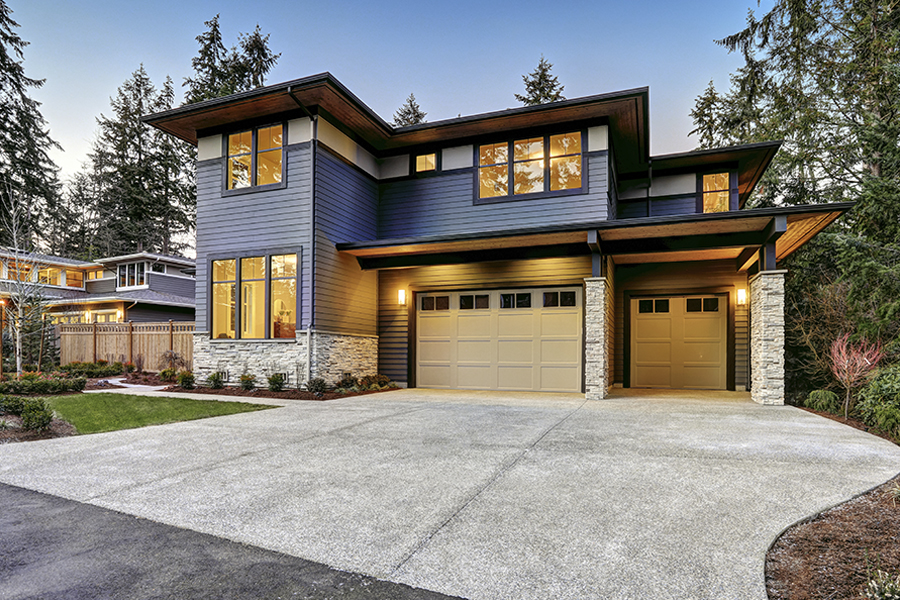 APS-C – the best wide angle lens for real estate photography

This wide angle camera for real estate is an EFS lens, so it will not work with Canon's expensive full frame cameras. One of the key selling points of this lens is its low price. A huge field of view is super useful when you are shooting in tight spaces. One of the slight letdowns of this camera is that it has a relatively narrow maximum aperture of f/4.5 at 10mm, and it darkens to f/5.6 as you zoom in. The zoom range is also a bit limited, but that's made up for by its nice build quality. Optically it's quite average in some ways, but it's also incredibly sharp, which is the main thing for real estate. The optical problems can be sorted out in camera or editing, but no software can replace the lack of details.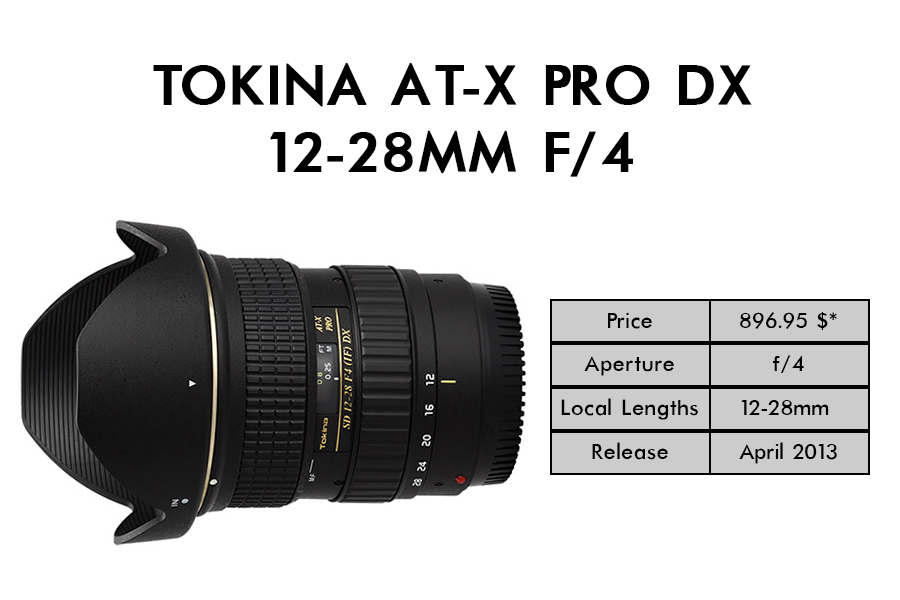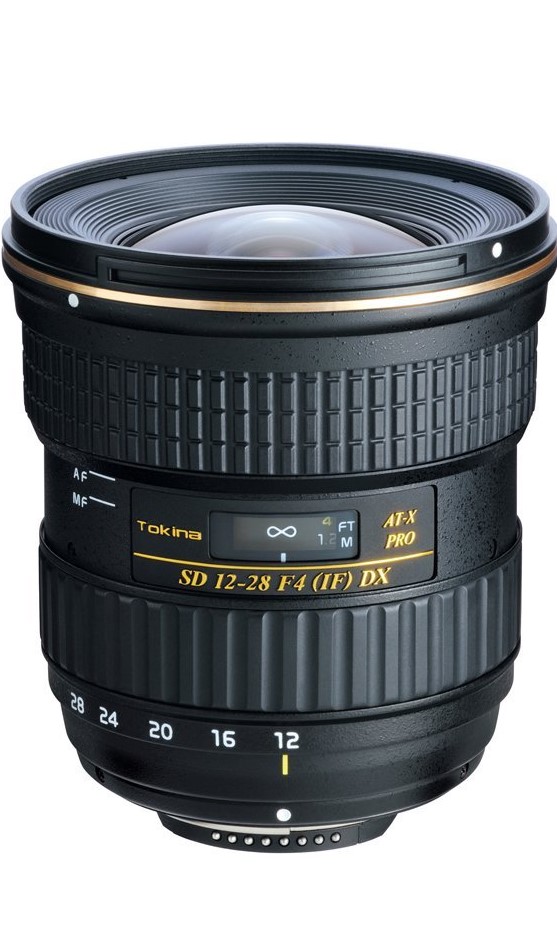 This wide angle camera for real estate Canon is best suited for this genre and it's a safe bet. It concedes to Canon and Nikon lenses with no aspects. This best Canon lens for interior photography goes out as wide as 12mm and has a pretty good zoom range. The cost is affordable, if we compare it to the prices of competitors. The photo quality is excellent and the sharpness is consistent. It has everything that such lens needs.

It's got even better picture quality than most f/1.8 prime lenses, which can't even zoom! Professionals and amateurs in this sphere alike will love this lens, because the interface is friendly, and you absolutely don't need to attend real estate photography classes to understand how it works. It's an extremely efficient and practical model, that you can incorporate into a variety of property shoots. Such value for a fraction of the price is really rare.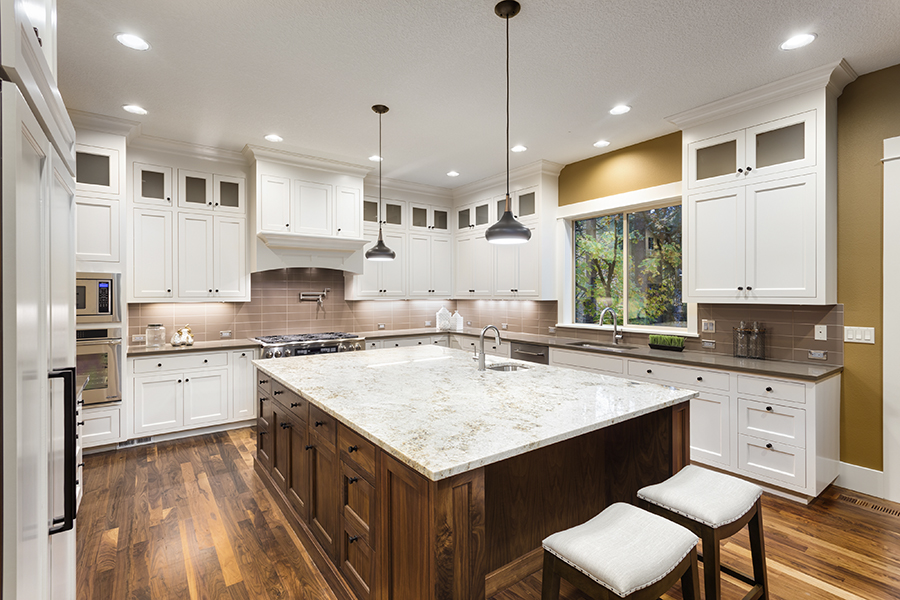 This best lens for real estate photography crop sensor is relatively sharp and the combination of f/2.8 aperture and 14mm focal length makes it the best affordable lens for property shootings. The optical abilities of the product are a bit limited, but if you are just starting out and trying to find out how to become a real estate photographer, this is the most optimal choice for your first lens.
Tilt-shift lens for photography for real estate
The most important features are being able to alter the perspective and expand the angle of view. Tilt-shift lenses help you obtain straight vertical lines in your images, solving the problem of convergence that wide-angle cameras usually have. By controlling the angle of a lens, you can fit the entire building or big room into your shot, without any distortion.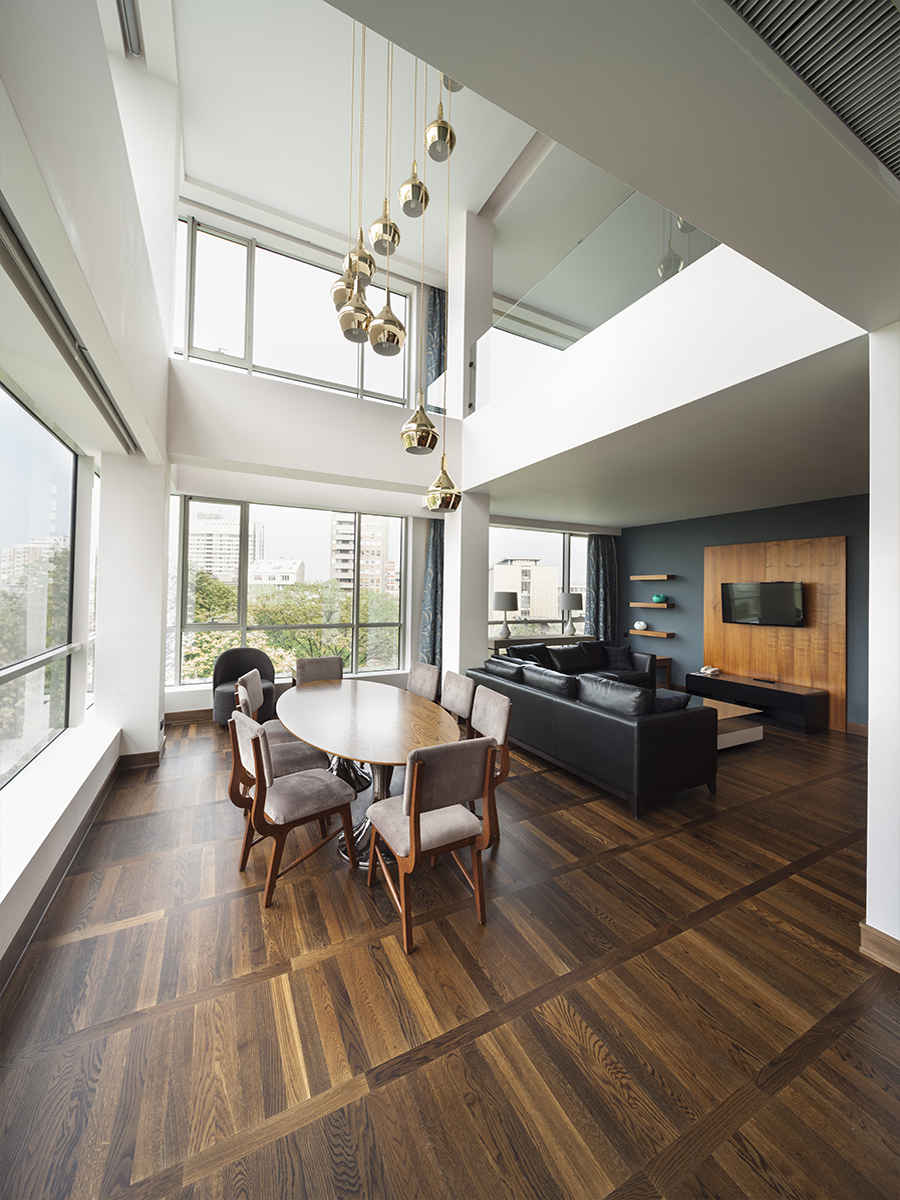 Full frame Tilt-shift lens for photography for real estate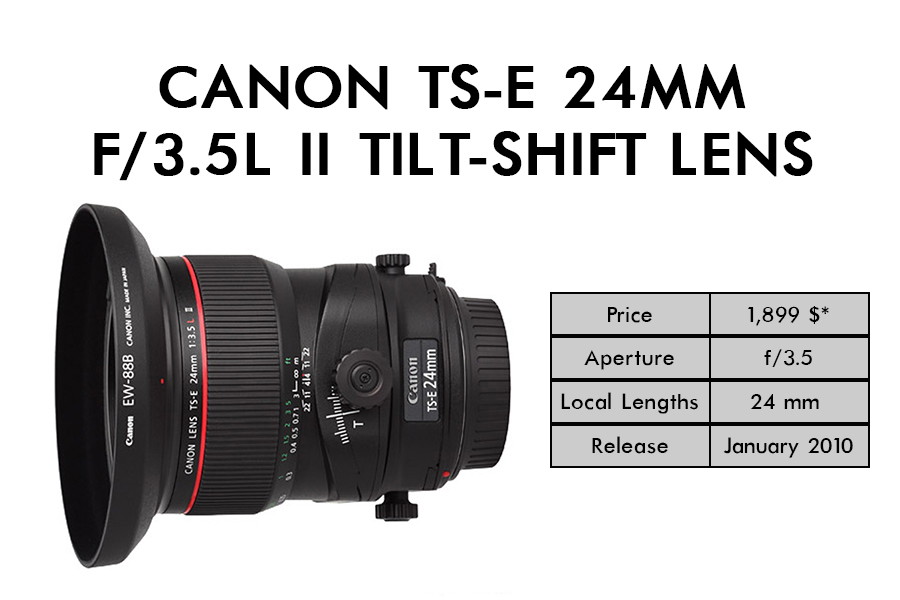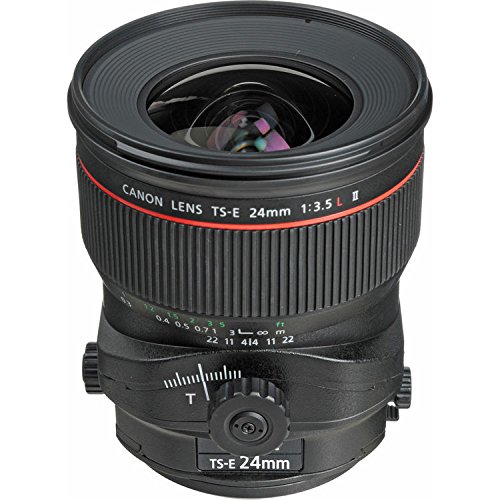 This model is an incredibly sharp tilt-shift lens. It's quite expensive, but for any architectural or real estate photographer it's definitely worth the investment. The main advantage is that this model has a larger image circle coverage, in comparison with previous versions. To understand how to take real estate photos with this lens may be difficult, but once you do, you will never go back to another lens. It offers a multitude of creative options, but you have to be careful adjusting the angles.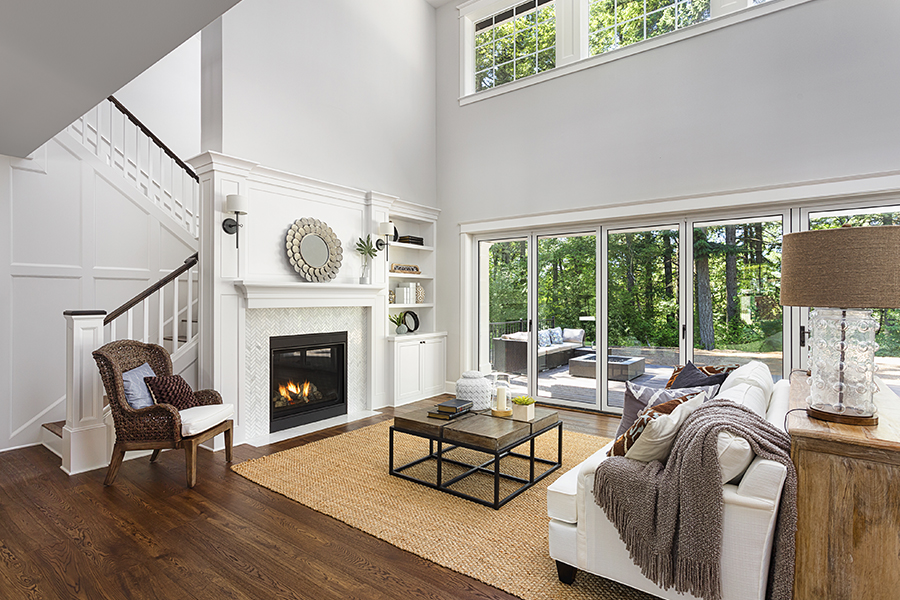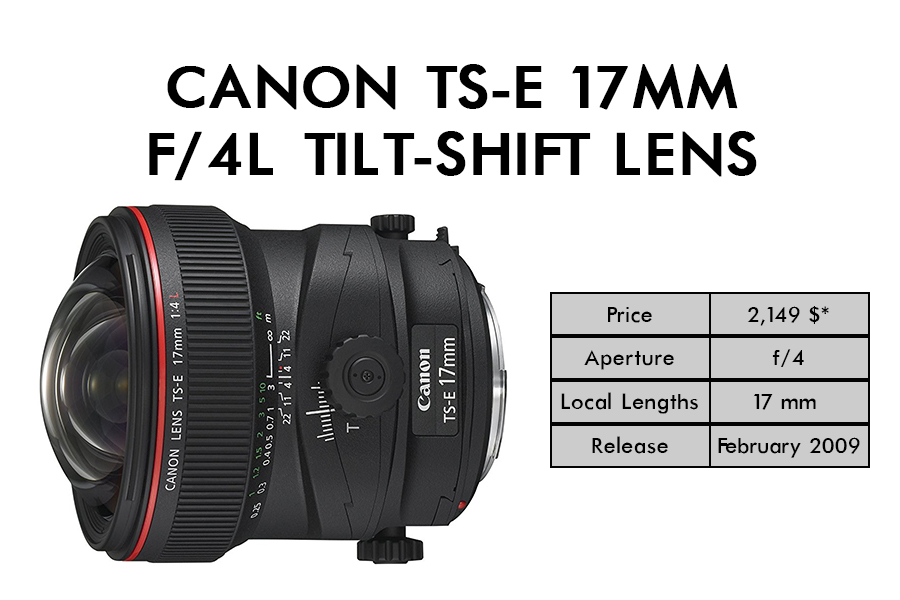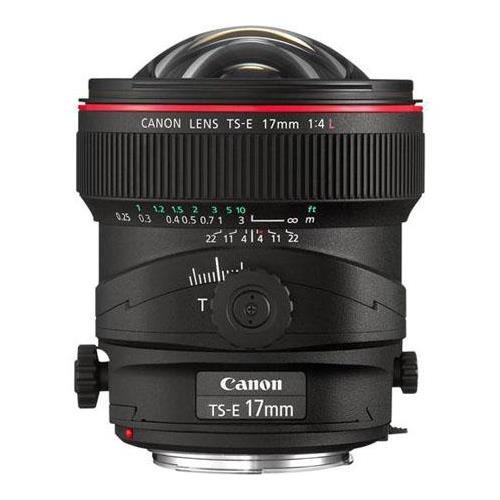 This model is not used as often as the previously mentioned one, but they work very well in tandem, and can raise your real estate photography business income by making incredible shots. If you are serious about real estate photography, I would suggest buying and using both of them, depending on the situation. The features of these models complement each other. When you are cornered in a small room 24mm camera will not be wide enough and that's, where this 17mm lens comes in handy. They are very specialized lenses and are great to make sure that you have the control of perspective.
The best lens for interior real estate photography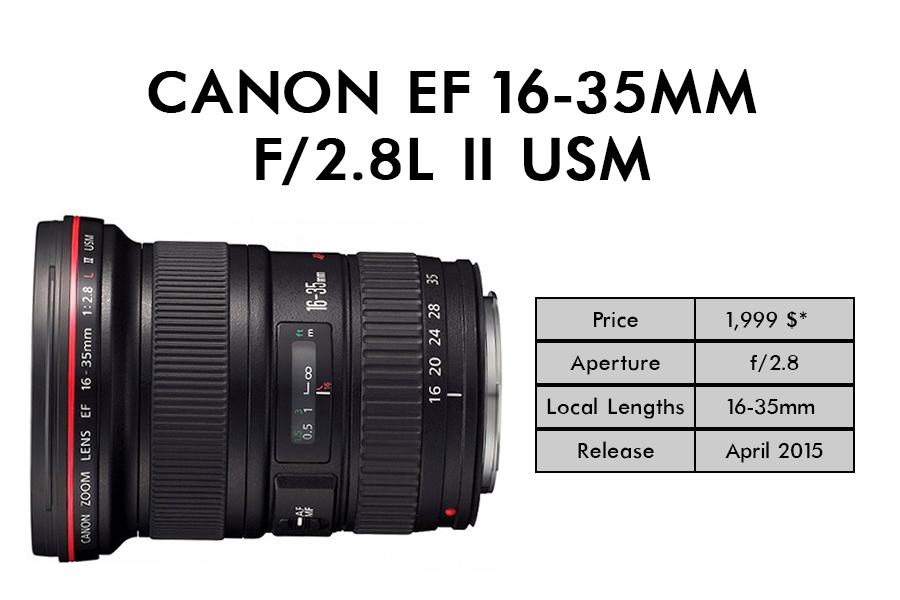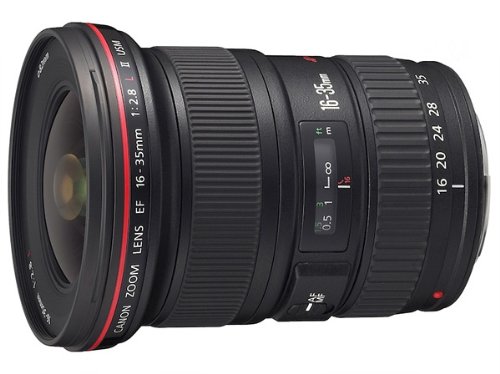 This is definitely the best lens for real estate photography 2017. This model gives markedly better image quality than its predecessor. The price is steep, but it definitely corresponds to the quality. Modern coating technologies, 3 high-precision aspherical lens elements and 2 Ultra Low Dispersion glass elements that it features, minimize barrel distortion and aberration, that are common problems for wide-angle lenses. The images come out sharp and bright not only in the center but also at the corners. This model manages to capture space, without any misrepresentation. Its another advantage is zoom ring: it's really smooth with a minimal amount of resistance.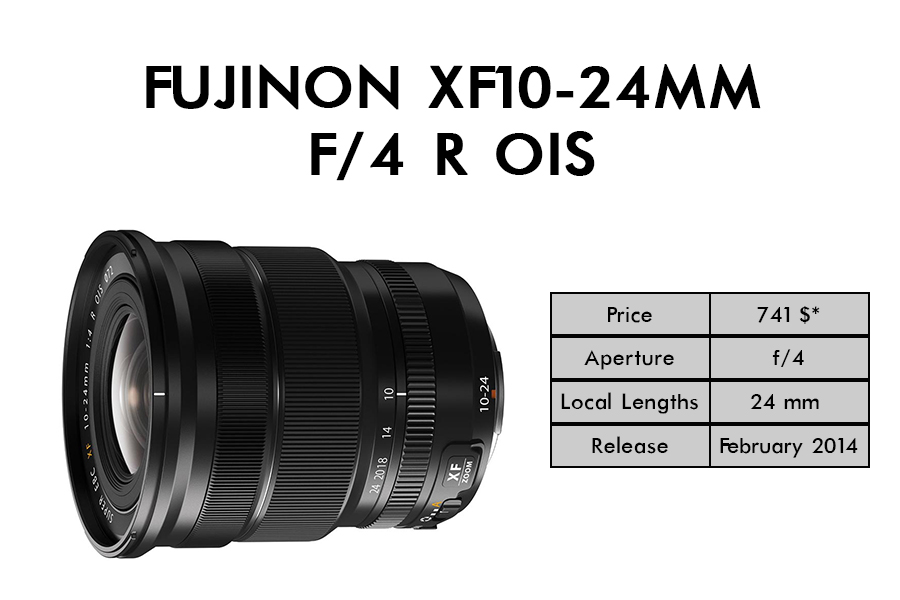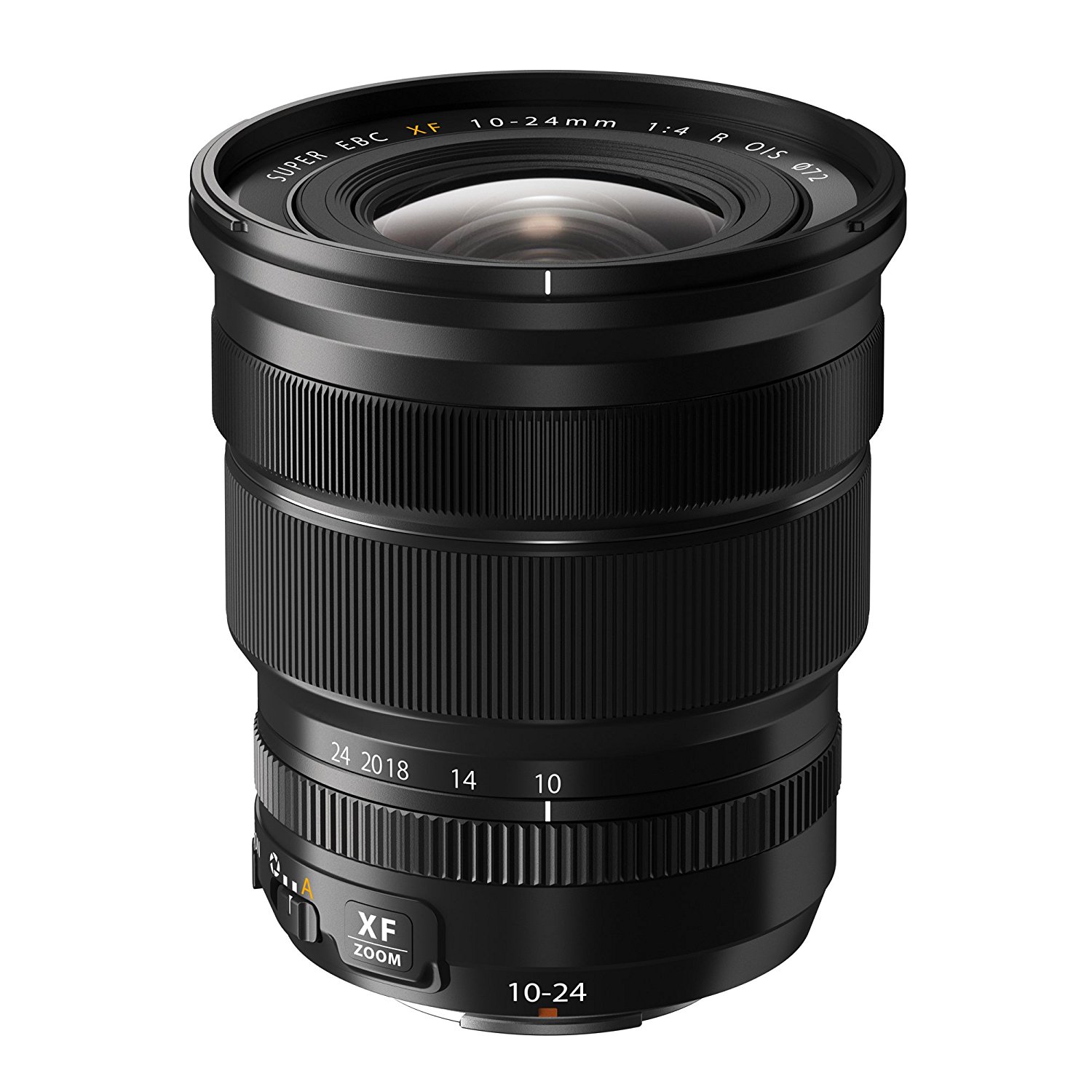 This is another great real estate photography lens. This is surely the best one available in Fuji's lineup. Like all the Fuji gear, this is a well-built lens. It's tightly assembled and everything operates smoothly. One of the greatest benefits of this lens is that you can use filters, which are not typical for wide-angle lenses. It's difficult for amateur photographers to accurately estimate how wide the focal length should be for interior shots. When shooting interior you can go as wide as 10 mm on this lens. Such focal length will prevent line distortion and is the best lens for interior photography. As a result, you will get images that are sharp within the entire range with little or no distortion at all.
The best Lenses for Exterior photography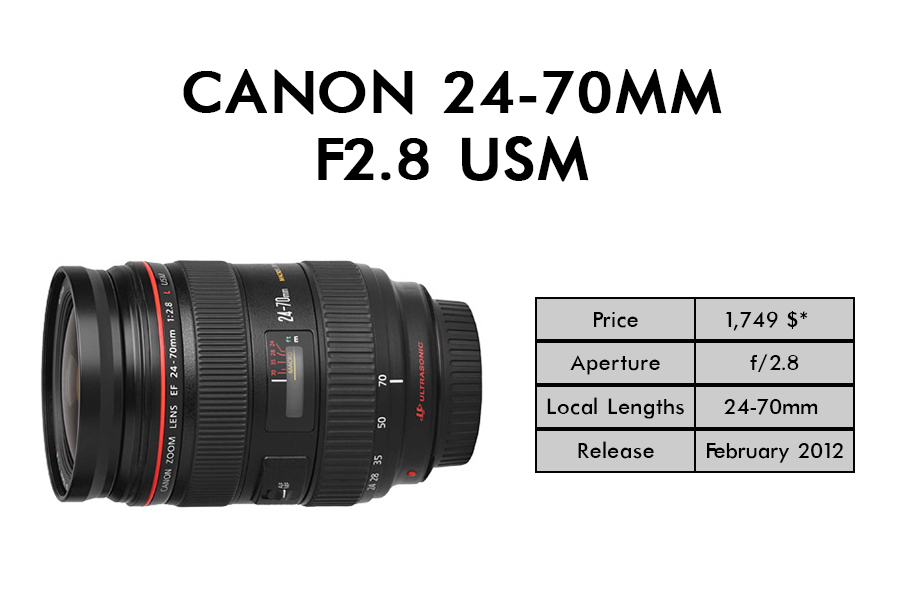 The lens's zoom range of 24 to 70mm is ideal for all kinds of real estate shots outdoors. F/2.8 maximum aperture lets in a lot of light, giving you snappy shutter speed and opening up low-light photography. The lens itself is pretty hefty, weighing about a kilogram. It is also weather sealed with a gasket around the metal lens mount. This lens has full-time manual focus. The auto focus is very quiet, fast and precise. Canon 24-70mm f/2.8 USM is a good wide angle lens for real estate Canon built just as you'd expect for this class of equipment. Just what any professional shooter in real estate photography business could need.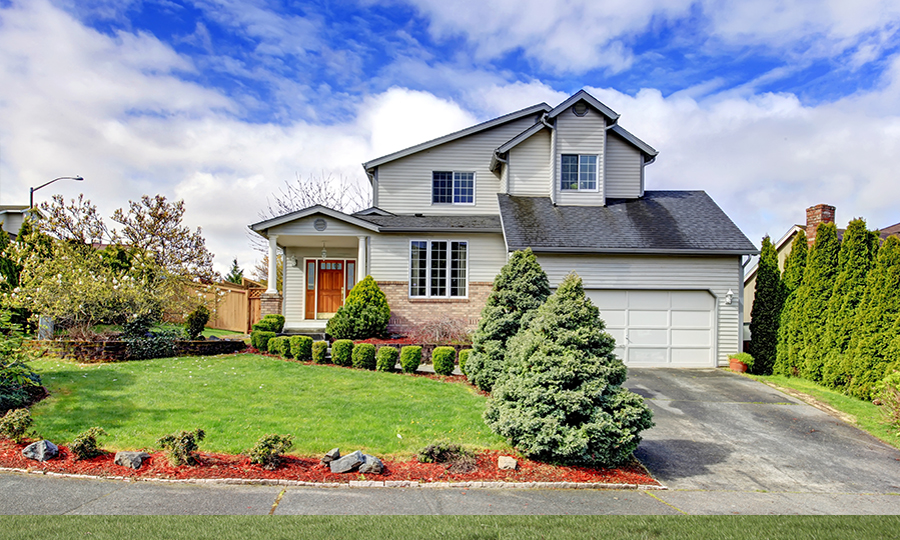 If you are looking for the main lens for exterior photography, the Sigma 20mm is a great option. It's one of the best 20mm lenses. If you are looking for real estate photographer jobs and making a portfolio, this lens will be a good assistance for you. It has a very wide aperture of f/1.4, which is going to give you really great photos in limited lighting situations. This lens has a precise autofocus and is perfect for capturing open areas and external rooms (such as verandas). It allows you to get wide shots, but at the same time not make it look like you were taking them shooting with a fisheye lens.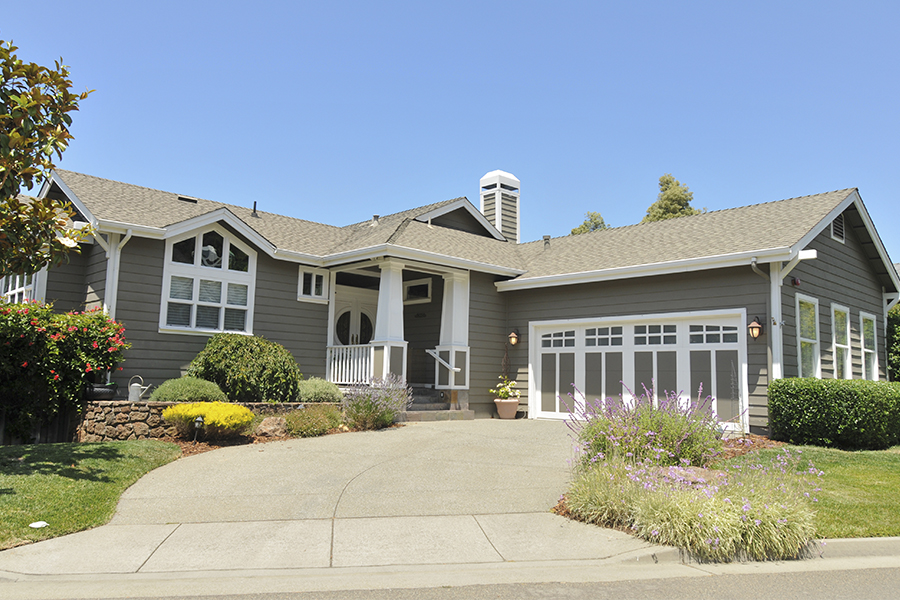 Affordable real estate photography lenses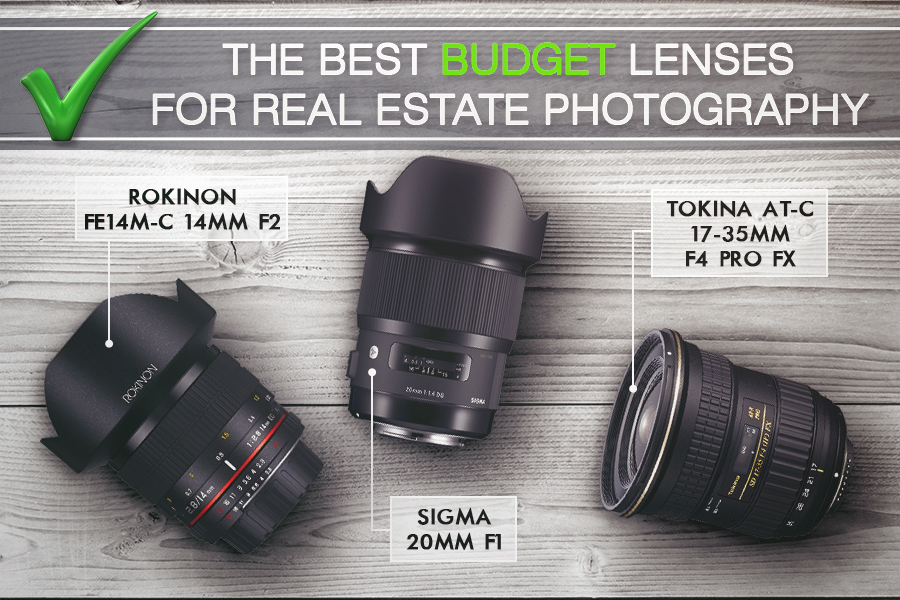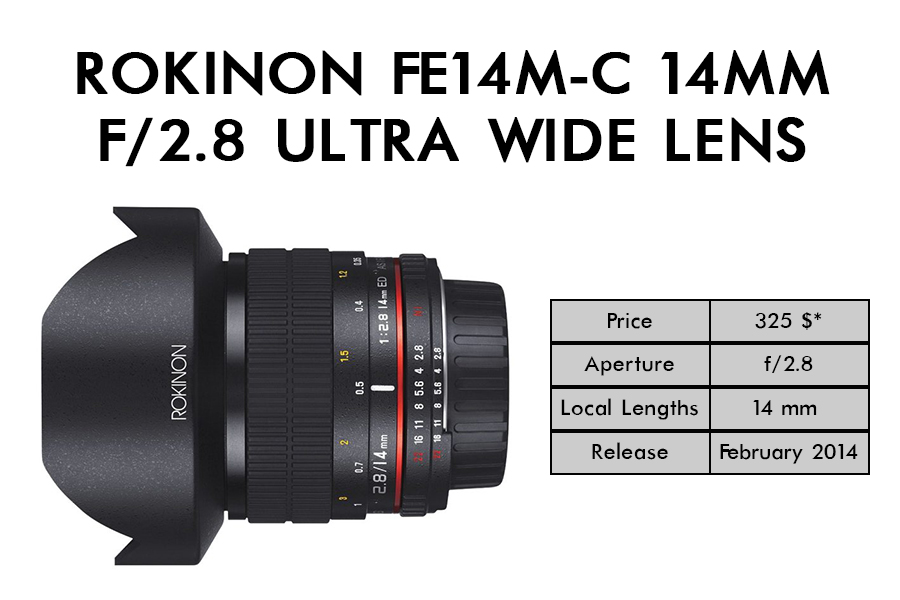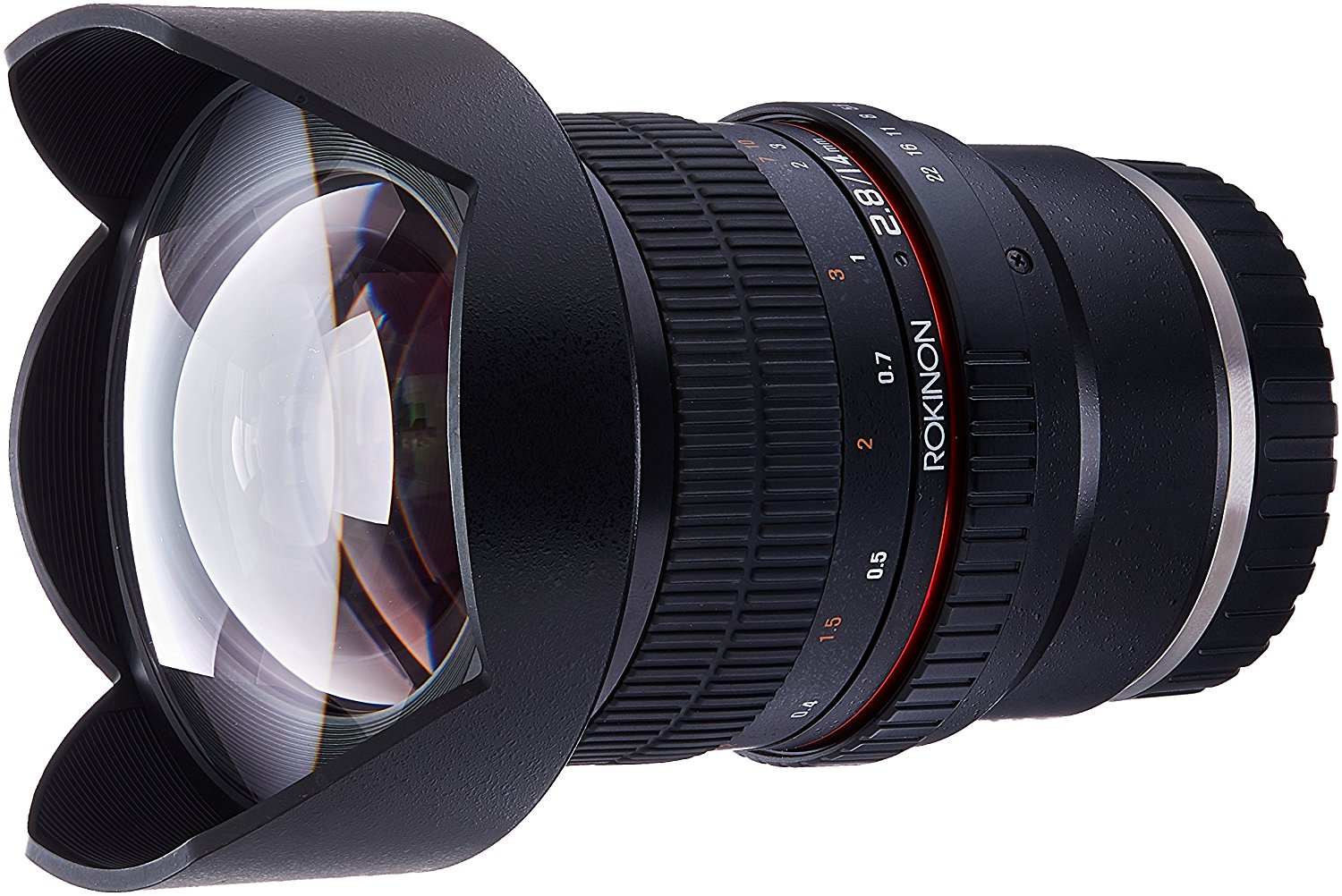 Making your real estate photography business plan, don't forget to mention this lens in your equipment list. This is the best budget lens for this photography genre. If you are doing small to medium sized houses, this is the best option for you. Its focal length is 14 mm and it can have a constant aperture of f/2.8. There is some distortion, but it's not extreme at all. If you are running a current version of Lightroom with current lens correction profiles - it can take the distortion away in a single click. This model has manual focus and even manual aperture. It's going to speed up not only your editing workflow but also the shooting process. It will work beautifully on a full frame camera.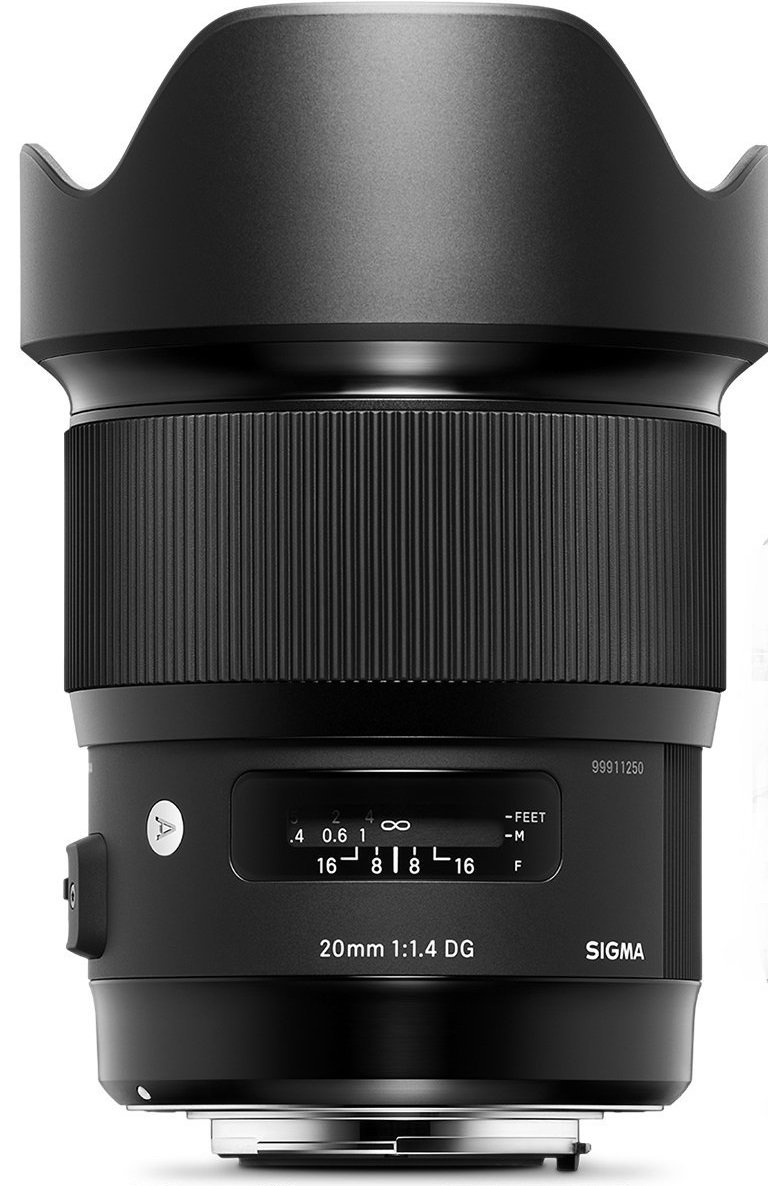 We have already recommended this camera in the exterior photography section. Sigma 20mm f/1.4 ART DG HSM is your best bet for shooting property. The focal range of 20-24mm is the most used for real estate projects.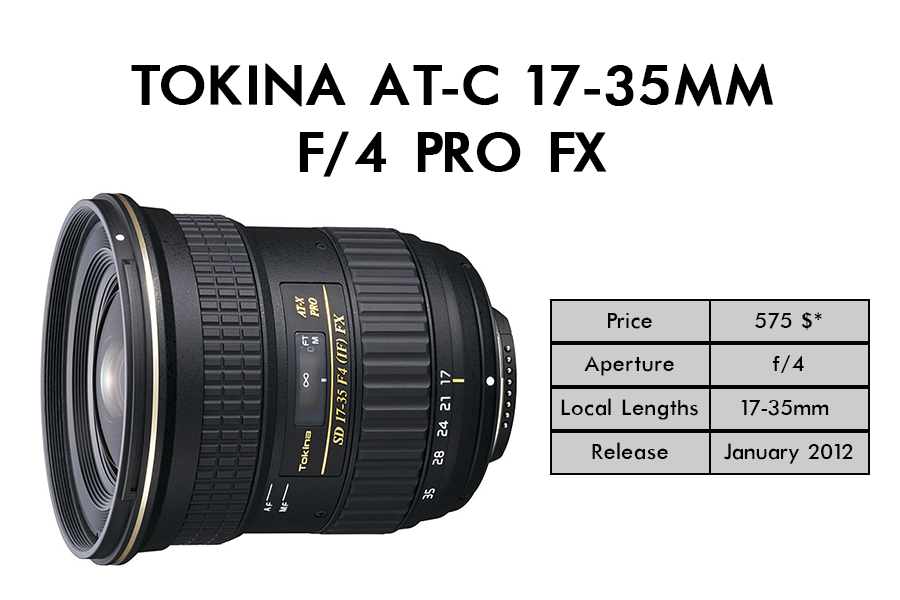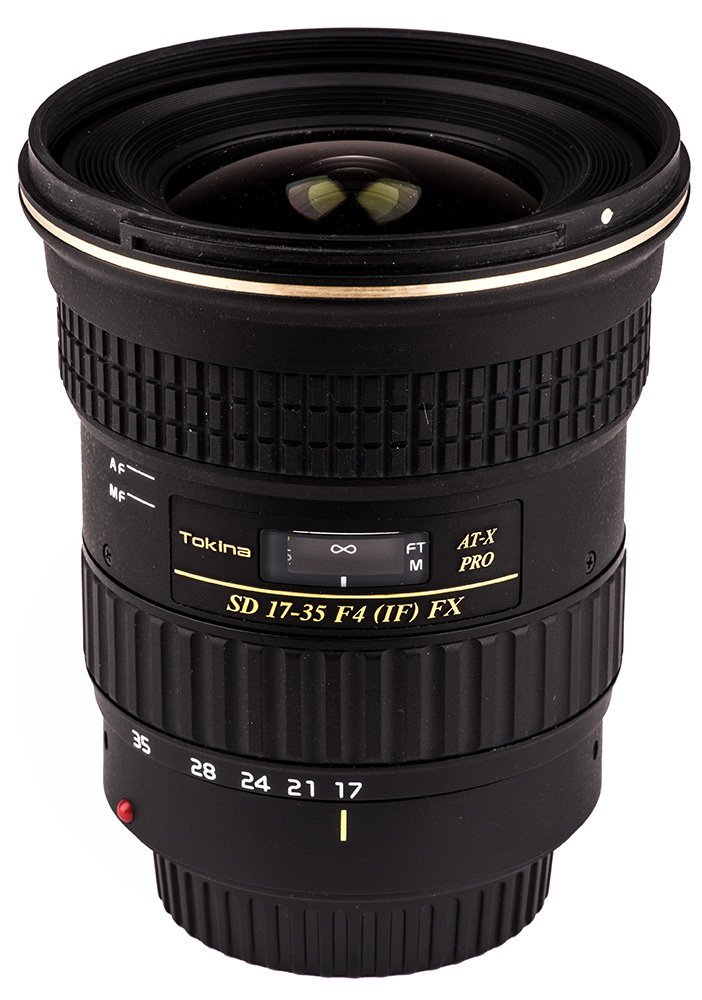 Forget about all real estate photography tips & tricks about camera settings. This is the sharpest wide-angle lens you can own for $500, and make brilliant shots only having this lens. Tokina AT-C 17-35mm f/4 Pro FX is extremely versatile. The widest angle of 103.9 is available at a focal length of 17 mm, which is great to capture a wide area and fit the entire room into the frame. The constant f/4 aperture is available throughout its zoom range, which allows shooting even in conditions with limited lighting. It's compatible with both Nikon and Canon cameras.
Expensive real estate photography lenses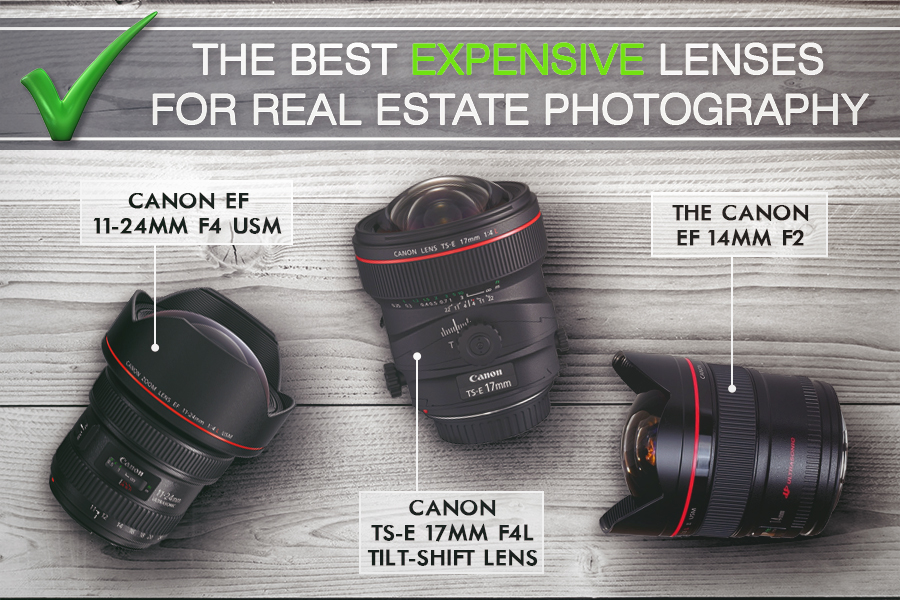 The EF 14mm f/2.8L II USM lens with an incredibly wide field of view of 114 allows you to go beyond the perspective of the human eye. Thanks to the improved design, this straight lens is ideal for shooting buildings and interiors.
This lens costs much, but its quality definitely corresponds to the real estate photography rates in the US. The coating ensures accurate color balance. It also prevents glare. Vignetting is noticeably reduced in this model. For optimal image quality, the lens is equipped with aspherical elements that correct spherical aberration, as well as Super UD elements that eliminate chromatic aberration. As a result, we get a clear, high-contrast image without distortion over the entire range.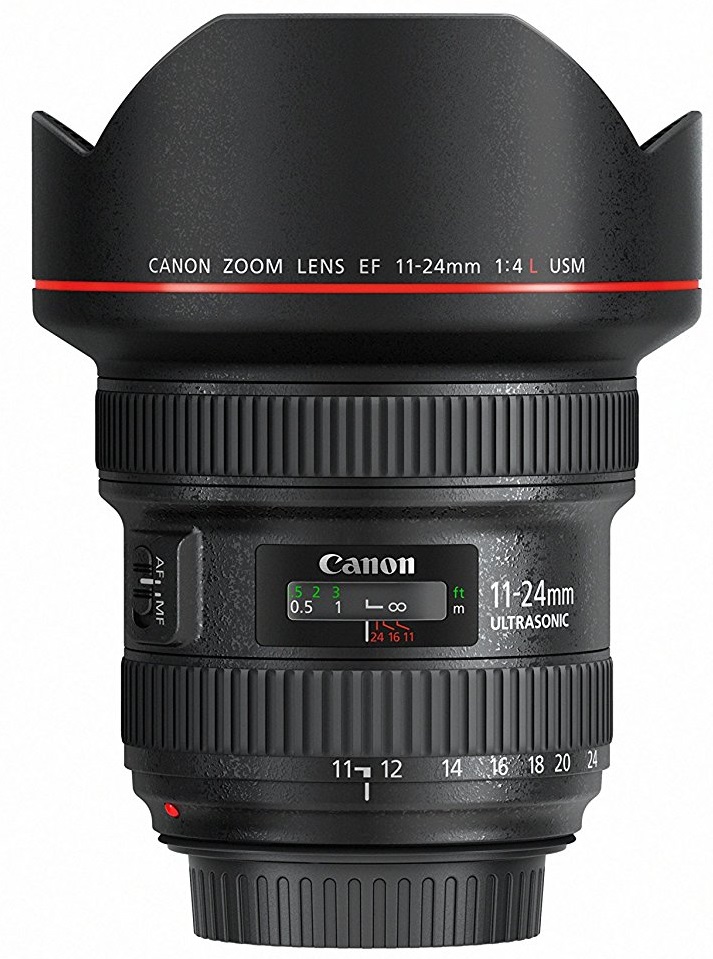 It's a full frame and one of the best lens for interior architectural photography for DSLR cameras. Its focal range starts at 24mm and stretches out to 11mm. It's a versatile piece of kit that is incredibly useful for shooting interior and creating dramatic perspectives of the exterior. The focus ring turns very smoothly and precisely. The model has a weather sealing gasket. In this class of lenses, Canon achieved a record viewing angle of 126 05 '- 84 00' diagonally. This model is highly recommended by famous real estate photography business names and bloggers on YouTube.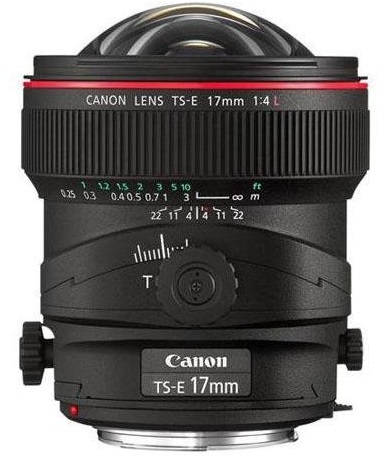 I have mentioned this model before and this is the best option among tilt-shift lenses for real estate. It is quite expensive. This high-end lens provides minimal distortion even at the edges of the image. Canon TS-E 17mm f/4L Tilt-Shift Lens allows ± 6,5 tilt and ± 12 mm shift. Its aspherical elements together with ultra-low dispersion and some real estate photography tips techniques minimize any sorts of aberrations. SWS surface and Super Spectra coating suppress glare and reflections. It has a floating internal focusing mechanism that provides high-quality images across the entire focus range.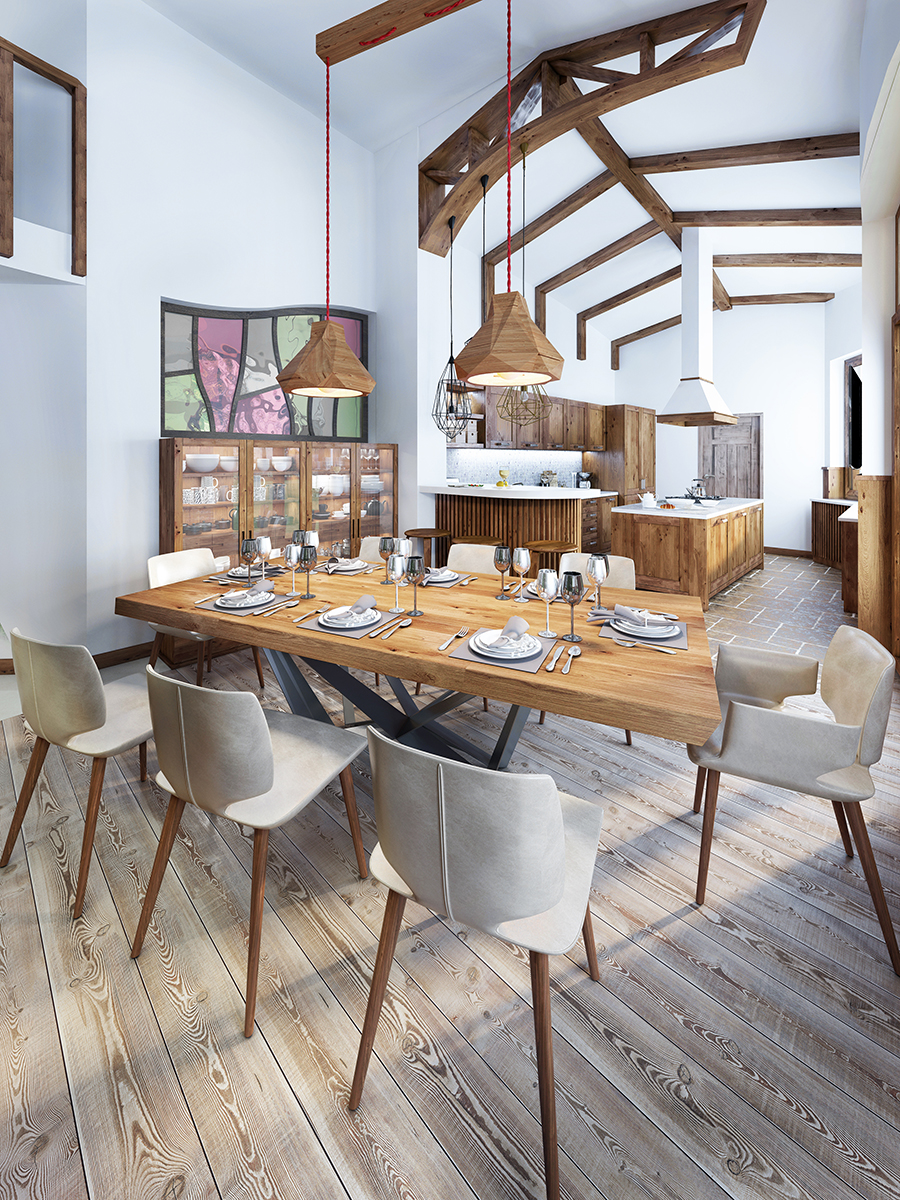 The best brands of lenses in business real estate
Every brand can offer the best wide angle lens camera for real estate. There are literally no brands that are better or worse than others. The only difference is pricing and popularity. So, here's a list of lenses that different brands can offer you for your property photography.
The best lens for real estate photography Nikon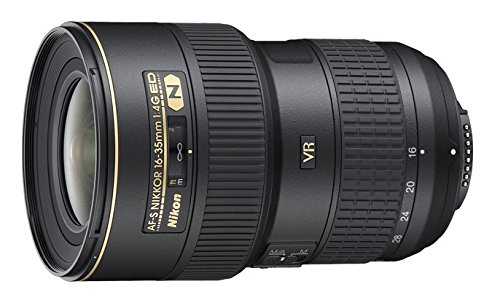 The model has all the systems needed for an uninterrupted workflow. Thanks to its exceptional performance you will be able to constantly get sharp results.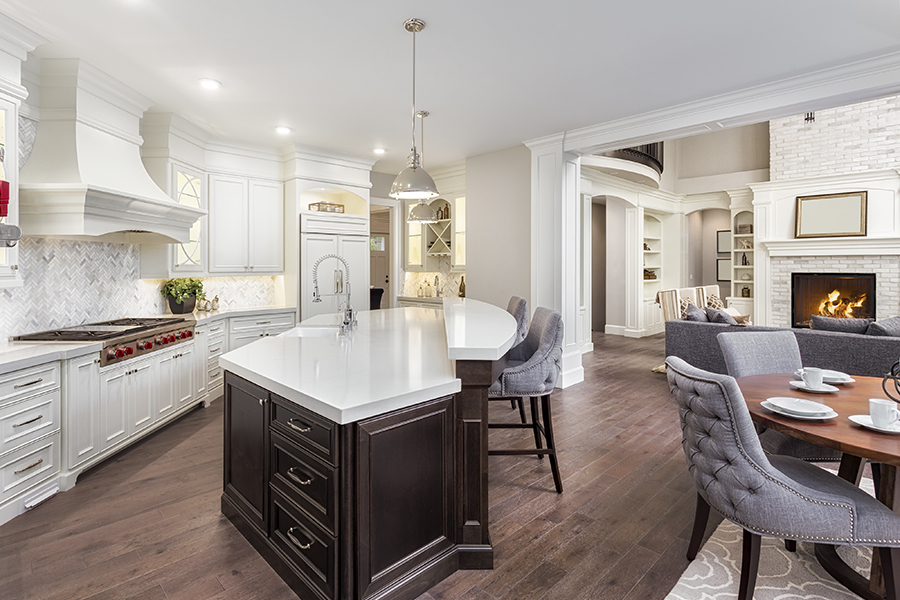 The best lens for real estate photography Canon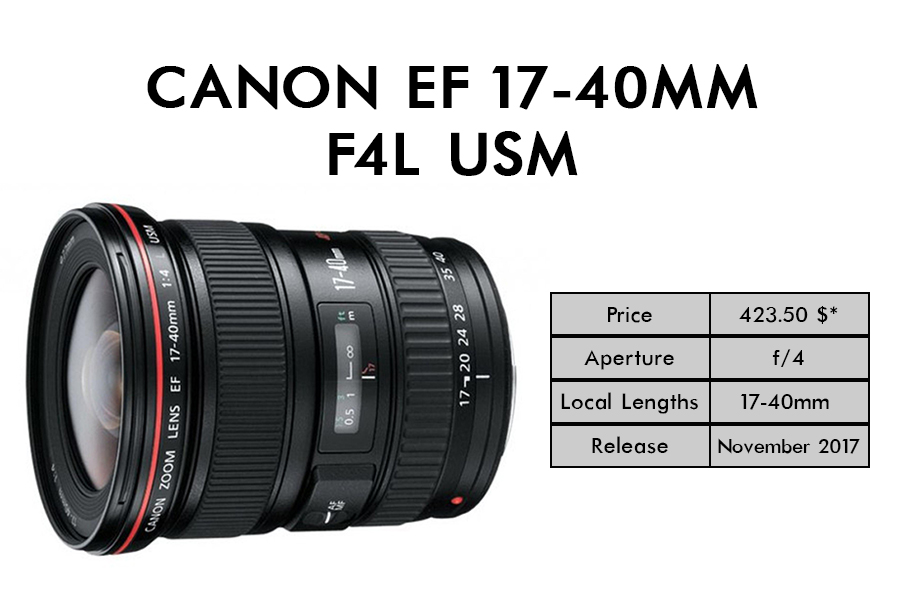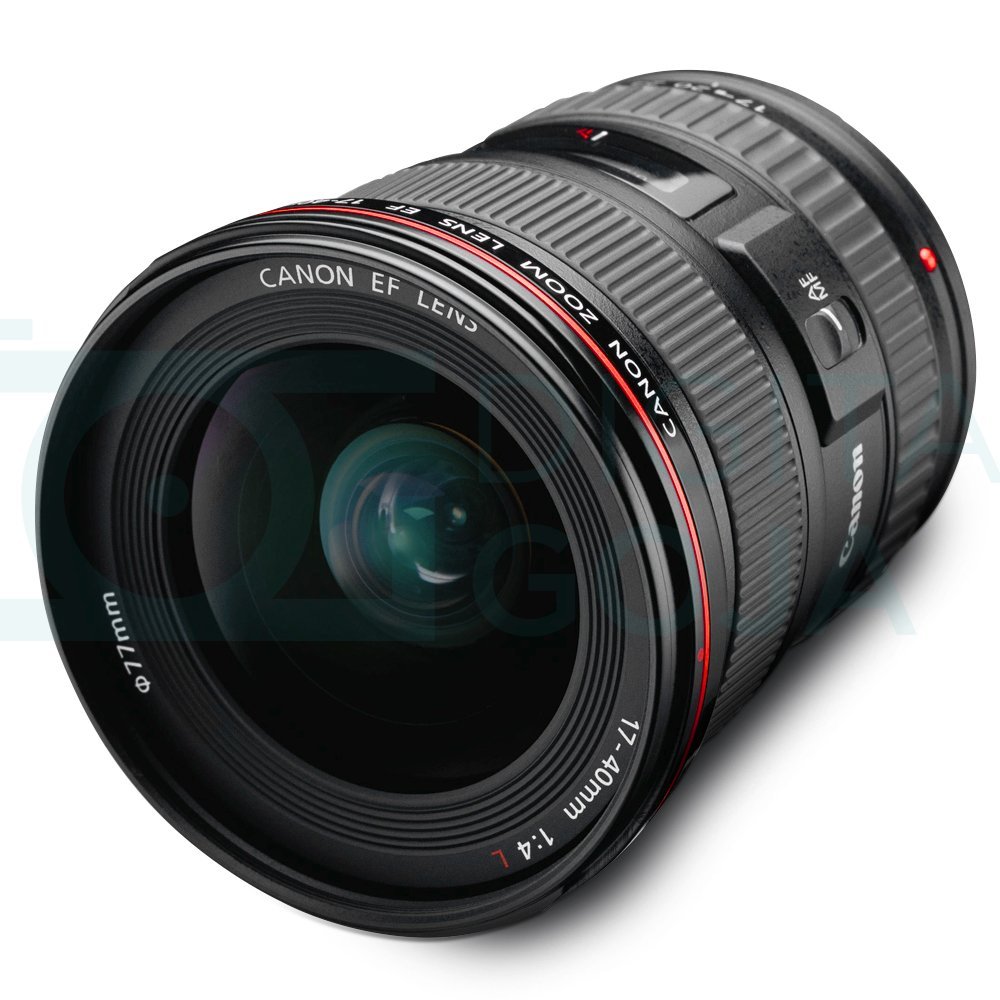 This Canon model is best-suited for real estate photographer jobs. It provides a decent image quality with minimum distortion, is convenient in use and protected from moisture and dust.
Tamron - another best lens for real estate photography crop sensor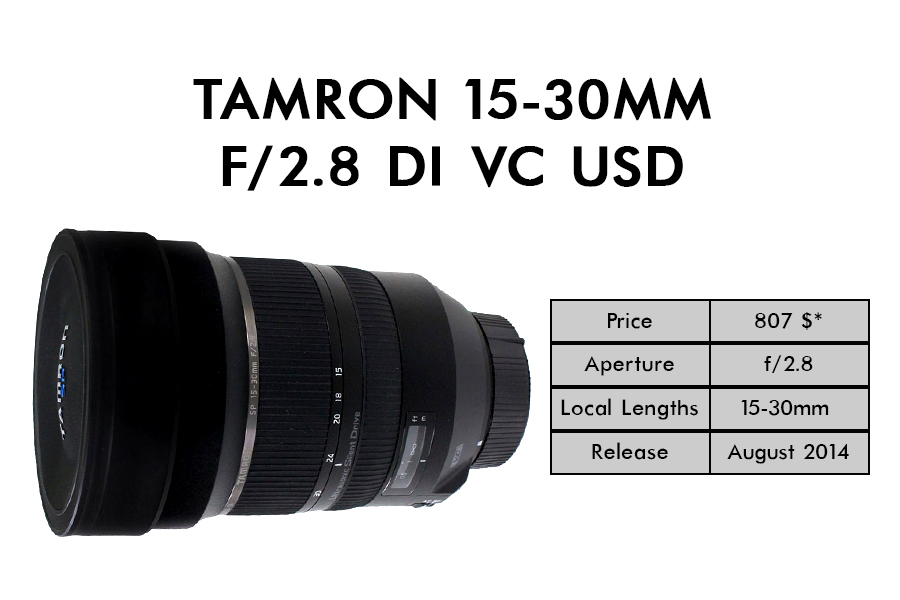 It's a budget, ultra-wide sharp lens. This lens certainly comes highly recommended for property shootings. It's a modern wide-angle solution for demanding users.
Sony best camera lens for real estate photography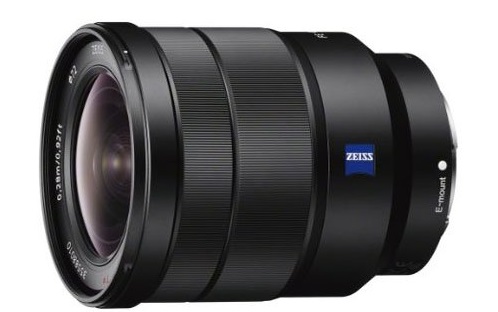 Optical steady shot, smooth zoom, 16-35mm range, constant f/4 aperture and weather-resistant construction make for an incredible combination. This lens has received incredible reviews since it launched. Together with the best flash for real estate photography makes the best twilight photos of the buildings.
Sigma fits well with any best camera for realtors 2015-2018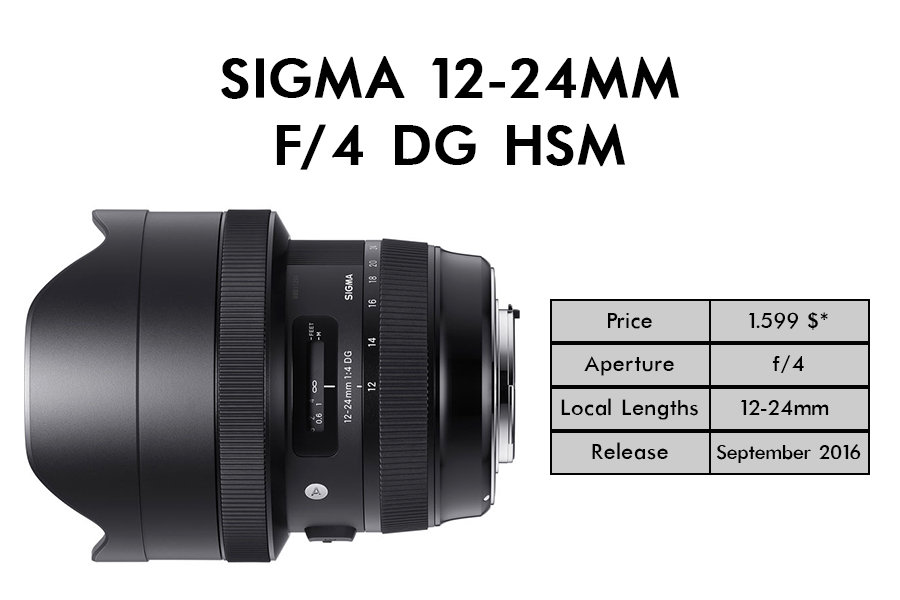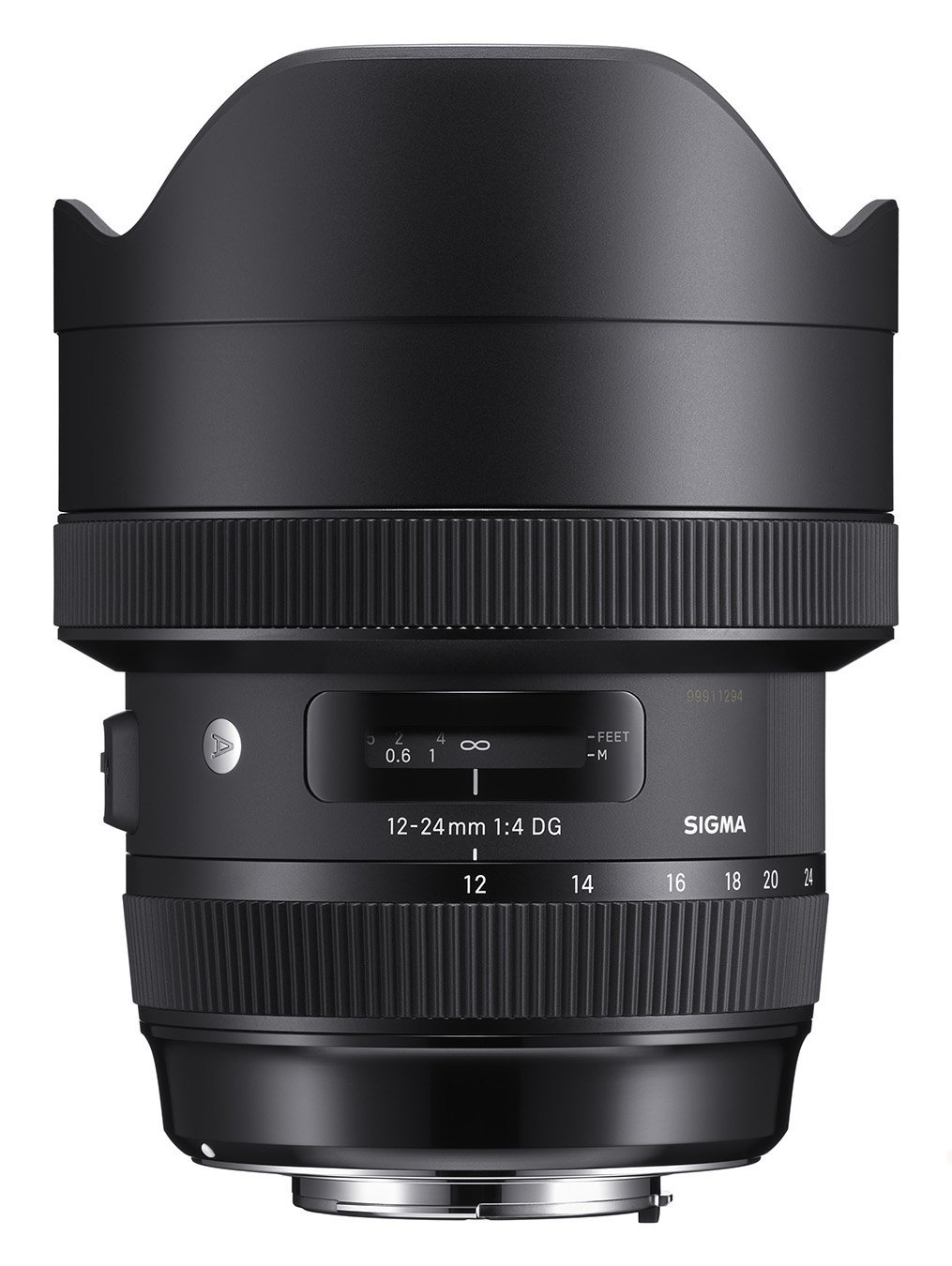 It's a relatively new and an extremely competent option for real estate photography. The model has a great build and sharp optics. It does a better job than most of its competitors.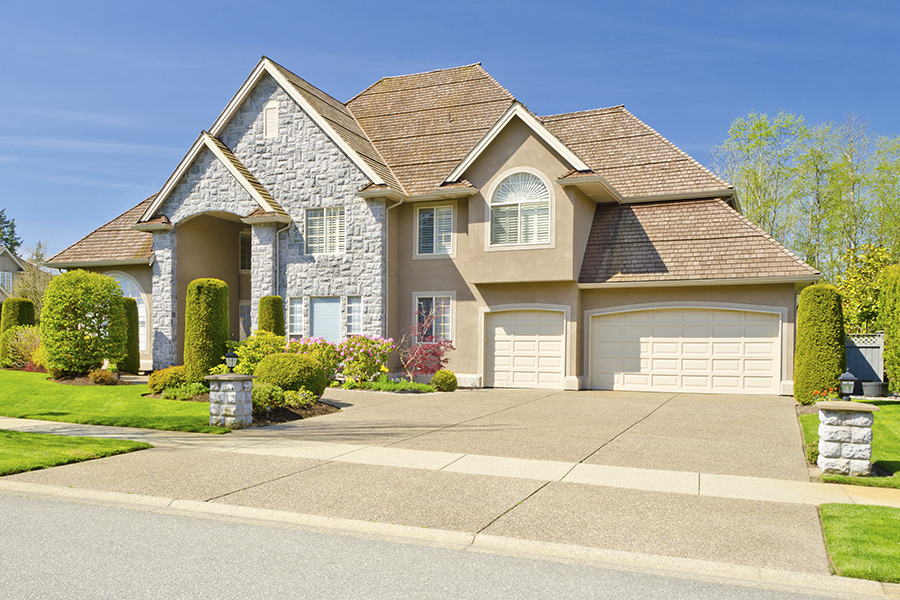 This Tokina lens knows how to shoot real estate photos well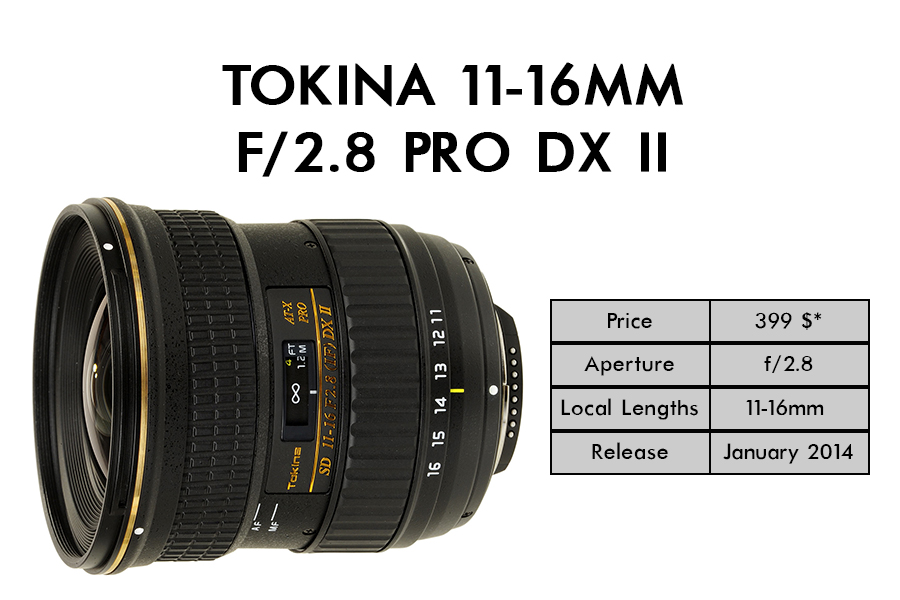 Sometimes photographers who try to figure out how to shoot real estate photos in the best way are afraid of buying third party lenses. Granted, Tokina is not a famous photography brand, but you are definitely not taking any risks by purchasing it. You can incorporate it into a variety of real estate shootings. This model has a reputation for being pretty sharp and very cheap.
My choice of the best lens for real estate photography 2017-2018
The best lens for real estate photography would depend upon the kind of camera for real estate photography you're using. But from my experience, the best workhorse style lens for a Canon camera which is very popular these days on aps-c (full-frame) sensor is the following. I've tested a lot of different lenses, Sigma, Canon 10-18mm, Canon 10-22mm, and the one that I keep going back to and that I own on all of my Canon cameras is the best lens for real estate photography Canon 11-24mm.
It is a little bit more pricey but you're getting the fixed aperture of f/4, and the sharpness and quality is a much better than the cheaper one that 10-18mm. In my opinion is superior to the Sigma option that you have for your Canon camera.
If you have a full-frame version of the camera of the Canon, saying Mark III or Mark II, I would recommend the 17-40mm f/4.
It is actually the lens I originally was using on the Sony cameras, when I got the full frame A7RII. I use the metabones adapter and best camera settings for real estate photos with that lens. It is crazy cheap and allows you to get a really shallow depth of field, and get some really nice parallax, nice shots of close-ups whatever you want to show in the home.
With every lens there are drawbacks and positives, but they are my choice.
* We do not guarantee the price accuracy. All the prices were taken from Amazon at the time of writing the article. For more information about the rates - check on the Amazon website.
Do you like the article? Please feel free to share it via your social accounts.
---
Pay attention this photography blog which does not require credit for the pictures and photo post production examples listed here . All photographs used in the article are only copyright to their respectful creators . These shots posted as a big admiration of portfolio and photo retouching talent the experienced rt masters have . If you found the photo on this post that is yours and do not want to be promoted on our website , please do not hesitate to write us via online chat on your right and it will be quickly deleted .
---
Rate the article!
The article's rating:
---
You comments or questions are welcome; please share your opinion on the topic.
Use Facebook:
Use Disqus: