2017 Best Photoshop tutorials on YouTube
For a quarter century, Adobe's Photoshop is deservedly called the most powerful tool for editing raster graphics. Many years made the program an industry standard, role model. Its name entrenched in the lexicon for the last generations. In our article only the best YouTube channels to learn Photoshop for you.
Photoshop training channel YouTube
Advertising, web design and professional photography — are major markets, which earn good money using Photoshop. On the other hand, millions of people delve into the intricacies of graphic editor solely for himself: for example, for high-quality retouching of images and overlay them complex effects. Don't hesitate, it's worth the price, though, you'll have to study hard and diligent practice. Our selection of best YouTube channels to learn Photoshop instructors will help you at the start.
best photography YouTube channel is the flagship product of Adobe will be useful to any user regardless of their level of training. It is here first hand, you can learn about the most important updates of the program and its new features or simply to look high-quality lessons.
2. Tut Vid
The author's project of Nathaniel Dodson develops over the course of ten years. On the channel Tut Vid cheerful photographer shares his own experience with the treatment of portraits, food photos, images, Apple Watch, and also talks about the tricks of the new versions of the graphic editor or reflects on related topics, for example "Plagiarism is good", "When to use Photoshop and when Illustrator". Some lessons last for about an hour, however, reveal a complex topic in full.
3. PhotoGavin
Gavin Hoey — is the winner of the official competition Adobe Evangelist of the company's products, and active coach for processing raster graphics. Huge experience and skills to work with the tools of Photoshop and Lightroom will no doubt be useful for all photographers despite the fact that the last issue was posted more than a year ago; the author started a similar project associated with the staging of the photo.
Since 2006, Howard Pinsky in the middle of the channel IceflowStudios lessons for Photoshop and Lightroom. Big list quality video is divided into thematic playlists, among which, I think, stand out the Minute Photoshop Tips — short videos with the maximum benefit for those who have time to spare. By the way, recently Howard demonstrated their skills in real-time on Twitch. I hope he liked it and the initiative will catch on.
Marty Geller, the owner of best photography YouTube channel, Blue Lightning TV, shares recipes classic tricks and Photoshop effects, and does it very carefully. Surely these simple and affordable lessons will appeal especially to beginners. It is important that Marty recorded a new video with an enviable constancy and does not shy away from topical themes, such as Christmas or the release of a new episode of "Star wars".
More than 100 lessons best Photoshop tutorials on YouTube dedicated to the most diverse topics: lighting effects, work on the fonts, retouch portraits and simulation of weather phenomena, e.g. snow. The short duration and low complexity should appeal to beginners. Especially in the description of each video will contain a link to the home page of Photoshop Tutorials, where it posted the source code of lessons, however, is not always free.
The name of the channel Photoshop training channel YouTube says it all: Photoshop tutorials, Photoshop tricks, Photoshop effects and nothing more. Adopted here is a special mantra. Quote: "Just show me how it's done."
8. PhlearnLLC
800 thousand subscribers and 42 million views are talking about the highest class PhlearnLLC. This is the channel for young, advanced and experienced users of Photoshop from professional photographers and retouchers. In addition to producing instructional best Photoshop tutorials on YouTube, the team Phlearn Photoshop and Photography sells a special collection of lessons from the source RAW files, textures and detailed explanations on the most popular areas of design and photography, such as creating pictures in the style of pin-up or deep retouch portraits.
9. Evan Eckard
Evan Eckard very secretive and never reveals his personal life, but struggling helps retouchers Photoshop training channel YouTube. In his works the visible bold artistic talent and influence of computer games. In addition to useful lessons from these videos you can learn also just the pleasure and enjoyment from observing the work of a professional.
10. Andrew Oprinica
Andrew is the Creator of PSD Box, in which he shows his new ideas in graphic design. In his Photoshop training channel YouTube there are tricks post processing photos that tourists can't find, just on his channel and his books in Spanish and English. You can even find a few tutorials on music production that Andrew is experimenting also.
Color Correction
Retouch color is mainly carried out in two ways: through the overlaying of layers and also edit in Adobe CR. And that and that way you will be able to achieve amazing results with a high degree of control and flexibility, all saving image data. This is what saves the integrity of the photo. This is the edit which will allow you to make changes or to cancel them.
To edit the image at different levels use layers that will help to keep the original image. To make it easier to use the tools of photo color correction services and background colors use the navigation buttons in the panel "Correction". If you need a more complex and deep editing, you need to add a few adjustment layers. If you want to change only one part of the image, such as a piece of clothing or make-up, you need to use the feature "mask".
One of the most effective plug-ins in Photoshop it is Camera Raw, this plugin will help you correction color and tone. I would also like to note that it is extremely easy to use. When you run this plugin you will see the toolbar of the thumbnail image, and the most important thing for ease of use tools are located at the relative frequency and popularity of their use. Important for many editors is the fact that this plugin works with images of completely different formats and also raw formats. For fast image processing you can save the color correction setting that you normally use and apply it to all other images.
Adjusting the color and tone of a photo by layering
1. Choose the tool you want to use on the panel "Correction"
• Select the levels and curves if you want to make the edit tones
• Color balance and Saturation is used for color settings
• To make the image grayscale, chose black and white
2. To set other correction settings, locate the Properties panel.
Video: what do you know about adjustment layers?
Use Camera Raw to adjust the color and tone
• First run the application.
• When the program starts, open the files that fit the format.
• And then open the file.
• You can now use completely different tools to adjust the image to improve it. If you need to edit only a specific area or part of the image, use the brush tool. If you want to know more information read the user manual to adjust color and tone in Camera Raw.
Video: Instruction to Camera Raw
Wedding photo post processing
The wedding will be over, but the memories you can save with photo. And of course you will do everything possible, so they look like the best. In the video tutorial that we found for you below, author and professional photographer Chris Orwig scans the image which he made during a wedding and shows how best to post process them in Photoshop while retaining their natural look and giving your own style. In this best Photoshop tutorial on YouTube you will learn how to work with light correction, remove unwanted skin defects, to make a white smile, how to process portrait photos, make photo black and white or to give any color shade.
Video will help you in the areas of:
• Shoe image of unnecessary parts
• The skin smoothing and removal spots
• Shine eyes
• Blur on the background
• Correction for bridal's dress
• Using different brushes for correction
• Create a white smile
• How to crop a photo
• The conversion to black and white
Another best photography YouTube channels for retouching wedding photos is LensVid.
You probably know that most wedding photographers use Adobe Lightroom to manage and retouch their photos, but for professional retouching is also need to use Photoshop. In this video Denny Tang from Photoshop tutorials shows three common effect used by photographers by photographers and how can you reach them using Photoshop CS6.
Portrait retouching
It takes time to master the skill of retouching; here are a few rules and tips for beginners:
• Keep as much skin texture. To do this, use small brushes and forget about the lessons, which suggest blurring large areas of skin.
• Do not consider natural skin spots, e.g. freckles and moles as flaws and defects. They lend a characteristic and flavor.
• All must know when to stop and realize when to stop. Often beginners-retouchers of the 40-year-old model doing Megan Fox, you will agree, this is too much.
• If you intend to work in the area of professional retouch and handle photo shoots for other photographers, learn to respect their work. You don't have to make significant changes, because the light, the model, her image was chosen for a reason. Your work should be subtle, almost imperceptible.
The algorithms of portrait retouch
It happens that for the snapshot need minimal post processing, the opposite happens.
The number of treatment and the degree of intervention in the photo and each defines for himself. It's a personal choice and taste, so I will not dwell on it. And how what is done is too long. As you know, the same can be obtained in different ways. It is information about retouching in Photoshop and some information about Lightroom you can find here - Important question - how to add presets to LightRoom in some steps
However, I want to share my performance of the algorithm for portrait retouching.
1. Open the picture in Adobe Photoshop, exporting from RAW settings as needed in 16-bit mode, in order to reduce the decline in the quality of photos and "compression notes" during processing.
2. Then cleansing and the removal of unnecessary elements. I usually use the Healing Brush Tool, Clone Tool, and sometimes a little Patch Tool.
3. If necessary, fight with redness of the hands, ears, nose, legs and other body parts. IMHO, carefully applied Hue/saturation (sometimes in combination with a mask) there is no equal.
4. Alignment of the skin. I prefer the method of frequency decomposition as the fastest, high-quality, fully managed manually and allows preserving the texture of the skin.
5. Correct form — Liquify the great and powerful tool, in most cases, cost them, sometimes, however, it may be helpful to Warp mode (Free Transform).
6. Correct makeup, work with details. Draw the eyes, give the brightness and saturation of the iris, working with the lips and so there is a matter of taste and the important thing is not to overdo it.
7. Then, when you can see what we're working with, go to the drawing volume. Draw shadows and highlights/glare. Then someone he loves, I recently prefer to work in two layers: one in Screen mode, the other in multiplies, and uses the brush color corresponding to the color region processing. Upon completion of a little blur these 2 layers for softness of transitions, if touches seem gross or visible.
In fact, paragraphs 6-7 sometimes I swap depending on mood and what is more annoying, and whether you want to correct black and white picture.
• Final color correction, adjusting contrast, brightness and toning (initial setup and color correction produced to run Photoshop in RAW-Converter). Here are the ways you desire. The taste and color markers are different.
• The final stage. Analysis of the work, sharpen and save the photo. Look, I missed that it was gone from view, if all happy, to correct. Increase the sharpness of the print option or for a small copy for publication in the network. Converting the photo to sRGB color space in 8-bit mode and save.
How far you can go?
The first part describes the algorithm of retouching in the form in which I see it personally.
I would like to draw your attention that the example before/after was specially selected quite grotesque, just to show how far one can go.
There is the question of the degree of interference in the appearance of the model, where is the line not to be crossed. It is clear that for each type/genre of photography, it is different.
Today will be a simple example, the same algorithm that was suggested above, but with a much more gentle approach.
As you can see on this before and after retouch, the same algorithm can be much more soft and natural picture.
More detailed tutorial you can find in the video.
Top Photoshop tutorials for advanced users:
Photoshop is one of the tools of the earnings of many people. Lately it has become increasingly popular and more and more people want to learn to post process the photos in Photoshop. But it's not as easy as it seems, you have a lot of time and effort to become an advanced user. But becoming a power user you don't become a professional, it is necessary to develop further; therefore, we have gathered for you the top 10 Photoshop tutorials for advanced users.
1. Create a glowing three-dimensional text
From tuts +, by Rose. Make amazing 3D lettering using Photoshop, show the world that you are indeed a master of his craft, and then more people will want to work with you.
From Fleury, by Aaron Nace. PHLEARN.com is a great place for Photoshop tutorials for advanced users. In this lesson you will learn how to create facial hair, thus giving masculinity to men.
3. Dramatic shadows in Photoshop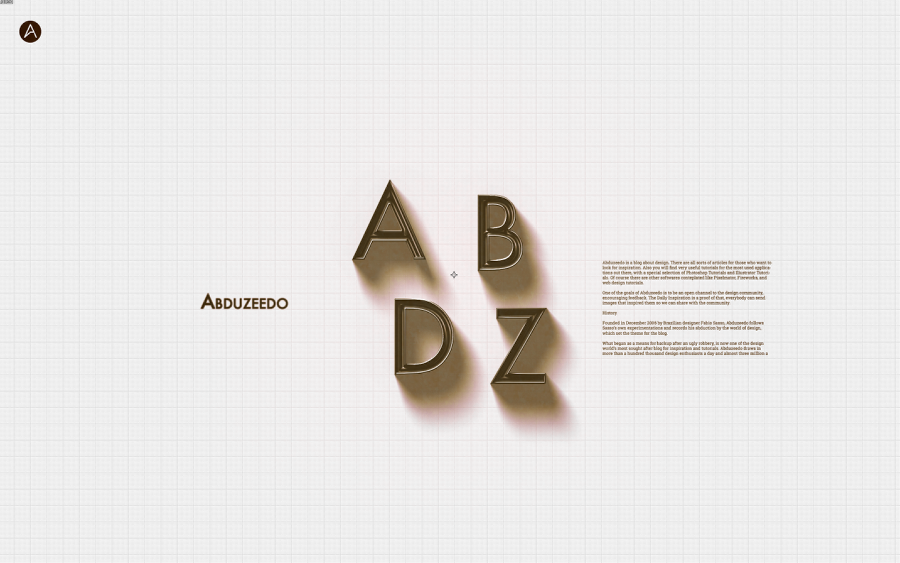 From Abduzeedo, by Abduzeedo. And again we come back to 3D fonts in photoshop. In this lesson you will learn how to create a dramatic look with 3D labels and shadows.
4. The site of the giraffe's neck
From alfoart.com by Alexandra Fomicheva. At the same time fun and exciting. This is the work of Alexandra where she shows you how to add the following node in the neck of a giraffe.
From Spoon graphics, by Chris Spooner. All experienced users like to show how they skillfully combine several programs that Spooner shows his simple abstract work made with Illustrator and Photoshop.
From Fleury, by Aaron Nace. And again it is the tutorial from PHLEARN.com. Not difficult, but no less effective, method of cleaning an image using the median filter.
7. Manipulate a portrait photo to create the effect of splashing
Of aces tuts + , by Brandon Spahn. Need to practice with the brush? Then this lesson is for you, this lesson will help you become really proficient in this technique.
8. A seamless, 3D, geometric pattern
From tuts +, by Grant Friedman. Not all turn out beautiful templates in Photoshop, but they simply look extremely scary. But Grant shows us how to do it correctly.
9. How to create a realistic money effect
From Spoon graphics, by Chris Spooner. With each example of collaboration between Illustrator and Photoshop shows all the more ravishing effect.
10. Create a 3D ice text effect (Modo and Photoshop)
From tucow +, by Tomasz Lachacinski. You may know that it's more work in Modo than in Photoshop. The author of this tutorial used Photoshop only for color correction. Well, except that photo doesn't look really cool? I advise you to try to work in this application.
We have prepared for you a lot of tips and best YouTube channels to learn Photoshop to gain skills of retouching. More information about retouching you can find here - Education pack from FixThePhoto - retouching workshops & PSDs. But after reading this article you must understand how it is difficult and time consuming to process the photos. So if you have neither the strength nor the desire to teach such a complex process, you can always contact photo post production services like ours, we will help you to quickly and easily make your photos masterpieces while maintaining your individuality.
We can assure you that our retouchers are really masters of their craft and have many years of experience in retouching photos. We work with the retouching of different types and levels ranging from touching up family photos, wedding photos, portrait retouching, headshot retouching and professional retouching of decoration and architecture for commercial purposes. If you are interested in it, you can find our photo editing prices in our blog. We are looking forward for co-work with you and wish you good luck!
Do you like the article? Please feel free to share it via your social accounts.
---
Pay attention this photography blog which does not require credit for the pictures and photo post production examples listed here . All photographs used in the article are only copyright to their respectful creators . These shots posted as a big admiration of portfolio and photo retouching talent the experienced rt masters have . If you found the photo on this post that is yours and do not want to be promoted on our website , please do not hesitate to write us via online chat on your right and it will be quickly deleted .
---
Rate the article!
The article's rating:
---
You comments or questions are welcome; please share your opinion on the topic.
Use Facebook:
Use Disqus: