Pet Photography Ideas From Popular Photographers
At present time photography embraces a wide range of different branches and here we cannot but mention such kind of the photo art as pet photography. All of us like to take pictures of our pretty little (or big) creatures, having sometimes really amazing pet photography ideas, because they are our friends, our love and support.
Evidently they can be very active and quick and therefore it isn`t easy to photograph animals. In other words they don`t pose or stand still in order for you to get a mesmerizing shot. It is important to realize that you will spend much time and efforts during your pet photo session and moreover your images will certainly need post production photography services.
For sure there exist some tips how you should photograph and make your pictures look professional and appealing. So, before you choose pet photography poses and take photos, observe these pieces of advices and avoid mistakes in future.
Basic pet photography ideas
Animals should be clean. Do you know how to take a selfie with your cat? By all means your dog or cat should be clean and well-groomed. You may wash it, comb the fur and, of course, stroke the pet. In that case your friend will be pleased and ready for good pictures or even for Most controversial photos of all time.
Editing tip 1. Given these points you should realize, that there can be dirt, grime or even mud stuck to pet`s fur. Enhancement artists who specialize in dog photo edit, for instance, should hide or remove them. There can also be other manipulations with fur – its color can be brightened or adjusted. Besides if your pet has black fur, you should get rid of blue casts on it in order for your black dog or cat look perfect. If you doubt whether to Use Nature Editing Service or Keep Photo Unretouched? you should understand that in case with fur the photo should be definitely edited.
Use the right light. Whether your subject is human or pet, it is always crucial to see the light. The appropriate lightning is essential, it is one of the aspects which makes the difference. By and large you should see the difference between indoor and outdoor shots and use various light techniques – photograph in bright light, but not when the sun at its Zenith, so to say, or use various lightning sources (if you are inside the studio). It goes without saying that you should also avoid such thing as fluorescent lights and this is one of a most important cat photography tips. Do your best if you want you images to become Amazing examples of Black and White photography.
Editing tip 2. When you edit pet photographs, don`t forget that in the long run they should look truly better. Don`t play with light, brightness or contrast too much or your basic retouching sample may turn into a freak image! To put it differently you have to tone the photo down. If you hesitate what to choose, Photoshop & Reality – do we need photo retouching services? you should keep in mind that dog photo edit or cat photography editing are sure to be quite useful.
One of some more helpful editing cat photography tips is that you shouldn`t use vignettes 'in abundance'. Don`t make your pet a resident of the dark world, but try to demonstrate its beauty and kindness using the proper light and brightness. With this intention your pets will certainly boast funny and playful pictures making people more cheerful on Happy World Smile Day - Keep on smiling.
The appropriate background. If you don`t know how to take a selfie with your cat first thing you should remember is the right choice of the background. Don`t use black or dark wall if you have a cat or dog with dark fur and vice versa, don`t shoot with white or light-colored background if your pet has light fur. Make your pictures charming and cute to mesmerize everybody on Happy International beauty day!
Editing tip3. In terms of dog photo edit it must be remembered that you should remove some background drawbacks or distractions if it is needed. Moreover you may isolate your pet and change the background.
Be on the right level. You should also remember that if you want to answer the question how to take a selfie with your cat properly, sink to the level of your pet. This one of the evident cat photography tips, but not all use it. Try to take picture at the eye level of our cat or dog, because eyes are windows to the soul and convey the character of the animal.
Editing tips. You may resize or crop some area of a picture to make the eyes more prominent. Another key point is red eyes. Needless to say, that you must remove them.
We hope you`ve enjoyed the tips and they will be useful personally for you!
Best pets` photographers - they know how to take funny and natural photos
Pet photo making is able to be done not by every photographer, even by the most professional one. This sphere of image art industry requires a great combination of being a skillful and insightful professional from picture makers. Bur still there is an impressive range of various photographers that have tried their best in pet photo art. And here we will present you the most recognizable people that have definitely succeed in this industry and who certainly know How to give a photo an amazing glamour look.
The first pet photographer, who is worth your attention, is Kaylee Greer. She is believed to be internationally recognized commercial and private pet photo maker.
Kaylee`s images have been published in various magazines that have gained world-wide popularity. She has traveled around many countries teaching how to select best pet photography poses. Nowadays we can see her photo works on greeting cards, calendars or packaging.
This gifted photographer works mainly in Boston, Massachusetts and she is sure to know Everything about USA photography industry. But her talent has enabled her to present her pet photos all round the world. For more than 8 years she worked as volunteer in animals shelters and there she realized that her photo models can be only pets.
She is known for vibrant colours and a bright talent in choosing exactly proper pet photography ideas that show off funny animals` characters.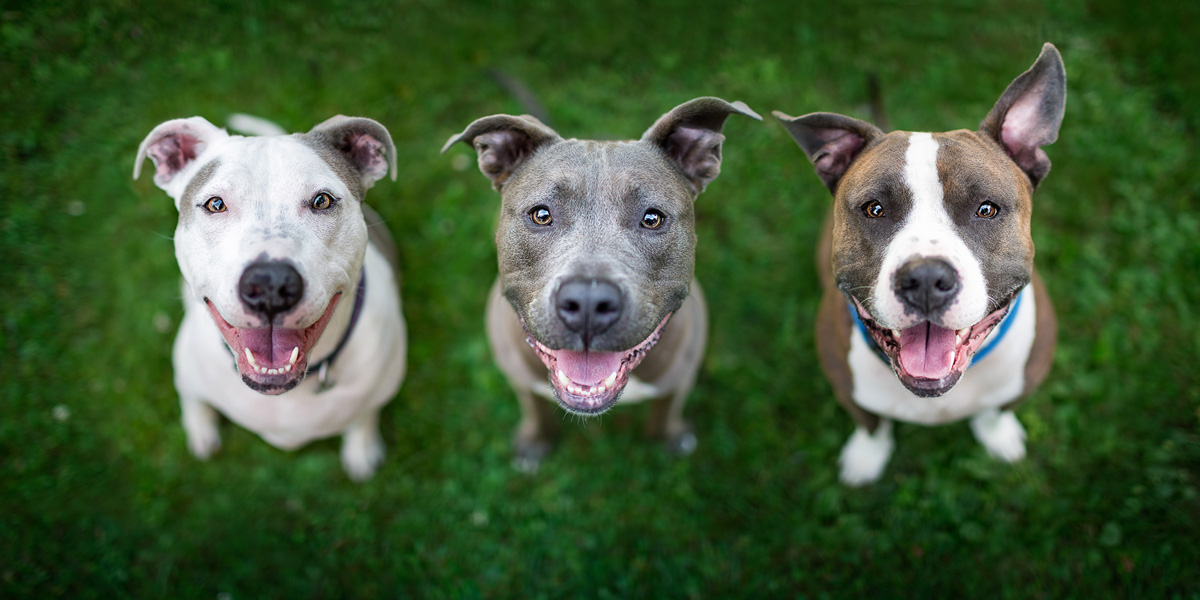 The next popular animal photo maker is Holly Montgomery. She has gained her recognition due to the usage of particular photo themes.
Holly is deeply in love with great outdoors images, as a lot pet photography ideas can be applied there. Nature is generous in providing you just outstanding photo locations that do not require outsource photo editing. There is no need either to remove background or delete unwanted items.
Moreover, Holly Montgomery likes capturing true love between an owner and his/her pet. Only those people, who love their animals as if they are family members, are able to show sincere emotions during photo shooting. Here there is no need for long selecting various pet photography poses. Shining eyes will do everything instead of you. That is her most famous photo "to hug or not to hug".
The impressive part of her pet portfolio is images done in studios. The matter is there photographer is able to use more professional picture making equipment. Clear photo backdrop is also a vivid advantage. After shooting there is almost no need for sending photos to digital picture editing companies, in case they do not require color correction or removing various drawbacks.
The next photographer that is famous in the sphere of pet photo making is Sara Riddle. Since 2009 she has been the successful pet photo maker. Her love for animals is just amazing. For that reason only Sara is able to co-work even with the most shy or even wild animals.
She is considered to be real master in capturing unconditional love and rare moments of just perfect pet photography poses.
Her photo shooting are always interesting both for pets, as they have a possibility to feel like a real star with love and everybody`s attention, and for their owners.
Pet photography ideas used by this professional photographer are truly amazing and worth attention. Her clients have a unique possibility to become happy owners of brilliantly done bright photos.
And the last but not the least pet photo maker that mentioned in this article is Allison Shamrell. She offers her clients only soulful and funny pet photos. Allison believes if your dog or cat is happy, than you will definitely feel happiness.
The main part of her photo sessions are hold outside or in professional studios. Here she tends to use only best pet photography ideas that enable her to depict unfeigned emotions. That makes her photo works really eye-catching.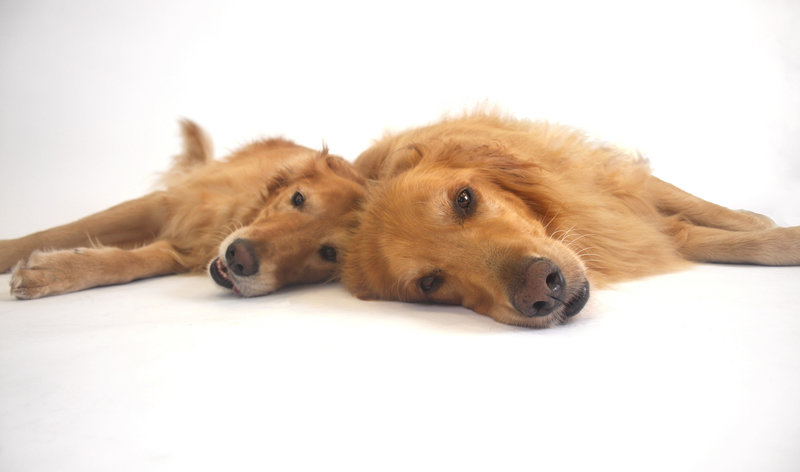 All these shooters can be added to the list of Top 10 remarkable Instagram photographers as they are high-skilled and really outstanding professionals! They work with our small brothers and sisters, our true friends and it`s amazing. Surely these photographers are great masters of High-End Level of retouching as their works capture our attention and touch with its beauty.
FixThePhoto is a team of professionals who are the people you will enjoy to work with. We are glad to communicate with you at any convenient time, offer wide range of services and reasonable photo editing prices. Create and be creative!
Do you like the article? Please feel free to share it via your social accounts.
---
Pay attention this photography blog which does not require credit for the pictures and photo post production examples listed here . All photographs used in the article are only copyright to their respectful creators . These shots posted as a big admiration of portfolio and photo retouching talent the experienced rt masters have . If you found the photo on this post that is yours and do not want to be promoted on our website , please do not hesitate to write us via online chat on your right and it will be quickly deleted .
---
Rate the article!
The article's rating:
---
You comments or questions are welcome; please share your opinion on the topic.
Use Facebook:
Use Disqus: