Festival Photography Tips - Italians Celebrate Something Every Day
What is the first picture that comes into your mind when you hear "Italy"? We bet it's a pizza or Carnival. If someone thought of something else, fine. Good for you! But today we are talking about the celebrations in Italy, and as they have as many holidays as a Swiss cheese holes, we will certainly talk about your association too. And, by the way, about the number of holidays in Italy it is not a joke. No matter at what time of year or day of the week you come to Italy, there is at least one holiday in some town. How to become a festival photographer in Italy and more you will read below.
In fact, Italy has not existed as one country for a long time, but as many independent states. That is why not only every region, but also almost every town has its own traditions and even its dialectal language. And only then, after a referendum on June 2, in 1946, Italy has become unified.
Useful festival photography tips you should know
Now this day is called Republic day and it is a day off for the joy of all Italians. During this day you can see the solemn military parade and the raising of the flag at the Tomb of Unknown Soldier as well. There is also the eternal fire.
One more holiday that gives you a possibility to see dozens of handsome and strong men standing in a row in a beautiful black formal dress or maybe in a black-and-white full dress is Liberation Day (Festa della Movement).
This holiday is also known as Liberation Day. Maybe you have heard about this as Anniversary of the Liberatio. It is dedicated to the end of the civil war in Italy.
Incredibly colorful holiday is June 6, that is called Epiphany. Firstly it was popular only in some Italian cities, and then spread to the rest of Italy. It combines in itself the local traditions, folklore and has a high cultural value. This festival is connected with Maggie, who came after 12 days from the birth of Jesus and presented him gifts. It is widely celebrated in Vatican City.
The feast is very popular in Italy, so if you are interested in medieval outfits and traditions - don't miss this event!
Well, move on. If I say "A romantic gondola ride under the moonlight and the shooting stars or under the clear blue sky and the sunshine" what will you think of? Of course, we are talking about Venice.
Holiday called Festa della Sensa is out of the ordinary and beautiful. It even can be called poetic. Perhaps you've heard of it as a "Wedding with the Sea". It celebrates every year since 19 century. During this day you can see many boats that started their way from St. Mark's square. It's a high time to find out how to become a festival photographer. It's a great pleasure for eyes because such a large number of colorful boats above clean seawater creates a fabulous picture that you for sure would like to capture and keep for the rest of your life. And professional photo color correction will help turn your photo into a masterpiece.
The culmination of this romantic festival is to throw a golden ring into the sea with thunderous applause and loud cheers of crowd.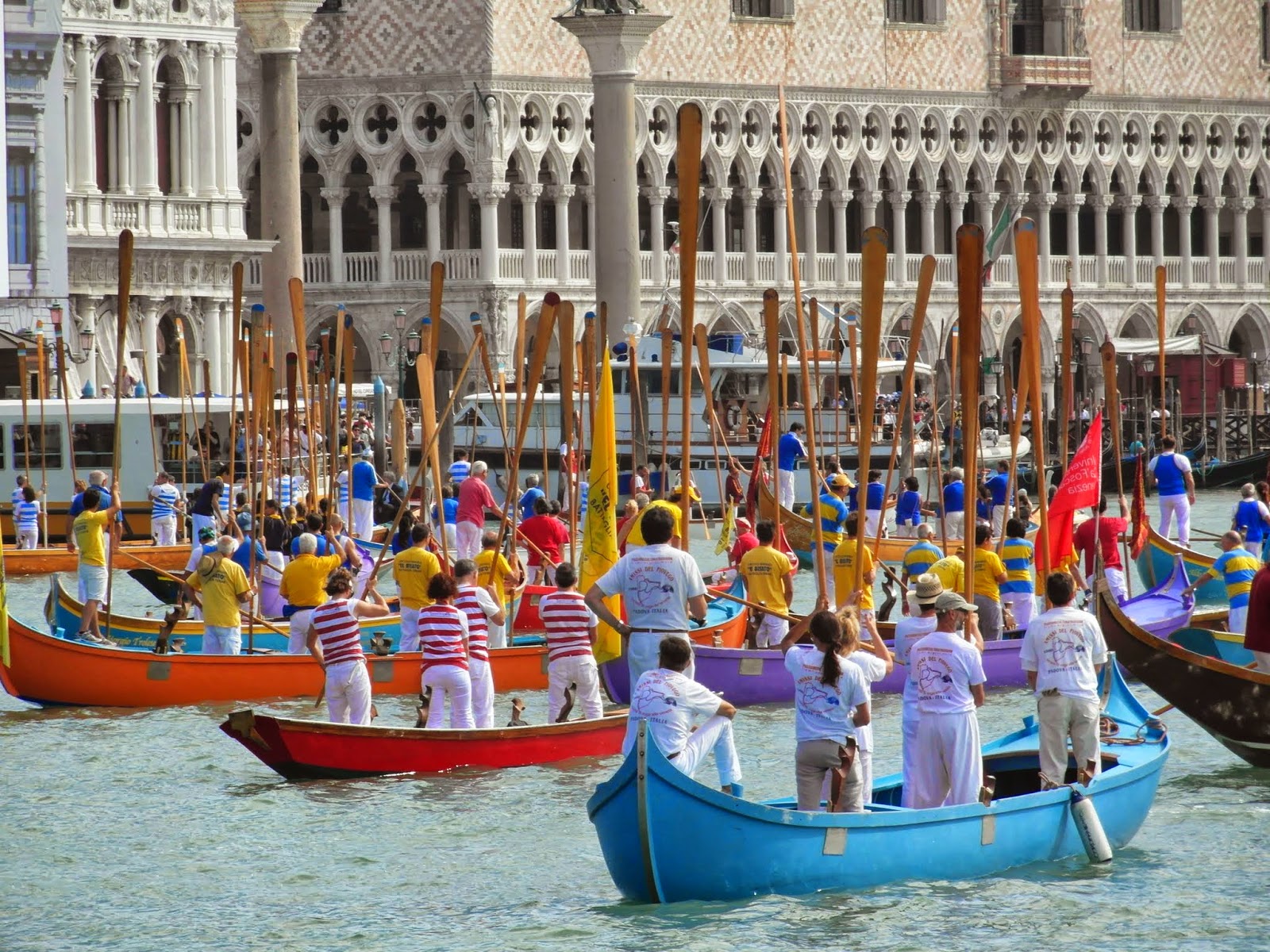 As Venice is a very romantic city, there is another festival, which somehow dedicated to both love and religion.
On April 25, people in Venice celebrate their own holiday. It is Festa di San Marco (the Feast Day of St. Mark) or the Rosebud Festival if somebody calls it this way. What is so special about this day? The point is that the men necessarily give their loved women one red rose. So, if you want to get a beautiful flower from your beloved (let's be real it is not so easy these days) - in Italy he won't be able to refuse anyway.
By the way, imagine what a beautiful wedding you would have in Venice! The most delicious food as Italians have an eye for it, the fresh sea air and the beautiful blue sky, not to mention rivers instead of roads wherefore they reflect the Sun's rays during the day making it shine like glitter. Don't worry if the day is cloudy. You can always brighten it with your smile, and have no doubt that in Italy you will get millions of greetings and smiles back even from strangers! Oh, there is something interesting about smile.
Italians are very nice and friendly people. Someone can take this creatively and maybe organize a night wedding. In this case you may have a possibility to see the mirrored surface that reflects billions of city lights. So in such a way you can easily arrange your own little festival. And if you want the pictures of this day to remain as bright forever, you can always turn to the wedding photo retouching services and not worry about it.
Speaking of Venice, it is impossible not to mention the famous all over the world Carnival.
There you probably will see a huge amount of variety of masks costumes. From modest masks, hiding only a part of your face, and decorated with a few colored stones and glitter, to very expensive ones that were made by professionals. Such masks will perfectly fit your face and they can be decorated with true precious gems, ribbons of expensive fabrics and even more. On The Internet online-stores you may find photographs of such masks with high quality. Using jewellery retouching sevices sellers of carnival masks can provide you with photos of the smallest details that you would like to see in the best quality so you know what to expect. Masks can be a variety of colors, but the most popular are golden ones.
The same applies to suits: lush long dresses, decorated with various patterns, ruching and so on. It is simply impossible to look away from them! Your eyes may even hurt because of that bright saturated amount of colors. Male costumes are not inferior to the beauty of the female costumes. There are different kinds of jackets with huge variation of styles and patterns.
As well as masks, costumes can be found in specialty stores and online-stores. Don't worry if you are unable to arrive early to Italy and choose luxuries costume in local stores. Thanks to photo manipulation services you may view costume you like from different sides: on a dummy, a man, or just against the transparent background and possibly from different angles. There is no doubt that you are really want to see whole celebration with your own eyes, and maybe even take part in the Carnival. Just see about a costume, this is very important! You can surprise everybody and come to the Carnival dressed as your favorite character from anime or even computer games, because somehow the Carnival is cosplay too in such a way. Do you know what cosplay is? If you interested in this, you may read about Cosplay Photoshop tutorial or how to make your favorite character's impression.
Great examples by the best festival photographer you have ever seen
Don't fret over this outfit only for one time. At least, you can wear it at costume parties or at Halloween. In another case. You can sell it on Ebay or something like that. If you think that people who wants to buy it will not be found - you are wrong! But if you want to be sure for one hundred per cent, that your deluxe carnival dress, mask or costume can hardly be sell profitably, why don't you contact product photo retouching services? Anyway, it's all up to you.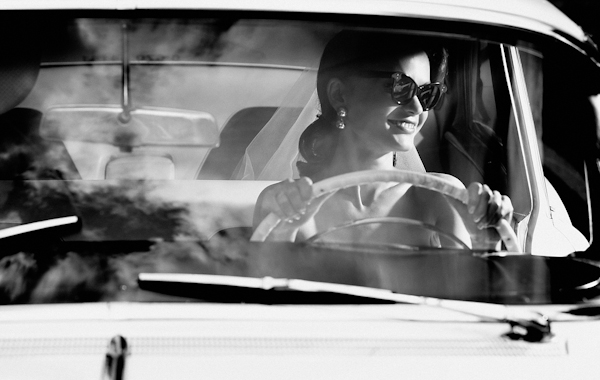 And, of course, in the century of social networks when almost everyone has an Instagram and so on, there is no doubt that you will want to all your subscribers know about where you have been and what you have been doing. There you can find information about top 10 best photographers on Instagram.
Besides, this is a great chance to arrange the unusual photo shoot and know how to become a festival photographer. Of course, your shots will be amazing anyway, but with portrait photo retouching or headshot retouching, if you want a photo specifically of your face rather than portrait, photographers may become truly professional. Hang them up in a beautiful frame on your walls later and let this piece of Italian Carnival add colors in your life and raise your mood every day!
By the way, despite the fact that this festival seems to be usual way to have fun, it, like many other holidays in Italy, has religious origin. People try to spend this day as good as it can be because it is the last day before Lent and they will need to limit themselves in food and especially meat, as well as noisy celebrations and so on. It is interesting to know that a word "Carnival" simply means Carne (ital. Meat) and Vale (ital. Goodbye!).
Very few people know, but the International Film Festival that is regularly conducted in Venice, in fact the most ancient international festival in the world! if you only type in Google research line "Venice International Film Festival" and press Pictures, you will be surprised how many worldwide famous actors have been there! Even through the pictures, you can feel the luxury and splendor of the feast, looking at the beautiful halls, red carpets and such beautiful men and women dressed in the latest fashion dresses. That is to say, it is fascinating! Of course, we all know that these pictures are so beautiful thanks to photo editing services and festival photography tips the author read earlier, but does not everyone of us like to look at them? For example, I always save images of my favorite actors like - let's think - Johnny Depp in the best quality. And aren't you curious how celebrities look without any filters and retouching? If your answer is yes, you are, then go and check this Natural and retouched beauty of celebrities.
No matter if you are an ardent fan of cinema or even if you and your friends just like to get together on weekends in order to watch some movies, you cannot miss this event.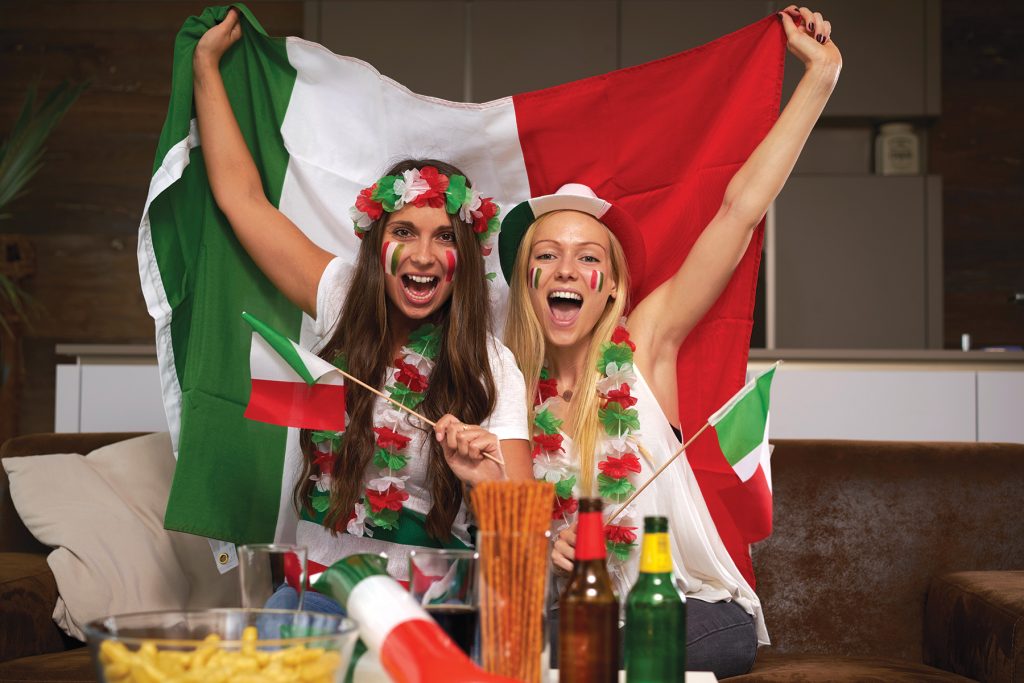 Well, and if you are a big fan of pizza, which we all are, Pizzafest in Naples is just for you! Naples is where a favorite dish of anybody was born, pizza, so there you can not only try the most authentic pizza in the world, but also learn a lot of new things about it.
During this event pizza will be prepared by chefs from all over the world, so it's a great opportunity to taste pizza made in different ways. So, we have talked about romantic festivals and holidays, and where is the best place to ride with a group of friends, but particularly this holiday is perfectly suited for family vacations! Pizzafest you most likely will have the opportunity to make pizza by yourself following the real Italian recipe, so it would be nice to prepare this dish as a family and then eat it together too.
The idea for a family photo book: take shots at each stage of cooking, and then during the process of eating, and you will get a wonderful picture story. And there is some information that can be useful in Before and after family photos style.
Apparently, you will look at this more than once and laugh at pictures where you have some flour on your face or tomato sauce. Well, if you want to have beautiful pictures without oil stain on your brand new apron or something like that, contact family photo services and make your images such as you want them to be.
The idea for even cuter family album: dress up your children in cute costumes. For example, it would be very interesting if your children have costumes of the ingredients of the pizza, and so on. If you have a baby, be sure, there is nothing dearer than a toddler dressed as a little pizza.
Or make him a real pizza using baby photo retouching. It's obviously a joke, come on. Besides, it is very economical as you can keep it and then put the costume on for Halloween, for instance.
So if all your associations with Italy were mentioned? Probably, someone has thought of a famous Italian furniture. Unfortunately, in Italy there is no separate festival dedicated to the furniture, but there is one very fun Christmas tradition doubtless you have heard about.
This tradition comes from ancient Rome. Supposedly, the one who gets rid of old things and release their past will enter the new year with a new beginning. Haven't you guessed what it was about? It is about throwing old furniture out of the windows. Unbelievable, right? But there it is. It does not end there: Italians throw out their old photographs, although it is not clear why, because in our modern world, using the old photo restoration, you can liven your photo up, and maybe make it even more beautiful. than it was before. They also throw clothing, utensils and so on. But furniture perhaps is the most remarkable thing.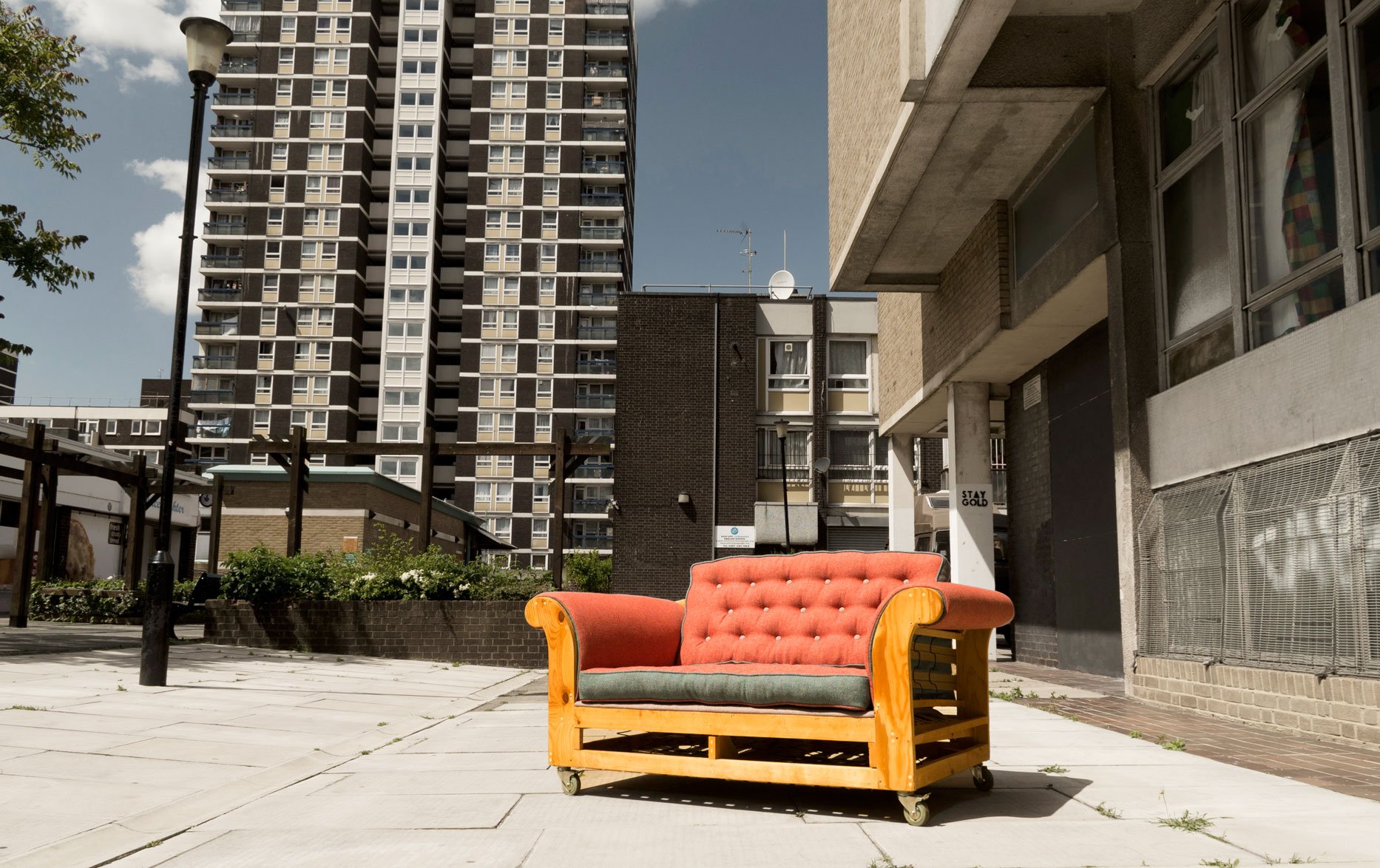 Just fancy, you are walking down the street, and right before your eyes, just like your entire life at this moment, flash a deluxe chair made of mahogany! Or, let's say, a small coffee table made of oak! And maybe it will be a fancy leather sofa, who knows! The most important thing that is it won't land on your head, right?
Another interesting fact: some foreigners come to Italy to pick up the furniture yourself completely free of charge, and later sell it in their country. That is not that weird, because most of the furniture is very suitable and in good condition, so if you a bit fix it and use real estate photo editing, it is possible that the furniture will look like new!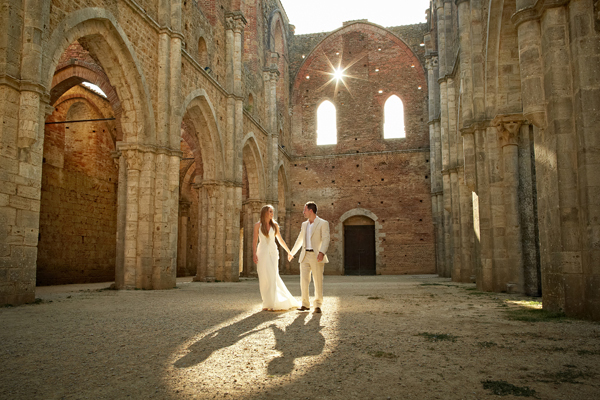 To sum all of the above up, we can say that Italy is very interested country with a huge variety of its traditions. Even if some of them are weird, let it be. Of course, to visit any of those celebrations is precious experience and unforgettable experience. But. Even if you arrive in Italy, and suddenly there is no festival on that day around whole Italy you would rather to know that even an ordinary walk through beautiful from the aesthetic point of view places and not only Italian cities but counries and towns too will give you great pleasure. As the period of the Renaissance began exactly in Italy, and then under its influence spread to the rest of Europe, the architecture there is truly breathtaking. Just don't forget to put a camera down at least for a ten minutes! Believe me, it will be difficult, because you want to catch so many things. Don't get discouraged if you don't manage to take accurate pictures of what you have seen with your eyes, post production photography services surely will help you to lighten, to darken or highlight something etc.
Still don't believe? Here are some photo retouching examples:

Is it true that image quality becomes much better? It's amazing how the retouched photos look even more natural than the original images. Aren't you agree? Read festival photography tips on various websites and improve your skills.
In any case, if you are into it, you can always find a bunch of interesting photo retouching blogs learn yourself about all this stuff in details.
But, of course, no matter how good and professionally a photo was retouched and no matter how many panoramas you find by typing in the search box "Italian showplaces" - to see everything with your own eyes is much better anyway. And to review photos with attractions where you stand nearby is much better too.
Someone may say, why go to Italy if you could just use the background removal service and immediately find yourself in Italy or in any other part of the world? But in this case, you will be able to cheat on your colleagues or school friends, but deprive yourself of unforgettable emotions and memories.
Plus, if you think that you save money in such a way, then browse the photo retouching prices and calculate yourself how much it will cost to qualitatively process such great number of pictures. No one would believe if you was in Italy and had done only one photo!
I hope this article has helped you to open Italy in a new way. And carnival music and the smell of pizza will stay with you for couple of days. And if you interested in Italy as a festival photographer then just a friendly reminder that there is nothing wrong with outsource photo retouching and you don't have to do all the work alone.
Your task is to see something unusual in normal and catch some special moment. For example, when the sea absorbs the gold ring, or how bright someone's eyes glow behind the mask, or the moment when a crust on juicy pizza browned. Everything else you can be and even should be helped by post photo processing services for photographers.
Find your inspiration in this marvelous country. Welcome to Italy!
Do you like the article? Please feel free to share it via your social accounts.
---
Pay attention this photography blog which does not require credit for the pictures and photo post production examples listed here . All photographs used in the article are only copyright to their respectful creators . These shots posted as a big admiration of portfolio and photo retouching talent the experienced rt masters have . If you found the photo on this post that is yours and do not want to be promoted on our website , please do not hesitate to write us via online chat on your right and it will be quickly deleted .
---
Rate the article!
The article's rating:
---
You comments or questions are welcome; please share your opinion on the topic.
Use Facebook:
Use Disqus: