Photography challenges - do we need them?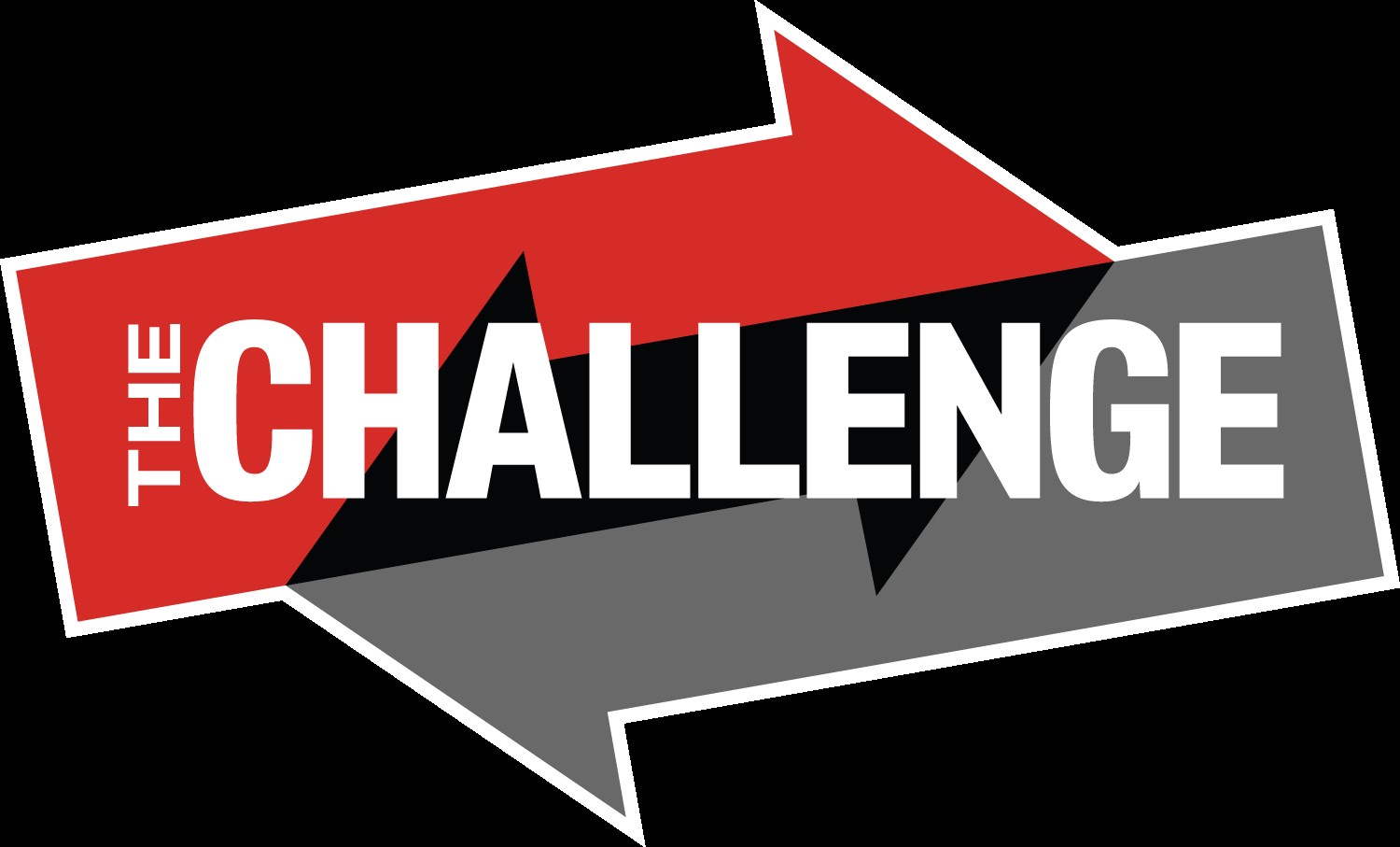 Are you bored and have no idea how to spend free time? Headshot retouching seems dull for you? Photography challenge is a right thing for you. If you are a bit ignorant of what I am talking about, do not worry. Here I will explain everything and you will get just a hip of ideas to spend your time and have a bit of fun.
You must have seen such on different social media etc. or at least have heard the phrase 30 /52 day photography challenges. They are very common in the age of digitals since you are watched merely from everywhere. You may not know that you became a part of someone's pic when had a walk in the park or was shopping. People became obsessed with photos, selfie conquers the world and crazy blondies post hundreds of them on Instagram. My advice is: do not follow their example and take photos of everything that is moving or if fail make it move. It is not a good practice and there is nothing of the fun you can get from joining photography challenges for beginners. On the one hand you can fill your free time with pleasure from doing the contest while learning the art of photography which corresponds to self-development. Well, that is a nice perspective, do you agree?
The list of photography challenges you should cope with
Of course, a natural question may arrive whether you need a specific camera or a professional one. Neither of the variants is obligatory. You can easily use your iPhone or any other handy in order to take brilliant shots. Sure thing that you should go through all the steps of the challenge since to want to fulfill it. Therefore, I am going to talk in details of possible photography challenges that may inspire you to sign up for a couple of photography challenges for beginners.
You can make a challenge yourself if you have a number of friends photographers. It is possible to bet and make different images of one model using different photography equipment. Comparing the results, sharing the video of your workflow on your YouTube channel is a sure fire way to make people know about you as a photographer and appreciate your works. Who knows what if you find potential clients due to your photo challenge?
Traceries
Difficult but at the same time very interesting is photo challenge idea of patterns capturing. This challenging task teaches you to see the world from a new quite polar stand point. Images and patterns you have never noticed before become visible. Since patterns are about the repetition of definite parts you start noticing this tendency everywhere around you. It is totally up to your vision since you see traces in your own way. In the pursue of image making and looking for an appropriate design you may easily change your tracks and find unique places: unusual stone walls, ancient brick bridges, train metals etc. Furthermore, you can find patterns not only in things of your everyday life or buildings, animals can supply you with the magnificent material. Just imagine peacock with feathers, leopard with spots, even zebras if not in the wild that in the zoo of your town.
Numerous compositions can be made with the help of tracery which can feature both on the background and placed forward. For instance, the above placed example. Wooden floor is very simple and at the same time universal pattern which is quite easy to find. It may be as it is, without any subject matter added to it. However, you can easily add a bit of story it if you place a dog or a kitten, or even a rabbit. If you use it as a background for a portrait you will receive a charming pic with a slight touch of portrait retouch.
Scenery
Landscape photos can feature as another photography challenge. In accordance with the tasks of the specific challenge you could be asked to take pictures of a definite kind of landscape. It can be various: ocean or sea, river or lake, mountains or plains. Simply all possible kinds of surrounding environment can become a subject of your image. This challenge can become a nice opportunity to travel and discover all interesting areas surrounding your town. In the pursue of a good image you should watch your step since you do not know where you can even come to. The devotion to landscape perfect shots is incurable, all you need is time and a lot of practice.
Photographers claim that beach photography as a variety of scenery is a part that every photographer should have in their portfolio. It can be rather challenging sure thing since not everybody lives in the nearby of the seaside. Notwithstanding this fact, it is still quite available. To compose the image in simpler way and make it no less gorgeous you can look for a cove. It will give your image frame, by the way depending on the time of the day you take the photo the air and the color pallet will change and produce another affect.
The setting sun
You may hesitate in the content of challenging of this issue. Still I want to assure you that sunset photography can be pretty difficult and some would become anxious if I call it one of photography challenges for beginners. Just imagine how rapid is he change of lighting during the sunset. However, the colors are amazing and intricate pallet makes the picture bright and cozy, you should be ready to adjust to each alight lighting change. Especially if you take shots during the most lovely time of all the artists – golden one, named after the soft pallet prevail.
Macro
You have probably come across such images many times. So clearly imagine what I am talking about right now: photos of small elements or even the tiniest insects. It can serve as one of good photo challenge ideas for those who are curious about the world around which is almost invisible for the eye side. Macro challenge will teach you to see the world from a quite opposite standing point. Small details become full of notion.
Candid
To my mind, it is the most difficult matter among already mentioned. Why do I think so? The answer is simple. Photos you make should be natural and show day to day life. They are to be made somewhere on the street, in the suburbs of the city, in a café etc. here is the most controversial part since the object of the image should not know that he / she become natural models of your photo. I cannot deny the difficulties concerning the circumstances when the candid photography is done. Lighting is impossible to change, so you have to work with what you have as it is. Composition is the last but not least here. Candid photography is photography challenge for those who want to check what they are capable of and imagine themselves being journalists. To check out candid photography meaning for you should go through this challenge. Who knows what if it is in your blood to take gorgeous images?)
The best Instagram photography challenge ideas
Photography challenges for beginners occur on Instagram almost every day. Promoting people to take part in fun photo challenge, it makes them think more extraordinary and creatively as if adding bright splashes to a black and white image.
The longest photo challenge that I have come across was with the hashtag #365photochallenge. It is easy enough to understand what you should do here. Take an image every day all the year round and display it on your account with the corresponding hashtag. With this photo project, you will notice the flow of time and its importance think of how valuable it is. We usually do not matter on the day and it often passes by unnoticed without carving in the mind. Such photo challenge ideas may serve of a digital image diary not only for the events of your life but also the development and improvement of your photo skills.
Motivated and happy
This kind can be placed among those of fun photo challenge. There are a lot of things around you that you take inspiration from, those which make you happy and paint cheerful smile on your face. #100happydayschallenge is an opportunity to share your emotions with the whole world or at least with your account followers). To complete this challenge you become aware of pleasant events and things around you, pay the attention to small things of no importance. This is it, all these stuff makes your life and you share it with others.
Gratitude
It is possible to share even a word of gratitude through the images. Some people get shy when they have ti admit that there are things to be thankful for since the selfishness is overwhelming. This photo challenge will teach you to speak forward and share the feeling of gratitude. This images will help you to remember why you love particularly somebody and what was the contribution.
The above described were challenges in the long perspective, since they took you much time to perform. However, not all of them are like that. There is quite a number of photo challenge ideas in the term of month.
I would like to make you familiar with @theeverygirl_. Her idea of the contest is amazing as I see it. Of course, the general rule is that you are to take pictures every day during the month. Then the author of the challenge, i.e. @theeverygirl_, choses the winner. And likely, you will receive prizes. It is very alluring, don't you think so? What is still more interesting personally for me is that the tasks are structured in such a way that you will gradually come from the easies ones o more complicated. To beginning with have a particular number of glasses of water per day and coming to the drastic changes on the part of me if it were so – limit the usage of digits or any other technical appliances after a particular hour. Completing all the tasks, you not only will come up with a challenge to boat. Furthermore, the result of the contest also aim at healthier life style, improving all the aspects of your life.
There are also challenges that can even improve your feeling of style and boost our photography skills. Once I have come across a hashtag #myweekof.. and got interested what does it mean. So, in order to participate, you have to pick up a topic for yourself, whatever you like. I believe it will not cause any troubles. And then you just post images in your account. The possible theme may be #meweekofshoes or #myweekofTheColourWeel_red. All the images of this kind are very unusual on the account of the author's vision. Style of the photographer is expressed in them. They are full of energy and color.
You can also post on particular days, as in the challenge #TBT. It is Thursday that you are to share an image which is related to your past. It can possibly tell about a definite moment which became a turning point of your life, a meeting that you can never forget or it can be just a pic that you like. Throw Back Thursday is extremely popular with celebrities. Even Michelle Obama, ex First Lady of the US, does this challenge. If searching you can come across interesting shots. Do not get shy and share your memories with the rest of the word.
If you are too shy to ask a stranger on the road to show you the way when you get lost than #strangerselfie challenge is for you. The name of it fully corresponds to the conditions of the contest. You should take selfies with unknown people for a month and post an image each day. This photo challenge idea will do you good. It can help you to improve your speaking skills and develop the feeling of confidence. This is a sure fire way of getting new acquaintances and even friends in the future, eliminating the border of racism and making you feel free with the rest of the society.
Official Instagram photo challenge - #WHP
It is interesting first of all because it is managed by the company itself. They say that Weekend Hashtag Project is a series of images distributed between tree hashtags themes - #WHPgetaway, #WHPcolorstudy and #WHPreflections. The images in this challenge are characteristic of their design. You even may be lucky enough as to post a really good image and become chosen by the company. @instagram can share your picture with others. So be careful and follow it not to miss.
Emma Harris has her own Instagram challenge under the hashtag #aquietstyle. Being a successful stylist and blogger her project is popular with the followers and a lot of people indulge in it themselves. The topic is slightly changed from month to month. Quite often you can win a prize when 30 days come to its end. For those who has got greatly inspired by this photo challenge idea there exist specially created Instagram account calling the same as the hashtag. Here Harris displays images she liked most of all on regular basis chosen out of those taking part in the photo challenge.
Artists also create their own challenges in order to make art closer to each of us. Elle Luna together with Lindsay Jean Thompson created a #the100dayproject. It is for people from all over the globe and you can join it every moment you like. However, it started in April this year and it is in the middle right now. If it continues to attract so many people and finishes the same successful as started it is likely to come back again.
Speaking about trendy images from Instagram, I would like to share with you a video where you can get to know how to make a photo with a rainbow on your face. Girls discuss various opportunities and choose the best one. You can do the same and choose what suits you. Since such photos are very frequent on the social network I believe you would like to get a couple of shots yourself and share the image with your friends.
While sharing your photos via Instagram there are of course some items that you should keep in mind. You may call them rules or whatever you like, but to my mind, they will boost the number of viewers of your profile.
• Mind that you should post only the best content, no matter videos or photos. The quality should prevail.
• Keep an eye on the topic of the photo challenge you participate in. Post only those which correspond to it and write the right hashtag under it in the comments. If you use only best hashtags for your portfolio created on Instagram it will do you good and make your name famous.
• Quite often, there are such Instagram contests that have a prize to be awarded at its end. To participate in it you are likely to double check the conditions of the challenge, whether you do everything in the right way to be a relevant participant.
• It is the aim of any contest in the field of photography as well as photo challenges to get famous and earn some favours. Unfortunately, there is a practice when people spam the network with irrelevant images just for sake of posting. Do not do so! It will in no way contribute to your popularity.
Each of the Instagram photo challenges is good enough to become documented. You can turn all the images from a challenge you participated into a good quality album. It can be specially designed and correspond your tastes in everything. In this way, you will always have it at hand and make your relatives and friends discover about your accomplishments.
Photo color correction services can give you a helping hand here. If you are not a professional in the area but a mere amateur, you can get easily lost among hundreds of photo post production services. Having their websites popping up all over the internet. Our company is the right thing you need. With our qualified specialists, all your Instagram made images will get new life and skillfully convert into a charming photography for an album if you want.
Before and after retouch examples provide the customers with the pack of photography featuring some aspects we are good at. Photo challenges we receive each time we get a new order since it is in our priority to meet the demands of the customer and make them come back to our service once again. In addition, they really do so! Not only the high standards of image editing make our clients repeatedly contact us but also moderate photo editing prices do their job.
I would like to welcome you to our company and check out all the possible favours of our service yourself without extra explanations.
Do you like the article? Please feel free to share it via your social accounts.
---
Pay attention this photography blog which does not require credit for the pictures and photo post production examples listed here . All photographs used in the article are only copyright to their respectful creators . These shots posted as a big admiration of portfolio and photo retouching talent the experienced rt masters have . If you found the photo on this post that is yours and do not want to be promoted on our website , please do not hesitate to write us via online chat on your right and it will be quickly deleted .
---
Rate the article!
The article's rating:
---
You comments or questions are welcome; please share your opinion on the topic.
Use Facebook:
Use Disqus: