Underwater photography tips – how to capture the amazing world hidden under tons of water
Nowadays people are totally fed up with ordinary pictures. Every day we see numberless portraits, family shots or images from commercial industry. We know for sure how such pictures should look like and can easily determine whether a picture has been taken professionally or it must be improved. Still today we observe that ordinary photo styles are on the way of extinction. Instead of them style-narrow pictures are becoming more and more popular. Thus, this article will be devoted to one of such narrow photo spheres, which is underwater macro photography. Although this word-combination is totally familiar to every person, even professional photographers are not able to answer all questions concerning modern right underwater photography techniques and secrets to be used. So, what is it and why it has reached a high level of popularity? To know more about macro photos underwater see this video.
How to begin shooting underwater macro photography?
A lot of photographers, in the process of developing their photography skills and knowledge horizons, sooner or later become interested in macro photography. Incredibly, even a beginner can easily make a very colorful and live footage. Still, if you are interested in this kind of photography, then you need to consider some points and surely underwater photography tips beginners while choosing a camera. To start you should look at the camera specification, as it is very important.
A thing you should pay attention to is what the minimum distance between the camera and the selected model may be. Generally, it would be good for about 1-2 cm, but every camera setting is quite unique and you should consult about topic with knowledgeable specialists. Best of all, of course, when there is a macro mode, as that will make our photo practice in underwater macro photography much simpler. It is probably the most convenient option, but if not, then you should pay attention to several other programs that also may be of great using. Modes P,S,A and M will also capture interest from a very close distance giving you a possibility to shoot brilliant images. In particular, the recording program And (aperture) when automatically running flash and install the necessary diaphragm itself will set the desired shutter speed and you can take great macro shots. But still for this you need to know all useful tips for underwater photography and have lots of hand-on practice.
A prerequisite and an obligatory rule of photography from a very close distance without being in macro mode is a wide angle zoom lens, since a narrow angle may lose the ability to approach the necessary object as close as possible. Still a narrow-angle field of view lens is not terrible or trouble-making when the macro mode is used or with applied lens in at least 15 diopters.
When being engaged in underwater macro photography, you should have additional components without which shooting macro under water is not possible at all. In the starting stages, you can use the built-in flash on the box set and the special screen-lens, it will provide a smoothing of shadows. If shooting takes place at night or in very dark places, you will need a flashlight that also can be attached to the box.
For getting really good, bright and not-blurred underwater photos, you need some time to work out and train your skills. The undisputed fact is that in the water it is much more difficult to focus and catch the object, which is needed. The deepness of contrast is lost considerably. It is important to establish to the smallest aperture as far as possible, then you will be able to reach the greatest depth of field and necessary photo contrast, up to even 10 cm. You should also try to take a photo without focusing on one plane as that is believed to be a basement for all underwater photography tips. For example, if you want to catch a fish swimming near-by, the focus should not be established only on the eye directly, but alos on the nose. It is possible to focus somewhere between them to obtain the sharpness of one and the second simultaneously. Before trying the macro shooting under water, we recommend first learning how it is done in the air, in a surrounding that is familiar to you and only after starting taking macro pictures under tons of water.
One of the challenges will also be keeping the camera at the desired distance from the object in the water, so good photos may not be possible, at least during the first photo shootings. Many newcomers may be disappointed in case of not finding colorful shots in camera after such a tiring shooting under water. But the main thing is never to be in a hurry waiting for quick results, as the underwater world does not like fuss like people are fond of. You should look carefully into every fish swimming near-by, every lifeless stone or unusual shell and then, but very slowly, it is possible to find the most elegant and suitable frame. Remember that hurry is never useful and if something is really precious, satisfactory results will never come just from the first trying. Thus, do not get discouraged too quickly.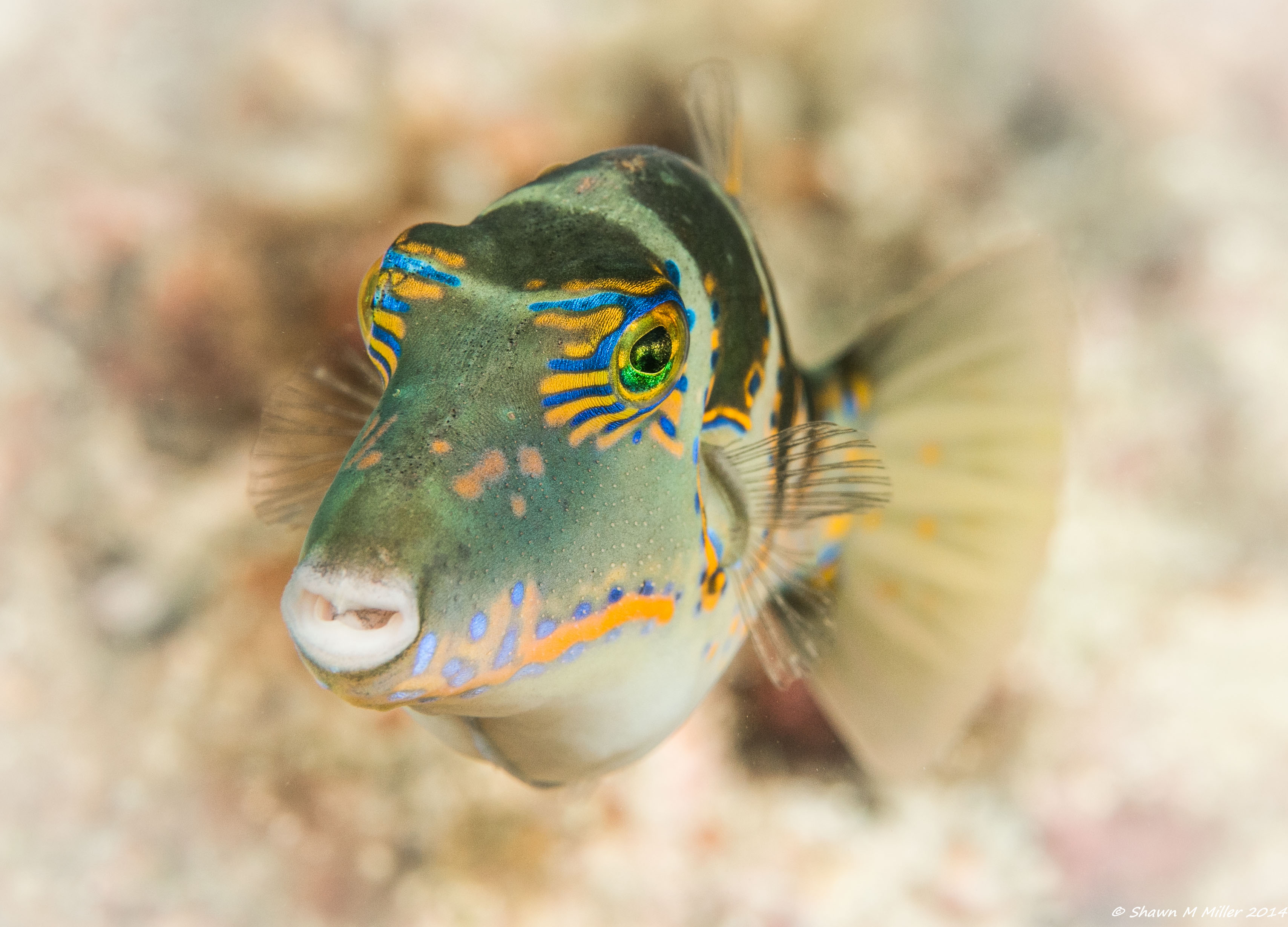 Our team understands how difficult, tiring and demanding underwater shooting may be. That is not a usual surrounding for us and people are not able to access the beauty of world underwater just because we are not living here. Still, many photographers do of leave the idea of catching beautiful shots that will reveal at least some secrets of that hidden world. If you want to join their rows, then you will need to get through tons of literature in a desperate hope to find information about frequently used underwater photography techniques and beneficial underwater photography tips beginners.
But wait, do you really need to get down to all those books with numberless pages? What if we say, that internet and articles like this will be more useful for you. In this article our main aim was to process tons of information about this type of photography and organize a special set of rules for macro shooting under water.
Tips for underwater photography that will turn you into a well-known professional
To understand every piece of advice that you will be presented with, once again it is necessary to realize what is macro shooting and what difficulties it ma bring.
So, macro is photo or video, in which the scale of the image is in the range from 10:1 to 1:5 and even more. This method is used when you need to take a photo from a closer distance than it is really necessary. In other simple words, the macro mode in camera increases the picture itself. Another feature of photography is that you can take photos of very close range, which can reach several centimeters. With this method, you will need a special wide angle lens. Usually, modern cameras already have a button "macro" that allows you to do these extraordinary images, if not, just use the extra lens. For this kind of imagery cameras such as the Canon 550d may be quite beneficial. But still tastes differ and we do not have enough rights to advise you something and claim that this camera is the only suitable variant. Remember that the more the magnification, the worse the sharpness. That is a simple rule of macro shooting.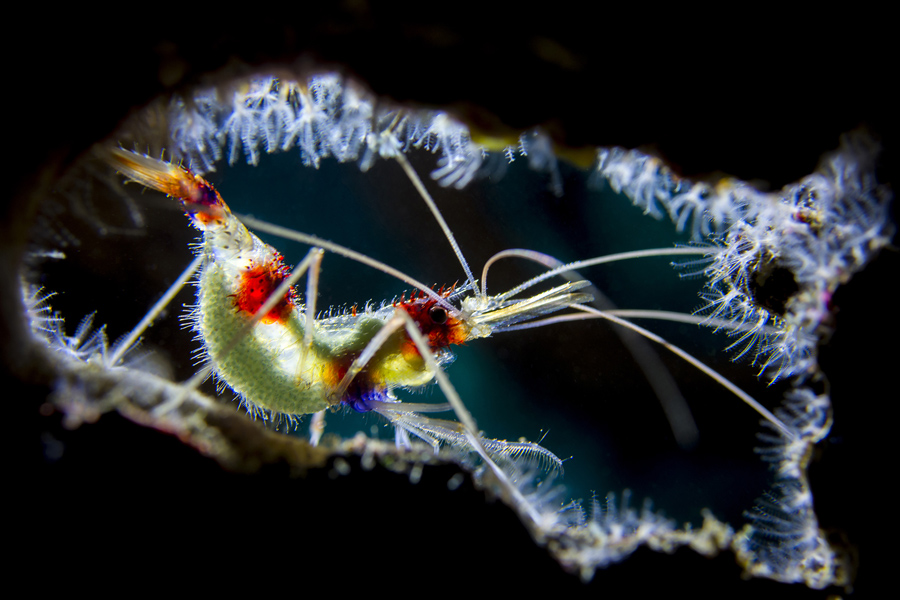 When you are already confident in your skills, abilities and knowledge, you can immerse yourself under water in an unknown and intriguing world of colorful fish, alluring coral and other interesting underwater reptiles. Get ready to fill your photo albums with colorful and bright pictures that will grab everybody`s attention and make people fascinated. For beginners the best time to take pictures in the water is night or late evening. During this period fish is less mobile, and thus is easily perceptible. Use your imagination and then underwater macro will become truly memorable and exciting. But still creativity must come in combination with great underwater photography tips. What are they?
Tip 1: Closer isn't always bigger and consequently better!
Among aspiring photo amateurs there is a mistaken belief that the closer the camera is to the object, the larger it will turn out. Let's understand whether and discuss whether it is true.
Let`s suppose that the seller offers you a choice of two digital cameras: the first takes a macro from a distance of 2 cm at focal length of 35 mm, and the second from a distance of 6 cm, but the focal length is 210 mm. It would seem that the macro mode of the first camera is totally better, because it shoots from a distance that is three times closer. However, it is not so! Do not get mistaken. The fact is that when you are zooming the angle of view, and thus the area of the frame is proportionally reduced, and the relative size of the selected object, on the contrary, increased, so that the lens of the second camera, compared to the first, bring the object in 210/35 = 6 times closer. Thus, the shot taken with the second camera from a distance of 6 cm, will look like removed from 1. The same logic applies to the lenses of film cameras. Thus, think better before choosing appropriate camera for macro shooting. Another brilliant idea will be to consult specialists in this sphere and try to buy the same equipment as they use. That will guarantee the final quality of taken macro pictures. More about choosing the right shooting equipment you will find in the following underwater photography tips.
Tip 2: Pick photo equipment according to your needs
Nowadays, there are seven kinds of accessories for macro photography, which you can use in order to get alluring underwater photography. All of them, from the very simple and cheap to the best and expensive are totally necessary. The most important is camera. You can choose it depending on your taste and definitely pocket. We would certainly advise you not to waste your precious time, and purchase one of the 1:1 macro lenses.
Tip 3: Take control over reverse wave
If you shoot in such unpopular diving areas where water is not always crystal clear this advice will be useful for you. Especially places near the coast may have bad visibility due to runoff or the unclear sea bottom, totally agitated from breaking waves. The most difficult is to shoot with underwater camera are dark objects in the open water. In all of these situations, a reverse wave is inevitable that may cause a lot of troubles. Depending on the situation, you can avoid the back flow using "noisy" backgrounds that can hide the flaws of water, and using the light nearer to the subject.
Tip 4: Use the flash
A small depth of field and contrast with macro photography forces the photographer to shoot at a small aperture to work out all little details that are of big importance. By doing so, you will have to remove with long exposures, so any camera movement will result in blurred image. That is not what you want. For this discouraging reason, a wide range of underwater photography techniques have been created to make your shooting easier.
The easiest way to solve this problem is the use of camera flash. Not only this will allow you to shoot with a small aperture — fast pulse of light from flash will freeze any subject movement giving you an opportunity to make a brilliant shot. And it is not a surprising truth that a raw image with good quality with further improving, for instance with productive photo color correction services, will result in photo of amazing beauty.
If you have consistent flash with TTL mode then you may consider yourself lucky. The most difficult task is getting correct exposure automatically. Otherwise, you have to introduce exposure compensation on your own, for instance +1 or +1.5 for white items. This procedure will definitely double the time devoted to shooting, do you need it?
Don't forget to remove the flash with "hot Shoe" and to bring closer to the lens to uniformly illuminate the object.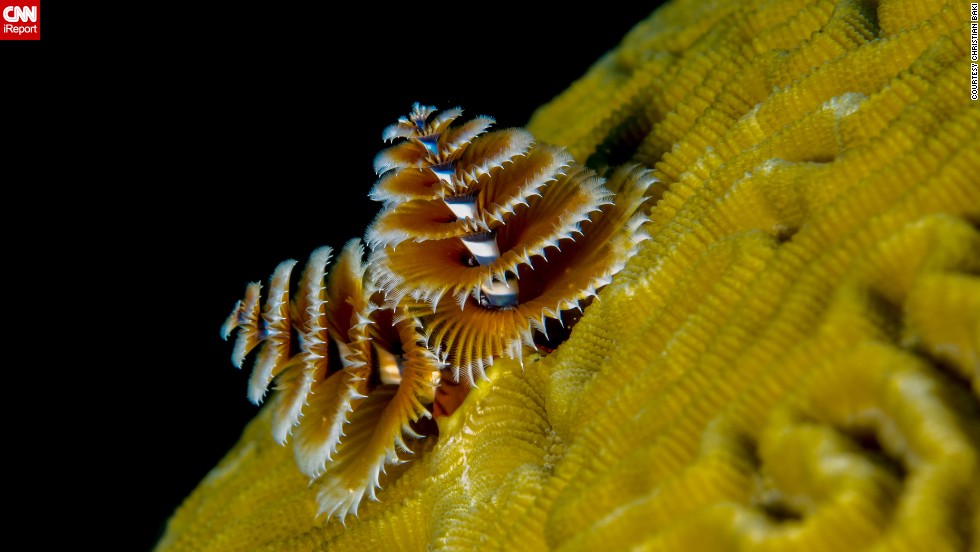 Tip 6: Pick the right film to have exquisite macro photography
For convenience and comfort during shooting on macro lens you can see a special scale. It is the case when should not shy away from bright, saturated colors, so for shooting fish and reptiles it is recommended to use a colored film of high saturation. From slide films we may name such suitable films as Fujichrome Velvia 100F, Kodak E 100VS Ektachrome, Agfachrome RSX II 200 and Kodak Ektachrome 400X. Among the negative films we should first mention the usual Amateur film, which has a high color saturation Kodak Gold and Fuji Superia, and professional — Fujicolor Superia Reala 100, Fujicolor NPS 160 and Kodak Supra 200.
I recommend to use a film of average sensitivity, about ISO200...400 to shorten the exposure and to prevent "smearing" when shooting moving objects such as fish. The same applies to the sensitivity matrix of the digital camera. And don't spare the tape, shoot a lot of takes: due to a very small depth of field in close-up photography a lot of shots are not suitable and must be deleted. So, take them a lot to have further a good choice.
Tip 7: Do not pursue for the maximum magnification.
This advice will be of use to owners of 1:1 macro lenses. Clearly the desire of beginners to shoot with maximum magnification is understandable. As a result, everything on a shot may come out blurred: at full zoom the depth of field is catastrophically low, and equal fractions of a millimeter. Thus, viewers will not get any positive emotions from assessing your underwater photography. And even if they want to enjoy it, they will not see anything, as there will be just a complete mass.
How to get out of this situation? We have a lot of trust-worthy tips for underwater photography. For instance, shoot at lower magnifications, such as 1:2. The depth of field would increase greatly, which will give a good opportunity to work out all the little details. When you print taken images, you will only need to zoom twice normal size, and to crop the excess. The procedure is quite simple. In the end the effect is the same as when shooting macro 1:1, but with a better sharpness. Thus, your macro photography will collect much praising.
Tip 8 : Choose great location
Do your best to select a suitable place for diving. If you don't know well the geography on the planet there are only a couple of places where you can see rich underwater world. Corals are found only in the Red sea and extensively scattered in the waters of Australia and Oceania, since the conditions for the lives of these underwater creatures are unique. For instance, you can safely buy a tour to Egypt on the Red sea, regardless of the space — Sharm-El-Sheikh, Hurghada or Dahab. These all the seats have access to the African or the Sinai coast of the red sea (by the way, is so called is because of the corals), where the corals are evenly distributed along the coast. The only thing you should pay attention is safety of diving and possibility to find unusual underwater creatures. In case, you have done a lot of great shots, do not forget that they can be easily improved by our highly productive service at surprising reasonable photo editing prices.
Tip 8: Buy proper clothing
Mask, snorkel and fins (diving suit, and other accessories) must definitely be in your collection. Required components such as mask (without it you will not see anything, and dark glasses with good clean nose of snot), the tube (without it, your staying under water will lose its charm and interest) and Slippers for walking on the coral, the rest is bought according to your choice. Fins, for example, help to dive deeper — you should toss them over the water, and they already give the right direction in depth, reinforce them when moving and they will help to move on surface faster.
A wetsuit will not freeze and burn for a long time on the corals, the water is warm, but if you get carried away, you can quickly lose warmness, after an hour, even at 28°C the body begins to feel cold, but the sun in the African country shines very intensively. Gloves help protecting from scratches on the corals not only hands but also other parts of the body (you can wear the rest for protection from rocks). Modern masks are made with good latex, they can be chosen according to the size and quality. Many of them now have dual-skin contact and thus they let less water inside. Again for the shallow dives an ordinary mask will be suitable and a good and expensive dive mask must be bought for deeper ones.
Tip 9: Focus on eyes:
If you shoot animals, such as seahorses, gobies or shrimp, make its eyes the focal point. That will add a sense of some emotions that will make your photography outstanding. Moreover, although being quite simple, that is one the most effective piece of advice among underwater photography tips beginners.
Tip 10: Background makes the whole photography
Look for interesting backgrounds, some of the most beautiful images in macro work, because being off on the plan, which itself is an interesting texture or textured background like coral polyps, kelp leaves and anemones. Sometimes colorful or on the contrary one-color background is nearly 80% of picture success.
The rule is simple. If there is no background, there is no main object. Impressive coral in the background of the dark blue sea, will look good with yellow-blue contrasts. Connect people in the end. Use the rule of thirds, even fourths — the main thing to look balanced and interesting.
Tip 11: Don't harass the creature
Marine critters can be extra-sensitive to flash or movement of water caused by photographer in the water. Be nice to animals (and other photographers) — after you got a few pictures, go and look for another topic. Otherwise, you may have a lot of quarrels concerning future places of shooting.
Tip 12: Control their buoyancy
Very often the bottom of the underwater environment composed of fine sand or silt and the photographer with their feet and flippers can in a moment destroy the transparency of the water. Always be aware of your surroundings and take care about the equipment and about the camera and keep them far away from the bottom and reefs.
Tip 13: Go with locals
A good guide for diving knows the habits of local marine life and where you live the local creatures. Better take a look for underwater creatures with a local guide and have excursion with them. They will move from place to place with you, indicating their presence. They will show the most fascinating places where taken pictures will be unrivalled even without editing services.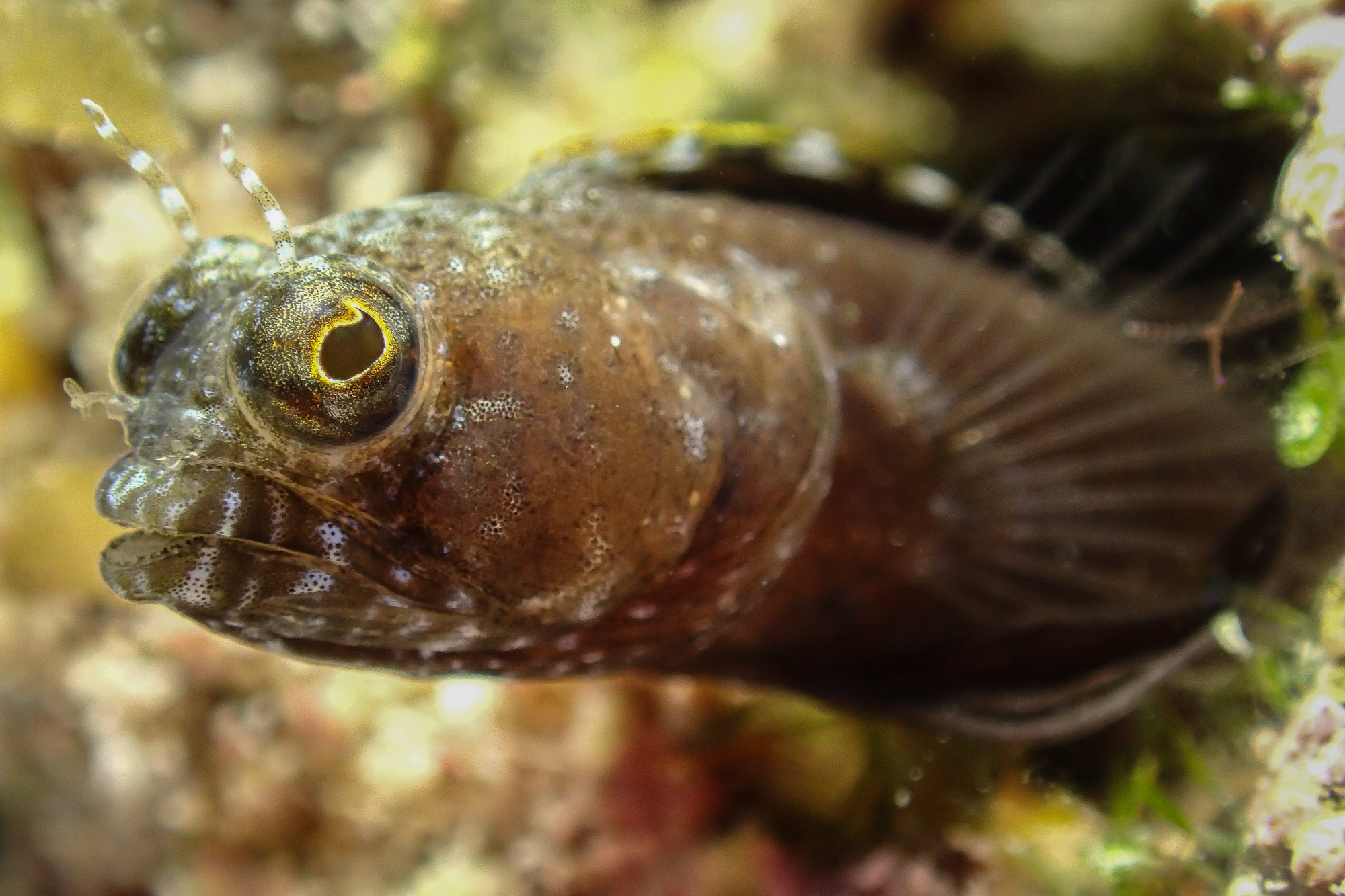 Tip 14: Feel free to get closer
Think you close enough to your subject? To this we can add only one approach of getting closer. Thus, you will see every creature better before shooting. Thus, you will see all powerful sides of a reptile or fish that is going to be captured on your camera. This way you will be able to choose the right angle, distance and setting exactly for it.
Tip 15: Do not look only on your camera
See more on the sides, less on the screen. Everything is happening around you while you are shooting small fish tie, behind you floats a large Napoleon, for instance. Used to estimate approximately how far and wide sees your camera and shoot intuitively. It will double your chances for success. The exception here is the video and macro, which is always necessary to monitor on the screen.
Tip 16: Do not lean on your hands.
It is a fact that waves move the body of the photographer talking here and there absolutely mercilessly, and this effect is observed even at a depth of 5-6 meters (not dive deeper). That may become a considerable problem. Although, it is gradually subsiding.
Thus, you should have either a shorter exposure or a special shooting regime.
Tip 17: Do not expect to get a masterpiece from the first try.
That is so, especially if you have never dived with a camera. Try, experiment, find the options for the entire vacation it is possible to take material for the distant future to handle (needless to say that we need external storage?), and viewing results on a daily basis, we can understand that better and more interesting looks are not simply achieved. Turn his head, look, look around you'll probably notice a nice picture or an interesting plot. Try to look at one object from different sides, especially if it is interesting or coral stone with beautiful fish. And in general just be creative.
Tip 18: Do not forget to dry and clean
The last step is the most important for keeping your camera in good condition and taking stunning underwater photos for many years and for future generations. If possible, rinse your camera or box with fresh water before you open them: taking the camera out of the box, or the memory card from the camera.
Boat dive often is the tank with fresh water for cameras, but smaller vessels for diving with a tube are also necessary. Then be sure to dry the camera or the box before you open them and get the memory card.
In compact cameras for underwater photography the memory card is usually located near the battery compartment – not the best place for getting water. When pulling DLSR from Boxing is not critical, but still important as thoroughly as possible to wash off the salt water before you open the case.
These were the most useful tips that will, at least we hope to, help you in making the first steps in macro photography sphere under water. This style of photos is highly appreciated due to its unusualness and ability to bring great results. But, do not forget how hard it is to get alluring pictures when above you there tones of water. The first result will not be appealing, but do not get discouraged. This sphere is rather hard to succeed at, but you will do it. Our team has also prepared other articles, information in which will attract your attention. These are 2017 Best Photoshop tutorials on You tube and How to choose the best camera for an amateur photographer. They contain all information that has not been raised in this article offering you a chance to amaze everybody with your photo ideas and editing after shooting.
Still if you feel that retouching is not your vocation or just do not have time for this activity, try our photo post production services.
We will process your shots instead of you saving your time. One more bonus for you is that we a have a variety of these services, for instance productive headshot retouching or exquisite portrait retouch. We have a hope that both present before and after retouch of definite beauty. But if needed, we will retouch macro photography not less perfectly.
Do you like the article? Please feel free to share it via your social accounts.
---
Pay attention this photography blog which does not require credit for the pictures and photo post production examples listed here . All photographs used in the article are only copyright to their respectful creators . These shots posted as a big admiration of portfolio and photo retouching talent the experienced rt masters have . If you found the photo on this post that is yours and do not want to be promoted on our website , please do not hesitate to write us via online chat on your right and it will be quickly deleted .
---
Rate the article!
The article's rating:
---
You comments or questions are welcome; please share your opinion on the topic.
Use Facebook:
Use Disqus: