How to take pics of childbirth - Photographer's tips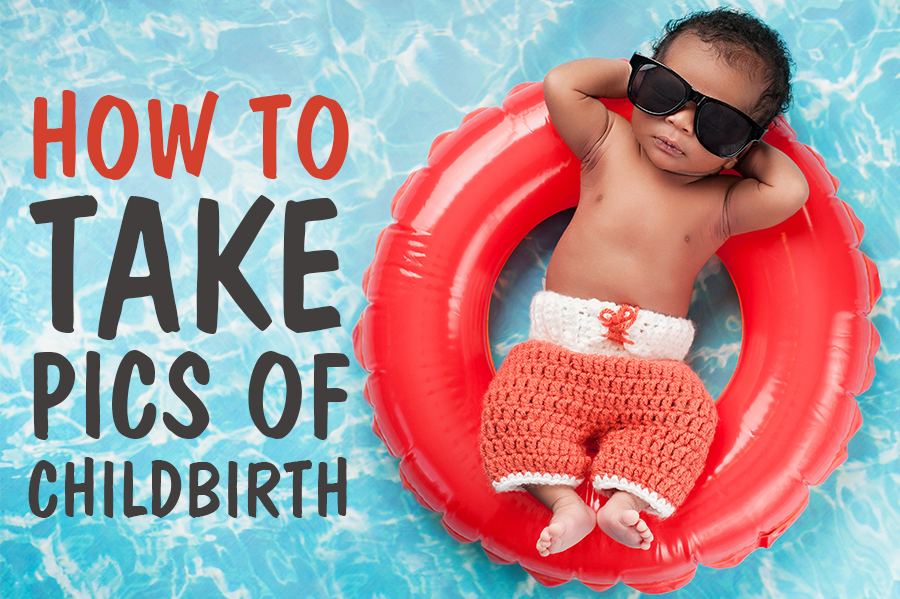 The delivery of a child is a significant event for any family. Most parents try to capture in the photo every moment of peanut's life, starting from the first minutes. It's not easy to make really good pictures of babies. A small child is capricious, you cannot ask him or her to stand up beautifully, take some pose. Therefore, there are a lot of tricks and secrets about how to make cute childbirth photographs, for example, here are some of them: "6 Safe & Easy Newborn Photography Tips".
Let's try to figure out how to photograph the newborn children in this article.
Can we take pics of childbirth in general?
In many countries, there are signs that forbid exposing infants to strangers. It is especially widespread among the older generation. Parents are often afraid of diseases, germs, spoilage, evil eye, envy. From the point of view of psychology, such fears are understandable: the fear of a child's life is one of the most powerful parental phobias.
From the medical side, this rule has a reasonable explanation: a newborn needs time to adapt in new conditions. First, he develops immunity at home, among relatives, and then this circle of intimates gradually expands. It is also believed that young children are especially vulnerable to people with poor energy.
Only parents can decide to take shots of their breastfed child or not. Over time, many details are forgotten, if not captured on a film. It is not necessary to arrange photo sessions with a large number of relatives or spread all the photos for everyone to see. The main thing is to preserve important, touching moments for the history.
Styles and types of childbirth photos
As a rule, an infant is photographed at the level of his eyes. To do this, you have to crouch or sit on the floor. But often they make cadres as if "from above", so it turns out that the child is located, as it were, vertically on the wall. Then you have to get on a chair or a ladder. When shooting it is desirable to change the camera angle so that the pictures turn out to be interesting.
If the child turns away from the camera, lowers his head, then play in front of him a ringing toy, draw his attention. Affectionate intonation can also fix the situation – the baby begins to smile, and here he is again ready to shoot. During the photo session, try to change the shooting location and background color: diversity is the basis of creative photography.
Do not forget to be photographed with a toddler on your hands, because you are the happiest parents in the world, it will be written on your faces!
There are two main types of family photography: staging photography and everyday style. Consider the pros and cons of each type.
Staging photography: When staging photography, the details of the future photography are thought through to the smallest detail. This format allows you to embody a lot of original ideas, create real masterpieces for a home photo album. Often shoot production shots invite professional birth photographers who know how to put the right light, take the right angle.
Minuses
The embodiment of the idea will take time, sometimes long (prepare props, properly arrange the place of the shooting, prepare the baby, make up the mother). The work can take several hours, it is necessary to take breaks for feeding and hygienic procedures. If the kid is naughty, shooting should be postponed, preparations will be in vain.
Pluses
The professionally filmed cadre will best allow you to convey the atmosphere of the first days and months of the baby's life: the mother's love, the father's care, happiness from his birth. Usually, these are the most presentable pics of childbirth in the family archive.
Everyday photos
The task of everyday shooting is to take pictures of the moments of a child's ordinary life. Here, much less attention is paid to detail, it is more important to catch a successful shot: the first smile, the first toy, the first walk, the acquaintance with the grandmother. The reason for shooting can be found every day, most importantly – to keep the camera ready.
Minuses
Most often these pictures are shown only to relatives. In the frame, there may be unnecessary details (home disorder, messy bed) or moments, usually hidden from prying eyes (lactation, joint bathing). The amateur photographs have mistakes: unsuccessful focus, blurry background, incorrect lighting.
Pluses
Everyday photos cause especially tender emotions. They keep the most precious memories.
Shooting Rules
We'll figure out how to photograph babies so that the shooting gives pleasure to all the participants of the process.
1. Choose habitual babies places or objects (baby cots, parents' hands, favorite rattles, and pets); among them, the baby will feel at ease, his behavior will be as natural as possible;
2. When the shooting is planned for a long time, pre-feed the baby, change the diaper;
3. If you shoot the child naked, place a waterproof cloth under the basic fabric to protect furniture from "surprises";
4. Beforehand, check the sounds that your equipment is emitting. Sometimes the shutter of the camera clicks loudly enough to wake or even scares the baby; do not forget to turn off the flash;
5. Ensure that the surface on which the baby is lying is soft, pleasant to the delicate skin; on a perfectly flat plane the child will not be too comfortable, place soft toys, pillows under the head and back;
6. Choose for a photo session a monophonic background with small bright details, otherwise the small body will be "lost" among the variegated objects;
7. Photographing babies more conveniently asleep, so they are less active, almost do not cause trouble;
8. Set the camera to burst mode when photographing the baby on the move (on different models it can be called "sport", "burst", and "continuous" mode). The camera makes up to 3-4 shots per second; the pictures will not be blurred, and from a large number of photographs there will always be some particularly successful ones;
9. Do not forget to process the received pictures using photo post production services even on the best images sometimes it is worth fixing the light or removing unnecessary visual noise.
Safety measures when shooting a newborn
Sometimes in the pursuit of cadres, adults forget about security measures during a photo shoot. Harmless at first glance objects can cause inconvenience or create a traumatic situation. What seems to us a trifle; it can make a suckling experience serious discomfort. How to photograph babies without risk to health? Understand the basic rules of safe shooting.
Many talk about the danger associated with a flash, which at best can scare the baby, and at worst – negatively affect his retina and vision in general, because newborns still have "immature" eyes: the pupils are dilated, poorly accommodated, they do not have yet protection from bright light.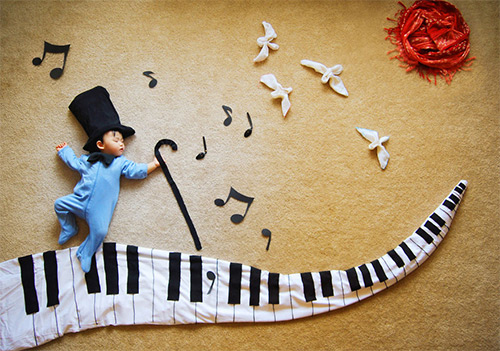 Props for shooting: Everything that is around the baby should be safe, so before shooting learn in-depth newborn photography tips. Babes in arms are characterized by sharp involuntary movements and waving their hands, that's why you cannot photograph newborns surrounded by heavy or traumatic things. Soft toys, light objects without sharp corners, without prickly details will be well suited for it. Use natural fabrics, they do not cause irritation, do not accumulate static electricity. Do not forget to thoroughly wash what the child can take in his mouth, especially when the props belong to strangers (for example, a photographer).
Insurance: No matter how safe the situation may seem, one of the adults is at arm's length. Neonatal reactions are unpredictable. A sudden sound can cause a sudden shudder. Infants are frightened of their own chaotic muscle contractions or hiccups. Any careless movement in the absence of fences can result in a fall, even a slight height can lead to injury. Photographing newborn children in the hands of younger brothers and sisters is possible only with parental insurance.
Non-standard plans and poses: Recently, non-standard plans have risen to popularity: in cabbage, in a basket, in a gift box. Very popular position is the "frog", when the baby lies on his stomach, picking up his hands and feet. Many seek to imitate famous photographers, not knowing that most of these pictures are made in Photoshop. Look at "How to photograph children – the best poses for toddler shooting" and try to implement them. But it must be remembered that in all non-standard poses the baby is firmly held by the parent or assistant from different sides, then from one set of photographs one is mounted, removing the hands of adults with the help of a Photoshop. Shoot the baby during sleep, so as not to frighten him with an unusual situation.
And now, when we talked about security, it's time to start shooting.
Ideas for baby photography
Close-up
Photos, which depict close-up individual parts of the baby's body, are not found in the home album often. However, with the right focus, they can fully convey the charm and fragility of a small creature: a thin fluff on the cheek, soft folds of the hands, tiny fingers. Particularly touching are the hands of parents near the baby.
Take close-up small legs in daddy palms or facial expression of little darling, when she sleeps in the arms of her mother. Such photos do not require special preparation, because only the baby will be in focus, and a light mess or uncombed mother will remain behind the scenes. You can see "How to improve your Baby photo shooting" and get your ideas.
Usually for such photos use the macro mode, this allows you to capture the smallest details. The final version of the image is often rendered in black and white to emphasize the main idea.
Family photos
Often parents photograph only the baby, forgetting about the value of family photos. Runaround can be different: the mother after childbearing has gain weight; the father is too lazy to change his T-shirt, not that day, not that mood. But think about the fact that after years your child will be very interested in knowing what you were like at the time of his birth. Do not deprive him of his family history.
It is not necessary to turn a photo of a family into an exhibition model, where everyone is like a mannequin. Take live pictures of everyday life, applying only few effects of baby photo retouching. Excellent shots can be caught when a child plays with older children, looks at pet, smiles at mom or sleeps with a dad.
Fantasy photos
Sleeping babies are an excellent basis for creating fantastic stories. For 2-3 hours you have time to deploy around the baby this magic, the main thing in advance to come up with the plot. Decorations are any safe items.
You should start with the preparation of the shooting place. It can be a bed, a basket or a frameless chair, which is very convenient to work. You may need small pads or cushions that will help give the baby a certain pose.
Do not use a too mottled or colored background that would steal the show. The baby must be the central figure, because everything is arranged for him! Use for this purpose monophonic fabrics and plaids made of natural materials.
The newborn should not be cold. Before shooting, turn on the heater (especially if you photograph the baby in winter and the house is cool). The air should be at least 25-26 °C. For a baby, this will be the most comfortable temperature.
The childbirth photographs will turn out interesting if you use different props. Most often you can see newborn babies in crocheted hats of various "modifications", including imitating animal ears.
Plots for a photo shoot can be very much, which will spur your creativity and will indicate in which direction to move.
For example, we can make an astrologer from a baby. Spread out the appropriate sizes of plaid dark blue or black color, the sleeping baby is placed on its side or back roughly centered. Around it, carefully arrange stars and planets, cut out of foil or multi-colored paper. Tinsel will serve as the tail of a comet; the mother's handkerchief will become a cloak. From the soft plastic tubule from the juice make a Skywatcher wand and gently insert it into the cam. Then photograph the resulting picture.
Most of the scenery can be folded from multi-colored pieces of fabric (blue sea, green meadow, blue sky) or cut from paper; Snow and clouds are obtained from cotton wool, tree trunks from twisted knitted things. Let your imagination run wild, and you will create the best fairy tale for your treasure.
Minimalism
A photograph, where is nothing but the baby, requires a special aesthetics. If you observe all the subtleties of light, colors and textures, you will get a masterpiece worthy of a separate photo frame.
Usually for such a picture on the baby leave a minimum of clothes: a hat and panties. The background is chosen in a discreet color (preferably warm pastel shades), but with a strong texture: a cable knit blanket, cloth or a rug with a well distinguishable pile. In the photo there must be an object on which the attention of the audience is focused: a bright hat, a large soft toy or the name of the baby laid out in cubes.
The photos of the baby are a source of warm family memories for many years to come. Take pictures of your baby as often as possible, because at the age of one year he changes literally every week.
Involve the professional birth photographers
The first year of the baby's life is the most interesting for photographing and so important for the family chronicle. Every month of the life of babies is an important milestone in their little history. It is very important to record for the family album how the suckling sleeps touchingly, how to do hand-to-mouth activity, how to learn to sit, crawl on his stomach, and then on his hands and knees, their first steps...
You can organize a professional photo shoot for newborns. Parents can find among friends or through friends a professional photographer, who specializes in this style of photography, then discuss with him photo editing prices and agree on the style of the photo session and the venue.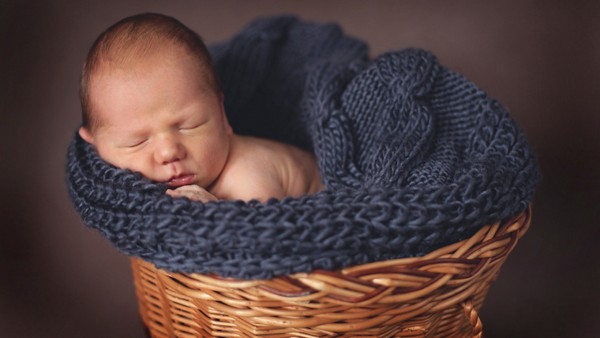 First, there is a light in the photo studio that you will never get at home. Secondly, professional birth photographers will always take pictures of such quality that you cannot do. Thirdly, the professional retouches the pictures so that any drawbacks simply disappear.
Just try to choose a photographer who specializes in children's photography. Such people are very tolerant of children's whims, which a photographer of a different direction can greatly angry. In addition, professional birth photographers, as a rule, make good contact with children, and this is the main condition for a successful photo session.
The first year of a child's life is a unique moment, which, as a rule, passes quickly, because the baby is growing rapidly and developing. It is during this period of life that we recommend not to be lazy to take photographs of the baby, because this period of life of the child will no longer be repeated.
Newborn photography tips from top-sawyers
In Europe, babies were photographed more than 10 years ago. They have long had such a direction as "photographing newborns" with all their "goodies" and features. And in the US, such photo sessions have long been popular; many celebrities even sell photos of their newborn children for fabulous money to magazines. Many photographers are happy to share their experiences and newborn photography tips.
• "Catching" a successful shot with a child who is always busy is not easy. Therefore, you will have to show miracles of patience and skill. Do a lot of shots, some of them just will not work, they will be blurry, but 1-2 will be different. For them it is worth spending a little more time.
• Increasingly popular are the production shots with interesting stories. But if you wait, when you have time for this creativity, then miss the most interesting moments of your baby's development. Let the camera (even just a phone) always be at your fingertips: the first smile, the first tooth, the first step is never on order. If everything is not photographed "right here and right now", then you will greatly regret it.
• Yes, everyone wants to capture the merry and joyful face of a child. But let in your collection there will be some photos where the kid cries or something is dissatisfied. This is also an emotion that belongs to him. Then he will be interested to see himself in this mood.
• Do not avoid close-ups. For some reason, when you look at someone's family albums, in most cases, objects and people are taken from afar. There happen to be, but diversity still nice to have. Face of little one in close-up better conveys his emotions: he yawns, frowns, smiles. Such pictures cause a lot of emotion.
The secret: if at the moment of shooting the kid is still capricious, it is easy and quick to calm white noise – you just need to include a special application on your smartphone.
Modern moms are not afraid to take pictures of an infant. On the contrary, they do this often and with great pleasure. Many of them have learned to use the feature packed cameras, Photoshop and special programs for editing photos and Portrait retouch, have learned to make collages and slideshows. All this indicates their genuine interest in their children, because the occupation of such creativity is one of the brightest demonstrations of their love for the baby.
Let's get back to our tips. Small participants in photo shoots are best shot on a macro lens. It paints virtually every eyelash and allows you to create very clear pictures. With its help you can make beautiful photos of the legs or hands of the baby, capture a close-up of the mouth or eye with fluffy eyelashes. And then from these photos you can make a wonderful collage.
A clear draughtsmanship is one of the main features of optics. Coupled with the camera, pictures on this lens are sometimes so detailed that you can consider, for example, the structure of cosmetics on women's skin and here all it takes is Headshot retouching. This optics is great for shooting children of any age, especially newborns, when you need to draw the smallest hairs and the finest eyelashes of a child. The lens focuses from a short distance, does not distort when shooting portraits, and neatly works out details in the correct lighting.
Natural photos always look more alive than the production ones. In addition, exactly these real moments from life are a present value for a family photo album. Do not get dwell on production shots and baby photo retouching, because the images should be as real as possible. Breastfeeding, the first toy, the first dress and walks – that's what will surely well catch on the family album.
As we can see, now in the trend images, where the kids touchingly lie snug in bed. The ideal age for such photos is 2-3 weeks. Often when shooting children under the age of three weeks they are placed in special baskets for newborns, wrapped in diapers or waists, decorated with bandages with flowers. During the photo shoot the baby tries on several different images, behind which you cannot see him. After three weeks of age, children no longer sleep so tightly, they cannot be put in such poses. However, when shooting children from 1 to 3 months, the pictures are more interesting: the kids begin to react to the sounds, smile to their mother, keep the toy in their hand and stay awake longer, which means that there are a few more scenes for shooting. The bulk of clients turn to the professional birth photographers when the newborns begin to hold the head on their own.
Peculiar features of baby photo retouching
Processing begins with the technical correction of the selected images. It is necessary to clarify and the image framing; align and improve the color and brightness of the image. Pictures are getting closer to the ideal, and many photographers are limited to this. But lovers of their business go further. They use various programs like Photoshop and Lightroom and resort to Photo color correction services.
The processing photos can be natural and artistic. All sorts of skin problems associated with redness, allergies, are easily removed with natural color correction and light retouching. Artistic processing means tinting, all excesses, imperfections are removed – the photo is brought up to the ideal.
The next step is retouching. With simple retouching, the master removes the random parts that have got into the cadre, works on the complexion and hides skin imperfections, emphasizes or corrects the figure; the level of retouching skill can be determined by his Before and after retouch portfolio. But sometimes you just have to build the pictures again. This is not a shooting error. Children's shooting often has to spend more time on processing to provide comfortable and safe conditions for children during the photo session.
And only then comes the time of artistic processing of the very best images. This is a long and complex process and the most important, because it is the artistic processing creates the mood of the cadre. It is necessary to choose a gamma; to emphasize the appropriate light and color to the general idea; sharpen the composition; choose an ideal contrast... Processing possibilities are endless. The main thing is to see what exactly you want to do. Many people benefit from art education and creative experience. After all, only the artist can see whether the pics of childbirth will look better in black and white, or it should remove green shades, emphasizing the red ones.
Of course, technology has paramount importance in photography. However, another very important point is the ability of the photographer to sensitively capture the mood of the kids and pay attention to the smallest details. This can help your own experience of parenting. After all, photographers film their children literally from the first minutes of their life and understand the value of unique moments from family chronicles that all members of the family will remember with time, viewing the photo album. If your parents like the first-born shots, they will most likely become your regular customers and will return again as soon as their family replenishes.
Do you like the article? Please feel free to share it via your social accounts.
---
Pay attention this photography blog which does not require credit for the pictures and photo post production examples listed here . All photographs used in the article are only copyright to their respectful creators . These shots posted as a big admiration of portfolio and photo retouching talent the experienced rt masters have . If you found the photo on this post that is yours and do not want to be promoted on our website , please do not hesitate to write us via online chat on your right and it will be quickly deleted .
---
Rate the article!
The article's rating:
---
You comments or questions are welcome; please share your opinion on the topic.
Use Facebook:
Use Disqus: