5 Tips How To Find Your Own Unique Style In Photography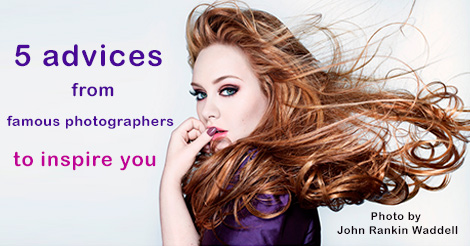 With the popularity growth of social media platforms over the last few years the popularity of the professional photo considerably has increased too. Each person has at least one professional photo shoot. Nowadays photos are appreciated more than earlier.
To become the photographer, it is not necessary to finish special higher educational institutions, the equipment for photographing becomes more available, and therefore there are a lot of photographers in the USA today. But the same video lessons, courses for beginners lead to the next fact: we receive `identical` professionals. Looking at their pictures, it is impossible to tell the author`s name precisely. How to be distinguished from a thousand of profs and to become recognizable?
Certainly the main thing in this issue is to find your own style in photo art. Individual signature of the artist is a set of nuances which are specific for him.
Let`s sort out what can become your twist and mark you from other photographers.
What to begin with?
It is well-known that style is not what you take picture of; it is the way you make it. However, the process of understanding of WHAT you prefer to shoot lies close to the fact HOW you want to realize it. So, take a pen and paper. What occurs to your mind?
Ask yourself: `What do I actually want to take photo of?` Consider this question, be honest with yourself. Wedding photos, landscapes, advertizing, journalism? Understand that your preferences are constantly or periodically changing. If you put faith in forces and work hard every day, your dreams will come true. And do not doubt.
Ask yourself `Why?`
Haven`t you taken away your notebook and the pen anywhere? Now ask yourself `Why I want to shoot it?` Exactly what attracts you in the wedding photos? You like to imprint sincere, important moments in someone`s lives? Happiness and holiday in any family? Be sure that you realize what wedding shooting means. You spend 6-10 hours on the go, the lighting constantly changes, and crowd of people is round you. Do you really want it?
We suggest writing down a plan in 3 columns: the 1st column - the alleged direction in the photo art; the 2nd column - the expenses connected with it; the 3rd column - estimated income. As a result some kind of balance will turn out, and there can appear a so called `business plan` which will place priorities in your style choice.
What about landscapes? Majestic peaks of mountains, magic ridges are pleasant for you? How wonderful sunsets are.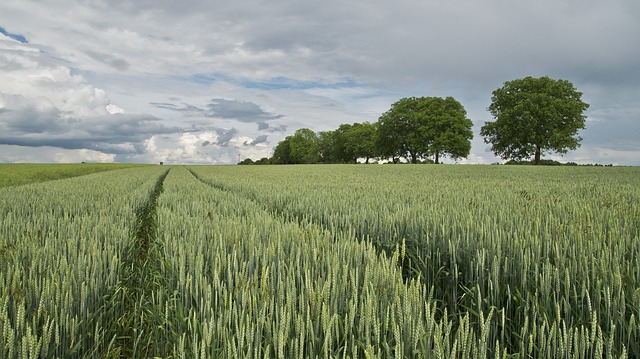 Photo by https://pixabay.com/en/users/Broin-12188/
For this kind of taking pictures you need to have special lenses. If you do not have them yet, read our previous blog post Quick Guide How To Pick Up A Lens. Are you ready to travel in doubtfully comfortable conditions to make these pictures?
Find inspiration
Practically any creative activity demands inspiration. During certain period of time those who are engaged in photographing need additional `feed` which will allow you to improve and be improved as the photographer. Allocate time for visit of entertainment centers. Also we advise you to read books and magazines on abstract subjects. Look through the photo websites which are popular in the world, read about digital artists and photographers, new equipment and TOP 5 Free Photo Contests To Submit Your Photos Right Now.
Fix The Photo is sure that you have your favorite photographer whose works cause admiration and inspire you. Do they take photos of the things you want? Analyze their images and find what exactly you like on them most: lighting, emotions, color palette or tonal range.
Don`t hesitate to communicate with photographers, to ask them questions which are interesting to you. You can catch a lucky star and someone will agree to be your mentor.
5 advices from famous photographers to inspire you
Without having seen good photos, it is impossible to learn making good photos. During the short existence period of the digital photo many different authors have appeared, and in order to distinguish from them the best one is really a big problem. For this reason it is necessary to have as teachers the best artists. It can be both classics of the photo art, and widely famous modern photographers. Having read the following tips, even professional artists of all tastes will be inspired to shoot better portraits, landscapes, and wedding and children shots.
Martin Parr, modern documentary photographer. Parr`s photos differ in edginess and irony. Almost always his pictures are taken with flash, even in the afternoon:
1. Move in closer when you`re taking people shots.
2. Find the right environment – by which I mean the right environment for that person.
John Rankin Waddell, co-founder of seminal style magazine, Dazed & Confused, in 1991 and he`s a contributor to Arena, Vogue and other style magazines:
3. You need to experiment and take risks. This is what we did in the early days of Dazed & Confused. Take risks. Look at good work being done by other people, but never copy.

4. You need to think about light all the time. Photography is about light, and it can come from any source – the sun, a candle, a computer.
Bob Martin, a successful freelance sports photographer. His pictures are world-wide famous and have been published in Sports Illustrated, Time, Newsweek, Life Magazine, Stern, Paris Match, Bunte, L`Equipe, The Sunday Times and The New York Times:
5. Pre-empt the action. Even the fastest SLRs will have a delay.
The last but not the least ─ post processing technique
This matter means how the final image looks, starting from photo color correction (a saturation, warm or cold color scale), tones, contrast, quantity and a saturation of shadows and light in the photo and finishing with some special art effects (editing image background or digital drawings). In many cases post production photo editing distinguishes author`s style and unites photos of one author. Anyway you may choose your photos be bright or juicy, pale or aristocratical. Perhaps you will wish to follow the black-and-white image direction.
Don`t forget that searching of you individual style will take a lot of time; you will have to work hard diligently. But your persistence and a resolute spirit will be paid off further when looking to your photos it will be obvious to prove them be only your pictures. It is even more difficult for the beginning photographers to understand, how to discover unique style in the photo when the head is stuffed by thoughts not to miss the focus and not to blunder with settings of an exposition.
Style is not to shoot everything but to find the one direction. Whatever you chose, for certain it will become a basis of your style base in the photo art. Learn to take picture of it, accept this idea and open it in your own way through the variety of other works.
We wish you a progress in searching of your own unique style in the photo!
Do you like the article? Please feel free to share it via your social accounts.
---
Pay attention this photography blog which does not require credit for the pictures and photo post production examples listed here . All photographs used in the article are only copyright to their respectful creators . These shots posted as a big admiration of portfolio and photo retouching talent the experienced rt masters have . If you found the photo on this post that is yours and do not want to be promoted on our website , please do not hesitate to write us via online chat on your right and it will be quickly deleted .
---
Rate the article!
The article's rating:
---
You comments or questions are welcome; please share your opinion on the topic.
Use Facebook:
Use Disqus: