Photography Workshops Sydney
Today we're going to talk about photography workshops in Sydney and what can you try to photograph in Australia with Anton Gorlin, a real estate and landscape photographer from Sydney.
---
Contents:
---
PHOTOGRAPHY WORKSHOPS SYDNEY
If you are passionate about shooting incredible landscape photography, you should visit Australia. A lot of beginners from Australia and profs from the US who shoot nature and other genres like portrait, lifestyle come here. You have two choices: do exploration by your own watching YouTube tutorials and reading how-to guides in the web or studying the Australia landscape with a master on good old photography classes. And today we're going to offer you marvellous photography workshops in Sydney.
2 Month Photography Workshop For Beginners
If taking photos is your hobby, income or you are just planning to start making money on it - to ask for advice from an experienced photographer will never be needless. You will understand how to take a great photo in simple words, without complex photography terms and expressions, you will study all the nuances in photographing portraits, landscapes, products, travel or other genres.
Every weekend during these 2 months you will take seminars, as well as practical classes. In the middle of the course you will go to the quay, in order to practice shooting at night, landscape photography and sunset photos. Since the course includes 12 people, you can share and gain experience from them, it's much easier to work in a group.
AVERAGE PRICE IN SYDNEY: $395 USD
PERIOD: 8 weeks (1 hour on weekends and 3 hours off-premise)
Adobe Lightroom Course
It is about all the details of successful photo editing in Lightroom. You will go through all the purposes of this soft and learn the basics of good color correction. You will learn Lightroom from beginning to end, starting with the correct photo culling, finishing with detailed color correction of photo series.
You will learn the tricks that allow you to work in Lightroom several times faster, learn the basics of smart search - a new feature of Lightroom CC. You will receive homework every week, where you will have to make the best possible color correction. In the end of the clases you will perfectly understand Adobe Lightroom CC, as well as Camera RAW.
AVERAGE PRICE IN SYDNEY: $395 USD
PERIOD: 8 weeks (4 weekends for 2 hours)
1 DAY PHOTOGRAPHY WORKSHOPS SYDNEY
A large number of courses do not require participating them for a whole week or several days, you can easily single out one day off for which you will get an excellent photography experience.
Basics Photography Course
The photographer shows you a tour of the suburbs, during these 4 hours you will learn the basic and fundamental methods of digital photography, most of the photos will be related to the architecture of the city and its attractions. You will get maximum understanding of your camera operation, exposure control, depth of field, aperture and shutter speed, lighting, color, framing, photo composition, white balance, ISO settings.
AVERAGE PRICE IN SYDNEY: $105 USD
PERIOD: 4 hours
Digital Photography Workshops
If you feel that you know the basics of photography, but still can not makes everything that comes to your mind with your camera - this kind of courses is for you! You will learn how to photograph motion with slow shutter speeds, learn the aperture and use the depth of field, get tips on landscape, sports and portrait photography, understand how to control histograms to check the correct exposures, understand when to shoot in JPEG and when in RAW. Common troubleshooting points (blurry pictures, incorrect exposure and ISO resolution, poor composition, insufficient light) will also be discussed.
AVERAGE PRICE IN SYDNEY: $230 USD
PERIOD: 6 hours
Smartphone Photo Workshops
Surely you've heard the phrase "Smartphone photography will replace a DSLR camera in the future". This kind of photography now gains immense popularity. Let it still not be as good as the DSLR camera, but its main advantage is that it is always at hand. Most people underestimate the potential of a smartphone as a camera, believing that it is not professional. In these courses, you will think differently, because with the help of additional applications for your camera you will disclose all of its potential.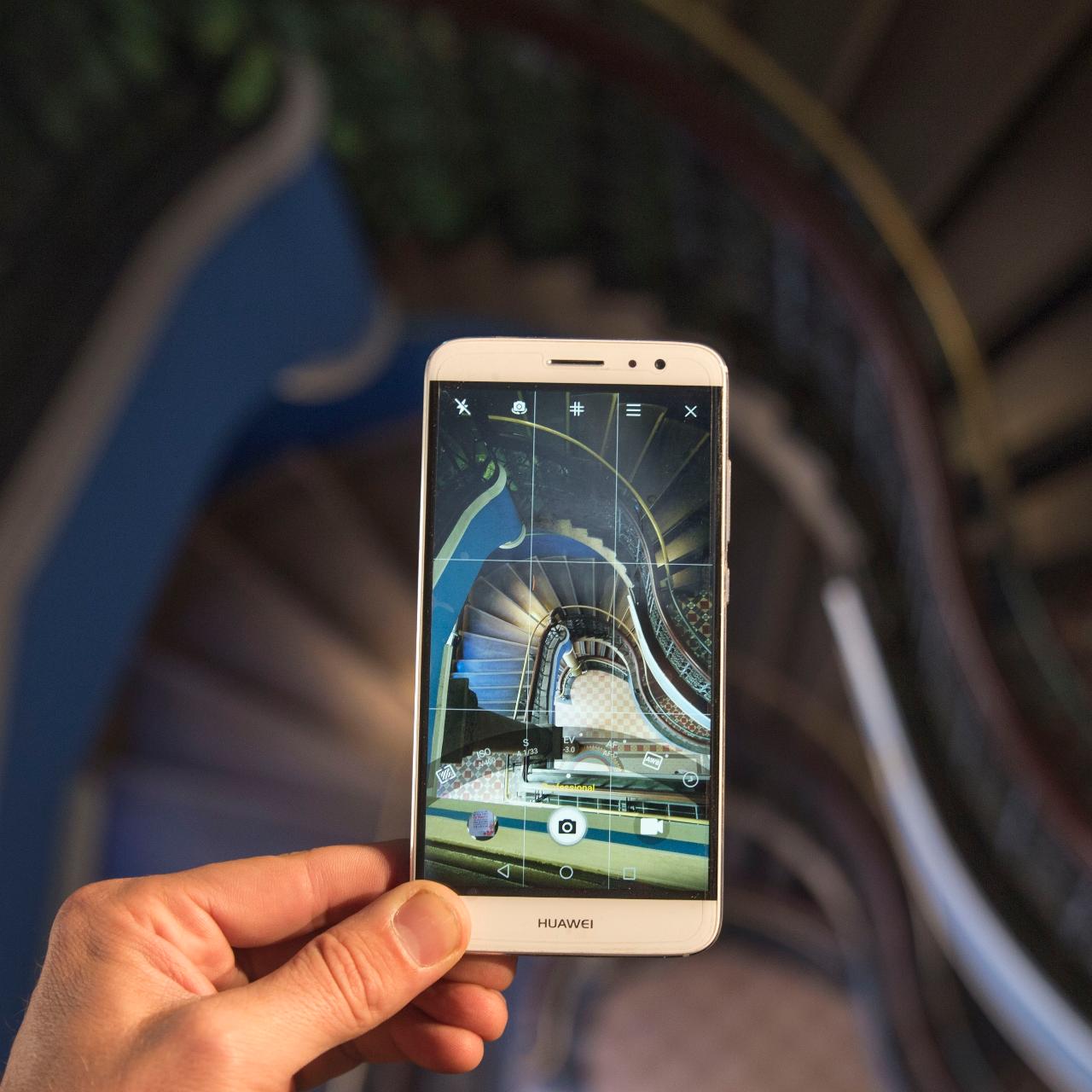 You will be given advice on controlling the focus and exposure control, basic photo techniques such as macro photography, blur, focus, exposure, shutter speed, ISO (yes, you have it all on the phone) and lighting, as well as how to easily convert average phone camera photos in creative, artistic images with a single click of a button using specific applications.
AVERAGE PRICE IN SYDNEY: $95 USD
PERIOD: 3 hours
Portrait Photography Workshops in Sydney
Portrait photography seems easy, but in fact it is one of the most complex styles in photography. The portrait is not only a photograph of a person's face, but a photo of a character. To choose the light, posture and convey the proportions of the face you need the knowledge of all this stuff. During these seminars you will learn how to use natural light well, learn photography in different styles, you will understand how to create the atmosphere of photography.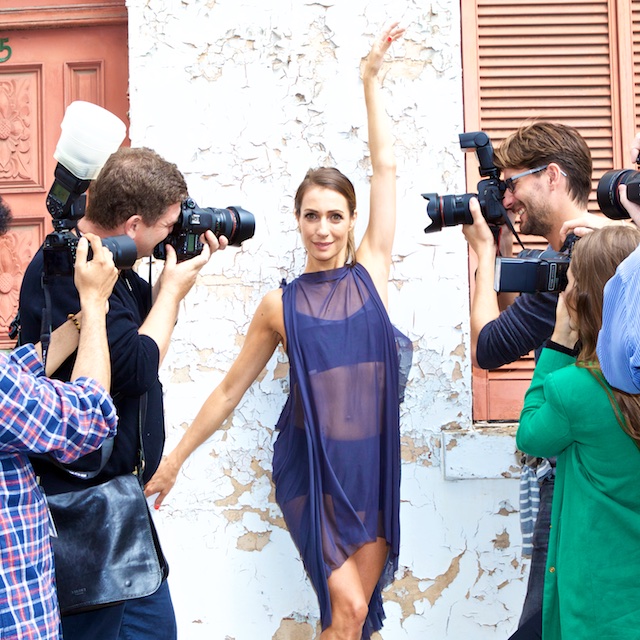 For shooting you will work with a model - photographing a portrait with an experienced model is great for beginners, since it will give you a couple of tips about poses and communication. Also, you will be supervised by a portrait photographer who will point out your mistakes and help you fix them.
AVERAGE PRICE IN SYDNEY: $225 USD
PERIOD: 5 hours
Street Photography Workshops Sydney
Street photography is difficult, it's almost a sports picture, you need to catch shots, because if you stop for a second you can lose something unique. The best choice will be to practice street photography during festivals or events in Sydney, more often such courses are offered during them. Passers-by, merchants, playing children, cars - all this can become an amazing photograph in your hands. The main thing is to learn how to look through the eyes of the photographer and see interesting details.
The photographer will teach you how to take lifestyle photos, as well as how to persuade random people to pose for you.
AVERAGE PRICE IN SYDNEY: $185 USD
PERIOD: 5 hours
Macro Photo Workshops in Sydney
Macro photography is a completely new look at the things you are familiar with. Each flower, stone, texture can become an exciting photo. The main thing and what you will learn during these courses is the correct use of macro lens, light and the depth of field working with such small subjects.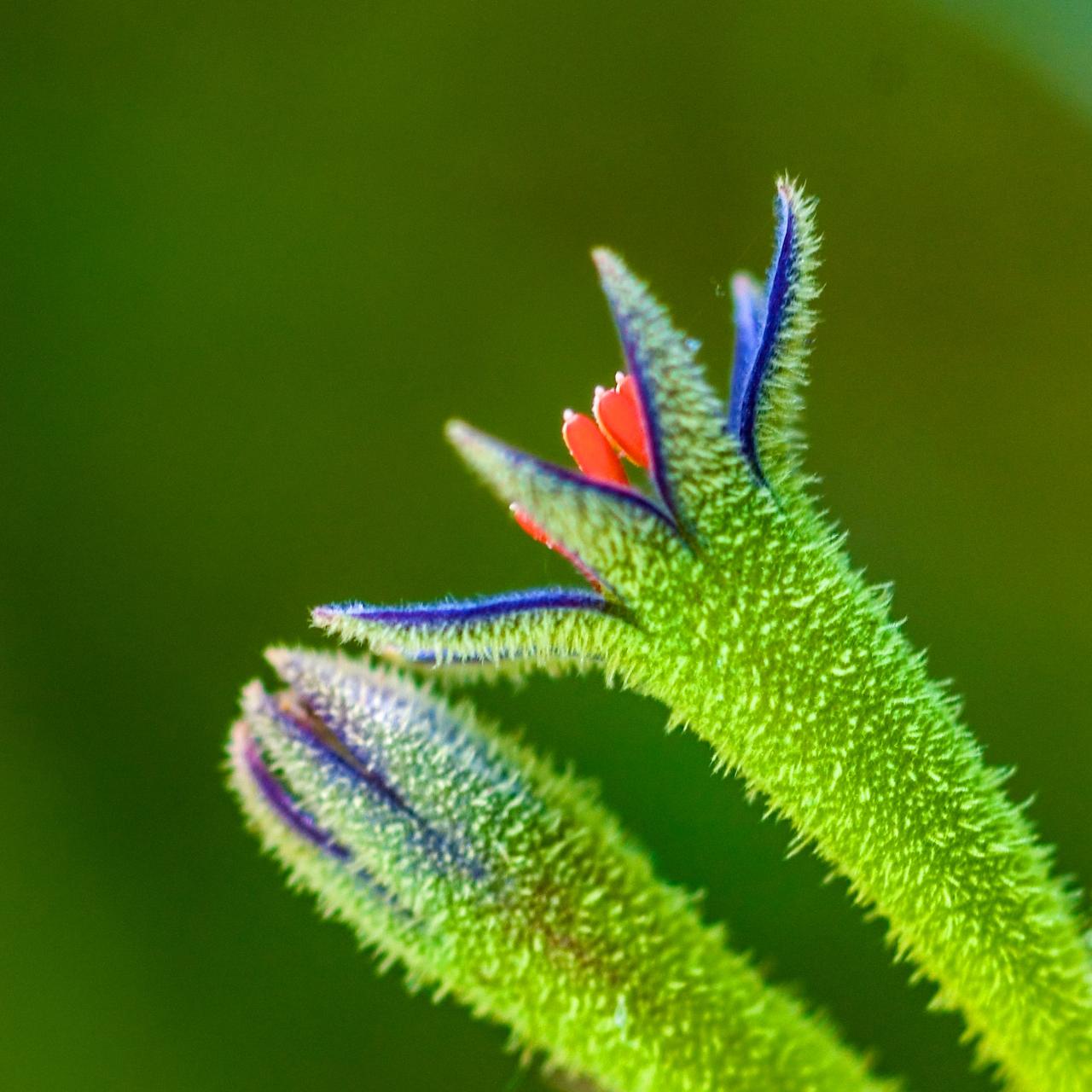 This kind of workshops does not require any special knowledge of photography, you need only the basics, as well as a macro lens for your camera.
AVERAGE PRICE IN SYDNEY: $185 USD
PERIOD: 4 hours
Night Photography Workshops in Sydney
Night photos are a huge space for creativity, where you plunge into the lights of the night city. You will learn various creative shooting techniques related to controlling the settings of your camera manually, how to blur the background properly, achieve various effects, as well as not to lubricate your photos and make them too dark/lightened.
All of these techniques will be told to you by your head photographer. For this type of shooting, in addition to the camera, you need a tripod, since some types of night shooting are done at a long shutter speed, so the main thing is to leave the camera still.
AVERAGE PRICE IN SYDNEY: $110 USD
PERIOD: 3 hours
Travel Photography Workshops Sydney
These courses are similar to the street photography workshops, but have some differences. No, you do not go on a journey in this course, you will learn techniques that will help you get wonderful pictures in your future trips. All photos will be in the photo-documentary genre, where you will be in the very heart of the place where you should photograph. You will see the examples of the most outstanding works in this genre, where you will learn a few ideas for yourself. You can not be distracted for a minute, as all the time you will be taught something new. In the end you will get a few dozen wonderful travel photos from Australia.
AVERAGE PRICE IN SYDNEY: $395 USD
PERIOD: 10 hours
Photo Retouching Workshops
If you have a portfolio of several dozen photos, but you would like to change something, enhance them - remove the object, defects, make a photo of a magazine quality. Together with the Sydney retoucher, you will review all your photos, select a few and do photo editing by studying in detail all aspects of the workflow. Just you will get the professional color correction course, as photographers do this with almost every photo. You will learn how to use the most popular programs such as Photoshop, Camera Raw, Lightroom, Capture One, as well as Bridge, Photomatix and Helicon Focus.
AVERAGE PRICE IN SYDNEY: $395 USD
PERIOD: 4 hours
PHOTOGRAPHY WORKSHOPS SYDNEY WITH ANTON GORLIN
Anton has his own blog, where he writes articles that can help you calculate the focal lens or shutter speed for your camera. You will find some tips about using Lightroom presets for landscape photos as well as a great number of inspiring nature photos. In addition to the blog, you can join his useful landscape photography workshops and real estate photography services in Australia.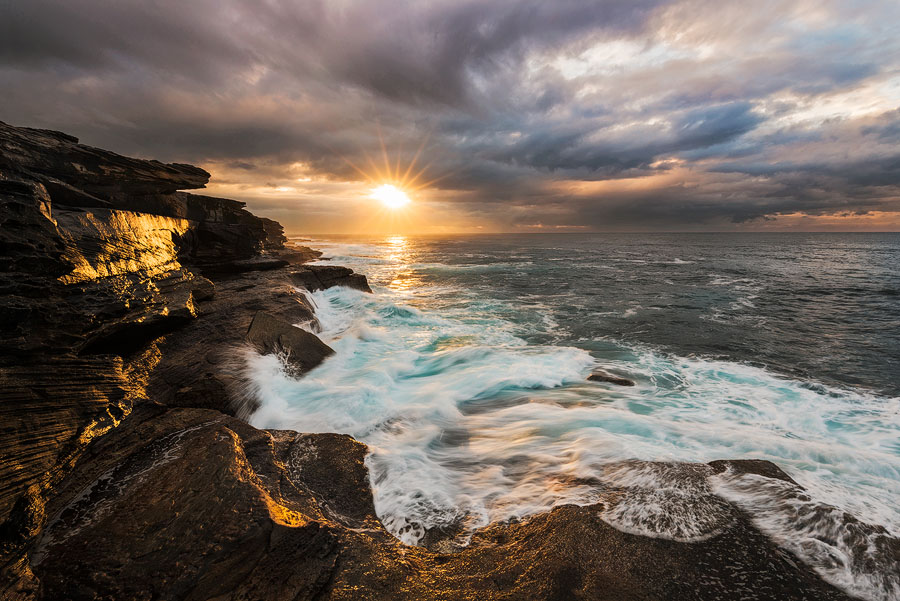 Anton Gorlin has been engaged in landscape shooting for 10 years and now offers sunrise/sunset workshops in Sydney. He specializes in ocean photos, but among his works, there are also shots of the deserts, forests, lakes. You can see all his works at his website. Even if you are an expert in such style of photography, a couple of tips and an exchange of knowledge never be spare.
Anton will help you find out everything you've ever wanted to know about shooting outdoors including what equipment you should use in any situation, how to use and benefit from natural light, and what time of day is the best for taking astonishing shots. Having a great experience, he will undoubtedly select the best location for the shooting at sunrise or at the sunset, depending on your preferences. He will also explain some nuances of camera settings and composition so that you could take better shots of animals, plants, sights and many other beautiful things.
Throughout the whole course, you will take a series of wonderful pictures and get an experience that will help you make high-quality landscape pictures on your own.
WHAT DO YOU NEED TO JOIN THE COURSE?
DSLR Camera;
A couple of interchangeable lenses, it is preferable to have a wide-angle lens in your bag;
A tripod, because the water photographs are usually being shot at high exposure and the slightest movement will spoil the photo;
A remote control for the camera.
Also, do not forget about the weather and take a raincoat. It also would be nice for you to have a waterproof camera, but if you do not, take an umbrella;
Before the sunrise and during the sunset it is usually dark and it would be great to have a small hand lamp.
When everything mentioned above is available, you have to fill in the form on his site and choose the date, time, type of shooting and some other details.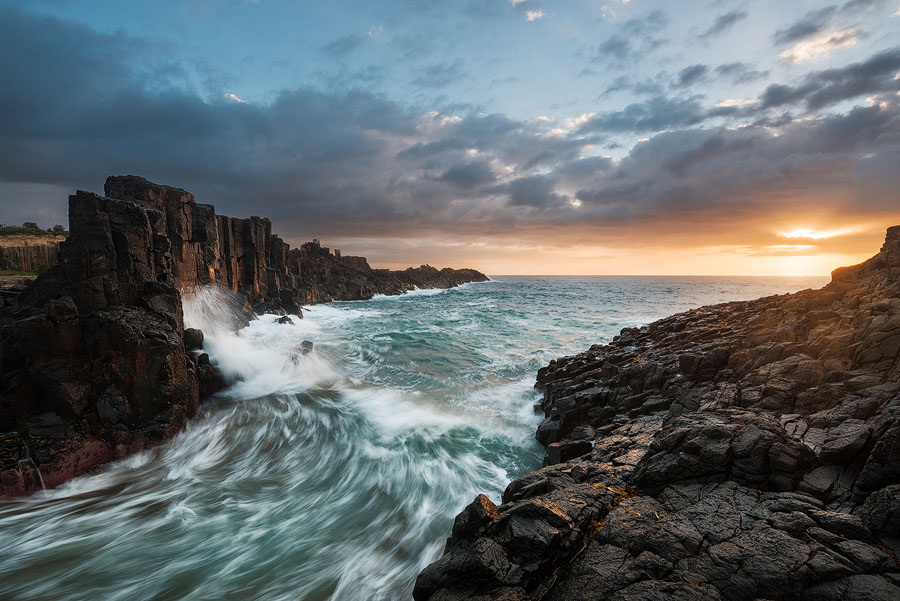 HOW MUCH ARE 1 DAY PHOTOGRAPHY WORKSHOPS?
Anton offers both private and group workshops. The private one will give you a chance to communicate personally with the photographer. You will dive into work as much as possible, and get all Anton's attention. But visiting the group classes will give you the opportunity to communicate with other beginners as well as with experienced photographers who came to learn Anton's techniques of landscape shooting. Therefore, to begin with, you need to determine what kind of seminar you want.
Prices for a private workshop:
Two-hour workshop at sunrise – $120AUD ($90USD);
Three-hour workshop at sunset – $180AUD ($136USD).
Prices for the group workshop (the price varies depending on the amount of group, from 4 to 6 people):
Two-hour workshop at sunrise – $70-$105AUD ($53-$79USD);
Three-hour workshop at sunset – $94-$140AUD ($71-$106USD).
REAL ESTATE SERVICES FROM ANTON GORLIN
Have you ever noticed that high-quality property photographs for sale are more popular than ordinary photos taken by owners by their phones? It's true, because people pay attention to the striking appearance of the house at first, and only then on everything else.
Anton Gorlin deals with several types of real estate photography in Sydney and takes wonderful photos. He works coordinating all the results with the customers right on the shooting location. He discusses all the nuances and desires concerning the photos.
TYPES OF REAL ESTATE PHOTOS ANTON OFFERS
Natural Light – photos taken in the daylight that will show your house in the way it really is.
HDR Real Estate – photos with high dynamic range, where there will not be too dark or completely white areas, everything will look equally balanced and saturated.
Twilight– your house will look more valuable with artificial light outside or inside the house.
Outside photoshoot – it will allow you to show your customers the exterior of the house, as well as the territory around it.
PRICES FOR REAL ESTATE PHOTOGRAPHY
Prices vary depending on the number of pictures you want to receive. You can also add twilight shooting to any of the selected sets.
Essentials (8 photos) - $100AUD ($75USD);
Standard (15 photos) - $150AUD ($110USD);
Advanced (25 photos) - $200AUD ($150USD);
Twilight - +$150/$200 AUD ($110-$200USD).
Do you like the article? Please feel free to share it via your social accounts.
---
Pay attention this photography blog which does not require credit for the pictures and photo post production examples listed here . All photographs used in the article are only copyright to their respectful creators . These shots posted as a big admiration of portfolio and photo retouching talent the experienced rt masters have . If you found the photo on this post that is yours and do not want to be promoted on our website , please do not hesitate to write us via online chat on your right and it will be quickly deleted .
---
Rate the article!
The article's rating:
---
You comments or questions are welcome; please share your opinion on the topic.
Use Facebook:
Use Disqus: