Education pack from FixThePhoto - retouching workshops & PSDs
Photo editing is a real must for today photography. Skillful and professional enhancement evidences best of all. It speaks about your level in the photography art and is sure to increase your client number and productivity. People become engaged in different photo editing workshops. Such professional retouching tutorials are specially designed for the purpose of boosting the level of photographers proficiency. Professional retouching tutorials are quite essential since it is no longer about mere moment capturing in order to have an image to remember the moment better. It is about the photography art and best retouching tutorials are a sure fire way to get to the top.
Fix The Photo now offers photo editing workshop - Photoshop retouching tutorials
It is the recent whim that everybody is obsessed with online courses. Photo editing courses are not the exception. Browsing the Internet, you may come across thousands of them. Usually photo retouching lessons vary in the auditory they are aimed at. A number of professionals can become interested in some aspects of such photo editing courses, since digital and technological world revolves with the immense speed and it is difficult to get up-to-date information every second. Photo editing courses online give a nice opportunity to keep in touch with all the innovations and get a detailed tutorial.
Online photo editing courses inspire and provide amateurs with necessary information, pieces of advice concerning all the ins and outs of photography art, before and after retouch examples. Especially, if there are any troublesome issues concerning Photoshop photo editing to be discussed. However, it is the end of the positive side of retouching classes.
In most cases, you just have the info and that is all. You never know for sure whether you do everything correct since you have no feedback. Imagine yourself being in the darkroom and trying to follow some light glimpses in order to find the way out. It is how we see the point of photo editing courses.
Unlike other companies and services, out Fix the Photo team proposes quite a different approach to professional photo retouching tutorial. Our company is ready to provide everybody who applies at our photo editing lessons with a sure feedback. This is a way that makes our photo editing workshop outstanding. Going into our retouching workshop apart from being engaged in the best retouching tutorials by our leading photo editors, your works and results of you progress will be definitely looked though and all the necessary discrepancies and drawbacks will be pointed out for you to know where you should improve.
We believe that it is nice opportunity to muster your skills and improve the knowledge, how to apply different techniques in the correct way and order. It is not school, nobody would give you any marks. However, the results of your work will be appreciated. Photo editing lessons with our company will give you pleasure on the one hand and on the other photo editing workshop held by our service will only boos your proficiency level.
Photo retouching tutorial & workshop
In order for you to see what we are ready to give to you, we will describe it in details. To begin with, it is worthwhile mentioning that our photo retouching workshop will be performed in two acts. First of all, you can write up an order on our retouching photos website to get photo post production services. After placing the order, you will get a PSD file where you will clearly see the layers. They are going to be opened and using them as a guide you will be able to see vividly how one or another photo was professionally edited. This is the first package of our photo retouching tutorial having its separate price.
After this comes the second stage of our online photo editing course. You are likely to send us the before and after retouch images with a detailed description of the steps you have made in the flow of image editing. You also mention what result you was aiming at. After we got the message, our professional editor will analyze your work and point out some drawbacks if any. As an answer, you will get an image with pointed out fails for you to see where you should improve and what aspects of photo editing really need special attention.
This strategy is very convenient since it gives all the opportunities for self-improvement. It is simple in real life fulfillment. When you have made up your mind to start attending a workshop or any other courses concerning the photo editing, it is valuable to have the clear results and vividly see the progress. Our tutorial is aimed at you. We are going to guide you on all the stages and help and answer all the questions to help you in all the possible ways.
We believe that our retouch photo tutorial is a nice opportunity and you definitely should not miss this chance. None of the photo editing courses online will provide you with the feedback, except us. We will!
Coming closer to the question that you are probably interested – prices. This issue will definitely surprise you. Be ready to become taken aback. That's why take your seat!
As far as the retouch photo tutorial is concerned, the prices are also vary depending on your desire to take package 1 or 2 either. However, we believe that it would be a good choice to take both packages as they differ in the inclusive elements.

Package one – PSD with layers
Level PRO + PSD with opened layers $10 per image
Level High end + PSD with opened layers $20 per image

Package two – work check up
Correction work - $20 per image
We are strongly convinced that the prices are very modest and you can effort to pay such costs in order to improve yourself and in future even get money with the help of photo industry. Think about it as if it was contribution into yourself. Eventually it is so! And all the contributions are sure to bare its fruits in the nearest future in geometrical progression.
It is difficult to cover all the aspects of the photo editing lessons at once. Be believe that if you read this article, it means that you have got interested in our photo retouching tutorial. If any questions, you can easily contact us by writing to the online chat. We are always ready to answer your questions any time.
Best retouching tutorials & photo editing lessons
When thinking about the Educational pack from Fix The Photo, it came to our mind that there are hundreds of thousands online photo editing courses in free access on the Internet. Unfortunately, it is difficult to navigate through all the piles of websites that Google gladly gives to your disposal. It gave us a desire to write about the best retouching tutorials, which will suit your ambitions and inner desires to learn and improve your retouching skills.
Photo editing lessons of the kind we are going to show to you vary depending on the level of knowledge you have got and the general skills in navigating the digital photo editing software. However, each of them is very helpful and will, definitely, contribute to some of the aspects of photo editing you are concerned with. Such photo editing lessons will provide the images with celebrated general appearance and will place them to the center of attention whenever you share some of them on the Internet – Facebook, Instagram etc.
Some of you ae likely to prefer video tutorials, others – reading a book. However, there are some of you who will for sure like each step shown through images. We would like to fulfil all of this approaches to photo tutorials in the following recommendations.
So, let's get started!
It is important to start with the basics in everything. Good foundation predetermines everything. If you come up with the valuable knowledge of the beginning aspects you will get the most out of your image.
On the following website 51 Free Photoshop Tutorials for Amazingly Cool Photo Editing you can find all that you may need here. It will tell you about the issues that every aspiring photographer should be aware of. Here you can find the basics of the Photoshop retouching. For instance, there are photo editing lessons devoted to removing the background, using filters etc. If you just a new here, go through a couple of these, it will do you good.
Photo retouching techniques
Of course, the aspect of photo retouching techniques is worth our attention. Here we can dwell on numerous aspects, beginning with the question of skin retouching in order to achieve a stunning effect

coming still further with the multitude of hair retouching techniques

such important and difficult parts of our faces – mouth and eyes editing techniques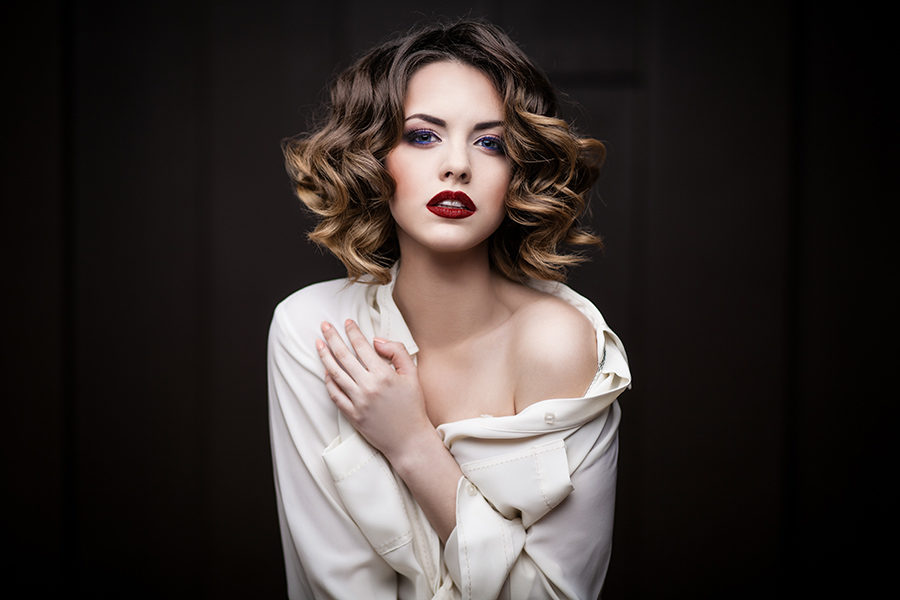 A photographer prefers to use a specific technique, just on the mere reason of liking or disliking. They can find some of them easier to follow and that is all. Due to trying and failing in some aspects, you will definitely find your own way in retouching. And it will bring bright smile to your face as soon as you realize how much you have struggled in order to come up with the techniques to hit the target.
To see the variety of techniques and see not only in your mind's eye the whole picture of professional image editing, when people stick to particular technique, making in the following way their way, you can go here

Some of the professional photographers just magnificent in their work. Someday, you can enter their lines and we will write about you.
Professional photo editing tutorials
Pluralsight creative proposes a good professional photo editing tutorial orientated at LightRooom. The general time of the progression of the video (nearly 3 hours and a half) is divided into several segments, each covering an important issue.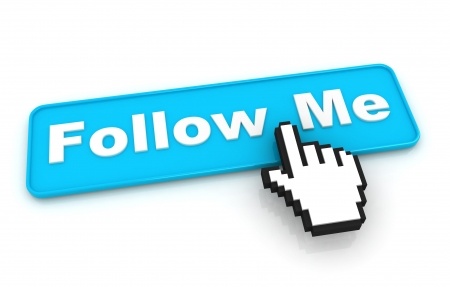 It is a nice possibility to watch each step of the work through and than repeat the same or approximately the same. For example, one of the aspects will help you to eliminate tiny things from the background of an image, if you consider them spoiling the whole air of the emotional appeal and being rather destructive. However, nobody can control the workflow and you can get confused at some stages and will spend time looking for an answer for particular questions.
Our Educational Pack is on the opposite side of this scheme. Answers, control are predetermined. It is the one of the important aspects that makes us special.
Online photo editing courses
What we should appreciate the time we live in is the Internet. Here are everything. Even if browsing for some time you may come across FREE online photo editing courses. Actually, for us it was a real surprise, since we have already accustomed to the fact that for everything really good we have to pay a penny. Likely, we came across the website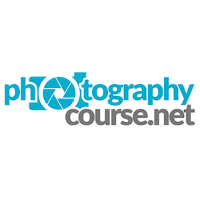 Frankly speaking the idea of this website is awesome. All the online photo editing courses are divided into three sections: beginner, intermediate and advanced. For each of the sections there are courses and some photography tips. It is nice to have such a division, since it makes the navigation of the website easier and the client can find the interested aspect. It may often happen that while browsing for a particular tutorial, you have to go through the hips of lessons for beginners and look through the material you actually already know. That is why, we recommend this website, on the simple reason that it is convenient. We want to make your life easier! But if you have no time for that, you can view 4 photo editing levels in 1 photograph and order our services.
Retouching classes
The associations with the word classes can be just different. The only thing they have in common is that you have to spare a definite time to this stuff. You may attend them in your town. However, depending on your location. If you live in the big city, there would be definitely something to satisfy your desire to study photography. Unlike cities-millionaires, small town can be deprived of such opportunity. And of course, the best friend in this situation is Google.
The search engine gives to us the following website.
Here are everything you may ever need. Some of the retouching techniques are presented, tutorials in work of the Photoshop etc.

As it usually happens, where one good resource, there is another next to it .
We were just fascinated with the amount of tutorials, courses and just classes that are available in opened access on the Internet.
It is possible to find everything you want, need and all the "how to" there. The only one that you should raise in yourself is the determines and burning desire to achieve successes. The same story is about our Educational Pack. We propose – you accept – successful cooperation – awesome results. That is how we see the whole workflow. We believe that ach of the sides will get some pluses and pleasure out of it. We will get good students and positive emotions from sharing our knowledge with you.
At the same time, our clients will be happy because of collaboration with masters of the photo retouching sphere and boosting their level. We recommend using our brand-new Best Free Lightroom Presets 2017 – Choice of Fix The Photo.
We wait for you, your messages! We have already thought over the images we are going to edit. It is going to be a real Thunder! Be ready to have a lot of fun, because we do!
Do you like the article? Please feel free to share it via your social accounts.
---
Pay attention this photography blog which does not require credit for the pictures and photo post production examples listed here . All photographs used in the article are only copyright to their respectful creators . These shots posted as a big admiration of portfolio and photo retouching talent the experienced rt masters have . If you found the photo on this post that is yours and do not want to be promoted on our website , please do not hesitate to write us via online chat on your right and it will be quickly deleted .
---
Rate the article!
The article's rating:
---
You comments or questions are welcome; please share your opinion on the topic.
Use Facebook:
Use Disqus: