Professional Photo Editing > Free Photoshop Textures > Free Bricks Texture Photoshop
Free Brick Wall Texture for Photoshop
Download these 10 FREE Photoshop brick textures to edit your street photos' background, make photos grunge or create designs. You can use them for wall graffiti or a pre-made design of a brick wall.
All free brick Photoshop textures will become a lifesaver if you need to cover a vast surface with bricks or add such texture to the objects in the picture. For instance, you may use these effects to stylize your profile, website or beautifully ornament your projects.
The collection is universal: from shabby elements with washed out and cracked bricks to architectural ones that admire with unusual patterns. After applying these textures, you won't need to remove unnecessary elements such as foliage, windows, etc. These free brick textures for Photoshop are pure bricks without additional objects.
---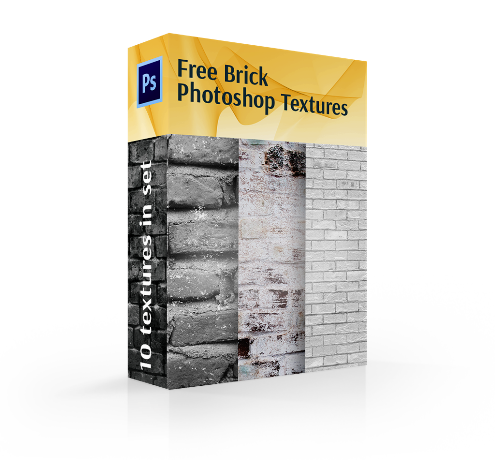 Free Photoshop Brick Textures :
---
Free Brick Wall Texture Photoshop
No matter what photography or design sphere you are engaged in, you can't do without first-rate textures. That's why we suggest having a closer look at our Photoshop brick wall textures. Actually, these are the images of high quality that can serve as backgrounds, wallpapers, textures and anything you can imagine. Besides, such trendy effects may help you promote your Instagram page.
We advise you to download brick textures for Photoshop that were intentionally created as textures to cover a wide array of architectural and property needs. For example, you can use them to professionally decorate your project or add identity to your website. Having a variety of effects, you can create a really original portfolio.
Examine each free Photoshop brick texture in detail. Download the bundle and experiment with different photos. This collection greatly expands your creative possibilities if you specialize in architecture or real estate shooting.
---
Free Brick Photoshop Texture
• 10 FREE Photoshop textures
• The kit includes JPG brick textures
• Flawless operation with Photoshop (all versions) and Creative Cloud
• Instant downloading and installing
• For Mac and PC users
• 100% compatibility with JPG and RAW files
Photoshop Texture Brick Free
---
PS Texture #1 "Classical Wall"
If you think that your project will look more interesting with a uniform red brick background, opt for this brick wall Photoshop texture. It may serve as a cool backdrop for a website or even an online hardware store.
Ps Texture's Group:
Tip:
Red brick is a good contrasting texture for light text.