Price List For Photographer
Are you thinking about how to price your photography services so you can really receive a payment from all the work you're doing? Don't know how a good and creative price list for photographer should look? Let's consider many psychological tricks and formulas to show your potential customers and models that you're worth the rates you are setting for your services.
---
Contents
---
How Much Does a Photographer in the U.S. Make?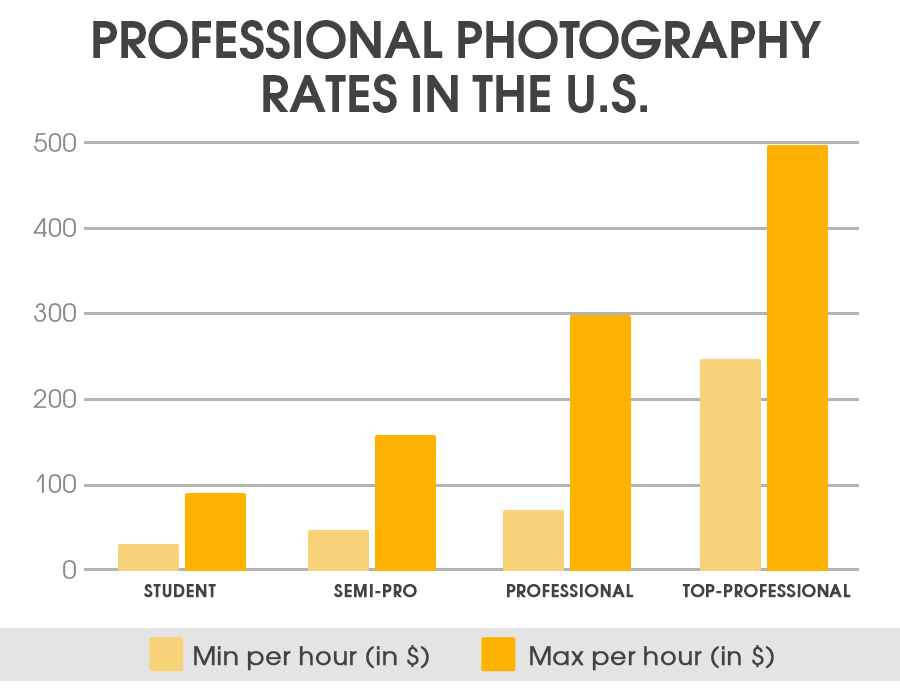 Let`s consider examples of pricing in dependence of photo genre:
Portrait photography packages: the price is limited with $150-$300 for a single photo session. The biggest plus is that such photographers have more or less steady income especially because of commercial clients.
Wedding photography: such specialists are engaged in seasonal work. For one photo session they may ask about $1500-$3500. Here the price directly depends on experience, richness of portfolio and type of wedding. The top is about $15,000.
Website photography: such specialists collaborate with popular department stores. Their work is focus on photographing goods, such as jewelry, food, cars, equipment, furniture for magazines. Per-image pricing is about $25-$150.
How much photographers charge in 2018?
How high your rates should be, definitely depends on your qualifications, experience and portfolio. The more qualified you are - the bigger value of the images you take and provide.
Hobbyist: free or under $110 per hour. They usually have little or no experience in the field, have a job in a different sphere, but are passionate about photography and just make basic color correction.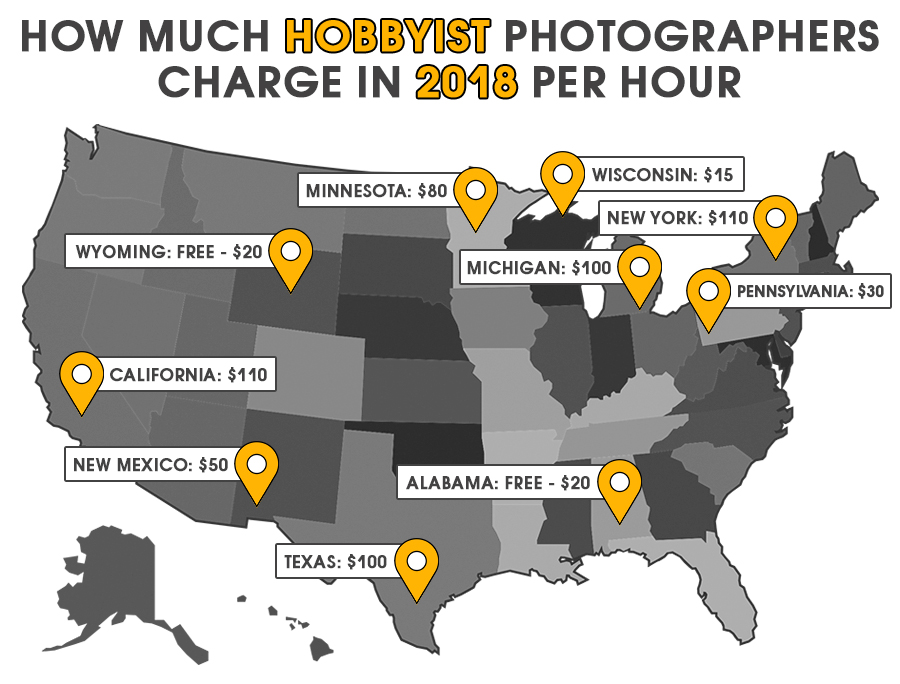 Amateur: up to $80 per hour. Amateurs are generally more experienced than hobbyists. For example, they may develop their photo brand online and have already started developing their services and increasing the number of permanent clients. They are usually not good at Photoshop, but make basic adjustments or outsource photo editing.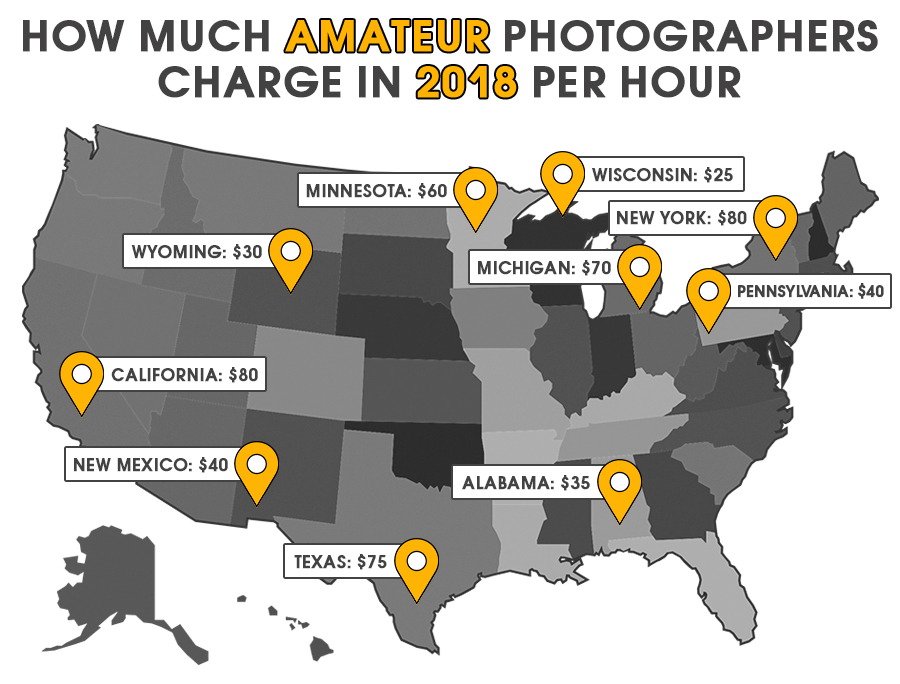 Student: up to $120 per hour. There are students with different photography skills. Those, who can shoot just as good as pros and have a vast experience, should charge more. All other students should charge twice less than professionals. Mind, that age is not the price indicator, only your skills.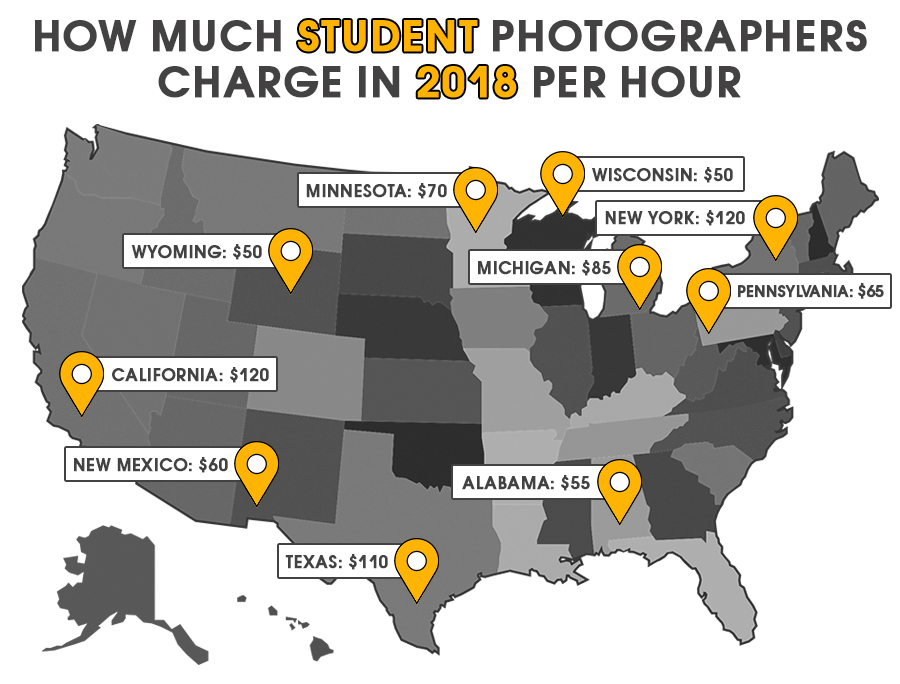 Semi-pro: up to $170 per hour. Such photographers are the ones on their way to becoming true masters in this sphere. Their skill set doesn't allow them to charge just as much yet and their fee is usually $100 less. They provide professionally edited photos.
Professional: up to $270 per hour. A pro is a person who does photography for a living. They don't have a backup job like all the previously-mentioned types. All the money that they make comes from their photography and photo editing services.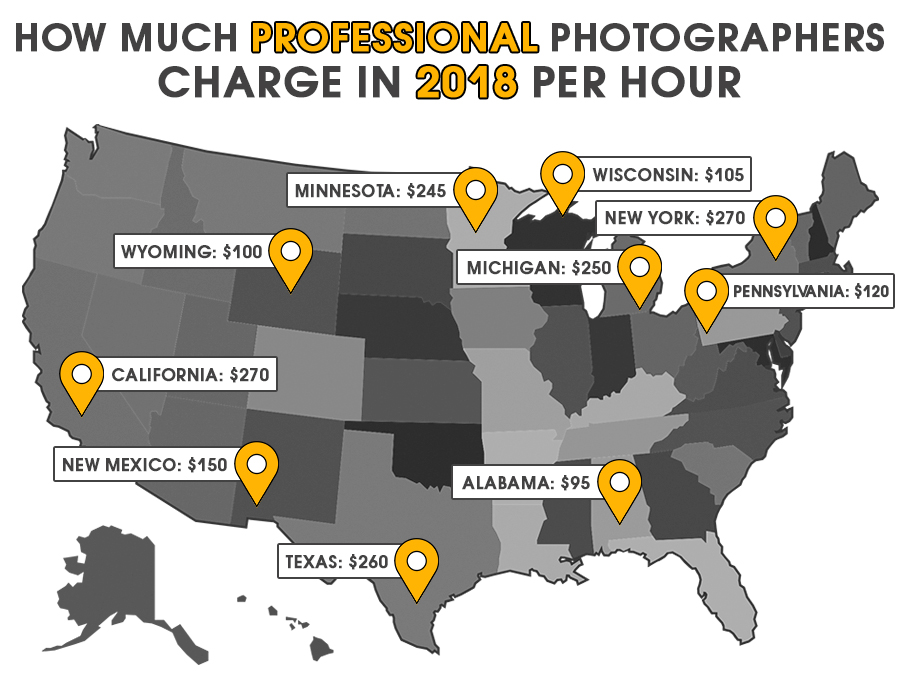 Top professional: $550+ per hour. It is a shooter who has made a name for him/herself in photography, someone who's managed to build and sustain their photography brand and is the most demanded artist in his/her area now. Provide full package of photography and photo editing services.
Photographers of different genres offer different pricing models. The more you do while shooting and photo editing – the more you should charge.
Wedding shooters: $1700-3700. Wedding photography is considered to be the most well-paid photographic genre. Top professionals can charge thousands of dollars, but it takes time to get to that level.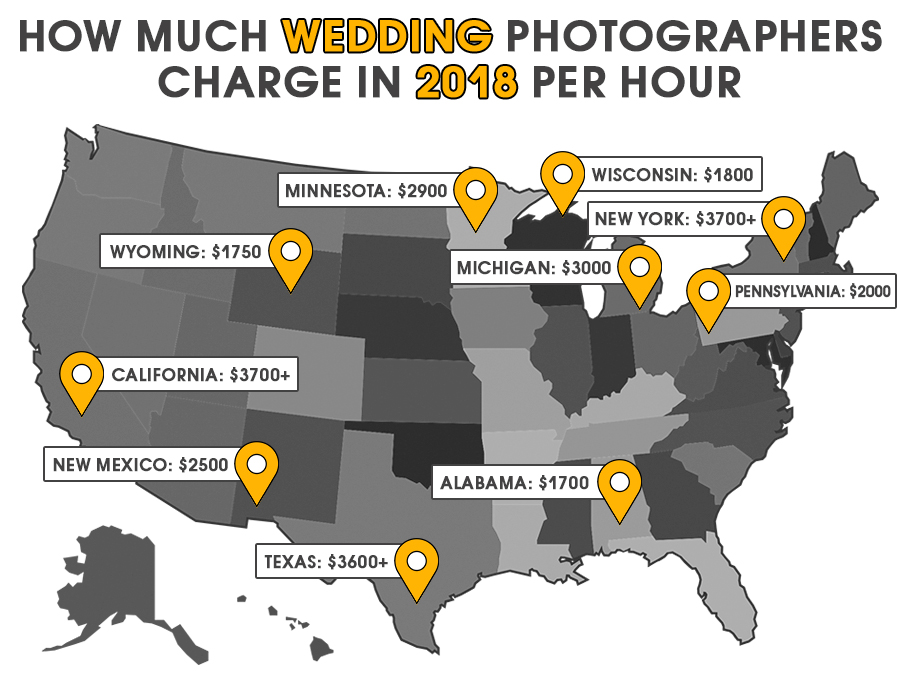 Portrait photographers: $150-370. The price generally depends on the location, type of photo shoot (classical, lifestyle, studio, home, surreal, etc.).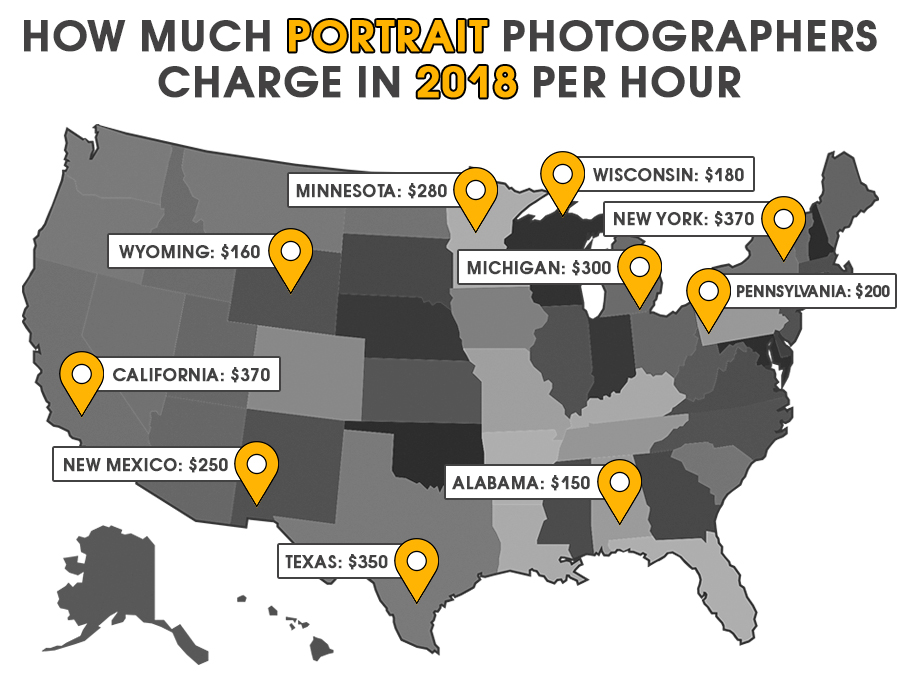 Product photographers: $35-170 per image. It's a very monotonous job that demands attention to small details. Usually, sellers do home photography studios with a professional lightbox and make their photos their own, except the cases when they need to take more than 1000 photos for their online shops.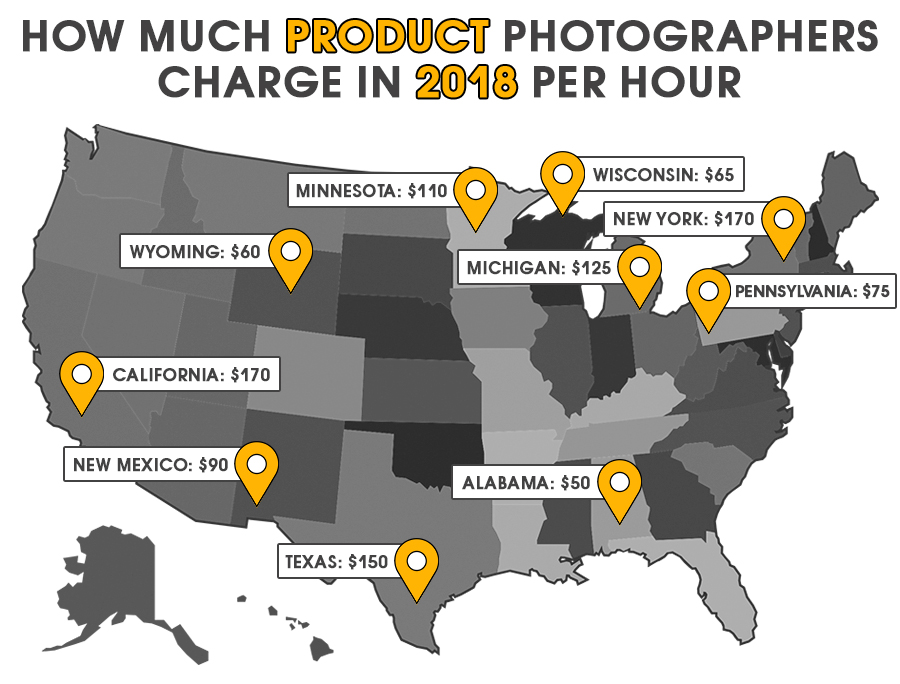 What helps to build a pricing model
Estimate the basic algorithm of evaluating your services: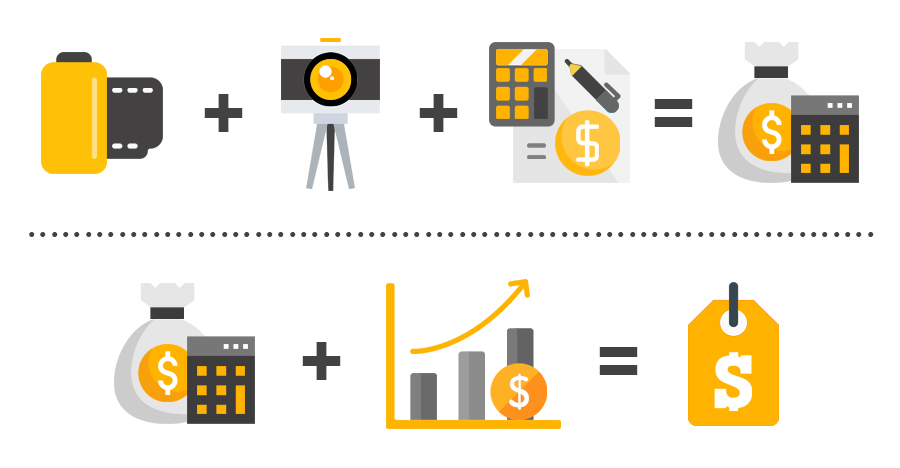 Before creating the final price, make sure you have documented everything:
● Equipment – here you should include wear, tear and repairing costs.
● Studio rent – even if you are working at home, take into consideration rental cost, so that if needed your payment will cover it.
● Marketing – these are expenses for advertising, creating portfolio, etc.
● Your service – in case you have/need and accountant or assistant.
Remember, that is only a basic list, some individual items may be missed.
Time/labor cost
According to Benjamin Franklin time is money. For instance, if you are a wedding photographer, remember that you spend working time not only during photo session, but also before it meeting with clients and after it editing thousands of pictures at home.
Profit margin
To define your profit margin, you should evaluate:
✓ Perceived value
✓ Your competition ability
✓ Quality of work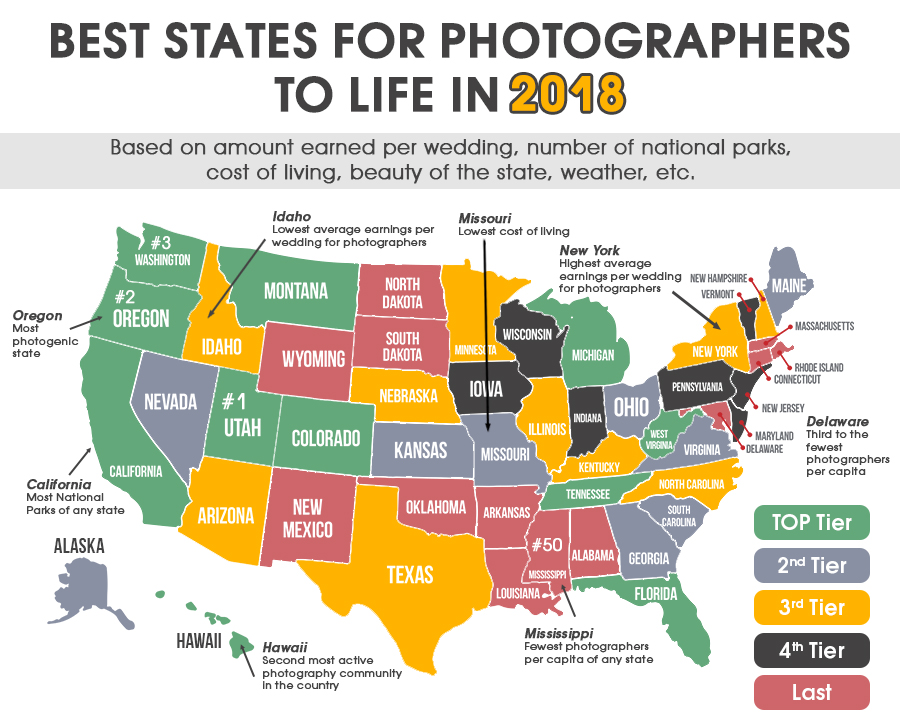 Choose one pricing model
You can deal with packages based on number of photos or spent time, a la carte and so on.
The best you can do is to test varied models before choosing. The easiest way of defining photography prices for beginners is to work with packages. That gives customers clear idea for what to pay. However, they may demand a custom package.
Perfect photography pricing formula
The way how to price photography packages may be influenced by varied factors. Type of provided service, the number of photo sessions and most probably the final amount of photos and prints. Still, the thing that is foregrounded is the ability of payment to cover expenses for organizing photo session plus money for your work.
✓ Biggest for the start
Have a strategy that the highest price should come in the beginning. And don`t be afraid that it may scare your customers. Just on the contrary! In comparison with the highest rate, other prices will seem even lower. Let`s consider the following example. You want haircut and choose a stylist. You expect $40, but you see $120. But after minutes of comparing, you realize that $120 is the price for a luxury service. Below you see a haircut for 460. And this rate does not seem to be high anymore because of that $120.

✓ Stay visual
People trust and buy only those that they can see. So do not print large photography pricing spreadsheets. Better stay concentrated on photos. Every price must be supported with a photo. So, don`t have a pricing list, even with low/average photography rates, that looks as if immediately after printer. Make your website more official and visually appealing.
✓ Weird numbers

Compare these two variants of photography rates per photoshoot. $1499 or $1499.00?
According to statistics, prices without extra zeros seem smaller to potential customers. Even despite undeniable fact that the price is equal, our brain thinks that the one which is shorter is cheaper.
Clients tend to think that prices with 99 in the end seem to be lower. Our brain tries to cut down everything. So, when we see $299, we subconsciously round it to $200, rather than to $300. What would you probably choose?
This pricing effect is specially influential in photography price list for beginners, where the focal point is attracting as many clients as possible.
✓ Be creative
Provide product that will set you apart from other photographers. For instance, why not offering custom frames or wedding albums, prints? We do not promise that most customers will choose it, but such trifles add a sense of deep creativity. And that rises your fare pricing.
FREE photography price list templates
Please, don't think about apologizing about your prices and for having changed them. Now you can create your own price list and be confident that it will cover all payments and bring profit.
Family photography pricing template
The structure of this template is standard. The name of your studio will be placed on the top to immediately grab attention and the packages with their description - below. Simple and informative sheet, this price list will appeal to everybody.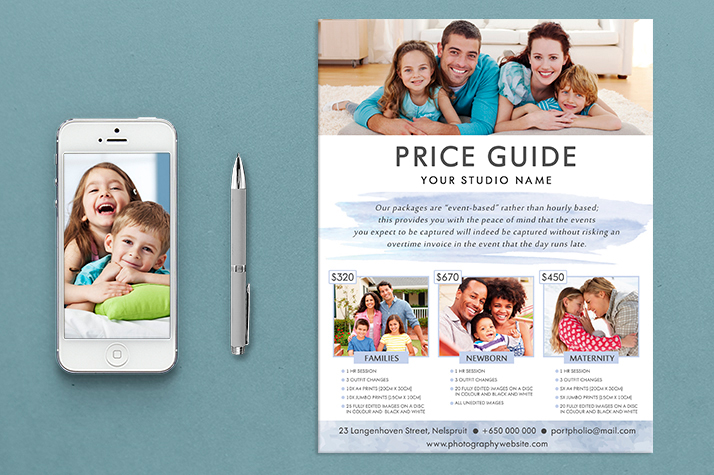 This layout of this price list is modern and bold. Everything you need to promote your photography business in an impactful way.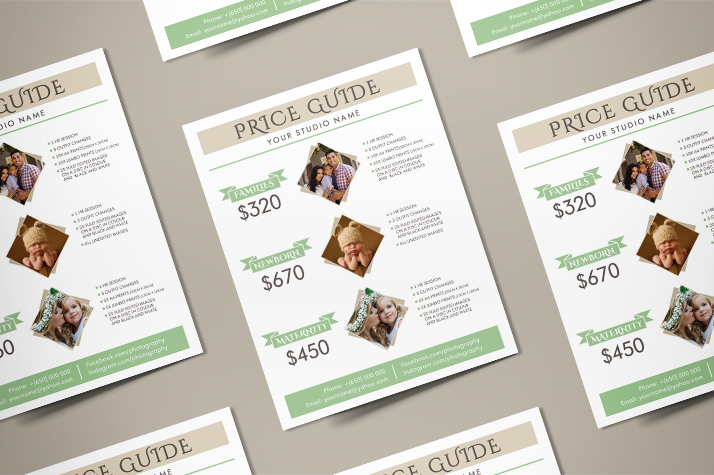 Lifestyle photography pricing template
Straightforward and attractive, this template allows you to list your services and prices in the most eye-catching way with beautiful examples.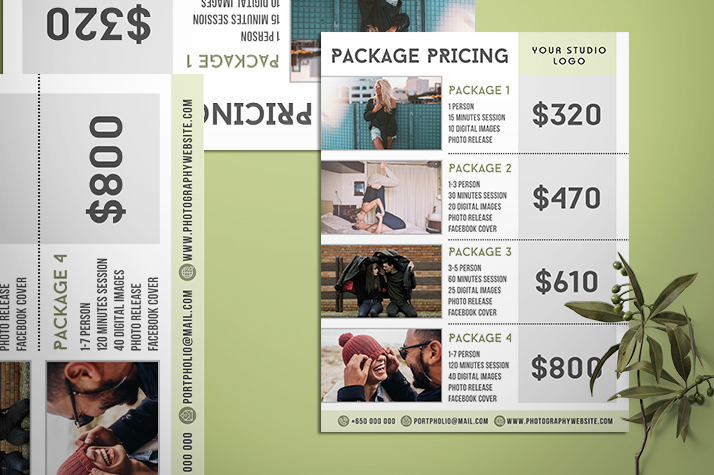 Even if price lists are meant for business purposes, that doesn't mean that they have to be dull and grey! This one has a more elaborate design and uses several fonts, which produces a pleasing result.

Newborn photography packages template
This creative pricing list is a perfect variant if you want to convey your unique approach to your photography business and clients.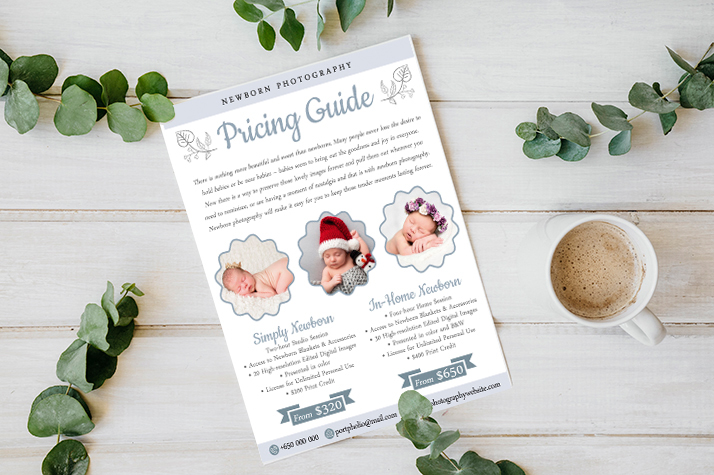 Minimalistic design and beautifully aligned photos on this price list will help you stand out from the competition. Simple, yet beautiful!

Portrait photography pricelist template
Comprehensive structure, complimented by an eye-pleasing color scheme results in a gorgeous portrait price list template.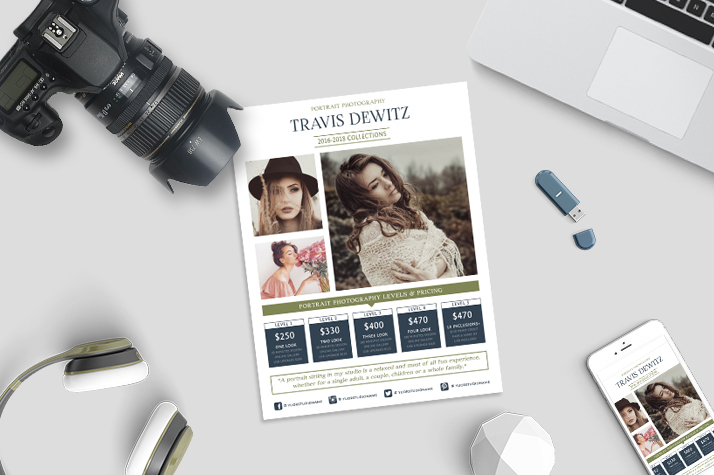 This template relies on modern design and is specially crafted to meet the needs of portrait photographers.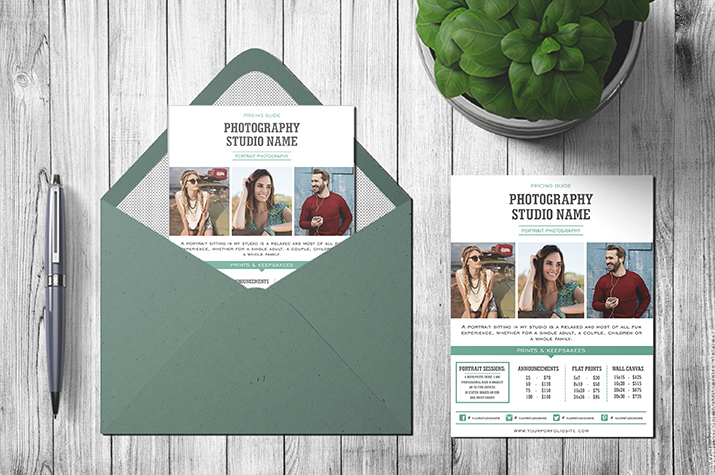 Real Estate photography packages template
Spread the information about your real estate photography services with this template, that has a perfect balance of visuals and text information.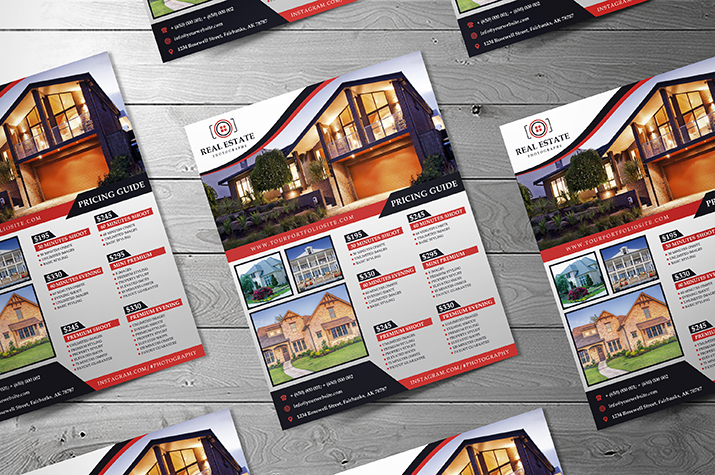 Your clients will be amazed with your level of professionalism when they see this vibrant price list with a well-organized layout.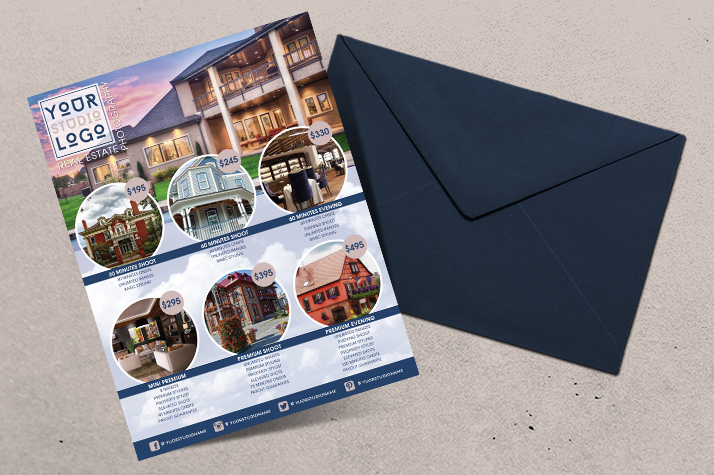 Wedding photography pricing template free
Elegant and delicate design with a carefully organized information results on an interesting wedding photography price list. Your clients are going to love this one!

The layout of this pricing list will instantly catch the eye of potential clients. A mix of modern and classic design is a great way to appeal to clients!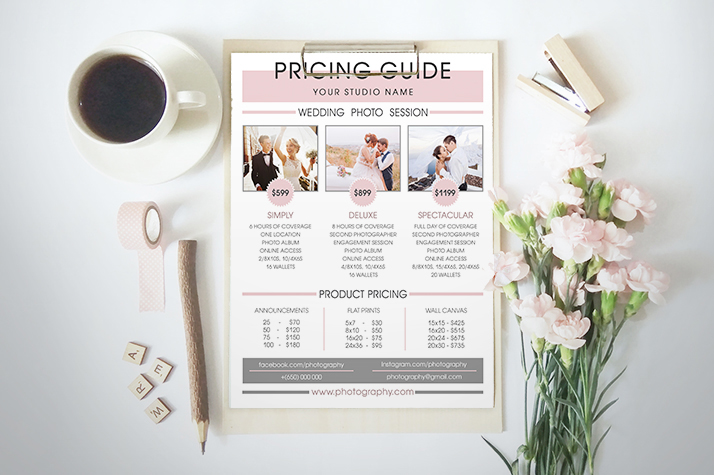 How to price photography prints?
Why prints are important?
✓ They do not need to be displayed on screens
✓ They last almost forever
✓ They increase your value
✓ They show your concern and care about the product.
For customers prints is the best way to admire photos and for photographers they help to communicate value.
The way materials may affect your photography print pricing list. The algorithm is simple. Prints pricing is determined by the material on which you print. Here you may pay attention to unusual printing materials, such as metal. You will be able to solve it 3x amount in comparison with paper.
Rules for pricing
You should be familiar with abbreviation COGS (cost of good sold). This some defines how much did it cost you to print and then to present your product.
It includes:
✓ Lab fee
✓ Labor (you may spend up to an hour for a single image)
✓ Framing and shipping it
✓ Fee asked by a credit card
✓ Packaging
✓ Delivery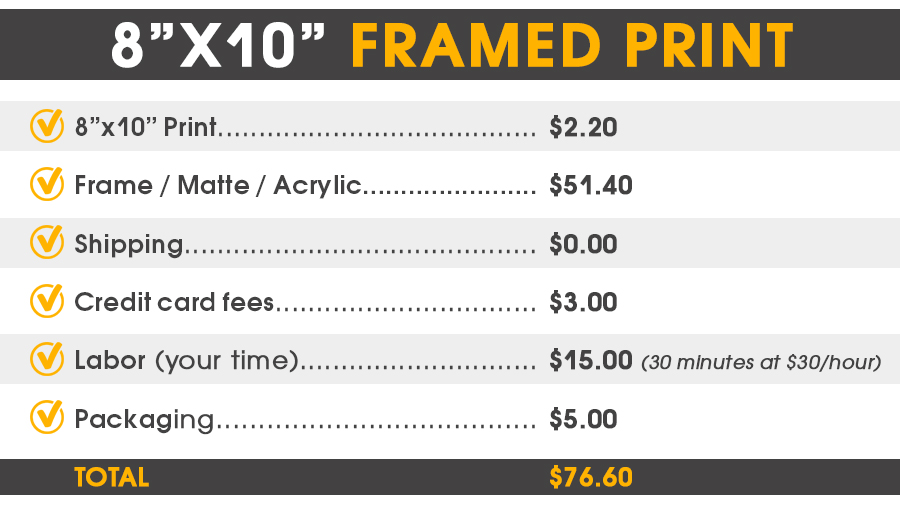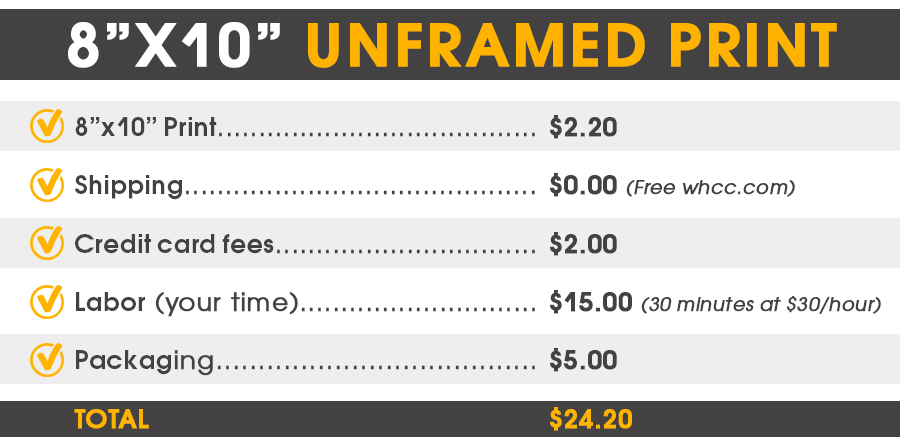 Profit price
It proves that under condition your price is too low, you will not sell enough products. On the contrary if your price is too high, you will not sell anything too. There are no prices. The reason for it is that the price depends on audience and seller`s requirements. Your goal is to be placed in the middle of the presented graph. If you sell much, but not enjoy much profit – your price is too low. If you sale not many products – maybe your price is too high?
How to use discounts?
Discounts may become an important part of raising your profit.

Introductory discount
What goal do you follow? That is getting new customers and build attractive portfolio quickly.
Possible offer: to minus percentage from customer booking during a definite time frame.
Algorithm of work: this kind of discounts stays active during a limited period and offers too good offer to miss it. They involve people fast. Although they do not offer quick profit, they guarantee long-lasting relationship.
How to build? Firstly, count what will be your real price without a discount. The problem is that a lower rate does not lower expenses. Don`t offer discounts that vanish your money. So, 50% is not your story.
Possibility to lose money
Big discount may cause losing your own money. Before dealing with them, make confident you can afford that money lost. A great decision will be to offer not more than 20% for the coming season. You may offer even 50% for a particular kind of a photo session, but for a limited number of customers (not more than 5 usually). Don`t forget to stop discounts as you rich the goal.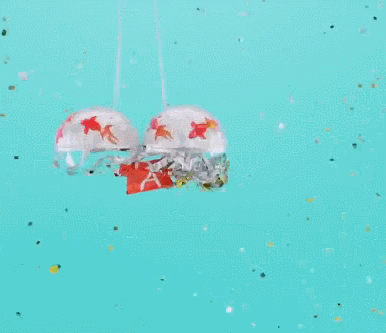 Special offer
Goal: to collaborate with customers that have already revealed interest, but are not ready to pay the full price.
What you should offer: a particular day of photo sessions with lowered prices.
Why it is effective: You will have several photo sessions on the same location within one day.
How to organize? The brilliant idea is to send an informative email nearly 5 weeks before the day of shooting. Inform readers that:
✓ You have selected exactly them to participate.
✓ Allow to share invitation with relatives.
✓ Familiarize with time limits. For instance, you may organize only 5 special days during a year.

Discount value-added
Main goal: make customers offer packages together
What to offer: you do not lower your price. You just add bonus option/product to a regularly priced service.
Why is it effective? It works for those clients that are fond of your work, but high prices fear them.
Strategies of creation:
✓ Offer several months of image displaying instead of several weeks.
✓ In case of collaborating with couples that plan to get married, offer them mini-photo session of engagement. Just invite them for having beer and short photo session. That will guarantee that wedding contract will be signed.
✓ Try offering product credit, but only when you are sure that customers will 100% purchase.
✓ Present extra photo shooting time without asking for additional payment. That works specially effective when clients pay per hours.
Photography pricing calculators online
Online cost of doing business calculator photography will help you to assist the reasonable price for CODB. Definitely it will not cover all aspects, but the general idea will be offered.
COST: free
That is the first all-in-one commercial photography pricing calculator. However, it may deal with all photo genres.
---
---
PLUSES:
✓ Reliable
✓ Easy in using
✓ Ability to go back and change answers
✓ All questions are explained
✓ Results are quick
✓ Free
MINUSES:
✓ There are not enough questions for the newborn photo genre.
COST: free
Good calculator that shows how much should photographers charge in 2018.
---
---
PLUSES:
✓ Understandable – all questions are on the same page
✓ A possibility to change answer
✓ All 23 questions are considered before announcing a price
✓ Every query is provided with examples
✓ Also contains right tips for charging
Minuses:
✓ It is general, it is not a specific portrait photography pricing calculator, wedding or of other type.
COST: free
Here you can fill in the rate you desire and it will calculate that minimum that you will earn in order to rich your goal.
---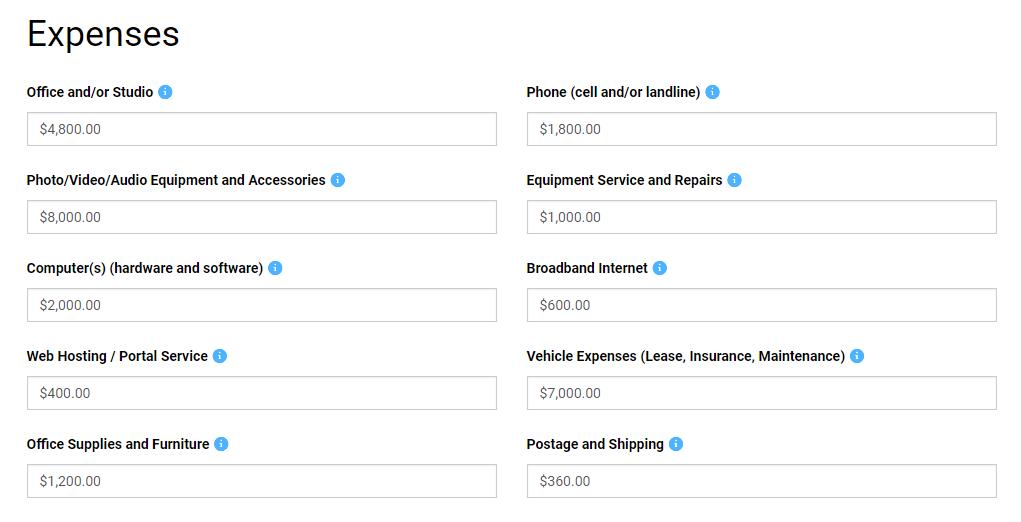 ---
PLUSES:
✓ Design is user-friendly
✓ Quick results
✓ Contains 23 queries
✓ Questions are explained
✓ Answers can be changed
MINUSES:
✓ Deals only with income and expenses
✓ General
✓ CODB is not calculated
COST: $49
It gives a rich variety of solutions starting from the sum for prints of different size to pricing for digital images. It uses a triangle pricing system.
---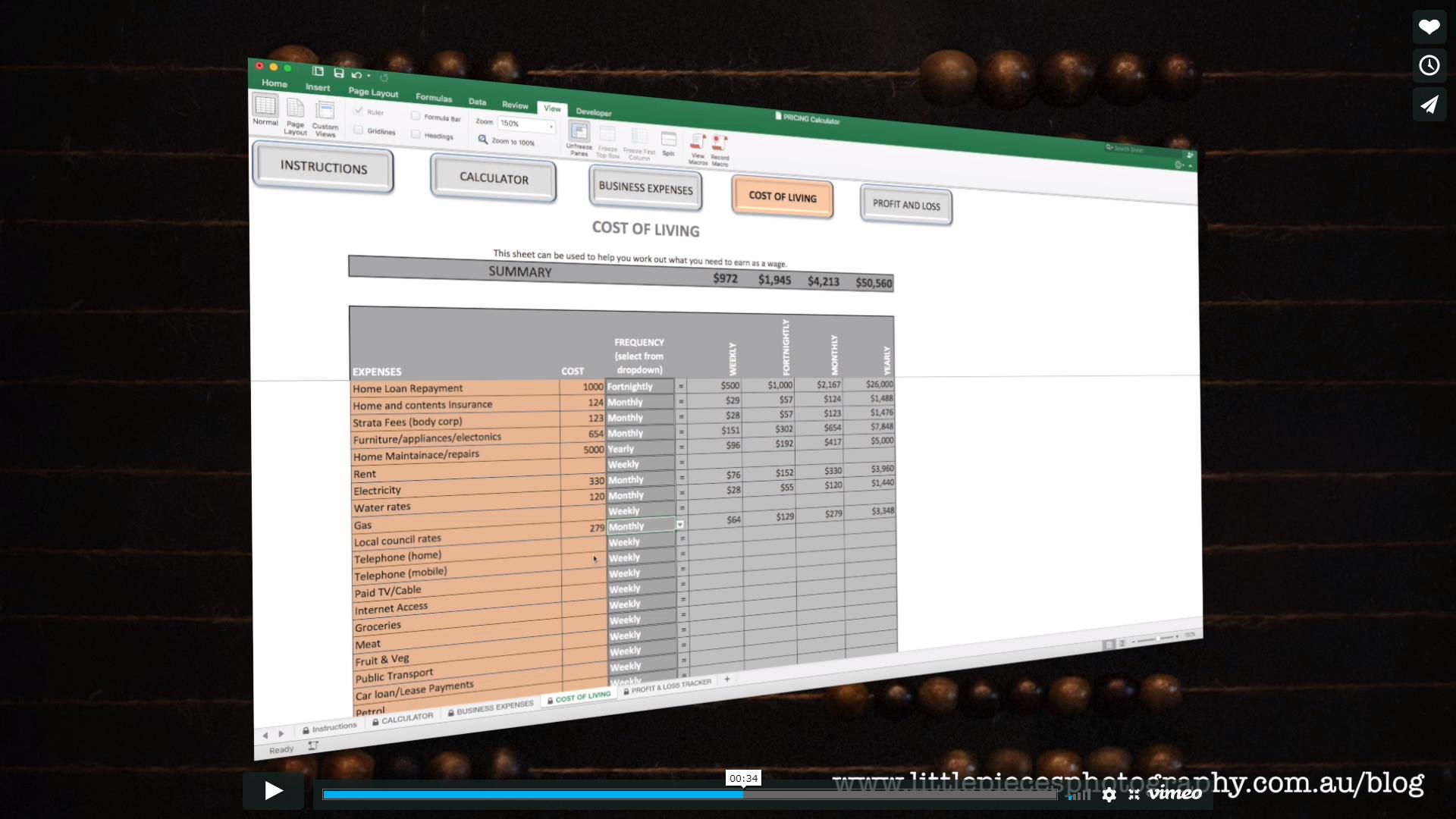 ---
PLUSES:
✓ Contains one portrait and one wedding photography pricing calculator
✓ Can be opened via Microsoft Excel or Office
✓ There is included instruction
✓ As long as you enter additional info, you can observe the change in pricing
✓ You can work offline
MINUSES:
✓ Is not free
COST: €18.00
It specializes mainly in portrait photography pricing.
---
---
PLUSES:
✓ Cool design
✓ Figures out accurate sum
✓ There is a system of sections
✓ Deals with advertising budget
✓ Provides video and text guides
MINUSES:
✓ Is not free
✓ Does not cover all photo genres
COST: free
---

---
PLUSES:
✓ Easy, contains only 6 steps
✓ Quite detailed
✓ Authors comments are attached
MINUSES:
✓ Deals only with wedding photography genre
Mistakes in stating photography packages prices
All mistakes concerning photographer price list and packages can be divided into 7 categories.
Mistake№1 Work is undervalued
This problem is associated with beginners, as their photography price list examples contain too cheap rates.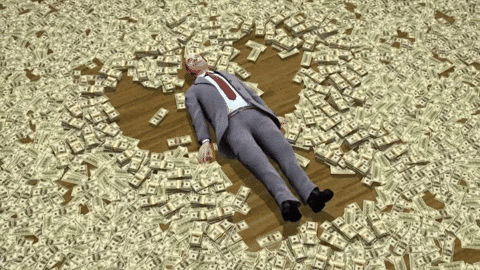 Mistake№2 Comparison with others
Be completely honest and admit that when start, you estimate other people's photography packages examples. It is not only you. That is not necessarily a negative thing, but it must be done in a correct way. If you are small city-based, $5000 change will definitely be out of rich. But great quality will guarantee at least $3500.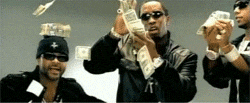 Mistake№3 Too complicated price list
Use packages, do not be too detailed on your price sheets. Many services you offer on your pricing may scare potential clients.
Mistake№4 Under appreciation of time
Don`t forget that your time spent on selling costs money. One thing should convince you that time must be evaluated. All time spent on business cannot be spent on anything else.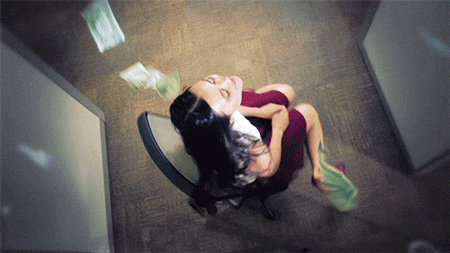 Mistake№5 Having no confidence
This mistake is about those photographers, who offer cheap photography packages prices, because they do not believe that somebody will ever book them with higher one. Sure, there are cases when discounts do good. But when they occur too often, that is a sigh on desperation. Too many discounts lead to the following: you work with no profit or even for free.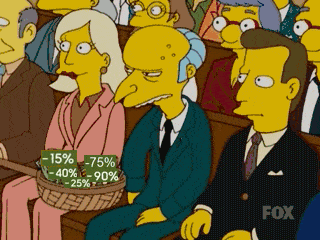 Mistake№6 Having confusing packages
For sure your package might make sense for you. More than sure that you have spent much time organizing it. You know every little detail. But think about your clients. They may not understand your idea. And if a client cannot understand your pricing, he/she may think that there is some trick. So, for the sake of safety they will change a photographer.
In case your clients ask you about clarification for pricing or difference between packages, think seriously about reconstructing your price list. Have a rule to simplify where possible. Moreover, using strange and inappropriate names for packs is not the best decision.
Mistake№7 Price are changed too often
That is the most serious mistake beginners do here. It creates confusion, declines your brand status/trust. It brings the idea that you are not confident in your services. Surely, you may have a strategy to slightly raise rates. But do not stick to it just on random. Before changing, think over the right strategy and evaluate if new rates are fare. And do not change them more often than once per year. The only exception is when you do pretty much work that has been planned.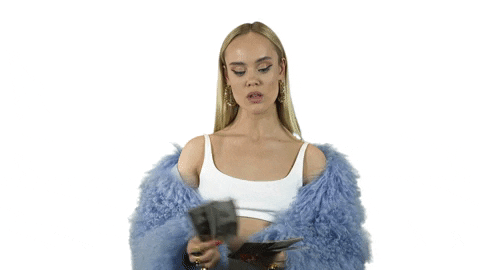 Don't make mistakes and be fairy paid.
Do you like the article? Please feel free to share it via your social accounts.
---
Pay attention this photography blog which does not require credit for the pictures and photo post production examples listed here . All photographs used in the article are only copyright to their respectful creators . These shots posted as a big admiration of portfolio and photo retouching talent the experienced rt masters have . If you found the photo on this post that is yours and do not want to be promoted on our website , please do not hesitate to write us via online chat on your right and it will be quickly deleted .
---
Rate the article!
The article's rating:
---
You comments or questions are welcome; please share your opinion on the topic.
Use Facebook:
Use Disqus: