Vlada Haggerty – Photo Copyright Infringement or Hype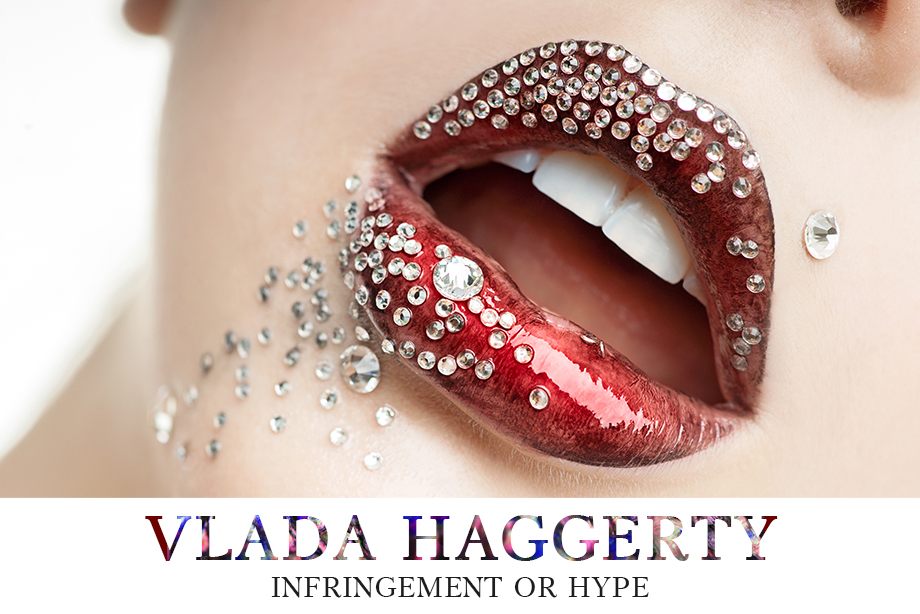 Who is Vlada Haggerty and what is Vlada Haggerty lipstick?
The name Vlada Haggerty is becoming more and more popular. Today many people know her as a recognized and well-known fashion make-up artist, hair stylist, and Instagram blogger. Vlada Haggerty has a popular page @vladamua with more than 810K followers.
Currently, Vlada Haggerty is a Los Angeles-based artist. Her career started in 2011 as soon as she took a professional course in "Natalia Nayda Makeup School".
On her website you can find the most expensive rates for makeups - nearly $26500. This woman became extremely famous when she designed a project with Zoe Chicco. They had the idea of creating the most luxurious makeup ever done. It is even not a makeup - the real art installation. With the support of Smashbox Cosmetics the stylist used more than 80 precious diamonds in her make-up. In total, there were nearly 6.5 carats on beautiful model s face. Especially for this project, Vlada Haggerty makeup brand has become popular and demanded.
The woman currently lives and works in the USA. The talented artist collaborates successfully with such famous brands as Maybelline, GoverGirl and Pat McGrath Labs, etc. Additionally, her famous make-up and hairdos were observed in such advertising campaigns as Like a Lion (based in Australia), HOLE (currently in Germany), WHERE, Cosmopolitan, and Refinery. Her photographs of extraordinary make-up ideas became very famous and best sellers, especially as the photo covers of iPhone cases.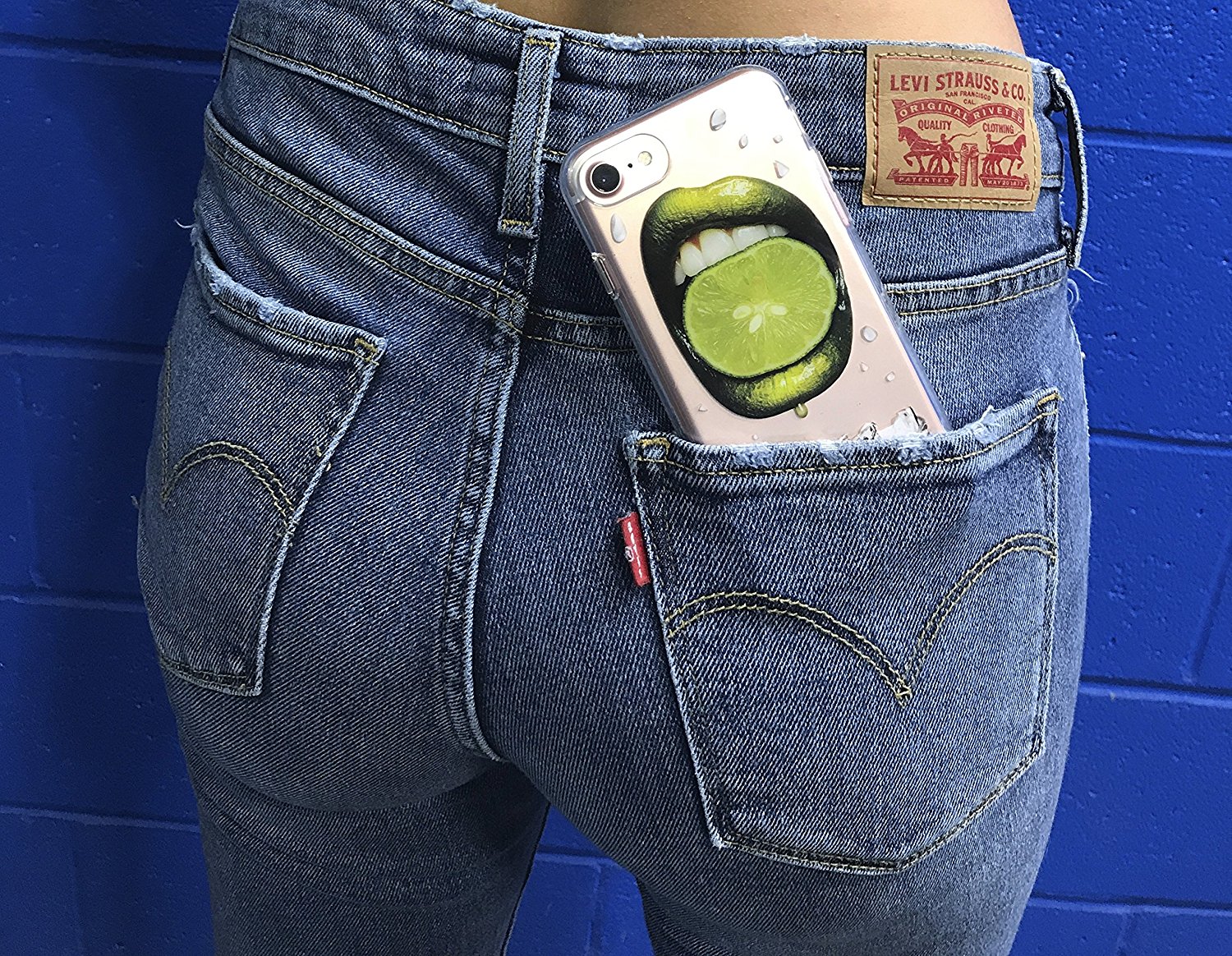 Smashbox Cosmetics has named Vlada Haggerty a "Lip Editor-in-Chief". Vlada is the first woman to be owned with such honor title. Moreover, Vlada is so proud of it, that she uses this title almost in all works of her brand innovations that have connections with Vlada Haggerty lipstick.
Vlada Haggerty Kylie Jenner photo copyright infringement
On the 24th of September Vlada Haggerty posted a photo of her makeup that she did on a model s face whose name is Britt Rafuson. That time Vladamua Instagram had more than 100K followers. The photo was taken by Julia Kuzmenko McKim. The picture shows the woman s fingers with gold powder, bold red lips and white teeth that slightly peeked through. The special detail is that model s fingers crossed over the eyes. This photography idea has caught the attention of more than 22K followers and made Vlada Haggerty Instagram even more popular.
Kylie Kristen Jenner is a US reality television character, model, businessperson, and social media woman.
Next month Kylie Cosmetics uploaded a new image for the summer collection.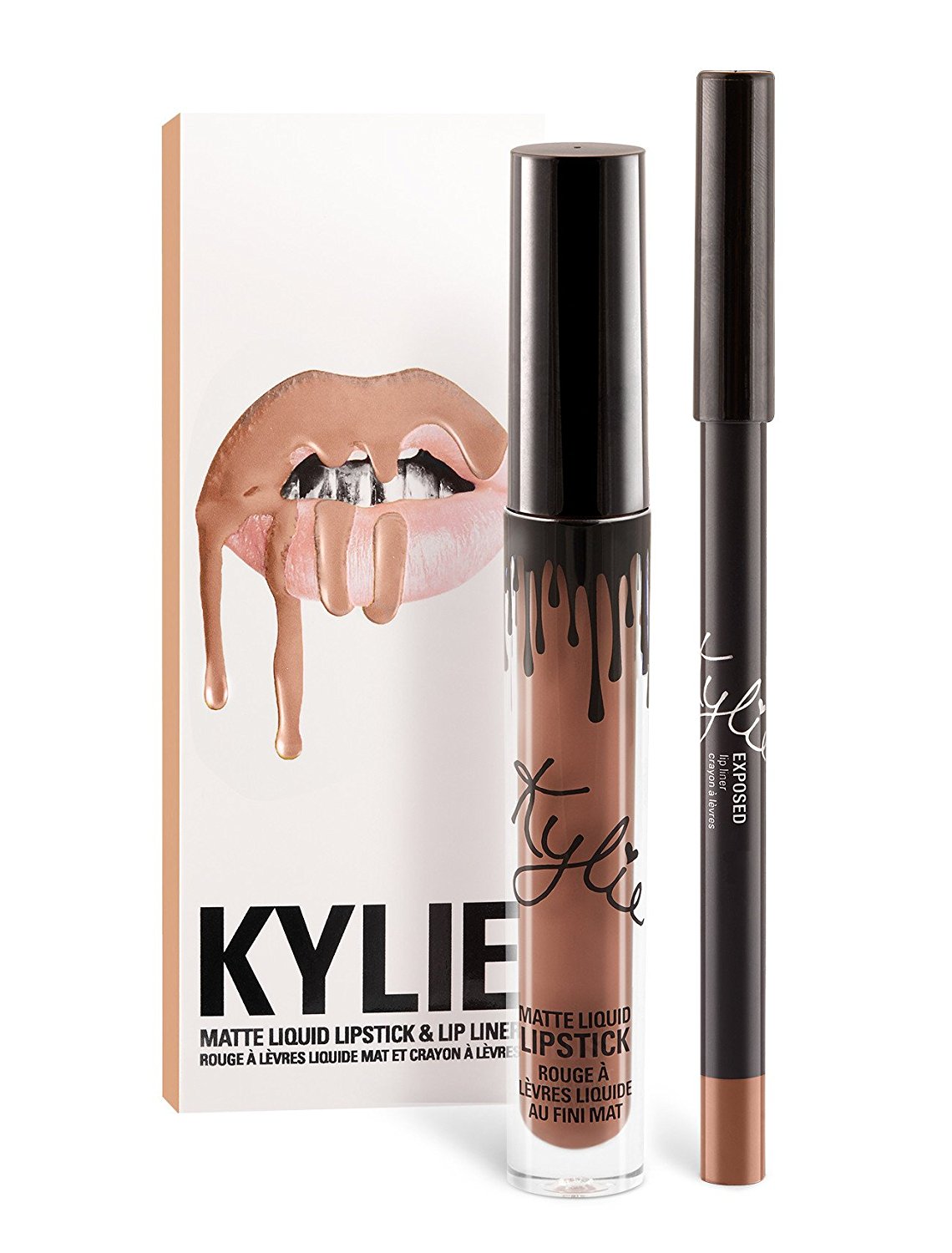 The picture was taken by Marcelo Cantu. Vlada made a post on Instagram about her photography rights violation.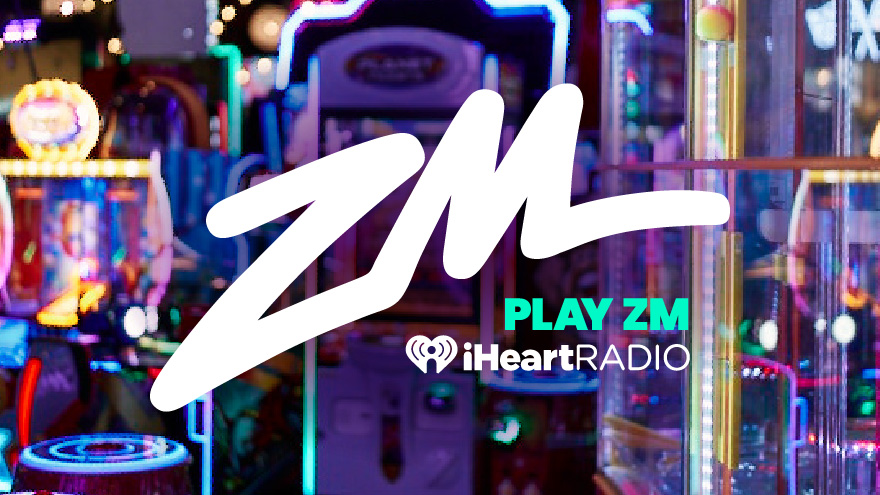 Jenner confessed the act of photography copyright violation. After several public quarrels, the conflict has been solved. Jenner published a post with photos made by Vlada makeup artist and added a link to the current Vladamua Instagram.
The photo was posted on her private Instagram page and in Kylie Cosmetics' page. The post was powered by the caption "Check out the wonderful makeup art of @vladamua".
Later Vlada and the famous photographer Kuzmenko made a response. In the caption they stated that they were glad that the case was successfully solved. They also thanked all people that appreciated their art and efforts.
Vlada Haggerty lipstick and Louis Vuitton advertising
Another case of photo copyright violation is connected with Louis Vuitton. The company simply used a logotype in its advertising company. That logotype copied photos of "sparkling" Vlada Haggerty lipstick. The most interesting fact is that Vlada Haggerty refused to sell those pictures to Louis Vuitton. After that, the company decided to create the logotype based on her lipstick idea. Who is right and who is wrong?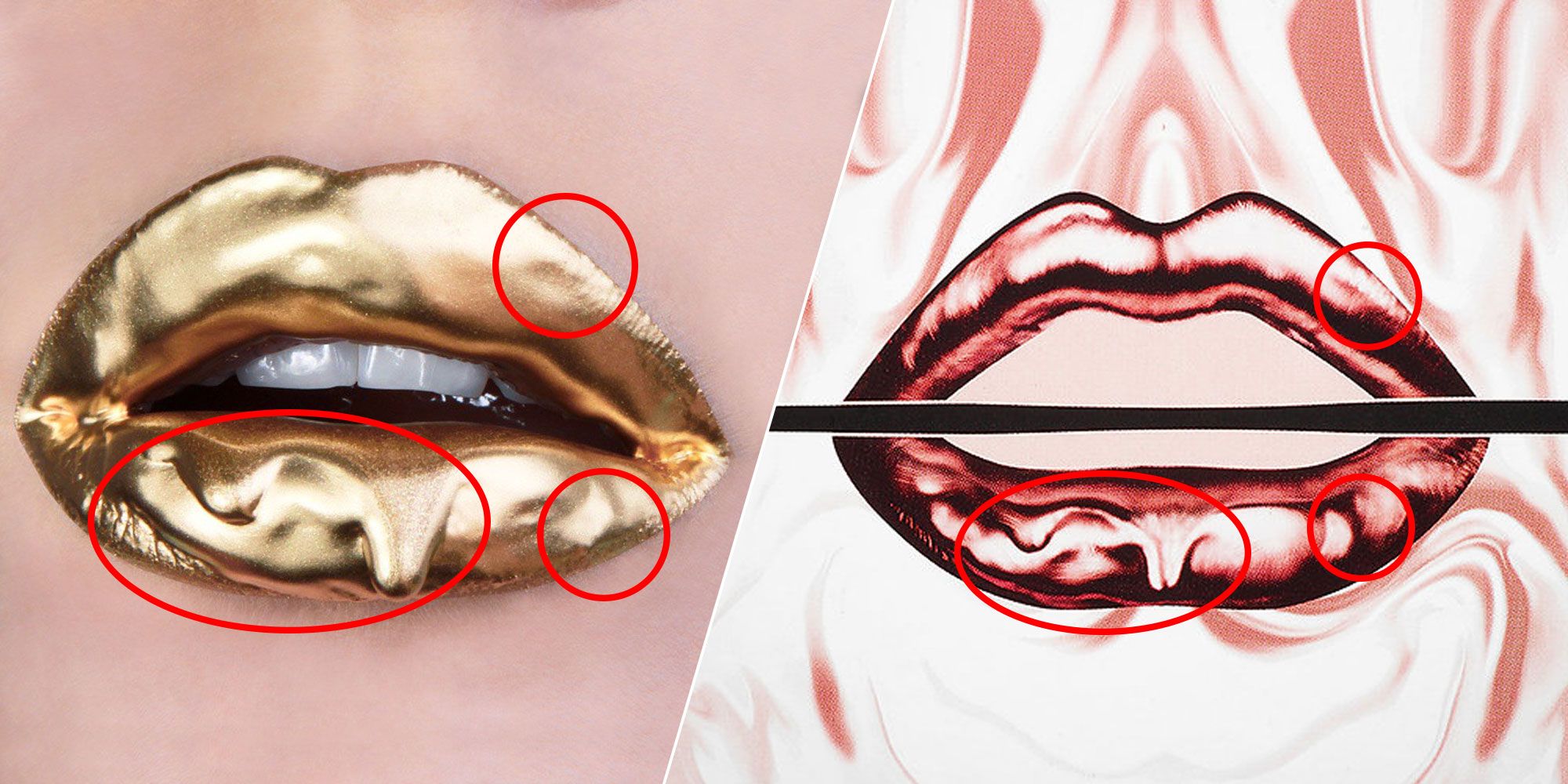 Vlada Haggerty made an official complaint against Make Up For Ever. Louis Vuitton was blamed of stealing the Vladamua lipstick idea. The court that was held in Los Angeles confirmed the right of Vlada Haggerty. According to their decision, Make Up For Ever definitely stole the idea of Vlada Haggerty lipstick after she had refused to sell it for them.
The story began in 2015 with the moment when Vlada created two "dripping lips". Alluring photos were published in Vlada Haggerty Instagram. Soon the pictures of this kind became rather popular.
According to official complain Make UP For Ever sent numerous official requests to get an allowance to use the dripping Vladamua lipstick for promotion purposes in 2016. However, she refused and claimed that she was obliged to another big and famous brand.
After that refusal Louis Vuitton adopted a well-known logo based on Vlada s work. As you can understand from the photos below, the company simply combined two of Vlada s works into one logo of their advertising campaign.
As soon as you assess two photos, you will notice the undeniable similarity between MUFE s lips logo and the work displayed Vlada Haggerty Instagram. However, the brand claimed that they had only adopted the used logo of Lustrous cosmetics who had copied the Vlada s idea. Currently, there is no final decision. The court in California is now investigating on this topic.
11 years before Vlada Haggerty – Photo copyright infringement case
Vlada Haggerty is not the only person, who went to law about copyright violation of photography ideas. The similar story happened in 2005 when the head of Temple Island Collection Ltd took the photo of a red bus on the black and white background in the UK. The photo was used as souvenirs.
The second company New English Teas produces tea. For advertising its products, they needed an iconic picture of something that is commonly associated with London. That is why they chose a photo of a well-known London landmark.
Later they made nearly the same photo of a red bus on b&w background. Temple Island Collection Ltd was quick to file an action against the second one. They claimed that the idea of using black and white backdrop together with a red bus that stands on a bridge belongs to them. Check out these two samples.
Photo 1 - Temple Island Collection Ltd
Photo 2 - New English Teas
Despite the fact that the images are not identical, the judge decided that the composition on the Temple Island Collection Ltd.'s photo includes such things, as the "visual contrast" of the bright red bus and the colorless background, which are the creator's intellectual property, and decided the case in their favor. Nevertheless, you can see many souvenirs and other staff with this concept. Are they the violation of photo copyright too?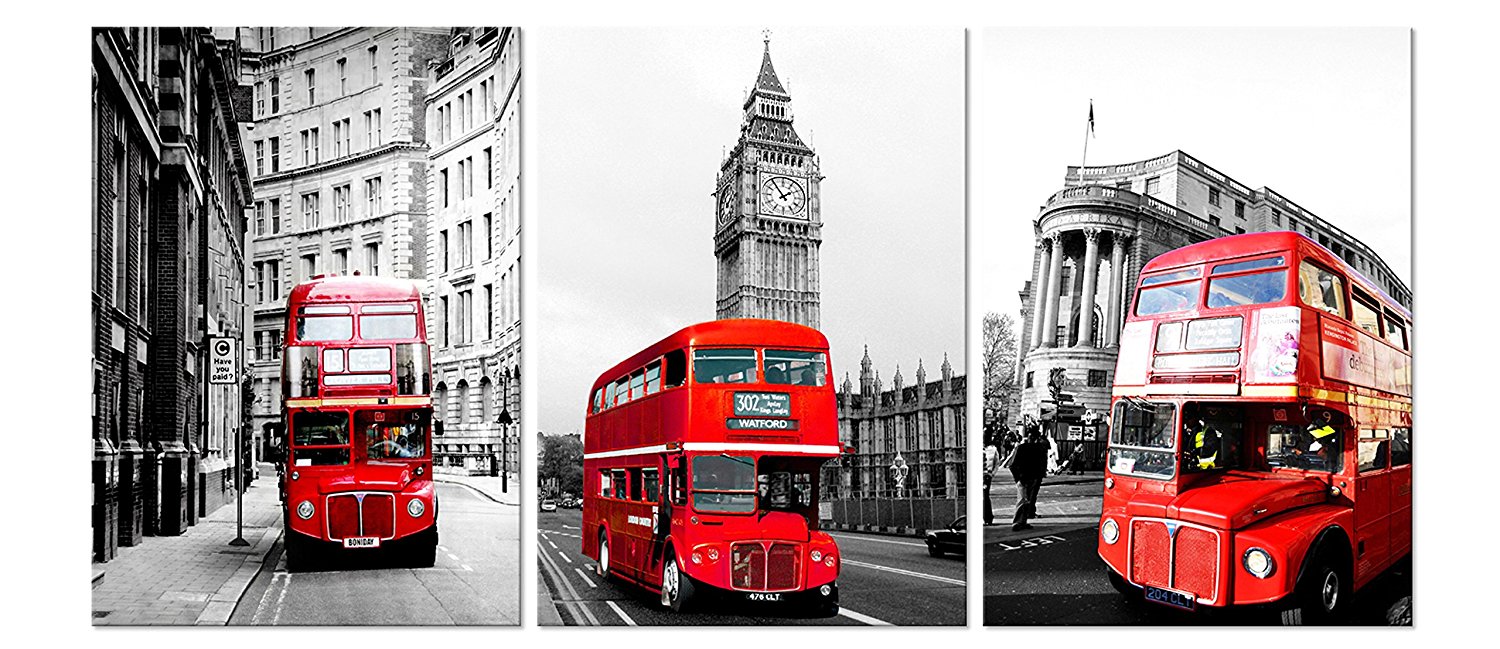 SUMMING UP
Just look how much popularity these cases gave Vlada Haggerty and Louis Vuitton. Even we are writing about this case. No matter what sum of money Vlada Haggerty will or will not receive after the trial. The mess after this case will bring more income and increase the sales of both sides.
a
Do you like the article? Please feel free to share it via your social accounts.
---
Pay attention this photography blog which does not require credit for the pictures and photo post production examples listed here . All photographs used in the article are only copyright to their respectful creators . These shots posted as a big admiration of portfolio and photo retouching talent the experienced rt masters have . If you found the photo on this post that is yours and do not want to be promoted on our website , please do not hesitate to write us via online chat on your right and it will be quickly deleted .
---
Rate the article!
The article's rating:
---
You comments or questions are welcome; please share your opinion on the topic.
Use Facebook:
Use Disqus: