How to improve your Baby photo shooting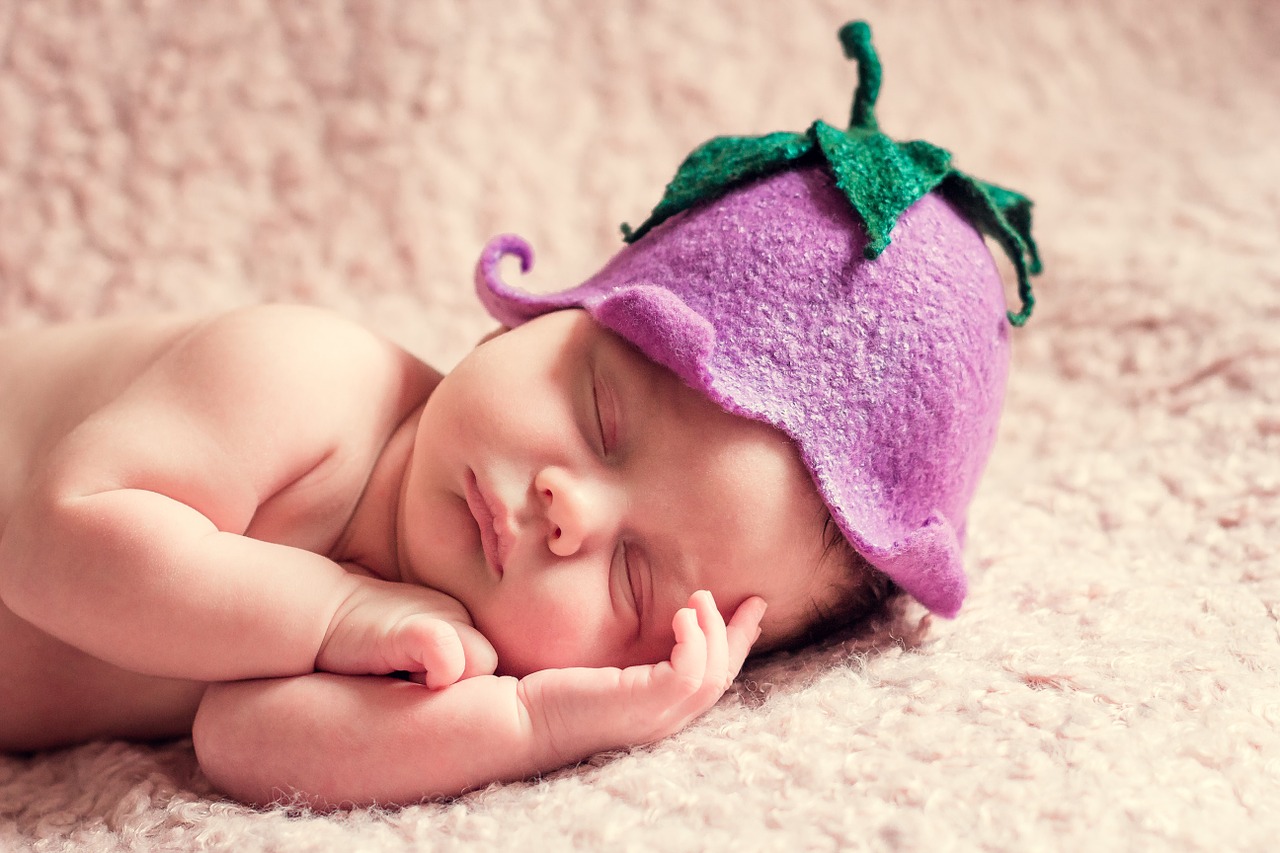 Every day we communicate and meet new beginning and professional photographers, retouchers, and digital artists. But only some of them are specialized in Toddler and Children Photography. To shoot in this genre you need not only the photography and retouching skills, also you should be able to get on the right side of every little model.
So, if you have decided to devote yourself to children's photography, start developing your skills now. In this article Fixthephoto is going to share with this blog's readers the secrets of working with young guys and girls to create bright and interesting pictures.
No doubt children are the most photographed subject, but they are also the most difficult. Kids shooting can be a pleasure, but at the same time it can be very troublesome and even impossible to get them to pose, stand still, smile or do whatever you ask them.
The important preparation process
Choose the best time. Ask parents to say the time when the child is the calmest and be ready. Children require your full attention, therefore the principle "to be here and now" has to become your motto. Don't be distracted by technical trifles and just concentrate on your little customers.
Be sure to adjust your camera in advance. Customize the ISO settings, the diaphragm, and the exposure according to the lighting. As a general rule, the following tips will be useful: bright sun - ISO 100; bright day, but it's cloudy - ISO 200; second half of the day - ISO 400; and if you shoot in the sport mode, then you won't do without a high ISO.
Check to be sure you have enough blank space on your memory card, because an excellent shot may come at any time. Make a habit of photographing in RAW only, as it will make a digital photo retouching process easier.
For a newborn, it will be great to use a basket with cushions or towels. Nowadays, many phone applications can be useful with children's photography, such as those that will play animal or other funny sounds to attract little people's attention to a photographer.
Make a list of poses for a photo set, photos (macro, close-ups) that you will take, find the necessary scenery, etc. The last advice about preparing for this kind of photo session is unlimited time. You should understand that you can spend the whole day to take the picture you want.
Patience is a virtue
When you are pointing the camera at children, be ready as the kids may be shy to start, or play coy. Don't be angry, play with them, and start telling jokes and funny stories. Babies' photo shooting requires an abundance of patience and attention.
The photographer Henri Cartier-Bresson has compared this process with hunting skills. He trails his models for a great while, and he is ready to take a shot at any second.Develop your intuition, and do observe closely. It will prompt you at the crucial moment. Understand that the photographing of children is primarily an expectation, arrangements and advances, and again the expectation. Be patient, refer to children as your guests, and luck won't keep itself waiting for long.
Natural poses
Many parents are fond of creating albums for their little miracles, but they more often look like lifeless monuments or something like that. Candid shots are always great. They catch the moment, find hidden smiles and surprise, and bring you back to the moment whenever you see the picture. Say "Cheeeeeeeeese!" to children for them to be ready, but sometimes it is useless. Take tens, even hundreds of picture to take the best one ever, the natural image. Hide your camera and pretend that nothing unusual happened. Some children, especially newborn ones, are so on auto pilot that they don't realize that they're posing.
Here are some basic poses and tricks:
1.Photograph from their eye level!
2.Get your sweet subject to lie down on the floor and shoot from a very low angle.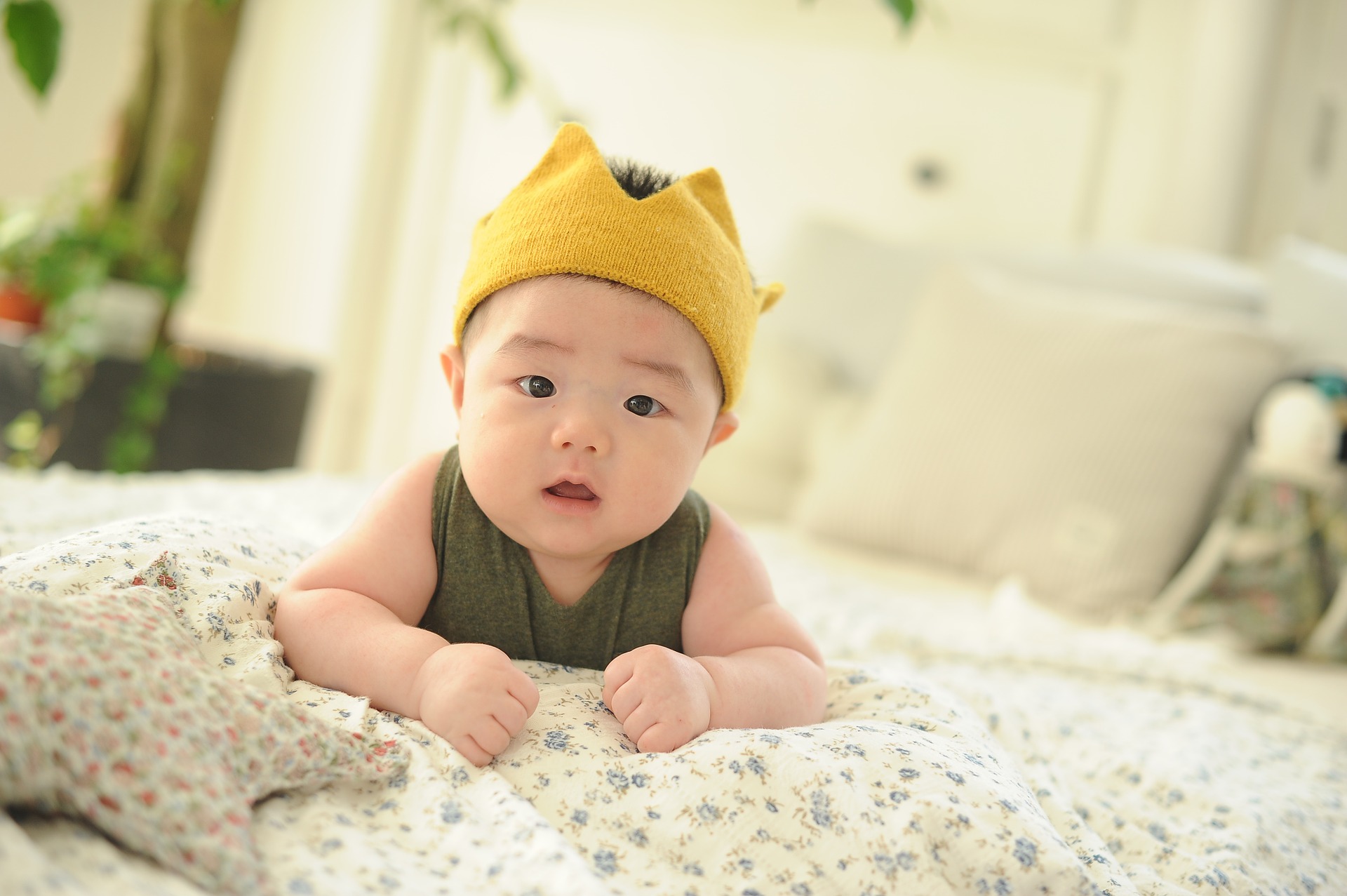 3.Place the baby in a bed and cover it with a blanket. Colors of bedclothes should go great together.
4.The picture with his/her favorite toy or thing.
5.Being busy with some everyday entertainment as swimming, playing games, drawing or dancing.
6.Try to catch their heavy laughing and smile.
7.Picture of children eating their sweet meals.
8.Must-have shot with soap-bubbles.

9.Photograph your subject hiding behind a door, wall or etc.
10.Pictures with parents, their pets or best friends.
Do always remember that children are the most active and the fastest people in the world. Parts of their body, such as their head, hands, and eye direction are usually in movement, so sometimes you will need some photo post production services. That means you have to choose shutter speeds fast enough in order to avoid motion blurred shots.
Choose the right place and time
The age of the child becomes an important factor when choosing the place for a photo session. If a child is up to 1 year old, make it at home, in the cozy atmosphere where parents can avoid some difficulties. It is always easy to change a child's clothes at home. If the baby doesn't walk yet, you may put him/her into the parents' hands, or put the child on a soft carpet, pillow or favorite toy.
Instead of trying to persuade the child to relax in a hot studio, transfer the shooting to the open air. Many children adore the beach, park or their own back court yard. Kids will find water edges really interesting and funny.
Some parents want their child to turn into a courageous seaman or a little pirate for some time. Some dream of seeing their baby in the role of a Disney princess. Such ideas can be realized both in a studio, and outdoors. You don't know how to dress up a kid? You shouldn't bypass all the shops in search of the right things. Use a clothes rental service which is available nowadays in many photographic studios.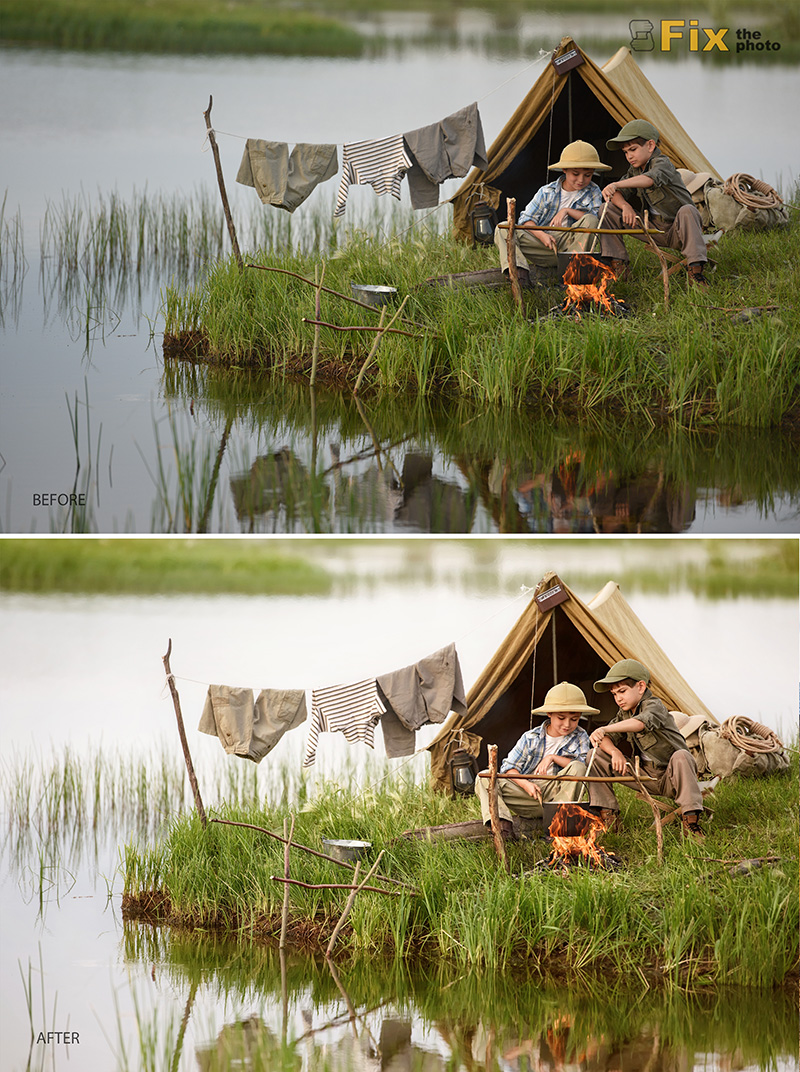 If you plan to go to the country and have a photoshoot in the field or in the woods, discuss everything with your young models and parents. A professional and skilled expert will help to make any children's photoshoot bright and interesting even in habitual places!
Children's photography is one of those genres of the digital arts which always brings not only a charge of energy, pleasure and desire to smile, but also a large number of improbable and amazing pictures. Observe all tips and tricks mentioned above and you will have a successful photo shoot.
Fix the photo offer professional baby photo retouching service.
Do you like the article? Please feel free to share it via your social accounts.
---
Pay attention this photography blog which does not require credit for the pictures and photo post production examples listed here . All photographs used in the article are only copyright to their respectful creators . These shots posted as a big admiration of portfolio and photo retouching talent the experienced rt masters have . If you found the photo on this post that is yours and do not want to be promoted on our website , please do not hesitate to write us via online chat on your right and it will be quickly deleted .
---
Rate the article!
The article's rating:
---
You comments or questions are welcome; please share your opinion on the topic.
Use Facebook:
Use Disqus: