Newborn Photography Props
Using newborn photography props make your newborn photography 100% cuter. If you just start out, you will definitely require textured blankets, basket for baby pictures and many other eco-friendly items. So, let`s clear out what makes toddler photography so cute except its models.
---
Contents:
---
The importance of safe and eco newborn props
All props you work with during baby photo shoots must be comfortable and definitely should not contain any harmful chemicals. The fact that baby`s skin is delicate and unprotected to aggressive chemicals, leads to importance of buying only organic clothing, toys and in general all products that will contact with skin. The most recommended materials for baby photography are wool, bamboo and cotton. They are breathable and can reduce allergies and irritations.

During the last 10 years different organic products are considered as mainstream. Thus, they can be easily bought. Still, some sellers continue to advertise baby products made of artificial materials. They hide under the idea of price lowering. The textured blankets for newborn photography made of natural material will have higher price than the same synthetic one.

Still, do not get duped because of these fairytales. Concentrate only on natural baby photography props. Fortunately, the list of eco things that you can put on a toddler is definitely endless. Just try printing "newborn photography props Amazon" and get amazed by the number of offered eco variants.
Moreover, do not forget to search only for those pieces of clothing that do not contain glass, sharp accessories and edges.

One more difficulty is that often toddlers are not mobile. But, if a photographer loses attentiveness, they may simply flip out of the prop. For avoiding this sad situation, we recommend using weights for making sure that a prop will not become broken when a toddler will be placed on it. This prop should also go in connection with spotter`s hands (that may be your assistant or parents, who are always better). Make sure that hands will be removed for not more than several seconds, which are needed to release camera shutter. You may even leave them and then remove them from newborn pictures in Photoshop.
Cheap newborn photography props
Even despite great variety of sizes and shapes, some baby props may cost you quite much. In case you are not ready to spend huge sums, but want creative photos - start with cheap variants.
Rustic baskets and cute bowls
Such inexpensive photography props are frequently used because they give an idea of how tiny and unprotected a newborn can be. This useful prop can be easily bought in almost any supermarket or craft store at a surprisingly affordable price. Buy 2-3 newborn photography props baskets in order not to have the same photo decorations with what your clients will soon get bored.

Watch this video about how to stuff a bucket for newborn photography session.
Colorful bubbles
Add some fun to your photoshoot! Among all cheap baby photo props ideas, this idea is absolutely free. Just select dark background in order to see them in all colors. Moreover, this idea is perfect for getting candid photography, just don`t forget to click on shutter button every 2 seconds.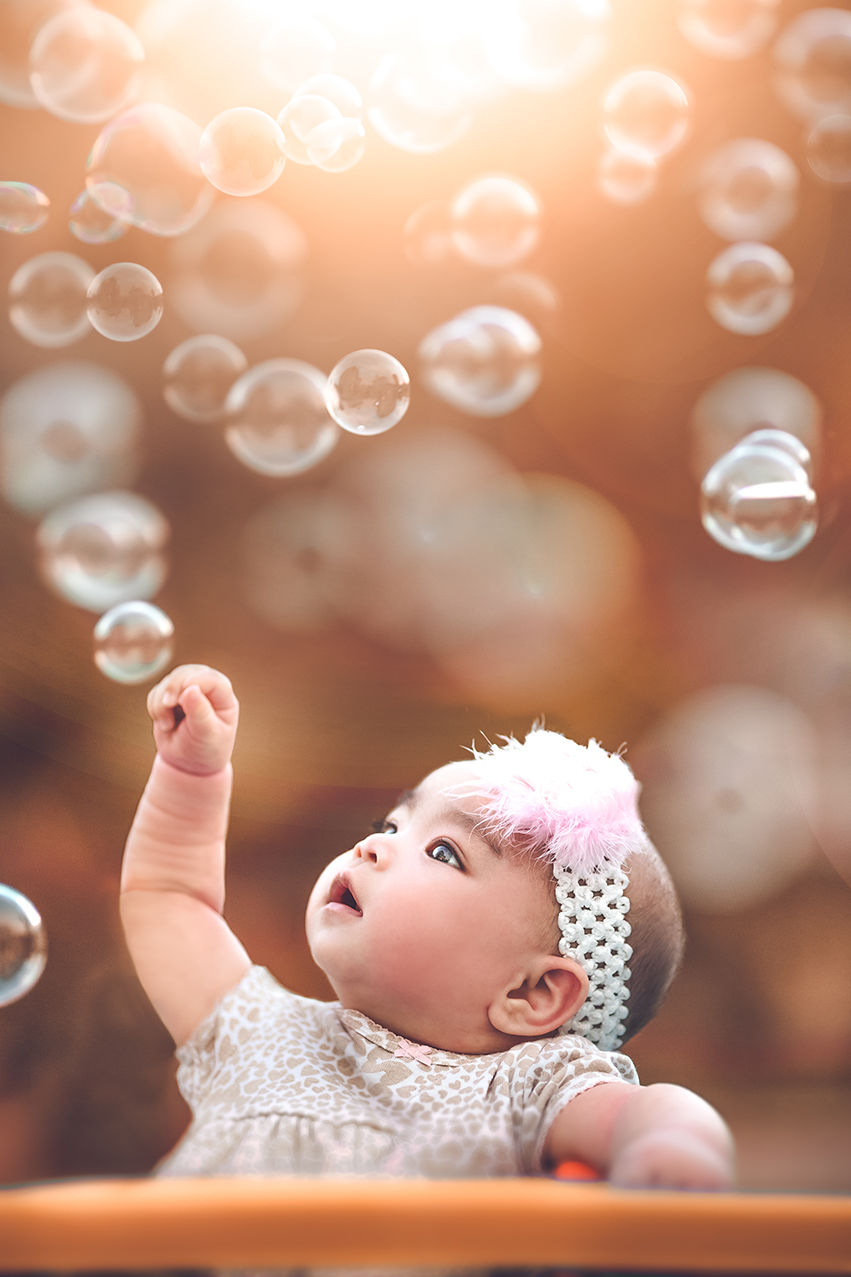 Flowers
This is one of the simplest newborn picture ideas! What can be easier to be bought than a bouquet of flowers especially if a photo session is organized in spring or summer? For great result combine different kinds of flowers together with leaves and twigs.
If you don't know how to do a simple wrap for professional baby photos with variations that will wow your clients, I recommend you watching the following video.
Hats
Creative hand-made hats always result in unique newborn photography! But remember to use only natural materials.

Stork sacks
You can hardy find this sample in Google under searching request cheap photography props for sale, but you have all opportunities to make it by your own. Here the most important detail is baby`s safety. So, without parents or assistance hands do not use it.
Cute cocoons
Such baby photo props ideas are not only cute, but such cocoons won't also let a baby get cold. So, you can hardly find a better variant for winter photo sessions even in studios. And due to their cheapness, you can purchase several variants of different colors.

Like a boss
What can be sweeter than a little gentleman dressed like his dad? So, I recommend buying several ties to suit different eyes colors. They are simple, yet cute photography props for babies.

Bands and bows on head
Every newborn photographer uses this prop. This variant is preferable for a girl. Notice, that such accessories are not worn in everyday life, so be ready for baby`s tears and keep in mind all possible way outs. The simplest solution is buying toys for calming a baby down.

Hammock
Just the same as with hanging stork, take care about the safety and do not photograph without assistant or parents. In combination with newborn photography poses you'll get the sweetest pictures.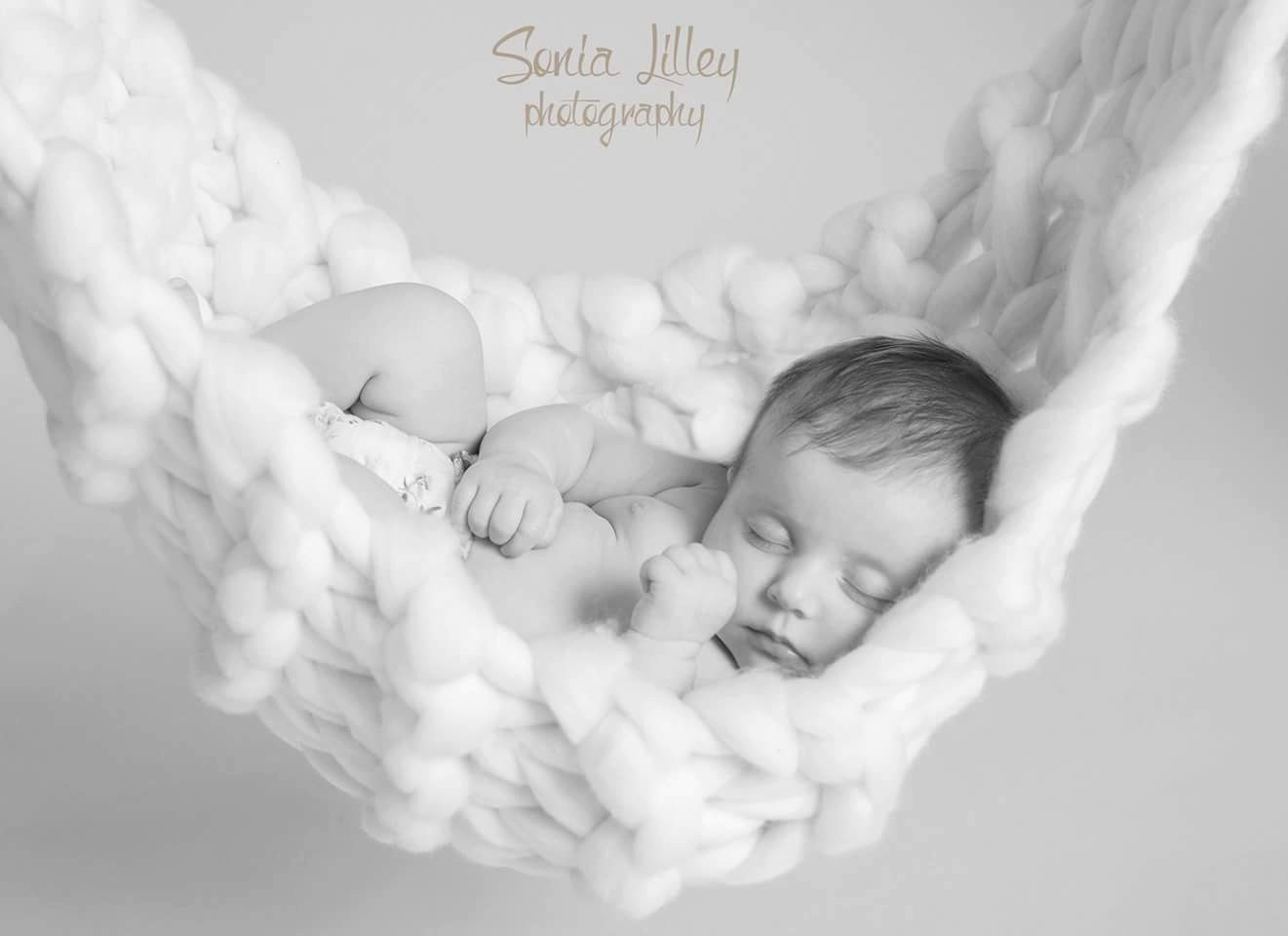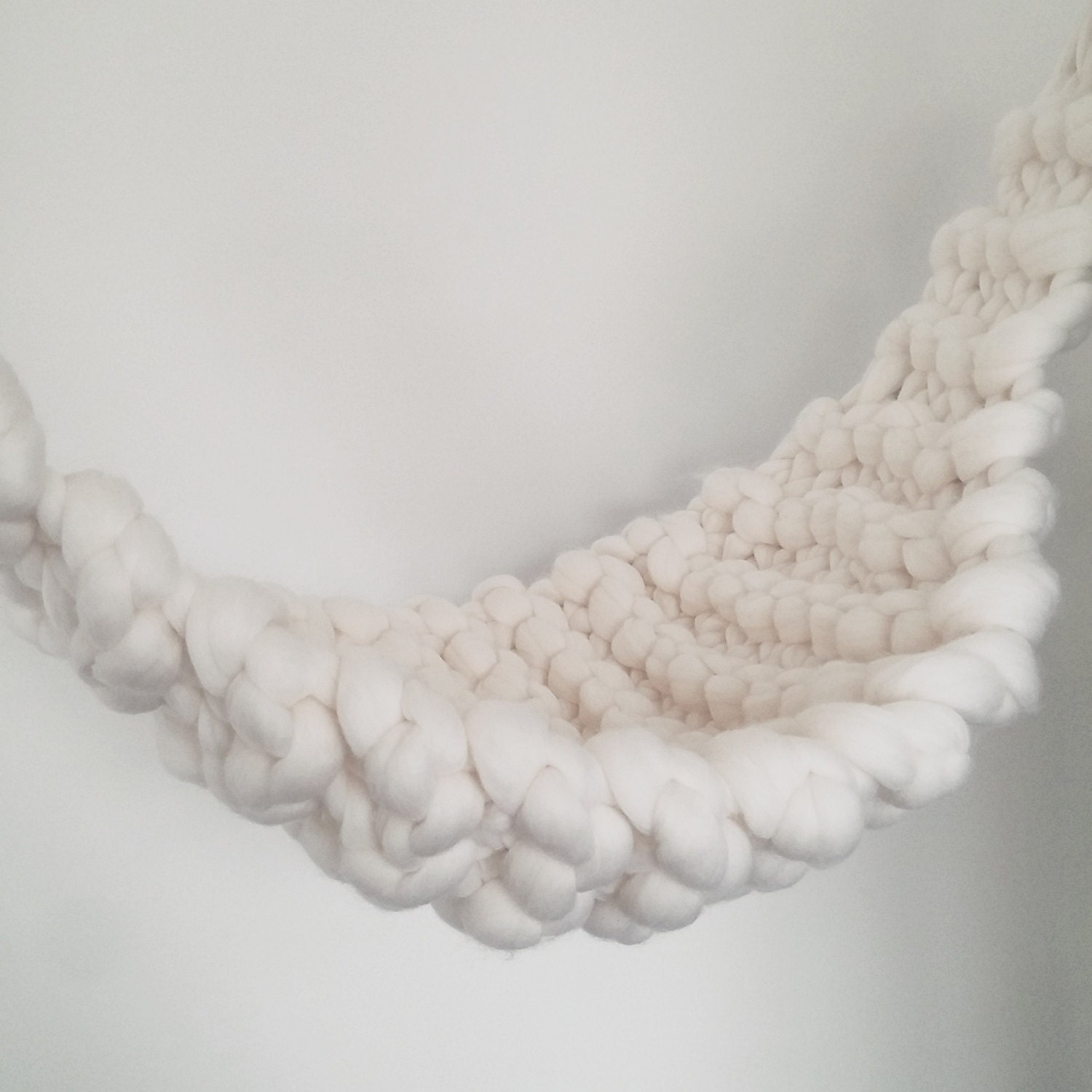 Newborn photography props DIY
In case price is not the only factor that bothers you, but you also take care about uniqueness of your works, create your own photography props. Besides, in most cases they will not cost you any cent.
DIY cheap chalk paint basket for newborn & baby photography
Nest of love
They are super cute and simple in creating. Plan to do them? Go to local craft store and buy grapevine wreaths. Divide them into three or four and pile up. You may group them on the matter of the same size or, on the contrary, select those of different length. With the help of a string, secure them for sliding apart. Note: use string of natural material. Finish composition with soft blanket.

Bed of books
Old used books are always easy to be found. Combine those of different colors and sizes to find exactly your variant.
Symbols
These DIY baby photo props will not leave anybody indifferent. Find out baby`s name before a photo shoot and create/buy necessary initials. Such letters can be either placed together with a baby or posed in front of a basket.
Another variant is spelling short words like "love". Create the letter "V" with help of baby`s feet and this DIY newborn photography will be guaranteed to trigger warn emotions.
Bed made of candies
Lollipops or candies are not only sweet, but they also appeal due to their bright colors. Do not forget to use a blanket to protect soft baby`s skin.

Wooden crate
Such sturdy, stylish wooden crate can be bought in stores. They also can be simply found in attic, have you checked yours? But again have a blanket that will protect the child and suit the general coloring of pictures.

You may use also such homemade photography props as faux fur or fluff fabric instead of blankets and try photographing from above.

Suitcase
Try using luggage or other travelling accessories, such as maps or compasses, to create the atmosphere of a holiday with a little tourist. Or you may just put a baby into a suitcase decorated with flowers. Both variants will be amazing.

Hat made of newspaper
Such DIY newborn photography ideas trigger real nostalgia. But take care about safety and do not use the same paper hat twice.
Bunting flags
This idea is connected with both DIY photography props and backdrops. Still, they only seem to be easy in creation. In case you may not be proud of your sewing skills, do not made them out of fabric. Just scrapbook paper will be enough.
Quilts
Quilts are impressive and cheap newborn photography props. Combine quilts with other kinds of fabric. White and light blue colors are preferable to give the impression of blue sky with clouds.
Tutus
This project is extremely simple for girl`s photo shoot. You will need fabric, string and needle.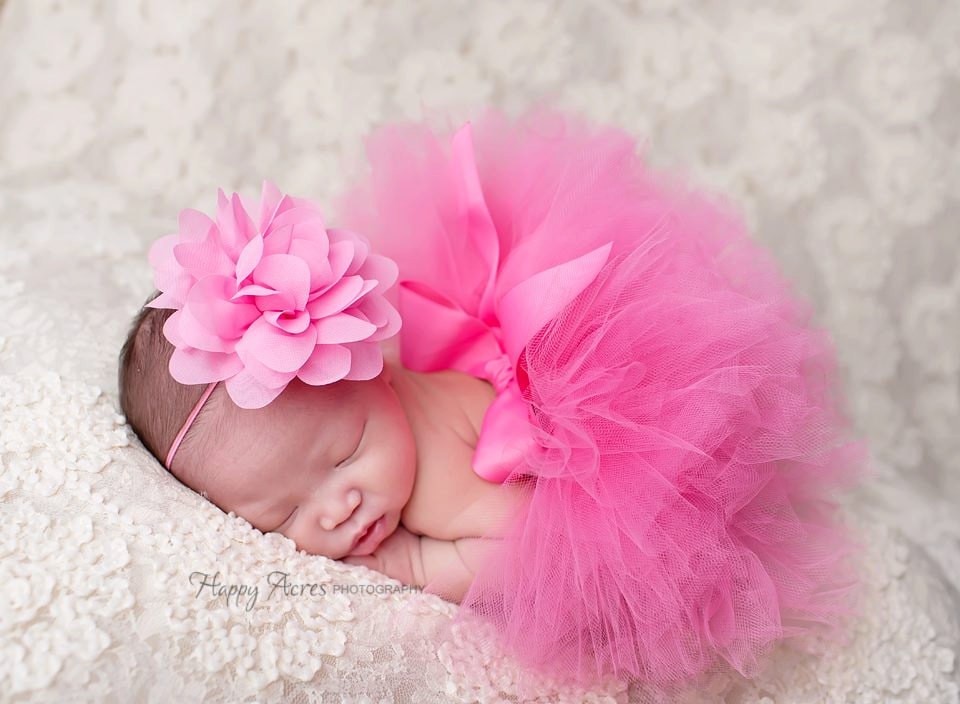 Chairs
It is not a problem to find a decorated chair. But still, if you do not have it, use classic wooden one.
Creative props for photography shoots with newborns
Previous props have not impressed you? If you want to make something extraordinary and unusual, these ideas is up to you! Re ready to waste either much money or many hours in front of your laptop retouching photos.
Air balloon
Create a realistic hot air balloon for your little passenger to climb into.
Movie connected props
If you are looking for unique newborn picture ideas , try considering a common hobby, which is film watching. After you select a movie, figure out the most important elements and incorporate them in photo session. It will be great to find out parent`s most favorite film and turn their beloved child into its main hero. This way photos will acquire deep sense.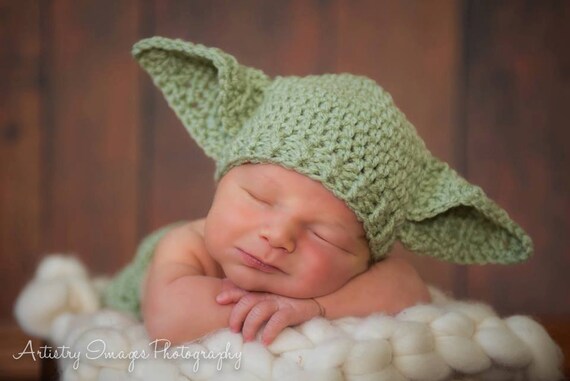 Favorite hobby
Just the same as with movies, find out parents` favorite hobbies. Even if their hobbies are unusual and extreme, start with wide-spread ones, because you will always have necessary items to be incorporated in photos. We mean music or sport. But remember about baby`s safety, so do not use sharp or very small objects. Metal items should be avoided as well.
Furniture in small size
As a professional, you should buy mini furniture for such types of photo sessions. Start with basic set, which usually includes a chair and a bed. After that consider purchasing a hammock (only of natural materials), an armoire and a rocking chair. The idea will be also to buy some pieces of furniture in vintage or rustic style. Find them in resale shops or via internet. To present them a new life, clean and recolor them into bright colors. Stick to the rule of safety and never leave a model unattended.

Superheroes are coming
Besides being quite affordable, such costumes will turn every idea, even the craziest one, into reality. Find them on Amazon or ETSY under title "newborn photo props boy superheroes"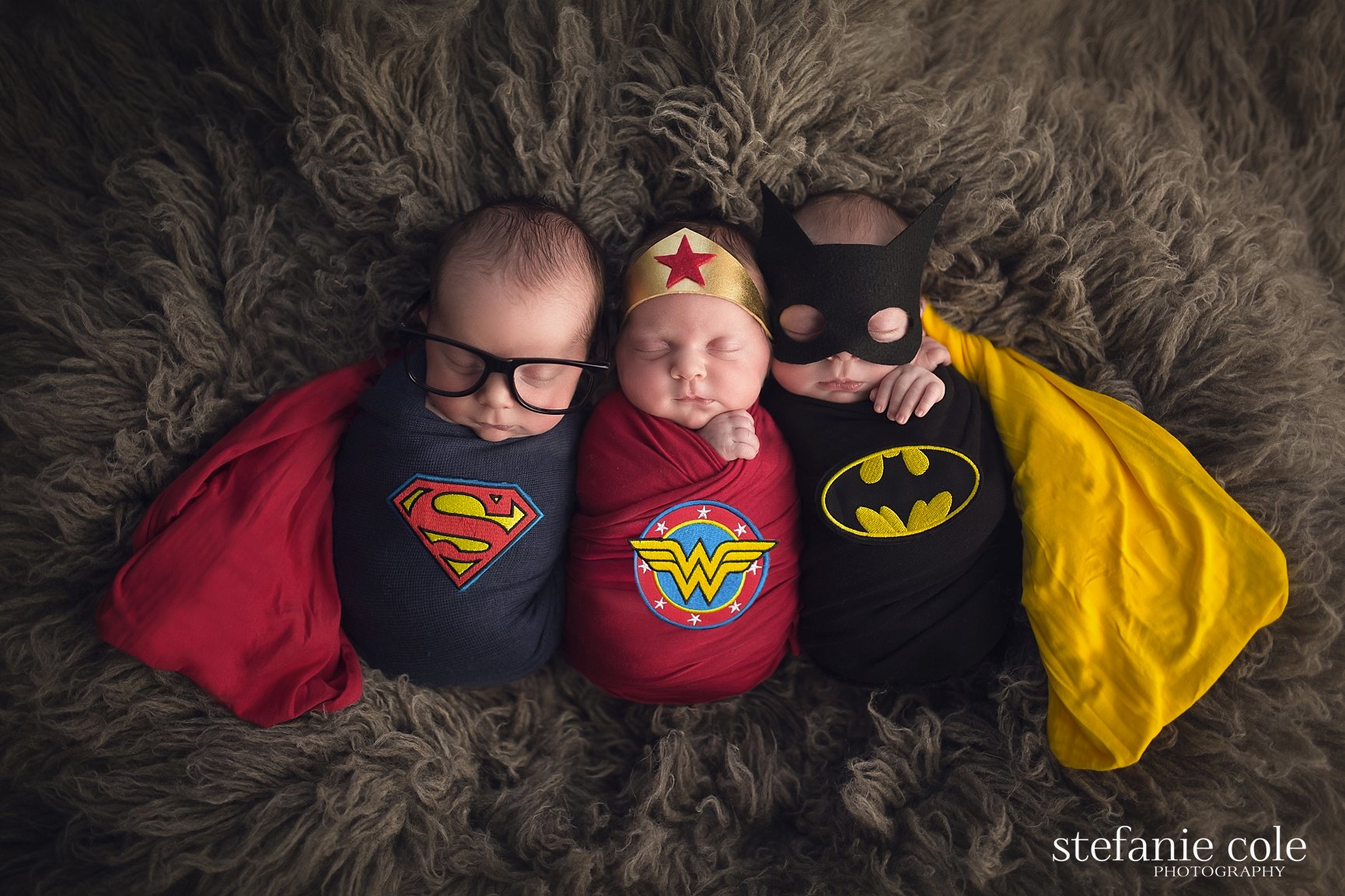 Holiday props
Christmas is the most popular holiday, so you may invest in buying small sledges, as they will be ordered every winter period to make creative Christmas cards.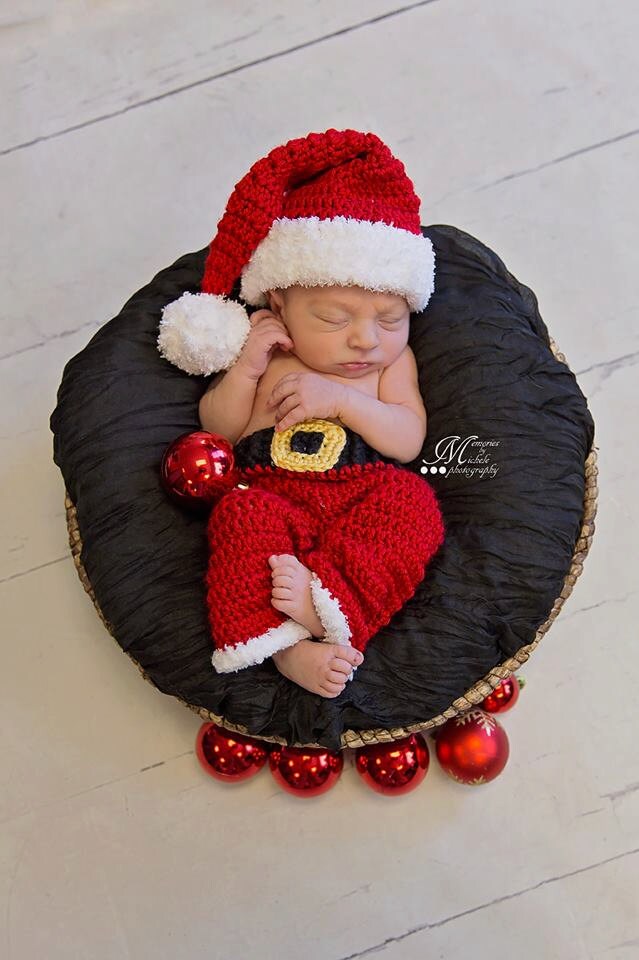 Many toys around
Ask parents to bright toys. Like on the example below you may place a baby into a prop (in a basket or on a blanket) and put brought items around. That will not distort attention from a baby, but still will accentuate valuable details.
Rainbow
Take cotton and crate soft clouds. Then with the help of Photoshop overlays add a bright rainbow. Such ideas for baby girl`s photo sessions are affordable, because no other newborn photo props are required. Do not forget about photo manipulations in Photoshop to give fairytale look, you can make it by yourself or address editing newborn photos services.
Newborn photography tips
At first this photo field seems scaring, because little models cannot take instructions and they will not always stay in one position. They are unpredictable and may start crying any second. Their skin is so soft, that you should plan carefully every action.
Safety is immediate priority
In most newborn photography props ideas that have been mentioned before, we concentrated attention on keeping a photographed baby in safety. In general, you should use your common sense. Never choose hard, sharp, hot or, on the contrary, too cold props. Do not place a baby on high. Never try to repeat a photo sample, in case you are not sure how to guarantee the baby`s full safety. Remember, that the most incredible photography is usually made in Photoshop.
Keep models comfortable
There are only two possible ways of newborn photography variants: a baby sleeps peacefully and a baby is awake and joyful. Every little detail may cause baby crying and being fussy. So, the least you can do is wearing gloves under condition you have cold hands, put heating pads under blankets and have extra space heaters.
Right timeframe
The cutest time for organizing photo session is first 14 days after birth. The work will be simple, because they are sleeping all the time during this period. But mention, that you should have photo shoot only after umbilical cord has already fallen off. Usually it happens after 5 days. Or you take care about newborn photo outfits that will mask this.
Make a list of poses
Do not be quick with creating unusual shots first. You risk simply to get no successful photos. So, start with must-have and then move in the direction of more advanced ones until a baby gets fussy and you will have to stop everything.
A back pose
A tummy pose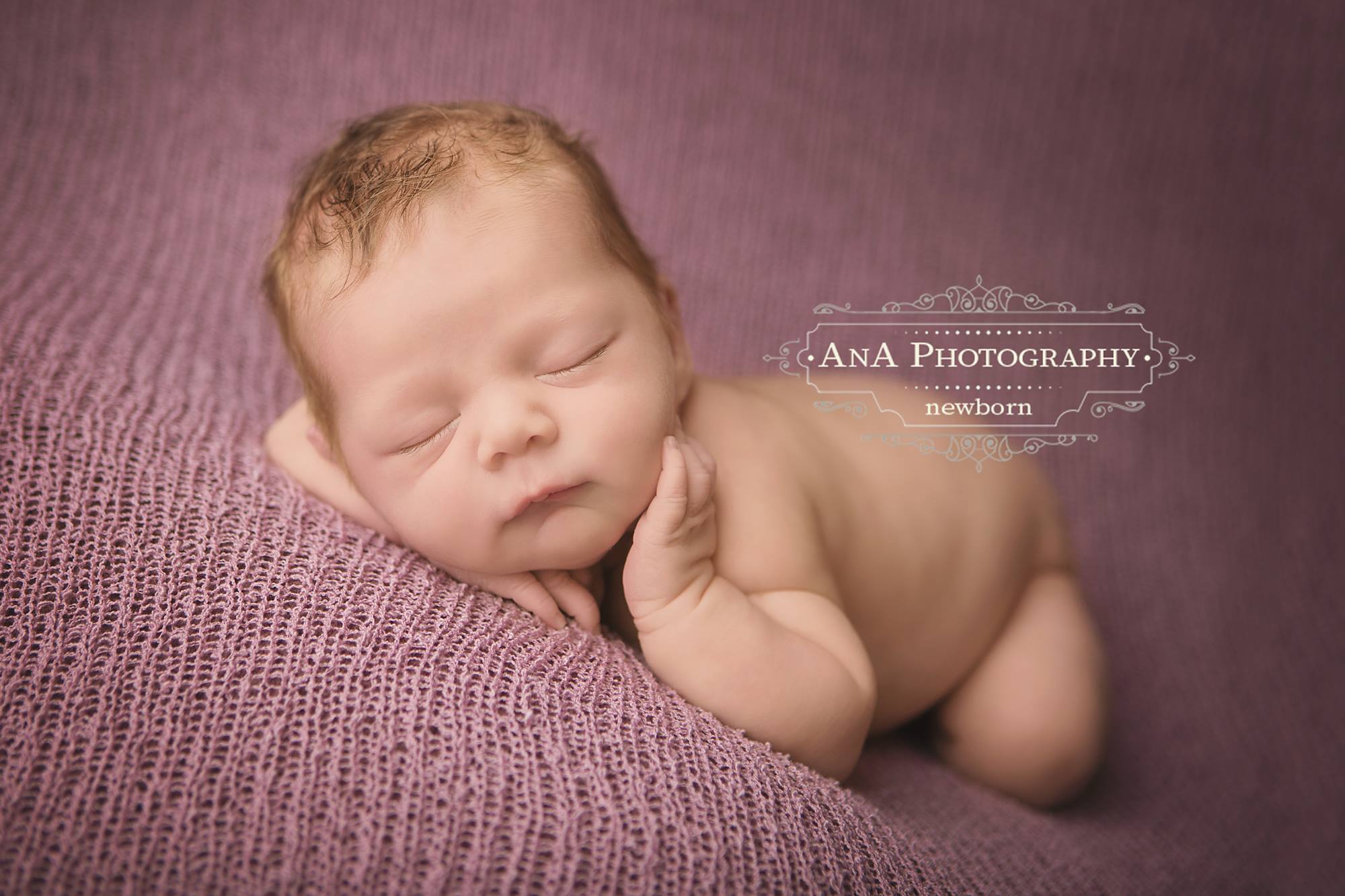 This is the way you can do a froggy pose.
Attention to the smallest details
Pay attention to color coordination
Think over possible color combinations. You should have at least one basic and several complementary colors. Use Adobe Color CC to see how different colors may be combined. That will save your time in terms of selecting necessary props.
Right lightning
Prefer only photo sessions at day window light. Large window plus reflector (for instance Westcott 5 in 1 Reflector) results professional lightning without extra distracting shadows.
Being flexible
Remember that a baby has its own schedule. Under condition they get fussy, it will take some of your time to calm them down. Be ready that a photo session may last 2 or even three hours. All this time a baby may cry and only in the last 10-15 minutes you will get necessary photos. Additionally, photon session time depends on number of clothing changings and scenes.
Proper newborn photo retouching
The main thing which should be naturally and deeply edited is the baby's skin. Try using different fades or monochrome effects. Frequency separation is also in the list of often used. Download free Lightroom presets or Photoshop actions, overlays, textures. Here is a list of freebies you can use for your newborn photography color correction and making baby retouching faster.
Free Newborn Lightroom Presets
This bundle of 10 free Lightroom presets will complement your baby photos perfectly – Soft Light, Light Pink, Soft Skin, B&W Soft Skin, Toning Matte, Saturation effects. It will cope with common newborn issues in a single click, while keeping the details and retaining the overall sharpness of images.
Free Photoshop feather overlays
These feather overlays are perfect for baby pictures made in bed. They will emphasize tenderness and softness of your newborn photography.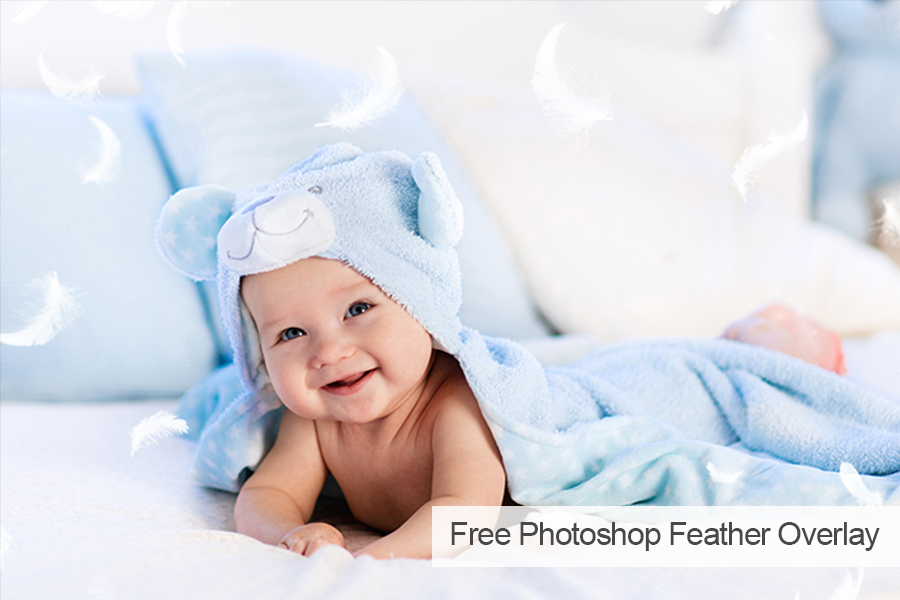 Free Rose Petals Overlays
Create unique pictures with the help of these free rose petals overlays. These overlays offer a wide range of petals in different shapes and sizes you can choose from to fit your pictures.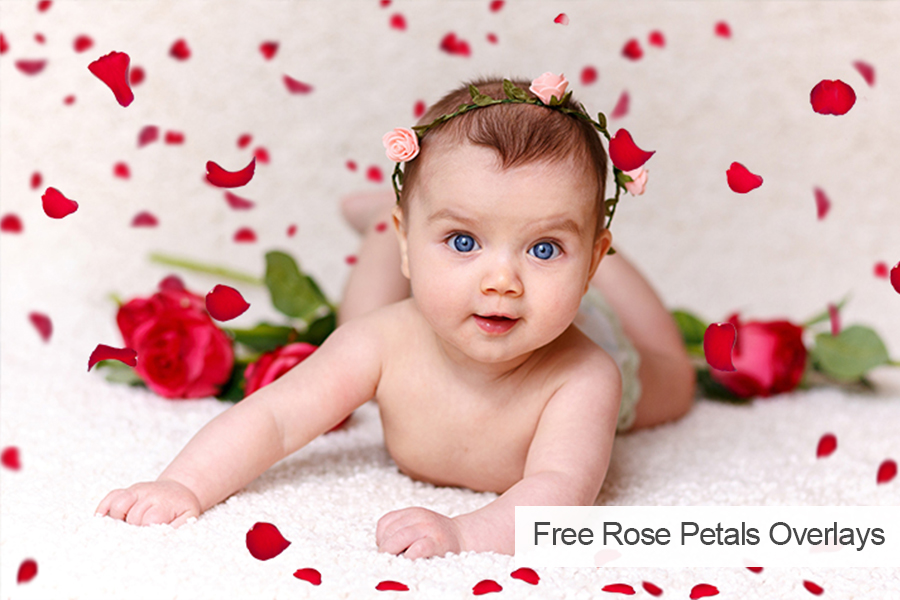 Free Photoshop Bubble Overlays
Use these bubbles overlays to add a creative touch to your newborn photography. You can change their size and choose the effect that will suit your images best.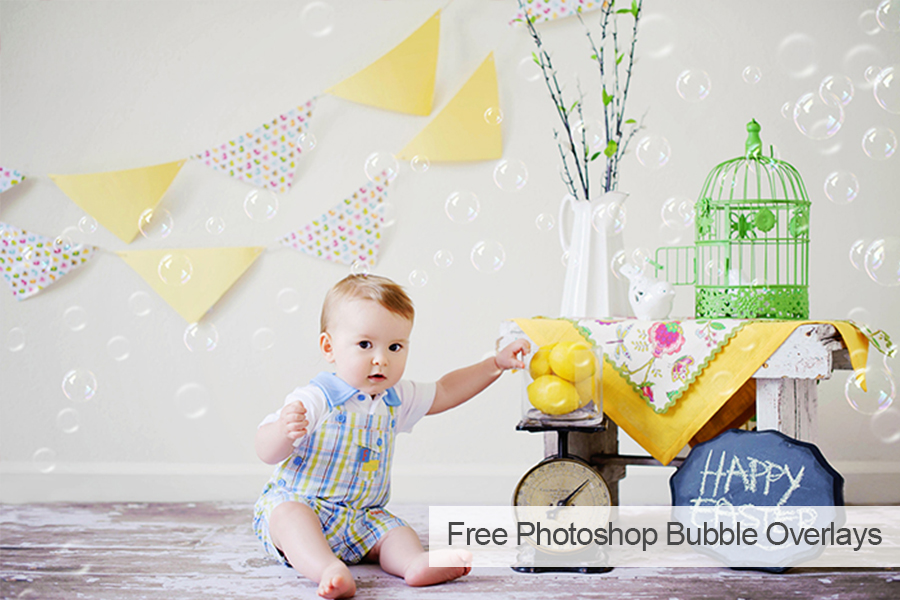 Spark the spirit of newborn photography and create memories that can last a lifetime with this special selection of newborn photography props. If you have creative props to offer, you're welcome to attach the photos in comments.
Do you like the article? Please feel free to share it via your social accounts.
---
Pay attention this photography blog which does not require credit for the pictures and photo post production examples listed here . All photographs used in the article are only copyright to their respectful creators . These shots posted as a big admiration of portfolio and photo retouching talent the experienced rt masters have . If you found the photo on this post that is yours and do not want to be promoted on our website , please do not hesitate to write us via online chat on your right and it will be quickly deleted .
---
Rate the article!
The article's rating:
---
You comments or questions are welcome; please share your opinion on the topic.
Use Facebook:
Use Disqus: