5 Simple Photo Tricks To Minimize Post Processing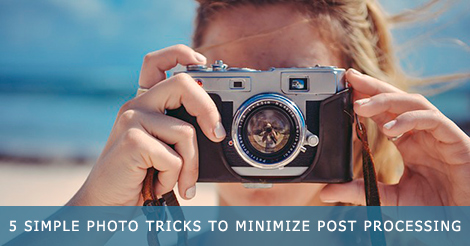 5 Simple Photo Tricks To Minimize Post Processing
Most people hear the words `photography post processing` and think about two things: Photoshop and Instagram filters. Usually, people don`t start to wonder about retouching, but it actually plays a huge role in a photo`s attractiveness. By all means, professional color correction demands many years of study, so in this post we will merely talk about a couple of simple tricks on how to make the picture look nicer and be more useful for the viewer.
There is a set of books and video tutorials about photo retouching, but you will never start learning them if you simply don`t want it. If you are a beginner in this topic, we recommend for you to read this article in order to know the basics and get some simple retouching advice. Frequently, filters and other minimum post-processing lets the photographer take not simply good pictures, but also lets them save a photo which might be boring at first sight. In other words, retouching allows images to fulfill their full potential.
The first tip: use Lightroom instead of Photoshop
Both programs are made by the Adobe Company and are used together by professional photographers. We have already discussed their peculiarities in our previous blog post Photoshop Or Lightroom: What Is The Photographer`s Best Friend?
Lightroom is a `dark room` intended to take a digital `negative` - the RAW files containing raw information from the camera matrix that hasn`t been retouched in contrast and white balance yet. Then this magical program uses basic post-processing and exposes the above mentioned white balance so that white will be the only white on the photo, and there is no warm color or cold blue colors from different lamps. It also corrects the exposition, tightens shadows and removes flares, thus saving all of the details in these areas.
Lightroom doesn`t change the file in itself, therefore don`t be afraid of the original photo being destroyed. To work with pixels (i.e. to remove zits, to add elements from other images or to work with a brush) you should pass the photo into Photoshop (which you can do easily from Lightroom by making one click).
However, we do not recommend Lightroom as a preparation before working with Photoshop, but recommend it as its replacement for one reason – it is simpler and easier to master and beginners won`t get lost in all the various sliders and functions. Certainly, it is friendlier to beginners, but Lightroom is still a powerful, professional tool and not just a primitive editor.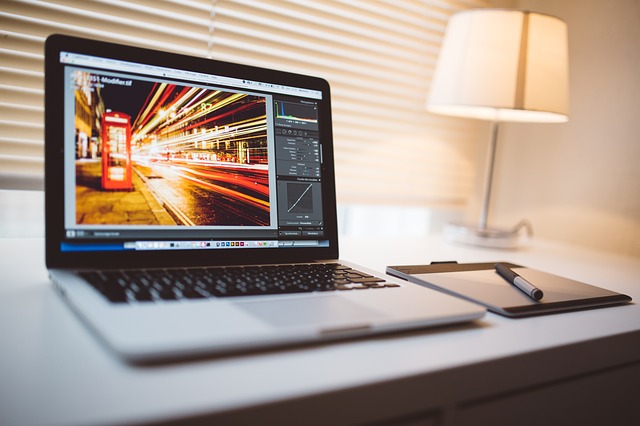 The second tip: Play with Clarity
This parameter, in fact, is responsible for contrast of midtones. It may sound unclear, but if you just tweak it, you will come to understand how it can be useful. Micro contrasts augmentation cuts photo contours, as they appear very strictly and that helps with retouching landscapes – both natural, and city.
In portraits using clarity shows wrinkles and therefore it is seldom used. If you lower it to minus, this effect retouches skin color (headshot retouching) in a photo, giving it a `soft focus` and makes skin look smooth and shining – the main thing is not to go too far and not to turn light skinned people into porcelain dolls.
In general, you may easy get absorbed in playing with Clarity while achieving an HDR effect or making people look like dummies rolled up in polyethylene. So, we advise you to proceed with care.
If you make changes in Clarity, do not forget to compensate while using the exposition sliders, as far as edge detection clarifies the photo. You can reach one very interesting effect by lowering contrast and increasing micro contrast. You will get thin spider lines of contours on a soft and pale photo or, on the contrary, by lowering clarity and increasing contrast you will make your image bright and juicy and softer in details.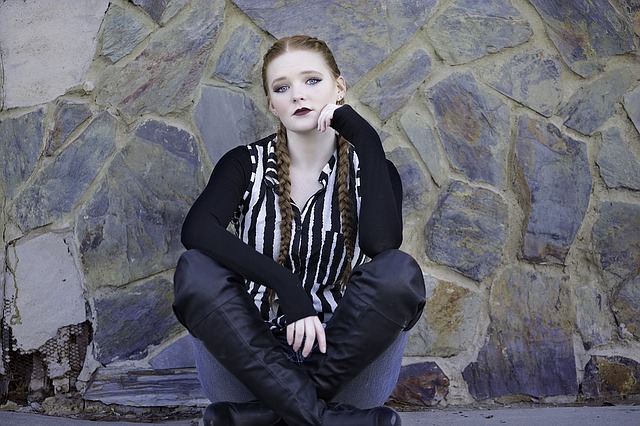 The third tip: B/W or color
You often face the question: how to shoot should you use Black and White or Color. The answer is simple – when color produces no effect on viewers and only distracts from the main point, then you can easily take B/W pictures. Usually, wedding retouching services advice their customers to get B/W pictures, for example, a bride standing in a long white dress near the window with the expectation that her fiancé will look more dramatic in black-and-white, rather than color.
Color occupies the top stage in hierarchy of our perception, therefore first of all we notice color spots. If a red balloon appears in a corner of the photo, it will draw attention from persons and even a naked body. Often the photo is overloaded by color and looks simply too lively – the eye doesn`t know where to make a stop. In such cases just use B/W or work with color channels.
The fourth tip: Filters are our close friends
There is a set of filters in the network which establish the values of all basic retouching functions (brightness, saturation, contrast, masking, and photo color correction) in certain balanced pre-defined conditions. The biggest advantage of using them is that they allow photographers to search many variants of post-processing: B/W or sepia, big contrast or saturation.
Professionals use it in order to choose the most advantageous direction of retouching. The great advantage of filters for amateur photographers is the understanding of what you can do with the picture.
There are millions of collections of filters used by Photoshop and Lightroom. Unfortunately, they make no sense because the filters working for one separate image turn the majority of the other photos into obscurity.
But, there is one popular package of soft film filters from VSCO which allow photographers to give photos the effect of a film camera. Each filter is created for a concrete film – with a certain company and speed, for example, Kodak E200. If you want to see this filter live, click retouching examples. We advise you to use these filters as a foundation of your retouching work. Do not forget to put Grain on zero and stretch the highlights and shadows in different sides.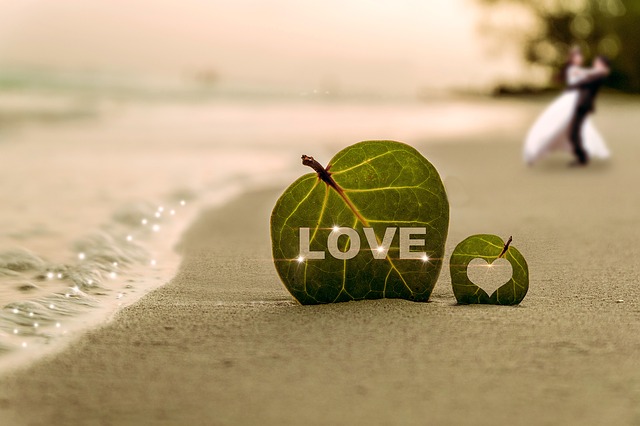 The fifth tip: Composition
If you are an amateur photographer, your aim is to take the best picture you can. All you need to do is choose the best amateur photography camera and turn ON your imagination. Commonly, the photo can be improved by means of correct cropping and turning it around. The function of framing can be found in the top corner under the histogram. Below in the Geometry block, just click the magic function Auto and your horizon is leveled. Also, it helps to correct distortions of prospect, blow-up of persons` faces, a filling-in of buildings and so on. You can read also our 5 Simple Tips How To Improve Your Photos where we told about the Rule of Thirds which is important for the correct composition.
And still, retouching and post-processing give amateur photographers not only some great experience and knowledge, but it also raises their professionalism to a higher level. We suggest to read this article about the photo post processing terms Editing, Retouching, Post Processing, Post Production – What`s The Difference? and decide what do you want to do.
We hope these short tips will bring you some benefits.
But sometimes photos have to be edited - when fading, cracks, tears, discolorations, and nearly any effect that time may have had on your photograph are present. Picture restore services can help here if you don't know how to fix it in Photoshop by yourself.
FixThePhoto professional photo editing services are always ready to help all photographers in the important photo creation process. We offer affordable retouching prices, High End quality and quick turnaround.

Do you like the article? Please feel free to share it via your social accounts.
---
Pay attention this photography blog which does not require credit for the pictures and photo post production examples listed here . All photographs used in the article are only copyright to their respectful creators . These shots posted as a big admiration of portfolio and photo retouching talent the experienced rt masters have . If you found the photo on this post that is yours and do not want to be promoted on our website , please do not hesitate to write us via online chat on your right and it will be quickly deleted .
---
Rate the article!
The article's rating:
---
You comments or questions are welcome; please share your opinion on the topic.
Use Facebook:
Use Disqus: