How to Choose Trending HDR Professional Camera
Without a doubt, you came across the mysterious HDR in the settings of your own or your colleague's camera several times. In this article, we want to investigate what this function means, why it should be used and whether it is necessary or not.
In case your exposure is brilliant, you still have some scenes that will always show a tendency to receive blown-out highlights, dull shadows, or both of these. Sometimes it turns out to be hard to find a happy medium in these cases, but there is a wonderful way out. A brand-new HDR processing tool can solve this old issue.
What is HDR photography?
We often hear about HDR, but not everybody knows that this is the abbreviation for the high dynamic range. This is a form of photography that lets you to take an image with a greater dynamic range than is usually can be. This method aims to add a higher ratio of light to dark to your photos.
Every photographer has come across the problem while shooting, when the highlights have a tendency to wash out to white, or the dark colors simply become big black blobs. It's common knowledge that it is difficult to take a picture which catches both ends of this spectrum.
Otherwise, there are many new techniques for taking pictures and retouching services which help professional photographers to realize their wants. Generally, this is HDR: a unique kind of image with an uncommonly high dynamic range that you can't make by taking only one single shot.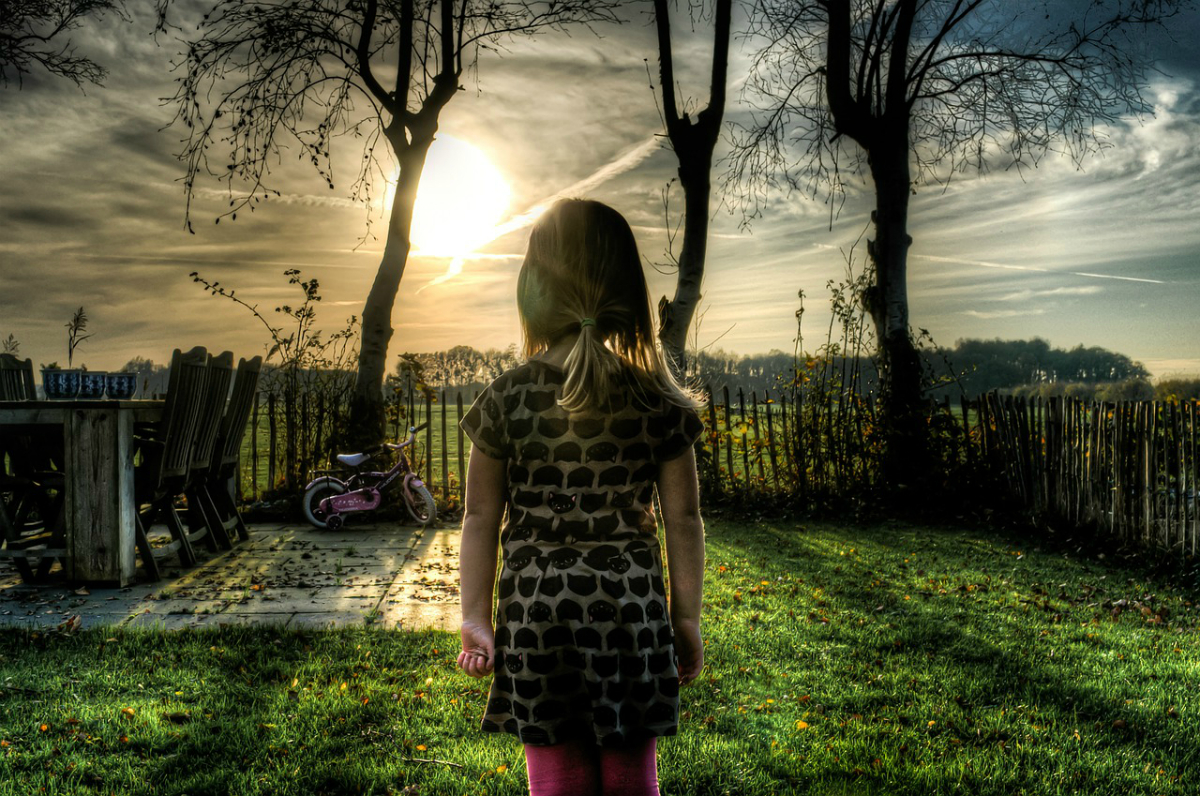 How and when to use HDR?
Some photographers are fond of shooting 3 raw pictures and later uniting them by means of the HDR program to receive better results, but some people prefer buying a good camera with "in camera" HDR function. Many modern cameras offer this built-in mode that combines three exposures in-camera.
Basically, an HDR image is really only two (or more) pictures made at different levels of exposure and then combined with software to receive a better picture. All you should do is press the shutter and your camera catches three times continuously in a fast result. Then, you need to wait for ten seconds to produce the readymade HDR photo.
As it was mentioned above, HDR is designed to let you take better photos, especially in certain situations. Also, it depends on a photographer's style of shooting. Some people like the 'hyper-real' styles of shooting, and the HDR mode is a good friend here. If you haven't decided in what direction to take pictures from, we advise you to read our article "How to Choose Your Genre in Photography".
There is often a great difference between the sky and the ground in the big nature pictures. Sometimes it may turn difficult for a photographer's camera to finish without making 3 or more pictures. When a photographer chooses the high dynamic range function, he/she may shoot the clouds in detail without darkening the ground or conversely.
Everybody considers lighting for sure to be the most significant component of an excellent picture. Sometimes over lightning on a model's face (for example, harsh sunlight) can produce some unpleasant characteristics such as dark shadows or bright glare. Here comes HDR, which will help your camera to make your photo be more beautiful.
However, many professional photographers recommend avoiding HDR photos of people. You know that HDR generally increases the amount of detail, and this fact is the opposite direction of "nice smooth skin." But when you want to recover a bit of detail that's being lost in the contrasts, HDR is welcome.
The best HDR cameras
If you are going to get a DSLR or other camera with a good "in camera" HDR, we will suggest to you the following cameras. If you are a beginning photographer and it is your first camera, read "How to Choose the Best Camera for an Amateur Photographer".
This model provides a photographer a way to take some really amazing photos with the high dynamic range, because of its film simulators, which are great. The distinctive feature will be working around these limitations. Do remember, that if you are going to take HDR shots using this model, at first you should find your center exposure.
1. The Fuji X100T
photo source http://www.fujifilm.com/products/digital_cameras/x/fujifilm_x100t/
This model provides a photographer a way to take some really amazing photos with the high dynamic range, because of its film simulators, which are great. The distinctive feature will be working around these limitations. Do remember, that if you are going to take HDR shots using this model, at first you should find your center exposure.
Cost around: $1,100
2. The FujiFilm FinePix S8400W
It's not a secret that HDR shooting is popular among Fuji Film lovers and that's why this company generates cameras with this feature on this model. This model is not an exception. In this camera the HDR takes 3 various exposures of the same photo and makes natural colors and shadows appear. Also, it has some presets, and features such as HD recording and 3D image creation, plus a macro 1cm zoom.
Costs around: $300
3. Sony
Using Sony cameras, you can receive well done HDR results. These types of cameras presumably are made with the same algorithm as all Sony DSLRs. The technics call them "HDR witching" sticks. The cameras of this brand have a very flexible HDR menu choice that really differs from one setting to another. It has a huge choice of levels for 3-image HDR, which is good for stationary objects and can be done handheld due to the software matching the pictures to take account for reasonable movement of the photographer. This company also has a very nice DRO function that only takes an image and optimizes that one in its software. This is super for moving shots and again, it has a number of settings for the dynamic range required.
A7R II
Costs around $3,198
DSC-RX100 IV
Costs around $1,000
NEX 5N
Costs around $700
4. Pentax K-30 digital SLR
photo source http://www.dpreview.com/reviews/pentax-k-30
This model is full of a host of advanced photo functions for the simple shooting of good images in any weather. Here, a sensor shifts image stabilization that works with any K-mount lens. Adding other up-grades and refinements, such an upgraded HDR-mode now is required in handheld photography.
Costs around: $820
5. Canon
There are two great cameras for HDR photography: Canon EOS 6D and Canon EOS 5D Mark III. The first one has good in-camera HDR, but only in JPEG format. The second one does HDR in both JPEG and RAW. Also they differ in price, but have the same high quality.
With its High Dynamic Range mode, Canon EOS 6D can create three shots of varying exposures in-camera and saves them as a single picture, capturing a broad range of shadow and highlight detail with excellent tonal range. Canon EOS 5D Mark III suggests supercharged EOS work and full frame, high-resolution picture capture and is designed to shoot. Additionally this model includes an Intelligent Viewfinder, Canon's advanced iFCL metering system, High Dynamic Range and Multiple Exposure.
Canon EOS 6D
Costs around: $1,400
Canon EOS 5D Mark III
Costs around: $3,100
How to make the HDR shooting easier
Often it is difficult for many photographers to develop their own HDR shooting style. If you are going to tinker with HDR, use the following tips. For example, your HDR photography style includes a 3 frame-2 stop bracketed sequence, spot metering mode with a 2 second timer and Mirror Lock-Up enabled, so you can dial all of these settings into the "C1" or "U1" custom mode on your camera.
Further, when you are ready to start taking pictures, you can just set it to the custom mode on your camera and all of those settings will automatically be switched, and then it's time to shoot. Following this advice will let you waste less time fumbling with your camera and more time with accepting new photo sessions!
High dynamic range imaging can be a great tool for getting better pictures. If you aren't able to buy a new DSLR or other camera with good "in-camera" HDR, you may just use photo editing outsourcing. If you just want to try the HDR style of shooting, Fixthephoto can provide you such a level of retouching for an affordable photo editing prices.
Do you like the article? Please feel free to share it via your social accounts.
---
Pay attention this photography blog which does not require credit for the pictures and photo post production examples listed here . All photographs used in the article are only copyright to their respectful creators . These shots posted as a big admiration of portfolio and photo retouching talent the experienced rt masters have . If you found the photo on this post that is yours and do not want to be promoted on our website , please do not hesitate to write us via online chat on your right and it will be quickly deleted .
---
Rate the article!
The article's rating:
---
You comments or questions are welcome; please share your opinion on the topic.
Use Facebook:
Use Disqus: