Why photo retouching agencies offer service PSD with layers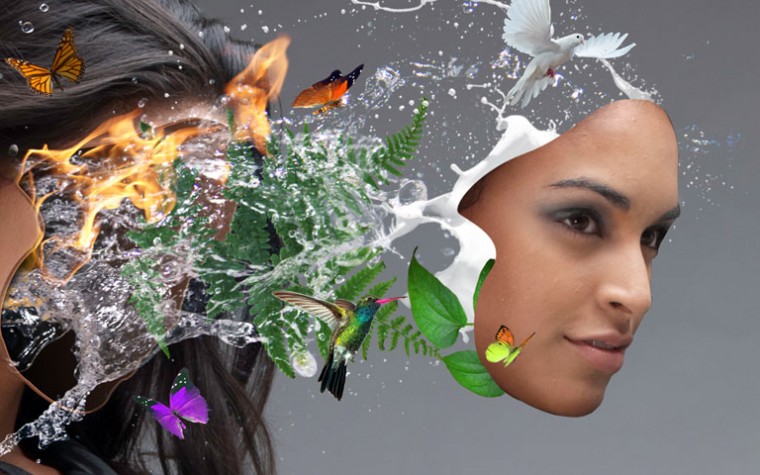 Nowadays the modern photography world abounds in a multitude of retouching agencies that are eager to offer their photo editing services. There are loads and loads of people who feel passionate about photography and gravitate towards it as an intriguing and entertaining hobby, being ready to take it up on a more professional level. What is more, there are lots of competent and efficient photography art professionals who don't always have a plenty of time, as well as desire or inspiration to indulge into a tedious and exhausting kind of work like photo editing. That is exactly the reason why so many retouching agencies exist in our contemporary society.
A professional and highly skilled retouching studio can give a helping hand in digital photo retouching when it's most needed, so that you don't have to spend so much time and efforts on sitting glued in front of your laptop screen touching up your shots but arrange so more gripping photo shoots instead. All the boring and tiring staff can be done online nowadays without you participating much. Now you can just outsource photo retouching to those post production photography services you trust the most or feel like trying out their post processing services for photographers.
And since the predominant majority of those retouching agencies avail themselves of Photoshop in their professional photo retouching work they tend to offer your layered PSD formal files in the end as a result of their post production photography services. Let's have some more insight into the layered PSD formal files and find out the reason retouching agencies are apt to work with it so much.
What is a PSD format file and what are its advantages?
A PSD format file is basically a layered Adobe Photoshop default format that this photo editing program uses for saving data. It stands for Photoshop Documents and the main perk of this kind of image format is that an artwork has a structured kind of layout. It means that a photo image has a structure of separate layers. What is great about PSD formal file is that it gives access to each image layer that can be easily touches up separately, without altering other elements of a photo.
10 Best Photo Retouchers In The World and Amazing photographers you should try in 2017 whom you might have seen on our retouching blog as well as many other great photo editors and photography enthusiasts, are aware of the fact that a layered PSD file is much more profitable to work with as opposed to other file formats.
There are many other file formats, as you may know, for instance, those are TIFF, JPG, GIF and many others. What is more, a PSD file with layers may be converted into any of the formats mentioned below in case you need it, but it's a pity to admit, that it can't be changed into the original PSD file with layers after the conversion, so keep it in your mind. It's quite handy to be able to convert a Photoshop file when it comes to exchanging files, so it's a plus as well.
Photoshop allows udders to flatten the final retouched image and create some of the file formats mentioned previously from the very beginning if you wish so, of course. But the thing is, unfortunately, that such Photoshop file formats can't give you a possibility to touch up separate elements or layers of your image when you need it since it's flattened. Therefore, if feel like altering something, pruning some elements away or touching up some existing ones, there's a big chance you'll damage your picture or even ruin it completely, which is a horrific misfortune, in case you dare edit a Photoshop file formal like JPG or TIFF. And that's not what you want after you paid for the retouching work or even worse – spend tons of hours on doing a painstaking photo editing on your own.
Is a PSD with layers necessary or is it just a caprice of a retouching agency?
Some of you might consider it to be a whim of a retouching agency when it comes to Photoshop file format of an already retouched image that you will get in the end, and which will be the results of the post production photography services you pay for."Why bother myself and change something or add something else when a retouching studio can do everything for me at a time?" some of you may ask.
Well, of course a conscientious retouching agency will do its utmost in order to fulfill its duties and satisfy the desires of its clients. Good photo retouching companies will do their best to give you the best photos you wished for which are done exactly in the way you demanded to. Nevertheless, sometimes you may obtain a desire to upgrade a photo image a little bit, add some additional elements or vice verse eliminate some of the existing ones, or even heighten the level of photo retouching applied to your shot.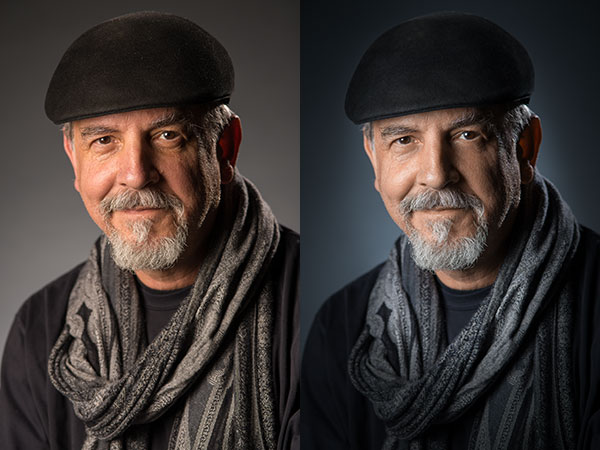 As you may already be aware of the fact, there are several photo retouching levels which you can observe and get acquainted a bit closer in our articles The differences between Basic, Pro and High End level of editing in one shot or 4 photo editing levels in 1 photograph. Your artworks may be retouched in one way and you may have a wish to apply a High End level of retouching to it, for example, after some period of time. Some of the things you may be able to do on your own and some things you would like a retouching studio to do for you. And that's exactly when a Photoshop PSD with layers comes in handy.
As it was previously mentioned, a PSD file format allows you to alter any of the elements on the existing separate layers of a photo image which prevents many retouching drawbacks. Some elements may an unflattering layout for retouching, they may be in too close to each other or even overlap. However, it's not much of a problem when each retouched element is secured separately on a layer of its own. Not only that it give you more facility and convenience when it comes to touching up photos on your own, but it also helps a retouching studio to upgrade your images without making any considerable changes or damages to your artworks.
Therefore, if you are still in doubts over the PSD file format, don't be since it's the best and the most convenient thing you can get out of photo retouching process. It is quite a flexible file format which gives you an opportunity to work with at ease whenever you feel like it. No wonder it's been so popular which many professional photo editing companies. That is the reason why you should 100% avail yourself of PSD with layers and have it as one of the Main rules of outsource photo editing. Besides, the majority of the most fabulous photos are created in this way, just like some of the Most controversial photos of all time.
If you still have no clue How to give a photo an amazing glamour look, our highly professional photo retouching company can do it for you and offer service PSD with layers which is in such a high demand nowadays. Not all the retouching agencies are affordable now, which is a great shame. Our professional retouching studio can offer skillful and professional services which any highly efficient and extremely sought after photo editing company can do, but for a cheaper price!
We charge only reliable and extremely affordable photo retouching prices for our conscientious and professional photo manipulation services. Are you in need of great portrait photo retouching, deliberate family photo editing, professional real estate photo editing, nice and attractive baby photo retouching, meticulous headshot retouching or just nicely done professional photo color correction and preferably in PSD file format?
It's no problem for us and we can gladly give you a professional helping hand with that all! What is more, we can supply you with absolutely amazing wedding photo retouching services, background removal service which is always in high demand, old photo restoration services, as well as product photo retouching services and meticulous jewellery retouching services. Just look at some of our photo retouching examples that will for sure convince you that our company is one of the best photo retouching companies on the contemporary market.
We perfectly know how important it is to have a reliable photo editing company that will do conscientious and exceptionally professional photo editing making your photo images look absolutely fetching and extremely mesmerizing. We are also aware of the fact that having a nice photo retouching studio gives you an opportunity to arrange more gripping and exiting photo sessions, make more prolific and efficient collaborations which will help you to get ahead in your careers. That is exactly the reason why we always do our utmost with our photo retouching services and constantly do our best at meeting our clients' demands and aspirations.
Do you like the article? Please feel free to share it via your social accounts.
---
Pay attention this photography blog which does not require credit for the pictures and photo post production examples listed here . All photographs used in the article are only copyright to their respectful creators . These shots posted as a big admiration of portfolio and photo retouching talent the experienced rt masters have . If you found the photo on this post that is yours and do not want to be promoted on our website , please do not hesitate to write us via online chat on your right and it will be quickly deleted .
---
Rate the article!
The article's rating:
---
You comments or questions are welcome; please share your opinion on the topic.
Use Facebook:
Use Disqus: