The history of photo editing
In life everything has its beginning, and any science and art take their roots somewhere in the depth of centuries, and after that they found new directions, develop, improve, form something new. It belongs to the history of photo editing which development is directly connected with science, we mean the development of photography equipment - cameras, lenses, lightening. In this article you will read about the most important facts about origin and development of the great art of photography.
Where and when was the first picture made? Let's talk about the first color photograph in the world. It was Jamеs Сlеrk Mаxwеll who showed the world this must-have thing without which we can't live in our digital world. In 1861 the English physicist managed to receive the color image for the first time in the world which was the result of three pictures of the same subject, with different filters (red, blue and green). During his lecture about the theory of three main colors he demonstrated the students and professors the first color photograph which is depicted below. This event influenced on the history of image manipulation very much.
Who were the creators of the history of photo editing? Do you know the history of Photoshop and LightRoom? A few years after creation the first photograph in 1814, pictures were already being changed. So, the developing of photo retouching has started with the beginning of photography sphere. Unlike modern world in which photo editing is just a common task applied to the most of images, earlier photo manipulation techniques were considered to be something unbelievable. Many years ago shot improvement was rather interesting, but too hard to make. That is why only few photographers, who were the most richest and luckiest, had a brilliant opportunity to use a least some changing options, in other words, they were first who started to write the history of photo editing. So, one question arises, what was in usage of professional photo makers before the famous days of photo retouching programs such as LightRoom and Photoshop? How did they manage to create the first photo manipulation techniques that are still popular in photo industry?
Some of most widely-used shot editing options, which were implied to the photos before invention of Photoshop, were combing printing, various exposures, different variants of photomontage, shot improvement on negative, etc. It should be mentioned that all those options were implied with the same goal as modern image retouchers have now in photography post production services. Starting from the late 1800s such photo manipulation as adding missing or even dead family members into portrait shots, making artistic viewpoint or showing political satire were in wide practice.
The Most Popular Old Photo Manipulation Techniques
1) Ghost photos
These shots were the most popular in the history of shot editing, as they enabled people to become closer with their relatives, who were no longer alive. We may even suppose that they were the things which started to create the history of Photoshop. At least in photos people were eager to stand together with their beloved member of family, as in reality it was totally impossible. Nowadays we know for sure that it was not more than just a lie. No dead relatives were present in shot, which is obvious. The image manipulators just combine two snaps, one with a customer and one with a missing relative. It is obvious that the shot with a dead relative was taken when he/she was alive. Now it sounds very easy but those times history of photo manipulation was very difficult to repeat even so simple things like combining two absolutely different photographs in the one single shot - today we call it a collage.
The most widely-known shot, which was made in this style, is a shot of Abraham Lincoln's wife, made after his death. This picture was retouched nearly in 1870. Interesting that at first the photo makers totally convinced people that it was a true ghost. If it is joke of the history of image manipulation or a real magic?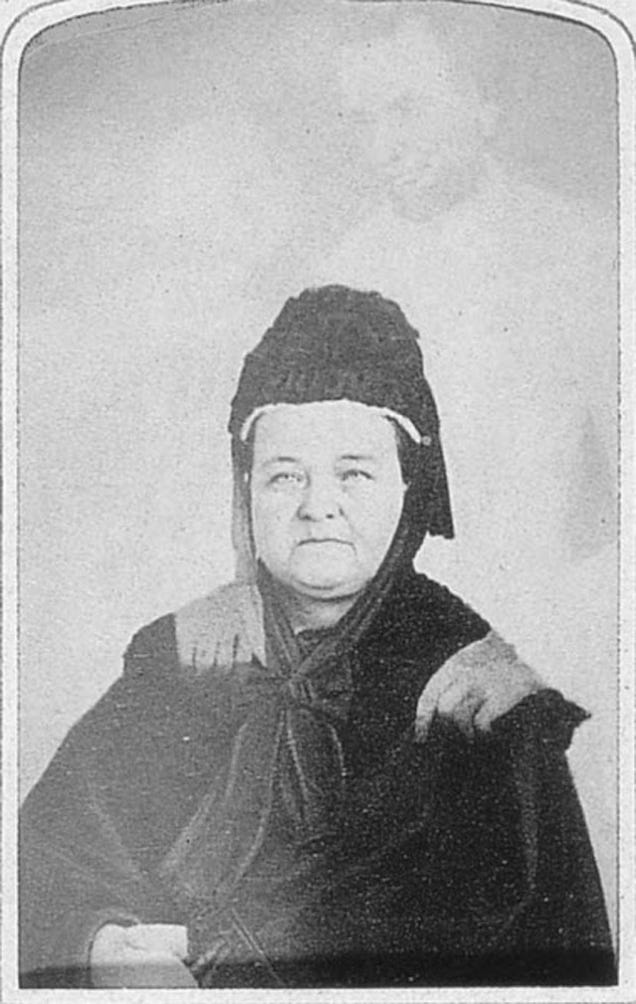 2) Vivid satire
Like the modern situation, many shot makers widely used image editing as a powerful mechanism to reveal some political issues. The world's history of photo manipulation has so many interesting and even controversial examples likt the one below. For instance, John Heartfield can be named as one of the most famous photographer, who used various prints in order to show his attitude to the World War II and its leader. John Heartfield whose real name is Helmut Herzfeld (1891 - 1968) is one of the brightest artists of the 20th century in Germany. He has become widely known as the founder of the new direction in the photo art - a political photomontage.
He lived in Germany, but did not expose Hitler`s regime. For this reason, from day to day he risked his life printing satire pictures about the Nazis and their laws. If you read the books about the history of image manipulation, this author is on the top. The main three elements of Heartfield's art are symbolics, alienation and satire. Laconicism is inherent in his installations, his collages have the big force of influence. The fascism was his main enemy. For this reason the main characters of his photo montage works are the leaders of fascist Germany and those who gave them much support - the large capital, soldiery, ideologists of Nazism.
3) Humorous photos
Although nowadays these shots may be considered to be queer ad sometimes even crazy, earlier they were extremely popular.
But today everything has changed and developed that is why such images are no longer in usage. Rather popular examples of such shots are pictures in which a giant fish eats men. This photo stayed in the history of photo manipulation for a long time.
Moreover, photos in which people wear different costumes of super-heroes were rather common in this sphere. Without doubts these pictures made the history of Photoshop or other photo editing softwares, and contributed its development. Such postcards were popular among tourists and just ordinary people, who were eager to laugh a bit. Interesting idea, isn't it? It looks a little bit weird but it is how the history of photo retouching was established and what techniques helped it to develop and be in a high quality and rate in our century.
4) Photos of whole teams
This kind of photo occupies the essential part in photo editing history. The most widely used option applied in this sphere was deleting or adding needed people from images. FixThePhoto's team thinks that it is the most widely used trick in the whole history of photo retouching. Lately the possibilities of this technique became wider, and editors were able to remove various items from a given photo. This option enabled to remove a person, who was no longer a member of team from an already made photo. That was rather quick and comfortable for various teams. Something similar we may observe even nowadays in wedding photo editing or family photo editing online, for example.
Photo of these kind were popular not only among various sport teams, such as football, hokey or volleyball commands. There are some examples of women`s team shots.
History of Photo Manipulation
As you have understood with the described photo retouching examples, in the past years, photo makers was forced to be totally patient in order to catch the right moment. If they were eager to photograph something really spectacular and worth everybody`s attention, they had to carry their cameras and other heavy equipment everywhere until they found something special. In order to capture a beautiful sunrise or sunset photographers had to get up at the crack of dawn or sit until the sun went down.
Sometimes it took numerous hours to take hundreds of shot and choose only one, which is able to satisfy the final photo wish. But not only photographers suffered from this situation, professional models, for example, had to spend tiring hours in the makeup room or beauty studios for the sake of being well lit. But still everything that we have just mentioned changed greatly with the appearance of image changing techniques, such as LightRoom or Photoshop. We can even consider that it is the main steps in history of photo retouching. If you are interested in the ways how editing options have changed our modern world, a nice choice will be to read the article Photoshop & Reality – do we need photo retouching services?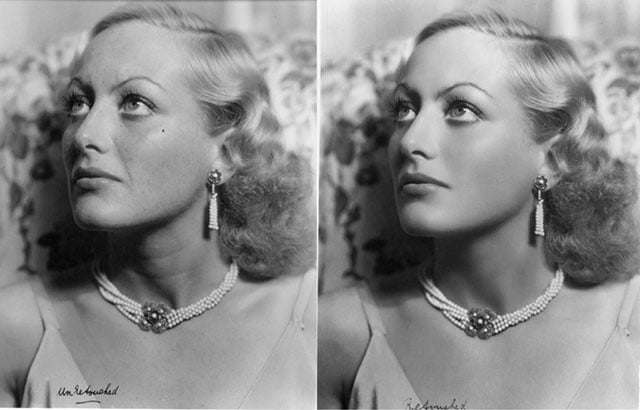 Modern picture improvement options have made lives of people, who are connected with photo art, much easier. We should notice, that the photo editing history has to studied to know how it was in the very beginningg and how to continue improving it nowadays. Today, every detail in shot is able to be change or removed. If we touch upon the problem of portrait retouch, here various appearance enhancement options such as, skin editing, red eyes removal, teeth whitening and other techniques are widely used. It is not a great problem for digital retouching portfolio to do online make-up or apply the background changing. Moreover, different photographers color services are also on the top of popularity.
But still there is one more shot editing technique has only started to win the popularity among modern photographers or just ordinary people in old photo editing history. That is shot restoration. Nowadays more and more retouching specialists began to restore old photos. This option is able to build a useful bridge between the past and present events. Somehow a lot of people are quite nostalgic about their history and have a wish to give their images a new life. They realize that they should not remain in far corner without any attention. Old photo are also worth being hung on walls near modern shots.
Beyond doubts, every country has a unique variety of photo editing tendencies and just image making styles which were the basics of photo editing history. Every nation has different preferences in the photo industry. For this reason every country has its own famous photographers, who work in individuals styles. If you are interested in this question, you may read interesting and useful facts-containing articles about photo improvement services in different countries. For example, we may advise you to read such pieces of information as Photography and retouching services in Australia about situation of photo industry in Australia, Canada photo industry at focus or Everything about UK photography. For sure, here you will be able to find everything you might know about these countries in the focus of image editing.
One more thing that should be mentioned about modern shot enhancement compared with previous century's history of photo editing is that the photo retouching prices are quite low. Today every person is able to ask for a digital image changing as the sums of money needed to be paid for them are rather pocket-friendly. In the past only the richest had an opportunity to have picture editing. That was a rare and truly expensive technique.
All in all, every day our life changes as well as shot improving industry. In 1855 the world saw the first color photograph, and now we have thousands of color photos in our Facebook or Instagram accounts. From week to week, new unbelievable image changing options appear in order to satisfy the growing demand for this sphere. That is why it is rather interesting to observe the changes of photo art. For example you may read the article Most controversial photos of all time in order to find out the most famous photos which have attracted peoples` attention. And in general on our site you will be able to get in touch with a great range of interesting articles as well as be provided with outstanding shot retouching techniques.
Today, when even the mobile phones have the built-in cameras which are capable to take rather good pictures and than edit them, it is difficult to imagine that once people spent much time for creation only one single photo.
The logical development's result of the photo and image retouching was its transformation into original art. And personally our company infinitely is glad to know it and be the part of this business.
Do you like the article? Please feel free to share it via your social accounts.
---
Pay attention this photography blog which does not require credit for the pictures and photo post production examples listed here . All photographs used in the article are only copyright to their respectful creators . These shots posted as a big admiration of portfolio and photo retouching talent the experienced rt masters have . If you found the photo on this post that is yours and do not want to be promoted on our website , please do not hesitate to write us via online chat on your right and it will be quickly deleted .
---
Rate the article!
The article's rating:
---
You comments or questions are welcome; please share your opinion on the topic.
Use Facebook:
Use Disqus: