Photographer websites: a real must or a whim of the epoch
Today everybody can't imagine their live without Internet, social networks etc. If a question pops up in our mind we are browsing it at once in order to save our time and efforts. Sometimes we consider Internet sources to be more reliable and up to date that books or people saying. And we are definitely sure that we're doing everything in the right way.
Internet drives modern industry and commerce. All respected companies have their websites since the field of on-line sales is immense and non-limited with any borders. Most of modern artists, designers and other creative thinkers keep their blogs to share the results of work and the ideas with the whole world. In such a way, their names become known and they get more recognizable.
When thinking about websites we consider it to be normal to have a couple of accounts on different social networks: Facebook, VK, Twitter or Instagram. It makes you feel as a part of the huge never sleeping mechanism. You share somebody's interests and other people share yours. And it's OK!
The same thing is with the professional photographers. A lot of them have photographer websites since they want people to get to know about them. Photography is a kind of Art and such online presence helps them to deliver their message to all the other people and photographers from all over the world. However, there is a variety of on-line contest held to find the best out of the best. Such competitions help in finding ta well paid job or receiving a number of awards that are sure to carve your name in mind. Still some people may question: "Why do we need a photography website?" since good photographer must be known even without it. At some point they will be quite correct saying so, while we should remember that professional photography is a kind of business and there are some good reasons for it.
Why do you need photography websites?
It seems that World Wide Web was created especially for photographers. But why? you may ask. Sure thing you can watch movies, read news and find all the necessary into on the Internet. Unfortunately, all these takes much time and involves huge efforts to filter all the results of the search. While images can spec even more that the words or movies, when you need hours to watch them through. Images usually stuck in our mind, which points to their importance in this sphere.
The question you should ask yourself before creating a website is "why". It shouldn't be answered: "Everybody does that" the answer should be quite different. It is important to have the clear image in your mind of what you want to achieve by creating a website.
It is a necessity for a professional or just aspiring photographer to have own photo website. There is a great variety of social media networks where you can post your images – Pinterest, Instagram, Tumblr etc. and you have definitely heard out Top 10 remarkable Instagram photographers. And here the question arises: are you among them? The advantages of using social media networks are quite obvious. It is common knowledge that photography is a specific kind of art that captures a specific moment and huge opportunity to share your vision of life and the stories of your life with the whole world. That's why you shouldn't stay aside and use it to the fullest.
Moreover, photography is a great business today. Thousands of people earn pretty penny since they do not shy from creating photography website making them as much appealing as it is possible.
It doesn't mean that you should think of it as the primary source of making money. Photographer websites are mostly treated as the image of the author itself, how the person self-presents and the works. It is the impression of your job and business you are going to propose to the clients. The website is your spokesman in terms of digital marketing. The way navigation is done, whether it is user-friendly and the general image of professionalism contribute to the desire of clients start interacting with you.
Feedbacks are always important for every person, no matter what is the point, since everybody wants to know if the work is appreciated and in what way. At this point photography websites are really a helping hand. Such recalls will do you good in collecting feedbacks and searching new clients.
Photography websites are good in promoting yourself. You may get through pretty good even with a few photo sessions per month and feel ok, but you are certain to feel that you could do even more. That's why creating photography website will contribute into your business immensely. Via your site you are sure to find new client, promote yourself and expand the boundaries of your work. All you need to do is to work at your SEO skills, choose the best shoots out of your collection, create simple navigation through the site and make it possible to contact you anytime. Oh, and of course, a bit of marketing is needed to promote your website.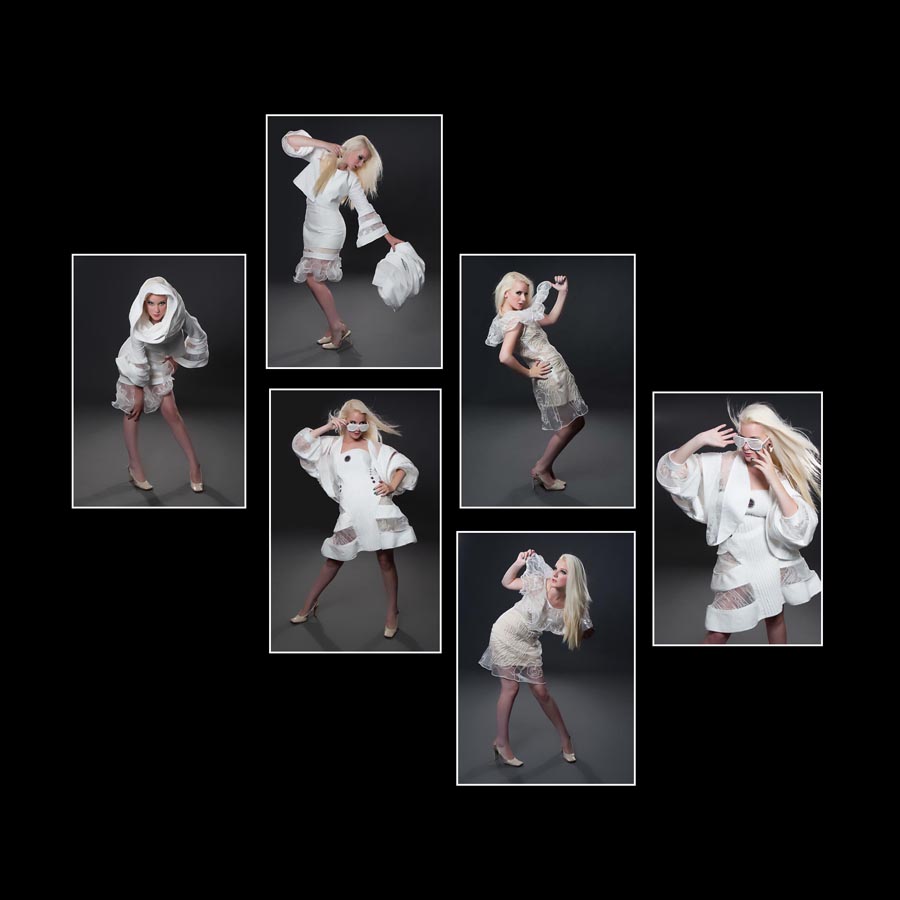 Drawing the conclusion, we assume that a professional photographer is in want on the following reasons:
• It facilitates your work;
• It is a nice opportunity to put on market your images;
• Sharing your background contributes into the whole image of you as a professional;
• With it you are likely to create your own brand!
Internet is full of websites of professionals which enable the visitor to buy an image, order a photo session or just get to know some information about the photographer as the ground for further thinking. And that is all with a couple of clicks! Before creating yours you may surf a couple of top photography websites to create a clear cut image of the one you want and take some insights for you to mind when working under yours. All what is requested is the desire and persistence in it.
Failures when you create photography website
Websites serve as calling-card for the photographer. That's why the first impression is substantial here. On the one hand it should produce the long term effect in order for people to visit it all over again. The information about yourself – the contacts – and the fields of your work, no matter if it is headshot retouching or baby photo retouching, should be easy to find. You should think of your website as a potential employee and the way you present everything there – your CV. That's why keeping in mind that with the online resources you can be paid, hired and get customers when writing your site.
Sure thing that you may come across some troubles. These failures do not depend on the branch of photo business. They are applicable to everybody, no matter if you work with wedding photo retouching services or post processing services for photographers. That's why the following points will help you to improve your website and make it more attractive for potential clients.
1) Flash usage
If you still using Flash your website will definitely suck. Android and IOS avoid using it. So it won't be available on iPad or IPhone, while having burning desire you can install it separately. But it won't solve the problem. The Apple Company has never appreciated the idea of using Flash and there never was any hope for its resurrection in terms of this company politics and information sharing with this tool. In fact, using it for content delivery dates your site back in approximately 10 years minimum if not more. So, eliminate it if you don't want to come out of 2005s.
2) Celly friendly
Round 70% of Internet users are obsessed with their mobile phones and laptops. Everybody is surfing on the Internet as soon as there is a spare minute. So, the tendency of modern websites is the mobile friendly politics. There would be no good if a potential client enters your page and has to zoom it hundreds of times in order to find the content needed or at least make sure that the site is right. So, our recommendation is that you should make your website mobile friendly not to lose customers. All you need is to create a mobile version of it.

3) Musical background
The point is that music playing on the background when entering the site not only stuffs the cache memory of the tablet when entering the site, it is also very much annoying. Maybe a decade ago it supposed to be trendy to use music. But now it isn't. Besides using Flash, music contribute into the whole outdated image of the site. Believe us, visitors even do not pay attention to what is playing, saying anything about getting insight your intention to contribute to the whole atmosphere. So, let Beethoven play only for you!
4) It is necessary to update your blog
Retouching blog puts the time measure of your work. When you forget to post an article or two at least once a week it seems as if you work so little or the website is not important for you. People won't enter it and contact you since. Updating blog and sharing some content in social media contributes to your image of demanded and constantly working photographer. People will be eager to work with you at least on that reason.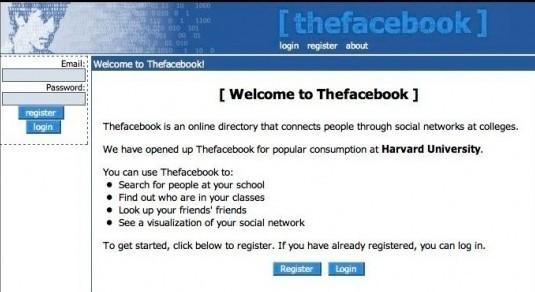 5) Volumes of bio sketch
You may think that is could be interesting to find out about where, when you were born. What school you studied at or when you had fallen in love for the first time. But you're sure to be mistaken. Customers rarely want to get some glimpses of you as a personality and what factors contributed into your development as a photographer. In most cases all they want to know is only who you are, how to contact you and a couple of sentences about your awards if any. You make it brighter with photos and presto!
6) Illiteracy of the content
None of us is a reborn Leo Tolstoy and there is nothing to feel shame about. Unfortunately, it doesn't mean that it will be forgiven in terms of grammar mistakes or some misspells. You should be responsible for the quality of posting content. The most important thing is to make it readable. No one would struggle decoding the hieroglyphics. People will at once leave your page and never come. Mind that emotions should be under control. You can't pop the lid and write whatever is on your mind. You should filter every word.
7) Time-worn design
You should keep up with the times and stop using GIF-images. They are actually awful even when thinking about a professional photography site. Sure thing that once it was popular but 2000s have long time passed and GIFs are not trendy anymore. Besides all kinds of frames are not acceptable in any case. Update you design and make your page look as modern as possible. Forget about tracking visitors number and writing it at the end on the page. Use hidden tools.
8) Free to contact
It is quite obvious that it should be always available for the customer to contact you at any time and be sure to get the response. Unfortunately, it sometimes happens that the contact data is very old or you do not use the e-mail address any longer. Be sure to check if the contacts at your site are up to date. Hyperlinks would be a good shoot to use in order to provide customers with the additional info about your social accounts.
If you mind all the point above mentioned it will contribute into the development of your online business. Making money on the Internet means always be aware of the latest trends in site developing. No one should lose business just because of the website failures.
Top photography websites you should see
We have already spoken about website necessity for the photographer and troubles that may occur when creating it. Now, it is high time to have a look at the best photography websites. We don't mean to say that you should copy the style or the way bloggers present their sites. We want you to get inspired and probably emulate some distinctive features of these top photography websites in order to present your vision in the most successful way. After such sites analysis top lists of various kinds, for example "Most controversial photos of all the time", may be crated simply due to the fact that your works start spreading on the Internet making you famous. All these websites have their own specific: baby photo retouching or headshot retouching. In addition to the best photography websites we will present some well-known photography bloggers. These people are rather good in writing the sufficient content. You will have an example of how it should look like in order to make your page still more attractive.
Bottle Bell Photography Gallery fully conveys the imagery vision of the author. The design of the style is rather minimalistic and precise.
The highest level professionalism is presented in Daniel Kennedy Photography website. The navigation throughout is easy to understand, which makes the presentation of the photos unrivalled.
Sometimes photography websites belong not to a single photographer but to the team or agency. A good example of such is East Photographic. It is rather unusual though very interesting.
Rankin website is famous around the UK. It means that they know everything about UK photography. The editors of it are very fashionable. In contributes into the whole perception of the site. It seems to be rather daring and bright.
It is a good policy to put on the forefront page of your website most uncommon and breathtaking image as Brent Stirton does. Being a photojournalist and having a huge number of creative photos which are presented in the form of slideshow makes this site stand out of herd.
A lot of modern websites are powered with WordPress. Timothy Allen allied on his website BBC which makes it even more outstanding. The design is very professional: slight show and moving strip which provide you with hyperlinks to the other pages and articles of the website. The navigation on it is very easy which help to find all the necessary information concerning the topic you are interested. This site provides the readers with the articles on the following topics: Travel, Video and Tutorials.
iPhone photography school claims that a powerful camera isn't a must have if you want to take actually good shoots. The main purpose of it is to show you how to do that with your iPhone. The website is full of various tutorials providing you with all the necessary information concerning photo editing and techniques. For instance, you can easily find there the article headlined "How to take and retouch self-portraits?". In addition there different competitions held on the site so you can show what you have learned to do and compete with others. Our website has also a competition from FixThePhoto.
Scott Bourne is an outstanding photographer. He has a huge bundle of knowledge. It is quite obvious just on the fact that he has been working as a pro for four decades long. PhotoFocus powered by Scott Bourne dates its appearance on the great interwebs to the 1998. The primary aim of it is to guide those who are eager to become engaged into the world of photography professionally.
Skip Cohen University has its own blog which you are sure to go back. It is full of valuable information for those who want to develop as a professionals and be aware of all that happens in photo world. It has all the rites to be called one of the best blogs, as the interviews, tutorials and people engaged in its development are real musters of their work. They have experience every phenomenon of this field and now provide all the aspiring photographer with the necessary information, as the main rules of outsource photo editing.
Strobist is sure to on your list of influential websites. It teaches the appropriate usage of lighting techniques. David Hobby is the owner of this URL. At the beginning of his career he was a photojournalist. Soon he started writing for the web since 1995. The website has an immense audience: more than 300,000 for a month. The readership is varied: photographers from more than 175 countries. To crown it all, Time has claimed it to be one of the best blogs in 2010.
We conclude from all the above said that photography is a brilliant source for business development. In addition, it is the way to earn money on what you are actually good at and get inspired on. Photo editing services – an enormous field of innumerable opportunities for further development depending on the interest. They vary beginning with post production photography services and coming up with outsource photo retouching.
Our company illustrates all the principles of prospective photo service. We are sure that our website is very plain in terms in navigation, so it won't be difficult for you to go through the photo retouching examples to get full image of the quality of photos and assume that we are proficient at High-end level of retouching.Our main area of experience is not only about professional photo color correction; we aren't limited with photo manipulation services. We are a many-sided company providing our clients with all the necessary services and retouching types. We always hit the target and our customers are continuously satisfied with our job.
Do you like the article? Please feel free to share it via your social accounts.
---
Pay attention this photography blog which does not require credit for the pictures and photo post production examples listed here . All photographs used in the article are only copyright to their respectful creators . These shots posted as a big admiration of portfolio and photo retouching talent the experienced rt masters have . If you found the photo on this post that is yours and do not want to be promoted on our website , please do not hesitate to write us via online chat on your right and it will be quickly deleted .
---
Rate the article!
The article's rating:
---
You comments or questions are welcome; please share your opinion on the topic.
Use Facebook:
Use Disqus: