Professional Photo Editing > Free Photoshop Actions > Cinematic Photoshop Action Free
VSCO Photoshop Actions
Especially for people, who prefer working in Photoshop but like VSCO effects, FixThePhoto has designed Photoshop VSCO actions to make all their pictures VSCOishly beautiful. This Cinematic Photoshop action bundle is completely free and includes 6 universal and beautiful plugins. Use any VSCO action Photoshop you like to get a film, matte, contrast, B&W effect in several seconds. These VSCO actions for Photoshop will become an indispensable element of your photo editing toolkit and you'll keep using them again and again to imitate familiar and trendy vintage film style.
---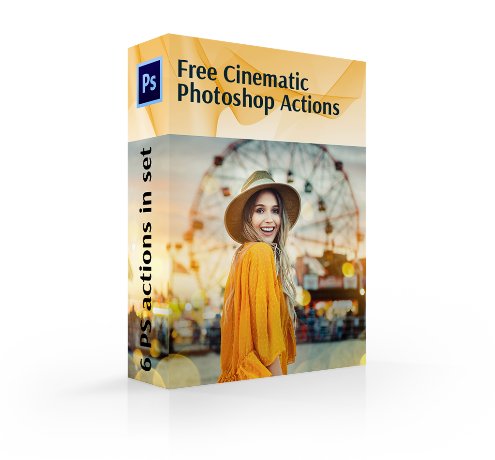 Photoshop Cinematic Actions Free Includes:
---
Cinematic Bundle – inspired by VSCO Actions Photoshop
Creating this collection, we wanted to make it universal and suitable for both beginners and more skillful photo retouchers. That's why these Photoshop actions VSCO provide the following advantages:
It takes several seconds to download, unzip and import these Cinematic Photoshop actions into the software.
This is truly one of the best VSCO action Photoshop packages that you can use free. Actually, each filter has its own "character" and affects the image in a unique way.
These VSCO Photoshop actions make every photographer and designer fully reveal his/her creative potential and experiment with different shots.
Though this collection is designed to enrich pictures with cinematic vibes, you can also conveniently use it to edit photos in a classic manner.
If you like taking pictures and you want to experiment, using excellent filters, you should definitely download this Photoshop actions VSCO kit.
Cinematic Photoshop Action
Downloading this collection, you get 6 VSCO Photoshop actions.
Each filter is completely adjustable.
No matter what Photoshop version you use, all actions work without lags and delays. The same is relevant for Creative Cloud and PSE (starting with 11th edition).
Mac and Windows.
You can easily edit both JPG and RAW files.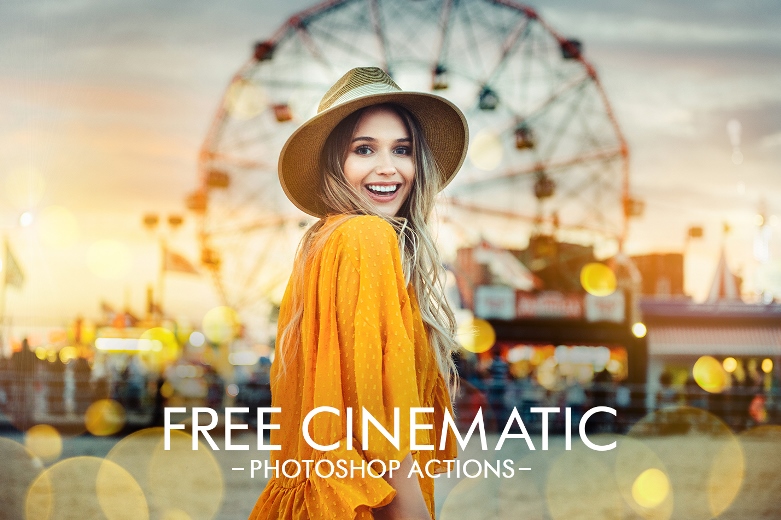 Cinematic Action Photoshop - Free Collection
---
Cinematic Photoshop Action #1 "Black and White"