20 FREE Real Estate Photography Business Cards
How to get into real estate photography and have a big list of potential customers? Proper advertisement of services guarantees 90% of success in the case of becoming a real estate photographer.
---
Contents:
---
I am making business cards for more than 5 years for photographers and digital artists. Having worked with various photography spheres, I know what kind of design and logo to apply. And today I will focus your attention on the real estate business cards and give you 20 free cards designed by me. Let`s find the answers about what requirements are obligatory in their designing, how to choose a proper design/logo, and how to write a memorable slogan for them.
Basic real estate business card requirements
A business card is the first thing that creates an impression of a company or a person. The main task is to interest the person to whom you give it, and thereby get new customers. A business card is not a brochure about your activity or firm. The main real estate business card requirements are to find the answers to the following questions:
Who are you?
How can I find you?
For real estate team business cards there are no special requirements regarding the material and texture of the card, its shape and font, the presence of the image. Do not mention the real estate photography rates on your card, it's better to come up with a bright motto that will encourage your clients to contact you.
How to achieve a beautiful real estate visiting card design?
How to verify that the person to whom you give your business card immediately becomes interested in you? Where to get memorable realtor business card photo ideas?
To get a high-quality result, you will need to collaborate with professional designers in business real estate whose services cost much for beginning real estate photographer. For you to avoid such expenses, I offer a bundle of 20 free and stylish real estate cards. These freebies can be easily downloaded in case you need them – click to the "DOWNLOAD" button under the design you like. Every card has its original design, so you will not stay unnoticed having used them.
20 FREE real estate business cards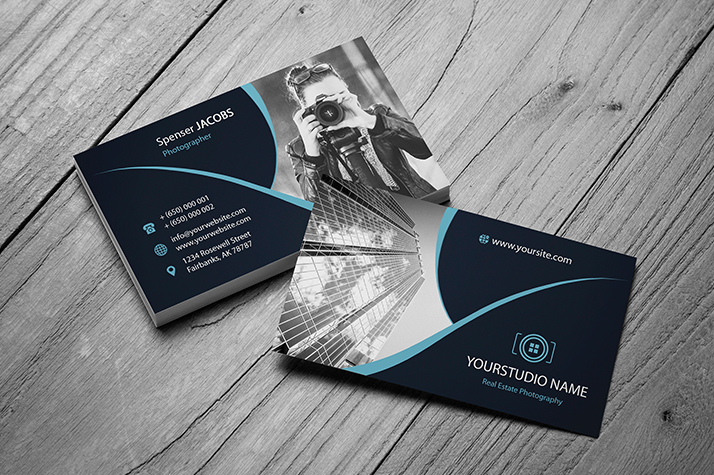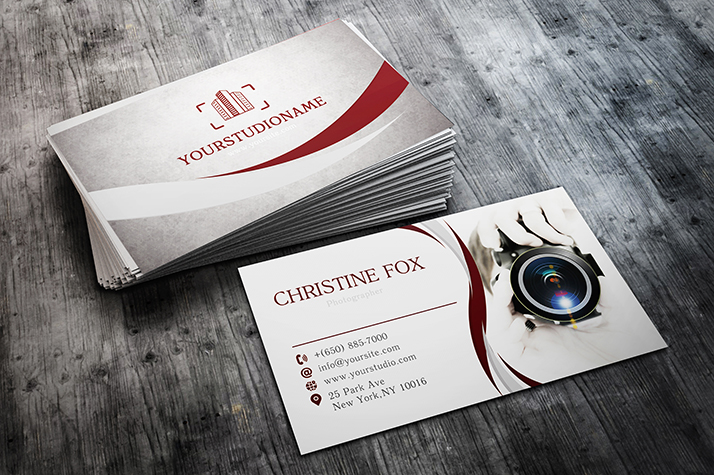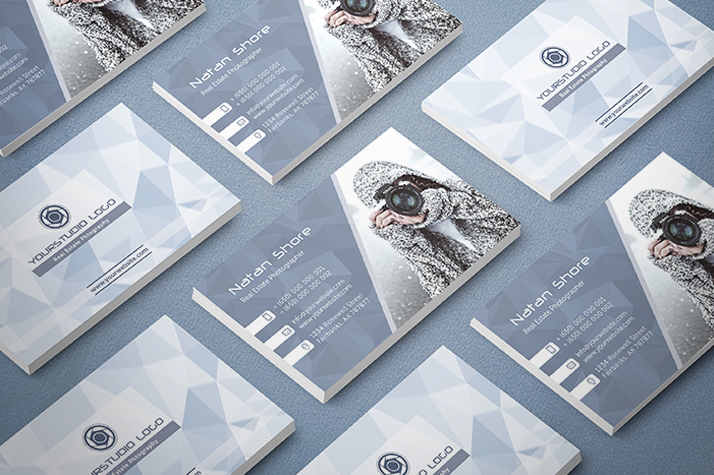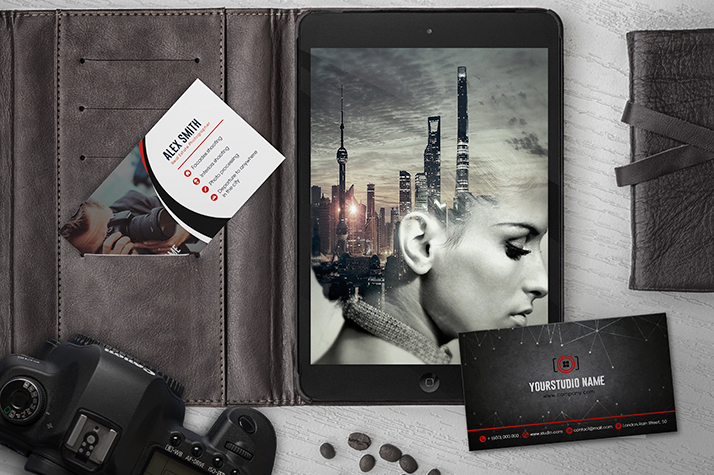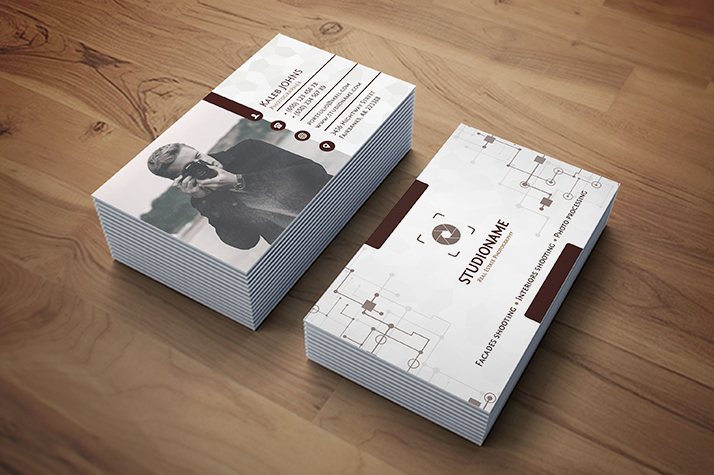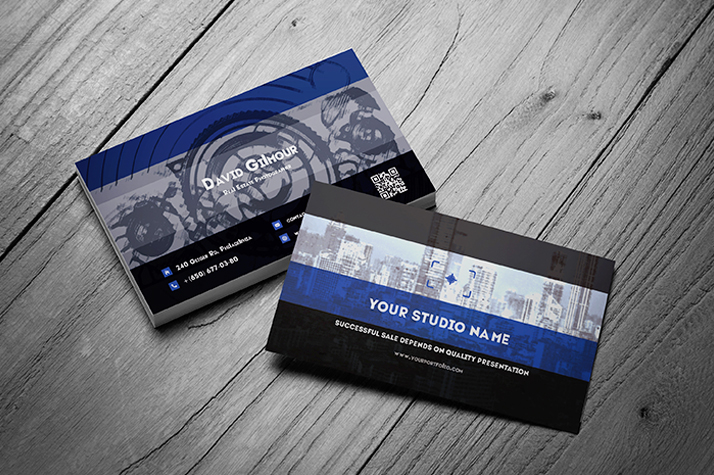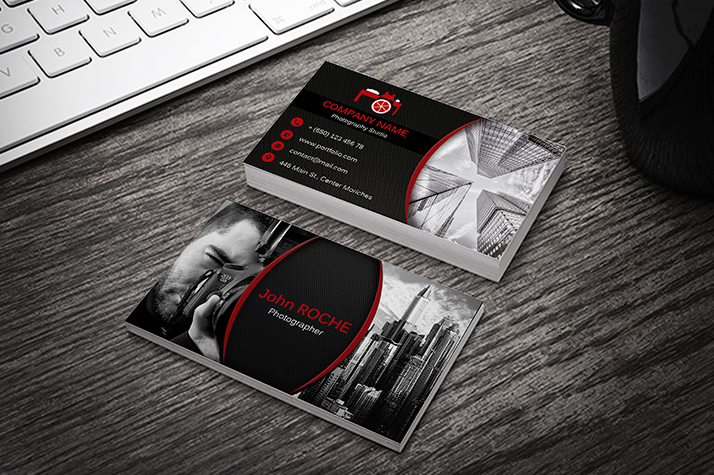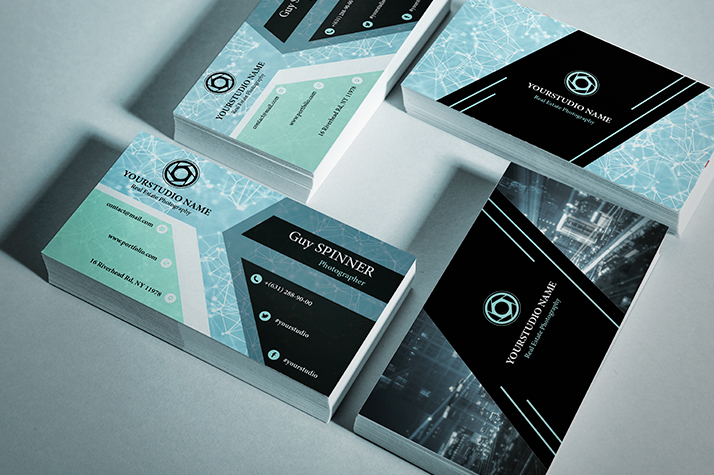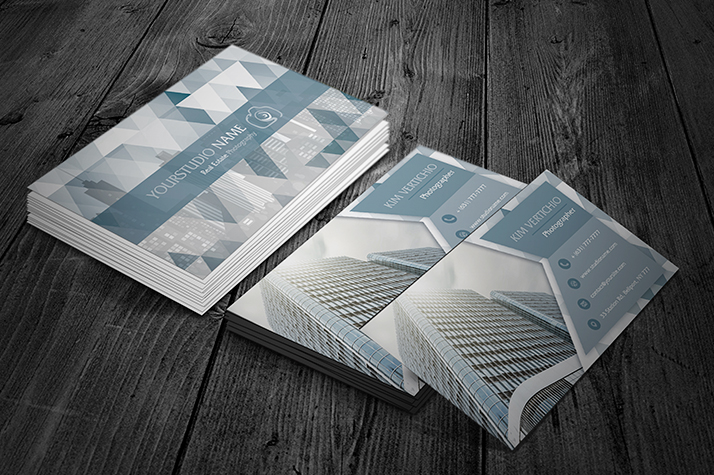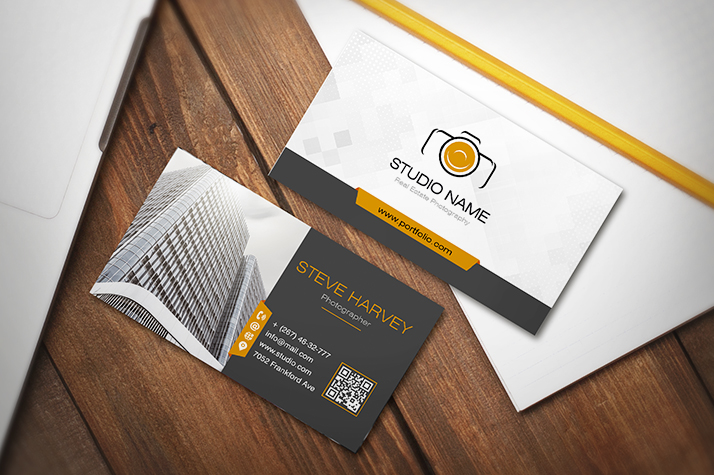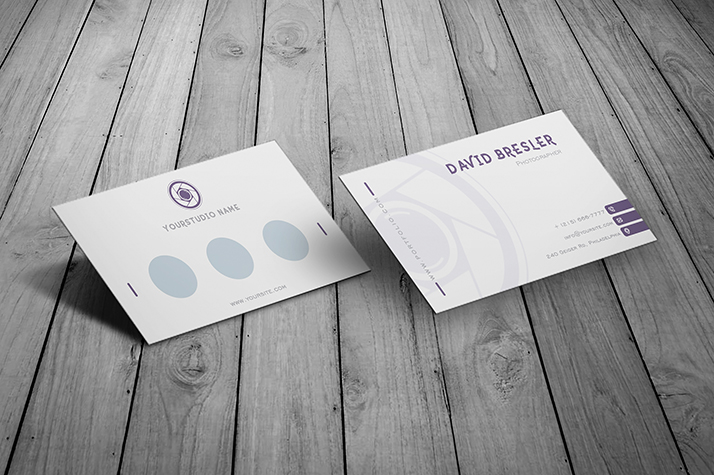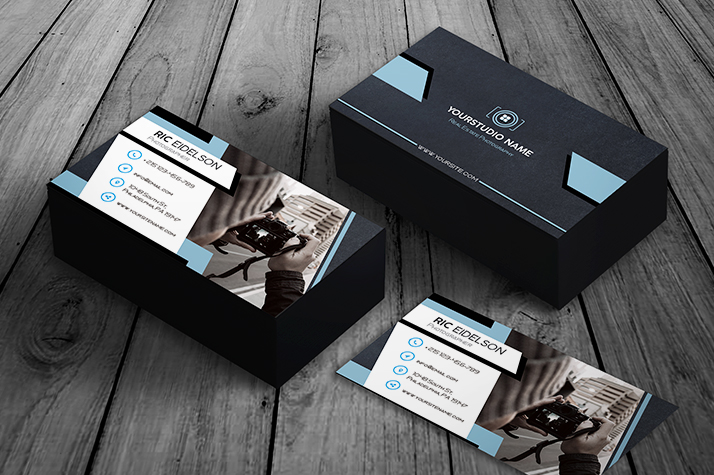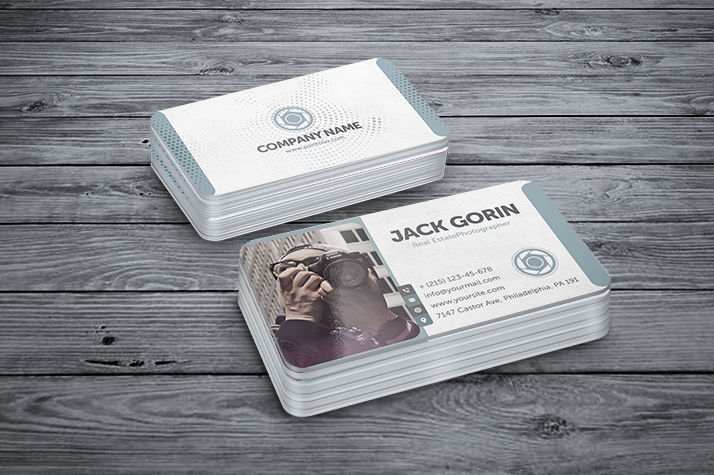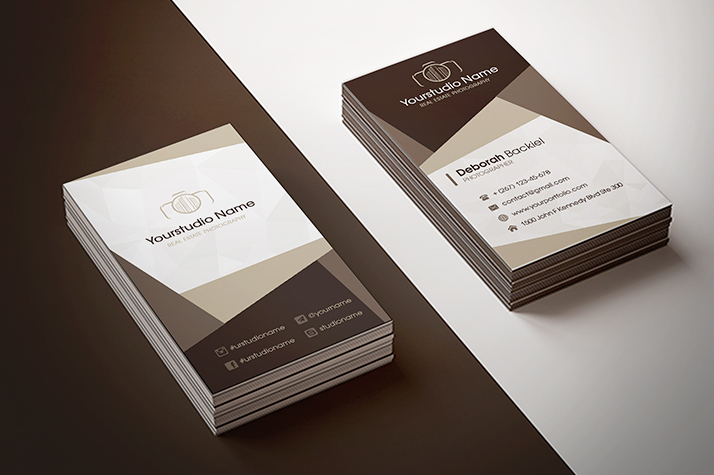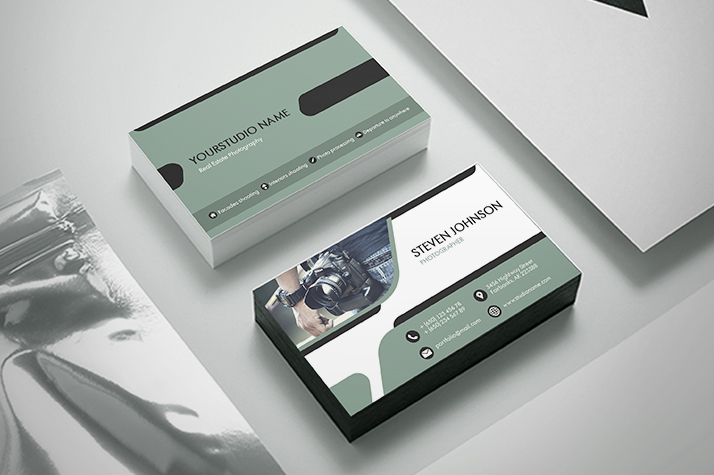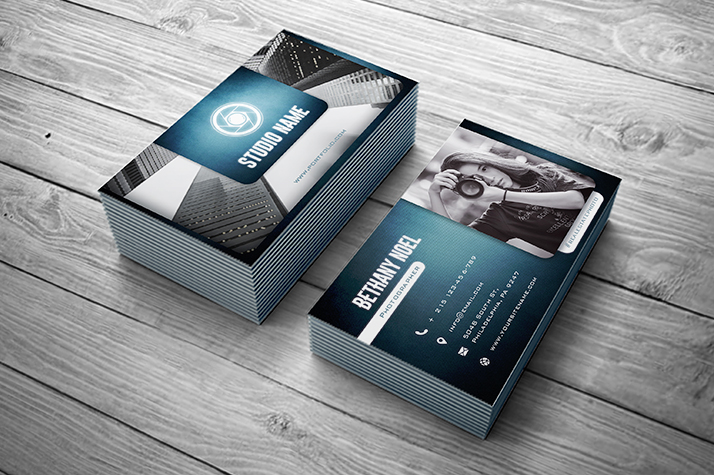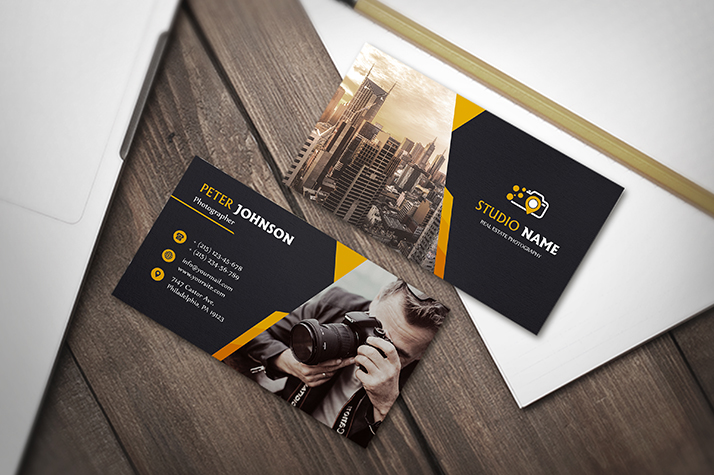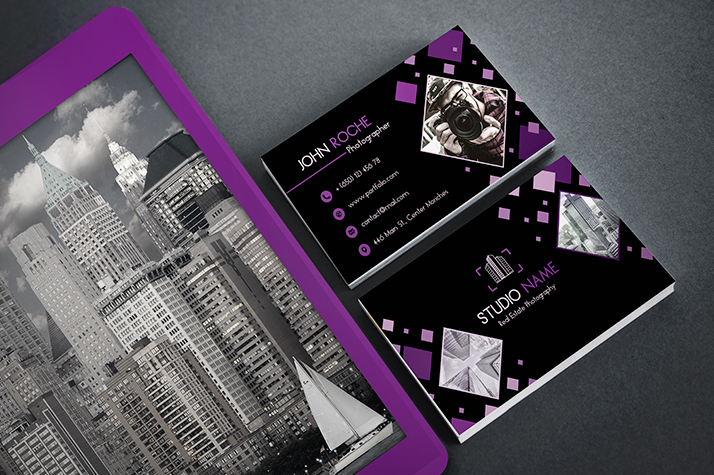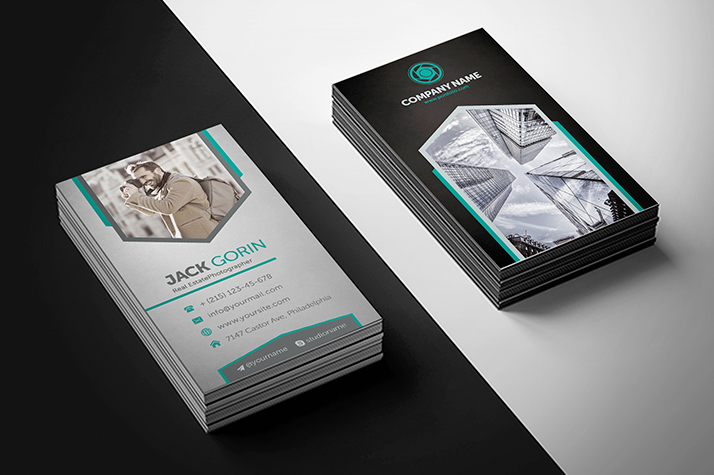 Requirements for real estate photography business cards:
If you want to broaden your real estate photography business you should create something totally unique, consider the following basics:
The Dos:
Write your full name
Use your logo/brand's picture/watermark you apply to your photos and other marketing materials.
Write several ways to contact you: a mobile phone number, an e-mail address, a link to your portfolio.
The Don'ts:
Do not mention your personal phone numbers, home address, and the license number.
Do not clutter up the free space of the card with unnecessary real estate visiting card images, information, photos, etc.
Real estate business card quotes
An important part of modern and successful real estate branding is writing slogans. Think about memorable real estate business card quotes that will help you to be remembered by the customers. I recommend using them wherever you can – put them on your business cards, the website, and mention in the advertisements of the services.
Examples of real estate business card quotes
These are 6 examples for you to understand how creative slogans look. Be shortly and smart.
Sample 1: "An agent you can trust"
Sample 2: "Always putting your best interests first!"
Sample 3: "Call me for your real estate needs."
Sample 4: "The best villas expert on the East Coast!"
Sample 5: "Tom Felton is your perfect realtor!"
Sample 6: "Let's puzzle your ideal house from pieces of a dream"
TOP 10 real estate business cards samples
Mercer Vine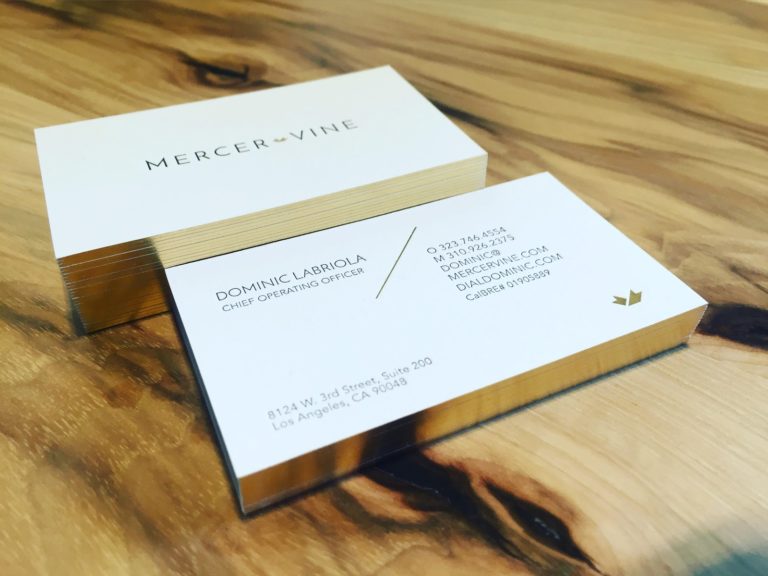 These eye-catching luxury business cards were made by the well-known Los Angeles real estate firm Mercer Vine. Simple but elegant.
Stribling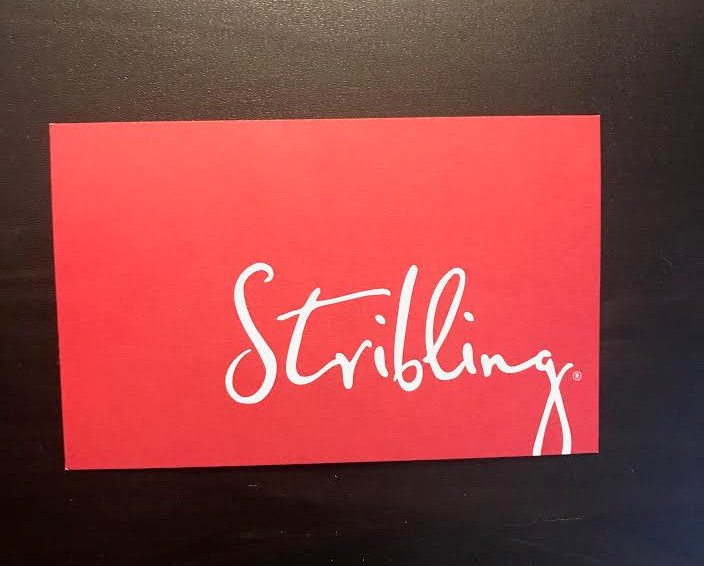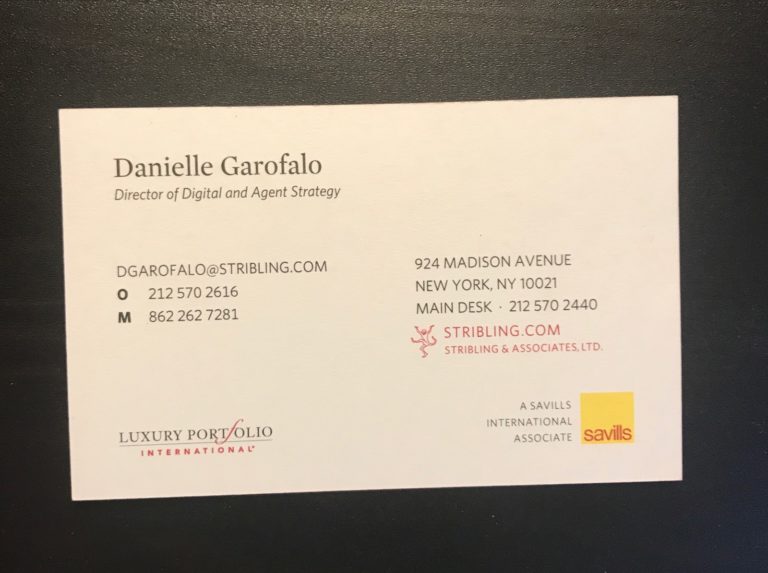 These Stribling's real estate business cards samples are stylish and fun at the same time. Using signature is a good idea for your real estate photography business cards.
Hilton & Hyland Christie's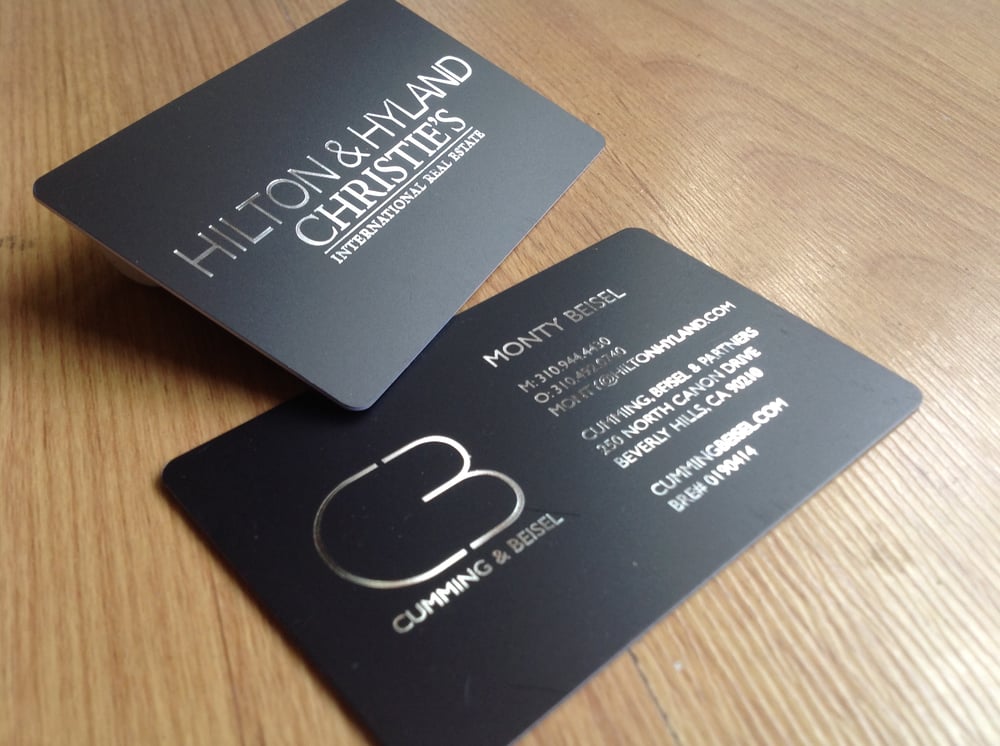 Hilton & Hyland Christie's is a popular agent company among the well-known real estate photography names. They created these gorgeous real estate business cards. Black background, ingenious branding together with the beautiful use of typography make it look like a VIP pass to the high-class event. The card like this one is a must-have tool in making a real estate photography business plan.
Tirelli & Partners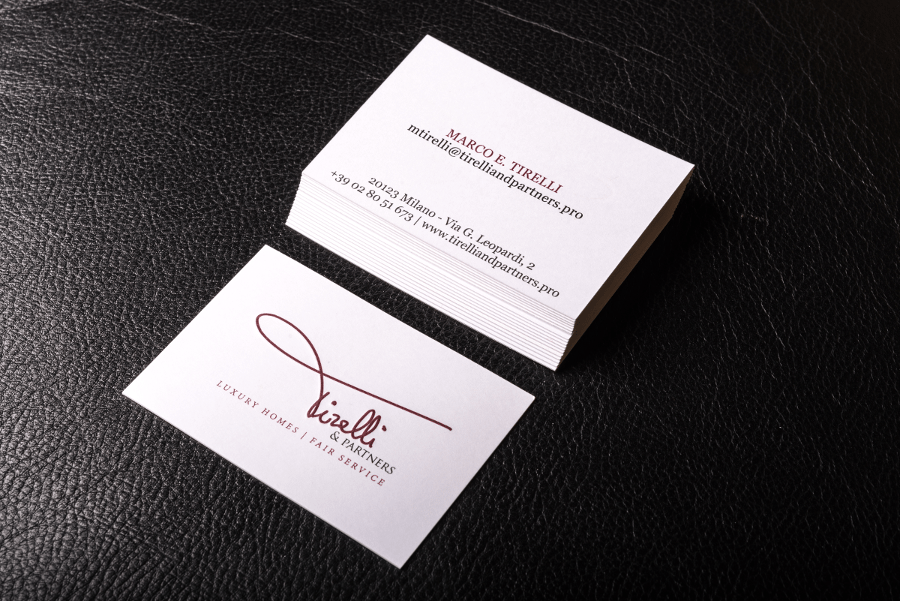 These simple but elegant cards from Tirelli & Partners are very memorable. Red signature looks really impressive against a white background. Without unnecessary information.
Lee Mintz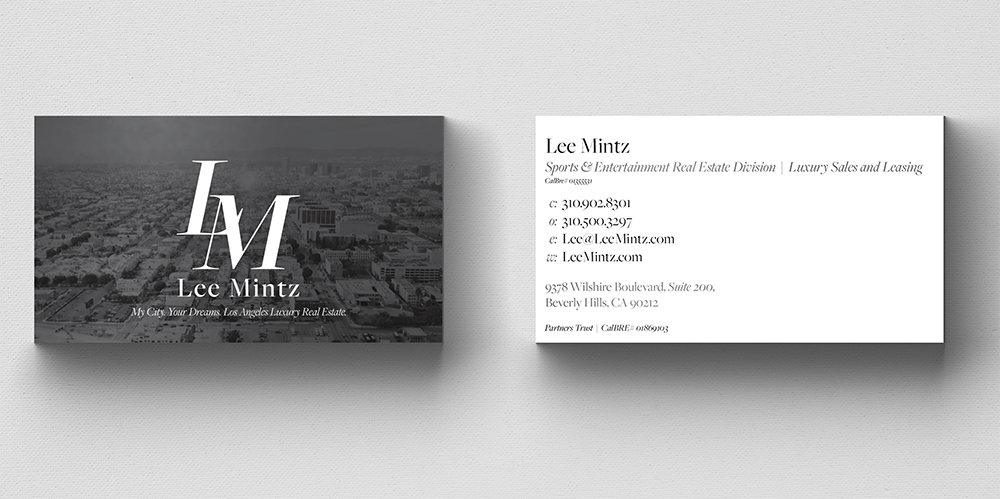 This Lee Mintz card definitely makes a confident statement! The fact that the initials remind us of the "LA" logo is also a nice trick.
Daniel Sanchez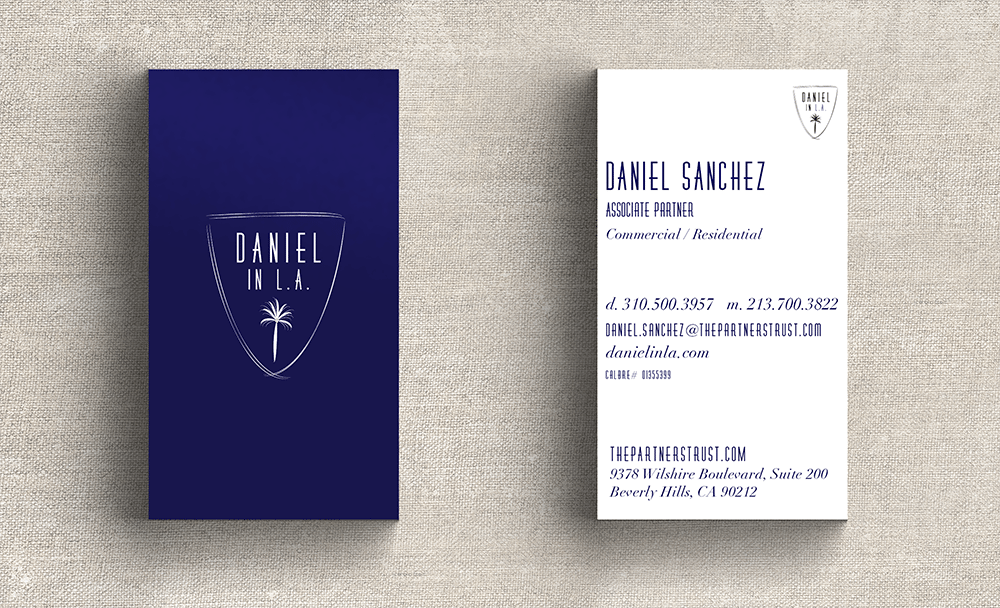 The Robyn and Robyn company has managed to create a unique design. This Photoshop real estate business card template is far from being basic. You will be proud to hand out playful cards like these.
Sarah Marsal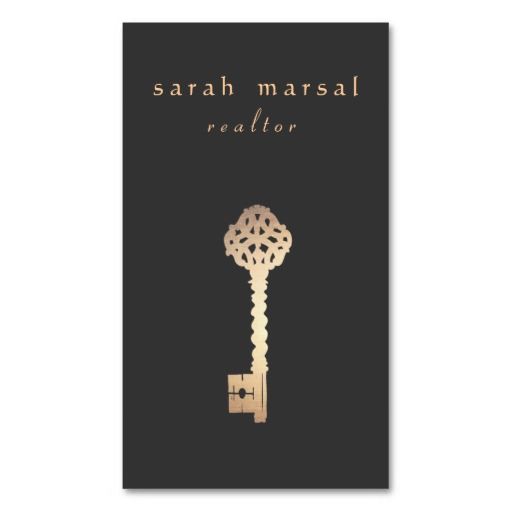 The minimalistic design, paired with gold writing and black background work in Sarah Marsal's favor. It's a great card to make a powerful first impression on your potential clients.
Zazzle
These are great examples of elegant real estate business card templates. The lovely typography in combination with cold colors gives the business the credible look.
Rock Design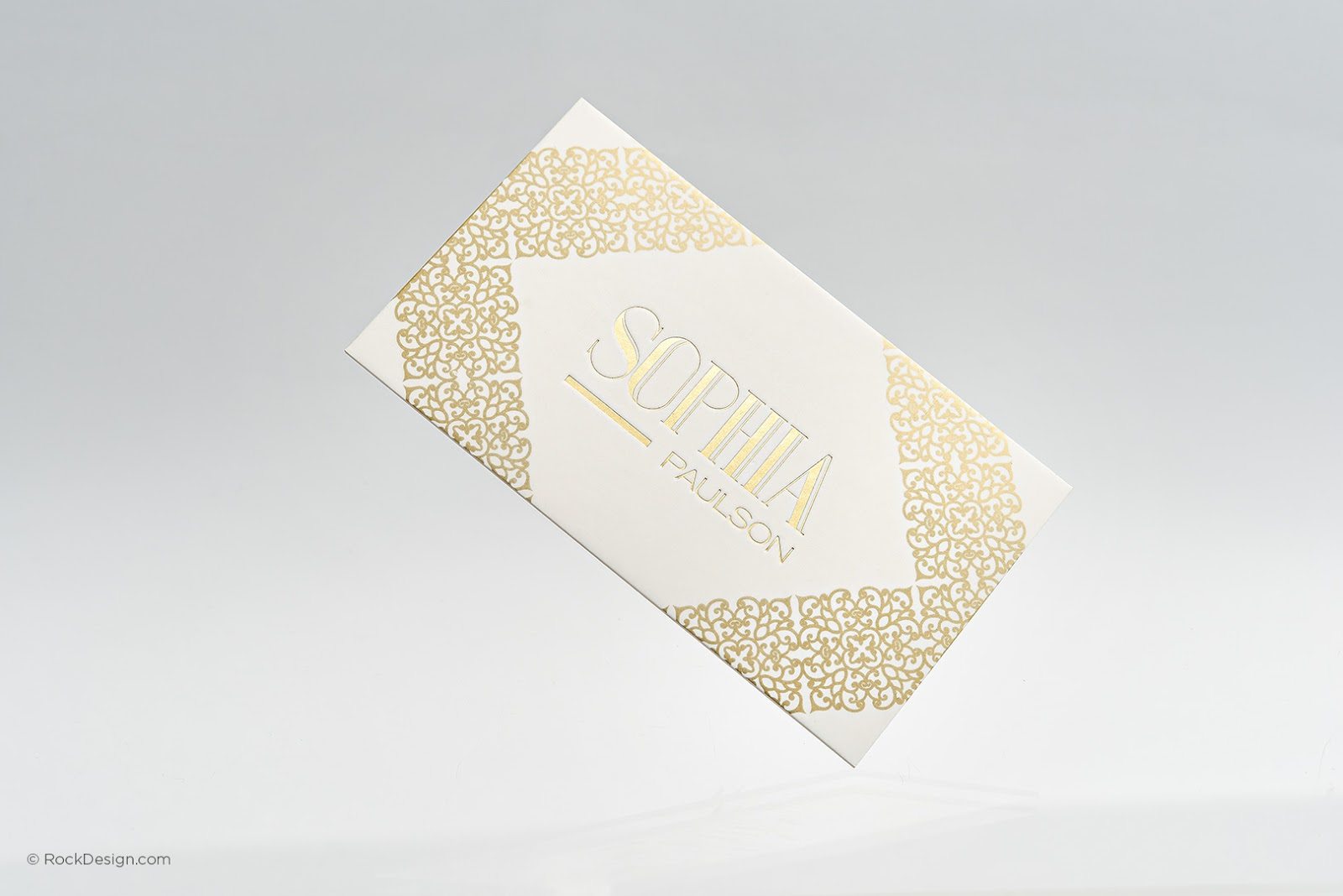 Rock Design creates stunning luxury real estate business cards. They produce high-end designs incorporating gold, leather and steel.
Alterman Commercial Real Estate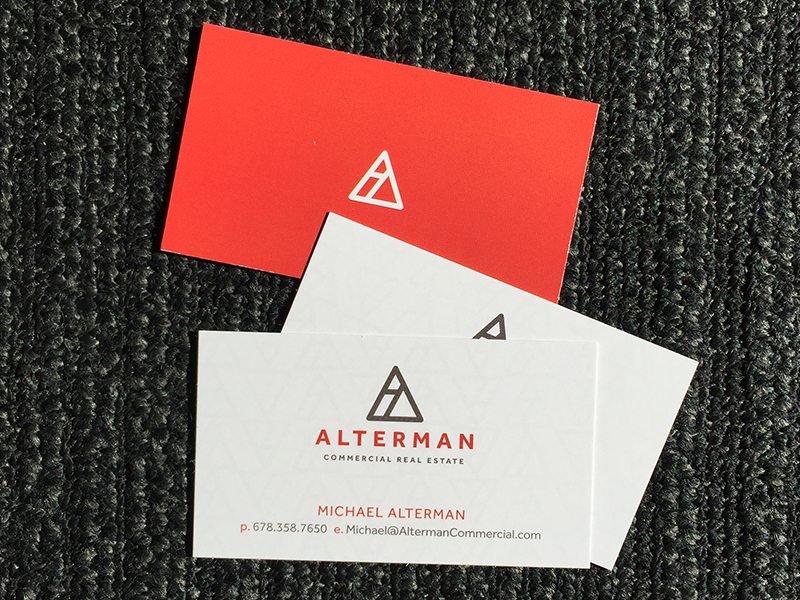 This is a great example of creative real estate business cards samples. The use of color sets them apart from other designs. They were custom-made by the team of Creative Juice.
Hope, my free real estate photography business cards templates will help you to gain more clients. Be creative and memorable, let your real estate photography business names be on everyone's lips.
Do you like the article? Please feel free to share it via your social accounts.
---
Pay attention this photography blog which does not require credit for the pictures and photo post production examples listed here . All photographs used in the article are only copyright to their respectful creators . These shots posted as a big admiration of portfolio and photo retouching talent the experienced rt masters have . If you found the photo on this post that is yours and do not want to be promoted on our website , please do not hesitate to write us via online chat on your right and it will be quickly deleted .
---
Rate the article!
The article's rating:
---
You comments or questions are welcome; please share your opinion on the topic.
Use Facebook:
Use Disqus: