Amazing photographers you should try in 2017
Photography runs today's industry. It has gone through considerable changes during the past 5-10 years. The history of photo editing can boast of it. People with digital cameras, smartphones posting the most controversial photos of all the time in Instagram, different social media platforms are everywhere. We can't live without a couple of images every day. Taking into consideration all the amount of photography it gives to us incredible opportunities that we should try to make the shots brighter and trendy. Photo editing services are at hand for everybody who want to get millions of followers or eager to get partnership proposition for professional photographers. Time lays down its conditions and trends in photography industry should subject to it. The well-known photographers will definitely surprise us all giving to our eyes "sweet candies", which are sure to be even more upheaval than current trends in wedding photography.
Trends in photography industry this year
At the beginning of the new year the top question is about photography trends 2017. All sorts of researches have been done; numerous predictions were made about photo editing trends this year. It is important due to the fact that big money is made on it. When it comes to trends in photography industry we assume that they define the development in the field of photography. That's why you have an opportunity to ask yourself in what field you're good or get interested in How to choose your genre in photography or 5 tips of how to find your own unique style in photo art to earn the fame this year having amazing photographers portfolio with all the ins and outs of photography trends 2017.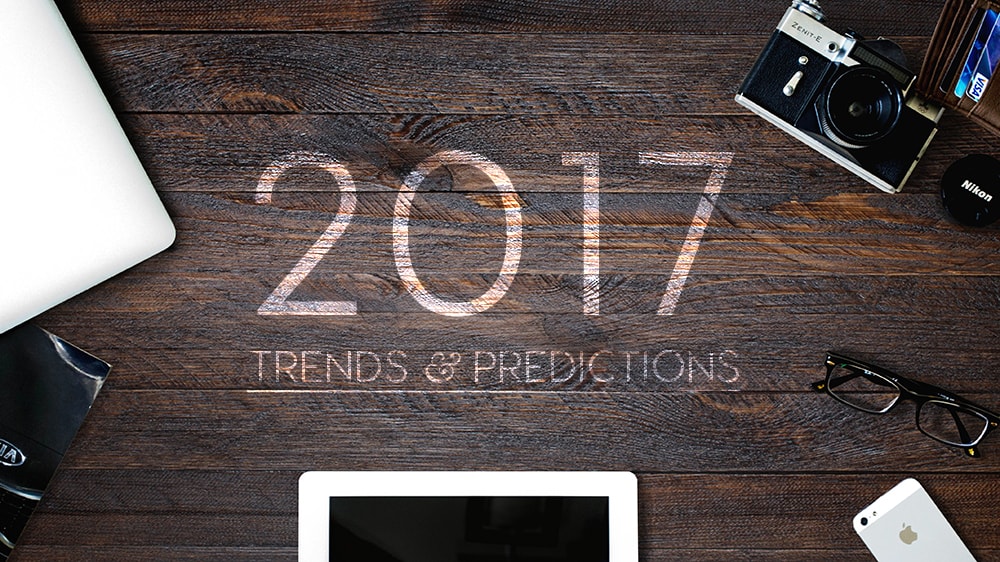 Colorful photography is going to reappear. It has been popular for some time to post vintage pics due to ready- made filters on apps e.g. Instagram. But this trend is sure to fade away. This year vibrant colors will come into action and quality considered photography will be definitely appreciated. Images are becoming literate, ready to tell their stories.
Coming into masses photographers will bring images of "real" people in the street, pubs and all the other ordinary locations of their life. Characters in those photos won't be trendy or made-up for the photo session. Textured, imperfect images will be in demand. It is easily explained by the fact that commercial photography won't have any upheaval changes as it is still at the early stage of its development. It is regarded only in brand spheres which follow the economical cycle.
Digital Technologies are omnipresent. And it isn't only about cameras, these are smartphones and social media platform permitting telling the stories firsthand and sharing numerous imaginary alongside. It is supposed to be film photography though it will be limited by fine-art style and "one-off" snaps as it is seen from person perspective. All these permit the viewer experience the emotions and feelings as if you were beside while capturing the photo.
New space will be opened to creative story telling outside of the standards of photography. Today each story somehow resembles the previous. That's way there appeared a tendency in looking for another creative ways to draw the audience to your work by means of unique methods. Visual storytelling comes into action due to the ubiquitous technologies which enable us to part the standard constructs of photojournalism.
Travel photography will boom as people are exploring all around especially to the far-flung places. The world is getting smaller and smaller, that's why people as if seeking for the new unexplored era, untouched places apart from the suburbs of the big city. Metropolises are stuffy and people are getting tired more and more of them. Going to the edge of the world and giving some reports from off-the-grid areas will increase.
Creative young fresh photographers shooting their works with small budgets are searching for their way into the world of photography. They are very much creative and among them we can easily find people producing their works in the direction of visual and lighting consultants. In fact, there are some tendencies finding the audience already and it has all the chances to become wide-spread.
Amazing photographers' portfolio you should try in 2017
There are thousands of people calling themselves photographers around us today. Some of them actually are doing pretty good, others – far from it. Such guys like those who enter the top 10 remarkable photographers are worth being paid attention to them. They have passion in photography and amateurs or just mere viewers can get inspired perceiving their masterpieces. Being a good photographer is a hard job, let alone getting to the qualified professional level. We offer you to have a look at amazing photographers' portfolio and get inspired to create something worthy for yourself and your soul. So let's get started.
Here comes Ted and his little dream. He can't use words well or put them down into novels, but his works say even more of it. Looking at all those pictures you see the whole new extraordinary world and the author's vision of it. You easily become a bit dreamy. If you ask whether he is an amateur, we'll say "No". Ted is a full time photographer and digital artist. His main focus is to create photo, manipulate world with the photos he shots and blend in with different elements to create a fairy tale style. You can get some more glimpses of his work in his social media and the website
Noven from Mauritius or Jess Allan as you may find from his account started photography since 2011 as a hobby. The advantages of our digital era come into action giving the possibility to learn everything on your own if you have a burning desire or feel that you are able to become quite good at particular. Noven did it: learned everything by himself and with the help of YouTube and now he's doing photography as a profession. His works are great and passionate. He lays accent on the most important thing not only while editing the photography but while making the shoot to show the inner world of the model or the idea in general.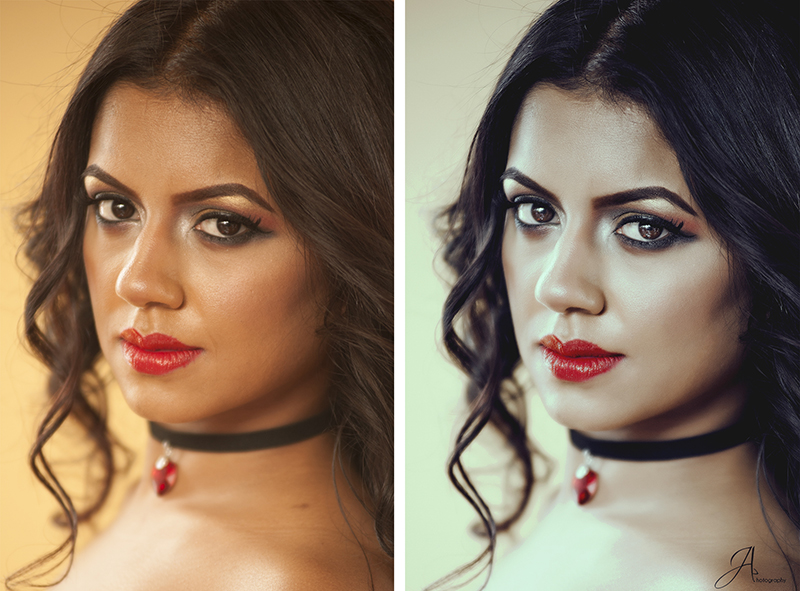 Coming from Poland, Dani and Ralph regard themselves as dreamers, adventurers, & explorers. They strongly believe that tenacity & laughter go a long way. They are destination wedding photographers. Dani and Ralph are convinced that love and life is very fascinating, deeply alive, & insanely beautiful. That's why their works are characterized by the purity of the feelings. Fidelity and accuracy, natural lighting are the main features of their photos. Current trends in wedding photography are changing in the direction these guys create their photos. Trends come and go, but classical photography will always be at the top. And under classic we understand – the presents of the infinite feeling in the shot to capture it forever. You may experience it having a look at the image below. It is called "Behind the frozen icefall". For more woks you are free to enter www.motkowicz.pl or call Dani Rafal Motkowicz m: 606 908 809.
Luc Langlois is a Montréal based photographer. He has been doing photography for 4 years. Realism in the photography is his passion. His images have sensuality, femininity, sexiness and class. The works of his show a woman in all her glory and splendor. They have the air of sexy, classy, artistic and elegant view in the same way. The picture below was done at the Oratoire St-Joseph, a big churche in Montréal. 1960's Chanel became author's inspiration. His site: www.luclangloisphotography.wordpress.com is always at your disposal.
Danil Golovkin is a Russian based photographer living in Moscow. He is specialized in fine arts and fashion photography. He has found his own style and mastered it. You start getting at least some glimpses of Danil's talent and vision after having gone through some of his sets. Only than real delight comes. Danil is not just a photographer, he is an artist to a greater extend. You may check it out yourself.
Mathew Guido is memorable for both his unique authentic vision of exiting compositions and commercially profitable works which are for labels and publications. His portraits are a fearless way to explore human emotions. Mathew Guido's images illustrate all the variety of human emotions. His portraits leave memorable impressions which you can experience yourself.
Mika Suutari is a nature photographer based in Southern Finland. She is a professional in retouching an digital photography. Her works have powerful atmosphere conveying the emotions of the author at the very moment of making a shot. Being full of light and dark at the same time you feel the message of it which is much more deeper if you perceive it for a longer period than a couple of minutes.
Pencil sketch portraits' popularity spreads fast. The work presented below is not an exception. The image was created in camera using a Canon EOS 5D Mark IV. Then the files were retouched and improved in Photoshop. The colors were adjusted, contrast - changed a bit; the snap was blurred in some places. As a result we may perceive a real portrait as if made with pencils in graphic design.
George Mayer is a Russian based professional photographer and designer. He is a member of the Union of Russian Art Photographers and an innumerable winner of international photography competitions. The amazing photographers portfolio is full of images with the major themes of beauty, fashion, people and interior mixed all together. All these topics feature in black-and-white photography, naked and fashionable models. His works show all the details and you see at once that a master has done the pic.
Kilian Schönberger, a German photographer, creates awe-inspiring photography of stunning landscapes. His visual storytelling is similar to meditation. Paying attention to the picture below, we observe magical winter landscape. The colors fade and the contrast between dark and light is vivid and dominant. The scene is quiet and vast. These mountains from the coast to the Alps seem being heavy buried under the cover of snow, though the view is pretty romantic.
Everybody wants to get memorable photos of high quality and such ones as for sharing with the followers via social networks and at the same time being trendy. Our company does its best to be in trend because we're interested in our work and grateful clients. Our job is to make you as much happy as you wish, and the photos to be top ones among the photography 2017. That's why we have a diverse range of services for you to chose: post production photography services, wedding photo retouching services, family photo editing, background removal service, photo manipulation services, old photo restoration services, product photo retouching services and what's even more jewellery retouching services.
As far as you can judge we have everything you need in order to be delighted with our job. Having gone through unique photo retouching examples done by our photo manipulators the photo retouching prices will definitely surprise you. Go through the portfolio or find additional information you can in our retouching blog. Being a diverse company and masters in the sphere of photography we are qualified at portrait photo retouching, professional photo color correction, real estate photo editing, headshot retouching, baby photo retouching,outsource photo retouching.
Do you like the article? Please feel free to share it via your social accounts.
---
Pay attention this photography blog which does not require credit for the pictures and photo post production examples listed here . All photographs used in the article are only copyright to their respectful creators . These shots posted as a big admiration of portfolio and photo retouching talent the experienced rt masters have . If you found the photo on this post that is yours and do not want to be promoted on our website , please do not hesitate to write us via online chat on your right and it will be quickly deleted .
---
Rate the article!
The article's rating:
---
You comments or questions are welcome; please share your opinion on the topic.
Use Facebook:
Use Disqus: