Professional Photo Editing > Free Photoshop Brushes > Free Watercolor Brushes Photoshop
Free Watercolor Brushes Photoshop
Are you looking for inspiration to take creative and bright photos? We present you the professional watercolor brushes Photoshop free, which you can use for your individual and commercial purposes. With the help of watercolor brushes for Photoshop free you will turn the ordinary images into a digital watercolor drawing. If you are amateur in this questions – trust FixThePhoto, our watercolor brushes are easy to use even for those who don't know Photoshop. This product was tested on hundreds photos: wedding, newborn, couple, landscape, interior, still-life, etc. and had amazing results.
Delicate watercolor stains, artistic brush strokes, paint splashes, water stains, blots, chaotic stains from paint, etc. all this can be become real on your photos having installed the following free watercolor brushes Photoshop. All designs are light and airy. Let the photos became stylish and memorable in 1 click.
---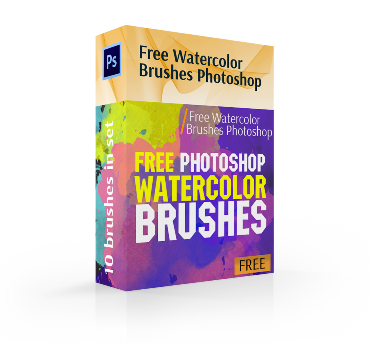 10 Free Photoshop Watercolor Brushes Bundle :
---
Free Watercolor Photoshop Brushes
Created by our professional designers 10 Photoshop watercolor brushes free will help you design new and original images, add a texture, realism or fantasy with notes of creative negligence to them. In the set of Photoshop watercolor brushes you will find a variety of shapes and colors, which convey the specifics of drawing with watercolors. We took into account the pressure of the brush, its transparency, and shape. By using these free Photoshop watercolor brushes, you will be able to convey your idea and make extraordinary backgrounds.
If you are an illustrator, retoucher or designer, such set of Adobe Photoshop watercolor brushes must be at your workplace in PS. These Photoshop free watercolor brushes are completely flexible and have a complete look, so you do not need to draw them your own, only download them to your laptop and start retouching the image.
---
Watercolor Brushes Photoshop Free
• 10 different Photoshop watercolor brushes free download with short descriptions, tips to use.

• The given Photoshop watercolor brushes free are presented in the universal ABR format.

• Upload your images and apply brushes in any Photoshop version, Release 4-6.

• Your images should be in RAW or JPG format, it's convenient and does not distort quality.

• Under each free Photoshop watercolor brushes, you will find a link to a quick download, no payment, and no long registrations.
Photoshop Watercolor Brushes Free
---
PS Watercolor Brush #1
Imagine that a drop of water-colored red ink fell on a dense embossed paper and formed an uneven spot. This watercolor Photoshop brush repeats such spot, formed as if by accident, it has uneven shape with small sprays. You can use it making cards and envelopes, as well as apply for accents in the design of posters and advertisement.
Brush's group: Free Watercolor Brushes Photoshop
Tips:
Before you start working with our free Photoshop watercolor brushes, read the manual for using the tools and study their specific work.