VSCO Lightroom Presets - 35 Lightroom Film Presets Free
VSCO preset is a group of film emulator tools implemented using filters for Adobe LR. VSCO presets for Lightroom are created exactly for Nikon, Sony cameras, Fuji and Canon bodies. In addition, they deal with RAW files, since this format gives you great flexibility to change the photo.
VSCO is the most recognized leaders among developers of various LR actions. It was established in 2011. Already in 2012 the first products of the company were announced. VSCO Cam has a social network VSCO Grid, in which users have the opportunity to distribute their photos. The distinguishing feature of VSCO Grid is the absence of the usual likes, comments and display number of subscribers. In January 2016 VSCO Cam has reached a mark of 30 million active users and 5 million edited images monthly.
---
Contents:
---
VSCO FILM PRESETS - REVIEW
Lightroom VSCO presets are now incredibly popular, photographers do not have to spend much time in front of their monitors, and everyone can choose an individual style and apply the necessary Lightroom preset: VSCO mobile presets 01 or VSCO portra 160+++ preset. We receive a lot of orders in VSCO style and a lot of requests to make reviews about these film presets Lightroom. Therefore, we decided to write some testimonials about some Lightroom VSCO presets.

1. Fuji Superia "X-TRA" 400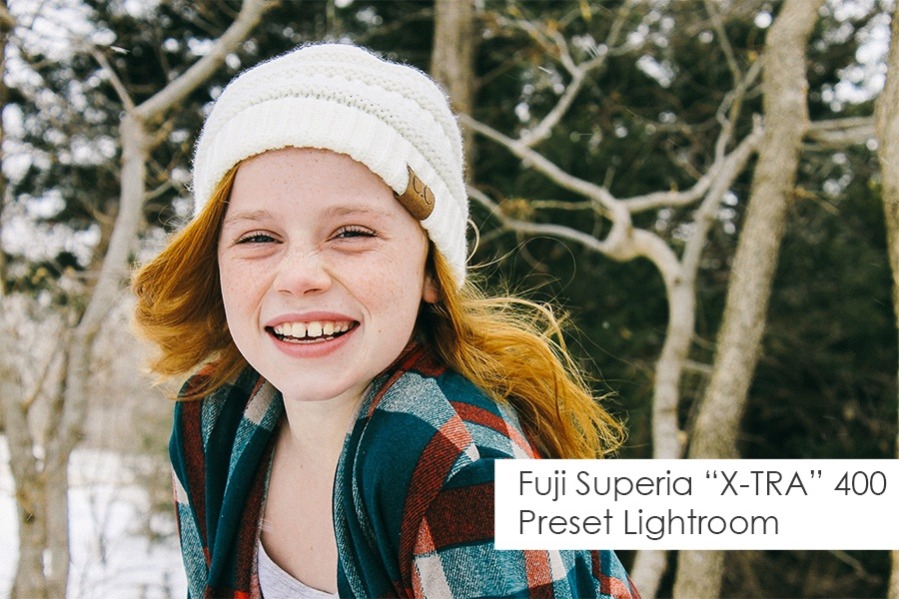 This Lightroom preset VSCO is widely used. It gives the photographs some nostalgia. The color palette is not exactly ideal and accurate, but somebody says it gives a perfect old-fashioned retouching. With the help of this LR plugin, you will achieve a soft shade on the skin, the natural colors will become a bit brighter. The contrast will be raised and the light will be scattered.
2. VSCO film 07 review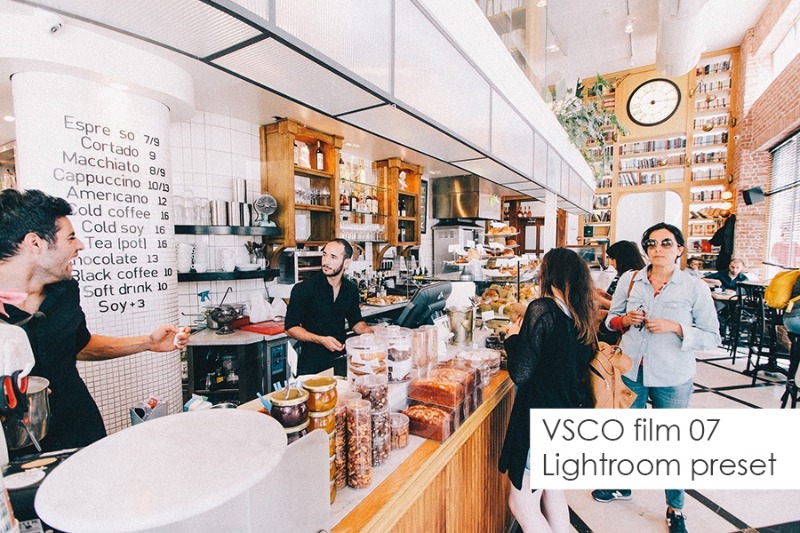 It is the Lightroom preset VSCO which is particularly recommended for people who don't know what style of photo retouching they need. This package has very versatile saved settings, which give a nice shade to skin, make bright colors, and soft tones. VSCO film 07 is a right choice for wedding or fashion photographers who want to enhance their portrait photographs.
3. Kodak Porta 400NC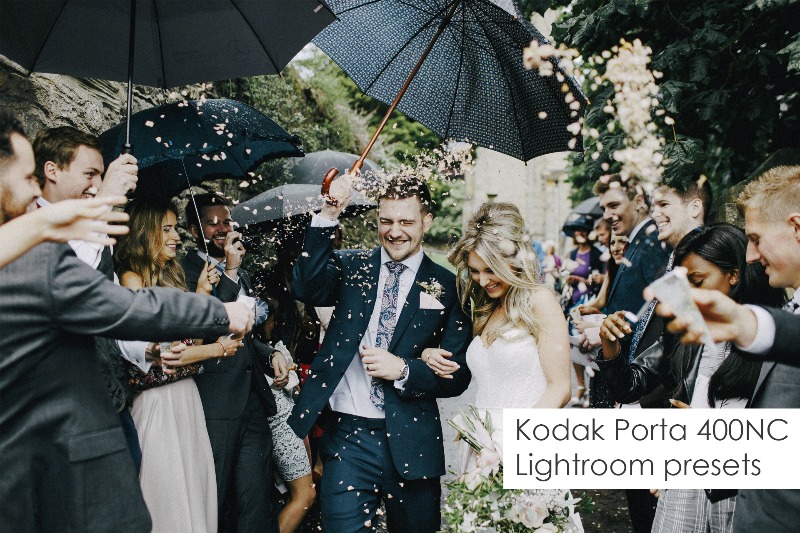 This Lightroom VSCO preset looks like the Portra 400 a little bit. It is perfect for conditions with poor lighting or for flash photography. It gives the images a gentle color and a natural skin tone. This VSCO preset is ideal for wedding or portrait photography.
4. Fuji Provia 400X (FR4)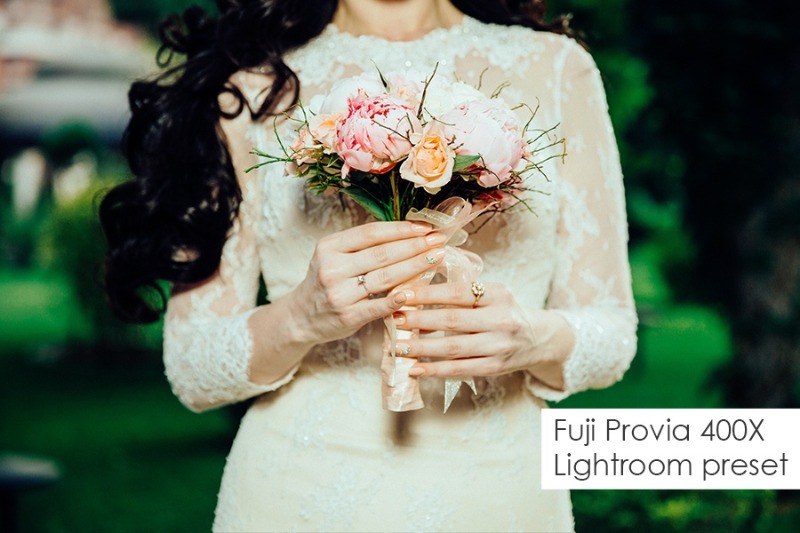 This pack has universal, soft film presets Lightroom, with medium-high contrast. Designed for the pictures with poor lightning conditions, because it creates amazing and sunny colors. The contrast is increased by overexposure and gives the images a pink tint. The underexposure gives the photos a strong fade.
5. Kodak Porta 400 Ultra Color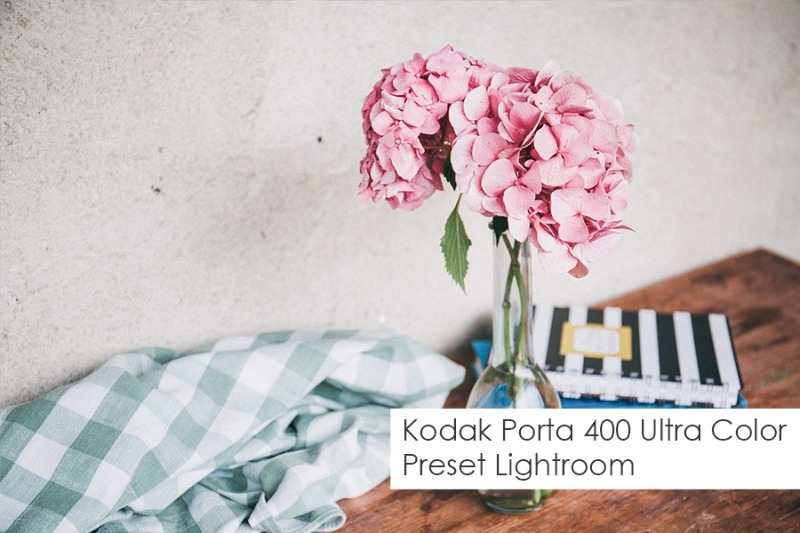 This VSCO preset for Lightroom will give your photos a high saturation in poor lighting conditions or with a flash. There is also a tendency to change the green color towards the blue. This effect is highly recommended for landscape, travel and still-life photography.
6. Kodak Portra 160 (KP1)
It's the film presets Lightroom with a good skin tone & bright enhancement and vibrant color correction. The overexposure goes into a red and orange tint. It is perfectly optimized for photos with a flat light, for example studio portraits.
7. Fuji Neopan 1600 (FN16)
This is a black and white Lightroom preset VSCO that is characterized by high contrast and designed for difficult photo session's conditions with a lack of lighting. It is recommended to apply to street and nightlife photos. Underexposure reduces contrast and softens shadows, overexposure makes shadows deeper, and contrast - stronger.
FREE VSCO LIGHTROOM PRESETS
All photographers would like to receive portra 400 Lightroom preset free or film presets Lightroom from VSCO, but not everyone is ready to give $59 per a package. So, a couple of years ago the company released a free VSCO Lightroom presets package called Film Pack 00, where there were only two VSCO Lightroom presets free: Kodak Gold and Kodak Tri-X. They provided 16 effects that slightly changed the photos. The main benefit of this bundle was that they give the photos some special features and correct defects caused by poor lighting.
We downloaded the Lightroom presets VSCO, namely, the portra 400 preset free and experimented a little. But unfortunately, these films got lost somewhere and we can't find them in Google. The link on the VSCO's official site where we downloaded these free VSCO Lightroom presets, is no longer active. In the article "Free Download: VSCO Film Pack 00 includes Tri-X and Kodak Gold Film presets" we read, that VSCO company do not provide a free VSCO preset for Lightroom bundle no more. If someone has a link to this free pack, please, post the link in the comments.

VSCO PRESETS HACK
VSCO is now incredibly popular and a huge number of photographers who want to make their photos amazing, fashion and make their own style uses VSCO film presets Lightroom. Today, there are a lot of links and websites where you are offered to download VSCO presets Lightroom free. Unfortunately, most of them are absolutely useless.
Usually, photographers prefer applying moody Lightroom presets free or paid instead of VSCO Lightroom presets bundles. So, if you one of them, try these moody portrait presets which give a proper color correction to your photographs.
Download Free Lightroom Presets
Therefore, we decided to analyze the requests for this topic in order to understand what these free Lightroom presets can offer us. All requests were divided into 3 parts.
1. Analogs and Fakes
During our surfing of Lightroom VSCO presets free, we find many websites that offer other VSCO presets Lightroom– VSCO's analogs or fakes. These companies use their name for commercial purposes. We have downloaded some of them and can say that they don't have anything in common with the original VSCO film presets Lightroom. In most cases, these are some ordinary and cheap Film or Vintage effects. You can use them, but the result will not be as attractive and interesting as original packs from VSCO have.
2. Articles
We often stumbled upon the articles that covered this topic. Many posts told us about various VSCO presets, but in the end it was impossible to download anything. Sometimes in such articles, you can find useless links that lead to other sites where paid presets are offered. So, if you see an article with a title "VSCO free Lightroom presets", you can't expect that you will download them.
3. Hacked Content
In the web we came across a lot of websites that offered us to download the hacked VSCO presets that are official and can be downloaded for free. This content violates the ownership of the VSCO company products. They offer free download of all original VSCO preset Lightroom packages, in exchange for a lot of time spent to download them. Moreover, these files can easily damage your computer system after installation.

Summing up, we don't recommend you to look for VSCO free Lightroom presets, because there are no official VSCO presets for Lightroom free in the web, otherwise, they are provided illegally. In turn, we recommend buying LR presets on VSCO official website only.
PROFESSIONAL LIGHTROOM PRESETS
If you don't want to spend $59 for each package of Lightroom presets VSCO, but want to enhance your photos, make them unique and beautiful, we recommend you to check out the paid and free presets from the FixThePhoto photo retouching company.
MOODY PORTRAIT PRESETS
Romantic Lightroom presets wedding
It is a pack of dreamy plugins that are made specifically for bridal and family photography, which you can apply with one click on your computer. These LR effects are aimed at improving the quality of your images, emphasizing a gentle tone and giving them a unique style of wedding photos.
Fashion Lightroom presets for portraits
Thanks to these Lightroom effects for portraits, your photos will receive original, natural, professional editing. You can smooth the skin, emphasize the details and adjust the colors, giving your photos a dreamy effect without spending much time.
Chocolate Dramatic Lightroom presets
Retouching family and children portrait photography has become much easier, thanks to our Chocolate Lightroom presets. They will easily eliminate mistakes and add a sharp, bright, attractive and balanced look. Now you can highlight the details and fix the white balance with just one click.
FILM PRESETS LIGHTROOM
Dramatic black and white Lightroom presets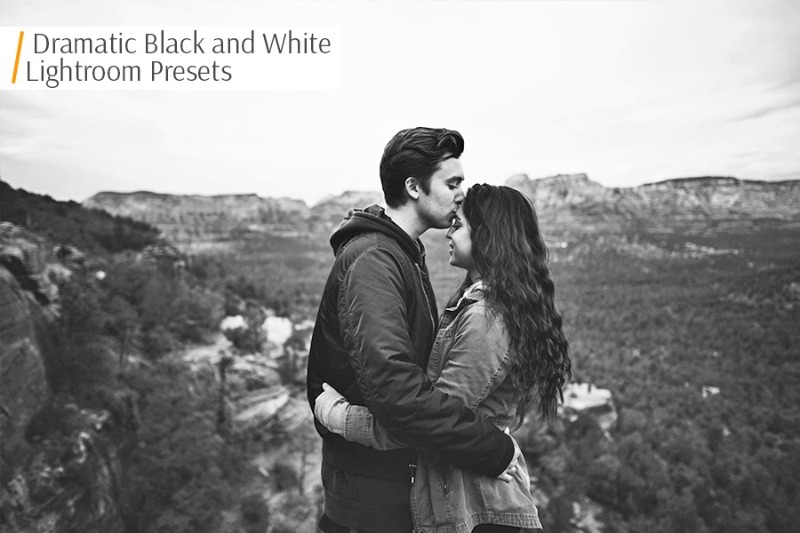 These professional Lightroom presets add the old-fashion effect, beauty and mystery to your classical photographs, giving them a soft black and white effect. You can create a black and white palette professionally, make the glares warmer, the shadows colder, and give a grey tint to your photos.
Dark presets Lightroom
To give a saturated and dark atmosphere to your images, our top Lightroom presets will suit you the best. Exposure will be reduced and the photos will become warmer. They are ideal for portrait, fashion photography and landscape. Make sure in our words having looked the example in the full size.
Snow Lightroom Presets
Our Snow Lightroom presets will help you enhance the high dynamic range of your winter photographs, while not mixing several exposures. You will get realistic and natural photos of snow. These effects are universal and will suit any kind of photography, from landscape to portrait images.
VINTAGE PRESETS LIGHTROOM
Dreamy Lightroom presets
If you need to apply a gentle and soft effect to your photos, then we have dreamy Lightroom presets for you. Each LR preset from this pack adds your romantic and dramatic effects. Our classic, natural and creamy LR presets are perfect for any kind of photography. We recommend to apply them to newborn and engagement photo sessions.
Vintage Lightroom presets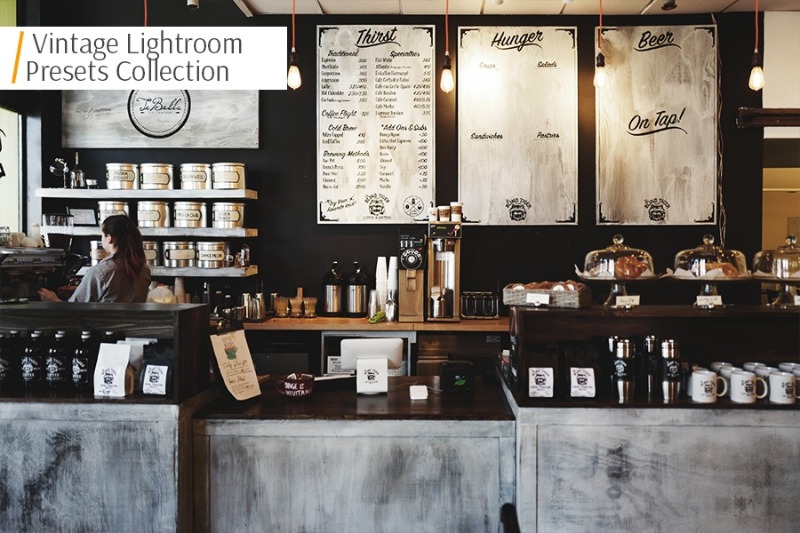 Especially for street photographers, we decided to create urban Lightroom presets that will make street photographs more interesting and attractive. Thanks to them you can add unsaturated matte colors with different shades to your urban images. These LR plugins can be used for both day and night photography. Great for urban, street, travel and fashion photoshoots.
Universal and the best Lightroom presets for beginners
This is the premium bundle of LR presets. It includes all plugins which are perfect to use for portrait photographs. If you can't understand which style of photo retouching you need, download this bundle.
Below we would like to list our free Lightroom presets, which also help to transform your photos without spending much time on it. Moreover, they are absolutely free.

PORTRAIT LIGHTROOM PRESETS FREE
Autumn Lightroom presets free
Especially for the autumn photo sessions we created Lightroom autumn presets, which are ideal for outdoor photography. They will make your photos warmer, enhance the colors of autumn: orange, brown, yellow and red. Highly recommended for romantic couple photography.
Soft Lightroom presets
To give your images glow and pastel colors, we created these Lightroom glow effects. Photographs will receive toning and pleasant delicate colors. Effects are great for various kind of images: wedding, portrait or newborn.
Free Lightroom sunset presets
Our LR plugins are ideal for photos that were taken during the golden hour. The gentle and warm filters will look naturally on your photos. In this plugins, the best Lightroom sunset filter is assembled, which is perfect for portrait, wedding or love story photography: Orange light Vignette, Warm Light and others.
FREE VINTAGE LIGHTROOM PRESETS
Vintage Lightroom presets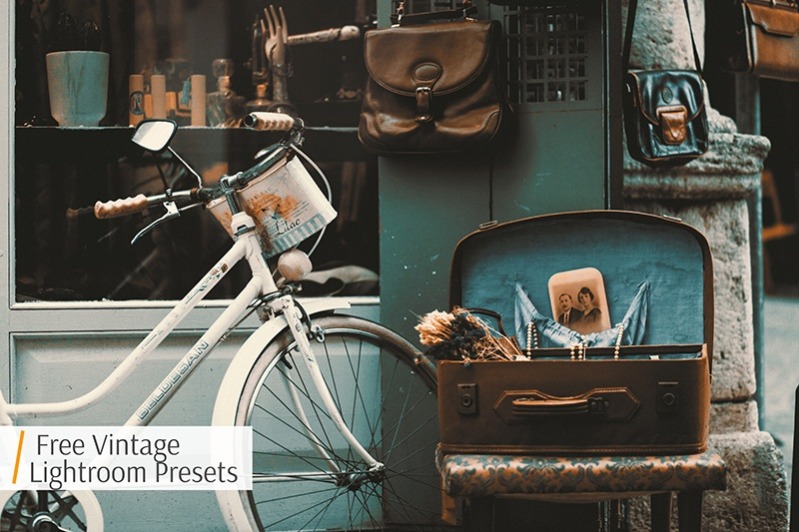 These LR filters were designed to make your photographs look vintage, as if they were made on film. Thanks to these plugins, photos will acquire unsaturated colors and a slight graininess. Also they will get a little authentic look.
Warm Lightroom presets free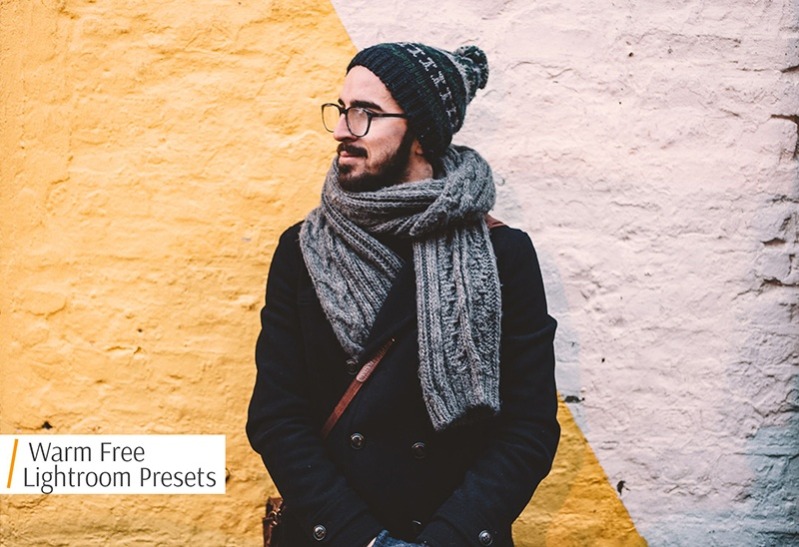 These settings are perfectly combined with all versions of Adobe Lightroom. They will make your photos warmer and will give them an intensity that will give them a more gentle and pleasant look. This pack looks like the Lightroom presets free VSCO collection.
Free High Contrast Lightroom Preset
These contrast Lightroom presets will help make your B&W or color photos more professional and expressive by increasing contrast. Please, don't overdo with contrast.
MATTE LIGHTROOM PRESETS FREE
Matte Lightroom presets free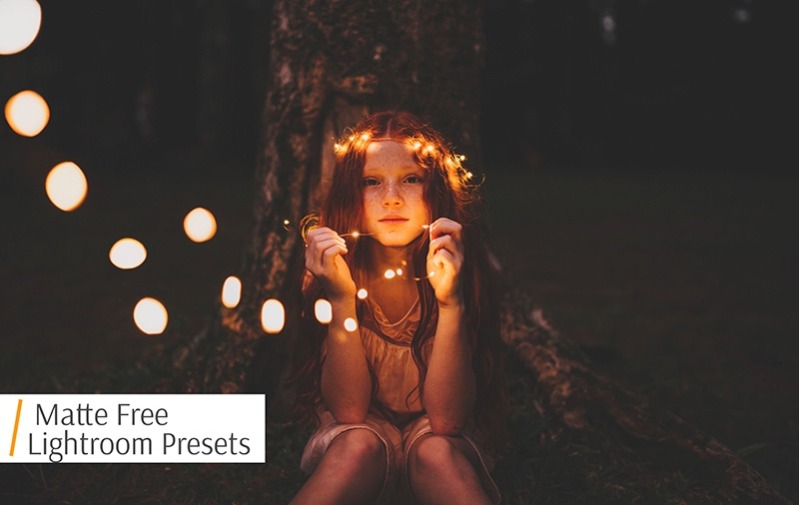 Lightroom matte effects are popular today, because they give a natural and classic mood to the images. They are perfect for all kinds of photography. Thanks to them, you will not need to study complex photo post processing methods in Lightroom and even the most ordinary photos will have professional look.
Free city Lightroom presets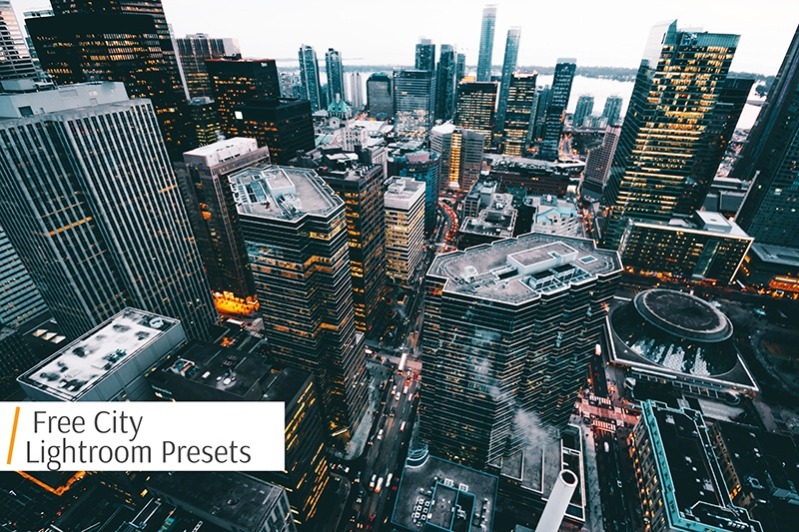 These urban Lightroom presets are created exactly for the city's landscape photographs. This Lightroom sky presets include a small blue attenuation. Blue and green predominate in the color palette.
Night club LR presets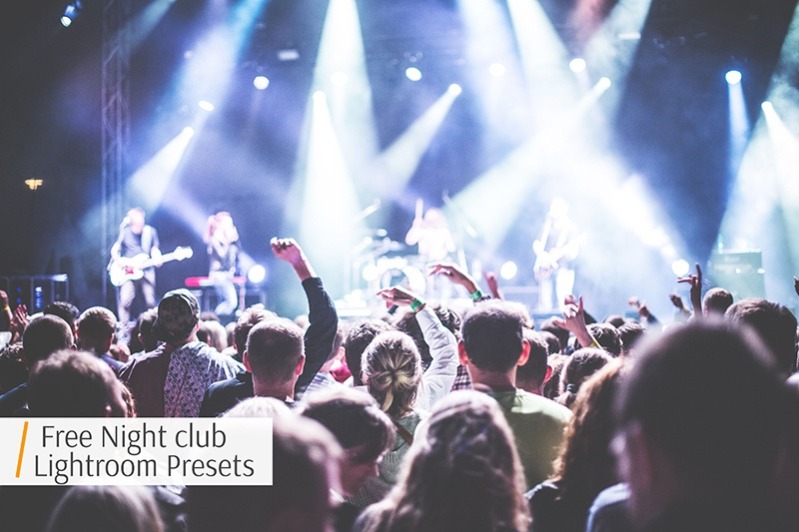 Our professional Lightroom presets are perfect for the atmosphere of nightlife photo session. These glamour Lightroom presets do not fear a bad lighting and high ISO. Thanks to them, you can convert the B&W and color in your photographs with a single click. We recommend reading our article, which will help you organize a night photo session Nightlife photography tips – Perfect event photo shooting.
We hope now you have a better understanding how VSCO Lightroom presets enhance the photographs, how to use Lightroom presets, and where to find them or download the analogues. Wish you be creative and make amazing photographs.
Do you like the article? Please feel free to share it via your social accounts.
---
Pay attention this photography blog which does not require credit for the pictures and photo post production examples listed here . All photographs used in the article are only copyright to their respectful creators . These shots posted as a big admiration of portfolio and photo retouching talent the experienced rt masters have . If you found the photo on this post that is yours and do not want to be promoted on our website , please do not hesitate to write us via online chat on your right and it will be quickly deleted .
---
Rate the article!
The article's rating:
---
You comments or questions are welcome; please share your opinion on the topic.
Use Facebook:
Use Disqus: