Professional Photo Editing > Free Lightroom Presets > Free Film Lightroom Presets
Lightroom Film Presets Free Ready to Download
The top-line program LR has in their arsenal many presets and action sets to create a film effect. You can create presets by yourself, but more easy is ready-made ones from our company and film presets for Lightroom free. Our developers took the bestselling samples of films and tried to replicate as naturally as possible their color correction, graininess and color contrast.
Download our free film presets, and experiment with the adjustments of colors, curves and grain. In a few very simple steps everyone can create an effect of film tape that will attach the photos a very exclusive mood. Using Adobe Lightroom in combination with really high-level free Lightroom film presets, you can instantly get astonishing results.
---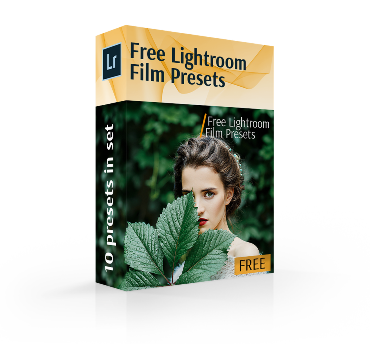 10 Lightroom Film Presets Free Bundle Include:
---
Peculiarities of Free Film Lightroom Presets
Regardless of the quality of the photosensitive surface, granularity is a constant companion of most kinds of film. This particular thing gives the photo a zest. You can obtain this effect by selecting one of our presets.
The peculiarity of the Lightroom presets with the film imprint involves the correct color and grain settings. Generalize the color characteristics of the film photography are impossible because of the fact that the film is very different and transmits colors in different ways. Creating a film effect, you can choose a more suitable frame color gamut from the variety of our presets.
The Description of Free Film Presets
10 various free film presets for Lightroom
These presets are universal and can be applied to images without reference to the Adobe Lightroom version
For the image post processing and utilizing presets the images in JPEG and RAW format suit very well
An equipment (computer, laptop or tablet) does not play any role, it can be Windows or Mac operating system
They are fully managed and easy to work with.

All Kinds of Film Presets Lightroom Free
---
Preset Lr Film Free #1 "B&W Matte"