Professional Photo Editing > Lightroom Presets > Dark film lightroom presets
Dark Film Lightroom Presets
Using our Dark Film Lightroom Presets will help you enhance the mood and atmosphere of your photoshoot at night. All these Lightroom dark presets have been created with the purpose of giving your images a mysterious feel by moody colors and dark toning. They can be used for a variety of photography styles, especially they are highly recommended for portraits, landscapes, street, urban, and fashion photography. Dark urban presets Lightroom are best suited for outdoor evening photography. If you want to reproduce evening lighting with the image that was taken in daylight – download this package. You will create cinematic dark toned photos and give them a creative look.
Dark Film Presets Bundle:
Adobe Lightroom 5.2 and higher
Unlimited Number of Projects
Windows and Mac
RAW and JPEG
Comercial Use

25

Size

36 Kb

Downloads

627

Rank
The Lightroom presets for dark indoor photos in this bundle will deepen the highlights, boost clarity, correct the white levels, adjust contrast and white balance. Having applied them in your photo retouching work routine is a great way to add depth to the images you take fast and easy. They create the authentic film tones that'll fulfill your artistic vision. If you want to evoke the emotion of melancholy, these LR plugins are the best choice.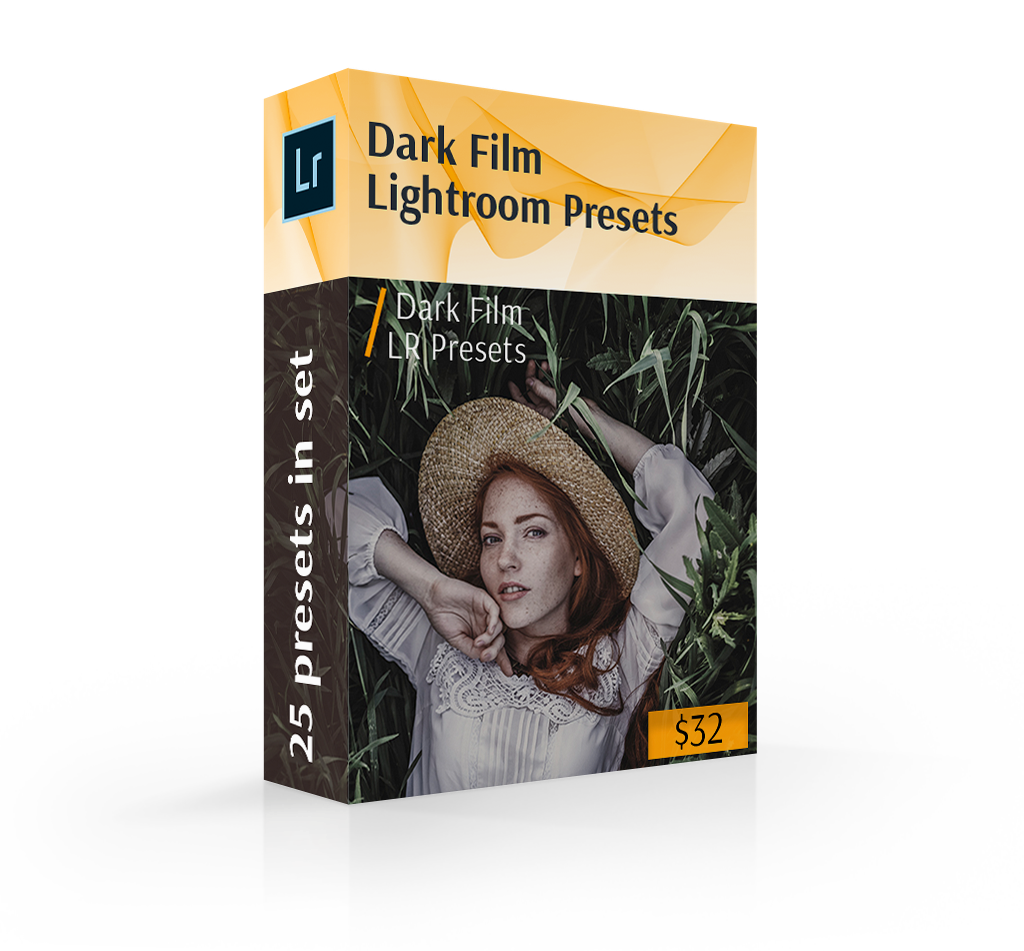 Lightroom dark presets bundle
Bright shine, Warm tonning, Soft pine, High shadows, Wedding story, Clear light are included in this pack of 25 remarkable Lightroom presets for dark photos.
Dark presets Lightroom work successfully with such image formats as RAW and JPEG.
Compatible with Lightroom 4, 5, 6 as well as Creative Cloud version.
Lightroom presets for dark indoor photos will work on Mac and PC alike.
All of them are completely customizable. You can adjust the basic panel, the tone curve, use split toning and brushes by yourself.
Dark Lightroom presets - Benefits
Why are they worth buying?
Each of these dark Lightroom presets have been carefully tested out on both digital and film photos to make sure that they are adaptable and will look great on pictures of various digital photography styles.
They are a perfect for the majority of themed photos made at night.
Dark urban presets Lightroom are designed by a skillful team of professional photo retouchers of FixThePhoto service.
Dark Lightroom presets include basic LR plugins that should be an essential part of every retoucher's collection (Dark Film Deep, Dark Film Deep contrast, Dark film portraits) as well as unique and creative Adobe Lightroom presets that allow you to take a fresh look at your photography (Dark film rose, Dark film cold woods, Dark Film perfection).
The Lightroom dark presets bundle is available straight after the purchase and can be used without any restrictions. Once the payment is made, you are free to download them, and use for either commercial or artistic need.
They will help you achieve a variety of effects for your work. Lightroom presets for dark photos will create an impressive rich, dark and vibrant feel with a single click on your laptop.
---
Customers who buy this item also buy: