Photography Copyright Laws - Who Owns The Copyright Of A Photograph?
We live in a world where digital photography is more than a snapshot. It is a strong promotional tool on the Internet and an income for photographers. If photographing is your business, you have a blog or make money through the photographs, you should not forget about the legal side of this process – photography copyright laws and who owns the copyright of a photograph.
---
Contents:
---
Who owns the copyright of a photograph?
According to the U.S. Law, copyright in a photo is the property of the person who presses the shutter on his/her camera — not the man who is the owner of the photography camera, and not even the model in the image.
What is photography copyright and what is photo copyright expiration?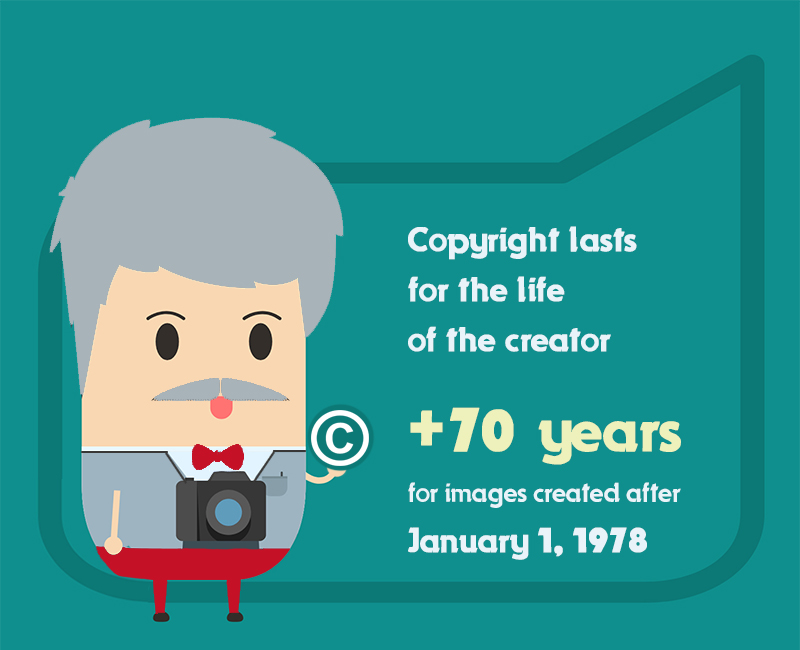 Photography copyright is a right given to photographers, which prohibits anyone from using his/her photo for commercial purposes without permission. The copyright symbol © is an indication that this image has the copyright holder who owns exclusive rights and does not wish to share this image for free.
Photography copyright laws in the USA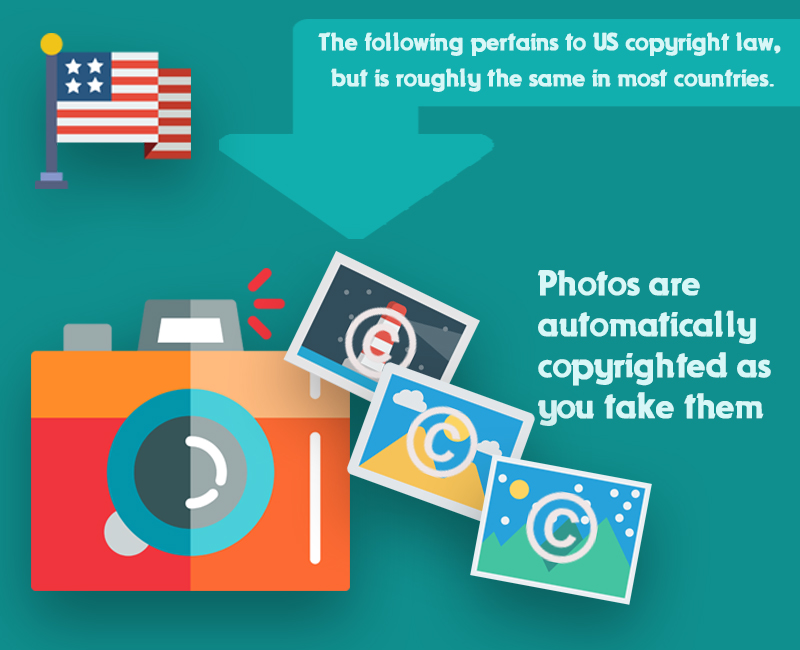 1. Copyright is applicable to intellectual property legally protected.
2. The breach of copyright is matter to legal prosecution and leads to civil or criminal sanctions.
3. The Federal copyright act of 1976 considers that all images are copyrighted from the moment the camera is shuttered.
4. A photographer has right to duplicate and copy his/her images.
5. A copyright photography watermark does not imply the acquisition of copyright.
6. All rights of the photographer to his/her images are registered by The United States Copyright Office.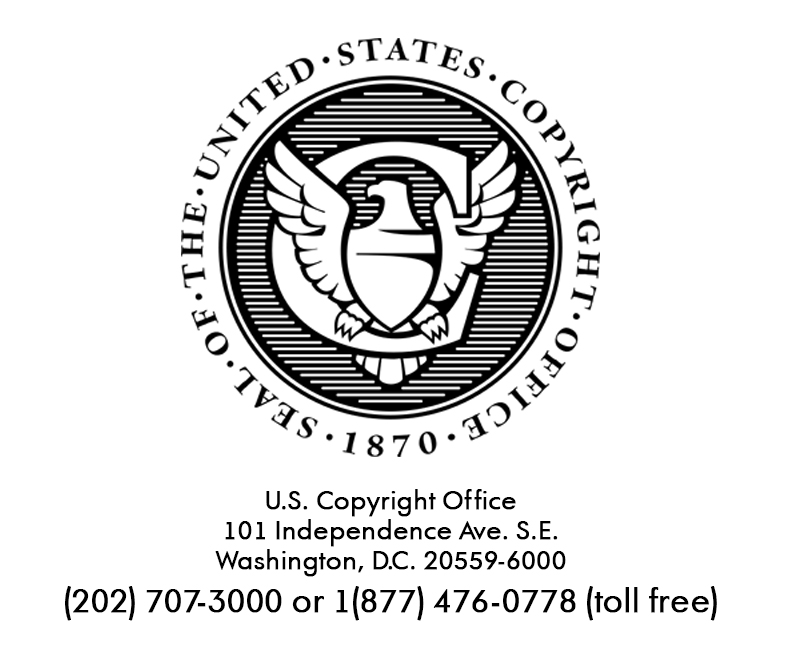 7. The photo rights release affects the income of the professional photographer.
If you are intended on learning about photography copyright laws more, here are three books that will help you.
1. The Copyright Zone: A Legal Guide For Photographers and Artists In The Digital Age
This publication contains all the necessary information, rules, rights and legitimate interests, tips on how to work with copyright with different types of images (photographs, illustrations, etc.), which is put down in a simple and fun form. Photographers will find a lot of useful and important data about contracts and arrangements, photography copyright releases, pricing and invoices.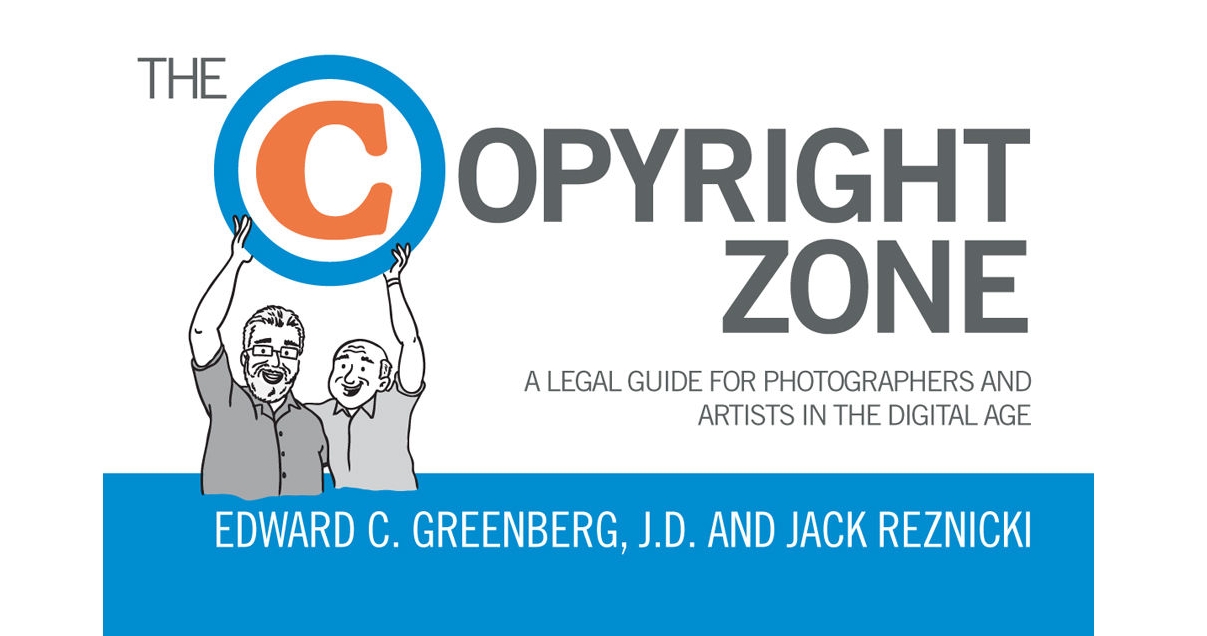 2. Business and Legal Forms for Photographers
34 forms for business dealing will help photographers create the basis for their contracts for different types of photography. The forms come with detailed instructions and additional information about all accompanying moments when registering the photo copyright statement.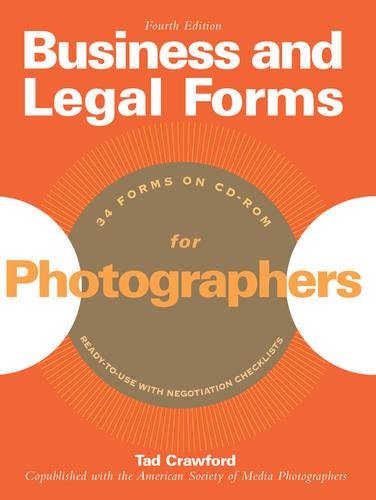 3. Legal Handbook for Photographers: The Rights and Liabilities of Making and Selling Images
The writer of the guide, Attorney Bert P. Krages tells about all juridical features regarding the immaterial goods of the photographer, as well as what to consider when planning, photographing, publishing and selling the photographs.
How to put copyright on photos
The U.S. Copyright Office lets anybody submit photos for 35$ online, or for up to 65$ through the mail. Any photographer can choose multiple photos and register them as a collection, not to waste much money. Creative Commons license will let you specify how and where the photos you made can be used.
How to copyright photos online free
Once you have taken a photo, it's already copyrighted. There's no need to submit for any kind of photography copyright form that proves that. If you see someone using your photos without your permission - you have the right to sue them for photo copyright infringement. Photo rights statement or watermarks added to your pictures can serve as a deterrent for thieves.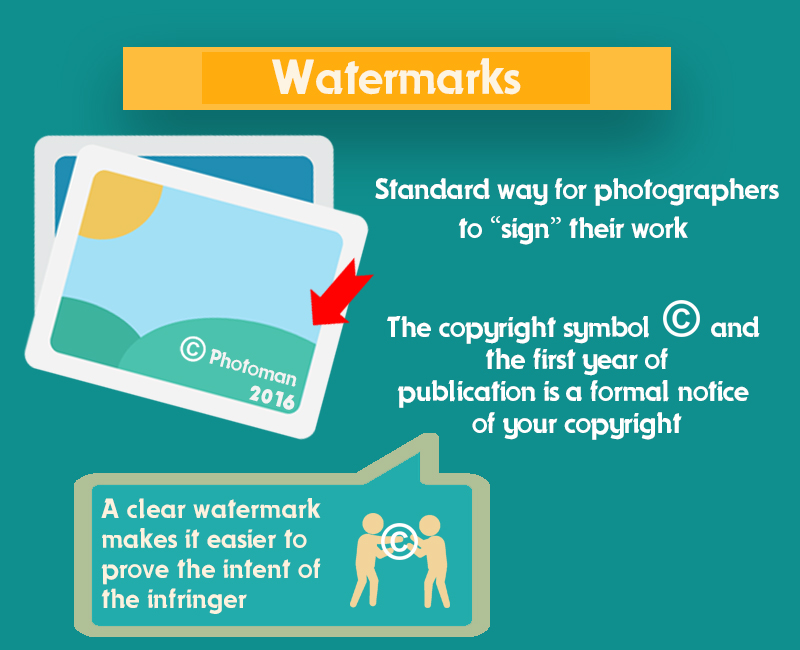 FREE copyright photography watermark tools
A watermark is an opaque text layer superimposed over the top of the photo. All photography watermark designs should be simple and placed in such a way, that it doesn't spoil the image, but it should be impossible for someone to crop or edit your photo. If you wonder how to watermark photos for free - here are 3 online services that make this task much easier.
Watermark.ws
This web app allows users to upload up to 5 images. It supports text, image and tiled photography watermark designs. Besides, it allows you to edit pictures, as well as resize them.
Watermark Tool that will teach you how to watermark photos for free
This service has a free and a paid version. The free version doesn't require any registration and lets you upload pictures with the max size of 200KB. "WMT Plus!" allows you to use advanced features and upload the pictures to 10 MB.
Find creative photography watermark ideas with PicMarkr
It allows you to not only upload the photos from your computer but to do it through other websites, such as Facebook. It lets you add text, image or tiled watermark. You can download a software version of this app too.
How to copyright photos on Facebook or Twitter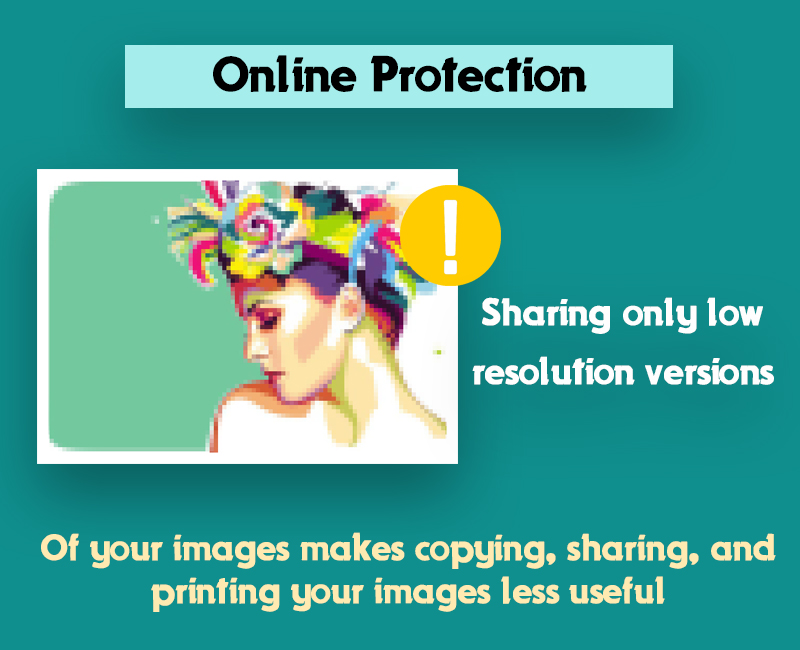 If you a business page on Facebook and Twitter, then you must know how to copyright photos on Facebook, Instagram, Twitter, and other social networks in a right way. The problem of illicit use always appears on the Internet. There is always a chance that someone will steal photos without crediting you. Prevent photo copyright infringements in the web - upload the photos in lower resolution.
Can bloggers copyright my photos?
Many bloggers have one and the same question "can I use watermarked images?" They may use pictures they have found online only under the certain condition – the photographs are displayed in a public domain. Thus, before posting photos you have to know how to find out if an image is public domain. The blogger should receive the official free license from a copyright owner too. Still, the safest variant is to download pictures from free image stocks in order not to get disappointing photo copyright infringement.
FREE photography stock sites and their photography copyright licenses
Pexels webpage offers high-quality free pictures under CCO photo copyright statement. All photos are easily grouped that makes the process of searching easy.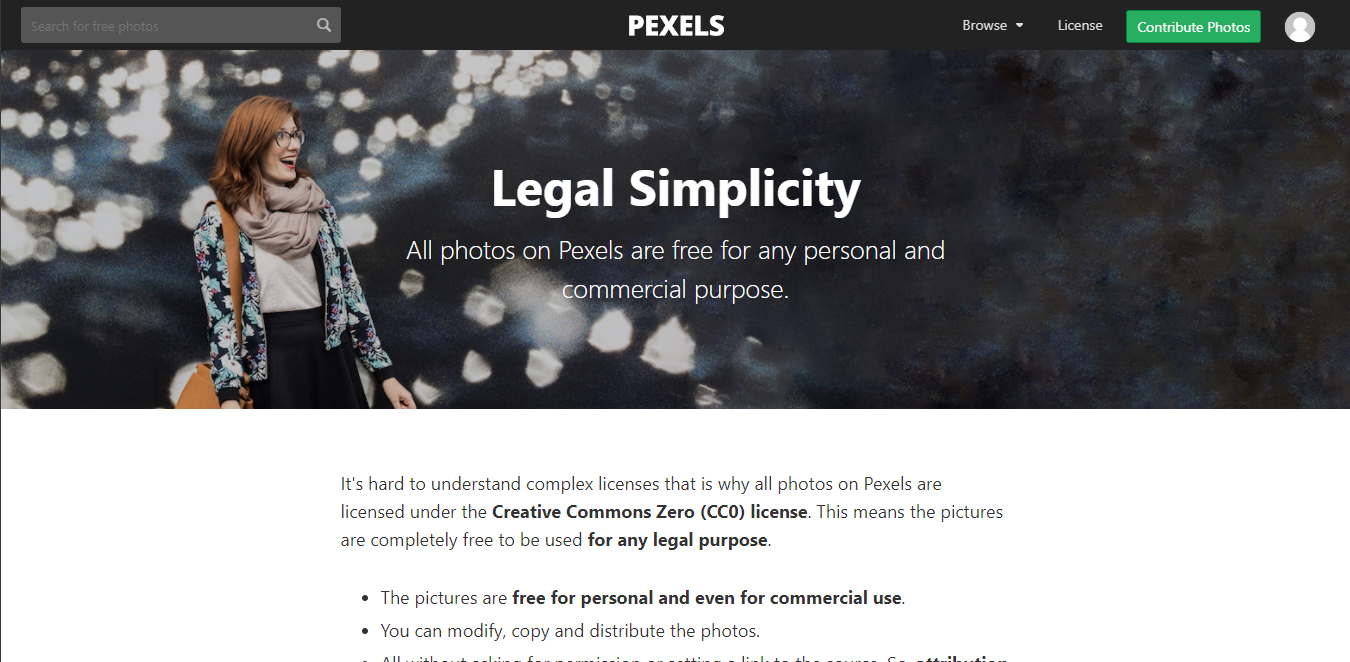 StockSnap provides thousands of free images. The main bonus is that there are views tracks, so clients may find the most popular images. Additionally, many pictures are uploaded on daily basis.
Picography is the last suitable variant. Dave Meier together with other photographers adds various images for the public domain under CCO.
How to track published photos?
Once you've learned a proper way to copyright a photo, you will want to see if someone has been using it. The best way to track them is to use Google Images or TinEye - it's an easy way to search the internet for image content.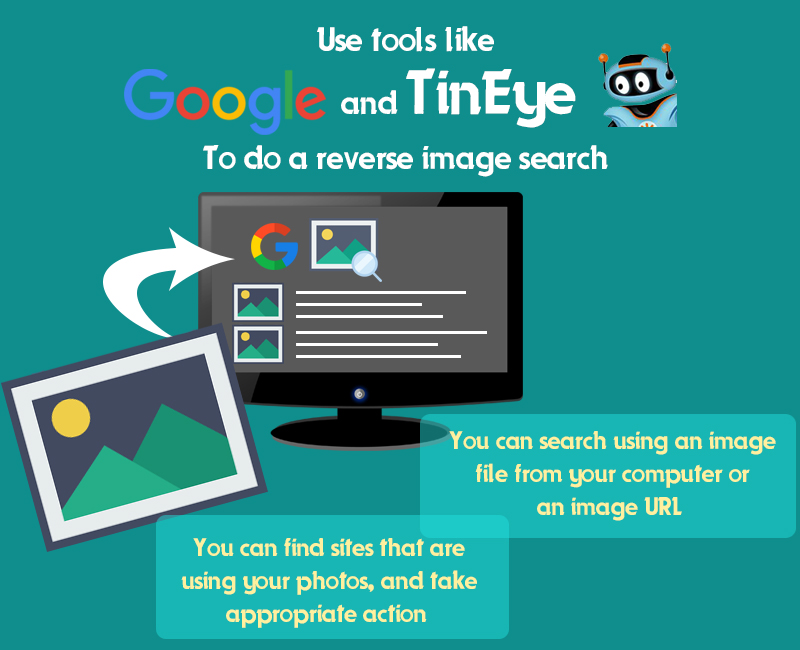 How to make a copyright release for photos
Any person may have the photography copyright release in order to give other people a permission for using certain photographs. According to this photo rights release, people are allowed to reproduce or print photographs for commercial need. Still, the releaser is the only official copyright owner. According to the document, the profit from using such photos belongs to a person that has a legal license.
In case you have numerous photos that can be shared, you need photography copyright release form for clients.
1. Download free printable photo release form or write your own.
2. Fill in the following empty fields
Release`s name
Releasor`s name
Description of pictures that are going to be used
For proper understanding see the picture of copyright release.
3. In the field below the releaser should put his/her signature, the current date, and printed name.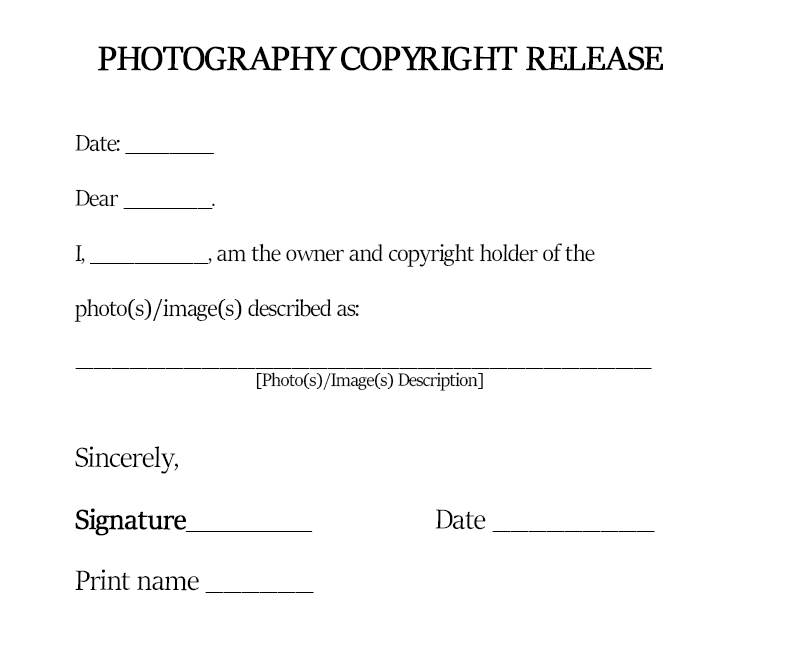 What should you do if your photos were stolen?
If your photo rights statement has been violated, there are several ways to solve this problem.
Option 1. Do not act
You might decide that the case is not worth your attention if the stealer is from a foreign country or you have noticed your varied photos on a webpage with a rather small traffic. However, remember!

Option 2. Demand an image credit
This variant supposes writing an official photography copyright release statement to an infringer with your demand. You may ask a person to add a link to your personal website or just to add your watermark. Today on the internet you may find photography watermark ideas for any taste.
Option 3. Legal take-down notice
This act was enacted in 1998. It states that the webpage cannot work until the violated photo(s) is removed from the website page. Notice that the official complaint must include the contact information of the dissatisfactory complaining party.
Option 4. An official photo copyright infringement letter
In case you do not want to quarrel with the infringer, for instance, that is your potential client, you may try to explain that his/her actions are illegal according to photography copyright release statement. But better do it orally not via email.
Option 5. Hire a professional lawyer
The value of the letter of photography copyright complaint becomes stronger when there is a lawyer`s signature. Notice that most lawyers get a payment that depends on the real percentage of the payment recovery.
Option 6. Think first then do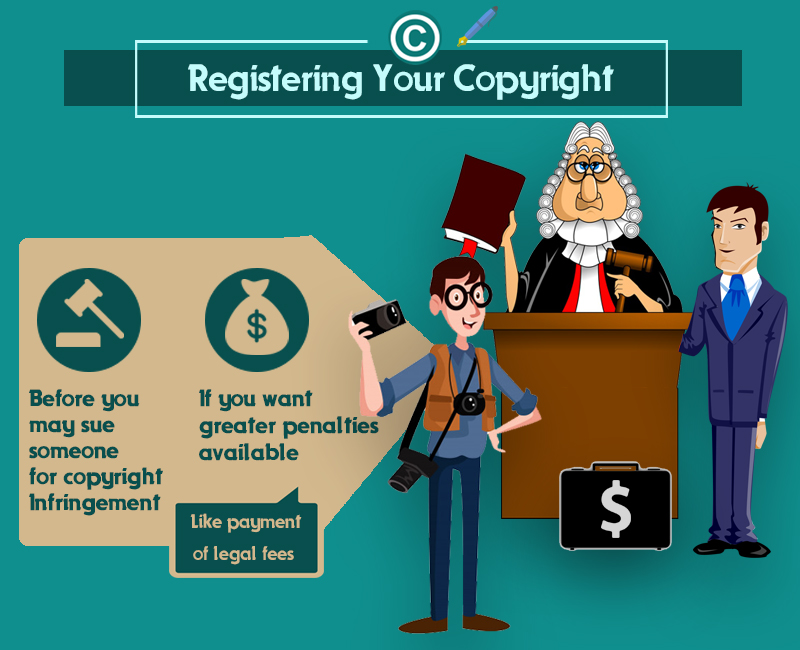 It will be beneficial to register your copyright in the USA Copyright Office in case to be protected from photography copyright violation.
How much does it cost to copyright a photo - Penalties in the USA and Canada
Punishments range from $750 to $30,000 plus a lawyer's fee, but in special situations, courts can award up to $150,000. Note, the attempts to delete a copyright information, for example, to remove watermarks in Adobe PS, repeated publication of photos without specifying the name of the copyrighter, or putting your company's photography watermark designs on the work are additionally punished.

In Canada the statutory photography copyright penalties start from $500 to $20,000 for illegal use of photographs. In addition, the artist has the right to receive all the profits that were received during the violation of the law.
Photo copyright infringement cases
Jessica Simpson is confused - Who owns a photograph of me?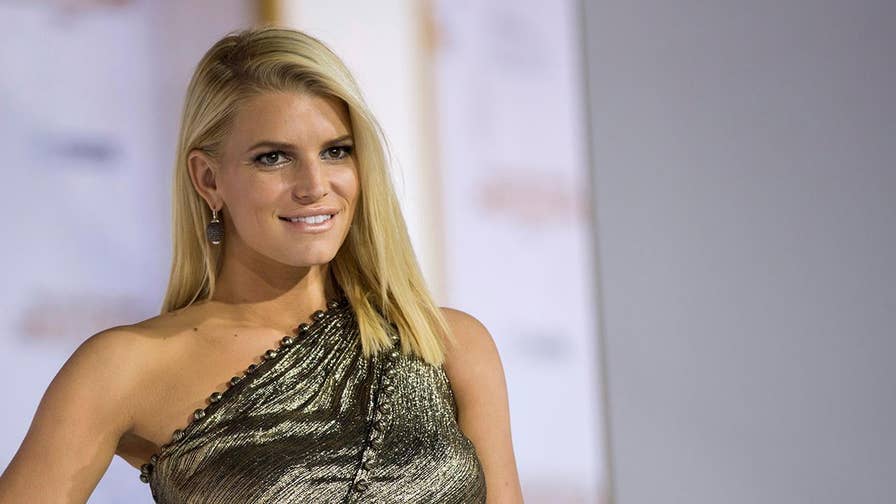 She posted a photo of herself on Instagram that was done by paparazzi for Daily Mail. Splash News offered a special limited license for the Mail, but despite this fact, Jessica Simpson decided to use this image for her private goals. That destroyed chances of Splash to make a profit from the photo. Copyright photography watermark was removed, so there was no information about the real author.
The latest Vlada Haggerty's photo copyright infringement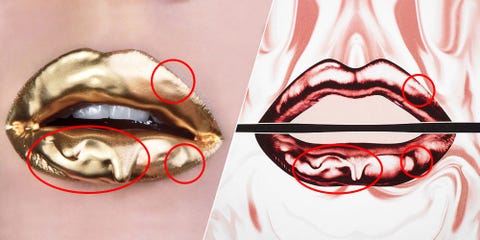 Vlada Haggerty, a world-famous photographer, who has created a make-up with the effect of "dripping lips" accused Louis Vuitton to the violence of photo rights statement in its advertisement of the cosmetics line. She posted all images on Instagram and soon they became popular. Later, the same effects were observed in MUFE`s advertisement company.
Vlada Haggerty knows the photography copyright laws
Again, in 2016 Vlada Haggerty claimed Kylie Jenner, an American model, and social media personality has stolen her makeup ideas. Kylie's Christmas campaign resembled Vlada`s images on Instagram that she posted one month ago. Haggerty is sure that Kylie used her ideas in order to promote her cosmetic brand. The quarrel was focused on metal lipstick photo campaign and nothing was resolved.
Monkey selfies – The funniest violation of photography copyright law
The British photographer David Slater argued for several years that selfie taken by a monkey belong to him, but not to the monkey. The matter of debate is a question whether Naruto (the monkey) can have photography copyright or not. This story began in 2011 during Slater`s trip to Indonesia. As he claimed, these images were not taken accidentally. To receive the shot, Slater placed his camera on a tripod among some macaques. Nevertheless, Naruto won partial copyright right and a subsequent 25% royalty in a settlement.
The most famous photo copyright infringement case
Temple Island LTD won the case of photo copyright infringement against the company New English Teas. The last one was accused of the prohibited usage of images with the famous London red bus on the grey background of Big Ben and the Parliament. In 2005 Justin Fielder (Temple Island LTD managing director) took a picture of a bus moving on the bridge and named it a Red Bus Concept. His company gave New English Teas the opportunity to license the image and work with Temple Island LTD, but they refused.
Photo copyright infringement of Haiti earthquake's photos
Daniel Morel a famous photojournalist accused two companies Getty images and France-Presse of stealing and illegally selling his pictures of Haiti earthquake and received $1.2million. Photos were taken for Daniel`s twitter account. Many people still believe that photos attached on Twitter page can be easily used. Nevertheless, it does not allow applying images for commercial usage.
Ex-president's photography copyright case
In 2008 Shephard Fairey created a poster of Obama and named it "Hope". This picture quickly became the recognized symbol of Obama`s election campaign. Later in 2009 the company AP together with its freelancer Mannie Garcia demanded compensation for using their photo taken in 2006 for the New York Times. However, Fairy proved that the poster did not reduce the photo`s value.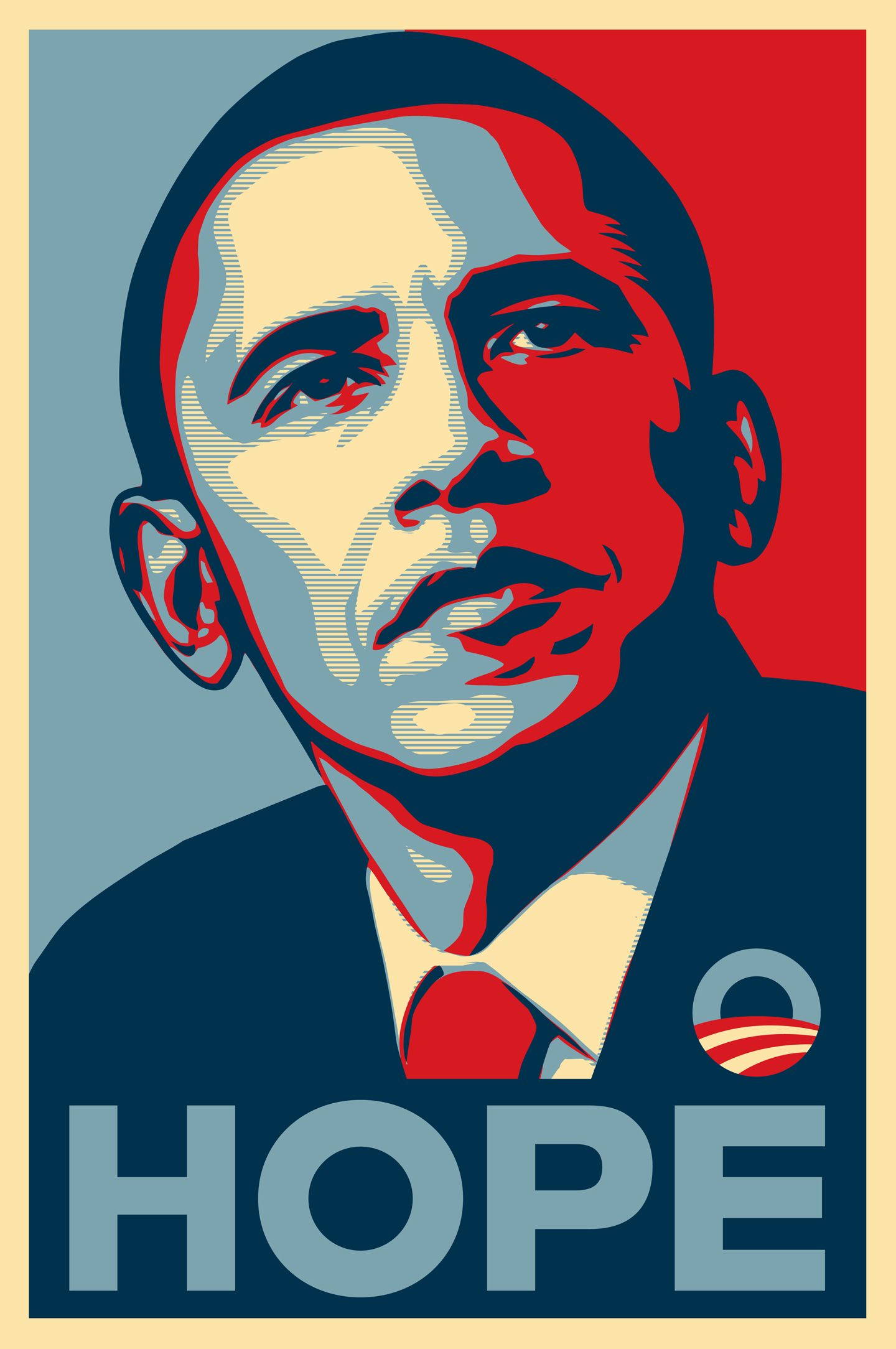 The most expensive photography copyright infringement
Freelance photographer Robert Caplin filed a copyright infringement and DMCA violation complaint on June 26, 2013, against Mario Armando Lavandeira, Jr., aka Perez Hilton. He took 14 pictures from the Robert Caplin`s webpage and removed the watermark. That is the violation of Federal Copyright Act of 1976. Caplin wants $150,000 for each infringement, for a total of $2.1 million. Nowadays, the process is frozen.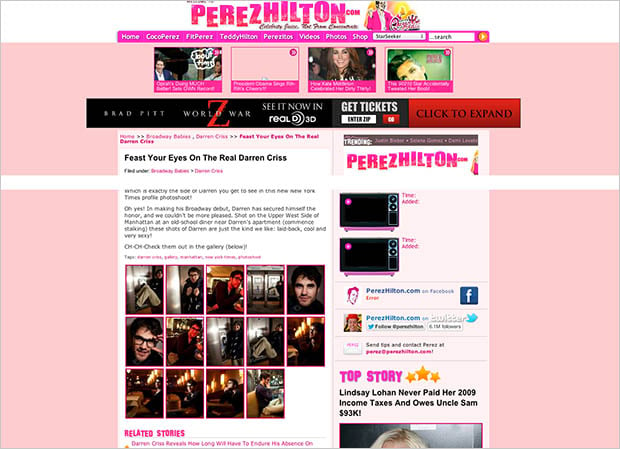 Proper way to copyright a photo
Legally copyrighted images can be used without permission or payment «for criticism, comments, news, training, scholarships or research».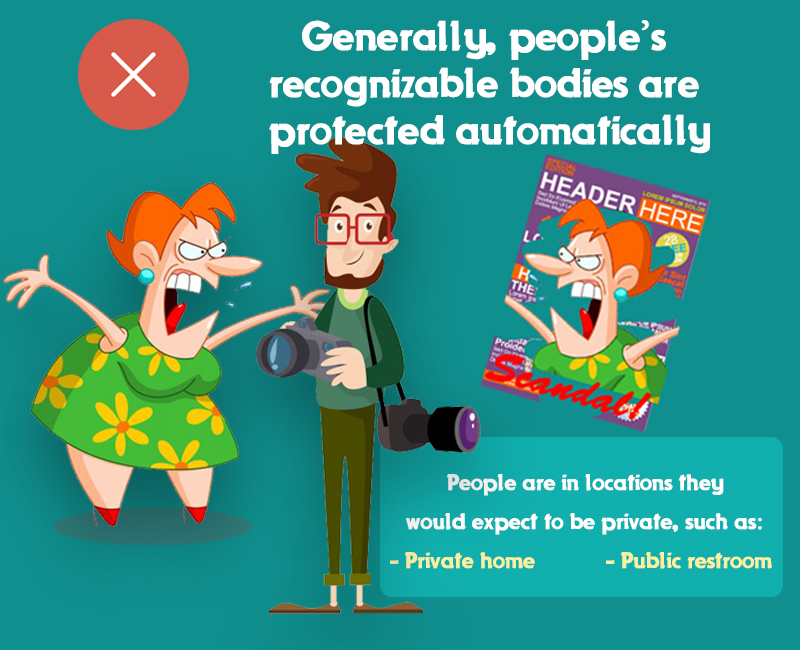 I recommend you always ask the photo's owner to authorize the publication and indicate the essential conditions of using. Where and how the photo will be used, the period and the territory, free or paid usage must be discussed.
Sometimes there is no time for a proper way to copyright a photo from the account. My advice is to copy the link to the photo instead of copying the photo. Providing such HTML-links is not the same as placing someone else's photo, so you don't violate photo copyright statement. The link directs the user to the website on which the image is located using the HTML protocol via the browser. This is a way of placing other people's web pages as in-line linking, also known as hotlinks (including files/images or other resources from a foreign server in a web page). It is not a photo copyright infringement.
Do you like the article? Please feel free to share it via your social accounts.
---
Pay attention this photography blog which does not require credit for the pictures and photo post production examples listed here . All photographs used in the article are only copyright to their respectful creators . These shots posted as a big admiration of portfolio and photo retouching talent the experienced rt masters have . If you found the photo on this post that is yours and do not want to be promoted on our website , please do not hesitate to write us via online chat on your right and it will be quickly deleted .
---
Rate the article!
The article's rating:
---
You comments or questions are welcome; please share your opinion on the topic.
Use Facebook:
Use Disqus: