How to take and retouch self-portraits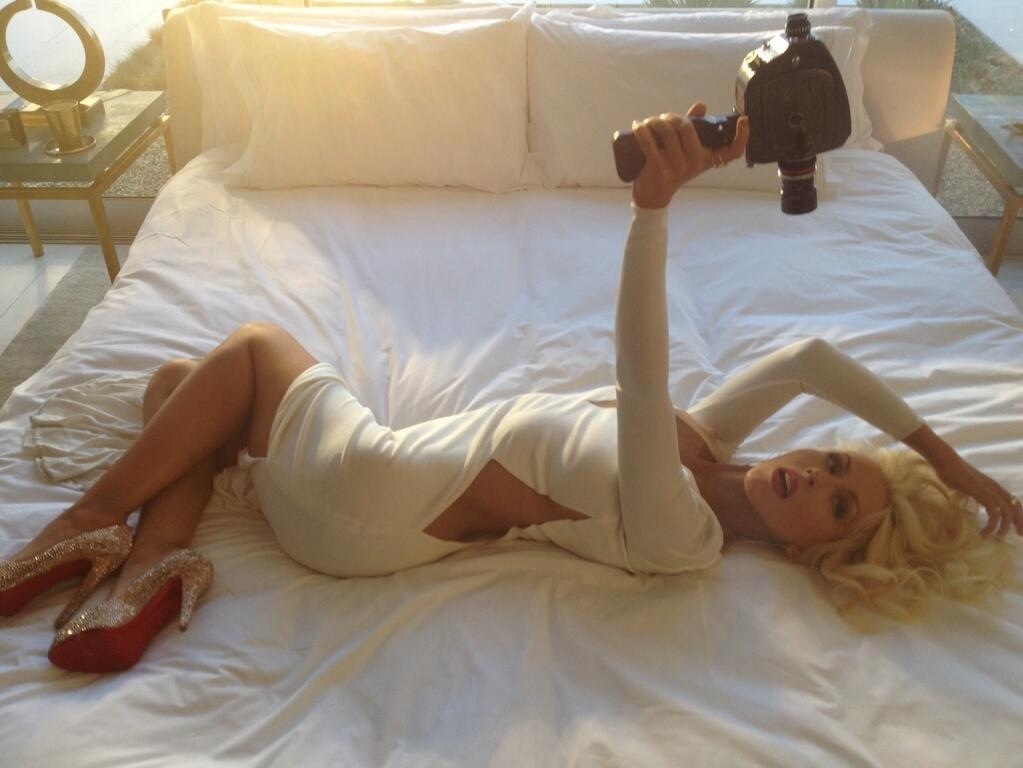 It is quite obvious that world today is totally crazy about taking selfies. We make various self-portraits almost everywhere, during the most solemn celebrations or just routine actions. Some people even cannot imagine their everyday life without making self-portraits.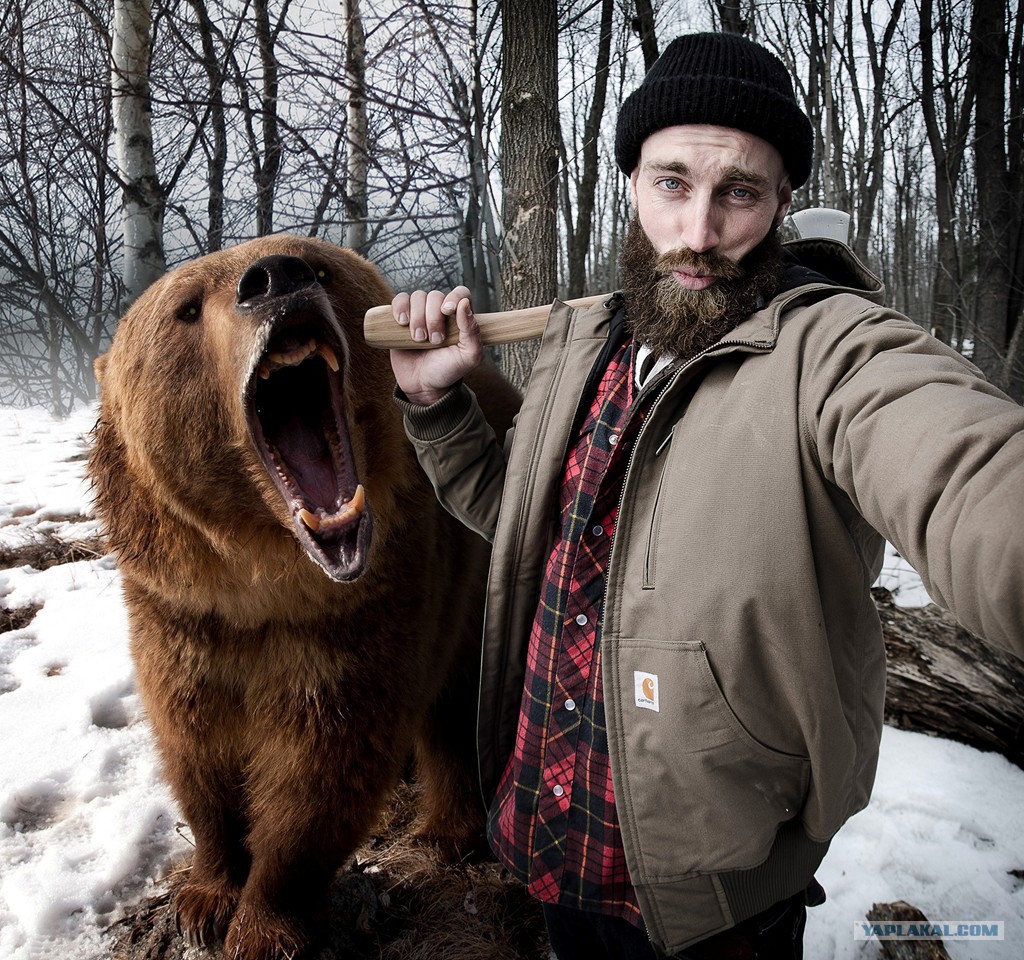 We can observe that this special kind of hobby-like photography has turned into a real modern trend. We see people taking selfies and we do them. People take photo portraits of this kind every week, every day and sometimes even several times a day without realizing the reason for their outstanding popularity. So, what is the key of their rapid development as separate genre of photography? Let`s find out all answers together!
What has contributed to the popularity of self-made photos?
Without any doubts, taking selfies is a great way to capture valuable moments especially when the rare minutes of happiness are so fleeting. Sometimes when you feel total happiness, it is almost impossible to abstain from taking at least some shots to memorialize a moment. Many people consider them to be the way to liven up the boring sport game or monotonous meeting, making various events even more entertaining and just capturing the mesmerizing sunset as wonderful end of the day.
One more reason for impressive popularity of this photography genre of self-portraits is the wish to update social nets, such as Facebook or Instagram with truly breathtaking images that will take everybody in raptures. Besides, you may read about Top 10 remarkable Instagram photographers and realize how alluring your social account may be. Moreover, now people tend to follow all traditions and activities after well-known stars. That is not a secret that celebrities are fond of varied photo selfies.
We may even know that such pictures have become an essential part of their lives. To prove this fact is very easy, as the most part of modern selfies are made by celebrities. In case you want to find out more about famous people`s photography, we definitely advise you to look through these articles Natural and retouched beauty of celebrities and Myth or Reality: Kim Kardashian without Photoshop. Certainly you will find something appealing and thought-provoking in them.
This really striking amount of celebrities` Instagram selfies has inspired people to do nearly the same concerning photo style. Thus, many of us spend at least some minutes daily observing various profiles of famous people and admiring their beauty. We try to capture those amazing photography tricks that help them to look always outstanding on their images, even if pictures are taken not in professional photo studios. So, what are those tips, which have become crucial in taking selfies? Below we will thoroughly describe the most useful and popular secrets of this photo kind.
What are the best self-portrait secrets?
Are you ager to take only super-flattering selfies, but the number of really bad shots is bigger than of successful ones? Be confident that you are not along with your disappointing problems. Do not think that the process of making self-portraits is an easy one, even if you see the great number of perfect images on Instagram with casual looks and amazing lightning. Just believe that they are not pulled off seamlessly.
This process, in case you want to succeed in it, demands some proper knowledge in particular photo tricks. So what are they?
1) Proper light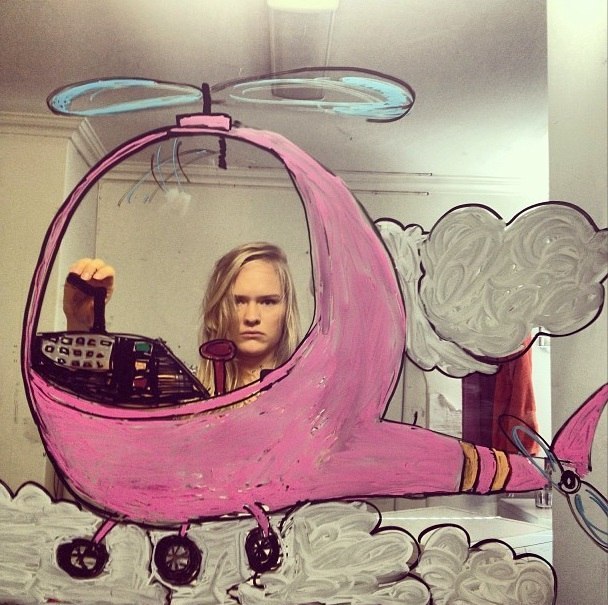 Have you ever notice that snaps that were taken outdoors or in cars always look really amazing? The main secret lies in daylight that illuminates your shots. That helps people to get truly gorgeous pictures that are worth being shown to others. In case you want to take selfies inside, the best variant will be to do it near a large window. By doing so you will get a natural glow that will contribute to the wonderful beauty of your photos.
2) The front lens are better
Although the camera, which is on the back, takes pictures of the higher quality than the front ones, it is not the brilliant choice for self-portraits. We agree that photos, done with the help of back camera, are sharper and bigger, but it is impossible to see the picture before snapping. And the front camera enables people to understand whether they like the image or it should be somehow corrected.
3) Remember about posing
Have you ever thought why some people look just amazing in every taken photo? Definitely the secret does not lie in genes. Everything can be changed by proper photo posture. So, before taking selfies consider that you should slightly angle your body. That will make you slimmer. One more thing is to notice that your shoulders must be lowered. Is it too simple to become a secret for you? Just try it and get amazed about the final outcome.
4) Shooting from above
Lift the photo camera a little bit above the level of eyes before pressing the main button. Definitely you will get fascinating photo angle, which will make your eyes look impressively bigger and more alluring.
5) Take a lot to choose the best
It is impossible to achieve wonderful selfie from only one or even several shots. So, try to do as many photos as possible. The result will be worthy devoted time and efforts.
6) Be yourself
This photography secret is so obvious that is should not be even explained. The only thing you should do is to smile sincerely. Before taking the final shot the great choice will be to show all your tricks that express your inner world. If you want to laugh uncontrollably, then you must laugh, even if you do not look like a professional model. In case you have a wish to stick out your tongue, nothing should stop you. Do not get afraid about showing your authentic self!
How are self-portraits edited?
When all selfies have been already made and you look through all taken photos, you will face one problem. How to retouch your mages to make them look just beguiling? There are two ways that may be chosen by you. The first one is to try "selfie editor", as such programs can be found in almost every mobile photo or can be easily downloaded.
On various websites you can find a diverse range of apps that will become helpful in making your skin matte and free from drawbacks. Many of them will add different effects to your selfies and turn them into bright and certainly eye-catching masterpieces. These photo improving programs are not professional ones, and that is why such amateur photo editing services cannot provide photo results like celebrities usually have. To find more useful information in our retouching blog, read particularly this article Why Should You Stop Retouching Your Photos ... By Yourself?
Such mesmerizing celebrities` selfies make some people to ask for professionally made outsource photo retouching for improving their selfies although photo retouching prices are considerably higher. This kind of picture enhancing is really connected with breath-taking portrait photo retouching as in both cases picture manipulators have to work with painstaking face editing and mainly with underlining best appearance features as well as professional photo color correction and laborious background removal service. Magic-making photo manipulation services are widely-applied to create unusual self-portraits too.
This process is really rich in provided improving options and if you want to deepen your knowledge in them, read this superb article Portrait Photo Shooting: Basics and Portrait Photo Retouching. And there you will find out how to organise photo shooting in the most effective way.
The work of highly skilled photo manipulator is not as easy as it seems to be. That is why this occupation is not for everyone. In these articles, which are Ann Young - Profession of retoucher: What do we do? and 10 Best Photo Retouchers In The World we have presented thorough descriptions of this tiring and rewarding photo improving job.
The profession of picture manipulator requires solid knowledge and total patience to provide awesome photo retouching examples like in our company. Our team offers cool post processing services for photographers in all possible spheres of image improving. This article is devoted to self-portrait editing and we should mention that such photos are not often asked to get retouched. But still if we face this task, we may offer standard face editing or special natural enhancing like in headshot retouching.
In our modern world, selfies are not taken by adults only. Children`s selfies become more and more popular due to their innocent and sincere photographed emotions. Thus, baby photo retouching is also in using while editing self-portraits.
There are also many improving editing genres that are applied by our photo retouchers. In case you are a selfie-hater or just do not need this photo style, consider our private image enhancing such as popular family photo editing, impressive old photo restoration services and diverse wedding photo retouching services. We have worked with so many private photos that our professionalism in this sphere is really profound.
Our photo editing experience enables us to collaborate with various customers, who want commercial image improving and offer them our advanced post production photography services. For instance we have contracts with international brands in amazing product photo retouching services, cool real estate photo editing and awesome jewellery retouching services with great outcomes. So, if you need at least some of mentioned services, do not waste your time looking for other editing agencies. Welcome to us!
Do you like the article? Please feel free to share it via your social accounts.
---
Pay attention this photography blog which does not require credit for the pictures and photo post production examples listed here . All photographs used in the article are only copyright to their respectful creators . These shots posted as a big admiration of portfolio and photo retouching talent the experienced rt masters have . If you found the photo on this post that is yours and do not want to be promoted on our website , please do not hesitate to write us via online chat on your right and it will be quickly deleted .
---
Rate the article!
The article's rating:
---
You comments or questions are welcome; please share your opinion on the topic.
Use Facebook:
Use Disqus: